Colorful clothing is excellent; they add a vibrant touch, but what do you do when the invites say all-white outfits? Or the mood strikes you to dress up in the crisp shade outfits.
Not white, that may be your first thought since they are prone to catch stains easily. White apparels are easy to incorporate into your wardrobe if you're careful enough. And with the chic ideas we will be dishing out soon, you'll be whipping up stylish white outfits in no time. Bet you didn't know wearing white outfits comes with a bonus amid looking clean and fresh, and you can leverage the shades behavior to weather.
When the temps get hot, wearing white can help you feel calmer due to its ability to repel sunlight rather than soaking up the warmth. Another great thing about all-white outfits is you can easily pair a new top with old white jeans to create something new. That's a neat trick. We have rounded up 15 white outfits; you can go to parties for all seasons.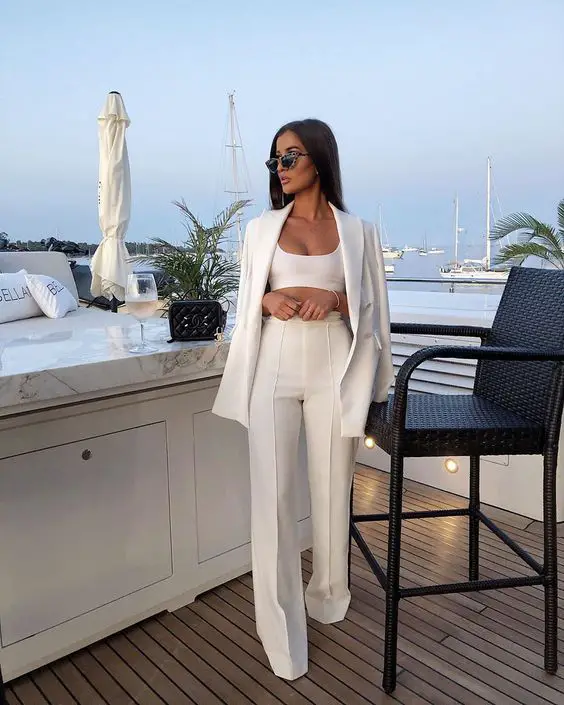 A white tailored jacket never fails to impress, and for parties, you can wear them in different ways. Tuxedo dresses in white might be your go-to for formal events with a white heel pairing, and if you can, manage a clutch to pull things together. You can take a more risqué approach when attending a formal event, with a white blazer jacket, completed with matching wide-leg trousers. A white strappy sandal or pumps will pair well with such an outfit.
Related articles:
– The best tuxedo dresses to shop in 2022
– Here are 7 trends Selena Quintanilla rocked that proves she was a fashion icon ahead of her time
– 15 Amazing Split Hem Jeans Style Ideas You Should Try Out.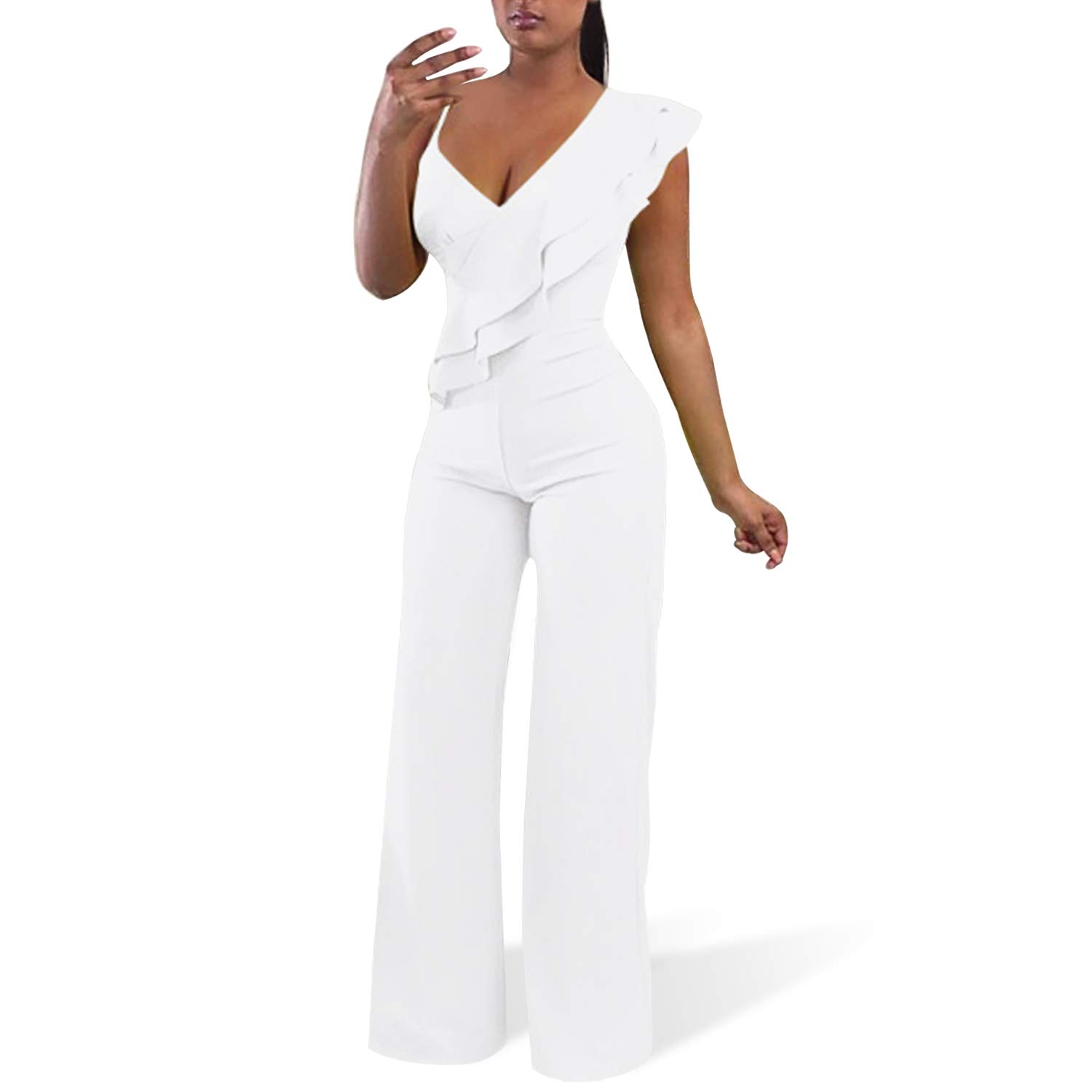 Jumpsuits are perfect for any party you have planned; they are easy to wear and instantly make up a complete outfit. When other pairings fail, you can always count on jumpsuits to save the day. For brunch and other casual events, you can opt for a thin-strapped or dungarees version, layered in tees and a button-down shirt. Finish up with sneakers and platform shoes to add some style elements. If you plan on attending a formal event, opt for dressy jumpsuits with fitted design detail.
Go with an easy-breezy maxi white dress with details suited for a party. You can wear it from summer through fall, thanks to the length. Several necklines come with a maxi dress, so choose those flattering your body type. You can work with thin-strapped, off-the-shoulder, open necklines for warmer temperate. When the temps drop in fall, stick with long-sleeved maxi dresses. Your footwear and accessories will help elevate it for casual and formal parties.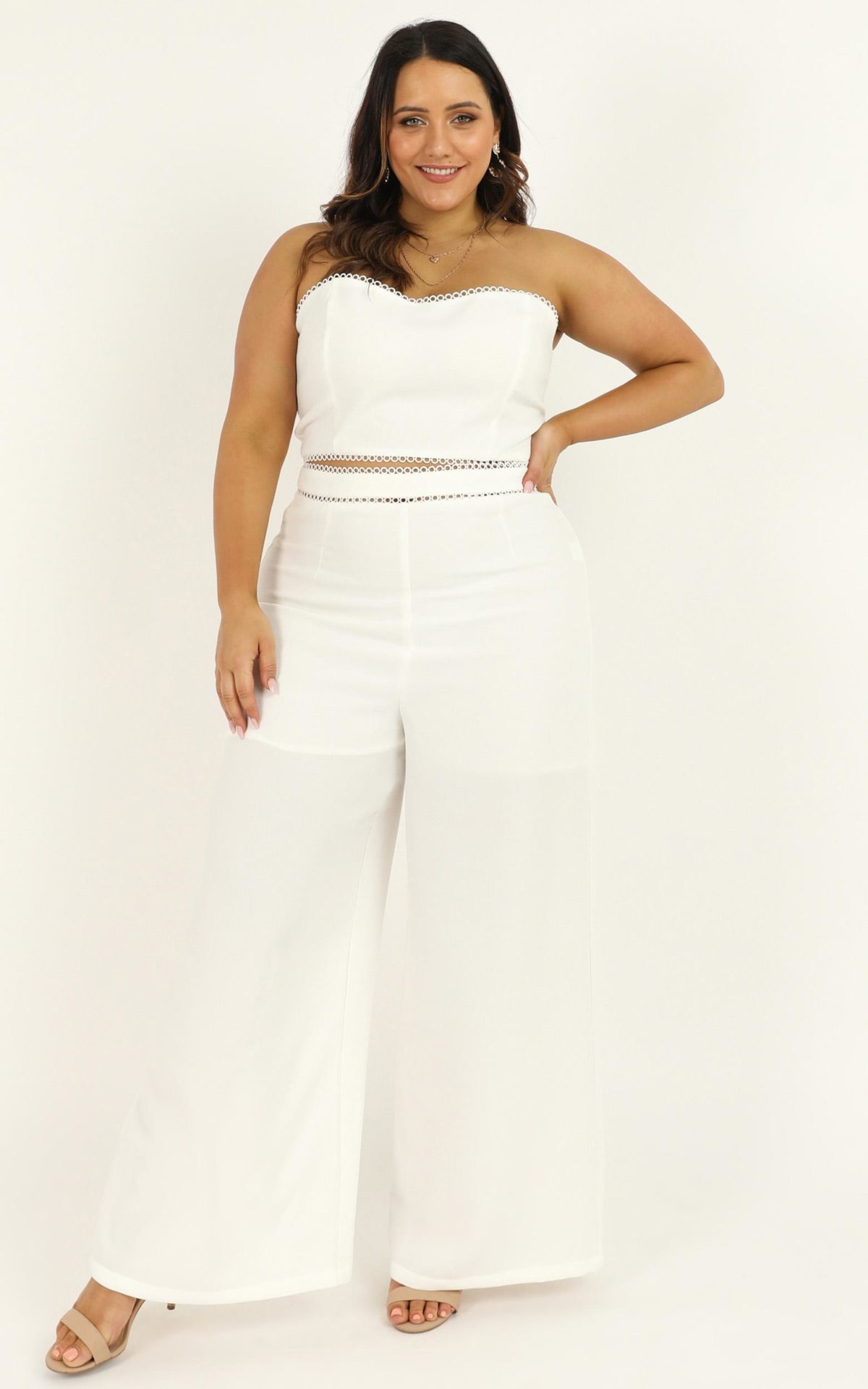 Scrap out any confusion about what to wear with a two-piece outfit, and it is a sure-proof way to get a complete look. They are also easy to style, whether you opt for pants or skirt bottoms. For summer, you can do shorts and cropped top two-piece outfits. A kimono and matching dress pants outfit is another chic two-piece choice. Since most outfits are simple, you must amplify the look with statement accessories from bags, shoes, and neckpieces.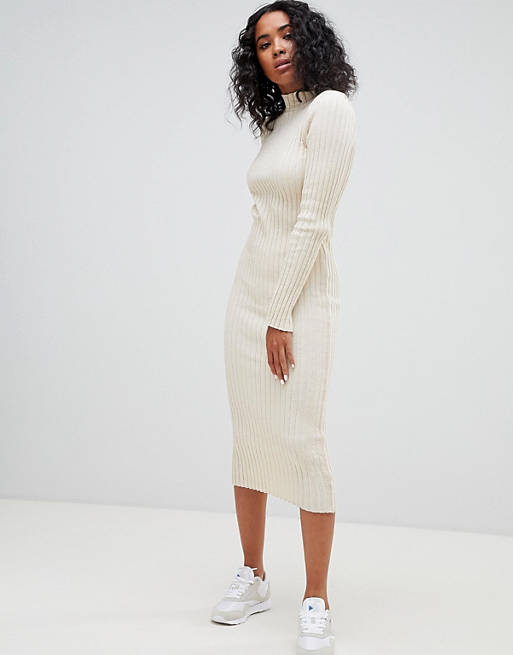 Knitwear has become a needed inclusion into every wardrobe, they may be more suited for spring, but the lighter iterations, fit right into your summer staples. Sure, they will work better for laid-back events, but you can always opt for stylish pieces. You can wear them anywhere with the correct details, from cardigans to dresses and shorts. Add accessories to your look like some hardware inserts, and you'll get white outfits to wear for different seasons.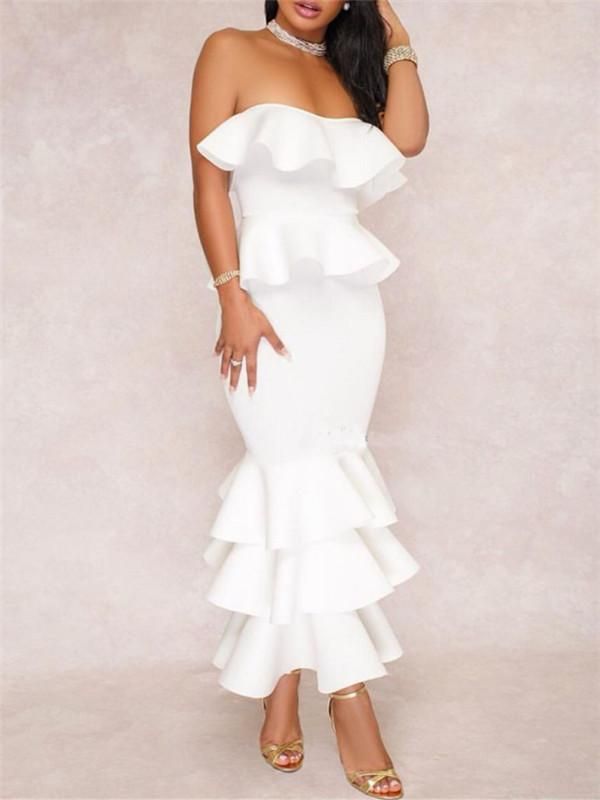 You need one statement-tiered dress in your wardrobe, one it makes a complete outfit. You will also get more rotation out of it since its an easy to wear. Find a piece with a soft silhouette, with some volume, and the sleeve can be dramatic. You don't need much to pair such dresses. A white mule or sandals will complete this outfit. Adding a bag to the mix will also look beautiful.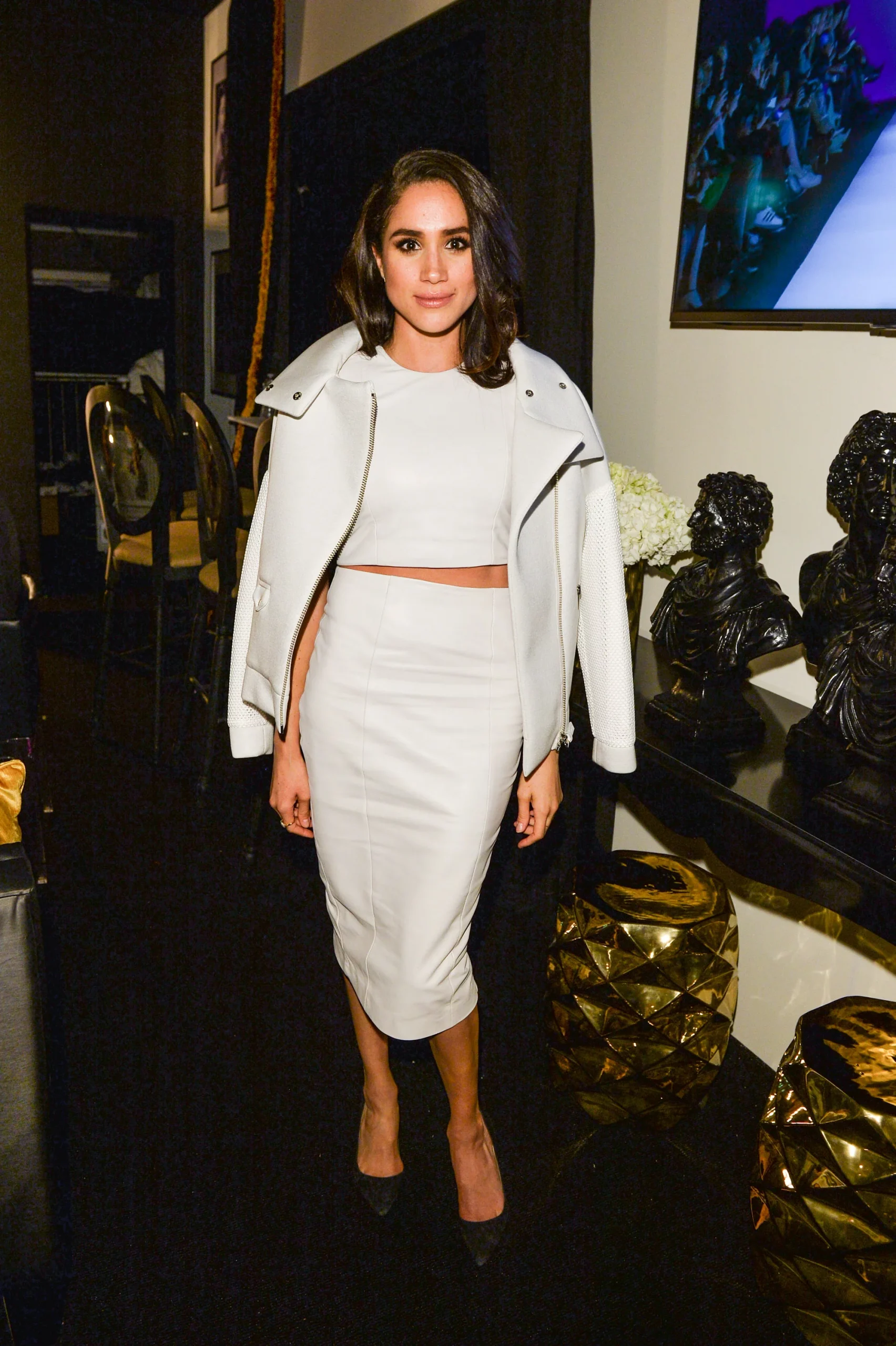 Throw a white skirt in the mix that you can pair with a white jacket. A mini detailed denim skirt will look for a summer party paired with an equally chic coat. Depending on the setting, footwear can be anything from strappy low-heeled sandals to white sneakers.
You might want to extend the skirt length or throw in a hose for layering for another season. It would be best to pair white pencil skirts or asymmetrical or midi-length skirts with a matching white longline jacket. Give your outfit some depth with silver-toned belts, heels, and jewelry.
If you have a white longline coat in your closet, you're in luck, and you only need to find matching wide-leg pants to get a complete outfit. You can go for bell-bottoms, low-rise wide-leg pants in a fabric that matches your coat. Better you buy a new jacket if you do not care for all the hassle. You can add a belt to give you the cinch waist effect and accessorize to the ninths for your next party.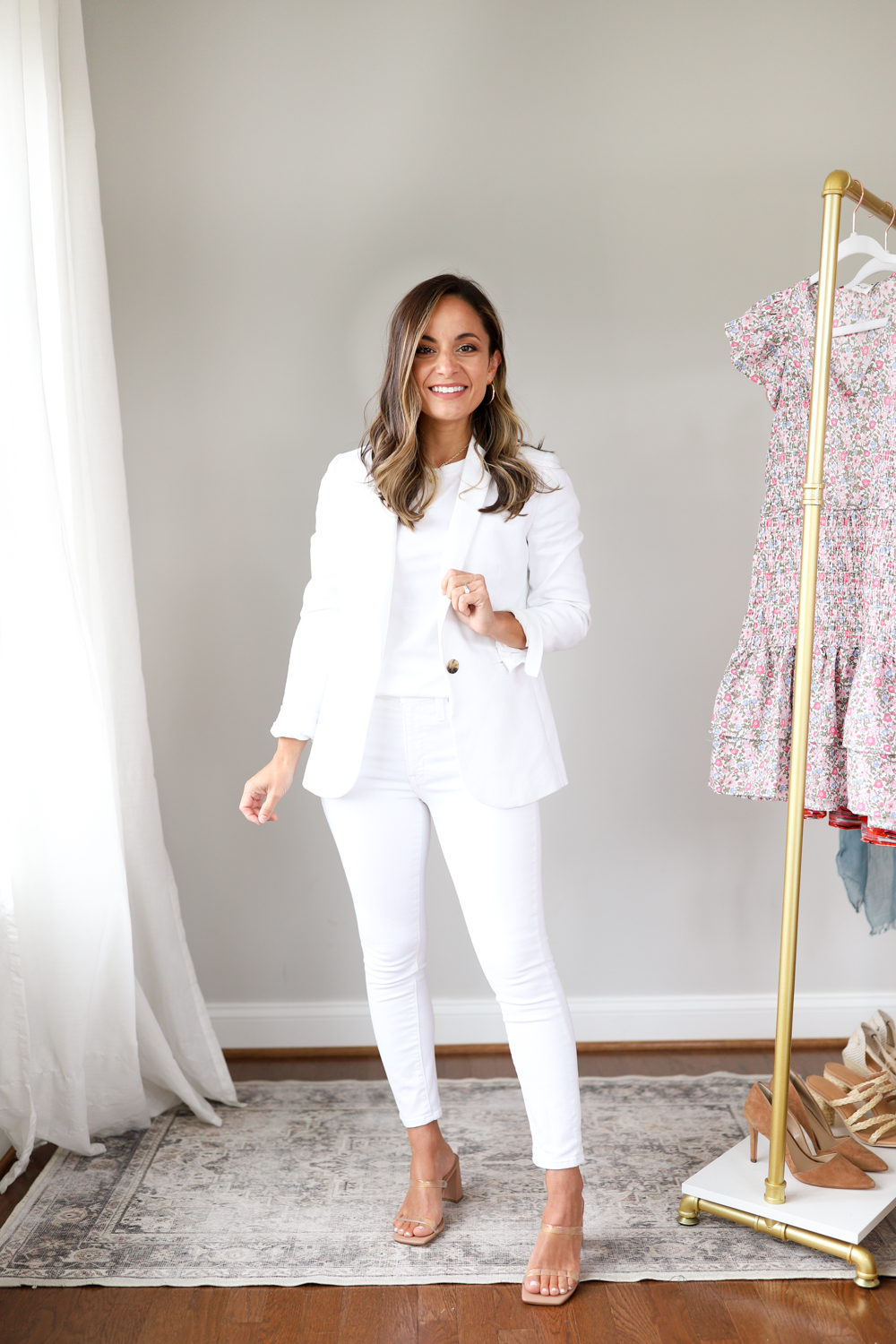 Blazer jackets are fashion staple pieces you cannot do without; they pair well with many basic apparels you may already own. They are also thick enough to wear for different seasons with proper layering choices. Go from work to happy hour with friends, or business events with a white blazer, layered with a shirt and a jeans outfit. You don't have to wear white shoes to finish this outfit unless it is an all-white party outfit.
Related article: 10 things to look out for when buying white jeans.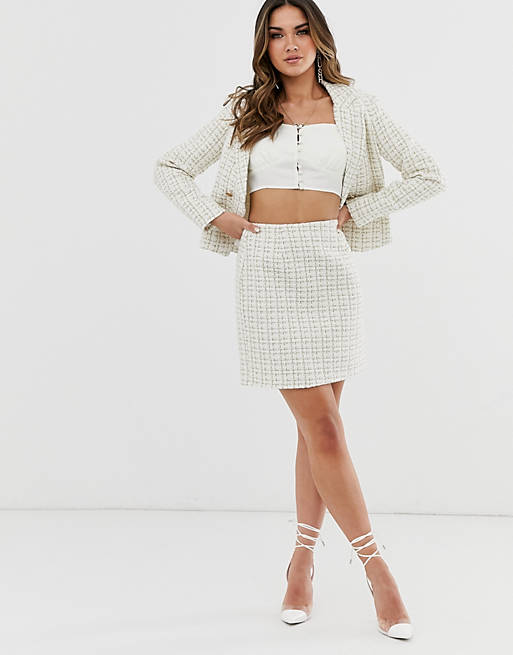 Going for a white suit set is another excellent way to nail an all-white party outfit. The apparel can have different style details to match the occasion. You can choose suits like tweed suits, leather, linen, and other stylish suit sets you can find. Add a coat to this mix when the temperature drops so that you can wear it all season long. Your footwear can change from sandals to mules, chunky shoes, and boots with each season.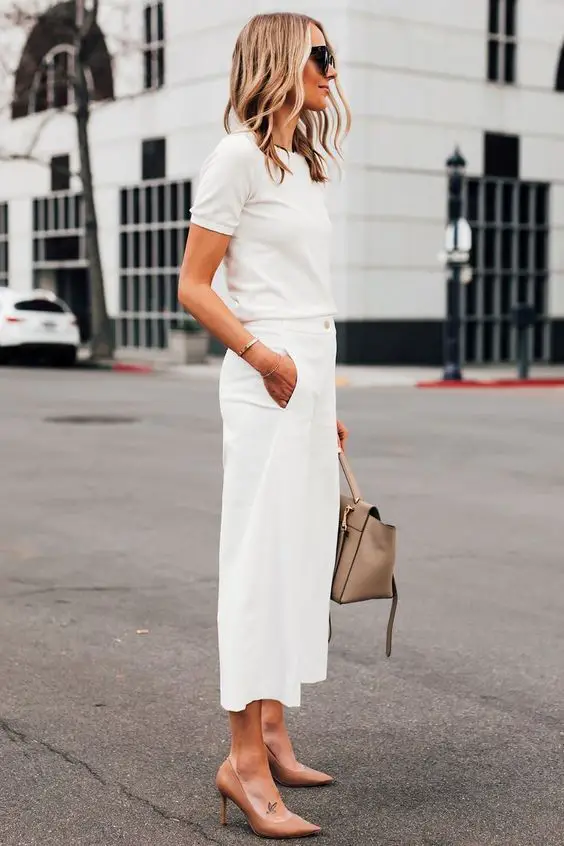 A loose pant is needed attention to your wardrobe rotation, and it's a trendy piece that you mash up white outfits for women in no time—pair with crops, halter necks, cut-out tops with slides, and fisherman sandals for summertime. As the season transitions into spring and fall, pair with a long-sleeved, turtleneck, and voluminous tops with boots.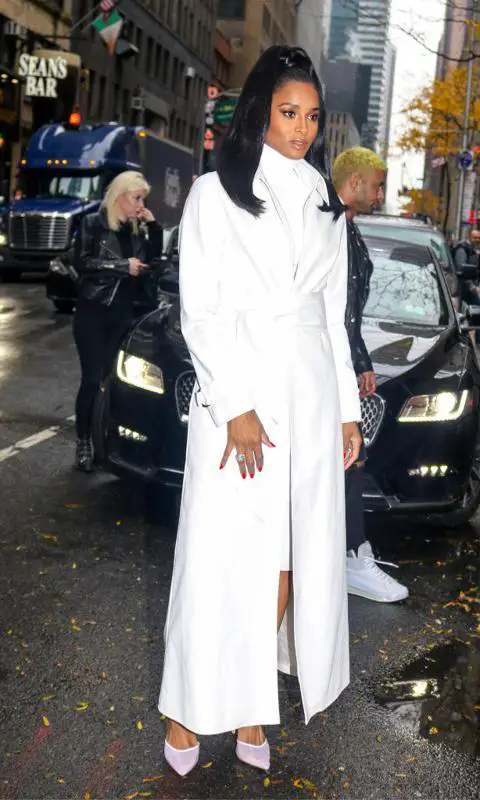 Throwing on a slip dress can be an effortless outfit, but you do not always have to appear simple. You can throw on a white leather trench coat to elevate the look. It instantly becomes a transitional outfit from summer to spring and even winter.
Related article: 10 slip dresses that will have your partner salivating on date night.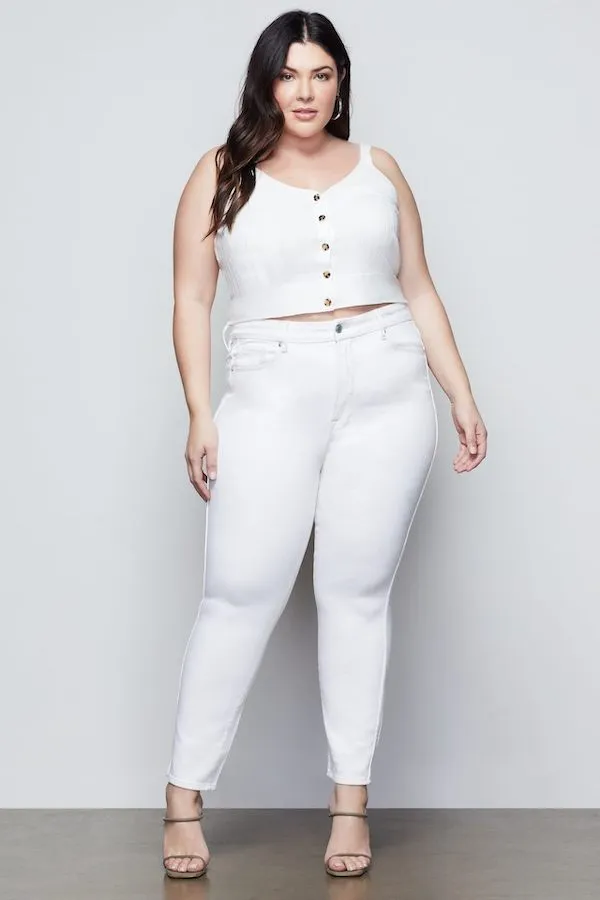 It would help if you had a cropped top that matches your high-waist white jeans to wear at times when you don't feel like making much effort. Your footwear and accessories will elevate them so that you can wear them just about anywhere. When you pair the outfit with sneakers, you can wear it to brunch, close friends' parties, and evening dinner parties—adding boots updates the look to fit into more dressy occasions, paying attention to your accessories and the top style.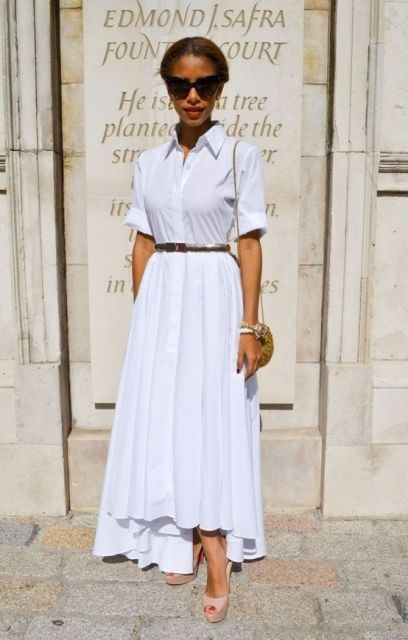 Pleats are forever a classic choice to wear for different occasions; the varying lengths determine how suited they will be. A white tennis skirt and sweatshirt can be your go-to look when you hope to appear calm. You can opt for longer pleated white skirts and pair them with dressy tops like a pussy bow, cowl necks, and smocked tops. Footwear like heels and strappy sandals with gold accessories will do justice to such outfits.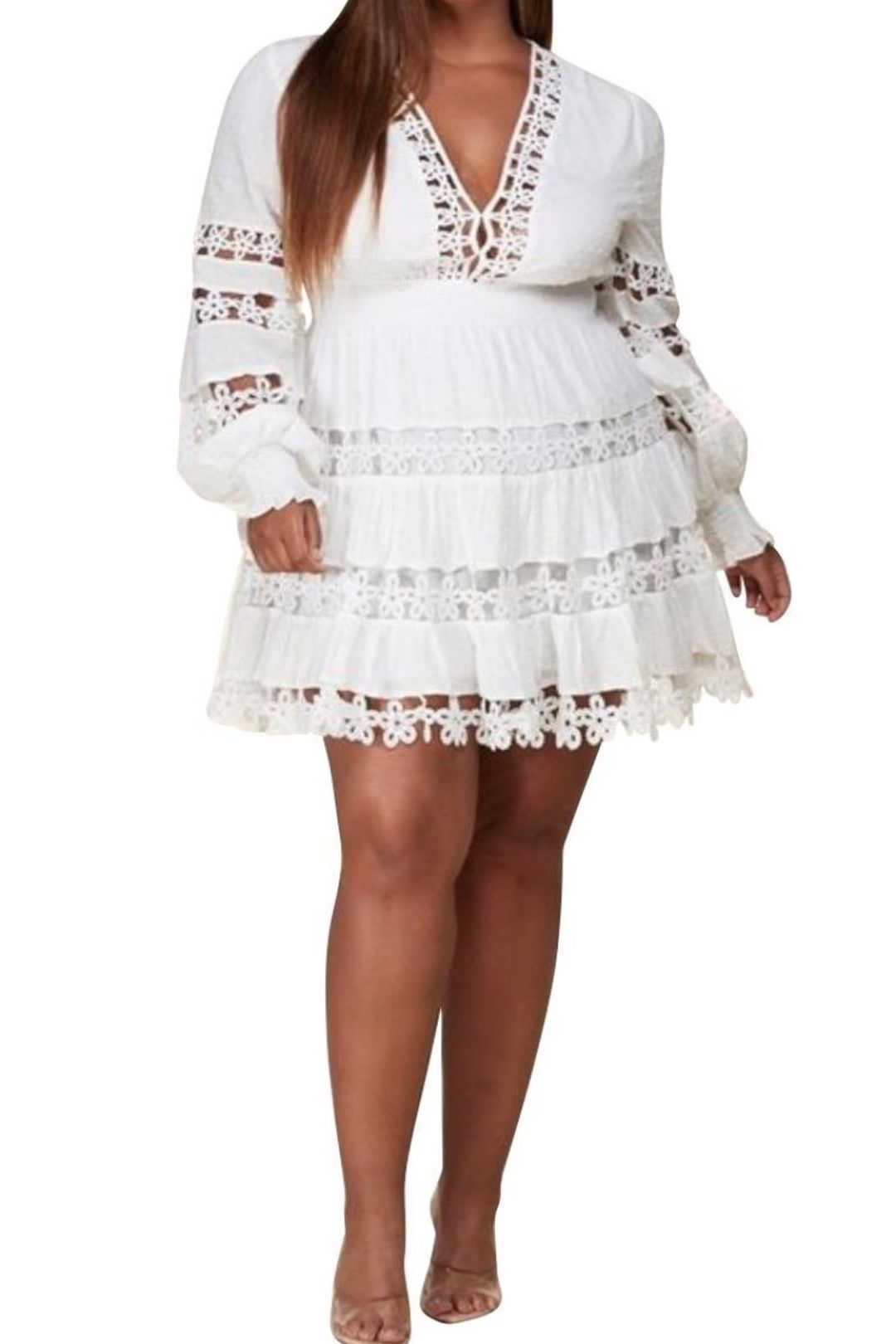 A dress can be an easy way to achieve a complete in no time, so make the best of it by opting for a cute number. This makes it easy to slay in white outfits; a mini baby doll dress in warmer seasons is a smart option. You can also go for midi length, with some slit details, paired with heels. That's not all, elevated the look with a sleek white bag and some accessories.
In summary, we have locked in all your white outfits for parties such as cocktails, casual brunch, and meet-greets. You will have to stay away from food and makeup that can smear if you want to maintain beauty. Other than that, these fifteen trendy looks will be in your outfit's rotation for years to come.
You may also like to read, The 15 Best Skincare Face Washes And Cleansers Of 2022.