Denim shorts are considered summer essentials and should be a part of every lady's wardrobe. They are very easy to wear and accessorize if you're looking to dress up or dress down, as the case may be. As daunting as it sounds, a curvy girl shopping for shorts shouldn't always have to be a task.
To make things easier, I have made a checklist to find the best kind of shorts for your body. From finding the right denim stretch to the waist and general comfort, this article includes a list of the 10 best shorts for your kind of curvy.
High waisted denim shorts
These shorts always look cute and snug because they tend to be well fitted if you're wearing the right size. They are comfortable whether you want to sit in or take a casual stroll.
If you're looking to tuck in your fupa, high-waisted shorts are perfect for you. These shorts do a wonderful job of covering your tummy and instead, draw more attention to your curves while making your legs look longer. It is hard to go wrong with the right pair of high-waisted denim shorts.
Cut Off Denim shorts
If you cut a pair of your favorite perfect-fit jeans into shorts, then you get cut-off denim shorts. They give a slight distress vibe around the hem where you cut them. They also offer a lot of room around the legs to walk freely and can be worn for all seasons.
Paired with the right top and shoes, they are known to look good on any body type. What's more, you don't necessarily have to go shopping for a pair—just grab a pair of well-worn jeans from your closet, cut them at the hem and there you have it!
Bermuda shorts
Bermuda jean shorts rank high on most moms' lists, which is why they are often referred to as family-friendly. They are the best shorts for covering up while still showing some skin because they end just above your knees.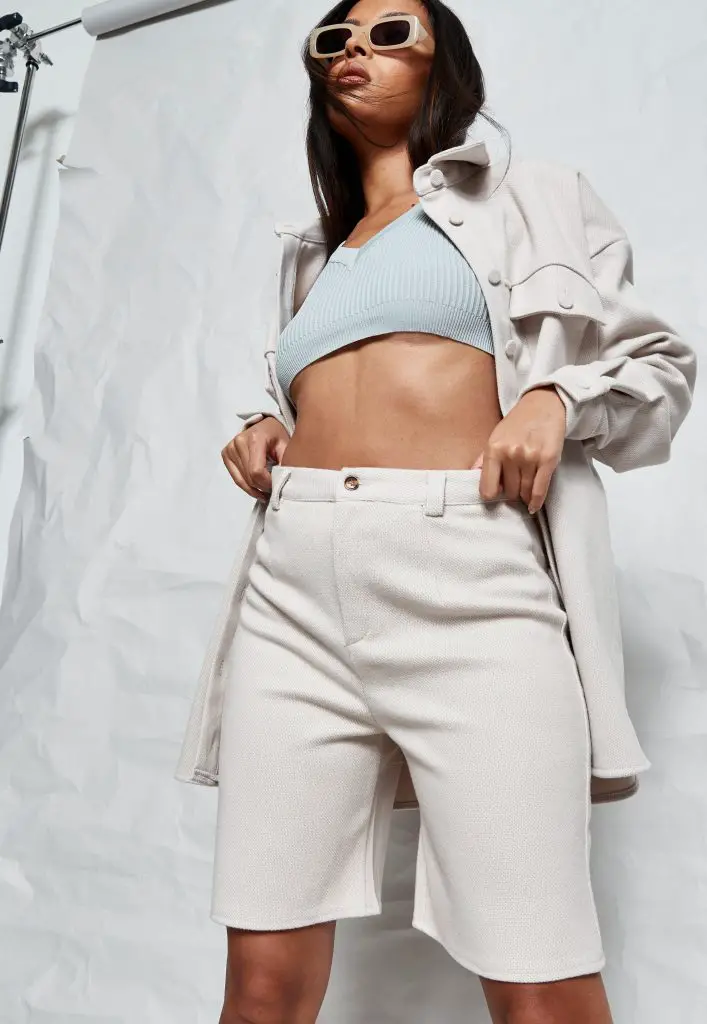 Get a pair that is a bit stretchy and comfortable with a nice waistband whether it's high or mid-rise. They are perfect for enjoying a day out with friends and family.
Cuffed denim shorts
These are classic denim shorts that are rolled at the hem. They come in several shades and two variations: where the cuffed hem of the shorts can be rolled to appear a bit longer and give a different style or it is permanently cuffed which is chic and stylish all the same. Both styles can be paired with a nice pair of sandals or styled to your preference.
Mom shorts
Mom shorts are super chic and the right pair hugs your legs perfectly. They are long enough to look good and also avoid your thighs from rubbing on one another, thus preventing chafing. Because of this, they are a considered a favorite among older women.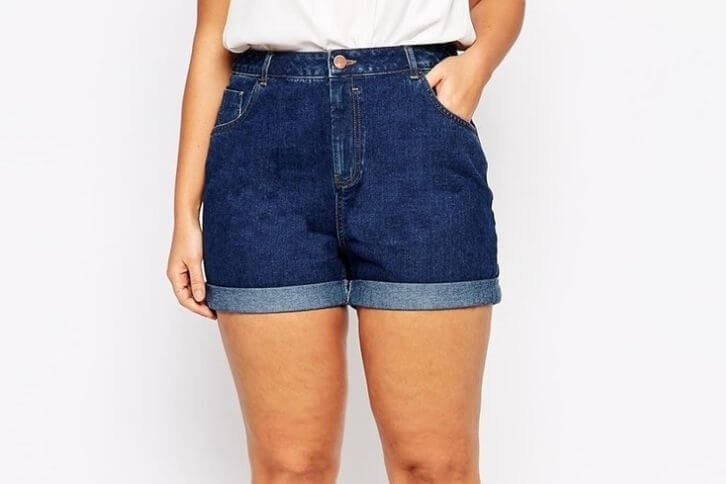 Mid-rise jean shorts
Mid-rise jean shorts is a general term for classifying comfortable shorts you can wear all the time and still look good in. These are shorts with mid waistlines—if you're aiming for a relaxed yet chic look then it is good to go for a pair of mid-rise shorts.
They give a sort of vintage yet trendy vibe and are always a nice pair of shorts to own as they can be paired with just about any t-shirt and sneakers.
Distressed shorts
Distressed shorts can also be referred to as ripped jean shorts. This is an easy-to-wear choice that always helps you make a fashion statement.
The hems might be frayed or tucked in and wearing distressed shorts gives a very laid-back look. The question is how distressed do you want your shorts to look? Pair these shorts with just about any pair of shoes to style them up or down and you're ready to go.
Pull-on Jean shorts
These are shorts made with a comfortable elastic waistband that you can pull on and off easily without the hassle of buttons and zips. It is an easy go-to choice for all seasons.
They come in a wide variety of colors and styles, but black pull-on shorts rank the highest on the list. You can also choose from a blue denim wash to a vintage-inspired pair. Overall, owning a pair of pull-on shorts is a great choice.
Denim shorts with slim pockets
Ultra-slim pocket shorts are the best choice to go for if you're looking for shorts that flatter all of your curves in a way you won't believe. They are also known to give a polished look.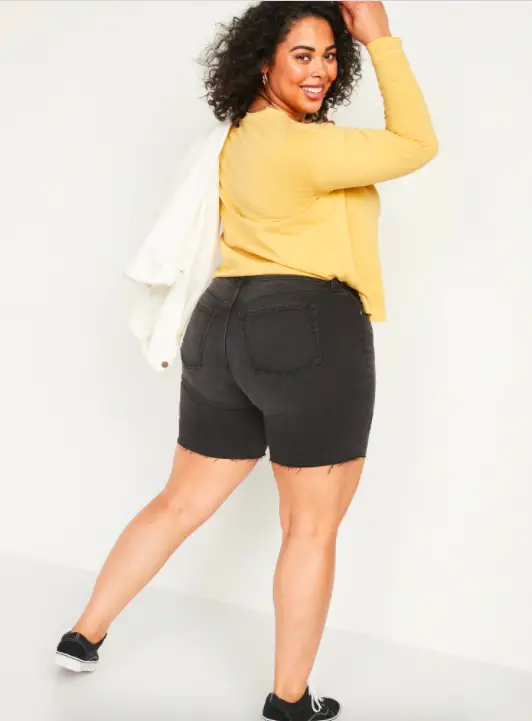 Old Navy shorts live up to the hype for these types of shorts. They come in different comfortable lengths and styles and are exactly what you're looking for.
Capri shorts
If you're the kind of girl who is only comfortable with longer shorts, then you shouldn't go too far because there's something for you too. Capri shorts aren't that short as they end below the knees, somewhere around your calves. Even though they are quite short, they are still beautiful and work perfectly to enhance your curves.
Conclusion
A great find is a good pair of shorts that enhances your curves; it gives perfect room for your hips and thighs to breathe and still looks beautiful. Go for brands that appreciate your curves, so you don't have to worry about those annoying jean gaps between your back and waistline.
You don't want your shorts to be too tight and uncomfortable nor appear too baggy. The trick is to know what works best for your body type. It just might be going a size higher.