We were just getting used to wearing high waist jeans and bam! Low rise jeans are back in trend; the fashion world is like a beast that keeps evolving. These jeans are a staple fashion of the early 2000s and one a lot of people prayed never to make a come back—guess the fashion God doesn't listen to prayers.
There are a few reasons why some people find the low rise jeans disturbing to wear, the new trend though took into consideration some of the issues people had wearing this fashion item back in the early 2000s, and made it better.
The new low rise jeans in trend is a lot different from the one you might know; it's an item you should include in your wardrobe selections.
Below are ten of the best jeans selections in this trend you should try out.
Bootcut jeans
The bootcut jeans style is a fashion trend from the 80s; it says "old school". The new low-rise trend is fitted from the hip down to the thigh before flaring out into baggy legs.
If you are a woman with an hourglass shape, pairing this style of jeans with cropped top will not only hug your shape, it will give you the look of a mermaid.
The bootcut low-rise jeans can be paired with various tops of matching colours and styles.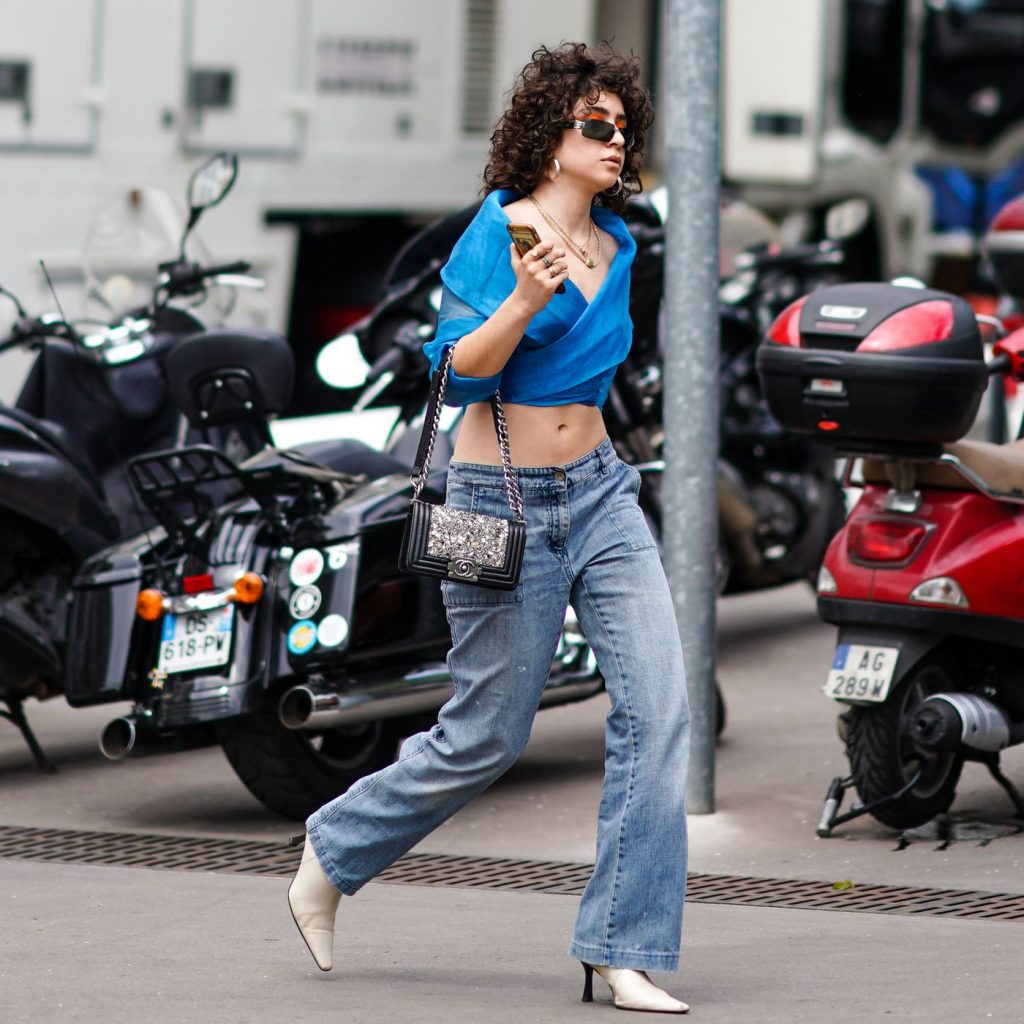 Cropped jeans
What we are used to seeing is the high-rise cropped jeans or the medium-rise waist cropped option. At the moment, you have the luxury of owning low-rise jeans that are cropped.
If you are the type that likes to show some skin, this jeans trend will allow you to show off your calves and your stomach. How cool is that?!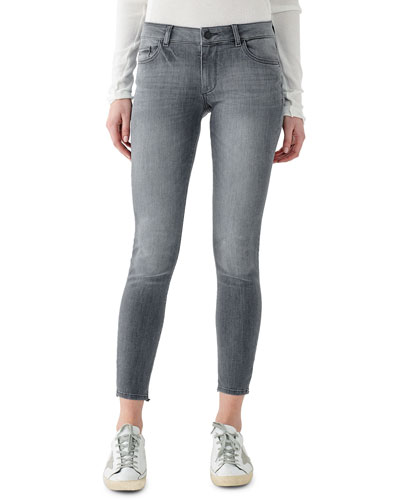 Super skinny jeans
Lovers of super skinny jeans are not left out. If you are a person that loves the tight fit of skinny jeans, you can still enjoy the style of your favourite skinny jeans in the new low-rise trend.
You can pair this with a corporate shirt to the office for a formal casual look. Moreso, the new fashion is made in such a way that your undies are not visible to the world even when you bend over.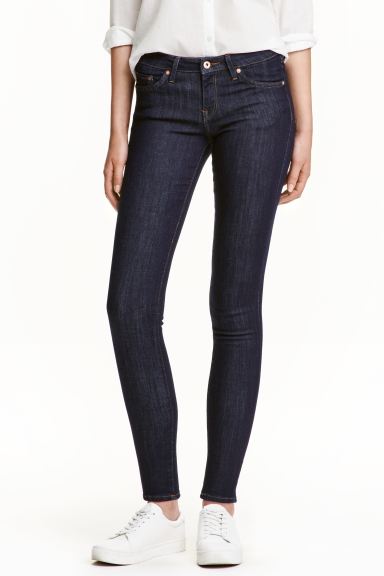 Boyfriend jeans
Boyfriend jeans are one of the most comfortable jeans any woman should own in her wardrobe. We like the fact that these regular, everyday jeans are available in the low-rise jeans trend.
If you are a boyfriend jeans lover, you will find something for your style in this new trend. Do not be left out.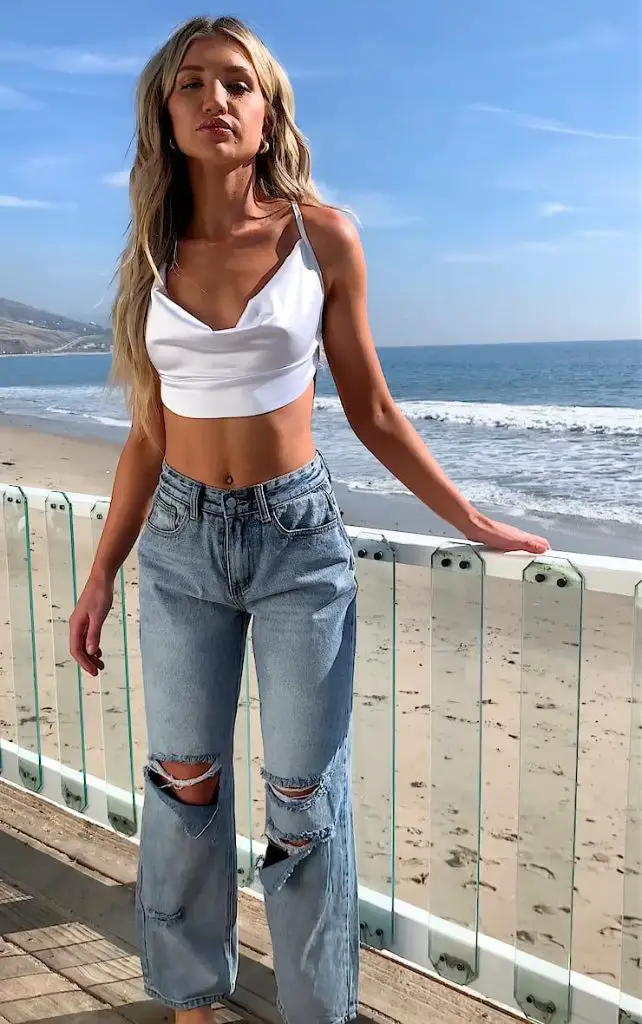 Skinny jeans
Some women like skinny jeans but not super skinny jeans. People who feel insecure about their legs or lower body will opt for skinny jeans against the super skinny option.
The skinny jeans fit perfectly while still providing room for air. Your low-rise skinny jeans can be worn either casually, formally, or as an option when styling smart casual.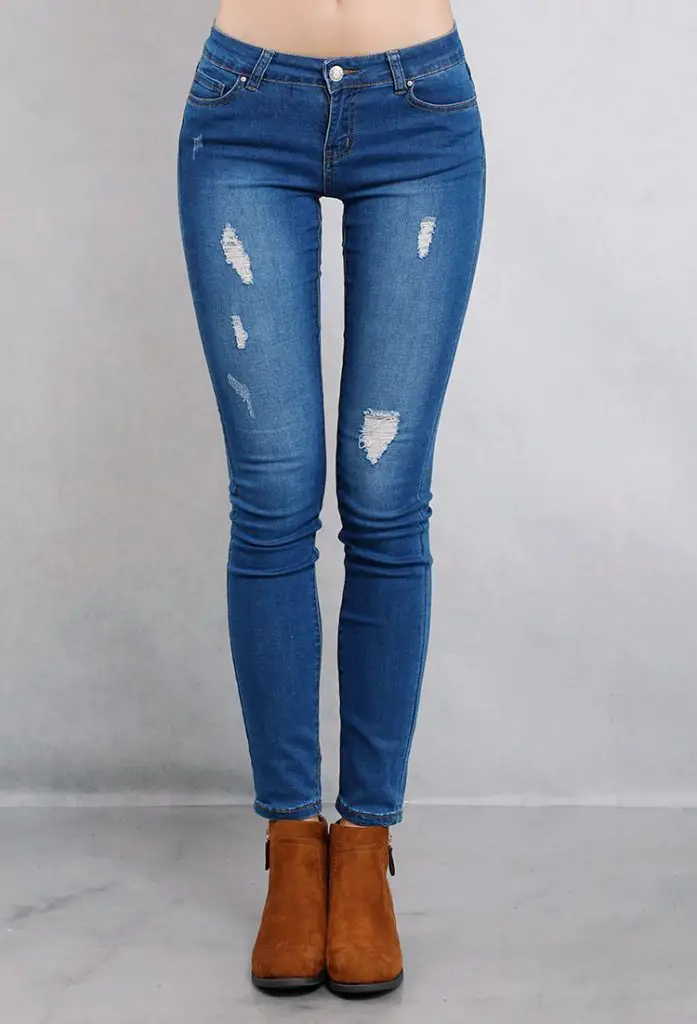 Striped jeans
Who says your low-rise jeans must be a single colour? The resurrectors of this fashion trend didn't come to play. You should include the striped low-rise jeans in your wardrobe collection—they are beautiful, gorgeous, super comfortable, and give you a different look from the regular denim look.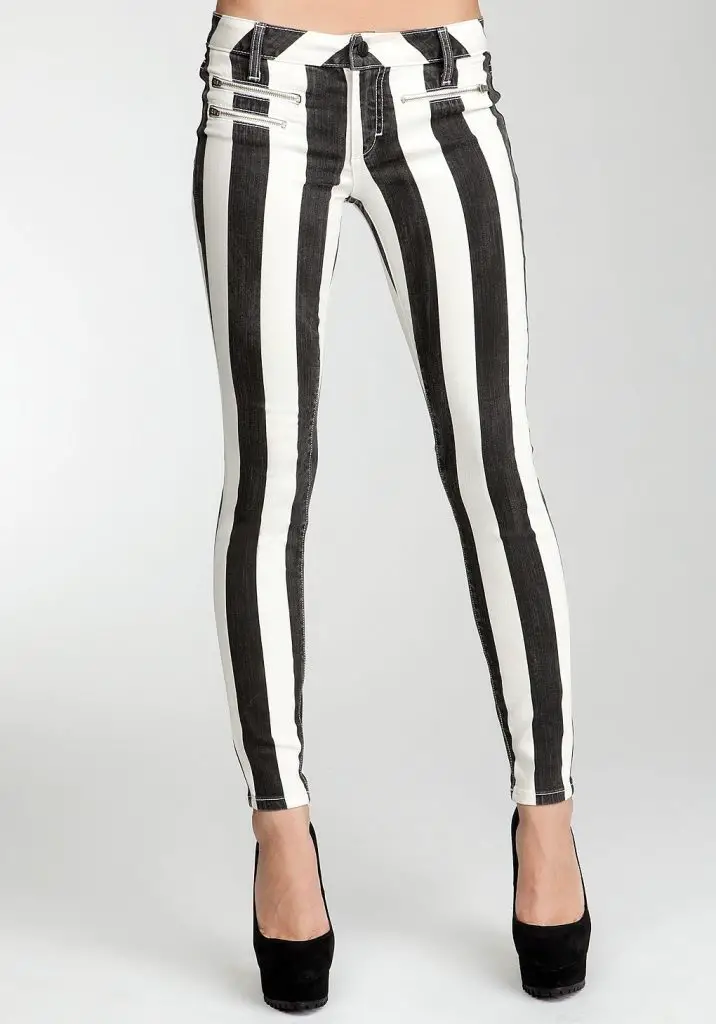 Distressed low-rise jeans
When people started wearing distressed jeans, back when it wasn't a fashion staple, the oldies assumed people were going mad. Lol. In this present time, distressed jeans are one of the fashion items you will find in every person's wardrobe, both male and female.
The low-rise distress jeans are fitting on the waist and one you should add to your bottom collection.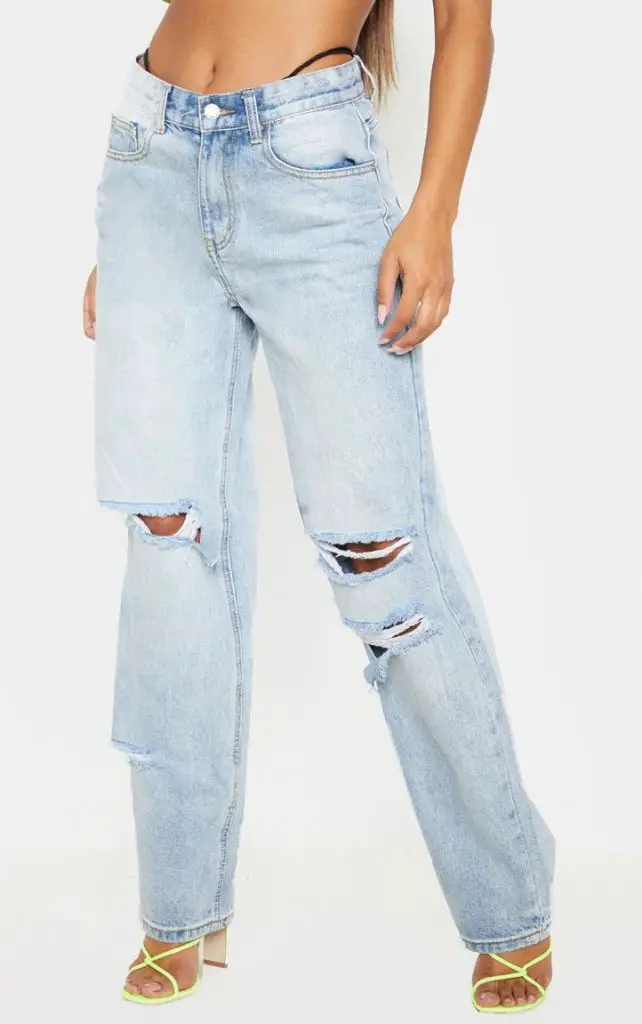 Frayed hems
The frayed hem jean is a style most celebrities have embraced; it gives this messy and sophisticated look to the wearer. Frayed hem low-rise jeans can be paired with anything depending on the look you want to pull off.
You can style these jeans with heels, flat shoes, and even sneakers.

Wide leg low-rise jeans
The wide-leg low-rise jeans are similar to the bootcut, but where the bootcut jeans hug the hips down to the thighs before flaring out, the wide-leg jeans flares out from the hip.
The jeans sit snugly on your waist, hug your bum, and flares out all the way down. This is a good choice if you love to hide your lower body.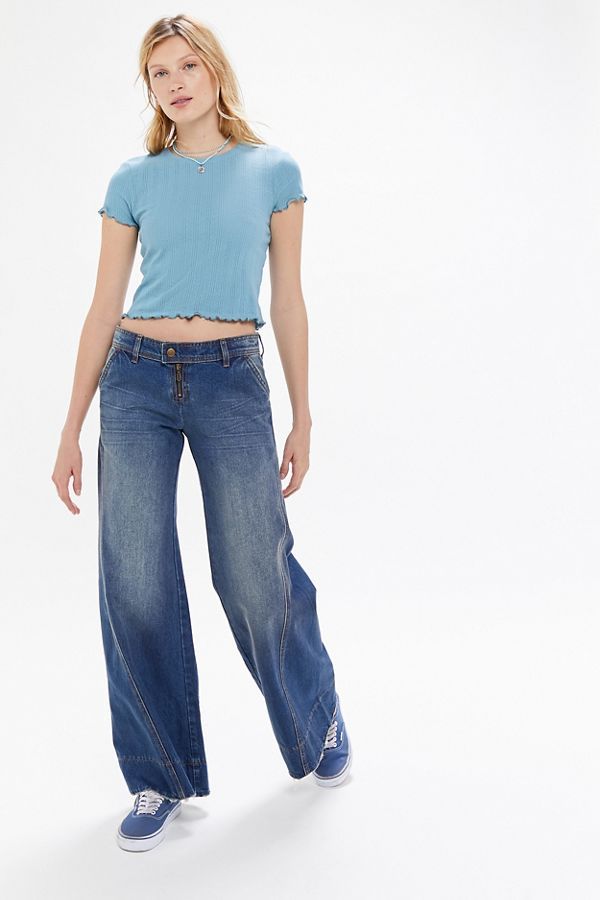 Side slit low-rise jeans
The side slitted jean is another fashion trend that recently hit the fashion world; it provides room to show off your calves or thighs from the side while covering you from the front. The low-rise design is even better if you like to show off more skin.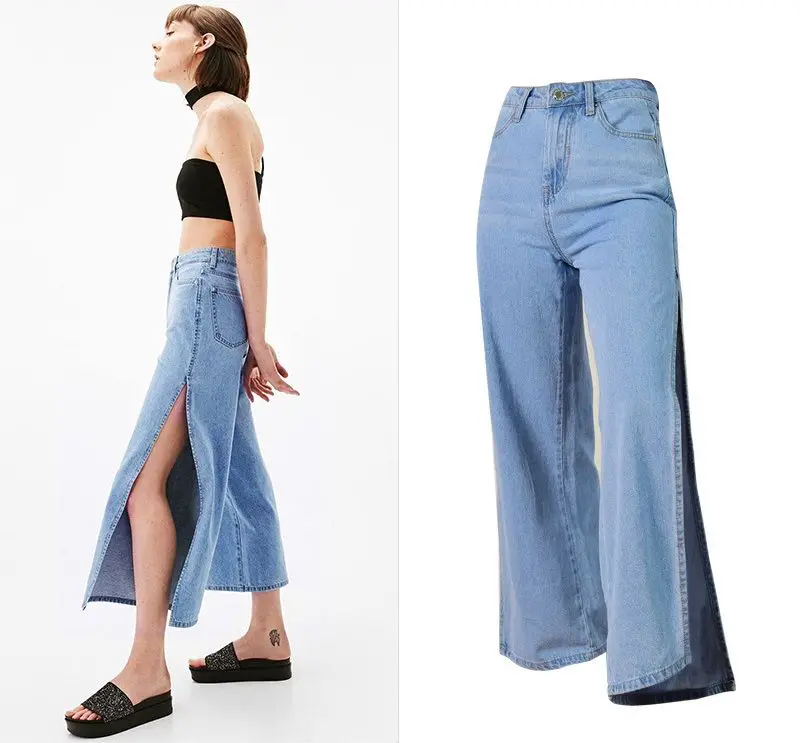 When purchasing any of these jeans, ensure you buy one that has spandex behind the waist for extra support to keep your jeans above your bum when you bend.