The halter top is a style of top that hangs on the neck, covers the chest, and leaves most of the back exposed. Clothes like these were made popular in the '90s, but thanks to the Y2K fashion revival, halter necks are back with a bang.
They are mostly made sleeveless with straps that lay on the neck or with the straps left loosely tied behind the neck.
Halter tops are like an upgraded version of tank tops except that they contour your upper body. They might not be the first choice for most people in fall, because this weather is the period between summer and winter.
This means it is much too cool to wear backless clothes like halters. However, the modern ways these tops are designed to present great ways to style them. For fall, this should be easy as these tops are made in varying designs, colors, and fabrics.
After rocking your halter tops all summer, you might want to store them away now that the temperature is dropping. Well, don't do that just yet because this article will show you how you can wear these revealing clothes and feel comfortable even in fall. You'll just have to keep scrolling to find out.
1. Halter top with trousers
Pairing halter tops with trousers has never gone wrong. With summer over, you might want to ditch the shorts and miniskirts for trousers and mid-length skirts. When picking trousers, choose high-rise and baggy trousers for a chic look.
Wear some chunky shoes and nice jewelry and you'll be looking even more beautiful. A good tip to keep in mind is to be sure you're wearing the best-suited trousers for your chosen halter top design.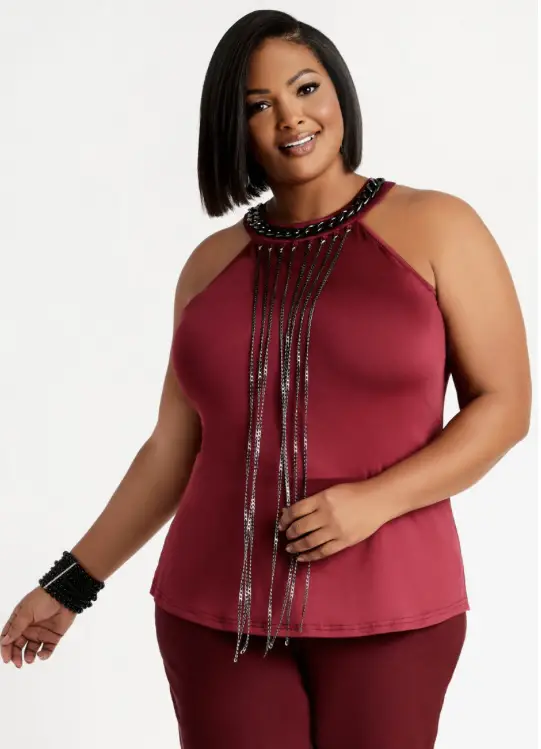 2. Wear tops made with thick fabrics
Opt for a halter top made with fabrics like polyester, silk, and knitted sweater vests. This way even if the top doesn't cover up your body, you still get to feel warm.
Complete the outfit with trousers, high boots, and accessories of choice which will end up making you look sleek while keeping you warm and showing off some skin.

3. Halter top X Jackets
Jackets are an easy way to wear halter tops in fall, but it might take you some time to figure out the best jackets to wear with these kinds of tops. If you're trying to achieve a comfy and laid-back vibe, then you can go for cardigan jackets.
If you're going for a more structured look, wear a blazer jacket. Kimono jackets are another great combo with tops like these. When you plan on dressing up this way, choose jackets and halter tops that rhyme perfectly.
4. High neck halter tops
They are the perfect blend when you want to show some skin but not too much. This look includes some turtle necks, collared necks, and any form of high neck halter top you can find.
These collared tops give a retro vibe and also a sophisticated feel that doesn't require a necklace. You can wear them with any jeans or trousers of choice and you'll be fall-ready.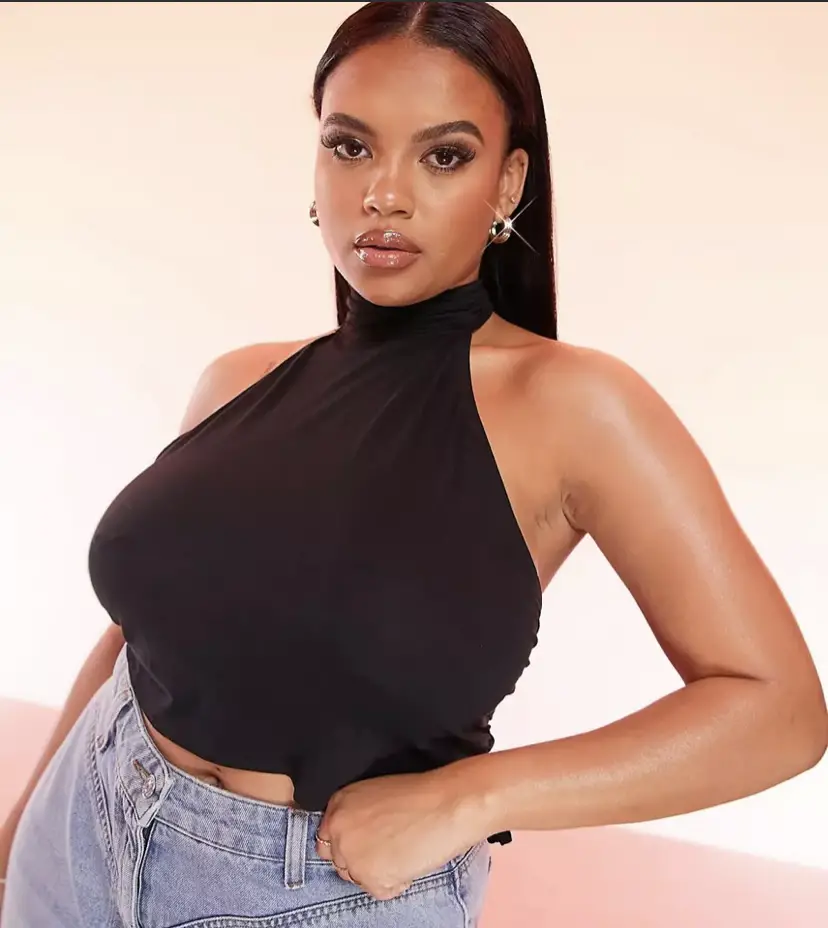 5. Halter top with Sleeves
This is another comfortable way to wear halter tops during the fall season. It features a unique neckline that goes well with the sleeves.
Get a design you love and add some accessories, and that's all you'll need to look gorgeous. This is because these tops give you more coverage with a seamless look that goes well with any pants of choice.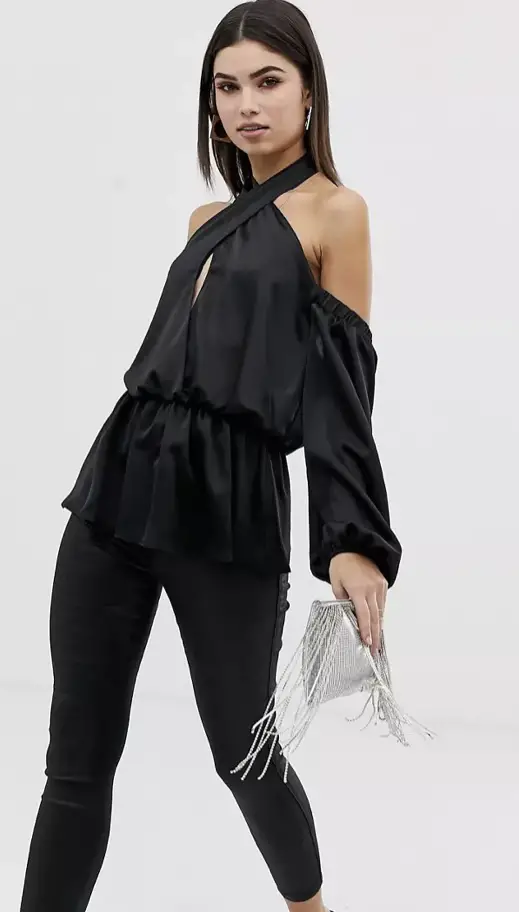 6. Wear halter tops with more coverage
Try to keep the skimpy and cropped halters at bay. Fall is the time to wear those bulky-styled halter tops that features a bit of peplum, bodysuits, and basically halter designs that cover most parts of your body, including pairing them with shirts.
Dress trousers complement these bulky tops than jeans and elevate the look so well that you can even wear them to work.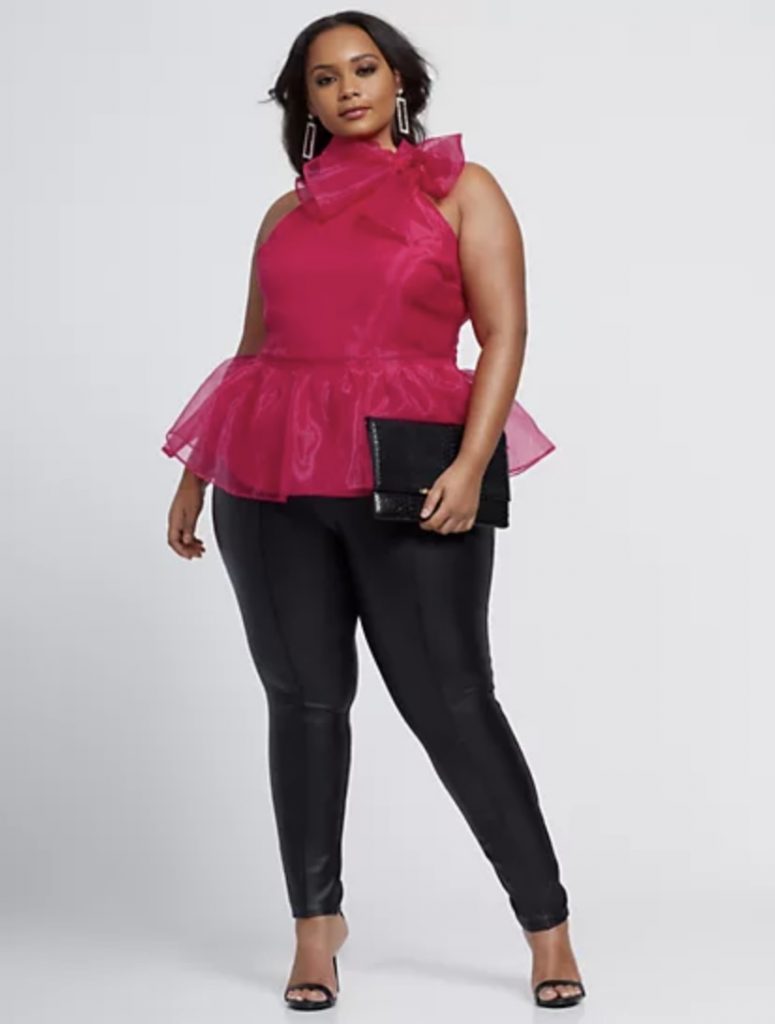 7. Invest in some halter top blouses
These are more serious styles of halter tops that are longer and cover up the body. They are a posh and sophisticated way of wearing halter tops.
They can be styled with any bottoms of choice, but paired with the right dressy trousers, you can wear them anywhere, even to a wedding. For the outfit to come alive, you might want to also invest in some heels and nice jewelry. They are your official go-to look for any major occasions on your calendar this fall.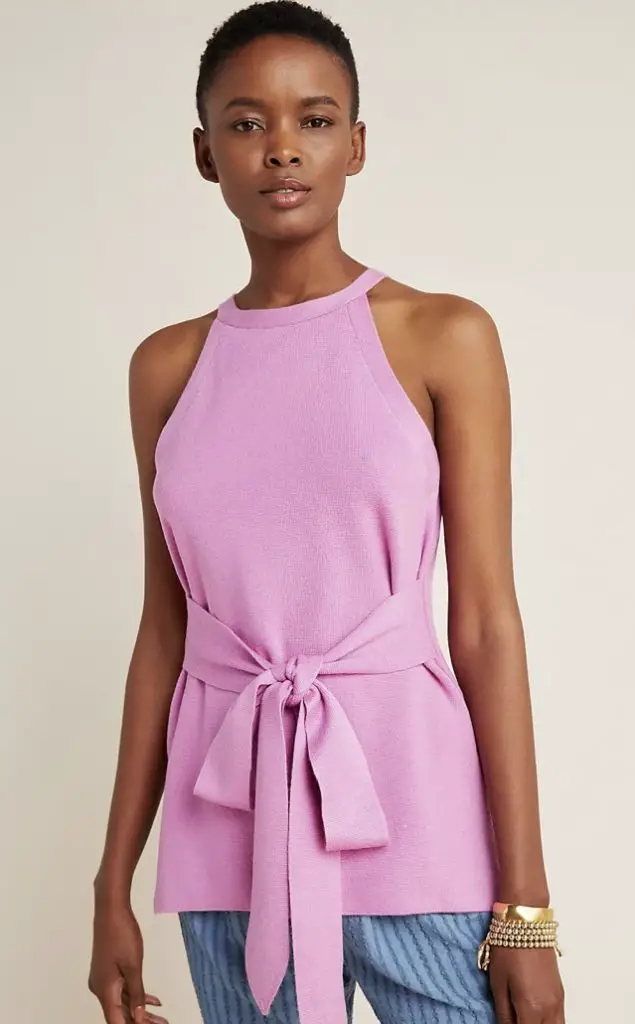 Conclusion
Halter strap aesthetics are flattering in every way possible as they look great on all body types. This is why they shouldn't be kept only for the warmer seasons, just because they are revealing.
You can wear them in the fall if you wish. Follow our style guidelines, try on a few things until you get what's best suited to you.