4b Hair is hard to manage. It is dry, fragile, and brittle. It is also hard to style and keep looking good. And it requires a specific type of product to keep it healthy and looking good. 
We all want to have healthy hair. Whether you are trying to grow our hair or maintain healthier hair, you want it to look healthy. But you want to know what product is the best to use to get fit 4b hair?
This blog will look at a 4B hair type, the different products, and how to use them to get healthy-looking hair.
What is Type 4B hair?
Type 4B hair is a hair type that is characterized by its tight, curly coils. This hair type is often dehydrated and frizzy, and difficult to manage.
However, type 4B hair can be healthy and beautiful when properly cared for. The hair type maintains a kinky curl pattern, which can get very dense. Hence, it is essential to use products specifically designed for type 4B hair to maintain its health and style.
Some common type 4B hairstyles include braids, twists, and dreadlocks.
What Does Type 4B Hair L
ook Like?
Type 4 hair has a uniform curl pattern characterized by tight, small curls. Type 4B hair is different from other hair types in a few ways. First, it is very kinky and has a tight, zig-zag pattern.
Secondly, it is very dry and prone to breakage, making it coarse and challenging to manage. Type 4B hair is often very dense, meaning there are a lot of individual strands of hair per square inch.
The tightly coiled spring can range in color from black to brown to blond. It is often scorched and frizzy and can be difficult to style. Type 4 hair can also vary from fine and delicate to coarse and wiry.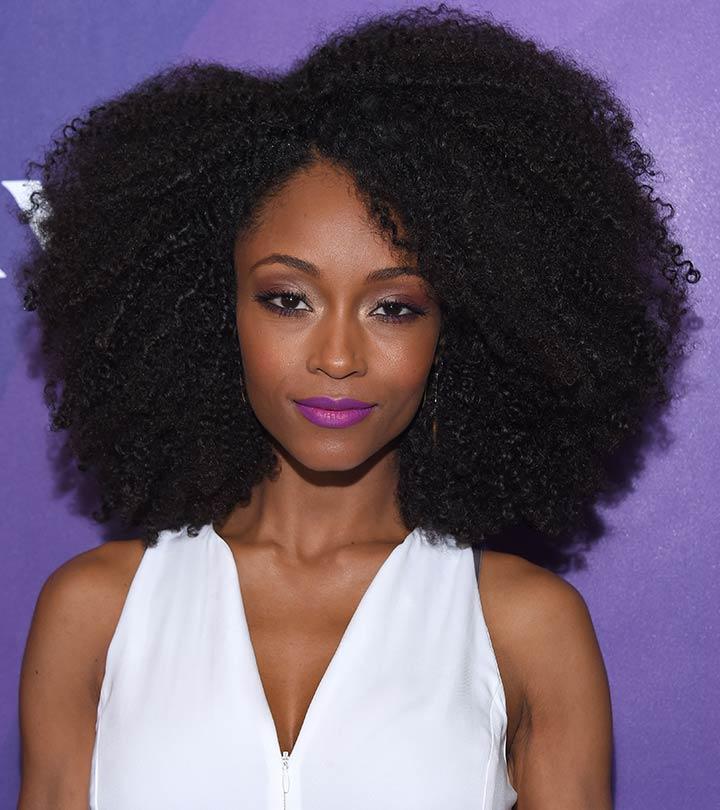 Are There Different Types of Type 4 Hair?
There are different types of Type 4 hair. Type 4 hair can be classified into four main categories: Type 4a, Type 4b, Type 4c, and Type 4d. Each hair type has unique characteristics, making it more or less challenging to manage.
For example, Type 4a hair is generally more refined and more delicate, while Type 4c hair is usually coarser and thicker, and 4D hair is a mix of kinky and curly.
Some people may find that they have a combination of types of Type 4 hair, which can make it even more challenging to figure out how to care for it. The best way to determine which type of Type 4 hair you have is to consult with a professional stylist or dermatologist.
How to Care for Type 4B Hair
Type 4b hair is known for being tightly coiled and kinky. Because of its delicate structure, it is often prone to breakage. Here are some tips on how to care for type 4b hair:
-Use a gentle, sulfate-free shampoo to cleanse your hair. Avoid harsh shampoos that can strip your hair of its natural oils.
-Condition your hair regularly. Look for conditioners that contain natural ingredients specifically designed for type 4b hair.
-Be careful when detangling your hair. Use a wide-toothed comb or your fingers to slowly work through any knots or tangles.
-Deep condition your hair regularly. This will help to keep it hydrated and prevent breakage.
-Protect your hair at night. Sleep on a silk pillowcase or wear a satin scarf or bonnet to help keep your hair from drying out and breaking.
By following these tips, you can help to keep your type 4b hair healthy and strong.
What Problems do People with Type 4B Hair Face?
There are a few standard hair issues that people with Type 4B hair face. One problem is that the hair is often dehydrated. This is because the hair is very tightly coiled, which means that the natural oils produced by the scalp have difficulty reaching the hair's ends. 
As a result, people with Type 4B hair often must use many moisturizing products to keep their hair hydrated. Another issue people with Type 4B hair face is it is prone to breakage.
This is because the hair is so fragile and delicate. It is essential to be gentle with Type 4B hair and to use products that will help to strengthen it. In addition, people with Type 4B hair should be careful not to over-style their hair and to give it regular breaks from heat and chemicals.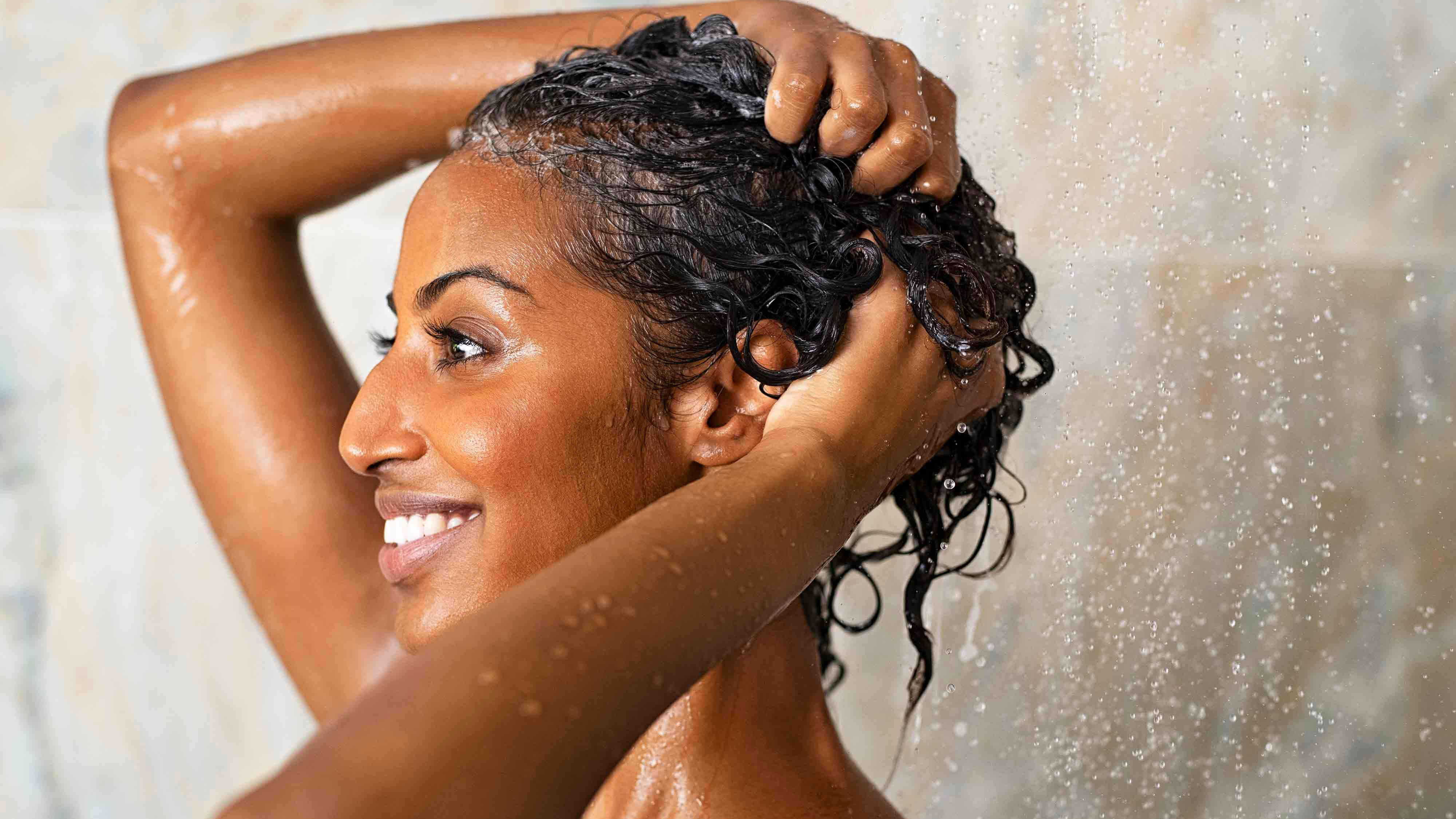 How to Grow 4b Hair?
There is no one answer to the question of how to grow 4b hair. Every person's hair is different, and what works for one person may not work for another. However, there are a few general tips that may help:
It is vital to keep the hair moisturized. You can do this using a good quality conditioner and deep conditioning treatment.

It is crucial to protect the hair from damage. You can achieve this by using a heat protectant spray before heat styling and avoiding harsh chemicals.

You must be patient.
Hair growth takes time, so it helps to be gentle with the hair and not expect results overnight.
 10 Best products for Type 4B Hair
If you have 4b hair, you know it can be challenging to find products that work well for your hair type. The good news is that a few select products can help you achieve healthy, beautiful 4b hair. Here are 10 of the best products for type 4b hair:
Shampoos for Type 4 hair
Look for products that are specifically designed for 4b hair. These products will help to hydrate and nourish your hair, making it easier to manage. For shampoo, you should try Camille Rose Naturals Sweet Ginger Cleansing Rinse.
It is an excellent product for those with curly or kinky hair. The ginger in the product helps to loosen up the curls and make them more manageable. It also has a fresh scent that leaves the hair smelling great.
This product is also sulfate-free, which is vital for those trying to avoid harsh chemicals in their hair products. If you prefer co-washes, try using As I Am Long And Luxe Pomegranate & Passion Fruit GroWash Cleansing Creme Conditioner.  It is a rich, creamy conditioner infused with pomegranate and passion fruit extracts to hydrate and nourish your hair. 
Leave-in conditioner
Leave-in conditioner is a must for 4b hair. It will help to keep your hair hydrated and prevent it from becoming too dry or frizzy. One of the best is Kinky-Curly Knot Today Leave in Conditioner/Detangler, which can leave your hair feeling soft and silky.
It also helps to soften and detangle hair while providing moisture and shine. The light, creamy formula is easily absorbed into the hair, leaving it feeling soft and silky. It can be used on wet or dry hair and is safe for daily use.
Curl cream
A curl cream can help to define your curls and give them a soft, healthy-looking finish. We recommend Cantu Coconut Curling Cream with Shea Butter for Natural Hair, a hair product designed to help you achieve the perfect curl.
The cream is made with a blend of coconut oil and shea butter, which work together to hydrate and nourish your hair. The coconut oil helps to tame frizz and add shine, while the shea butter helps to add definition and hold to your curls.
The cream is easy to use and can be applied to wet or dry hair. Apply a small amount to your hair and style as desired.
Hair oil
You need a hair oil that can help to nourish and protect your hair, and you can also use it to tame frizz and seal in moisture. Righteous Roots Rx growth, anti-frizz, and thickener with 14 essential oils.
This powerful combination of oils helps to stimulate hair growth, reduce frizz and add thickness and volume to your hair. Righteous Roots Rx is perfect for those seeking thicker, fuller hair. Massage your scalp and hair, and let the oils work their magic.
Hair serum
You cannot be too careful with curly hair hence why you need a dedicated hair serum that can help to smooth and protect your hair, and it can also help to tame frizz.
Heat protectant
 If you use heat styling tools, it's essential to use a heat protectant to help prevent damage to your hair.
Deep conditioner
A deep conditioner can help to hydrate and nourish your hair, making it softer and improving the job of your regular conditioner. The tgin Honey Miracle Hair Mask is an all-natural hair mask designed to condition and moisturizes dry, damaged, and brittle hair.
This mask is made with raw honey, a natural humectant that helps to lock in moisture. It also contains other beneficial ingredients, such as olive oil, jojoba oil, and avocado oil, which help to nourish and protect the hair.
 Detangler/ Refresher
A detangler can be a lifesaver when it comes to 4b hair. It can help to make combing and brushing your hair more accessible, and it can also help to prevent breakage.
The same goes for curl refreshers that boost your curls within a short time. Mielle Organics Pomegranate & Honey Curl Refreshing Spray is a lightweight, water-based spray that instantly refreshes and reactivates curls.
It is formulated with pomegranate and honey extracts to hydrate and nourish hair while providing curl definition and shine. This curl spray can be used on wet or dry hair and is ideal for refreshing your hair whenever needed. 
Styling cream for braids and locs
The Camille Rose Almond Jai Twisting Butter is a hair product that can add definition and shine to your natural hair. This butter is made with a blend of almond, rose, and Jai oils, which work together to nourish and hydrate your hair.
You can use the butter to style your hair in various ways, including twists, braids, and updos.
Hair ties/ Hair bonnets
The primary function of hair ties is to help keep your hair out of your face, and they can also help to prevent breakage. On the other hand, at night, you need hair bonnets to help keep your hair out of your face.
They can also help to lock in moisture while you sleep to prevent breakage.
In summary, hair is one of the most important aspects for many people and is very personal. Knowing what type 4B hair is, you can protect it from damage and keep it looking as healthy as possible.
You might also like to read: 
–Curly hairstyles: 10 stunning styles you can do if you have curly hair
–15 best shampoo for afro and curly hair
–4c Hair Men: Grooming, Styling, And Hair Care Tips
–How To Cut A Mohawk Fade In 4 Steps + Mohawk Fade Haircut Ideas