Julia Haart is the star of the Netflix reality TV show My Unorthodox Life, which follows the life of the fashionista and businesswoman. The exhibition also explores the life of Julia's four children as they steer through a new lifestyle different from their upbringing. While the show has given her more prominence, she only rose to fame after ditching her Jewish background to chase the glitz. Julia is doing great after choosing to leave everything she knew at age 43.
One thing that has got everyone talking after watching the TV show is her shoes. The unique designs and structure are always on point. Do you ever wonder where Julia Haart shops for her boots? You may be surprised to know she had a shoe line. If you are hoping to snatch some of the shoes you see on her, then you've come to the right place. First off, let's talk about the powerhouse herself.
Julia's shoe break
Julia grew up in a Jewish community, and it was all she knew until she quit that life to chase her dreams. Julia saved up money by selling insurance covers when she lived in the Haredi community. With fashion fueling her quest to make it big, Julia's plans for her shoe design were set in motion as soon as she left. Julia designed her shoe line; she visited factories in Italy and collaborated with Ski Boots to create comfy and chic heeled shoes. Ski boots are an Italian company that uses a unique NASA-designed gel in its shoes. She launched the shoe line in 2013, named it after herself, and has sold it in 17 countries across the world.
Related article: Rock Michael Kors fanny pack with these 10 dress ideas.
The collab also attracted many big brands, with Julia working as a marketer and public relations manager for her shoe line. She decided to go with La Perla to work on the shoe line and its Spring and Collection 2016; later, she got a job as their creative director.
Personal life of Julia Haart
Heart moved around different counties at a young age but was born in Russia. Her family later settled in Monsey, New York, when she was 7. She is the oldest of eight children but lost one of her brothers at a young age. They lived in a closed community that practised Jewish laws to the letter and was very conservative about everyday things. She adhered to these laws dressed and acted accordingly for years. Haart got married to her first husband, Yosef Hendler, at the age of 19 and gave birth to four children. (Batsheva, Shlomo, Miriam, and Aron)
She was okay with their practices while she lived in the community, not until her children grew older. She saw how it affected their lives, and for her daughters, it was the same repeated cycle of acting in ways they only saw as right. Hence, she left to focus on her dreams, and it paid off considering all her success. She suffered mental issues after being cut off for fleeing her community, but only one of her siblings talks to her to date.
After her big break with La Perla, she became fond of Silvio Scaglia after a series of disagreements. They later became lovers and tied the knot in 2019, when he announced her as the CEO of his modelling agency. However, on 9 February 2022, she filed for divorce after being fired as the CEO.
There are many speculations around her departure, from her being incompetent to her stealing from the company. Confirmed sources cannot reach Julia to confirm any news. Hopefully, she will release a statement soon. Additionally, the TV show may be set to spill the details in its second season, which has already begun filming amid their relationship tension, or we will have to wait for her memoir Brazen, set to drop in April 2022. There are messy petitions, restraining orders, lawsuits, and accusations flying between the partners as well.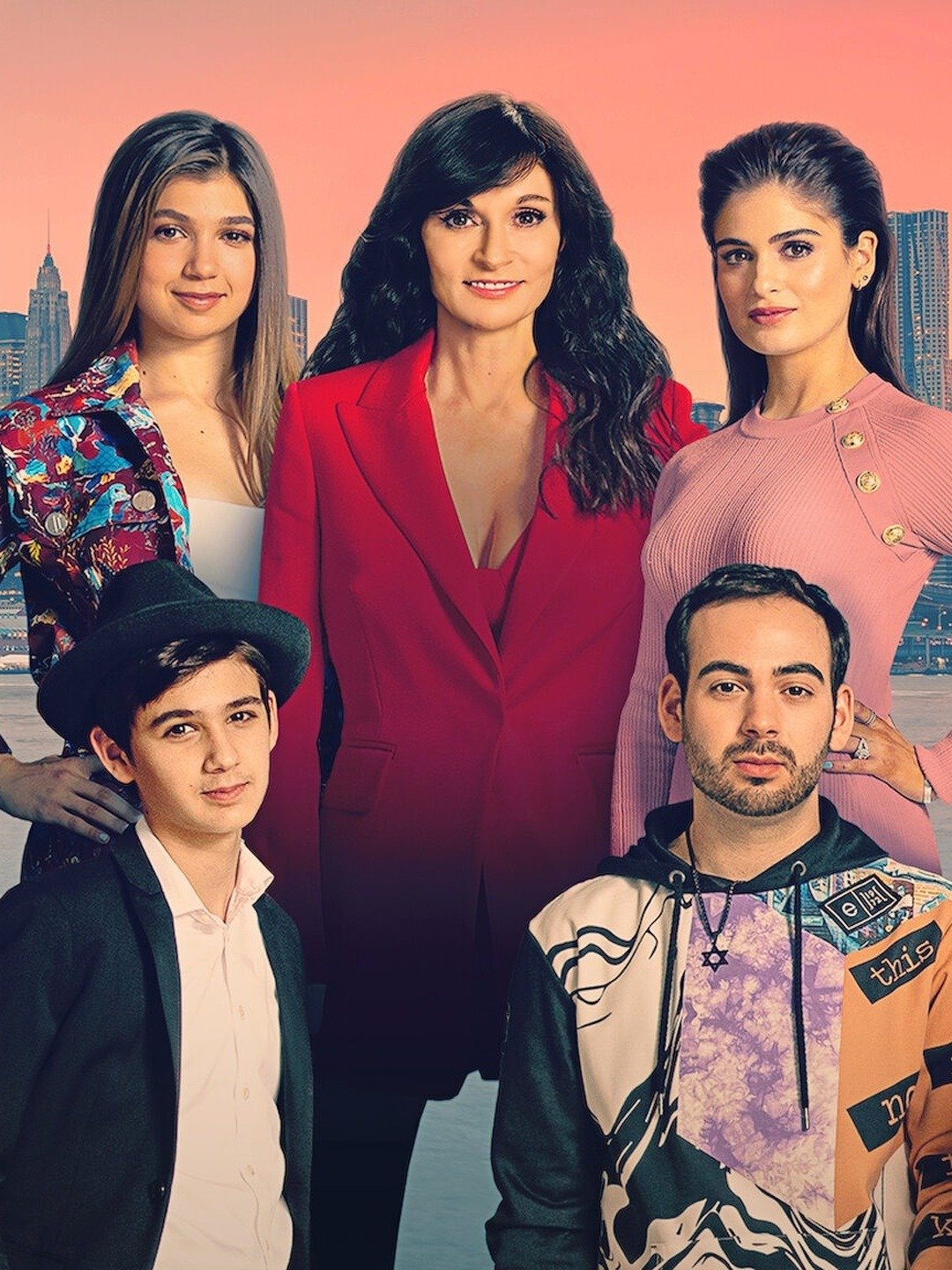 Related article: Top 17 Best Hair Extensions For Fine Hair You Will Love to Know
Julia Haart net Worth after becoming CEO
Julia and her husband co-own a modelling and talent conglomerate called Elite World Group. With Julia Haart as the CEO and represents over 5000 talents. They have also signed big names such as Rita Ora and Kendall Jenner into their fold. Julia always hopes to expand and do more business by managing social media influencers.
Asides from her shoe line, she designs clothing for women and is the creative director of the e1972 luxury fashion brand. Since her departure from her orthodox life, Julia became estimated to be worth around $600 million.
10 best Julia Haart Shoes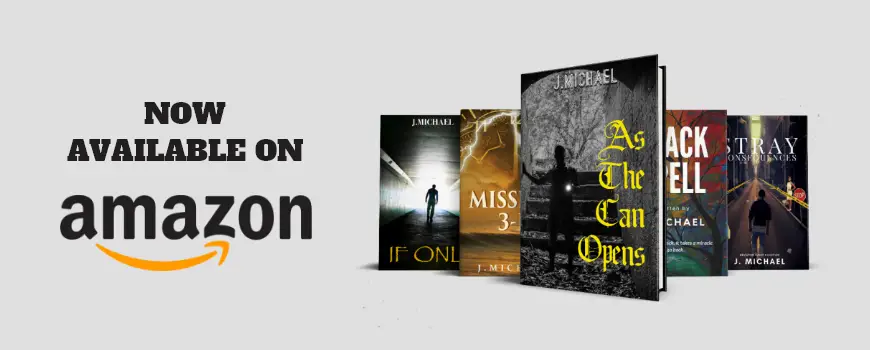 Julia's shoe line is supportive and helps distribute the weight, so the shoes are comfy to wear. Since she joined La Perla, the luxury collection has gotten sold, but she wears fashionable shoes every day. All the footwear from the Julia Haart line is excellent, so here are 10 of the best ones we could find in no particular order.
1. Platform Pumps in Nude
This heeled shoe is everything Julia said about stylish and comfortable shoes. The design features a pointed have pointed toe and a sculpted heel. It is also made with suede for durable, long-lasting wear. You can wear these shoes with dresses for dates or a formal outfit for work.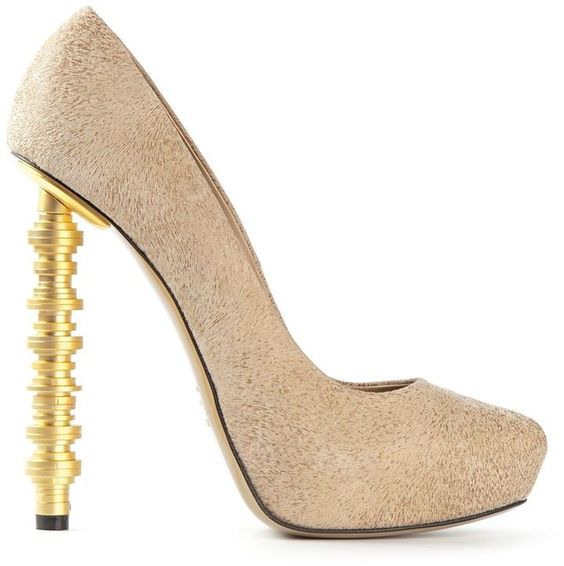 2. Slingback Platform Heels
A slingback sandal becomes needed for those days you crave extra support, and this La Perla by Julia design fits the bill. With its caged details, that extend to the slingback adjustable buckle. The platform sole and supportive heels will give you all the support you need. If you love to look fancy, this shoe will look great with your outfits.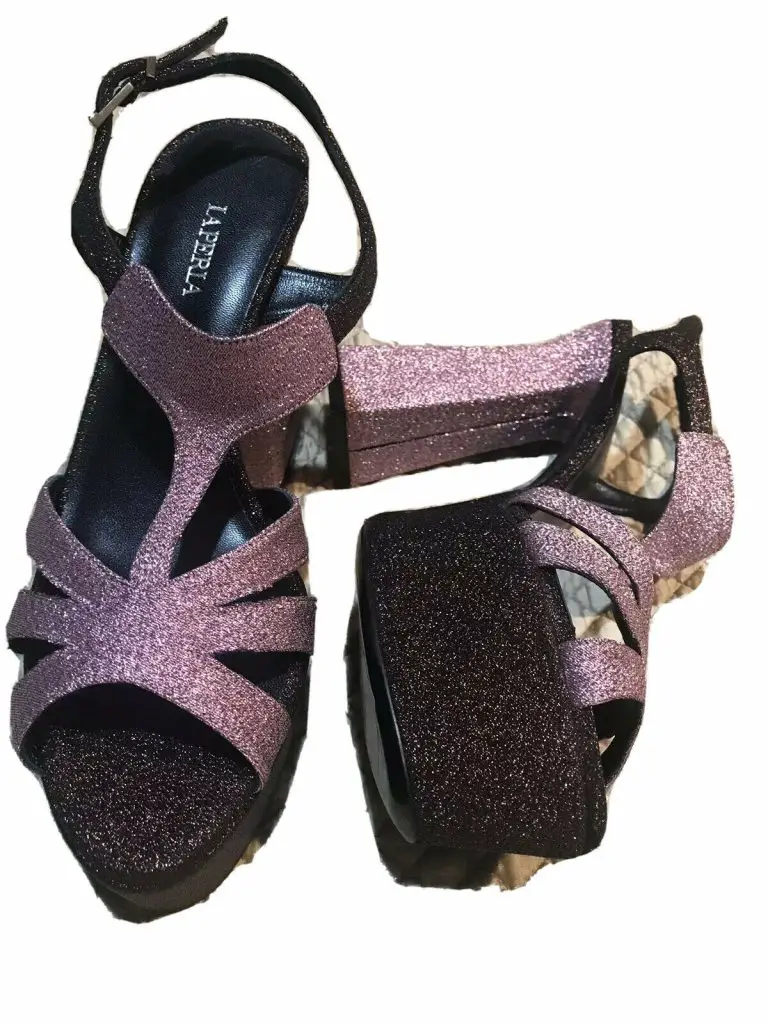 3. Crystal Embellished Pumps
Everyone needs an embellished shoe or two for a balanced shoe collection; they are not suitable to be worn regularly. But are sure to hit the mark whenever you wear them. The design uses crystals to adorn a pointed toe suede shoe to create a stunning shoe. Even the heels are stylish, as it comes shaped like an hourglass. The shoe is available in several colours, but the red is popping.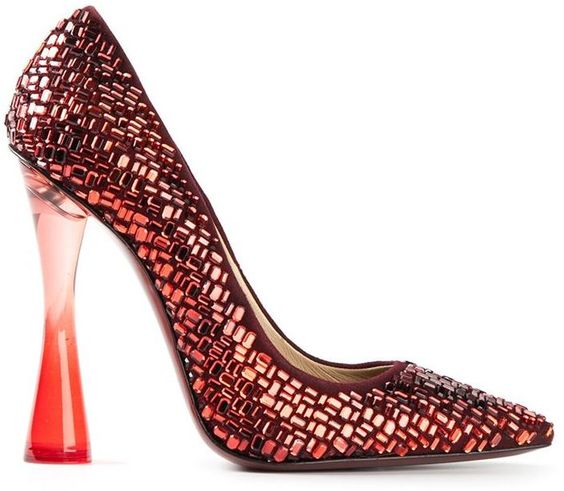 4. Motochic Boots
Add an edgy updated piece to your collection with the moto chic chain detailed boot. The unique design features metal hardware details crisscrossing the boots to blend with the lace-up addition and heels. It comes in two variants, the tall and ankle boots, so you can choose the length that suits your style needs. You could quickly whip up a chic mini skirt and top outfit with this boot.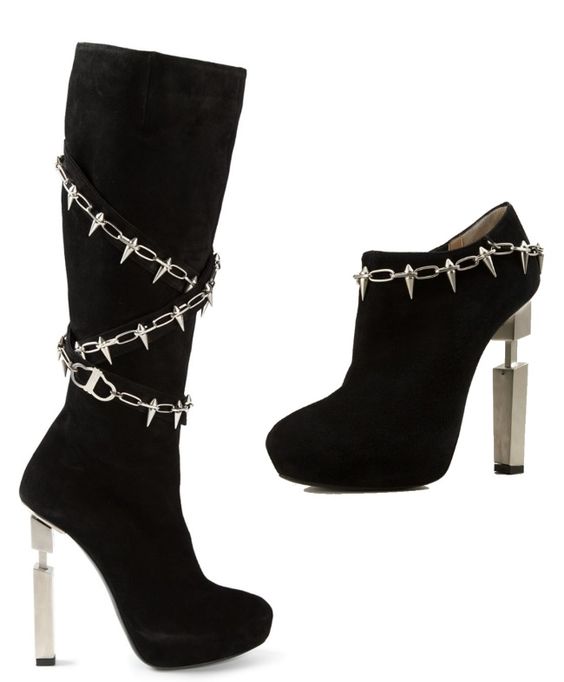 5. Vintage Vero Cuoio in Black
Your formal wear will get a dose of style when paired with stiletto-heeled shoes from Julia Haart. The shoe is made with python print embossed leather with extended details. It also has ankle straps for extra support, so the heels are comfortable to wear all day. When next you have a fancy occasion planned, this pair should be your choice.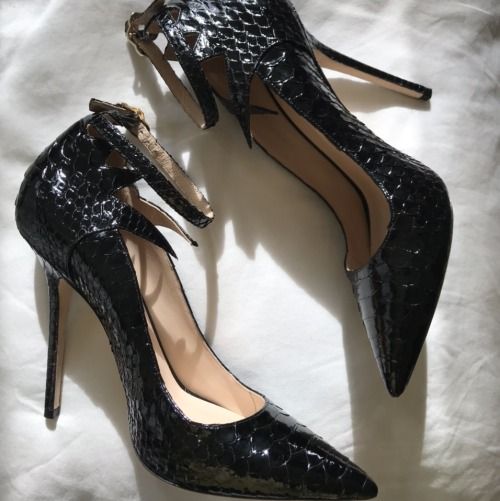 6.  Wedge Sandals
Trust Julia to add a wedge design to her shoe line since she is passionate about comfortable heeled footwear. The shoes come shaped perfectly to allow your legs to sit while wearing them. It also has metallic lined sides to match the straps to create beautiful wedge sandals. A sandal like this could be your summer to spring go-to choice.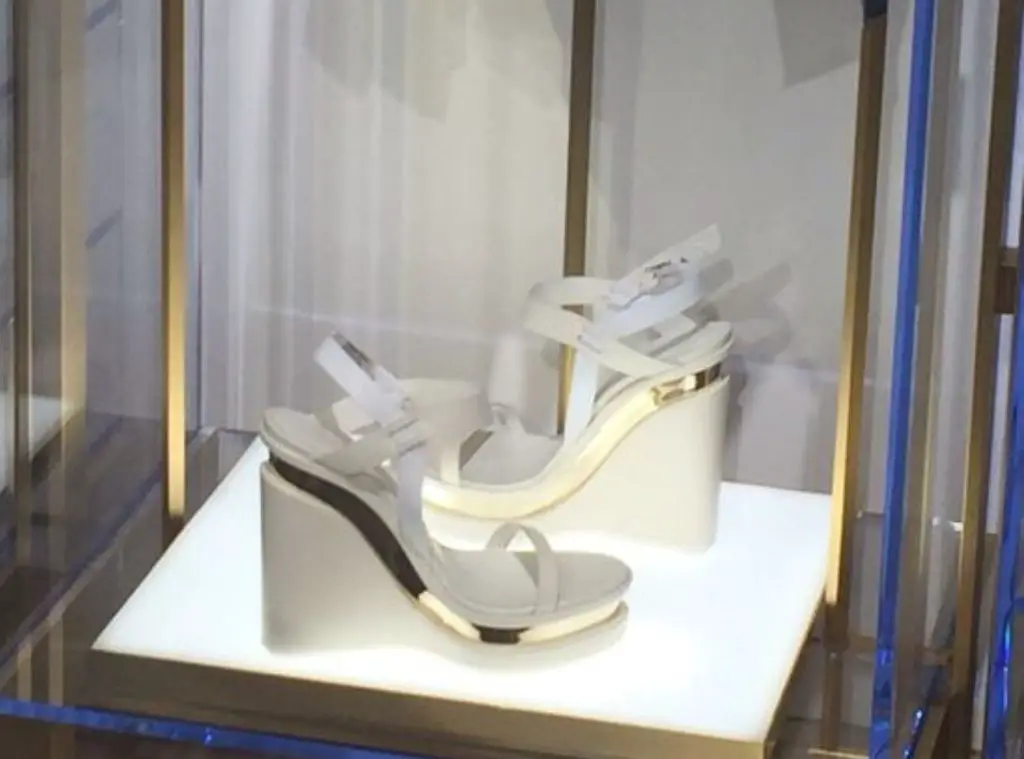 7. Crystal Pumps
A girl can never have too much bling when styled correctly, and these Swarovski crystal pumps are the perfect shoes for such pairings. It is one of the comfiest stilettos heeled pumps you could ask for. Such shoes may be saved for special outings or celebrating significant moments as the shiny crystals will glam up your outfits.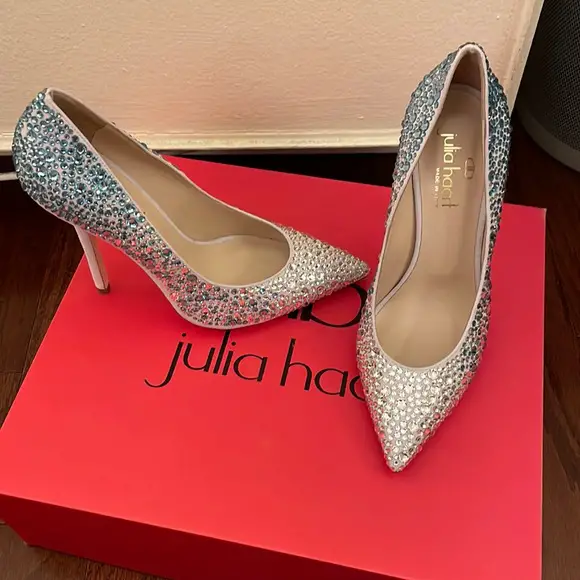 8. Strappy Heeled Sandals
Strappy sandals are ever stylish footwear you can use to complete your outfits. The sandals have tiny straps held in the middle with a leather piece extending to the buckle for support. It is structured well, So you get to add a balanced iteration from Julia Haart for your style needs.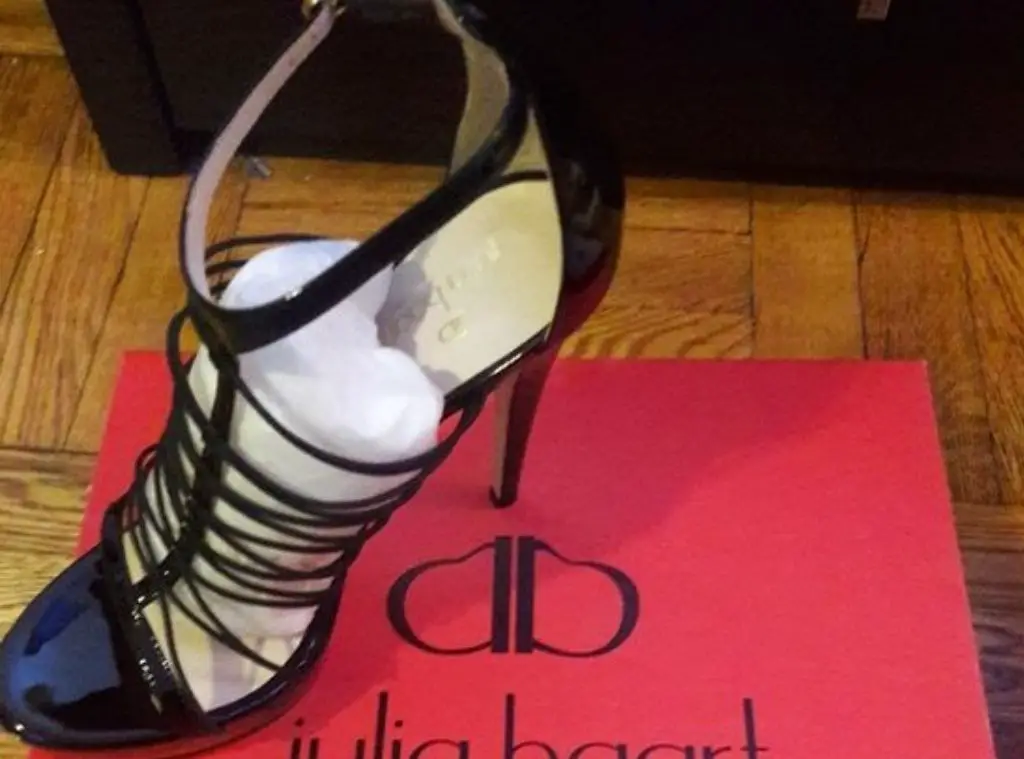 9. Platform Slingback Shoes
If you like peak-toe details on your shoes, then these platform sandals will appeal to you. It comes made with a python skin print leather, with a slingback supporting the heels. This shoe will pair with your jeans and t-shirt outfits to dresses.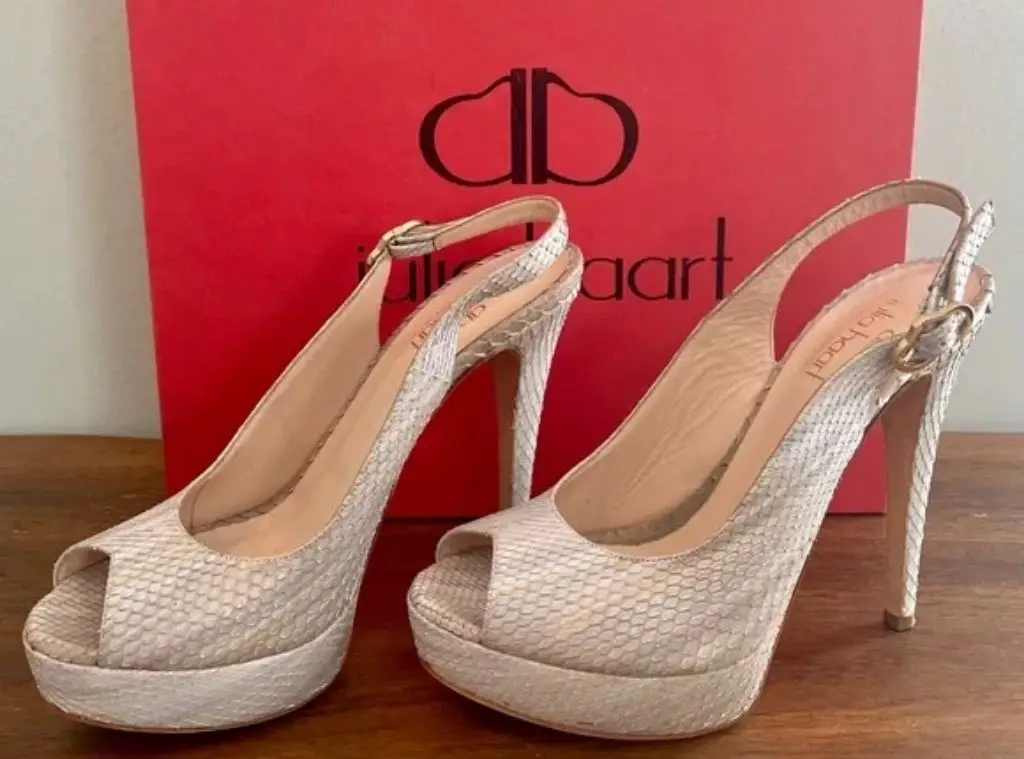 10. Bizarros Tall Boots
Your boot collection needs a pair of these bizarros from Julia Haart. Asides from its hardware and brown details distributed around the boots, the soles are artistic. The heels of the shoes are made with a geometric-shaped metal to balance the chunky front soles for comfort. This is one boot for all your Fall to winter outings.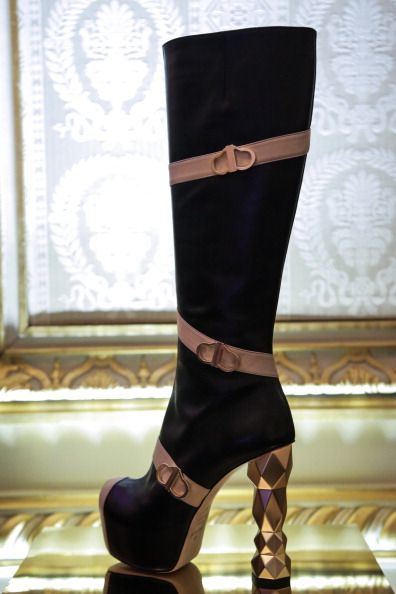 Where to buy Julia Haart's Shoes
Following the countless times, fans of the unorthodox life show and her socials have commented on Julia's shoes. We tracked down some places you can get your hands on the bold shoes as seen on Julia Haart.
The shoe line she created with La Perla is available for purchase on retail websites such as Amazon, Poshmark, and Farfetch. They also carry different designs of Julia Haart branded shoes. Scroll through their website and grab the heeled beauties you want. If you have finished shopping for shoes, you can always check out e1972 for some of the clothes worn on the TV show — e1972 is a luxe fashion brand and a subsidiary of Elite World.


NB: All images of shoes are courtesy of Julia Haart shoe line
You may also like to read:
–10 Stylish And Comfortable Waterproof Boots That'll Keep Your Feet Dry And Cozy All Through
–Top 10 Black Fashion Bloggers You Should Follow In 2022
–7 Best Jacquemus Bags, The Trendy Mini Bag We Are Here For