A white shirt is considered an essential piece of everyone's wardrobe. They present different ways to style them since they are crisp neutral shirts that blend with all colors. It's no secret that everyone owns at least one piece of this attire.
With the style takes we have seen in recent times, it has evolved to become more than business attire. Whether you choose to tuck them in, make little knots, or roll up the sleeves, the styling options are endless.
Still not sure how to wear your white shirts? This article contains 10 ways to style them.
1. Well put together
White shirts are one of the best outfit choices for work. Style them as an inner layer for your blazer jackets and dress pants. Wear some heels or dress shoes for a business look.
You can make the white shirt the focus by wearing just it and the trousers. Tuck them in and add a belt to accentuate your waistline and put together the whole outfit.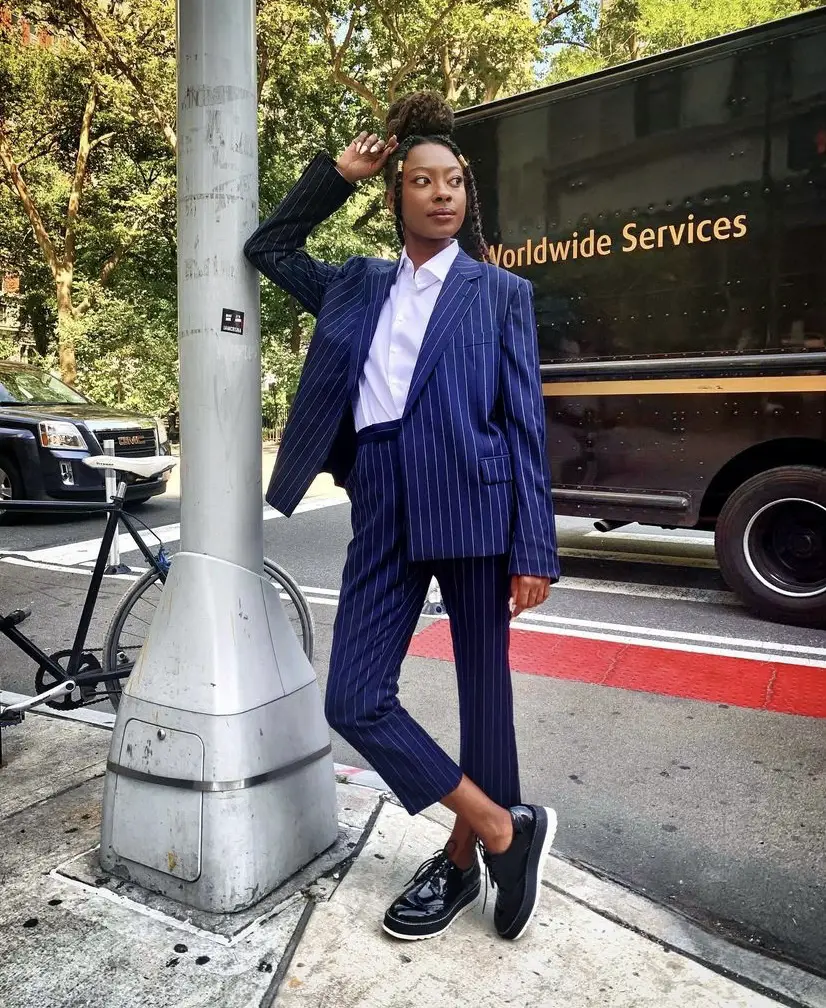 2. Layering pieces for dresses
Add some layers to your dresses with a white shirt as they can be a great choice for your thin-strapped and slip-on dresses.
This can be done in two ways: you wear the shirt first and then pull the dress over it so only the collars and sleeves peek out while the rest stays tucked in the dress.
The other way is to wear the shirt over the dress as outerwear, then you can tie or undo a few buttons to flatter your curves.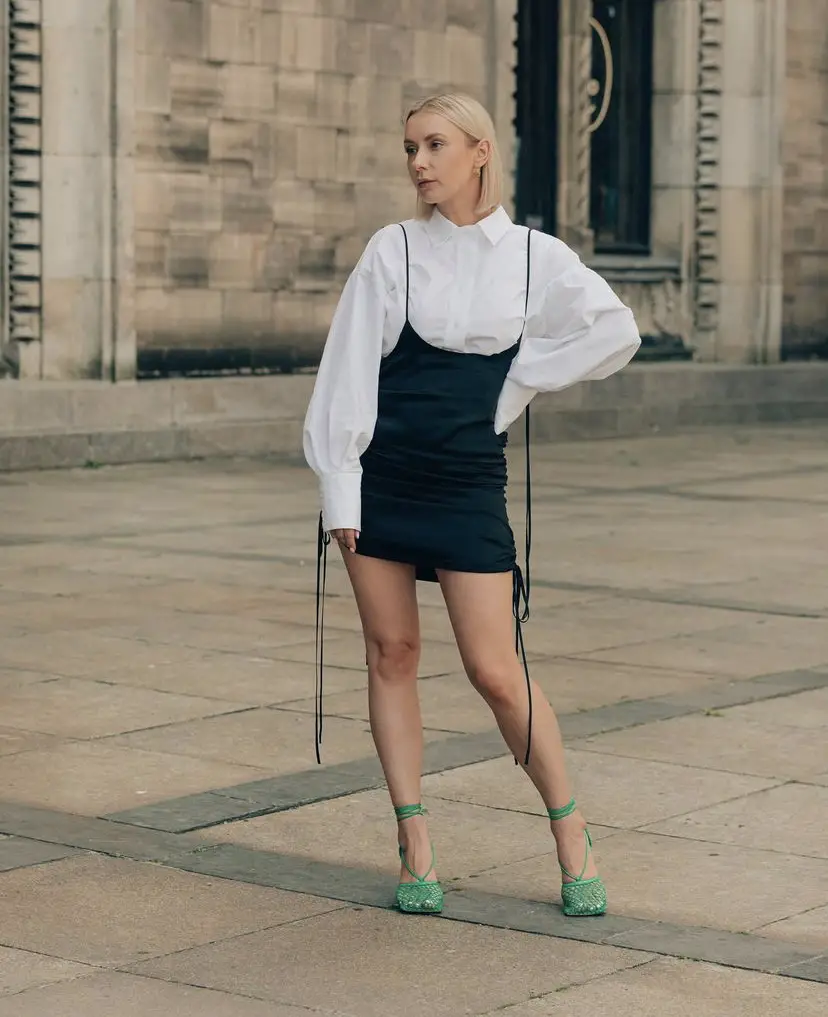 3. The shirt-skirt combo
Pair the white shirt with all the skirts you can find, from mini, midi, or maxi designs, of different colors and prints. A sophisticated take is the pleated skirt combo, with the white shirt tucked in or tied at the waist.
Add some jewelry and some strappy sandals, and you are good to go for all occasions.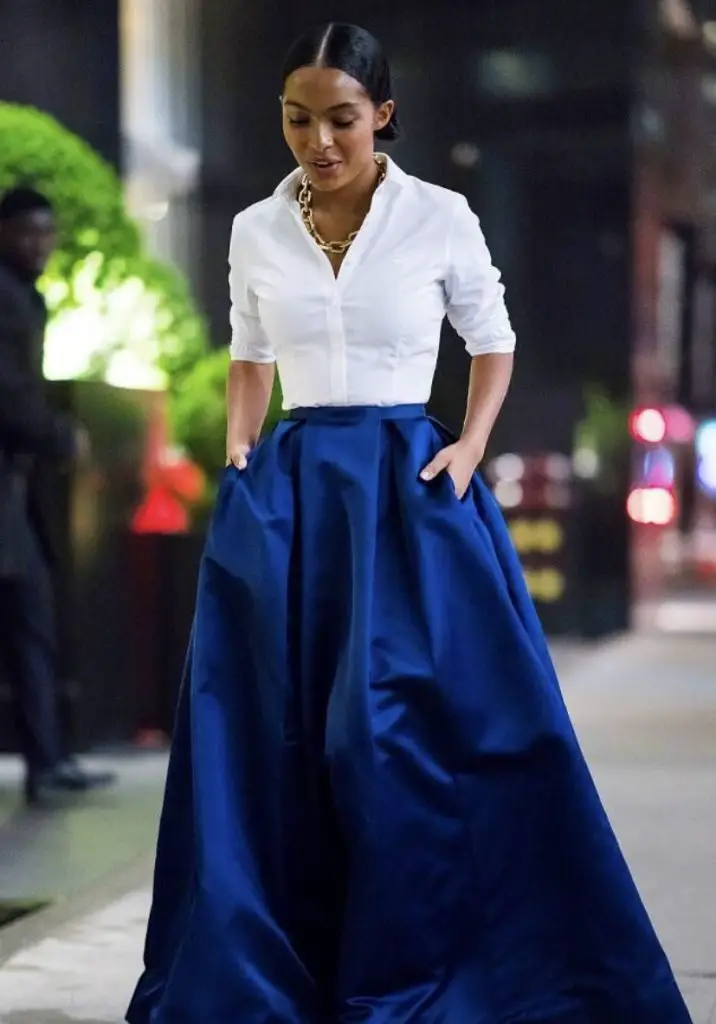 4. The denim feature
It is only right to pair these two as the denim and a white shirt are classic fashion pieces. Pair your white shirt with all your beloved denim trousers, skirts, and shorts.
For a chilled and laid-back look, find some with great denim designs and washes as they look great all the same. The choice of footwear should be a bright pop of color to complement the outfit.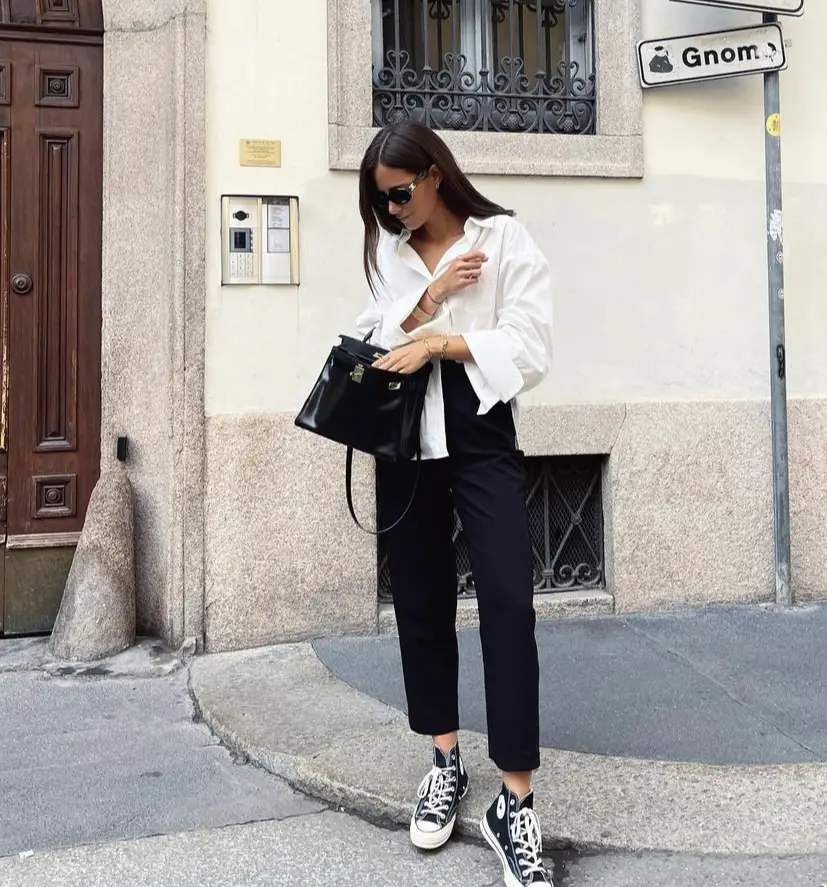 5. High rise wide leg trousers with a white shirt
Get on the wide-leg trouser trend, with a white shirt feature. Wear fitted shirts and tuck them in to balance out the trousers. Your choice of accessories and shoes will take them from business casual to brunch-ready. There are many wear rotations in this outfit's future.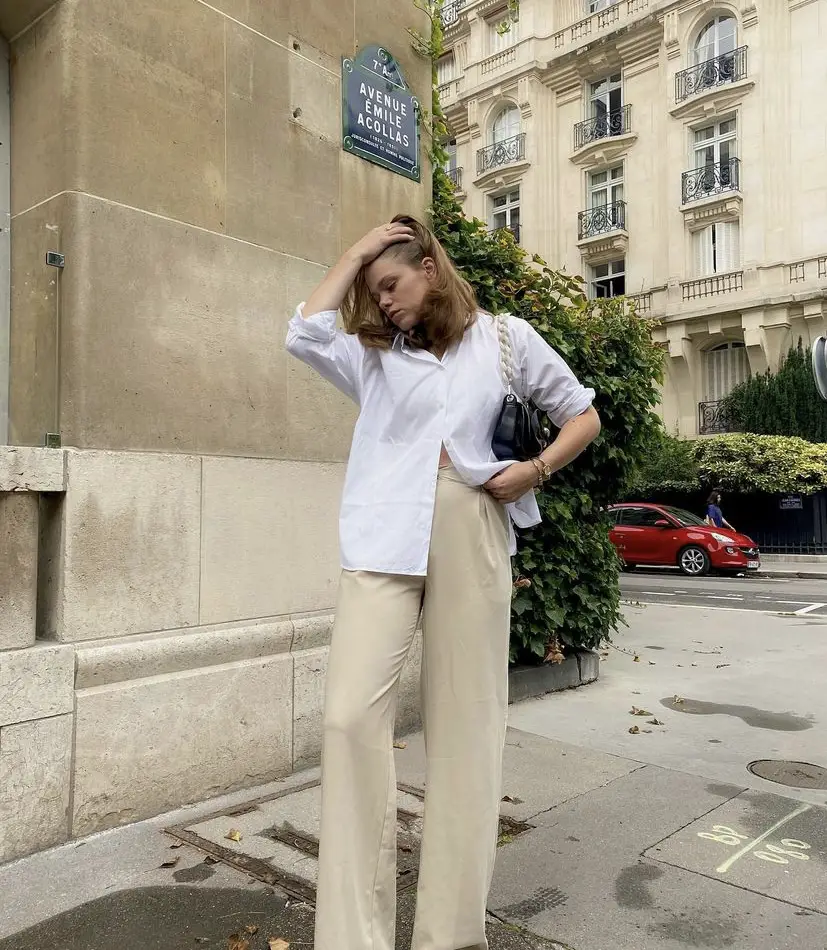 6. White shirts x corsets
Modern ways of dressing have seen the corset or bustier worn over an oversized white shirt. They are really popular these days with the unexpected element it adds to the entire outfit. Put on some matching pants along with some booties to finish off the look.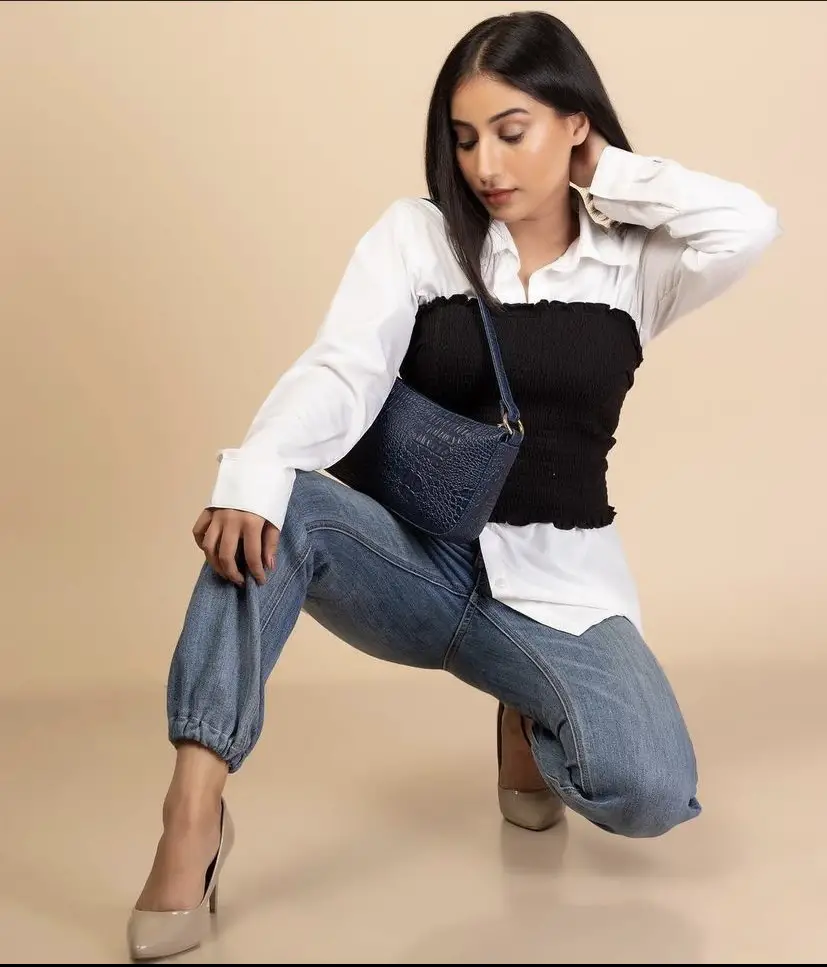 7. Leave it unbuttoned
White shirts make the best outerwear when they are unbuttoned. They can be your favorite light throw-on with some tees and jeans. If you're going for a beach look, they pair well with swimsuits and bralettes.
You can also achieve a dressy and laid-back look with a white shirt; wear a form-fitting top and some loose dress pants. Your choice of footwear will take this outfit from a casual day look to a chill evening outfit.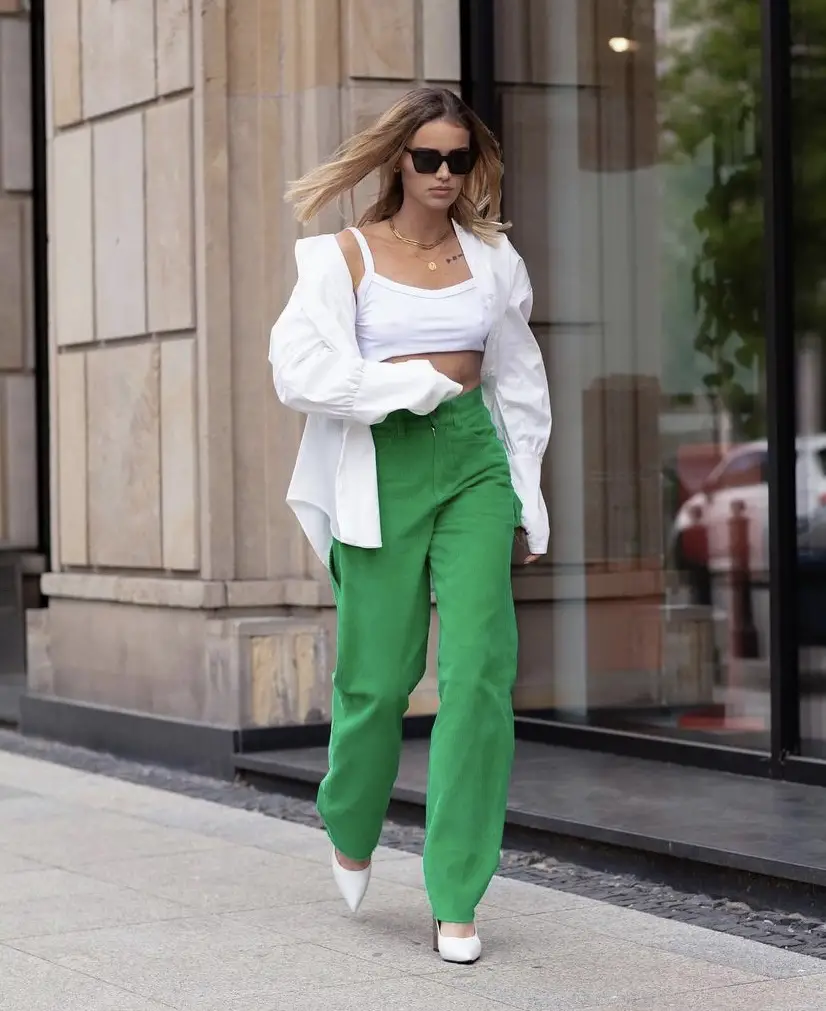 8. Add some edge
Play around with the shirt and leave the top buttons open then pull down the shirt so you have an open neckline. Wear with leather pants and chunky boots for the classic rock chick outfit.
You can also dress up for dates by wearing them with some straight-leg pants. For shoes, wear heels and throw on some statement jewelry to cover up your exposed neck.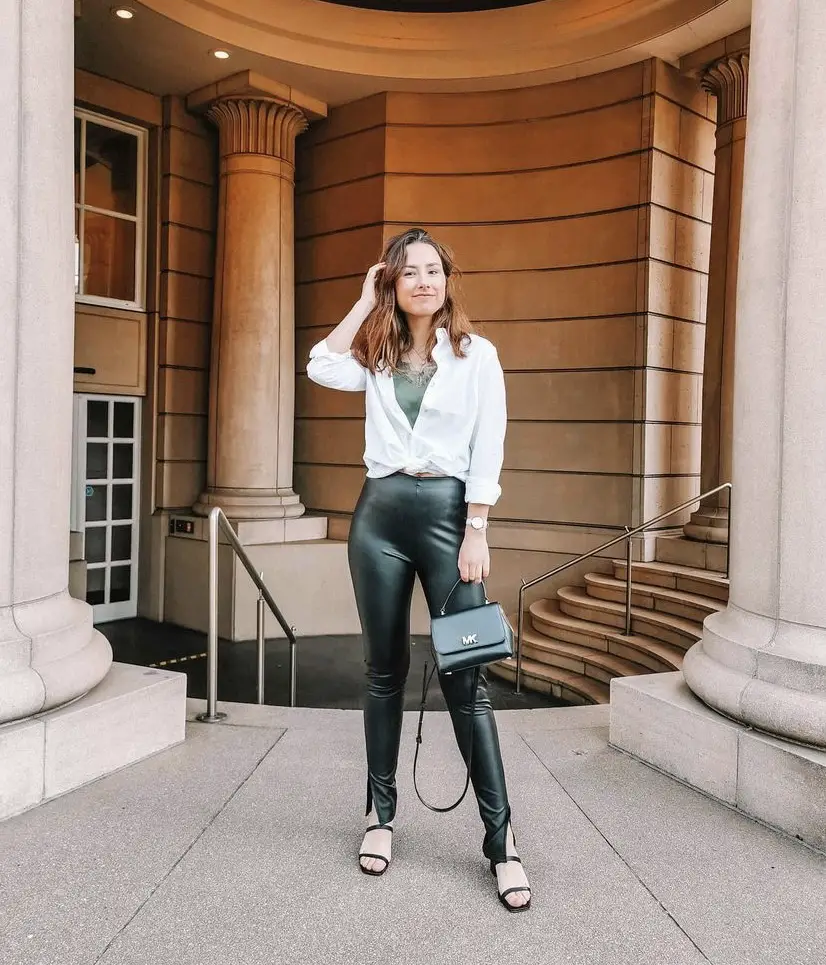 9. The oversized whites
The street name boyfriend shirts are an oversized variant that is cute. The key to a great oversized look is to wear them with tight trousers or shorts like leggings, biker shorts, or skinny jeans. Use a belt to add fun elements to the outfit.
You can wear it as a mini dress and throw on a jacket for extra layering. Wear with some high boots and accessories for a quick, sexual, and stylish look.
10. White monochrome
When in doubt, you can rely on a white shirt and white trousers to match. Just reach for any white trousers from your closet—jeans, dress pants, and all. Accessorize with a brightly colored bag and shoes or keep it neutral with the basic black or brown.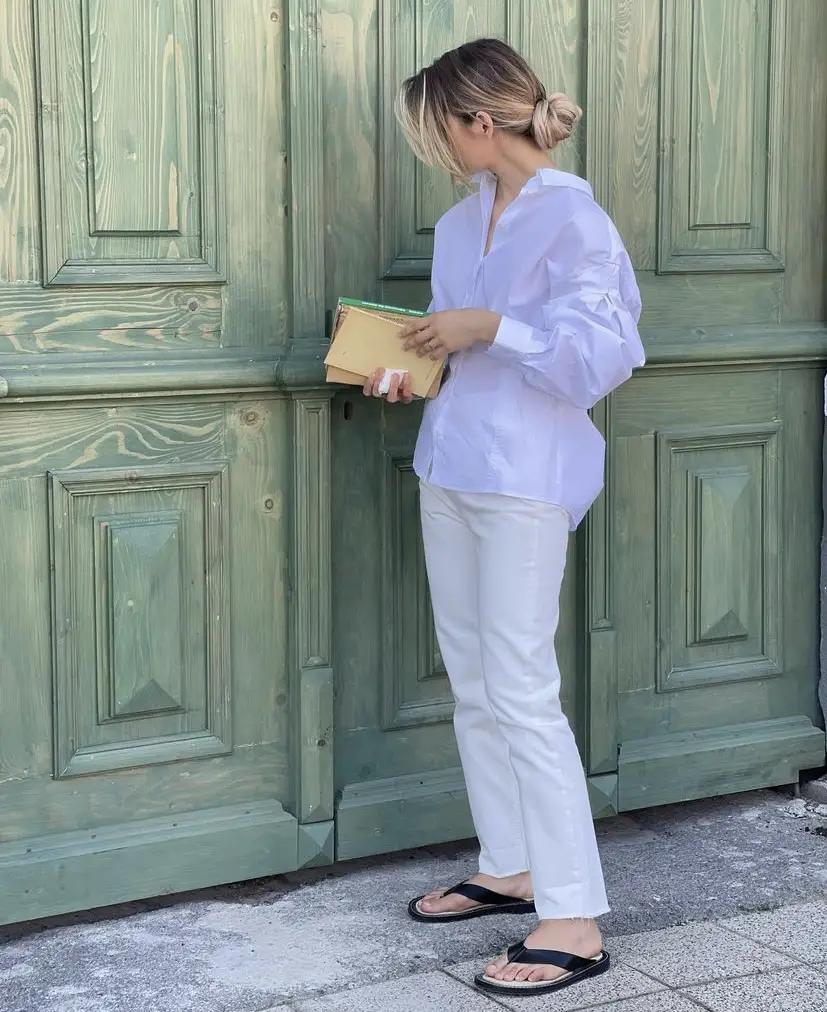 A plain white shirt can be all you need to elevate most outfits. They are a style staple that leaves you looking fresh. Whether they are oversized or form-fitting, the myriad of styling options ensures you will be reaching for them always. Experiment with the styling inspo in this article.
Invest in some new white additions, add your personal touch, get creative, and switch them up in unique ways, as you can hardly ever go wrong with them.