The comfort that oversized t shirts provide is unmatched, so it will be worth it to update your t-shirt collection with the best of them you can find. Once you do this, wearing them will be so addictive that it might turn into your new style staple as you'll be reaching for one all the time.
Oversized t shirts present an easy way to dress as all your leggings, shorts, sweatpants, and trousers will find a new best friend. They are great for lounging, sleeping, and going out when styled appropriately. Whether you are all about fashion or just want some extra layers of clothing, there is an oversized t-shirt for you.
Let's get a little intentional when shopping for these beloved tees. Here are ways to shop for the best-oversized t-shirts with an occasion in mind.
How to shop for the best size
When you think of going for an oversized t-shirt, there is probably a fear that it will not flatter your figure. The general rule is to go one or two sizes higher than your normal size. What this means is that if you normally wear a size small (S), you should shop for medium (M) or large (L).
It will be the same way for someone that wears a size medium and so on. This way, the t shirt will not appear too big and will look amazing on you.
Lounge oversized t-shirts
If you do not need to go out and will be lounging all day, you should choose oversized t-shirts made with cotton, rayon, or viscose. The t shirt should feel like pyjamas in that it should be thin, free-flowing, with a simple neckline, and the shirt should also have a good stretch as a bonus.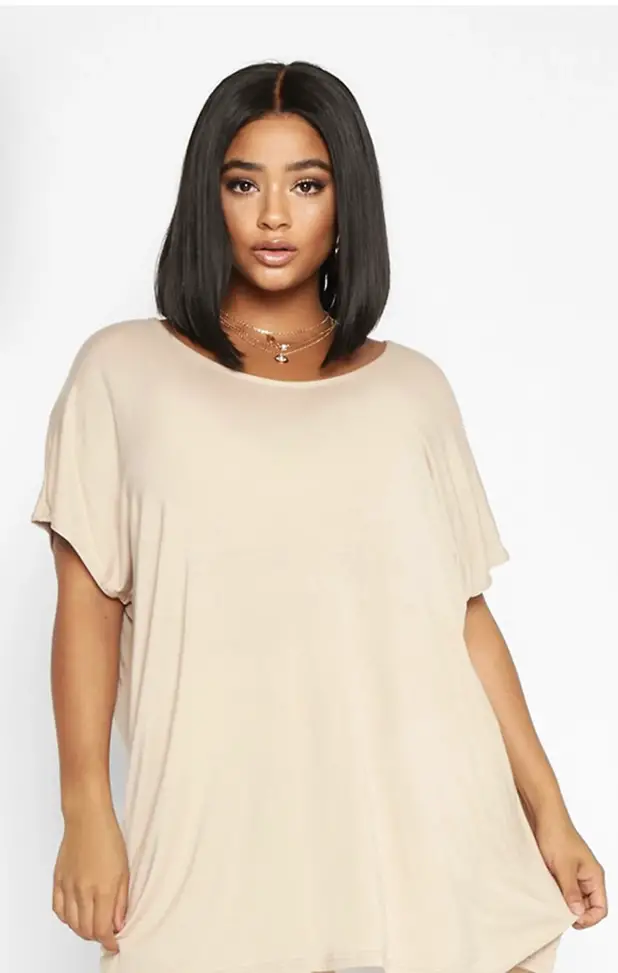 These types of t shirts do not need pockets or extra designs, but if you find a good fabric with such features it is also nice. If that's too simple for you, try some with drapes, rolled-up, or designed sleeves. A soft and comfortable fabric should be the focus when making a choice. Try this one.
Bold new look
The new bold prints on oversized t shirts are something to check out as all the colors, vintage feel, and graphic art make them more exciting. Shop for those made with colors that will go with most bottoms in your wardrobe.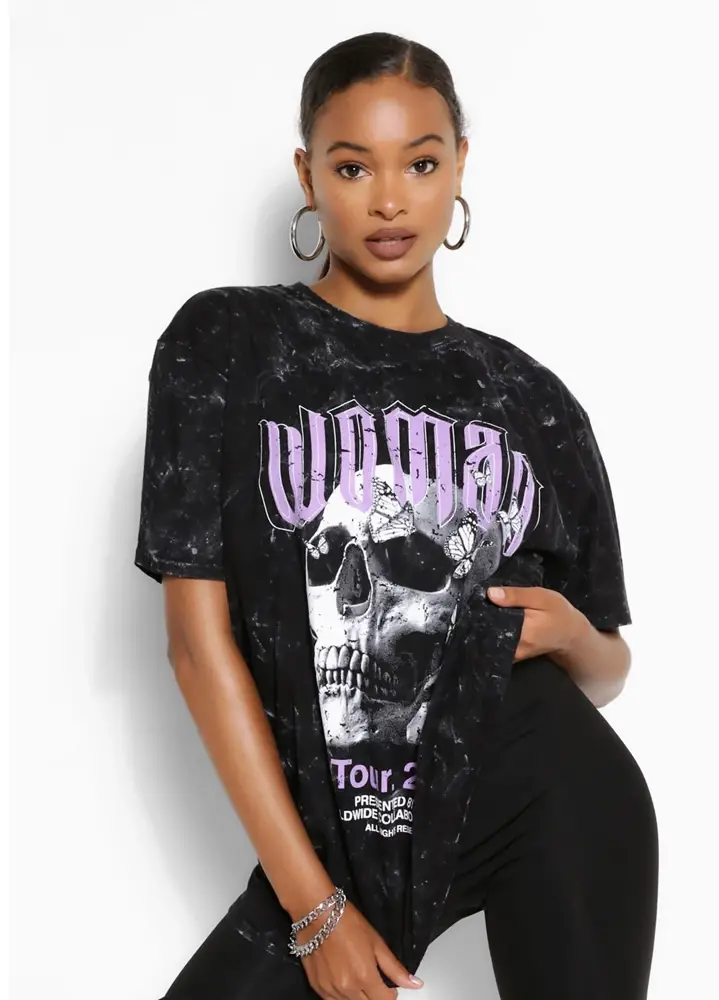 Style any way you want as they will be a great addition to your everyday look. Upgraded with some accessories, it can be a statement piece for a casual event.
Brunch certified
Going for a chill event and you don't want to appear too dressy? Oversized t shirts can be what you need to achieve a cool and classy look.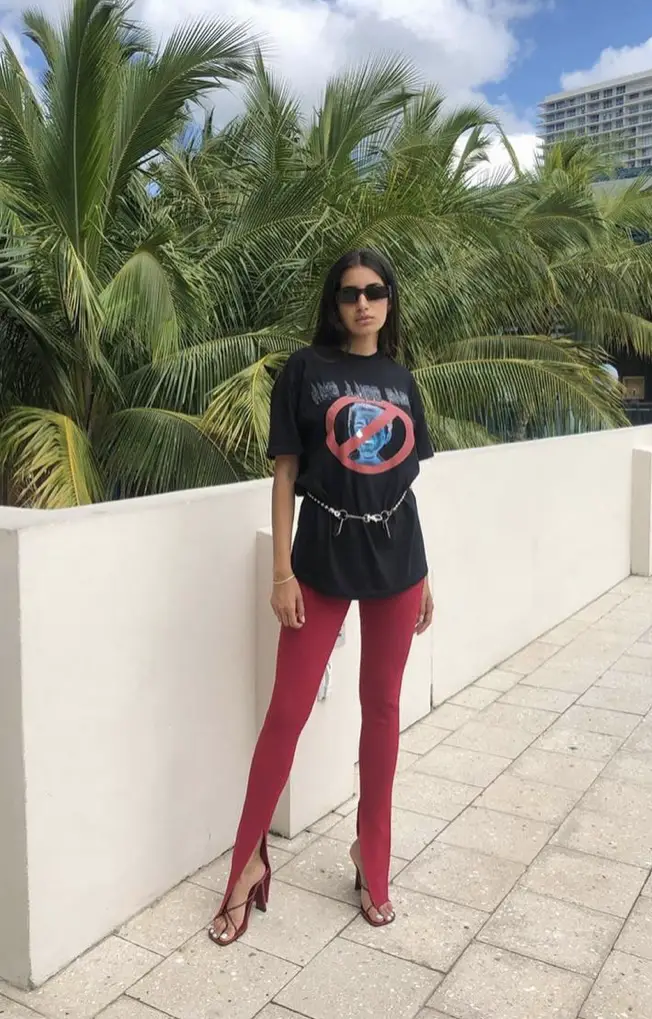 Shop for a t shirt with some more design details, throw on a matching jacket, leggings, or hose if you like. Finish the outfit off with some accessories and a good pair of shoes and your laid back yet polished look is done.
Easy party girl
Get ready for a party and pull off a fun and cozy look suitable for both day and night. Oversized cropped t shirts are the top choice and you mustn't hold back on the t-shirt colors.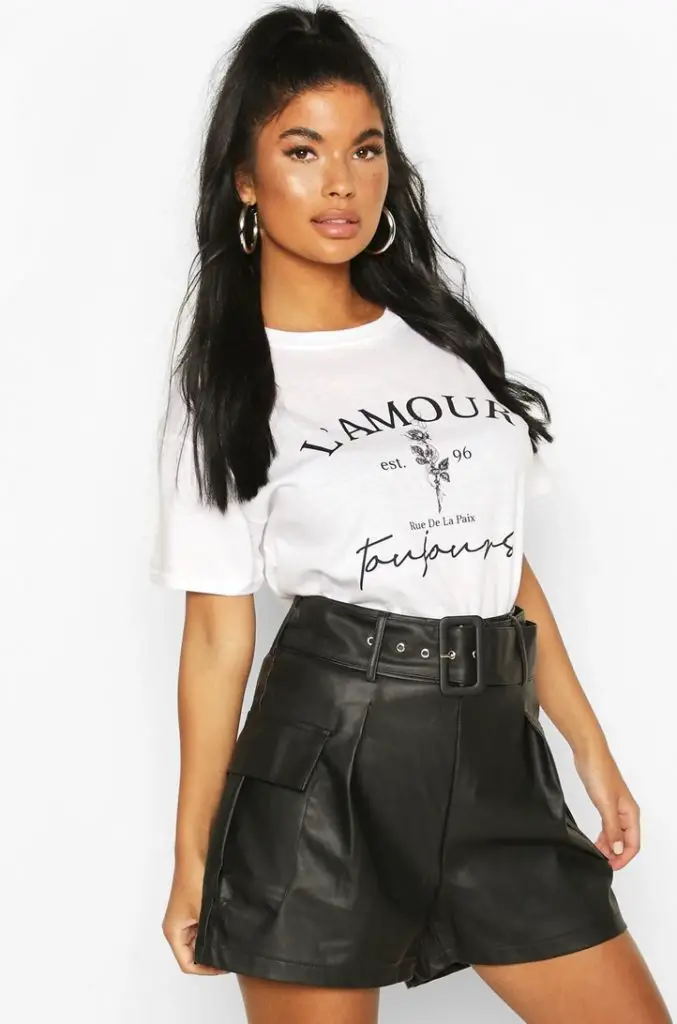 Another great choice is cut-out or distressed vintage t-shirts. Pair them with some shorts, sequined skirts, faux leather pants if you dare.
Oversized yet dressy
From the assortment of oversized t-shirts, there are many which can give a dress vibe. Look for an upgraded version that features designs like a ruffled hem or detailed sleeves which can be the right choice for work and events.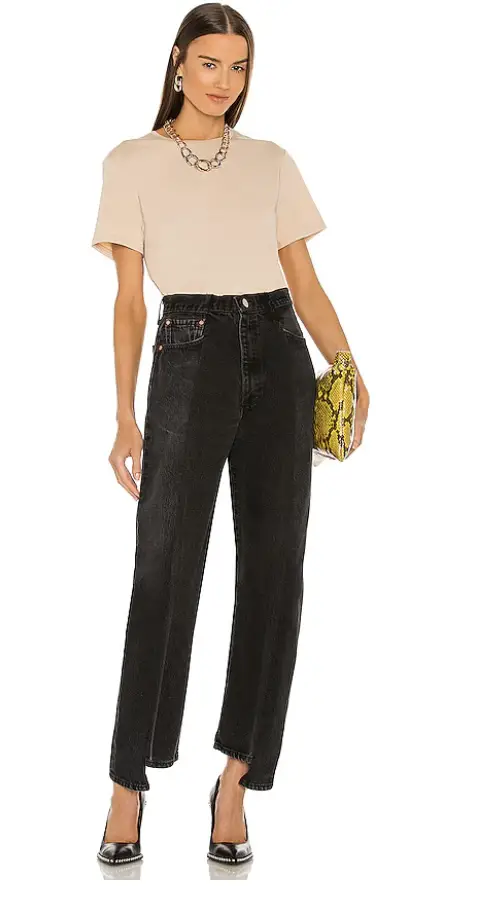 You can also go for long t-shirts that look like a mini dress, these can have a wide neck that can double as off-the-shoulder style. Accessorize with a belt, jewelry, and some heels and you'll be dressy yet comfortable.
Monochrome look
Oversized tees are an easy way to get your monochrome aesthetic on. It presents a cute and versatile way to dress. A great choice for lounging in is with oversized sweatpants. Pair with some dress trousers for outings.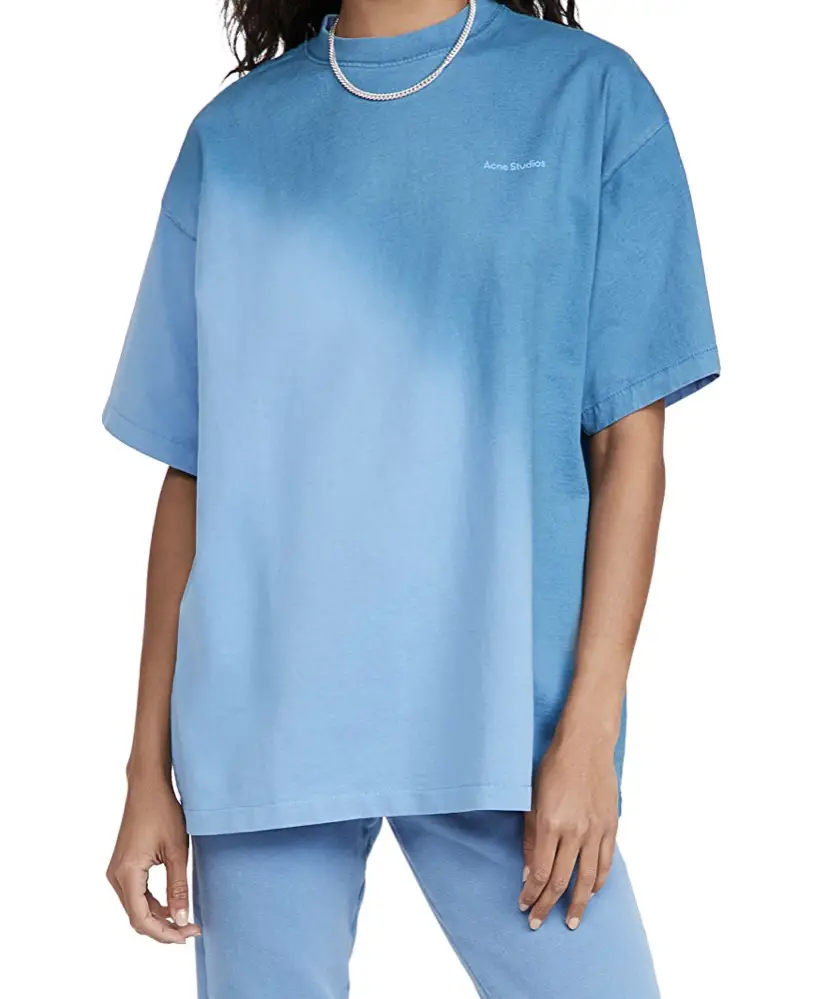 Whether you're going out for leisure or errands, you can dress up with matching colors of cargo or linen shorts of the same color. It is an effortless way to achieve the fashionable two-piece and monochrome trendy look. Shop it here.
Oversized Workout clothes
Gym sessions can also get a dose of oversized goodness with some comfy crops, slits, and wide neck tees. Shop for t-shirts made with light fabric that is soft enough to absorb moisture and still sexy to show off your sports bra.
Wear them with biker shorts, yoga pants, or joggers and you'll be working out in a fashionable athleisure piece.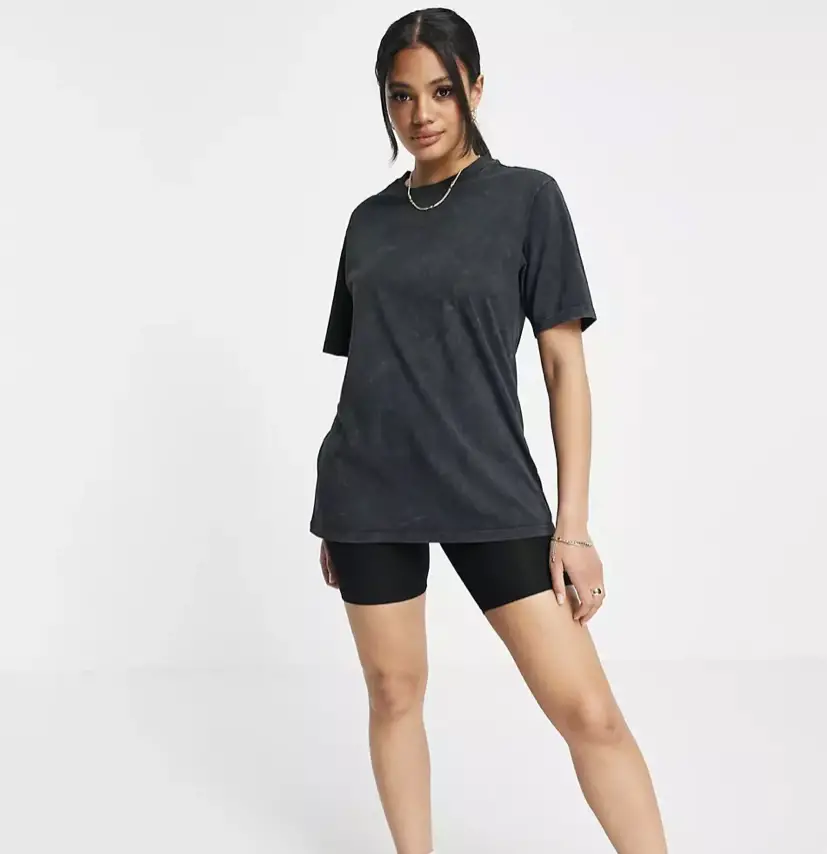 Conclusion
Oversized t shirts are a comfy and trendy clothes choice. That can be styled in versatile ways and elevated for just about any occasion. When worn the right way, an interesting fashion statement can be made through tees.
With all the room and fabric to knot, twist, tuck, and style, baggy shirts are the way.