Footwears are a completing piece to an outfit, and the fabulous shoes we are sizing up today are the Platform Uggs. Taking a cue from Hailey Bieber, who always fancies wearing designers and luxury brands, to stepping out with two types of designs from UGG piqued our interest.
Hailey was first seen with the UGG Fluff Yeah Sandals, and even though it was already famous, the comfy plush sandals only became a must-have. Then, when she was spotted wearing the Ugg Neumel Platform Booties, everyone got the message that Uggs were the shoes for 2022.
If Hailey didn't convince you, then the herd of celebs digging the Uggs trend will. From Kendall Jenner to Gigi Hadid and even Rihanna. On the other hand, TikTok is blowing up with the platform slippers trend, with the Ugg Tazz leading the bunch. There is not a single person who doesn't love the ugg shoes; we cant argue the softness; it's just everything a girl could ask for. Here is a list of the best Platform Uggs and the other UGG footwear that your faves are rocking.
Related article: Teddy Coat | Womens Black, Brown And Pink Teddy Bear Coats.
1. UGG Tazz Suede Platform Slippers
It's hardly any surprise these platform Uggs are trending because they look cute without even trying. The mule ditched the fleece trimming and went for embroidering details of vibrant colored threads. This detail pops and holds the promise of elevating your everyday outfits. You can also take a style inspiration, Gigi, in a grey button-down shirt and jeans outfit, with a sleeveless teddy jacket and dark shades and Tazz platform Uggs to finish.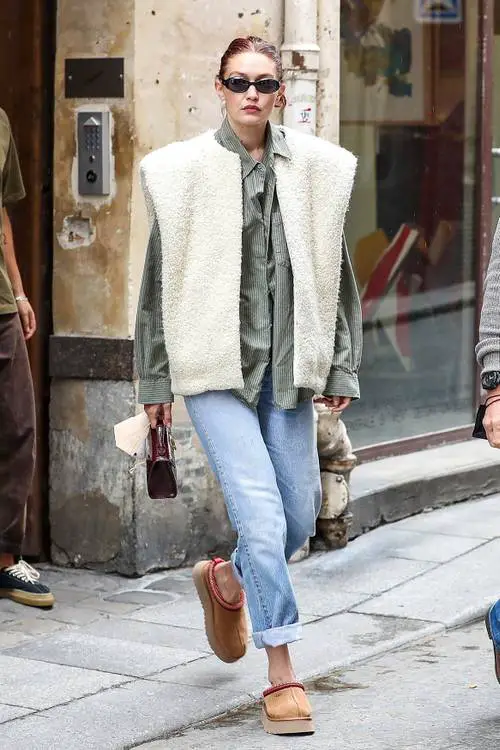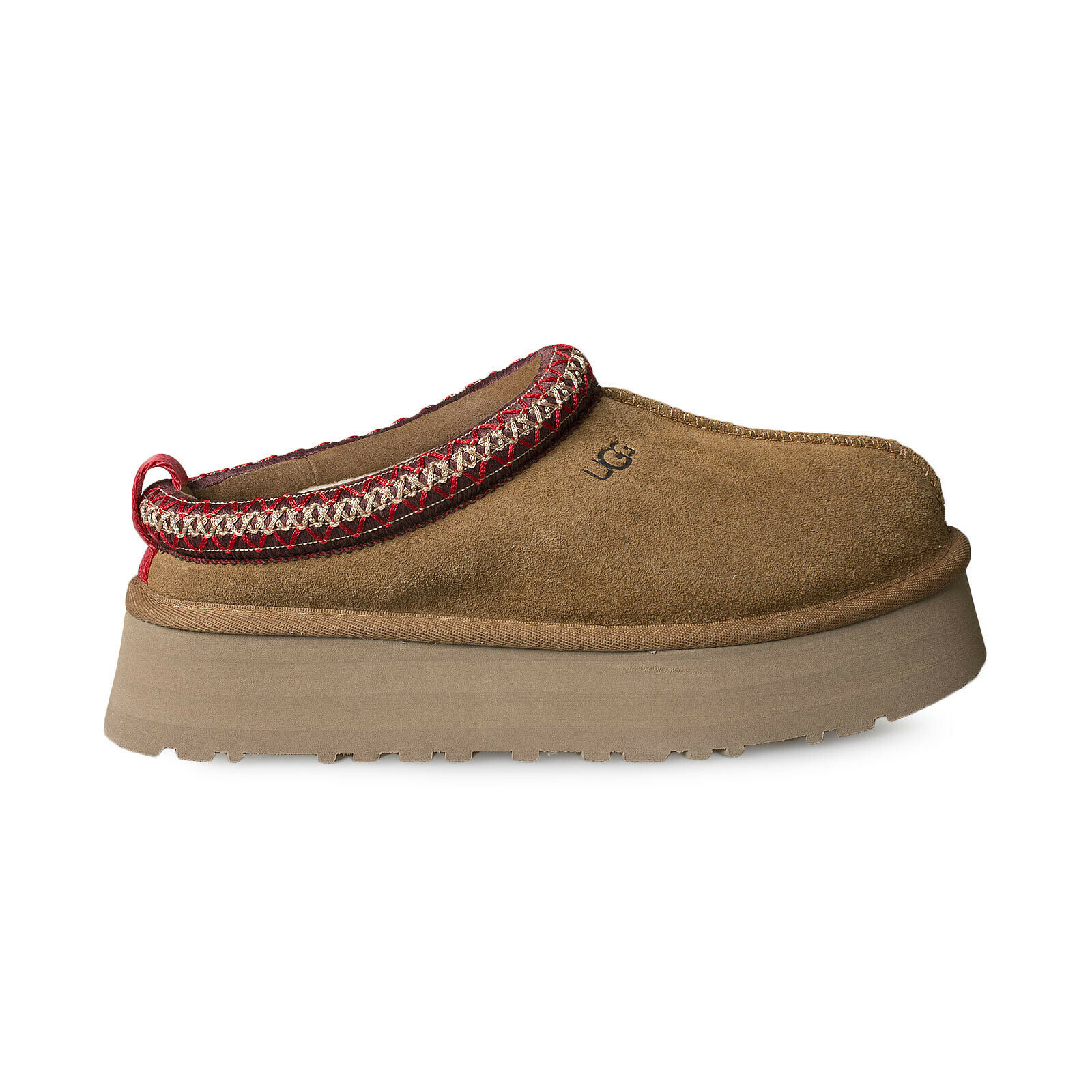 This is not the only time Gigi was spotted with the platform shoes; unspoken style chemistry is going on with the two. Maybe it is why everyone is trying to snag one for themselves, which makes them always sold out, so if you manage to find one, add it to the cart or join the crowd in the pre-order line without hesitating.
2. The UGG Classic Mini Boot II
Classic mini in our books is a comfy example of a mid-calf boot, with its soft shearling lining you can wear all day. Most significantly, if you have a lot of walking around planned. Gigi Hadid is the model we take style tips from in her all-black outfit. She makes the monochrome look very chic with a black puffer jacket thrown over a black leggings outfit and a black ugg classic mini boots to finish.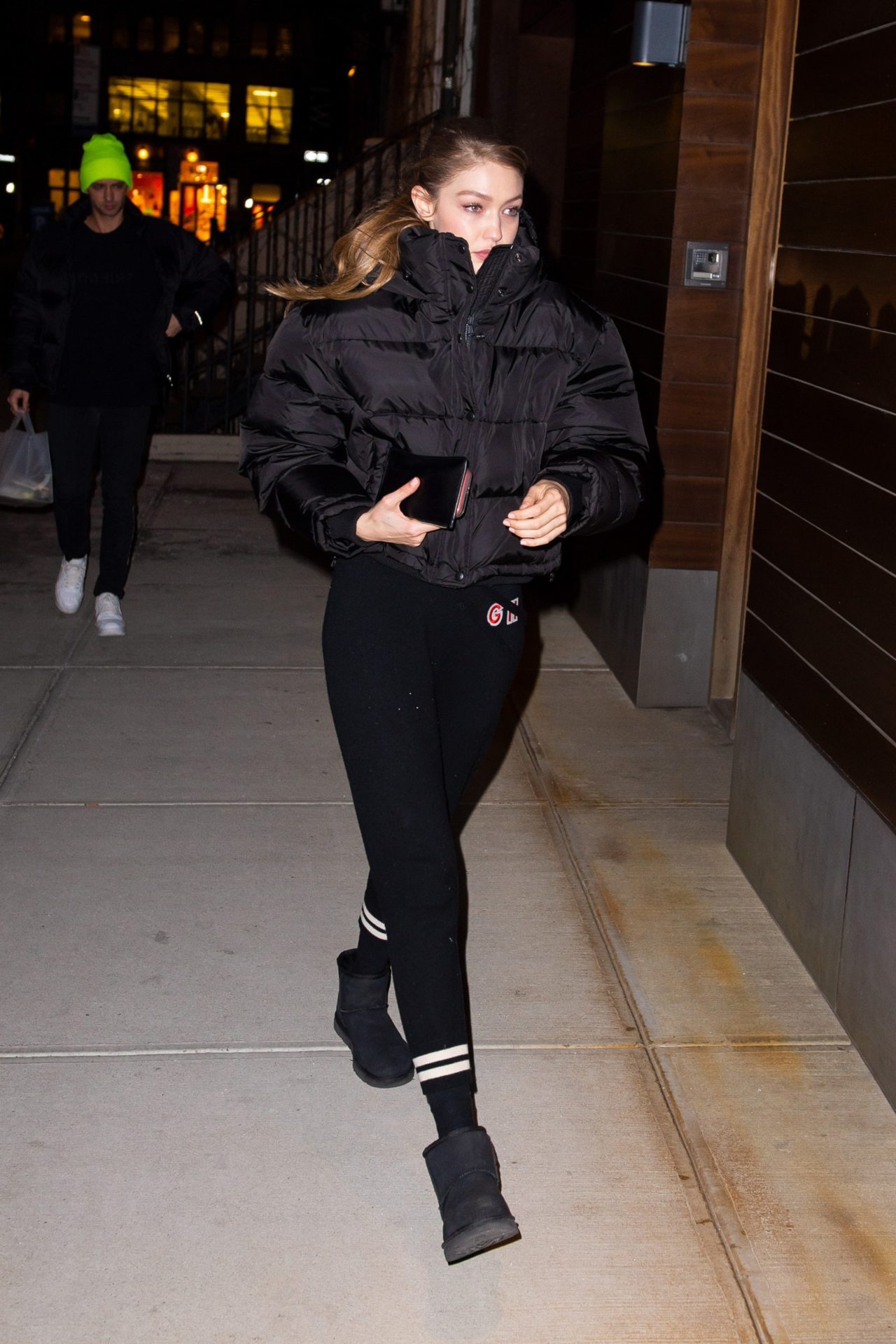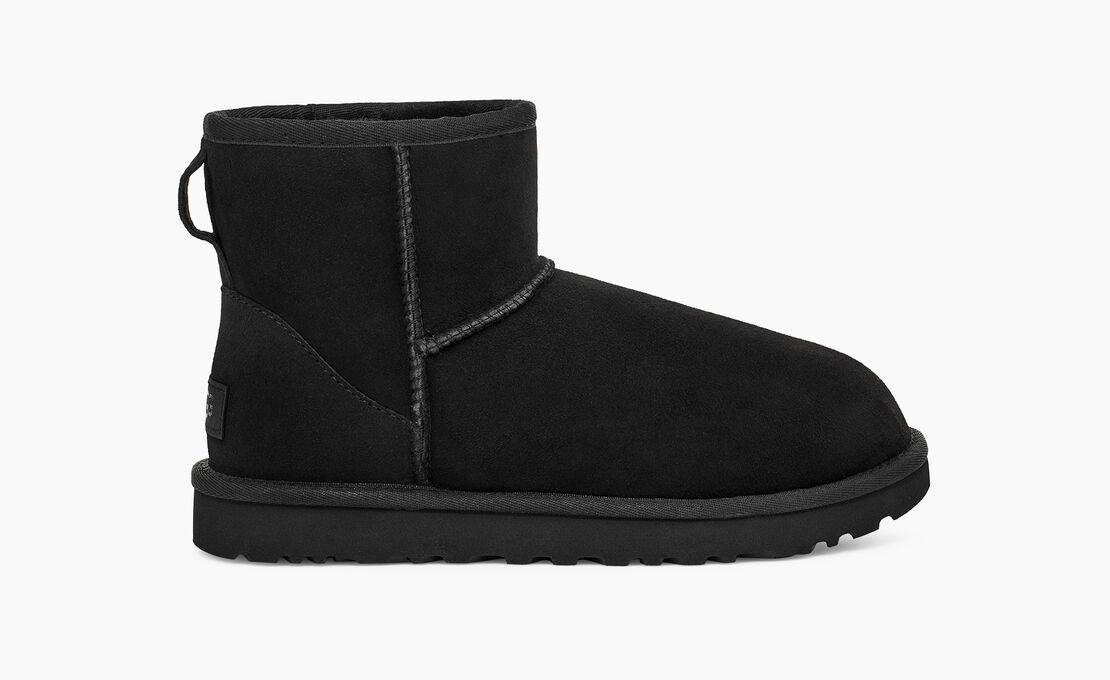 3. Ugg Disquette Slide-on Slipper
If you are searching for a comfy number with the extra height, then the disquette slipper is for you. The brand added more sole length to their classic shearling trimmed slipper to make these platform Uggs. It comes in different colors, with the pink hibiscus shade being a fun addition. So, slide in and out just as the name suggests with all your casual outfits.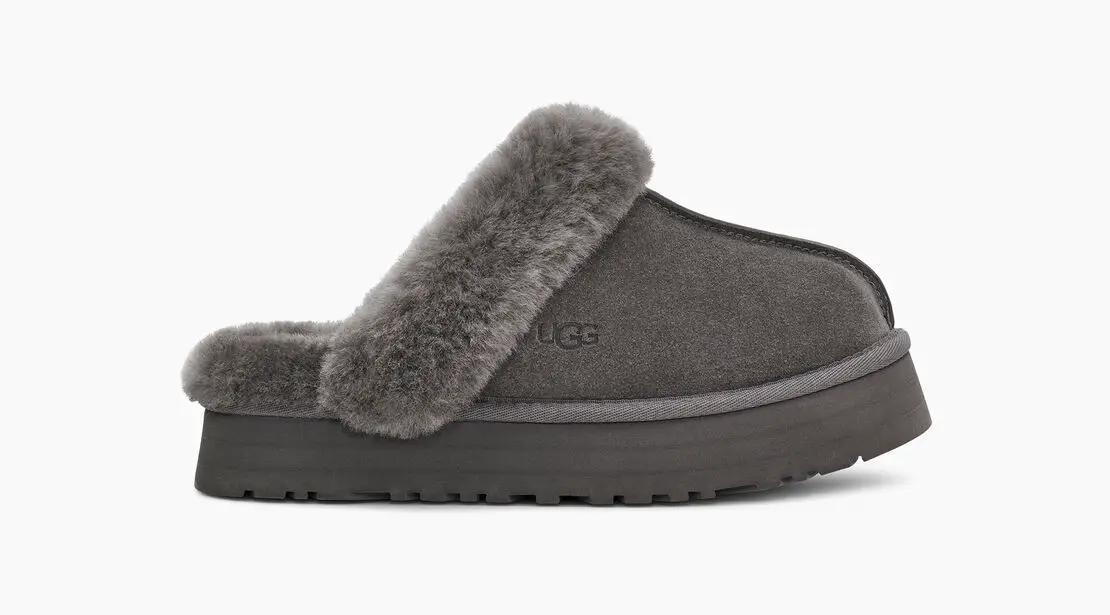 4. UGG Fluff Yeah Slide Sandal
Finding the balance between cozy and stylish is a struggle, but it becomes easy with the Fluff Yeah platform Uggs. They are one of the most popular ugg footwear because of their functionality. So, when Hailey Bieber stepped out in foggy gray fluff Sandals with white socks in the middle of Autumn, all doubts of it being an IT girls item left our minds. She styles hers in a black double-breasted fastened blazer jacket, with a bucket hat and small shoulder bag for accessories.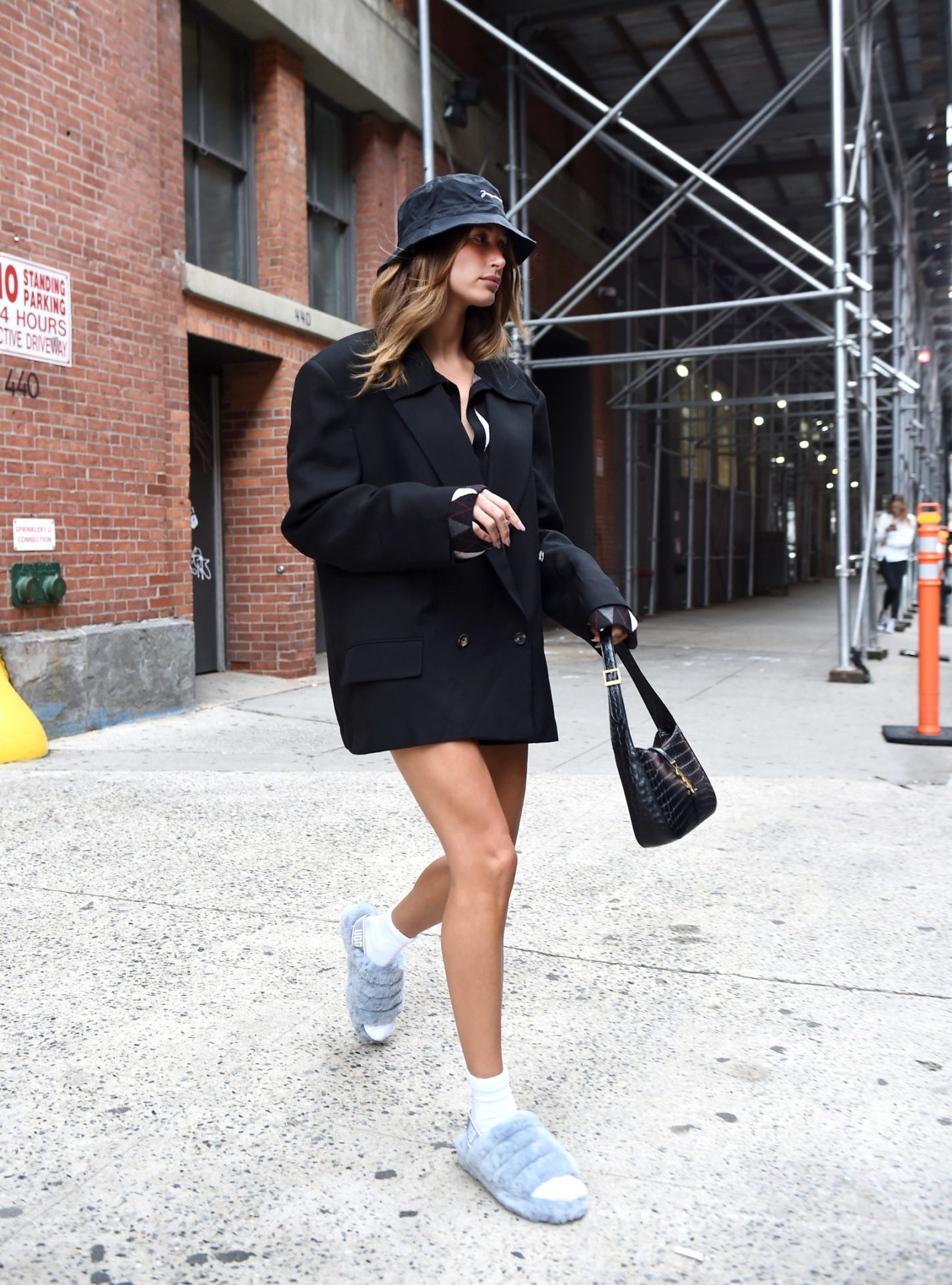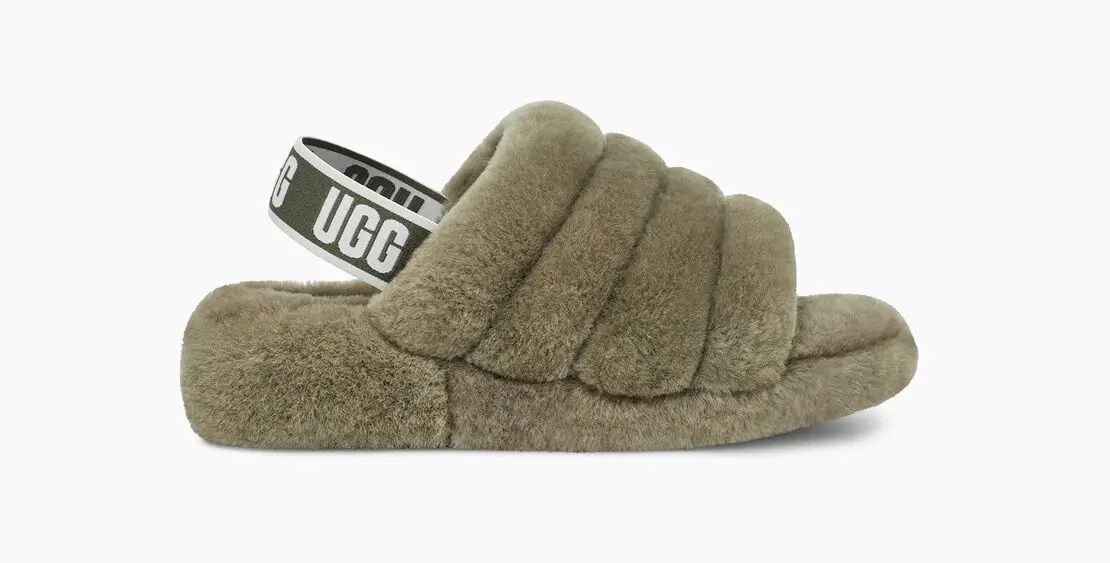 5. The UGG Classic Ultra Mini
When the Ultra version of the classic mini boots launched, they were a welcome addition. The shoes are lower than the classic, caressing the ankles for more styling options. Emily Ratajkowski wore her brown Uggs with a neon jumper and black shorts with a leather trench coat for extra warmth and style. You can achieve a chic look like Emily with a nice pair of jeans and a printed t-shirt for color to complement the shade of ultra-mini you wear.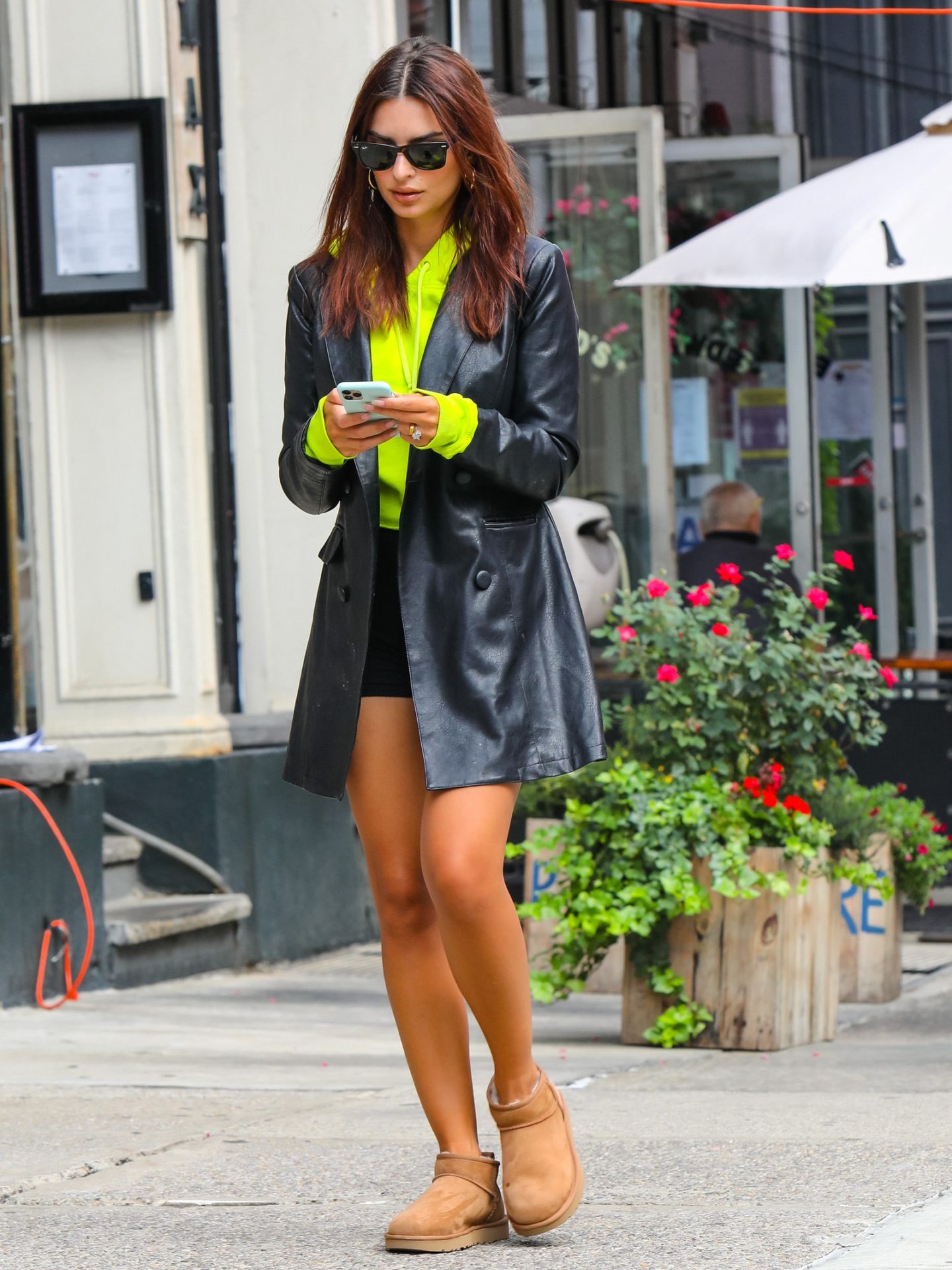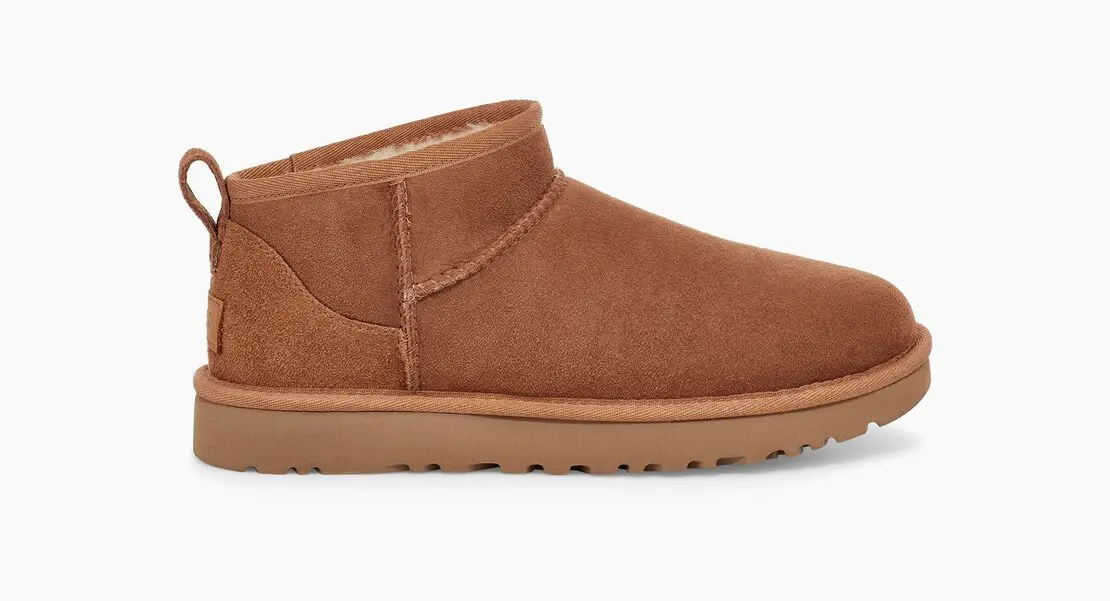 6. UGG Fluff Sugar Sandals
Uggs do not play when it comes to furry and plush footwear, so this iteration of a shaggy fluff sandal is no exception. This platform, ugg, does have an edgy vibe to pull off all the fabulous looks you have in mind. With the classic ugg printed slingback to keep them in place, these could be your comfort choice for your alternative ensembles. You can as well take a style tip from singer Lizzo in high-rise wide-leg jeans and ribbed cropped cami, with a vibrant yellow fluff sugar platform uggs. For added bling, her large orange clear shades were everything.
 

View this post on Instagram

 
7. The UGG Classic II
This short boot is the perfect shoe to transition from fall to winter, pairing it with all your sweat/ yoga pants. Rihanna took laid-back dressing up a notch, wearing the classic II platform Uggs, baggy sweatpants, and an oversized button-down denim jacket. Even though she was in transit, she still tried to accessorize with a simple necklace and square sunglasses. So, if you lay your hands on a pair of these boots in any of the colors available, let Rihanna be your muse for the oversize trend.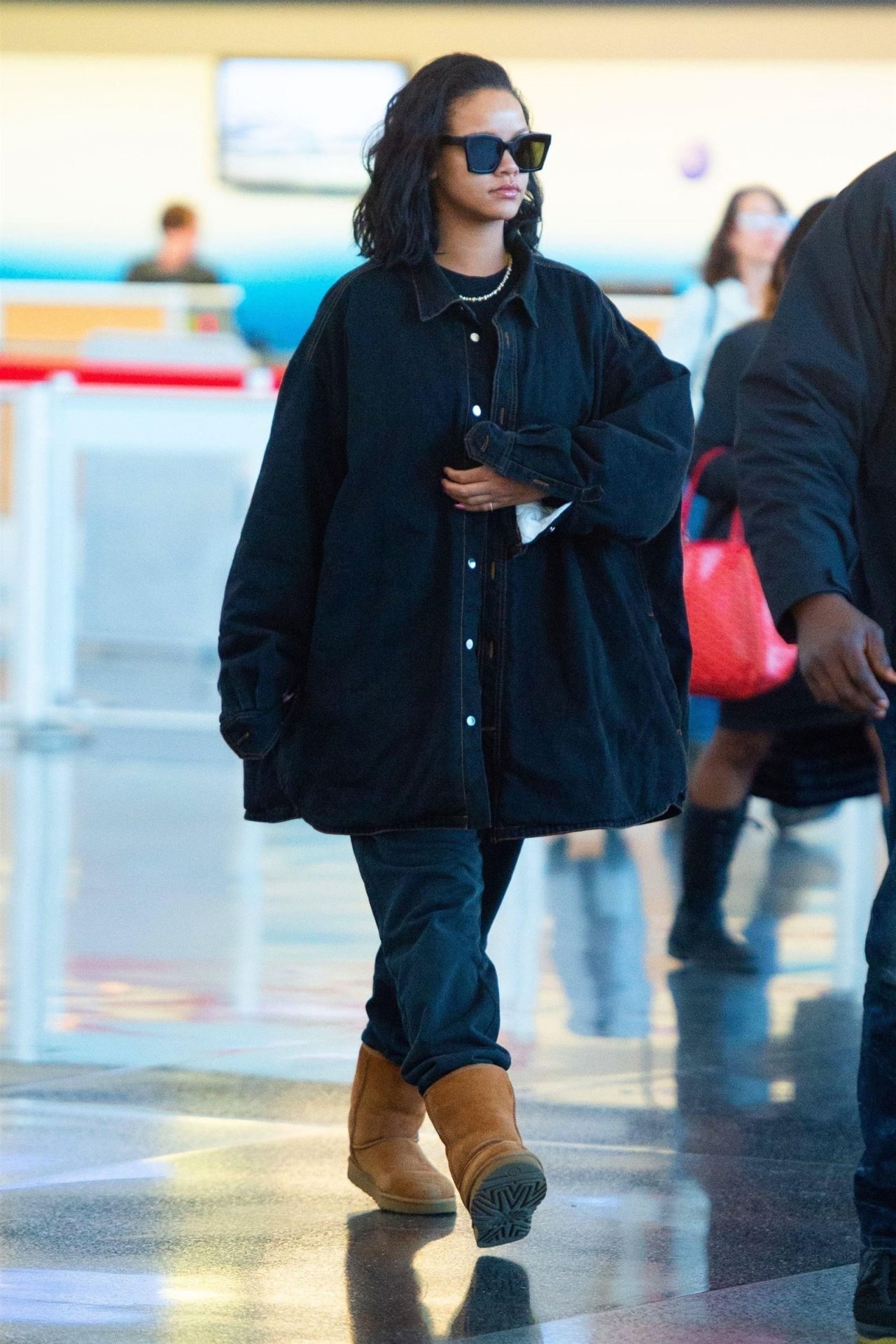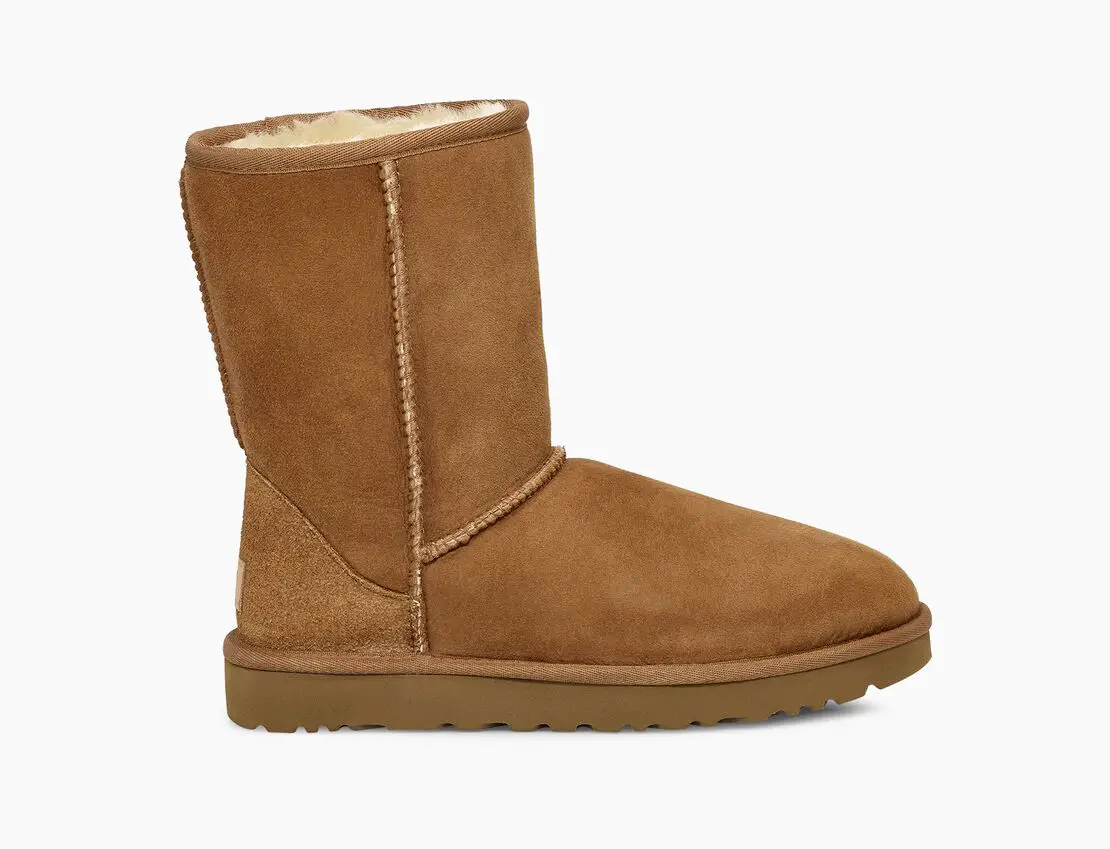 8. The UGG Oh Fluffita
The oh Fluffita sandals with a slight resemblance to the Ugg Funkette sandals are a shearling lover dream come through; we could imagine pairing it with a teddy coat outfit. You can style it as a monochromatic look, with the platform uggs elevating the outfit. Worthy of note, did you spot the Andra Day pairing the black Oh Fluffita slide with a silvery metallic gown for an Oscars after-party. This further proves that your platform uggs can work for any outfit, so long as you pair accordingly.
When the temps drop, you can still rock your fluffita sandals with thick socks to match. Then, pair the sandals with anything from a slip dress to a short denim look for a simple chic rotation for the warmer season.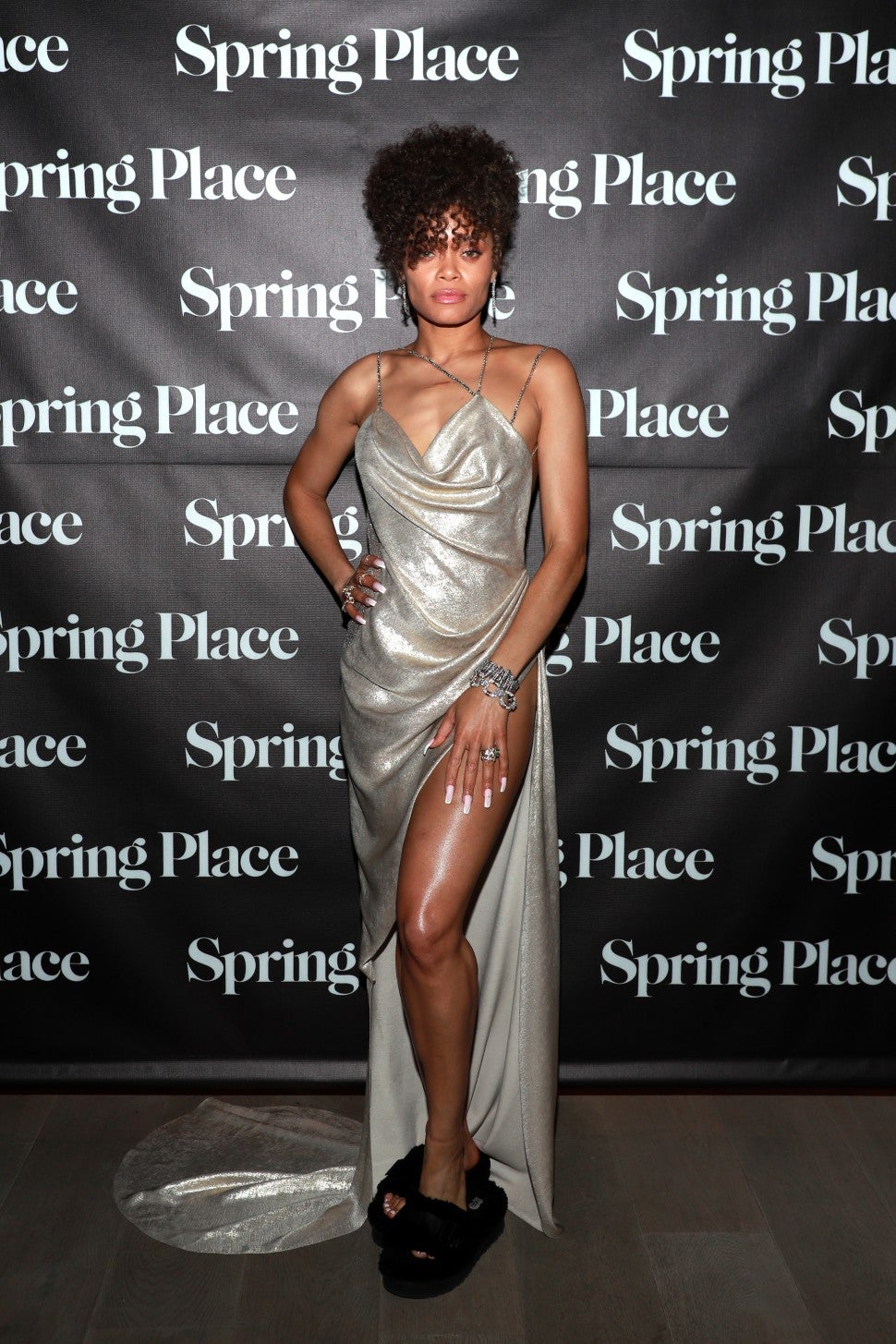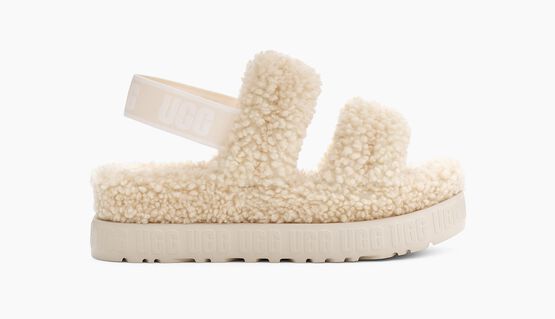 9. The Ugg Bailey Button II
A cloud was spotted moving close to the ground; no, wait, that was just Selena Gomez in a white sweat suit. We also did notice her bailey button uggs, which is another unique design in the brand's collection. The boots feature a button detail for fastening lock appeal, but the split in the shoes makes the design beautiful. The fleece lining popping out is also a nice touch to the boots as an added design detail.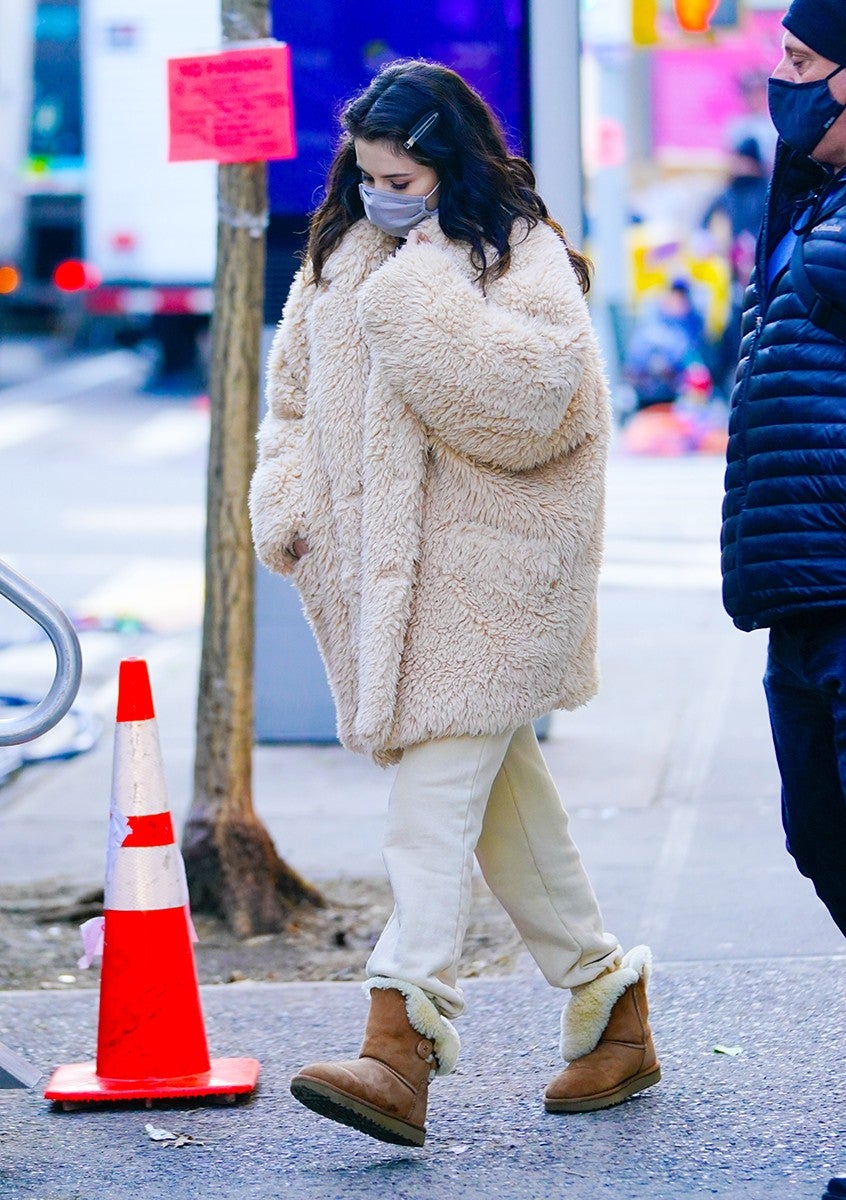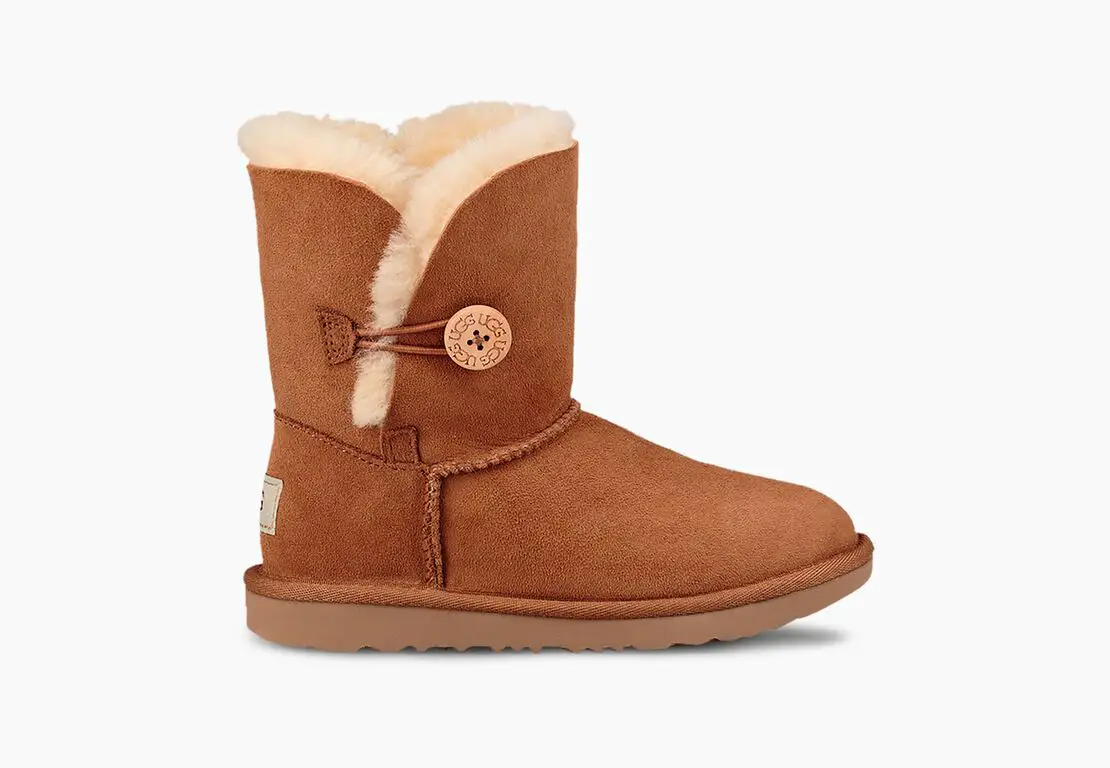 10. The UGG Fuzz Sugar Cross Slides
Welcome an updated spin on platform ugg slides with these cross designs. It is lined with shearling on the base and trims to give it a furry look. It comes in four fantastic colors, including a two-toned shade, but the one in hickory looks like a chocolate foot dream. You can use these slides to style a bright casual look for an outing with friends, as the mules are cute all themselves.
11. The Ugg Shearling Slipper
The classic ugg mules with shearling lining and trim were for sure one of the best lounging slippers in the heat of the lockdown. Jennifer Lopez reminded us how it was if you had forgotten with a long robe and the ugg shearling slippers. While they are favored a lounging slipper, the durable soles on them prove you can wear them on your casual errand run. So, if you are going to a store or doing a school run, a simple t-shirt and jeans outfit will look good with these ugg slippers.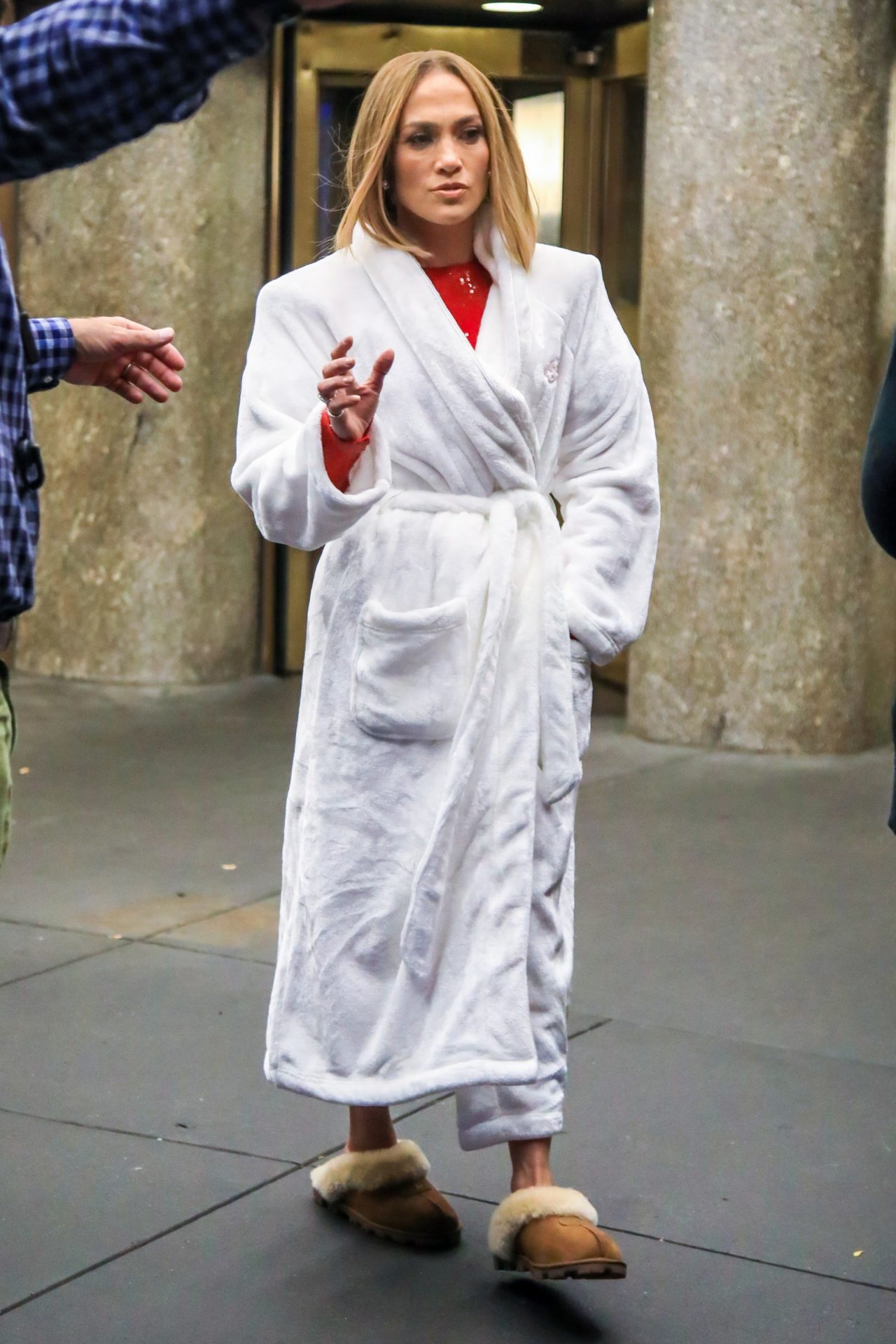 12. The UGG Oh Yeah sandals
Oh Yeah, the design is like a more open version of the Fluff Yeah platform Uggs, and they are equally cute. You can use the sandals to style most outfits, from dresses to matching sets and even a blazer jacket ensemble. You can also take a styling cue from the model Hailey in a black cropped top and straight-leg jeans with rolled cuffs and vibrant acid-yellow oh yeah sandals to elevate the look, which is summer approved look you can wear for any plans you have in mind.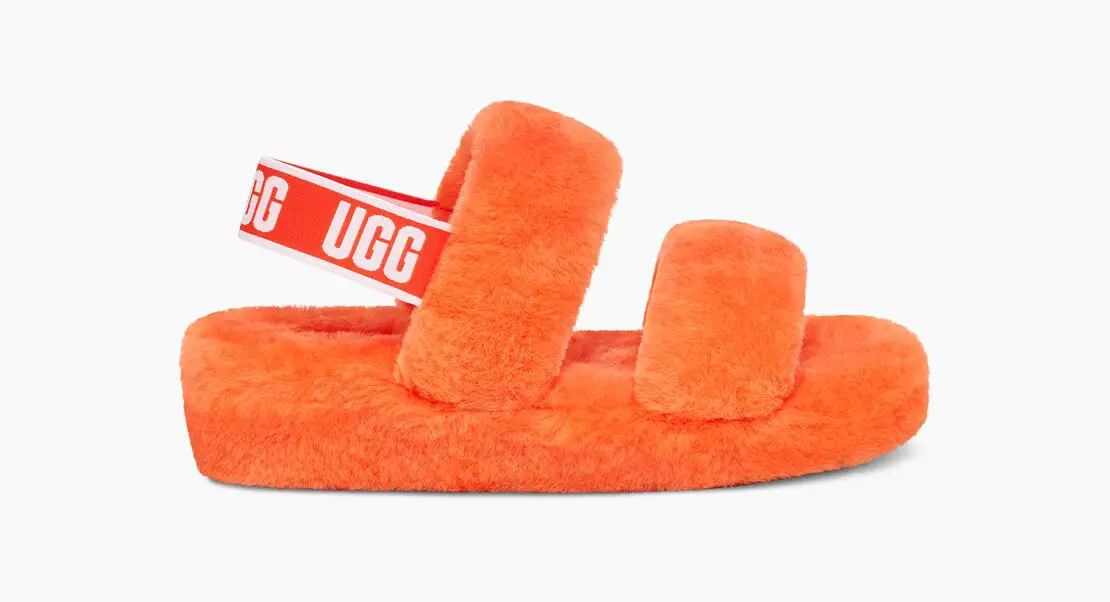 13. The Ugg Fuzz Yeah Slipper
A combination of comfort and functionality brought on the fuzzy slippers for all the fur we never thought we needed. The plush number is a chic choice, and with all the bright colors available, you will be wearing around the year. Even when winter rolls up, the fuzzy slides with socks can still be your choice of footwear. In a denim-on-denim outfit, Bella Hadid made a statement with a pink inner matching her fuzz yeah slippers.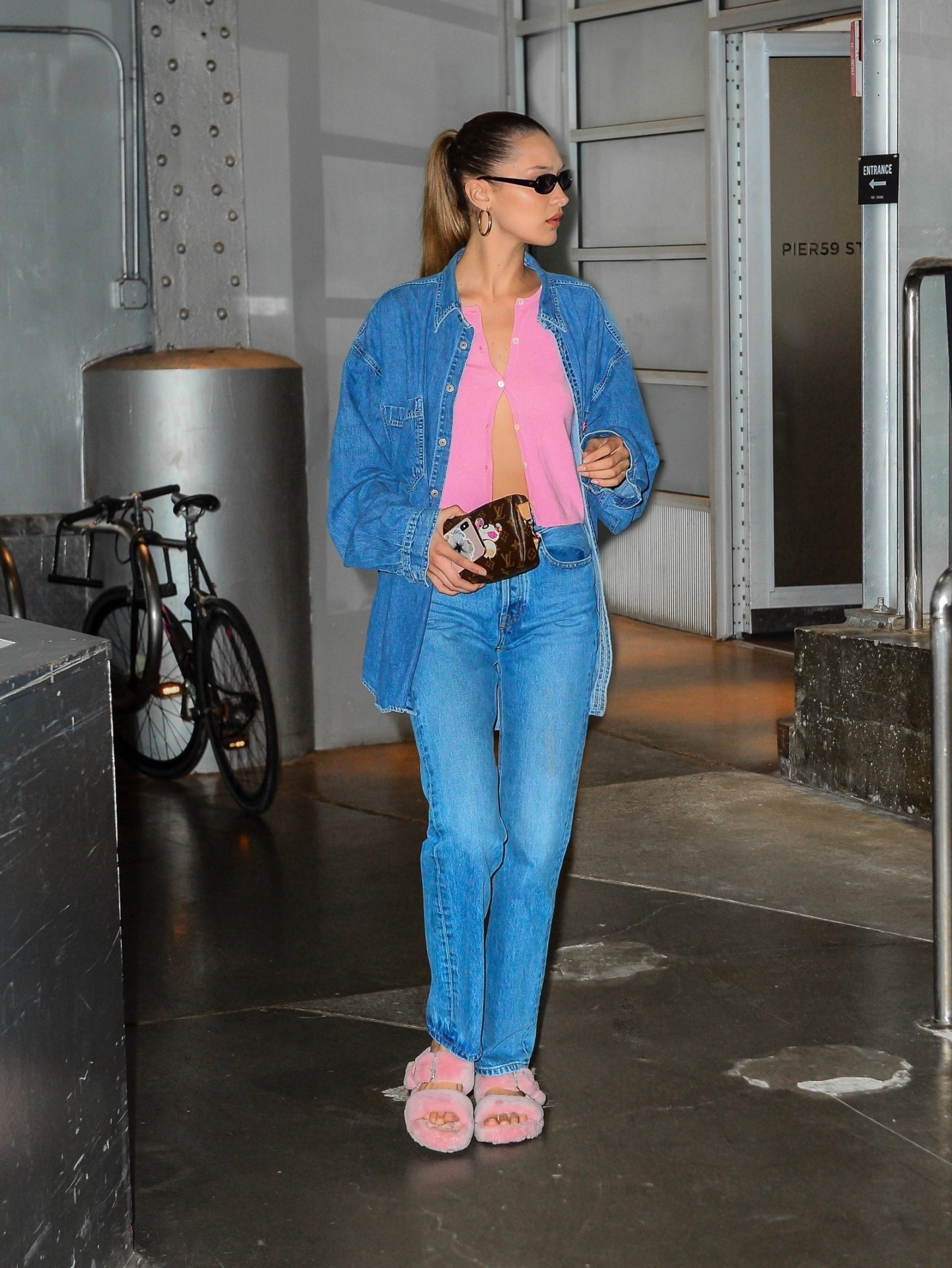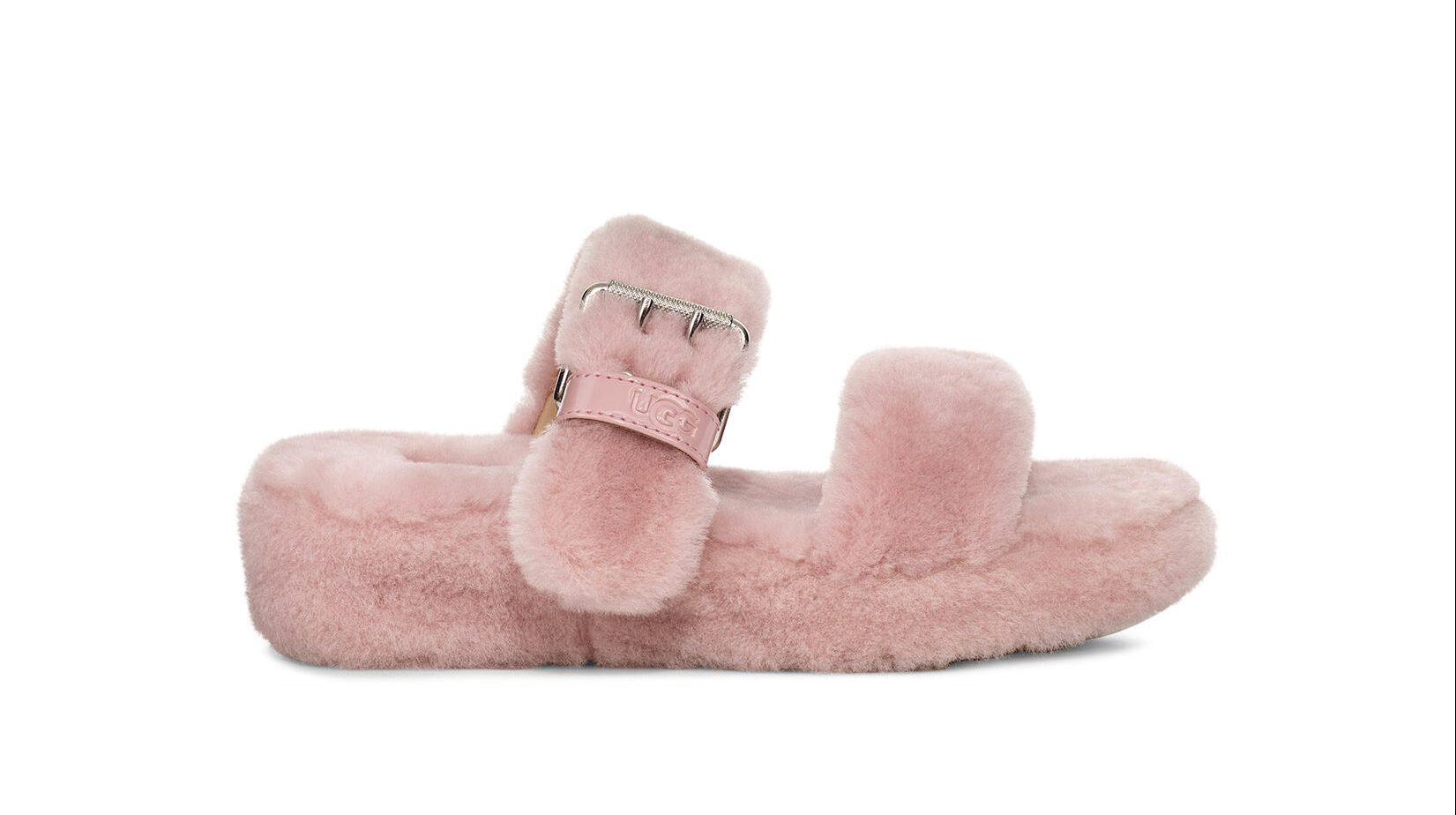 14. The UGG Neumel Platform Zip Boot
If you like to stay trendy without trying too hard, then the Neumel boot is the one for you. It is more of a chunky loafer than a slipper, so you can even wear it to work. Since the chunky trend is in style, you can wear it with an oversized blazer and tailored pants outfit. For a transitional look, style with a dress, so you quickly wear it for a happy hour after work.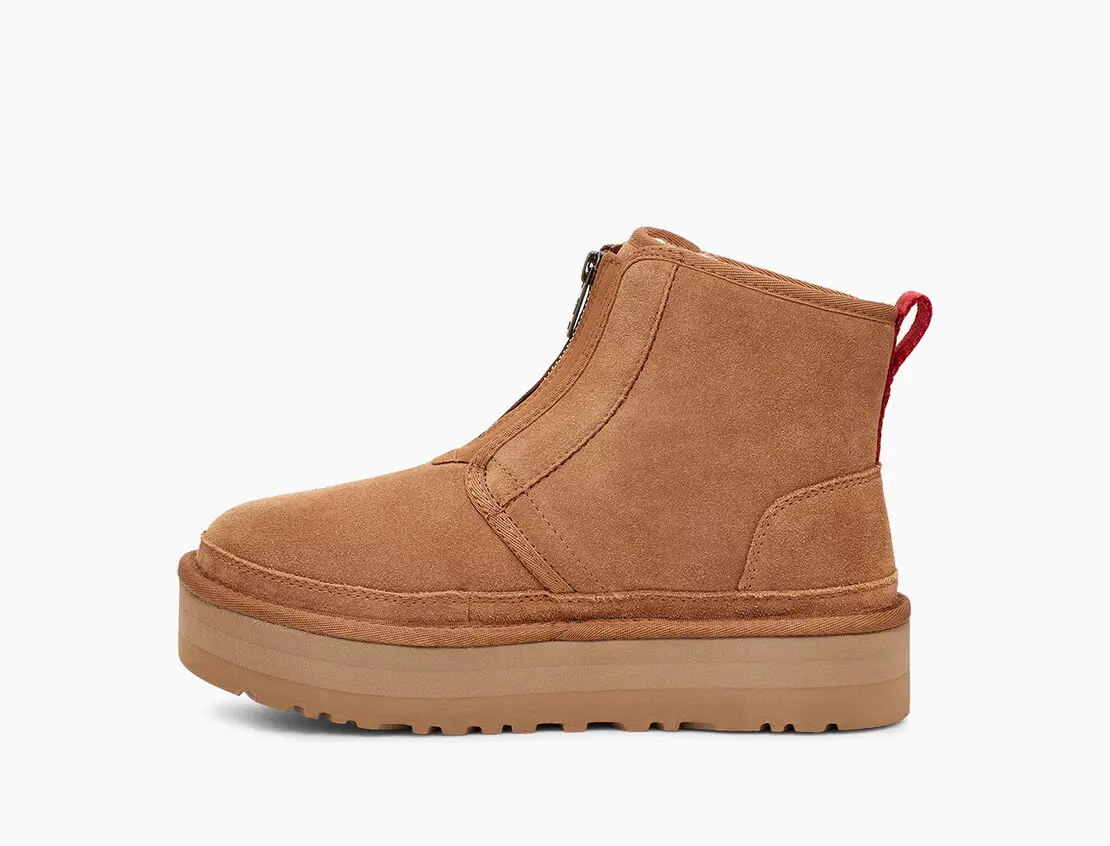 In summary, UGG seems to be doing well for a brand that started with the term ugly shoes. With all the variety of designs available, joining the ugg gang is so easy. While you are still enjoying your Platform Uggs, prepare for the UGG Spring/Summer 2022 Rain Collection later in the year. To stay updated, the brand is already teasing us with a colorful array of rain and water-resistant boots.
You may also like to read, The 18 Best Riding Boots for Women that are so Chic and 7 Best Jacquemus Bags, the trendy mini bag we are here for.