There is nothing new about the fact that women are pretty touchy about their fashion choices – and, wait, who said we are any less haughty about that fact?
There is something about how the trends keep evolving to accommodate us even better. Womens outfits say a lot about their personalities. A well-dressed woman is like a prodigy.
The change brings along the change even in terms of how we dress and how we undertake the styling of outfits – and in this season of cold and chaos, I believe leather jackets for women are a burgeoning trend, one that has diversified things for good.
They are the emblem of cool charm and stand a zero chance of failing. And the cherry on the top is that there are so many picks that you can aim for – from women varsity jackets to biker leather jackets – it comes with a list to elevate your style most finely.
So, this season when the weather takes an unusual turn, do not stay stuck with a mediocre style; rather, brilliantly work your way through the fashion hierarchy with these quintessential styles of leather jackets, and get the hang of the perfect ways to style them too.
Make yourself accommodated – but first thing first: here, let me help you make the right women's leather jacket choice for the season.
Different Leather Jacket Styles For Women – Choose Your Best Match
1. Biker Leather Jacket – If You Want Your Style to Be Edgy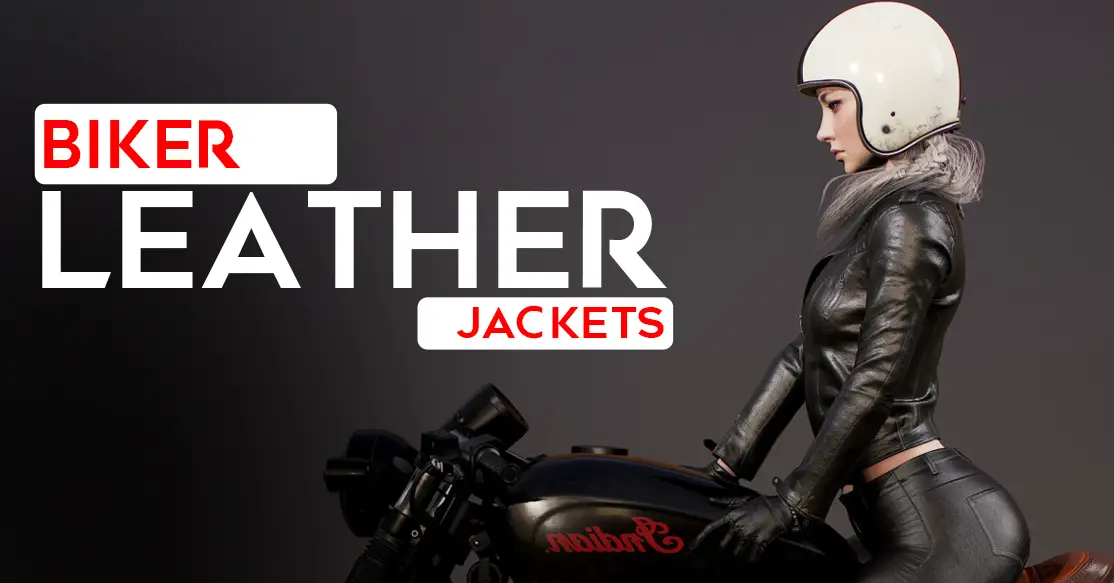 It is quite understandable that we all have different tastes in fashion. And leather jackets, a lot of times, I think most people have a drive for the edgiest kind– which certainly is awesome. So, biker leather jackets are the ultimate answer if you want to channel an edgy style.
Although every leather jacket variation comes with a degree of edge and panache, these beautifully crafted and exceptionally depicted pieces have forever been romanticized as prodigious outerwear.
Made in the early 1900s by Irving Schott, these leather jackets were popularized when Marlon Brando – the later 1900s Hollywood sensation – wore the jacket in his debut movie, "The Wild One."
Although every leather jacket is highly versatile and can be molded differently, biker jackets take the experiment in the finest way ever. There are simpler, fuss-free styles, but if you seek a more refined tone, a biker jacket can come adorned with patches, studs, and so much more. Considering their rooted history in the motorcycle family, these additional elements exceptionally render them more volume.
2. Bomber Leather Jacket – If You Are Always Up for a Timeless Trend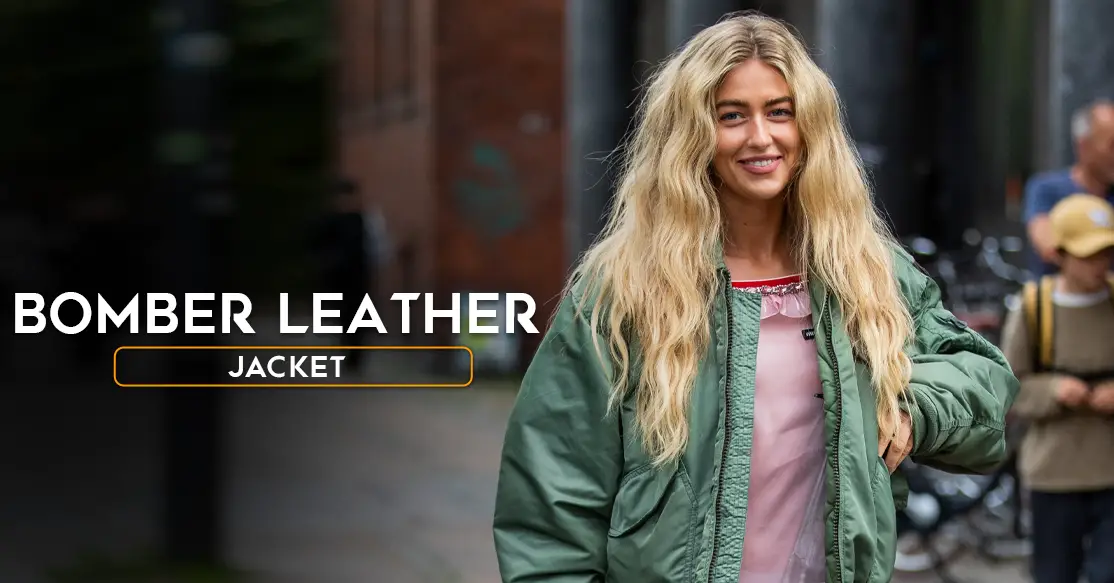 When something hardly ever stands a chance to die – once a trend has reached the level of timelessness, it hardly ever stands a chance to leave that dimension and finds that forever acceptance. Bomber leather jackets are from the flight jackets family and have their history rooted in world war times.
Yes, they were a part of the standardized uniform of Army officials of the U.S. forces, worn by them as they sought comfort flying in high altitudes in planes without the cockpits.
A bomber leather jacket has evolved a great deal with time, and now there are distinctive silhouettes, in a way defining the different timelines throughout history and yet again plastering its image as the ultimate timeless piece. The best thing which remains noteworthy is that none of the silhouettes/ styles – whatever you call them – has withered in popularity.
So, choose a women's bomber jacket if you want your style to remain as timeless as everything else they define.
3. Varsity Leather Jacket – If Your Mood for the Season is Lively and Laidback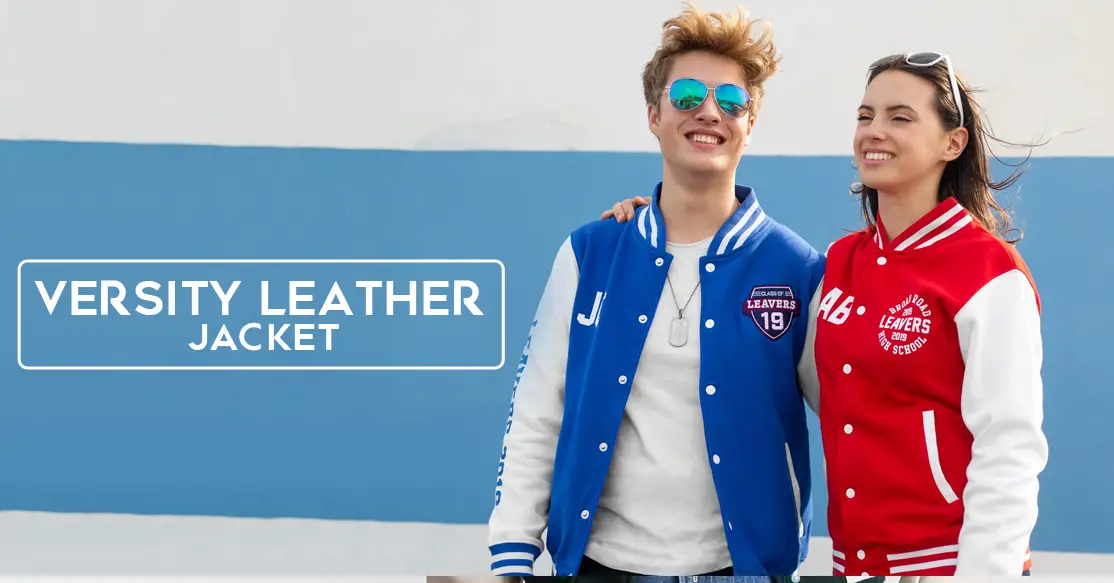 Just like every individual is different, so are the tastes and the way they view fashion. Now, let's face it: leather jackets are not just popular among a singular age bracket; they are much adored and worn by a wider range of people.
But everyone does not find resonance between their style and the versions of leather jackets they are being offered. For instance, if you seek a laidback and chicer style – varsity jackets hold the answer for you.
Varsity jackets got popular in 1865 when Harvard students wore them. Also known as the Letterman jacket, they have been an emblem of youthful fashion and bear the insignia of the go-to sport jacket worn by the students of schools and university schools kids.
But, wait, stop; they have long stopped belonging to a singular bracket and have surfaced as the fashion symbol. The color themes and the carefree style are one of the elements that render the varsity jackets much popularity and appealing.
4. Motorcycle Leather Jacket – Love Riding Bike? Grab Motorcycle Beauty
Why should boys have all the fun, right? Isn't it the go-to slogan that we all have been clinging to? Motorcycle leather jackets are really a fun piece inside your wardrobe. Many styles can be discovered and made to use with the help of the perfectly workable and trendy women's motorcycle leather jacket. 
There is much variation and diversity even within a singular motorcycle leather jacket, and you can add your own flair to it too. Patches and embellishments go nicely with motorcycle jackets.
5. Cafe Racer Leather Jacket – If You Have a Thing for Minimalism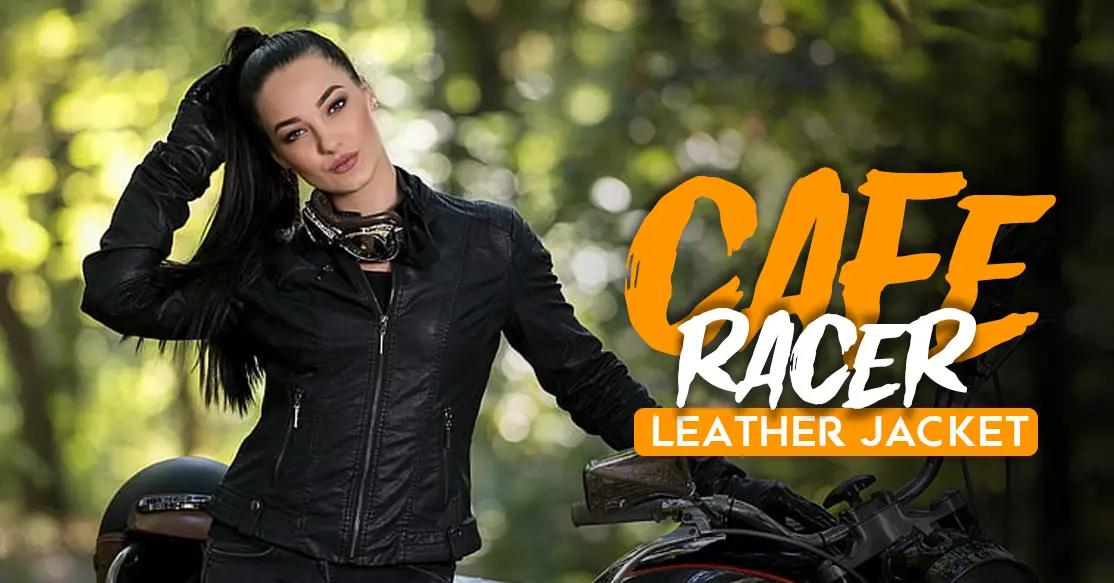 Are you a minimalist? Well, then, here – you should certainly revel in the happiness that comes with a cafe racer leather jacket, sure to elevate the style. Originating after the post world war England and named after the cafe racer biker – these jackets were casually worn as people rode through the city in a mundane, day-to-day routine.
The Silhouettes of cafe racers are simpler with a snap-tab collar and cuffs. Oftentimes, cafe racer leather jackets also come with stripes in colorful hues that further epitomize their authentic charm resonating with the vibe of racing fields. You must grab the cafe racers if your style falls on a unique side of the spectrum.
Outfits and Styling – Get These Savvy Tricks in Your Styling Assemblage Now
1. Curate the Preppy Outfit With Brightly Sumptuous Prints
There is no singular way to diversify your style with a leather jacket. In fact, there are tons of ways to grab the best matches and redefine them with a bold conclusion with a leather jacket. So, induce your winter outfits with a preppy vibe with an assortment put together with the blend of brightly sumptuous prints and an edgy leather jacket.
2. Long Silhouette Dresses with Cropped Leather Jackets
Silhouettes are magical, and I cannot emphasize enough how far you can actually go if you have determined the right silhouette for yourself.  If you want to remain versatile and get a perfect fusion, ditch the norm, aim for a long silhouetted dress, and style it away with a cropped leather jacket. I promise things never be groovier than this highly uplifting merge. Finish off the look with a pair of ankle-length boots, and you are ready to slay hard for the day.
3. Animal Prints Paired with Biker Jacket Silhouette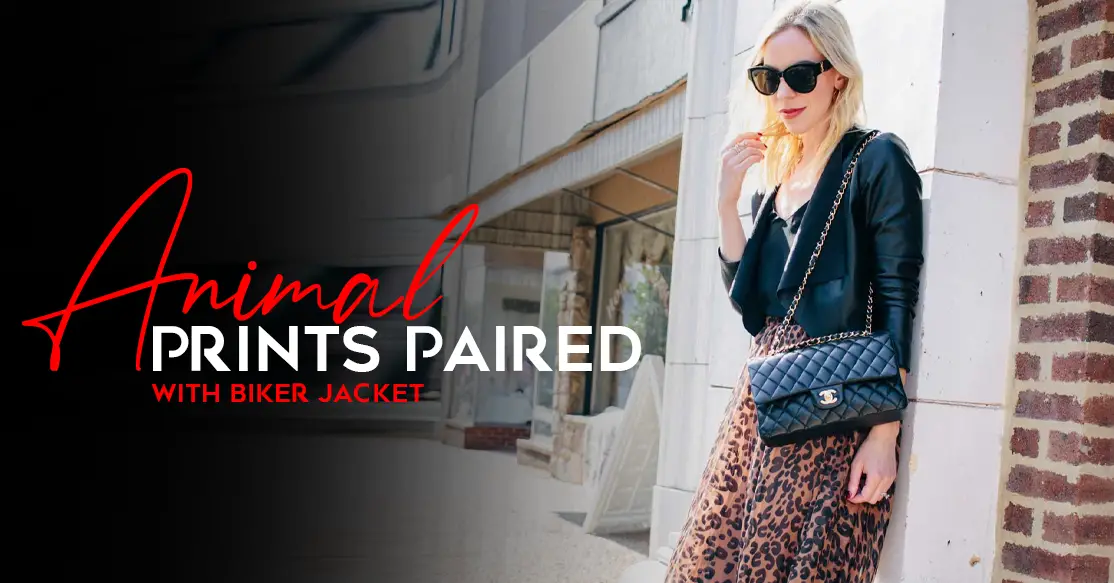 Prints and some more prints are my motto for the winter season. But, because I totally am up for experimentation, this fashion enthusiast heart of mine does not get so easily content with simpler and sorted picks. I prefer to turn things more deadly with animal prints that speak volumes.
Nothing is as amazing as a combination that takes in multiple edgy elements. To get the look right, pair animal prints with your jazzy biker leather jacket, and do not shy away from stealing all that limelight that will surely come your way. 
4. Go All Out with Color Blocking Outfit Concluded with a Leather Jacket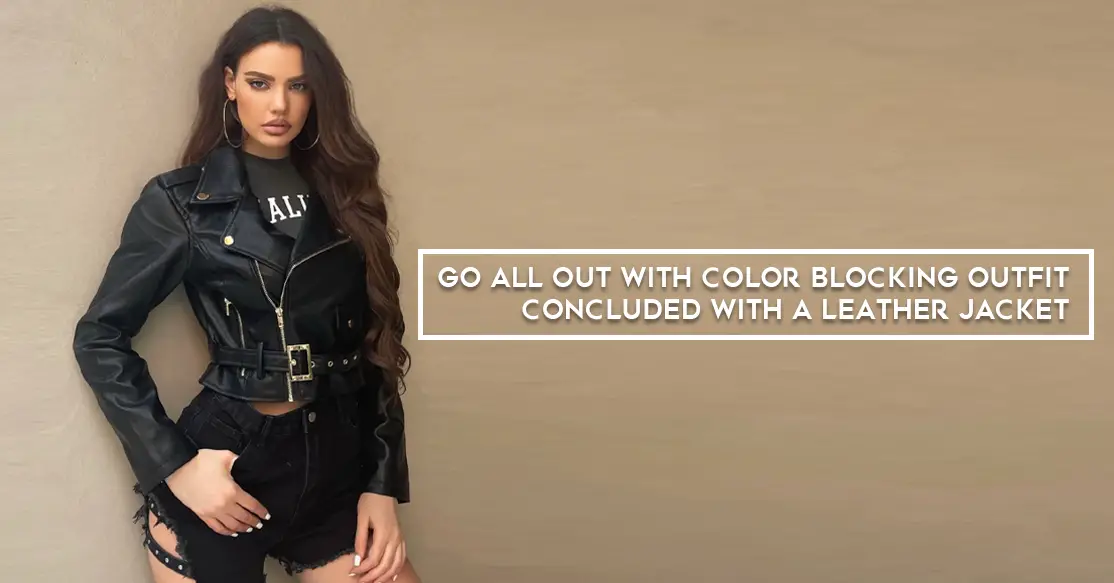 Colors are the most prominent element of seasonal fashion, and when you merge them with another most unequivocal element (aka – your leather jacket), things have no chance of failing. Another sassy and savage way to use these savvy tools best is to channel the color inspo more accurately. 
To get the styling right, pick a unique color palette and keep the color blocking at the center of your look. Give things that perfectly workable right finish with a sought-worthy leather jacket, and you are ready to step out of the house.
5. A Double Leather Outfit is No Less Than a Prodigy
Winter is officially the leather weather, and it is debatable how much leather is too much when it comes to the colder times of the year. So, make sure to turn things exciting with double leather outfits.
Whether you are a skirts person, all in for leather dresses or cannot think beyond your savage pair of leather trousers – whatever your go-to leather pick is, slay the sartorially deadly pick for the season, and never let the trite ideas be the definition of your style statement.
On a Finishing Note
This is it for now. So, tell me, what will be your pick among these jacket options? While these are some of the perky ways to put together your leather-centric outfits, there is so much more that can be achieved if you just let your personalized taste and the right inspiration take the front.