The world is laden with different body shapes, but the BBW body type always comes up in controversial conversations. That's because when translated, the meaning often gets misinterpreted or may be used in a negative context.
In the light of society being more sensitive to curvier or overweight women, BBW became widely used as an alternative. There is always the stereotype of promoting one body shape as perfect or ideal. The truth is, no one should decide what shape is best; just the face is different so are bodies. Hence the use of the terminology BBW body type is a show of acceptance of the diverse shapes. 
However, several misconceptions surround it, and specific promotions are not helping the case. Read on to find the information you need to use this term better and describe other body shapes.  
What does it mean to have a BBW body Type?
There is a tall list of what you may think BBW stands for, as some think it means big black women. While they are not far from the truth, the term does not include only black women. It is, however, an abbreviation that stands for Big Beautiful Women, yes that easy.  
BBW body type is used to categorize curvy or full-figured women and has become often used interchangeably. It denotes the positive acceptance of this term and gets commonly used in ad campaigns. You can find it in use almost everywhere, from boutiques to clubs, social gatherings, and dating services. 
Although the term was used to give confidence to full-figured women, the meaning of BBW is negatively linked sometimes to sexual classification and pornography. Drake belted out, "That's right, I Like my girls BBW," in the Nicky Minaj's song "Only." For sure, that was not the first nor the last you heard someone use that abbreviation. The rapper received both positive and negative comments based on that line. 
While some thought he was just another guy with the fat fetish, others thought he supported being body positive. As a woman who now understands this meaning, you can stand by being plump and beautiful. 
Related article: Full-figured women: These voluptuous Hollywood beauties are curvy in the right ways.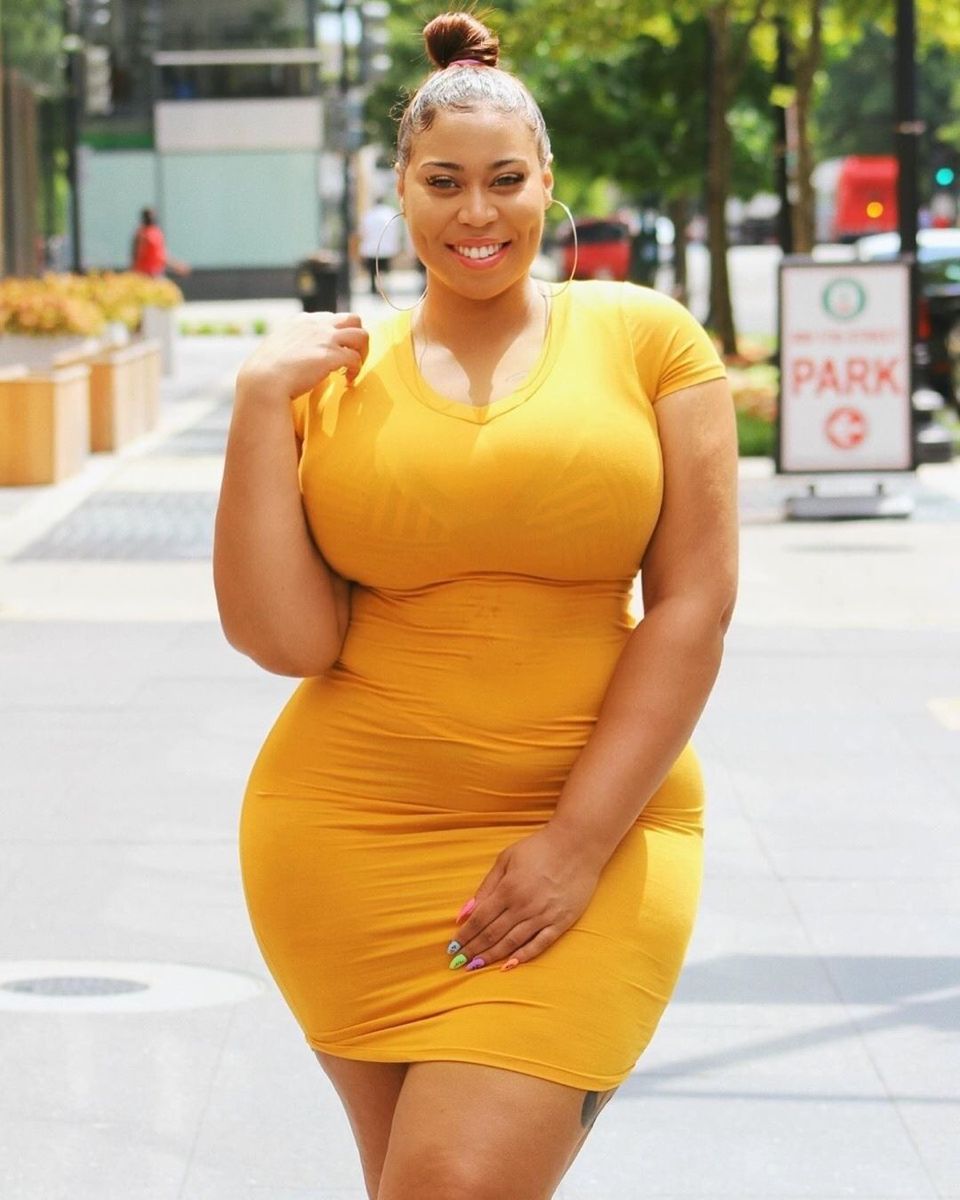 Where did the term BBW come from?
BBW got coined as an inoffensive substitute to describe an obese or overweight woman. In 1979, Carole Shaw launched her fashion and lifestyle magazine targeting plus-size women. She named it BBW Magazine and eventually trademarked the meaning Big Beautiful Women. Hence she became linked as the one who coined the term. 
You might see BBW body type ads everywhere, put in place to target the specific women with the body shape. However, if not for Corel Shaw's magazine, we probably might not have the term today. The widespread of this term preceded the magazine, and more women now regard themselves as such. It has also become a positive term by the fat acceptance movement.
The different body types
Before we proceed, remember all body types are beautiful, and no one labels your body. This, however, is a means to help classify shapes so that you can improve your fashion choices. There is no science nor deeper angle into deciding the different body shapes, and the variations are primarily physical. Based on shape features, below are some of the common body types. 
1. Pear shaped 
Also referred to as triangle body type, you may find your hips broader than your shoulders area. This means the upper part of your body is narrow, leading to wider bottoms. Your arms may be slimmer to fit into your little shoulders, and also, this shape gets defined with a good waist slope if you have been shopping for clothes that accentuate your waistline kudos. If not, you need to invest in clothing that flatters your waist to maintain a balance. For the top, v.neck and cowl necks are also great, for this body shape plagued with fat getting deposited at the wrong places. 
2. Apple-shaped 
Think of the triangle shape but inverted, meaning this body type is the opposite of being pear-shaped. So, if your hips are narrower than your bust or shoulders, you may be apple-shaped. This means your lower body parts become narrow, coming from a wider upper part. You will need to pull the focus to your legs for styling, so think tops and dresses with the cinched waistline.
3. Spoon shaped
Spoon shape is like a sister to pear body type because they have similar features. Both body types have a good waist slope, with hips more expansive than the upper part of the body. They, however, differ in the arm area, for spoon shape the hand-carry more flesh or appear thicker, in contrast to the thin arms that describe pear-shaped. When next you go shopping for a dress, try one with an empire waistline.
4. Banana shaped 
Translate to rectangle shape, with a straight body structure. Your body should follow the same proportions in the same description as the shape. Meaning if your bust measures the same size as your waist, with the shoulders matching width as the hips, it forms a rectangle shape—this is why it becomes referred to as a rectangle body type. Sticking to clothes that show off your shoulders, remember you are working with minimal body curves, so think layers like ruffle and peplum details.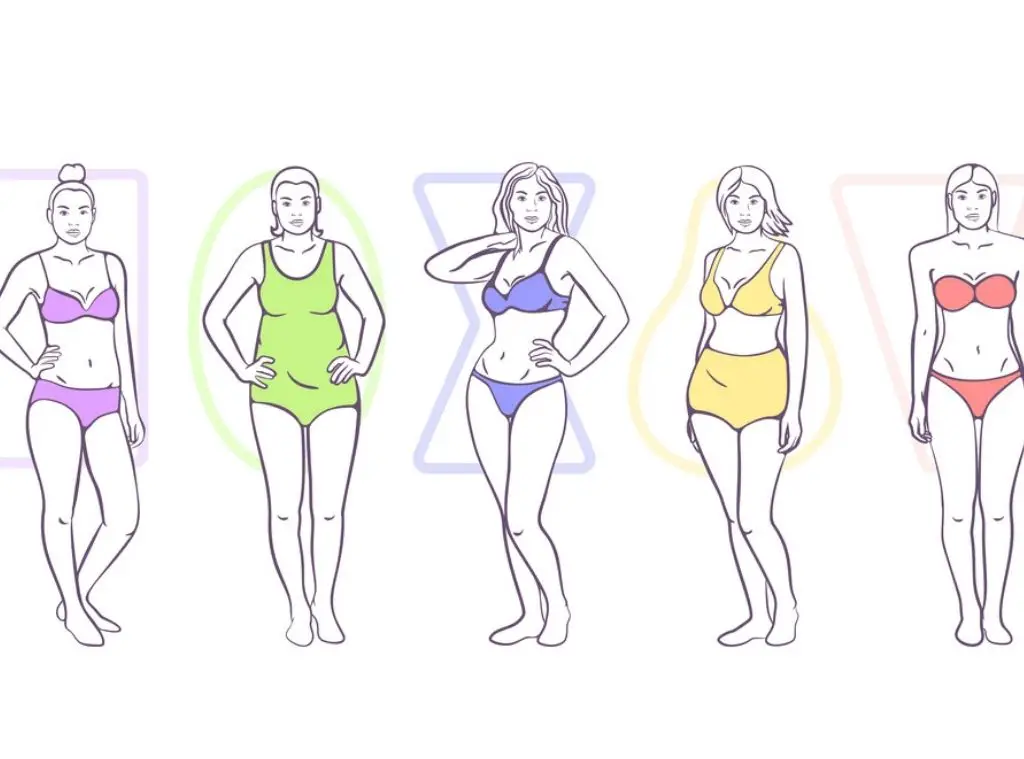 5. Hourglass 
A body with the bust and hip area measuring almost the same size, with a defined narrow waist, is described as hourglass-shaped. If you have such a shape, you will find your bottom proportional to the upper part of your body. And will most likely have rounded buttocks and shoulders to fit a curve. You can wear most clothes styles with this shape, with form-fitting outfits topping the list.
Thus the body shape is often portrayed as the perfect body, and most people do several things to achieve an hourglass figure. Also, this shape has two variants that further subdivides women into a top hourglass and bottom hourglass shapes.
Top hourglass: This shape has all the features of the hourglass shape but differs because the bust or upper area is slightly bigger than the hips.
Bottom hourglass: You guess right; the reverse is the case for this shape, which means the hip area measure more expansive than the upper body area.
Most curvy girls fall under this classification, meaning you can refer to this shape as a BBW body type.
6. Round 
When your mid-section and your bust area are well rounded and fuller than your hips, you've got a round shape. You can also use the BBW body type to describe this shape since they have a relatively plumper profile than most body types. Clothing will flair details will do this body justice, so you might want to tilt towards them if you fall under this classification. You should also avoid cropped tops; rather, wear longer tops with sweetheart and scoop necklines. 
Can a BBW  body type be used to describe plus-size women? 
Gone should be the days of fat-shaming others just to fit into specific standards. So, hell yes! You could use BBW body type to address plus-size women only if used respectfully. For a fact, some people like to think both words are synonymous, which based on specific criteria is regarded inaccurate. 
For one, plus size is considered a rather vague body type classification. That's because the fashion industry always groups women who go above their average sizes as plus-sized. On the other hand, this grouping only uses the body's shape to recognize women. These classifications do not capture the essence of the BBW term, stating plus-sized women are beautiful. 
The input of the word beautiful is significant since feeling downcast because of a voluptuous body is peculiar to being unattractive. Not to mention how slim-toned women often model the poster for beauty. So, you get a free pass to describe plus-sized ladies as BBW because it regards them as beautiful. 
Related article: 10 fashion struggles only curvy girls can relate to.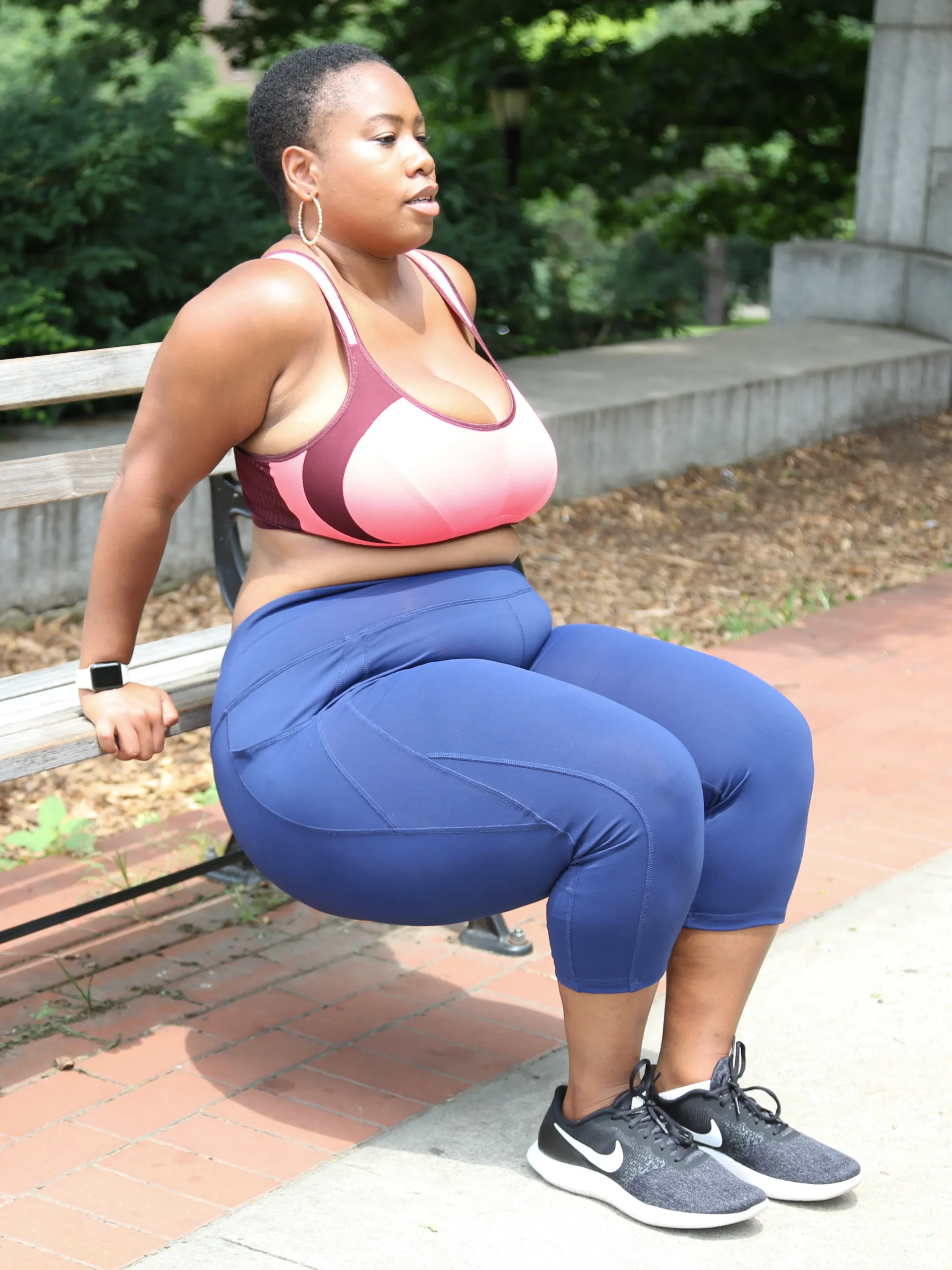 Is being a BBW healthy?
Deciding if a BBW body type is healthy can take different forms since for a person to be plus-size, they have more fat deposit than the average person. The weight can result from slow metabolism, hormones, or bad eating habits. However, whether big or small, maintaining a steady weight becomes a healthy choice rather than changing diets for weight loss. 
Studies show that being overweight may have certain advantages, such as prolonged life spans and physical trauma protection. Fat reserves can also serve as a source of energy when extremely stressed.
On the other hand, since you fall into a plus-size rating when the body mass index is higher, it might be a sign of unhealthy choices. When visceral fat gets stored in large quantities around your vital organs, it can lead to several health conditions. Some of the issues include high cholesterol levels, a higher chance of heart disease, and high blood pressure. 
You can behave a BBW body type and still be healthy when you eat right and maintain a steady weight. The goal is to look beautiful and big, but not so big you cannot walk and flaunt those curves. 
How is BBW body type represented in society?
In the new trend of positivity, the body tagged as overweight is a thing of the past these days. And as more celebrities and inflicted push the movement, BBW becomes well represented worldwide. It has had many positive impacts on people who had previously felt bad about their looks. You can even find people who had stopped eating to be slim trying to gain because they now feel beautiful. 
Plus, size girls are not slowing down, and they own the beauty to entertainment industries. You have models like Ashley Graham, representing the fashion industry, female lead actors like Queen Latifah and Octavia Spencer, holding Hollywood and the movie industry down. Representing BBW body type in business is the inspiring Oprah Winfrey, doing the most for full-figured women.
You talk about music, and you find Lizzo and Jill Scott owning the stage and flaunting their curves with pride. Finally, I was hoping you could permit us to mention that Fanti Tukuwei holds the influencing space and teaches women to be confident in themselves.
Conclusion 
A BBW body type goes beyond the abbreviation; it goes with everything the body positivity movement stands for. It has a deeper meaning than being interchangeably used to describe plus-size women. So, when you use the word next, make sure it becomes used in a respective context.
You may also like to read, Top 10 Jill Scott fashion styles for curvy girls.