Every woman wants to feel confident and beautiful on her own, but sometimes it can seem challenging to find the perfect outfit that accentuates your best features.
If you're looking to showcase your curves and create a more defined hourglass figure, the Popilush dress may be just what you need.
With its body-hugging design and strategic seams, this dress is specifically designed to enhance your natural shape and bring out the best in your silhouette.
Whether you're heading to a formal event or a night out with friends, the Popilush dress is sure to turn heads and make you feel unstoppable.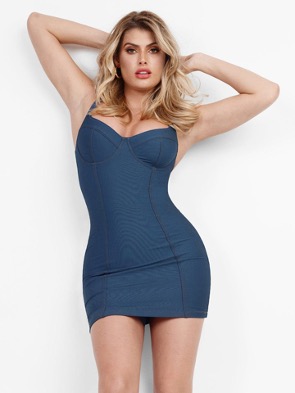 The Built-In Shapewear Denim Bodysuit are wonderful and perfect shapewear bodysuit that have a lot of style and a wonderful collar for those who want something more different and that also enhances the body of the wearer.
It is available in just one color, as it is very similar to jeans, but the fabric is not this, that is, it is a fabric that is printed like jeans but is malleable and, as such, adjusts to the body, helping to define the hips. , waist and abdomen.
Another wonderful point is that it is available in various sizes, which helps you when choosing, as in addition to giving you an hourglass-shaped body, it is also possible for all body types.
I like to leave here more tips for putting together incredible looks for every moment, so with it you can combine it with a jacket in the same denim style and add some types of accessories that will give it a special style and therefore you will rock it wherever you want. go.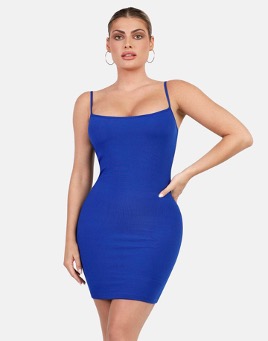 The Built-In Shapewear Modal Soft Lounge Dresses are wonderful shapewear dresses for lovers of a more defined and more toned body, as these pieces are great for all times.
They are available in various colors and sizes, which makes it even easier for you to find one that suits you.
And there are also three special styles that will help the most diverse types of people to make the right choice that suits them in the best possible way.
The fabric is very pleasant and molds to the body, leaving the waist, abdomen and hips completely defined, but with the benefit of not constricting you.
I say this because, like anyone else, I love being comfortable when wearing some type of piece, so this is an excellent choice.
Another wonderful point is that it is simpler and therefore you can combine it with the most diverse types of shoes and accessories so that you have greater freedom in choosing to create looks.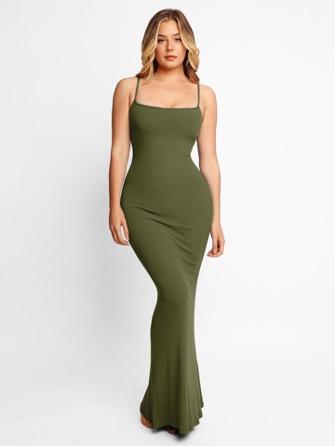 The Built-In Shapewear Slip Maxi Lounge Dress is a built in shapewear dress that is also very complete for having a body like that, as it also has fabric that adjusts to the body, thus helping to define the hips, waist and abdomen.
Another point that I love about this dress is the vast array of colors that you can find and also the most diverse sizes, which makes it easier when we need a piece that suits the most different body types that each woman has.
Furthermore, it is a piece that goes well with some accessories and also with various types of shoes and bags to create looks. So this is a great option.