Top 2022 fashion weeks has kicked off already, and there are many more to come as the year unwinds. If you are wondering how to navigate through all the runways, you are not alone. It is a sea of models, locations, media, glam squad, and yes, all the fresh clothes designs.
Fashion week usually runs for about 7-9 days, where models display collections from fashion designers on the runway. It is held in major cities or capitals globally, with the "big 4" (Paris, Milan, New York, and London) staying on top. Two significant events have become organized yearly, at the beginning and towards the end of the year. This advanced event timing gives the public a preview of designs to shop for the following season.
You might have missed some of the shows since you cannot keep up with the dates. We have all the upcoming top fashion weeks dates in 2022 and the scoop on how to get into them.
Top fashion week to expect in 2022
The top fashion weeks known worldwide include London & Paris fashion week (for being the world's fashion capitals) and a few others that packs lots of buzzes—showcasing pieces on the runway to get a dose of trends and tips for a style update for the year. Based on their popularity and the brands they attract here, the top fashion week, to note.
Related article: Here are 7 trends Selena Quintanilla rocked that proves she was a fashion icon ahead of her time.
1. Paris fashion week
In 1973, the first show recognized as Paris Fashion Week was organized by Men's Fashion and Haute Couture as a fundraiser for the Palace of Versailles. The aim was to raise $60 million to help restore the palace and top designers such as Yves Saint Laurent, De Givenchy, and Stephen Burrows attended it.
Many designers and world-class models have displayed collections on their runways from then on. After garnering so much popularity, the Womenswear ready-to-wear 2022-2023 will be held on 1st-8th March 2022. While the Paris Fashion Week event for Spring/Summer 2023 is scheduled for September 26-October 4, 2022. There is also the Haute Couture week, in between, with pieces only displayed in Paris that begins from July 3rd- 8th, 2022.
2. New York fashion week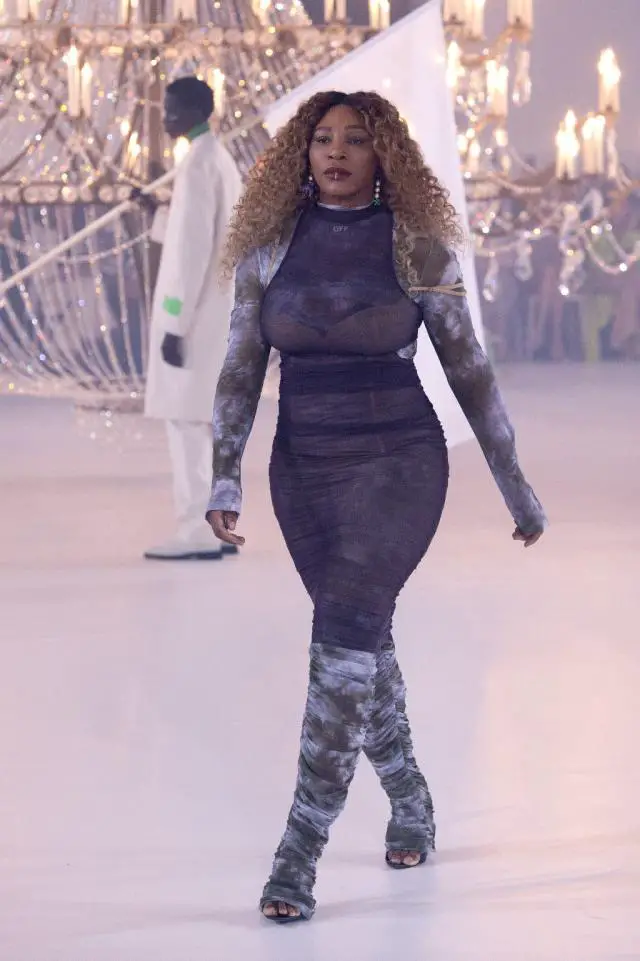 The New York Fashion Week (NYFW) was founded by the CFDA-Council of Fashion Designers of America in 1993. It is one of the most significant fashion week events in the world, and it's such a thrill for both designers and spectators.
Shows are held twice a year, and for 2022, the February edition for Fall/Winter starts from (11-16).
In comparison, the Spring/Summer shows in September will be held on (9-14). Both fashion weeks consist of a series of events showcasing brands and designs from the biggest names in the fashion industry. NYFW is unique for its unconventional runways; many designers have opted for stages that translate their pieces on different occasions.
Models at a New York fashion week. Source: stylecaster
3. London fashion week
The London fashion week is a clothing trade show that hosts over 250 designers and 5000 buyers worldwide. The show has been around since 1983, after its formation by the British Fashion Council. However, the main display is not open to the general public. Although, it hosts a retail fashion festival for everybody four days after fashion week. This festival event came a few years after the council set up the press event.
For 2022, the London fashion week Fall/winter is held from February 18-22, 2022. While the Spring/Summer 2023 will hold on September 16-20, 2022. It gets typically held at the 180 Strand London, UK. With other side events happening all over the city of Central London. These top fashion weeks 2022 always feature the trade event, with many new trendy pieces.
4. Milan fashion week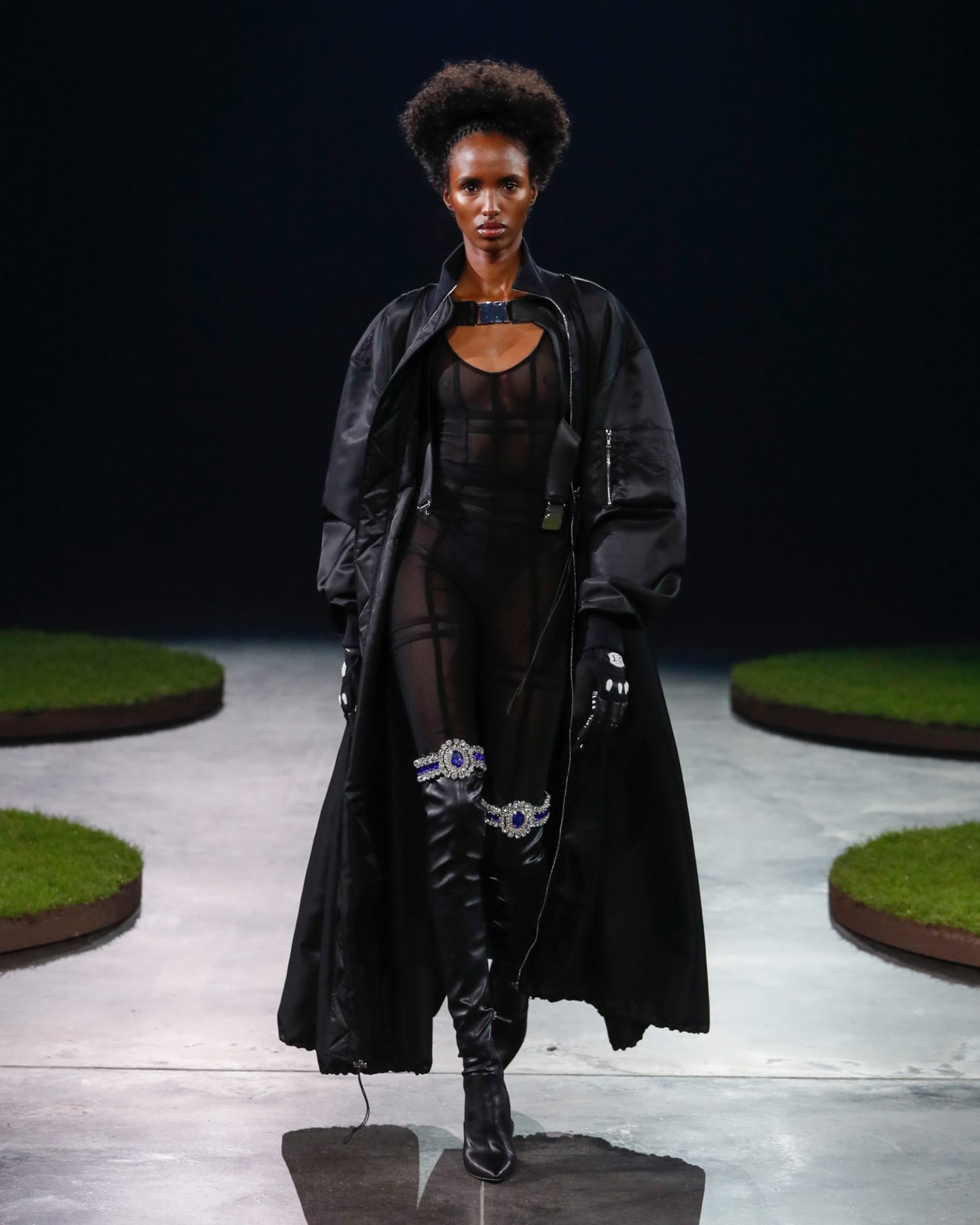 When London fashion week ends, Milan will most likely begin its own. The event attracts designers and shoppers from all over the world, exhibiting their creative works, but trust Italian luxury fashion designers to own the parade with their unique pieces. From Gucci to Versace, and Prada, this Milan fashion week, is the place to be, with the host of these brands.
The National Chamber has hosted the event for Italian fashion since its founding in 1958. Fall/Winter show got slated for February 22- 28, 2022, while Milan fashion week Spring/Summer 2023 is scheduled for September 20-26, 2022.
5. China fashion week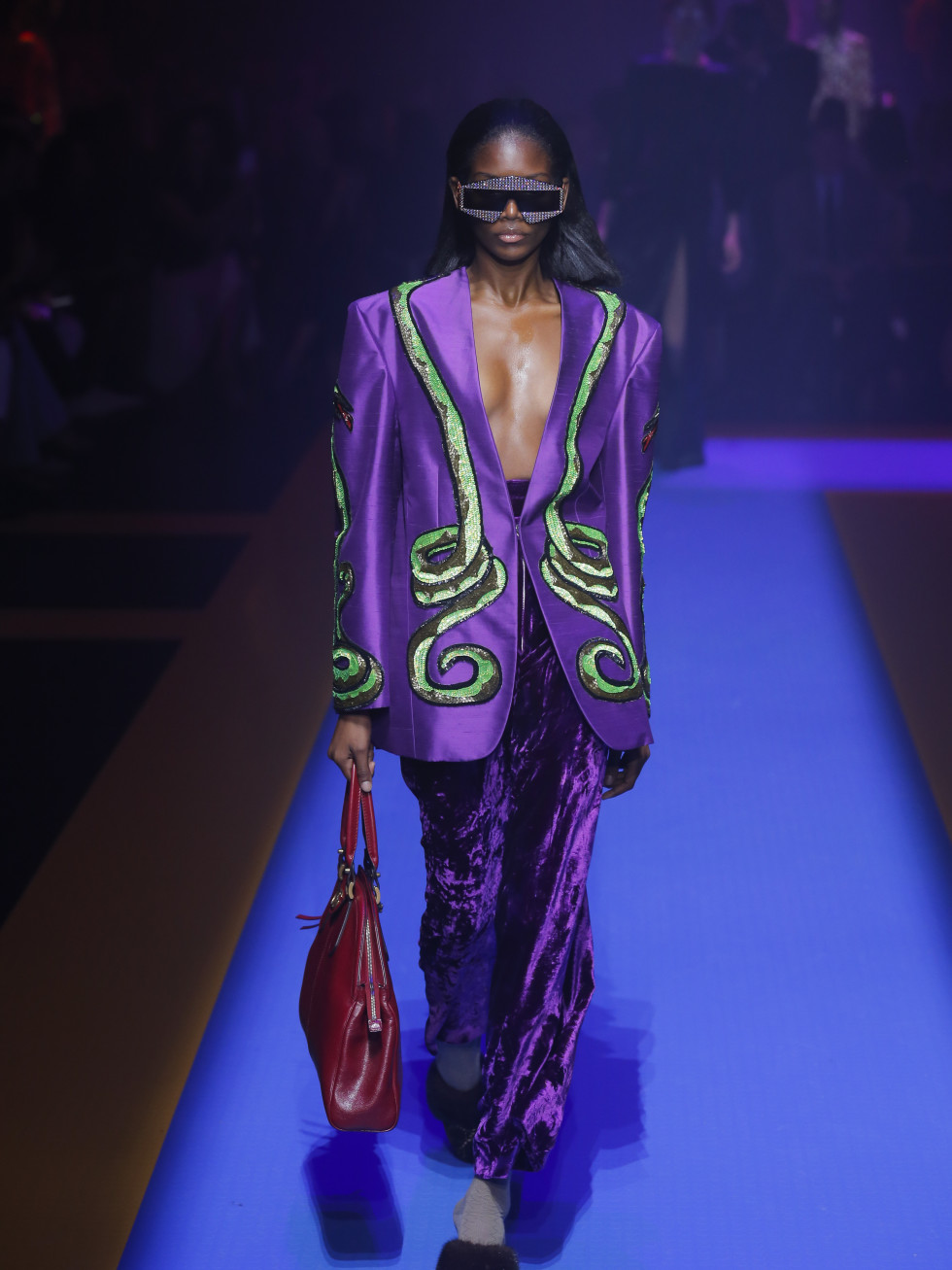 You must attend the China Fashion Week for the well-needed diversification of Fashion. Some people's books may not be top tier, but the Asian spin on designs is a fresh and unique approach. The runways get dominated by Chinese fashion designers, displaying beautiful collections.
The first event of the year, Autumn/winter, is slated for 25-31 March 2022, while the other will come in October, as decided by the CFF-China Fashion Federation. The China fashion week is interesting since it launches usually tagged with a theme, and contributors are given awards for their hard work. Some of which are fashion model awards; it's no wonder top brands and designers attend the event from all over the world yearly.
6. Miami Swim Week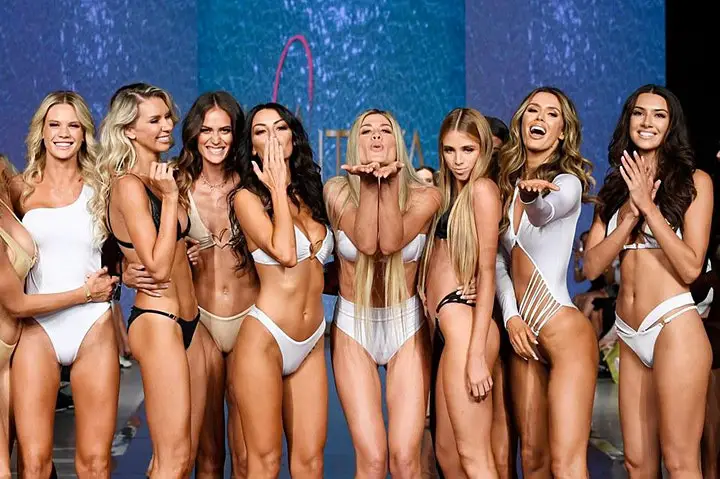 The Miami Swim Week is a genre-specific event centered on swimwear. It is not the first of its kind to dedicate a week to only one clothing type. You only attend such shows when you are specific about scouting for swimwear. Since the exhibition showcases upcoming trends of everything swimwear fashion, brands flock to the event.
Swim week got initially founded in 1989, but after some years, it got canceled by the organizers in 1998. Its impact became felt as it promoted brands and swimwear designs worldwide. So, in 2005, the Miami fashion week came back into the entire operation. The event is scheduled for July 7-10, 2022, to gain its spotlight before the Spring/Summer top fashion weeks 2022.
Is attending top fashion weeks important?
Before you get your answer, you need to understand why fashion week are organized. It is a weeklong event hosted in the fashion industry for brands, fashion houses, and designers to showcase the latest piece, making a collection they have been working on. If you are a fashion enthusiast, fashion week is essential to attend. These events set the pace for the trends to rock for the year.
You can also wait until the designs become mainstream Fashion and shop for upcoming seasons. There is, however, no experience like the energy of an active run, buzzing with models, glam, and light flashes from the camera.
What will be the fashion trend for 2022?
The fashion trend for 2022 is a mixture of different clothing textures to keep up with the times, according to industry insiders. From the pieces paraded so far from top fashion weeks 2022, combined with the Fashion shows preview from 2021, purple is the color for 2022. Updating your wardrobe with samples of different shades for pastel lavender to deep violets is the way to go.
The re-emergence train still has everyone riding coach, and Y2K fashion is only making it move go faster. So, we expect to see bold colors and prints, low-rise bottoms, chunky footwear, and daring silhouettes.
– Voluminous trends
Voluminous dresses have been the rave for a while; get prepared to see more of it in 2022. From puff sleeves to the beloved oversized tees and sweatshirts, tops and dresses will own their stand. The only question you will ask is, do I have suitable bottoms or accessories to go with this trend?
– Updated sweatpants
Gone are the days of your good ole trusted sweatpants, as there is an updated way to the lounge. The market will likely get flooded with wide-leg pants, oversized iterations, and soft-flowy sweats.
– Regency fashion
For 2022, most likely see, regency fashion will fall into a rhythm in the wardrobe rotation. Since there is no short supply of them, you can safely incorporate them into your daily looks. Your investment in tweed jackets, corsets, corset clothing, and riding boots will pay off. So, you can quickly achieve a chich yet polished look all year round.
– Vivid colored bags
All the vibrant bag colors you can think of might make their way to the trends of 2022. Your outfits are about to get the much-needed pop, from bright orange, purple, yellow, pink, and the like. For more options, expect to see double-tone, and patterned colorways, to stay stylish.
– Platform footwear
If you thought you had seen the end of platform shoes, think again, as they are still here for the lift. There seem to be nothing left without platform soles from slides to boots and sandals. Get ready to add the cute colors and neutrals, for these chunky inserts will be hard to resist.
– Cut-out trend
Last season's summer ate up the cut-out trend and left nothing of it. This year is another opportunity to rock the stylish-placed skin exposing cut-out feature. This design is one of the best ways to look effortlessly sexy, be sure to get your hands on such pieces.
How to get invited to top fashion weeks
Now that you have saved all the dates in your mental calendar, you probably wonder how to attend it. You don't even have to live close to significant locations, like Paris and London, to get invited. Fashion week has evolved beyond the norm since most events have become accessible digitally. You get to be a part of the shows, from the comfort of your home, with resources.
However, one of the best ways is to attend, buy tickets, go to the open shows and most fashion weeks, and host a few of them before the end of the week. However, there are few ways you can get a first-hand experience, even if you are not a celebrity.
1. Be ready to buy
The clothes that make it to the runway are for sale, even if they don't eventually make it to the mainstream. Designers will take you seriously if you apply as a buyer or possibly a stylist. Also, book private sessions with brands to decide the pieces from the show and the like. When you eventually buy, you will most likely get invited for subsequent fashion week.
2. Be part of the media team
Media coverage is one of the best ways to get into top fashion week shows, provided you are verified. Whether independent or not, you can be a photographer, a fashion PR, or an editor. So, long as you have a brand face with a great portfolio, you can access these fashion shows. It is better to apply ahead if brands did not send an invite to you.
3. Become an influencer
Influencing is the rave these days, and just about anyone can be one. We don't have to spell it out, from blogging, product reviews, vlogs, and several other contents promoting your brand. It is also relatively easy to become famous with social media platforms. As an influencer, you might get many kinds of free stuff after rising to prominence, and if you are in Fashion, who's to say you won't get an invitation to fashion week 2022.
4. Cast to be a model
Getting into the model circle is a sure-proof way to attend fashion week. This means staying on the radar for shows and attending a casting call for models. For a higher chance of getting picked, study the designer's previous events and fit them into his design sense. When you successfully get into that, fold, and probably after a few shows, the invites are bound to roll in.
5. Work backstage (hairstylist, wardrobe assistant, makeup artist)
It takes a team to get Fashion shows up and running, and models require attention to get ready. You can choose to be a part of the magic by applying to work for behind scenes top fashion weeks 2022. So, you can get the real experience; you will have to be on top of your game to get invited.
In conclusion, your fashion calendar is booked to nines, cheers to a glammed-up 2022.
You may also like to read, 15 super chic fisherman sandals that'll get you in the mood for summer ASAP.