The modeling industry, though dominated by white models, is being rebranded by these male black models who are taking the industry by the horns, proving that a combination of good looks, hard work and talent does payoff.
They have worked with several fashion brands, appeared in a few movies and red carpet appearances, all in a bid to push their brands as individuals. If you haven't had heard of these 10 black male models before, then it's time you have them on your radar.  
1. David Agbodji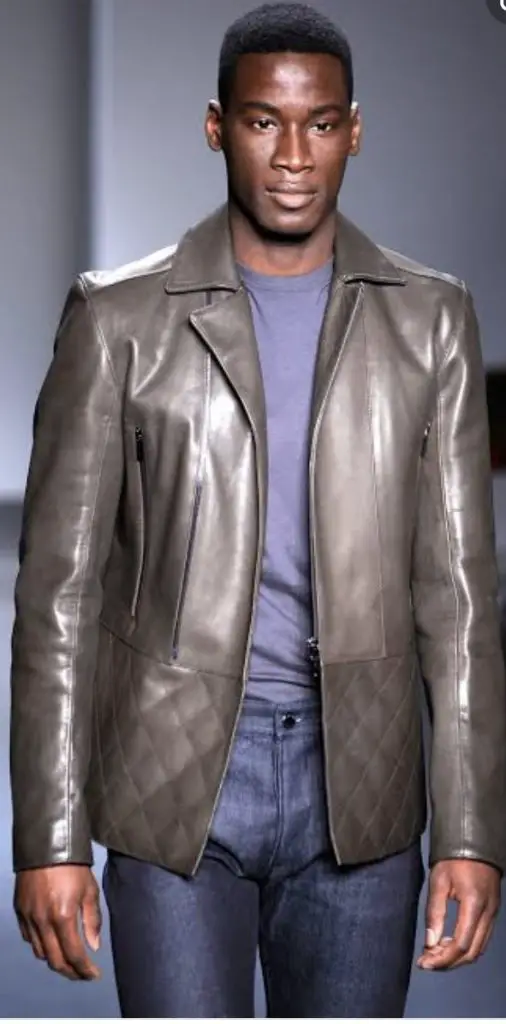 Born in Paris, but originally from Togo and lived in Moscow, before moving to New York city to start his career, you can say David has had quite a bit of an adventure.
He got into modeling due to insistent suggestions from his friends as he originally had his sights set on photography. His campaign for Calvin Klein is a sleek image that is classic and shows a black male's body in a unique form.
He loves to show off his creativity and art, which is why he focuses on photography and modeling.  
2. Luka Sabbat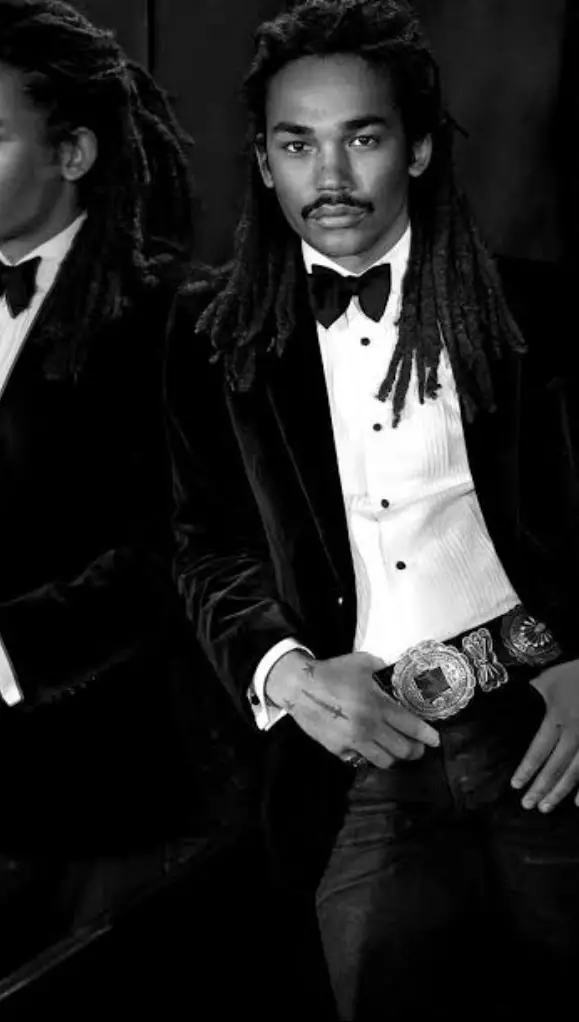 Sabbat is one of the most established black male models. He was introduced to the world of fashion early in life as is expected from a child with a designer father and a Dior fashion stylist mother.
He has done campaigns for brands like Calvin Klein and Yeezy (Kanye West's fashion show). Not only is his career limited to modeling, but he has also dabbled in acting, appearing in the "Grown-ish" series as himself.
3. Bakay Diaby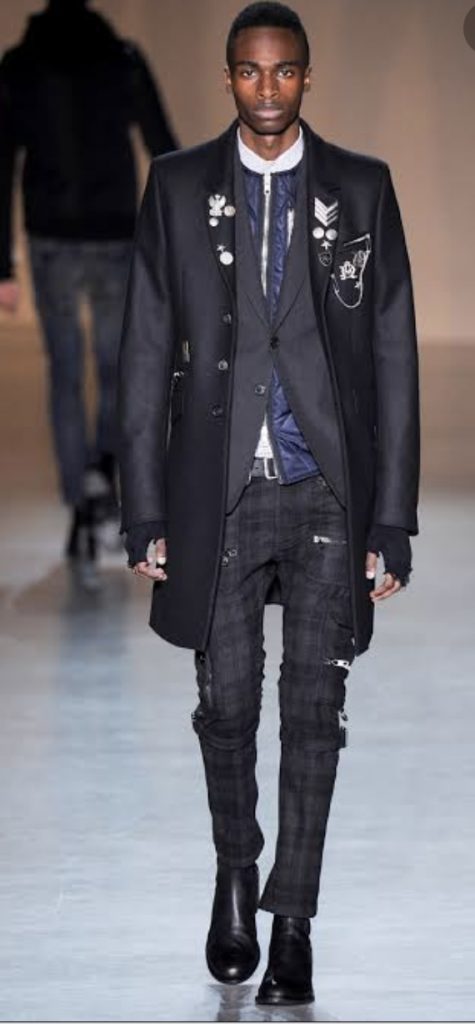 He is one black models male that has been involved in campaigns for Gucci and Balmain. Bakay has also been worked with several fashion brands including Fendi, Hermes, Michael Kors, Kenzo, Ferragamo, and Missoni.
He is one model who is booked and busy and all about his fashion game seeing as he is always associated with one fashion brand or the other.
4. Armando Cabral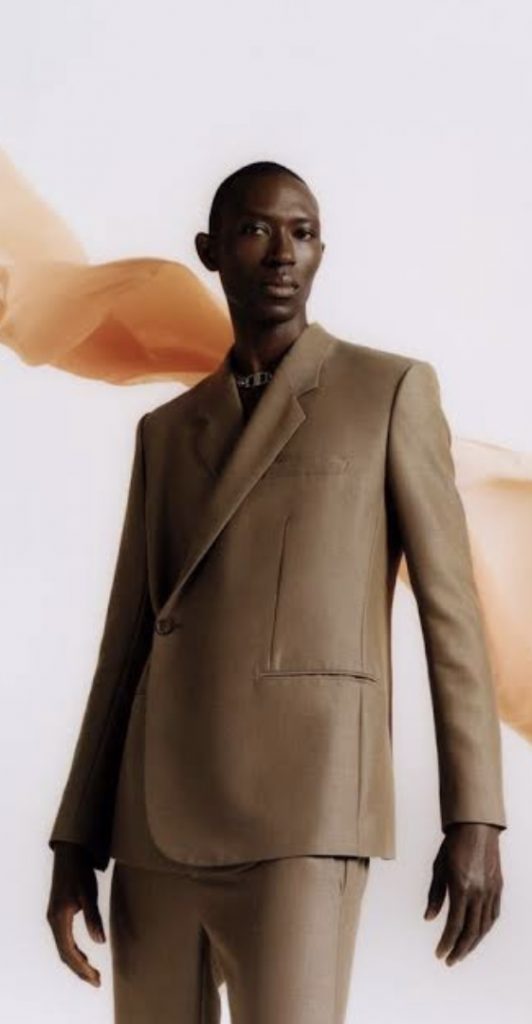 Armando started his modeling career in his home country Portugal and worked there for a few years before moving to New York for his big break. He has worked as a black male model for brands like Dior and Louis Vuitton.
He has also used his fame to launch a shoe brand for the modern man in his style. Although he is now known for his growing shoe brand, he was first one of Europe's top models.
5. Hyun Min Han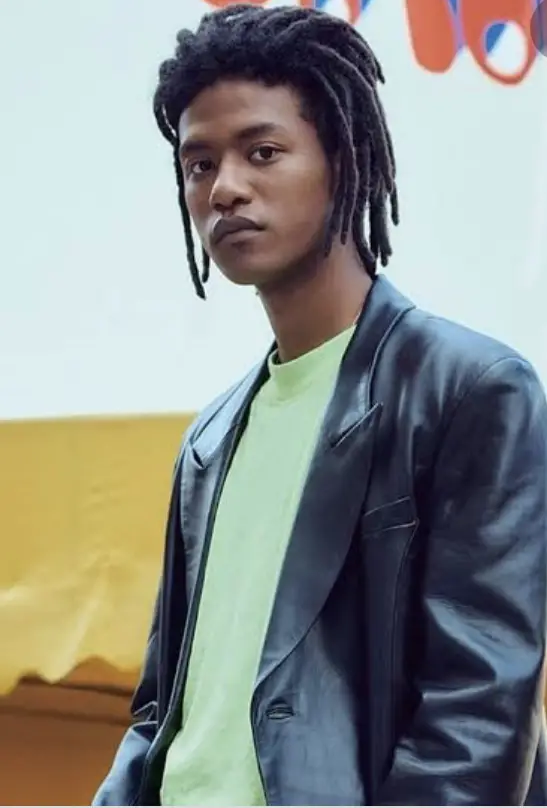 This is one of the few male models of African descent to break into the modeling industry as the first Korean black male model. He is also half Nigerian.

Hyun has walked the runway for Korean brands like Es Heich and has continued to do well for himself in both modeling and acting.  
6. Ronald Epps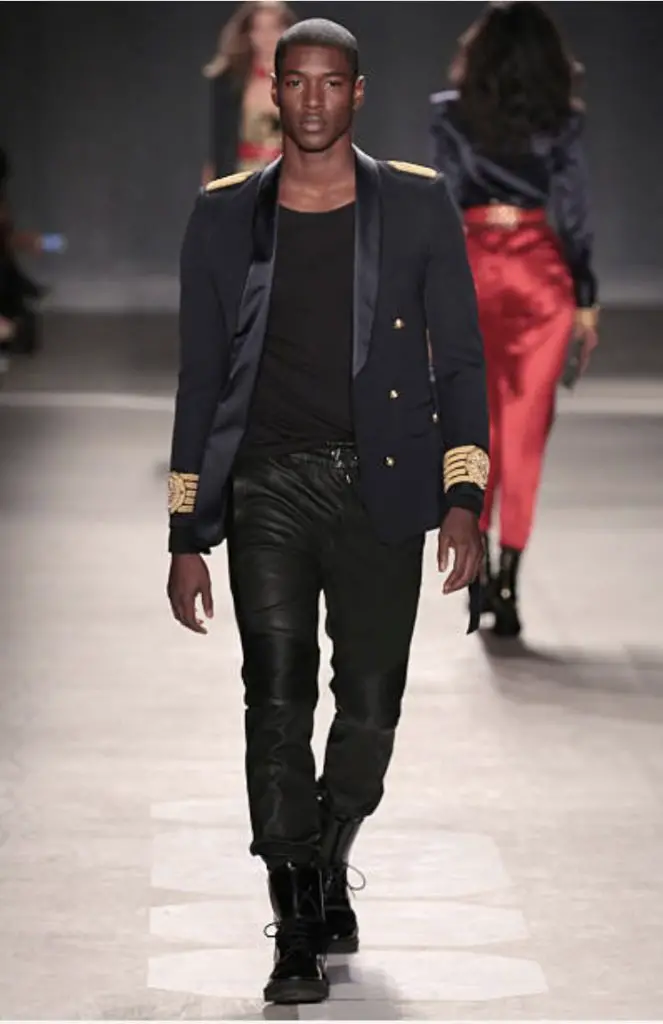 Many people don't know this but Ronald used to work at a grocery store before he was discovered by a model scout. He got his big break after appearing on America's Next Top Model.
From there on, he became established in his modeling career and led campaigns for Balmain. Ronald has also featured in music videos of John Legend and Kanye West while being a household name for Abercrombie and Fitch and Saks Fifth Avenue fashion brands.  
7
.
Sacha M'Baye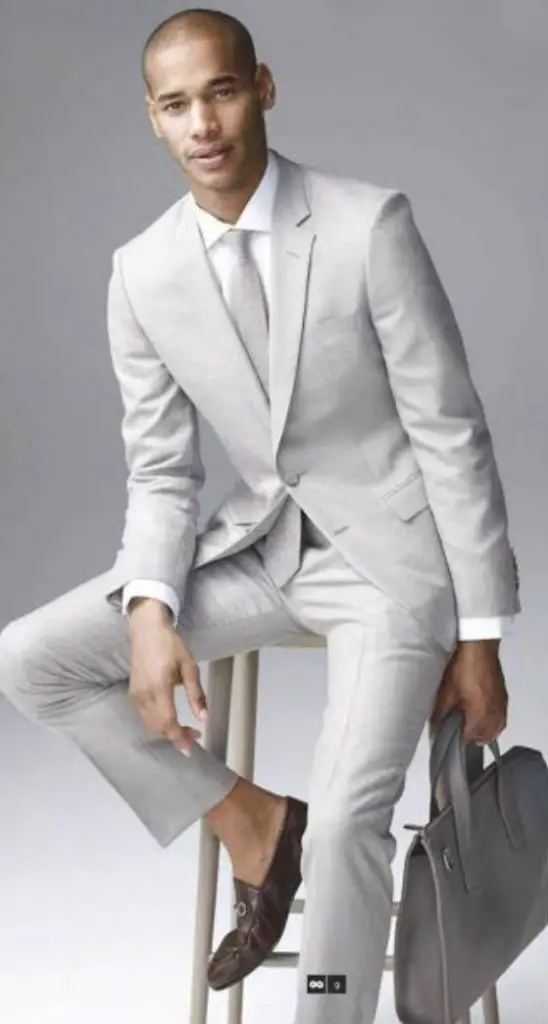 This black model is known for his great body, probably since he works as a semi-professional footballer along with modeling. His banging body and unique facial features led to his discovery, by a photographer while riding the train.
Sacha has worked with fashion brands like Burberry and Tommy Hilfiger, and his looks have been the propelling force for his career. His brother, Tidou M'Baye is also a model, so that's double your view.  
8. Hamid Onifade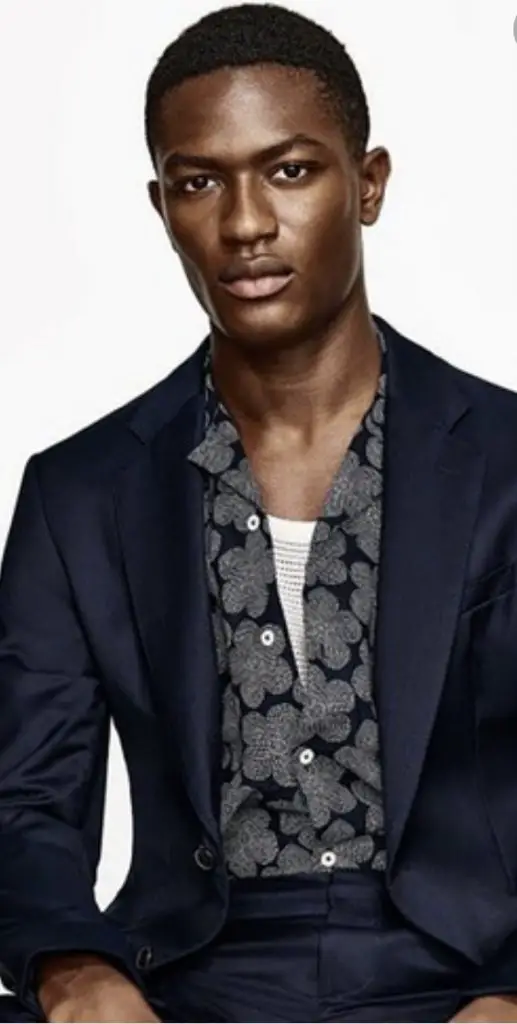 He is one black model of African descent with good looks and signed to Red Model agency New York, and a host of others.
This has earned Onifade a feature in shows for Phillip Plein, Ralph Lauren, J crew's lookbooks. His runway resume also includes the likes of Clavin Klein and Banana Republic.  
9.
Broderick Hunter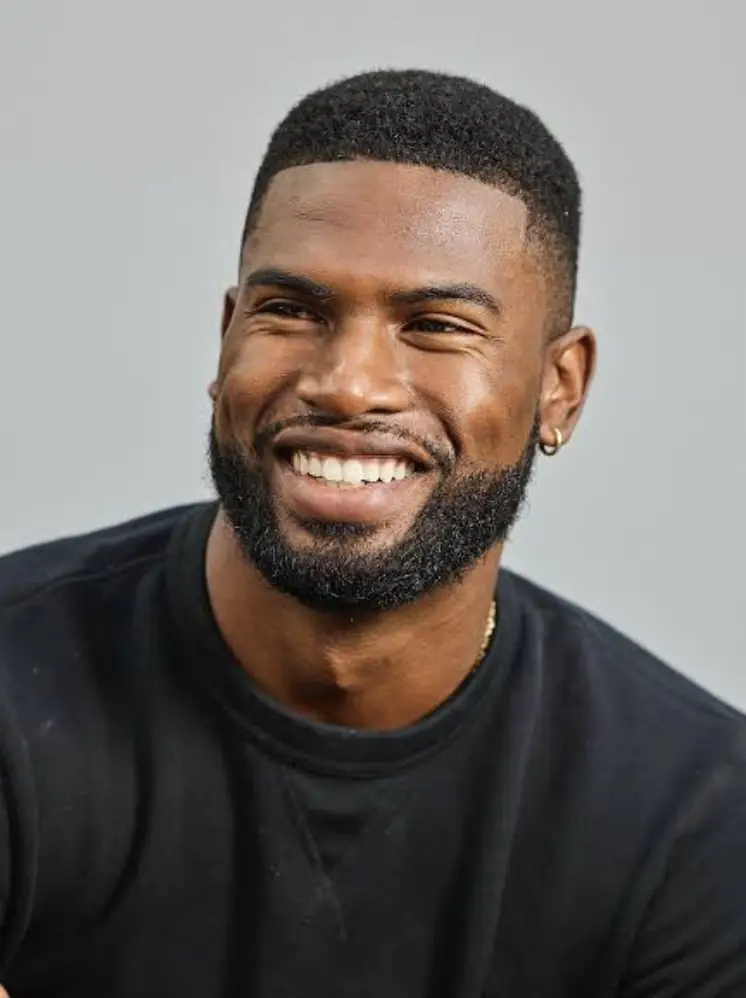 After turning to modeling as an alternative for athletic activities, Broderick has had great strides in his career including being the face of Ralph Lauren and being part of editorial publications for GQ and Cosmopolitan.
He dabbles into acting and has been a part of the series, "Insecure" and "Marlon and Rel". Hunter is a sought after name in the modeling industry so you may have set your sights on him already. It is hard to miss one of the 'sexiest men on Instagram'.  
10. Adonis Bosso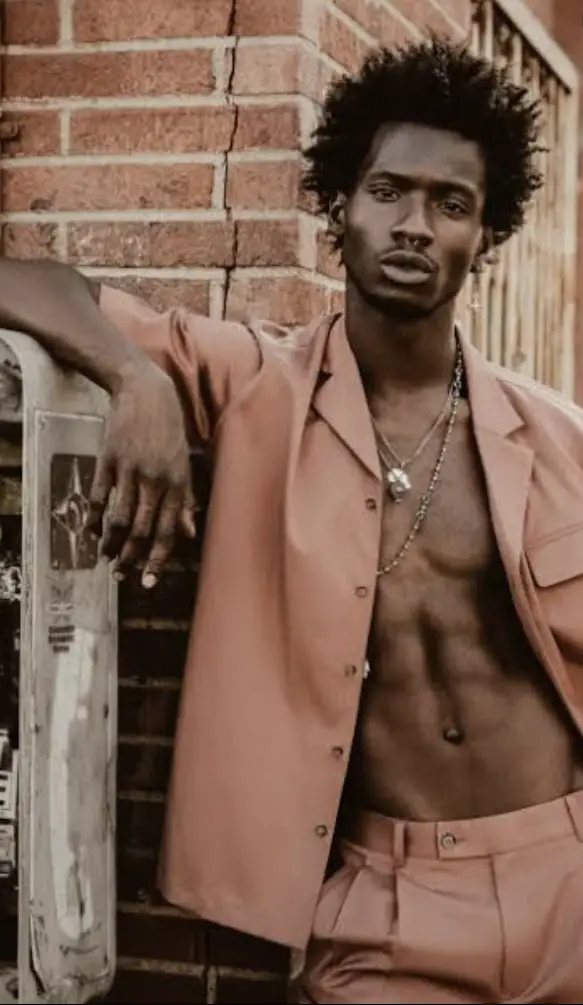 Like most black model males who break into the industry, his is also that of chance. Adonis got signed to a modeling agency after he accompanied his girlfriend now baby mama, Slick Woods, to a photoshoot.
He is associated with brands like Dolce & Gabbana, Levi's, Tom Ford, and several more. His rich dark skin, with roots to Africa's Ivory Coast, is one that should be on your radar.  
Black models, especially male, are a source of inspiration for designers and photographers. The runway and the world of fashion are not the same without these faces. So, get familiar with these men, because they will definitely pop up again one way or another.