Adding designs to nails has always been an easy way to switch up your style with ease. You represent your personality via the tons of nail art that are readily available or by being more daring to try a unique combination out of your comfort zone. Going by the nail design ideas of 2021, your nails are in for a colorful treat.
It is not always easy to keep up with all the nail trends as there are a lot of things to consider, from the shape to length and colors. This is why we are giving you ten ideas to keep your nails looking beautiful, regardless of their length.
1. Modern French tips design
This classic and timeless nail design can hardly go wrong. The basic design of painting one color and using another for the tips is ever so appealing. It has gone past the pink pastel and square white tips as there are many iterations to accentuate nail tips with colors and glitter. French tips have been elevated to fit any nail shape, even the pointy nails.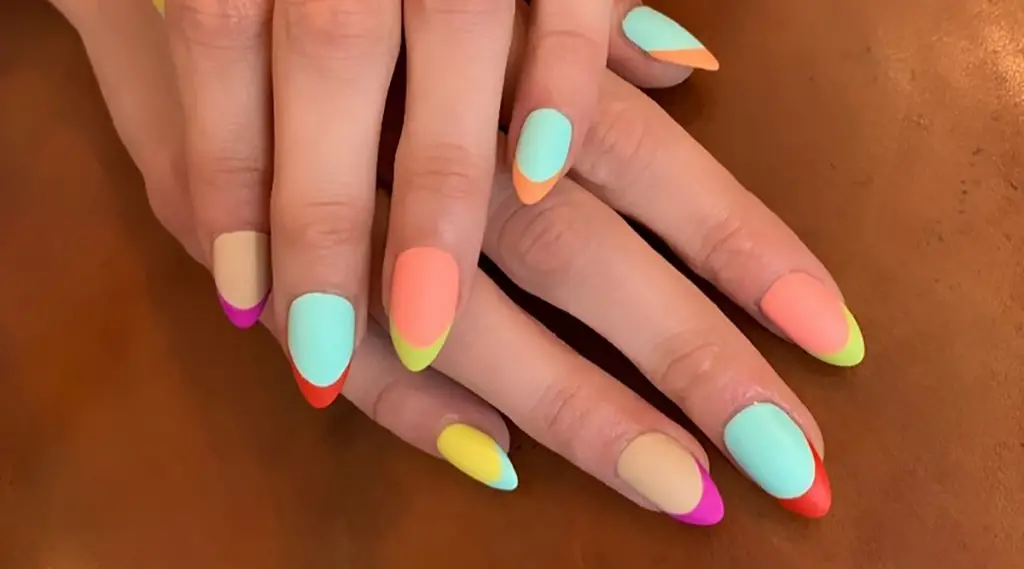 2. Gemstones accents
There is nothing bolder than adding stones to your nails — all cute colors are upgraded with them. These embellishments give more details to the nails so they come out looking stunning. Adorning your nails is cool because you can add to any base nail, even matte.
 

View this post on Instagram

 
3. The simple nail design ideas
While most people are set on making their nails elaborate, the simple nail design idea proves little can be more. From simple dots to lines, you will look classy just for flaunting these nails. To achieve such minimalist nails, paint the base in a neutral color, then add a simple design such as a crescent in a brighter shade.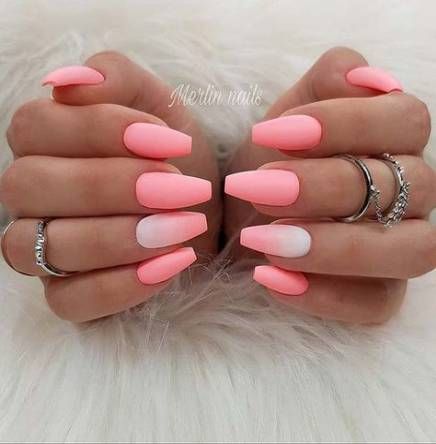 4. Nail sticker ideas
As a lover of nail art, you should know how time-consuming it is to paint intricate designs on the nails. This fueled the need for nail stickers which are pre-designed art that can be added to nails by sticking them with nail polish. There is a wide array of sticker designs available for quick beautiful nails that will prompt you to try them out.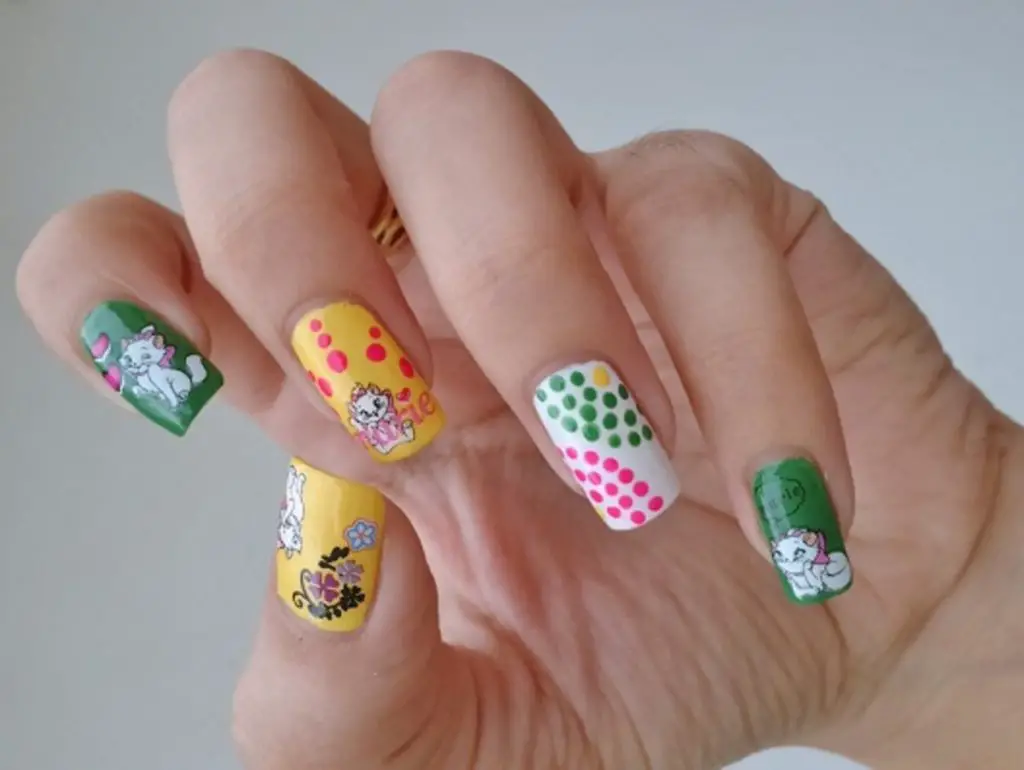 5. Graphic print nail design ideas
Nothing says nail art like a graphic printed nail. Manicurists have upped their game over time so they can replicate almost any kind of print. Popular ones like the animal prints are always trendy, just like the black and white cow prints trending right now. Try other delicate options like the butterfly, flowers, and clouds, in any color of choice.
 

View this post on Instagram

 
6. Mismatched nail design ideas
There is no better fun than having different colors or designs on each finger. The most fun designs are done with a neutral base color, with the patterns painted on it with neon shades. Let the creativity of the artist flow to paint on whatever abstract designs come to mind on each nail. The goal is to make them as random as possible.
 

View this post on Instagram

 
7. Marble nails
Marble designs are a great way to infuse colors into your nails as each of the marble swirling patterns is always unique. Any time you opt for it, prepare to get a new design. They are cute minimalist nails with a distinct feature from any other nail design.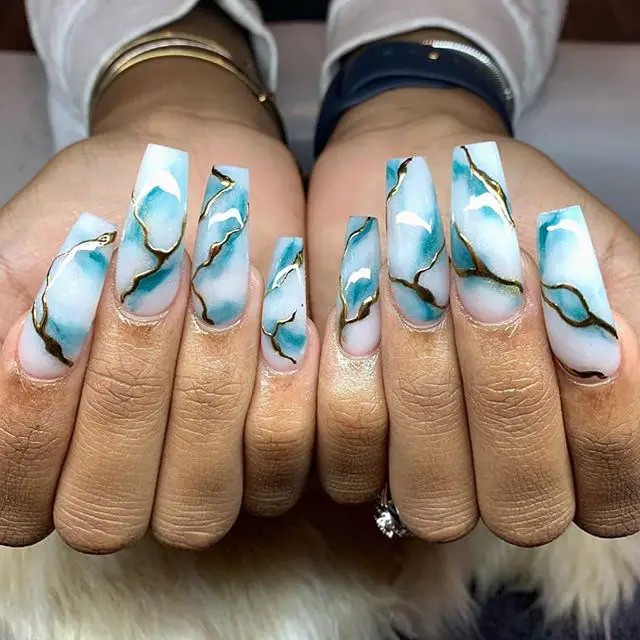 8. Negative space designs
This type of design has been making its round on socials as it leaves random spots on the nails. This will give it an abstract space effect due to the shape that is formed from the clear spots. Instead of sticking to the neutrals, make them more fun with bright colors like red, purple, orange, etc.
 

View this post on Instagram

 
9. Stripes and swirls
Stripes were thought to be a simple nail design, not until these modern takes on the design. The lines are curved so they swirl, and even the straight stripes are not just made to cross the base coat.
It can be made to be intricate as this way the lines do not look off on the nail. Pattern glitters and metallic nail polish can also be used to make the stripes stand out.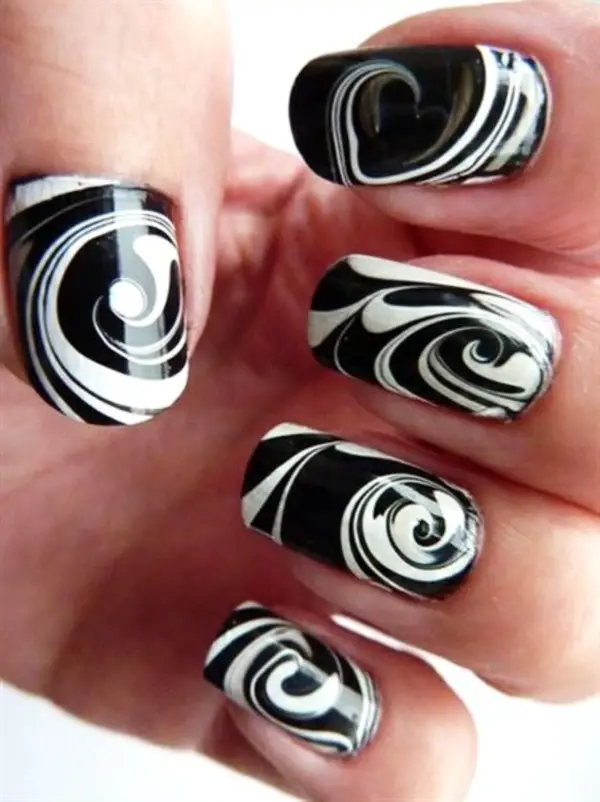 10. Dripping nail design ideas
Dripping design features another color added to the nails, that gives the illusion that it is dripping into or out of the base color. Any two colors can be used to create this effect, but you should try velvet and gel nail polish for this.
Conclusion
Nails have always been a vital piece to a complete beauty puzzle since they are painfully noticeable. An undone nail can give several unpleasant meanings. However, a beautifully manicured nail can steal the show with a simple wave of your hand.
You should go for designs that reflect your personality or paint random designs that appeal to you. It is quite easy to get cute nails with little effort and the right nail artist. Save these designs and try out one of each whenever you book a nail appointment. You will be receiving compliments whenever you step out because these designs are so chic and beautiful.