Fashion trends are cyclic which is why we are having the high-rise wide leg jeans from the 70s making a comeback in 2021. The fashion world is not static—every few years, something new is introduced or a retro style is back in trend but in a revamped and revitalised manner that suits the modern urban world.
The wide legs jeans are back in fashion replacing the skinny jeans that most people have gotten comfortable wearing. These trousers seem like a fitting option for most body types, especially when it is high rise.
Why the craze for high rise wide leg trousers? The high rise jeans sculpt your butt and accentuate your waist, making your legs appear longer; the wide leg adds its own style and beauty to your attire.
Below are the 10 high rise wide leg trousers every woman should have in her wardrobe.
Denim High Rise Jeans
Denim is a popular choice when purchasing jeans because it requires little to no effort to style. Purchasing your high rise wide leg trousers in denim colors gives you comfortable pants that can be worn everywhere.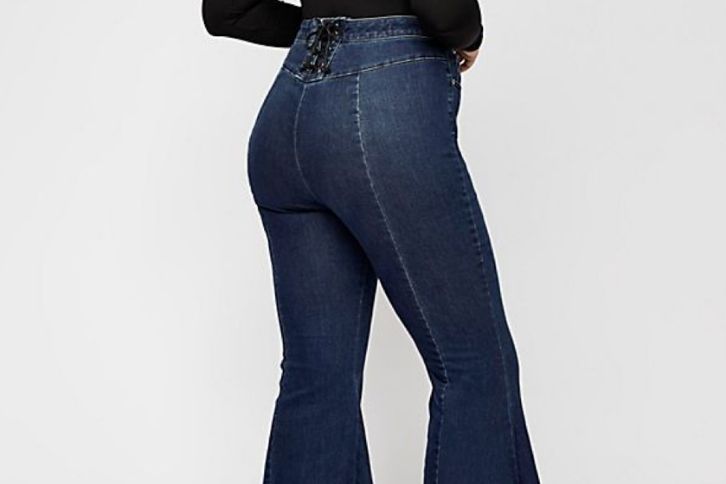 Black High Rise Jeans
Black is regarded as a classic color in fashion as it can be worn or styled in multiple ways. The black high rise wide leg jean is a good fit for various occasions; the fitted waist hugs your body while the bottom flairs out giving you a cinched waist silhouette look.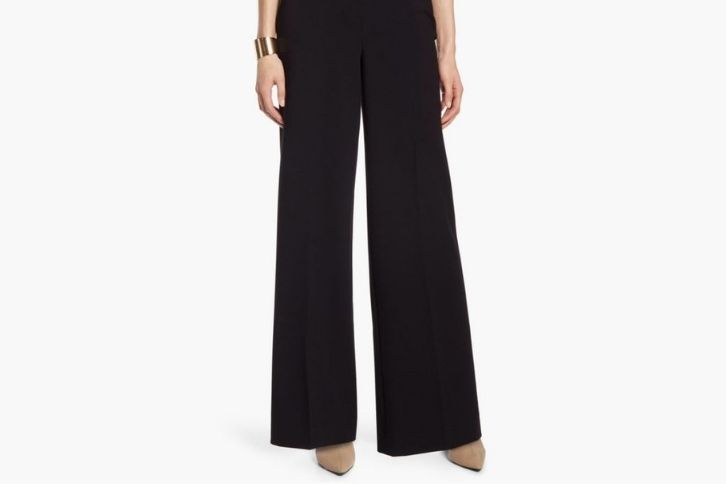 Printed High Rise Jeans
Fun prints and patterns are some of the designs in retro fashion; if you are looking to embrace the 70 looks, high rise wide leg jeans in fun prints and colors might just be what you need.
There are different prints, patterns, and designs available in the market. You can pair it with blouses or tees in dark tones.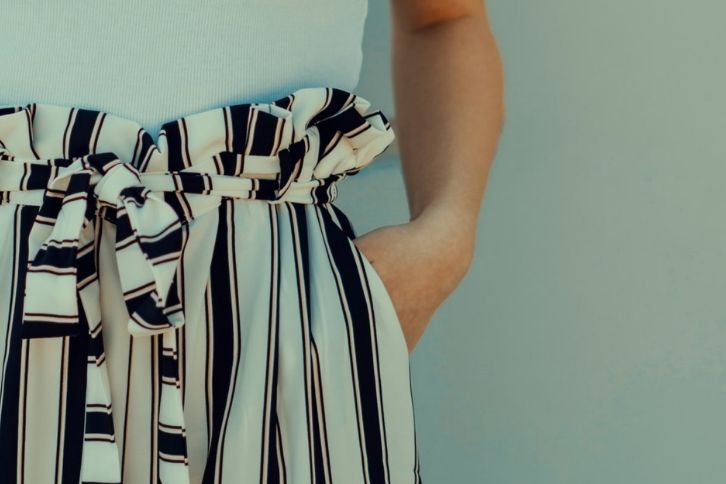 Distressed High Rise Wide Leg Jeans 
Not everyone can pull off a distressed jean look but it's a choice if you want to channel an edgy throwback vibe. Your distressed high rise wide leg trousers can be either be black, washed, white, or any other color of your choice.
Your fitted high rise waist jean with slashes on the knee can be paired with puff-sleeve tops or bold-shoulder tees.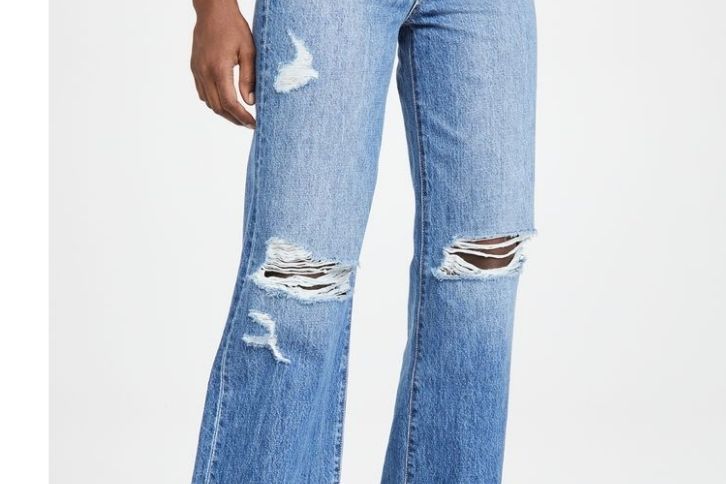 White High Rise Wide Leg Jeans
Although the white color might be preferred during warm weather, you shouldn't confine it to only that period. The wide leg jeans style makes wearing these special white jeans all year round easier especially you are pairing with a weightier fabric.
The white jean like the black is a color that allows you unlimited styling options. You can style your white high rise wide leg jeans with knits, colorful blouses, tees, and blazers.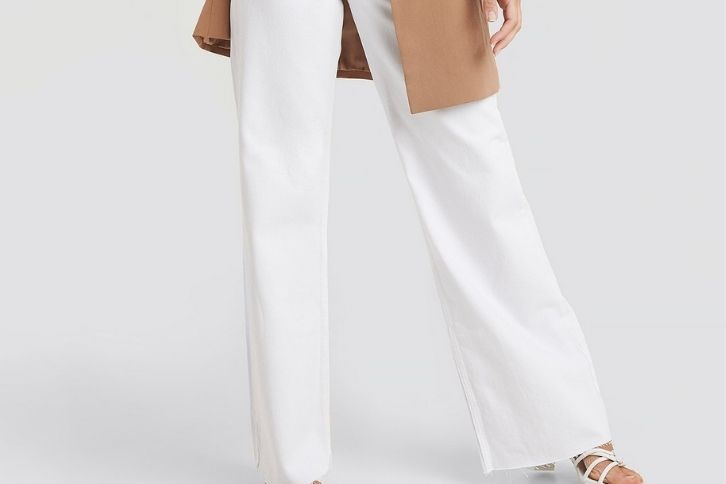 Stretch High Rise Wide Leg Jeans 
Nothing is as painful and uncomfortable as purchasing beautiful jeans that fit too tightly on you. if you are looking to get something ultra-comfy, the stretch high rise wide leg trousers in light, medium, or dark wash are your best bet.
The waist sits perfectly on you but is stretchy enough that you feel comfortable.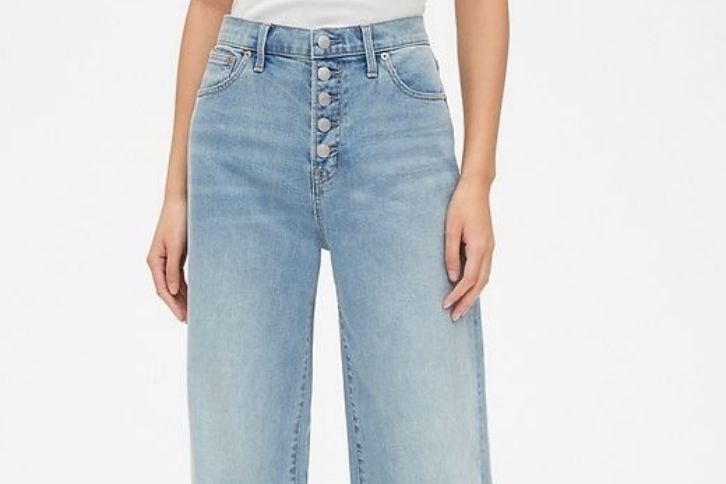 Cropped High Rise Wide Leg Jeans
The most classic wide leg jeans are usually in full length but modern designers have created a kick-flare crop as a modern alternative. Cropped high rise wide leg jeans are perfect for showing off your footwear and a great choice in warm weather.
Your cropped high rise wide leg trousers can either be in dark, medium, or light wash with unique details like topstitching or patch pockets.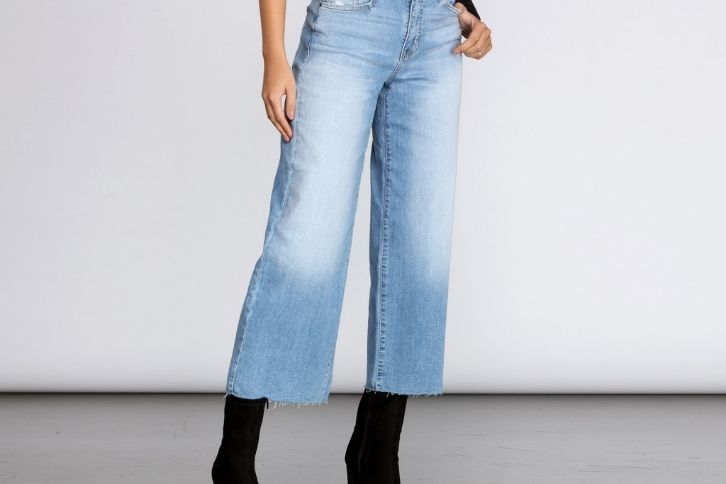 Stitched pocket high rise jeans
If you aim to reproduce a vintage look, the high rise wide leg trousers with decorative pocket stitching is the way to go. These modern 70 look jeans have stitched front and back pockets. It might not be a suitable option for you if you like putting items in your pockets.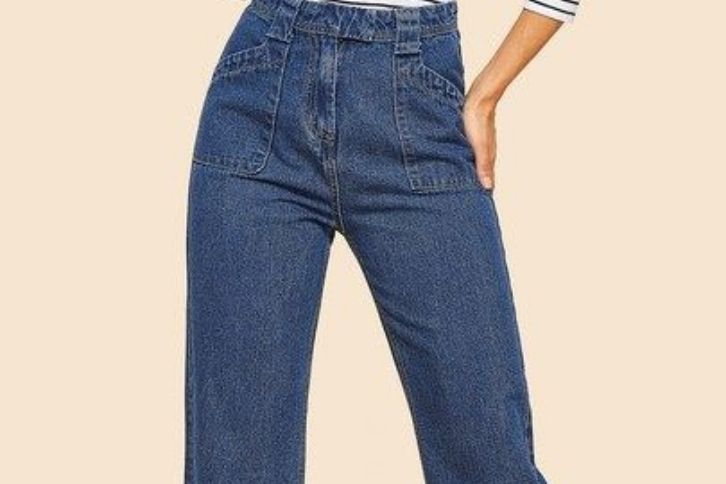 Split hem high rise jeans
The split hem makes the high rise wide leg trousers look different from other types of designs; it is made with the right amount of stretch and support to give you the best look and style every time you slip on these jeans.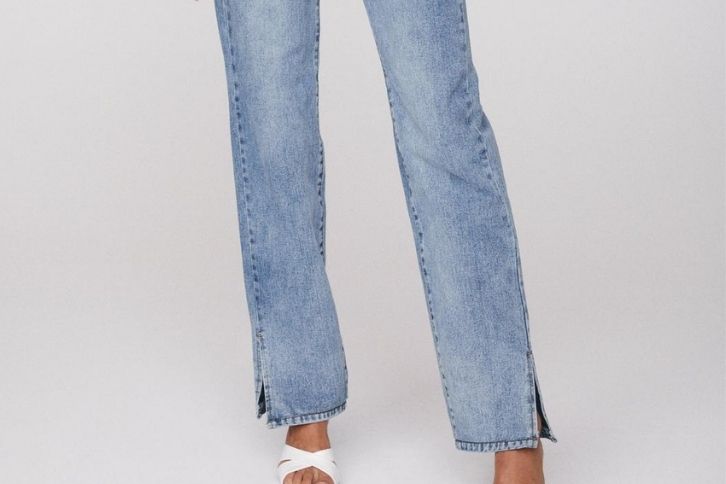 Frayed high rise wide leg jeans
If you are looking to have a perfectly undone look, the high rise wide leg trousers with frayed hems may suit you. The high rise waist gives you a tapered look that is suitable for all occasions. The frayed wide leg jeans could either be in medium, dark or vintage wash.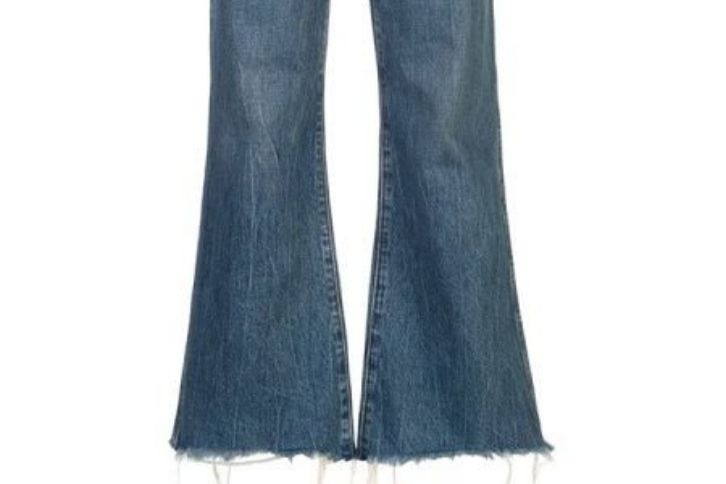 Irrespective of your skin color, size, or style, when it comes to wearing wide leg trousers, there is always something for you. Do not be left out, jump on this wide leg jeans bandwagon and start competing with your favorite celebrity.