Corset dresses are back and are coming for your jugular, okay, maybe just your waist.
Since corset tops were already in vogue, it was only a matter of time before their really close sister, corset dress, made its reappearance into society's graces. What's more, the lingerie-inspired style isn't relegated to the bedroom alone; boardrooms and prom halls have been seeing a lot of it lately, too.
What's the point of a corset dress?
A corset dress offers both aesthetic and functional purposes. Incorporating corsets into dresses creates an exquisite outfit with a flattering fit.
The corset boning provides shape and structure while cinching your waist to highlight your feminine silhouette. In essence, it flattens your stomach and nips at your waist, creating the illusion of a tinier waistline.
Are corsets harmful?
Corsets in the Victorian era were made to shave off up to 4 inches of your waist whenever you wore them. They were uncomfortable and took hours to put on. Women of the Victorian era had to be trained to wear those corsets because they were very constricting, and it took a few wears for the corset to fit as it should.
Sometimes the corset laces were done too tight and would press against their internal organs, limiting the amount of oxygen that could get to their lungs. As a result, many women had fainting spells due to not getting enough oxygen. Wooziness and dizzy eyes were also common.
Related article: 15 Amazing Split Hem Jeans Style Ideas You Should Try Out.
However, the corsets made today aren't even nearly as restrictive as they were back then, so it's safe to say modern-day corsets aren't harmful. They cinch your waist, yes, but not to an uncomfortable degree. If you feel discomfort when wearing a corset dress, it is likely because you chose a size too small.
How stylish are corset dresses?
Lots of jaws, including mine, hit the floor when Zendaya showed up at the 2019 Emmys in a stunning emerald corset dress. Talk about breathtaking. There are so many things to admire about the famous American actress, her sense of fashion being top of the list.
But Zendaya wasn't the only celebrity to totally slay in a corset dress. Other celebrities like Megan Fox, Toke Makinwa, and J. Lo gave this fashion trend a green thumbs-up as they killed in it.
If there's any more convincing you need to get yourself a corset dress or five, here are 17 corset dress style ideas for every occasion, from work functions to date nights and everything else in-between.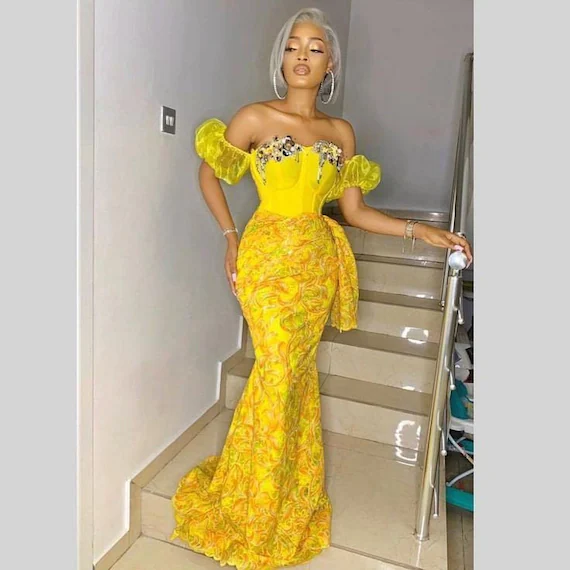 Get ready to be the belle of the ball or wedding (without outshining the bride, of course) in this mesmerizing corset dress. Made from lace and designed with corset boning and a bustier to help cinch your waist and raise and keep your bust in place.
It features an off-the-shoulder detailing for a touch of elegance and a fishtail skirt to further enhance the hourglass silhouette. The extra fabric at the waist adds a dramatic flair to the overall look.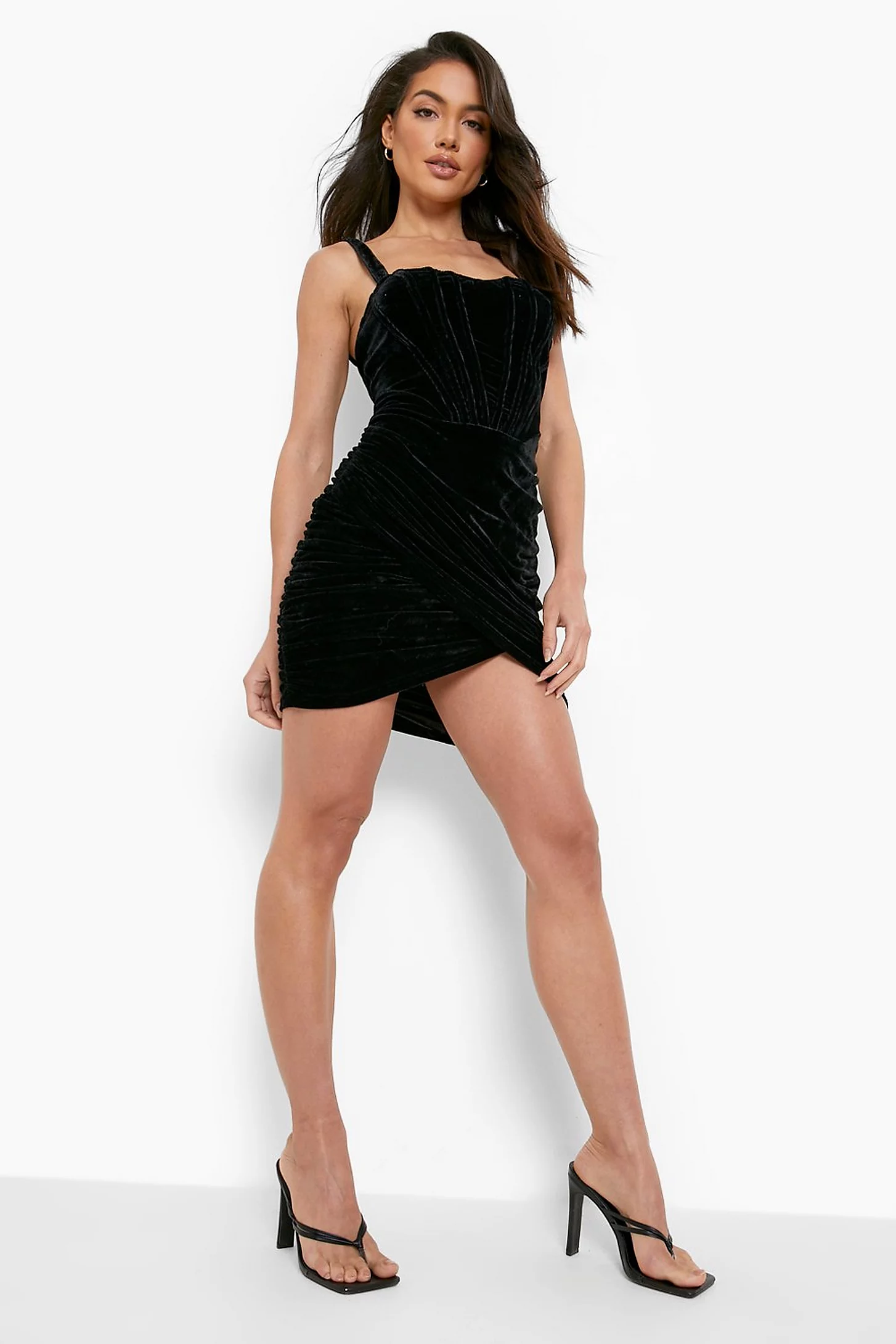 Dress in this Velvet Strappy Corset Mini Dress for a regal look with hints of sexiness. Fitted with a comfortable corset boning for shape and structure and a wrap skirt design to further emphasize your curves. Finish off the expensive-look with a Christian Dior mini bag and strappy mules.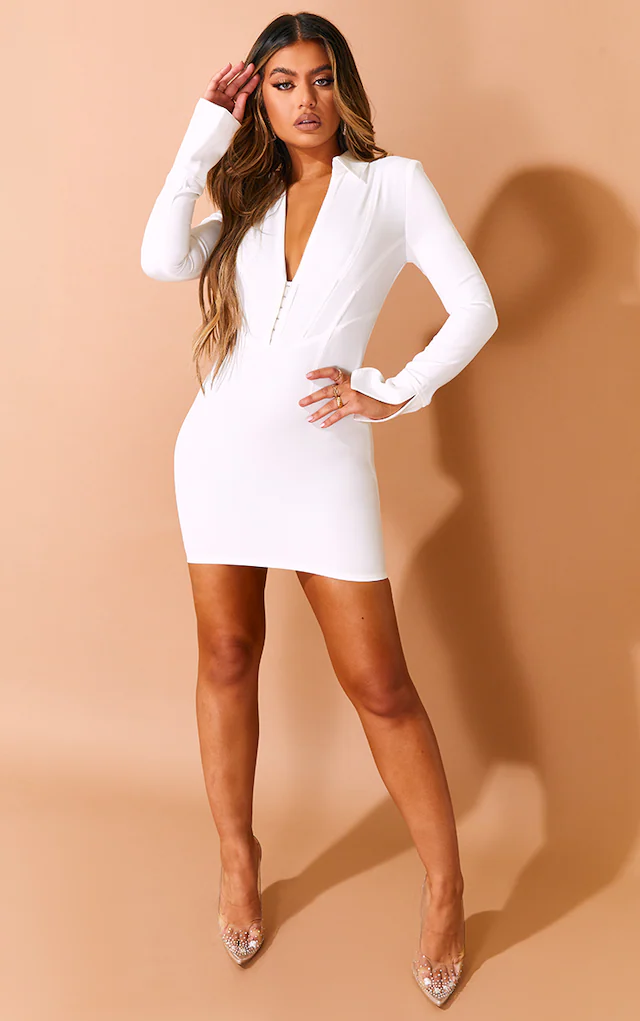 Being the boss isn't synonymous with frumpy dress sense. You can be the boss and be stylish doing so in this Split Sleeve Bodycon Dress. It features a corset detail that cinches your waist and a fancy split sleeve design with a deep V neckline. In this dress, you command all the authority and attention. Choose a pair of clear heels to further elongate your legs and continue in that classy vibes this dress gives off.
This long sleeve mini dress is designed with a cowl neckline and Bardot sleeves fitted with underwire cups for support and structure. The cascading frills around the sleeves add to the soft allure this dress presents. Make a statement by pairing it with thigh-high platform boots or play with its softness by opting for pumps instead.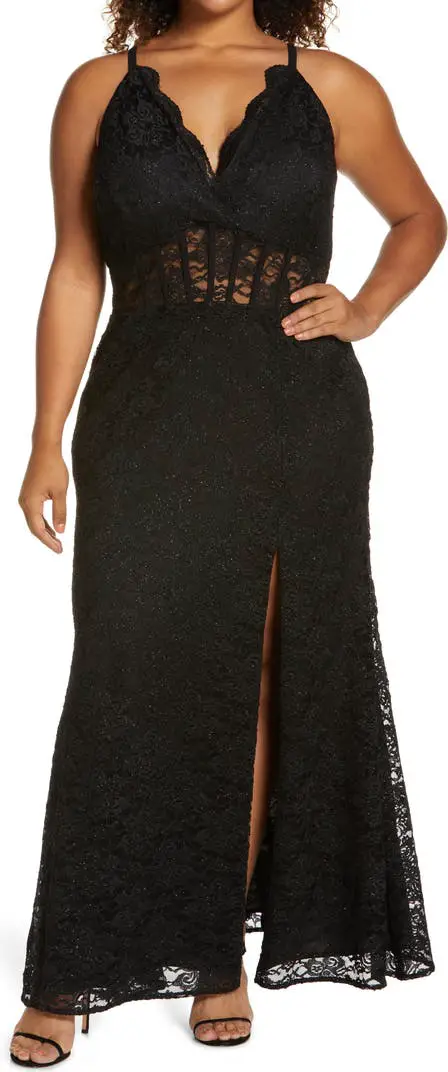 Get ready to bring the shine to dine in this lovely Glitter Lace Corset Gown. It features a sheer middle and a front slit that's just high enough for a tantalizing view. Don on a shawl and a pair of strappy heels to complete the alluring look.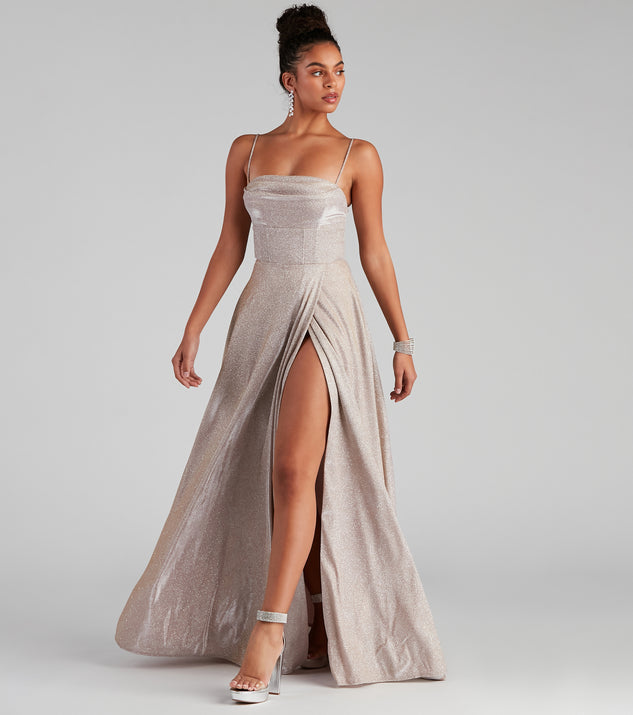 What is prom night without a captivating gown? Dazzle your friends and foes in this Denice Corset A-Line Wrap Formal Dress. It features a cowl neckline, spaghetti straps, and thigh-high front slit that throws the dress well into the exquisite category. With a corset bodice that cinches your waist to create a feminine silhouette and an A-line skirt that grazes the floor slightly, this dress will flatter all body types and sizes. Pair it with platform heels and a mini purse and have the time of your life.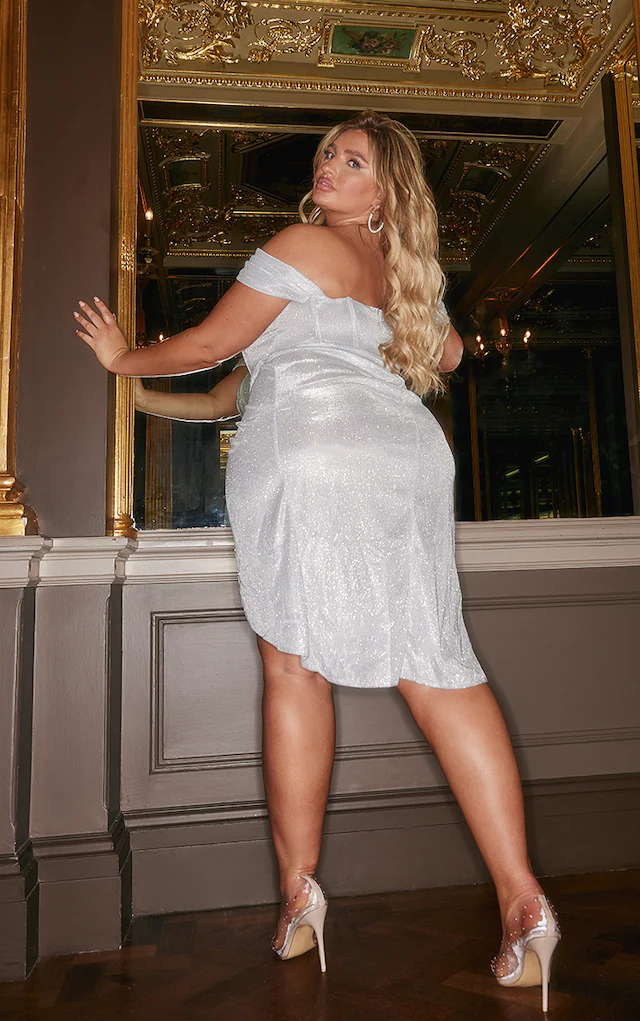 Be the show stopper in this luxurious midi dress. Silver glitter spans the entire dress, creating a scintillating effect that is bound to turn heads wherever you go.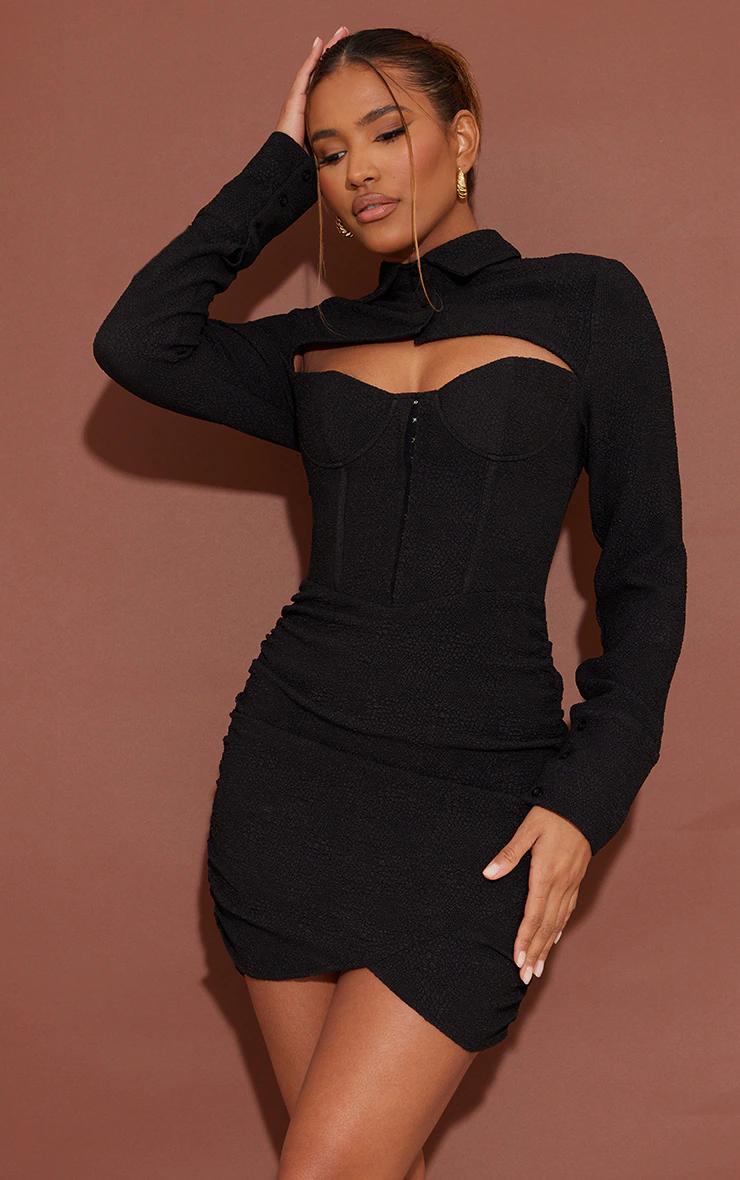 Can't decide between a shirt dress and a bodycon dress? Well, now you don't have to. Enchant everyone around you with this beautiful Shirt Style Bodycon Dress. The added effect of a corset in a bodycon dress ensures that everything is kept smooth and firm. Amp up the tantalizing effect by styling it with a pair of stilettos and statement accessories.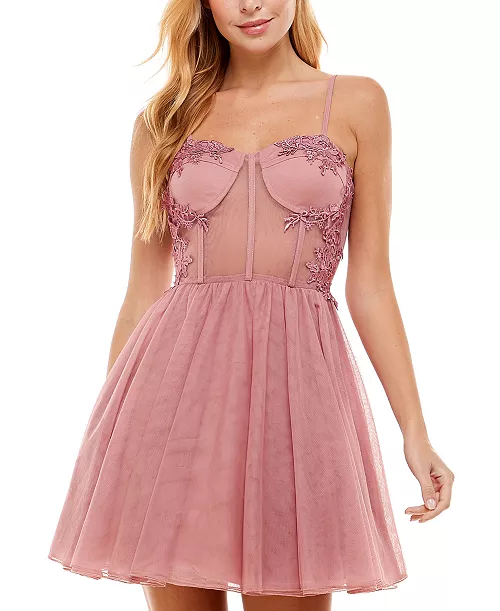 Look fabulous in this dress when you take a stroll in the park or are out for a picnic, the warm sun kissing your skin as the cool breeze flirts with your hair. Style the dress with a pair of wedge sandals or platform heels for instant glam. The sheer illusion of the bodice makes the cherry on top of this exquisite gown.
Whether it's out on a date or for drinks with the gals, slay your way through the night wearing this fabulous corset dress. It features off-the-shoulder sleeves paired with a sweetheart neckline that highlights your decolletage and an asymmetric cut that elongates your legs. Pair it with thin heel mules for a relaxed yet riveting look.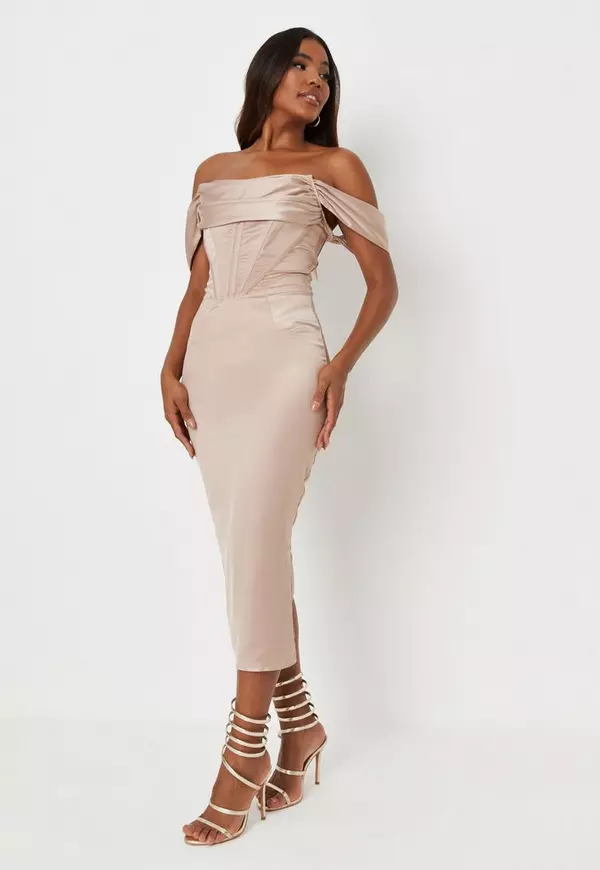 This mid-length corset gown features a drape neck with a split hem for an elegant and sophisticated look. Turn heads in this dress as you waltz into that work function or charity event with confidence and glam. Wear your best boyshorts panties to avoid fabric bumps or dreadful panty lines. Finish the look with a charming pair of gold hoop earrings and stylish stilettos.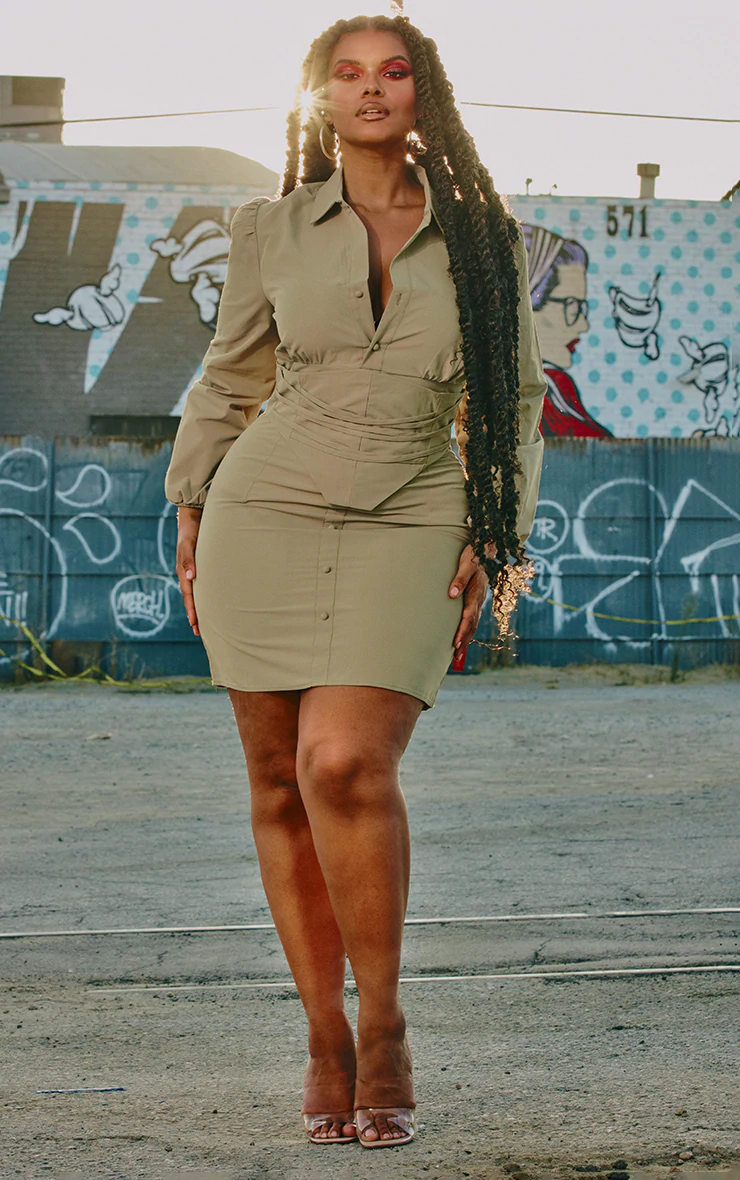 This corset dress features a khaki material, making it a lovely day dress. It is fitted with puff sleeve detailing that adds style and volume and a corset that cinches your waist; the overall end result flatters your curves immensely. Finish the look with gladiator heels and your favorite Jacquemus mini bag.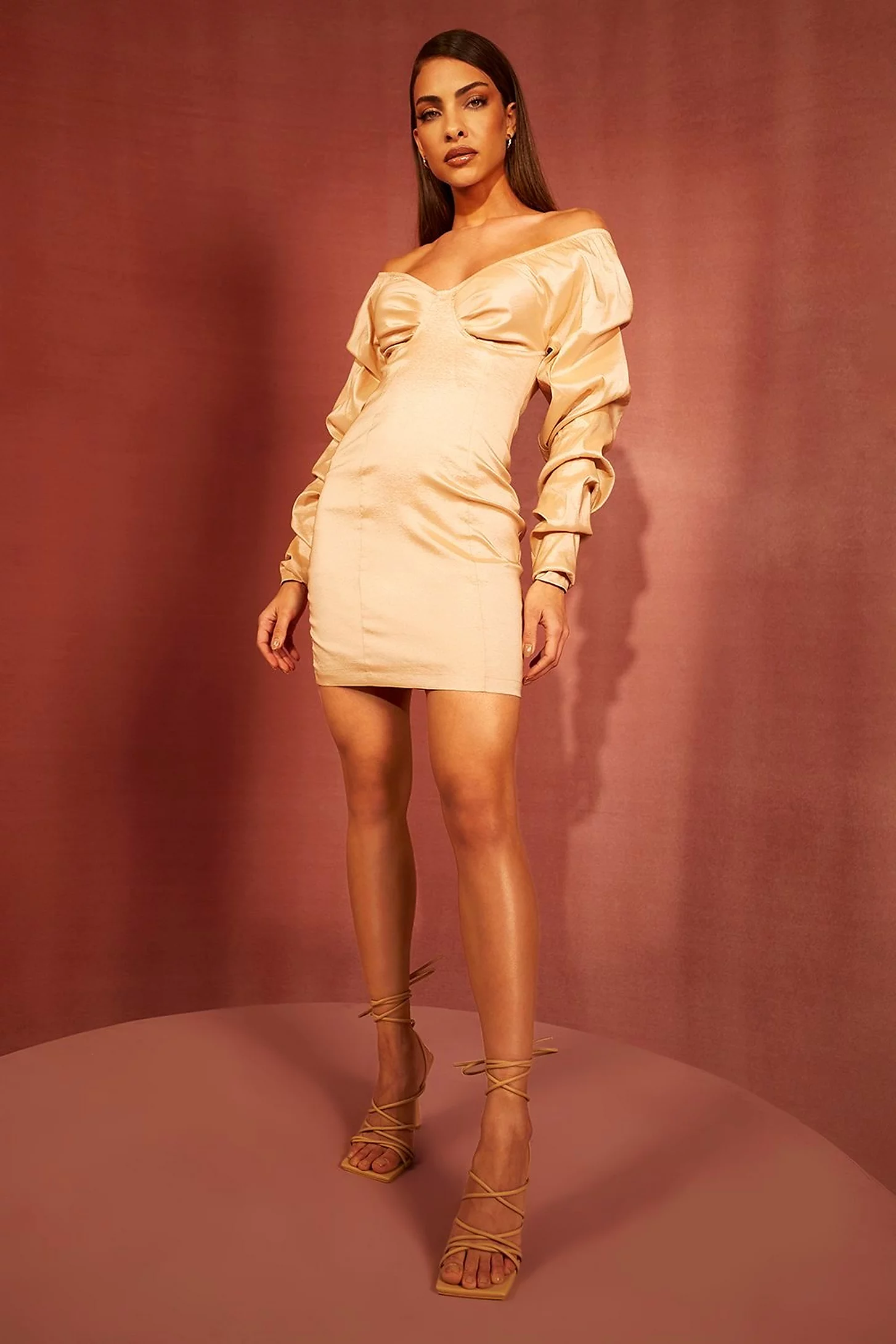 Snatched waist and endless legs? Yass, queen! The off-shoulder cut of this Corset Mini Dress shows off your delicate clavicle and shoulders, while the ruffle detailing of the arms adds volume to your upper body without being bulky. Wear it with a pair of same-color heels for the illusion of longer legs.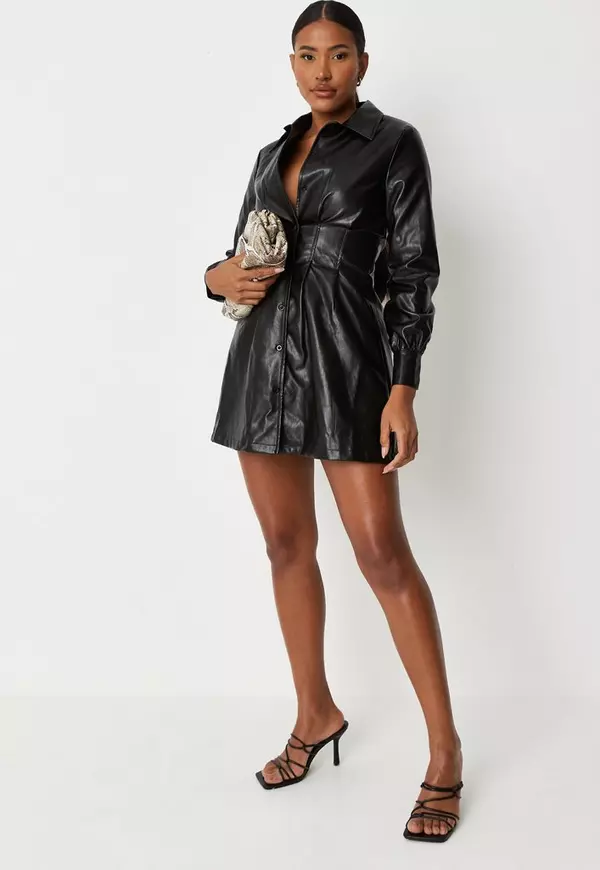 Shirt dresses are pretty fun outfits, but a corset shirt dress? Chicness overload. This shirt dress has the added bonus of being made from faux leather, so not only does it give off badass vibes, but it can also withstand scrapes and scratches that would mar real leather. Style it with a pair of combat boots for 100% badassery or thigh-high lace-up boots to get in touch with the dominatrix in you.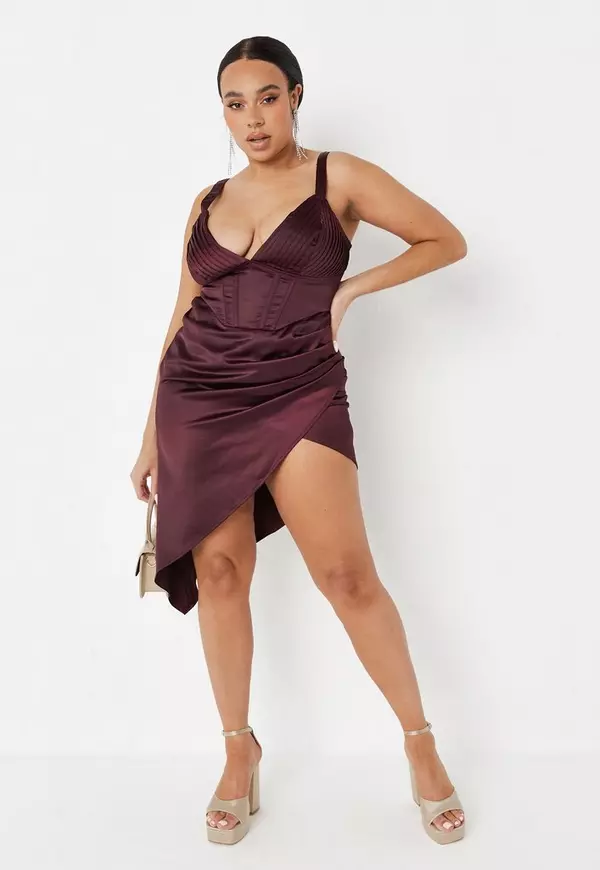 Satin is an alluring fabric, soft and very comfortable, making it an excellent material for corset dresses. Look and feel sexy in this corset midaxi dress. Its asymmetric cut cuts the body vertically, which gives the illusion of longer legs.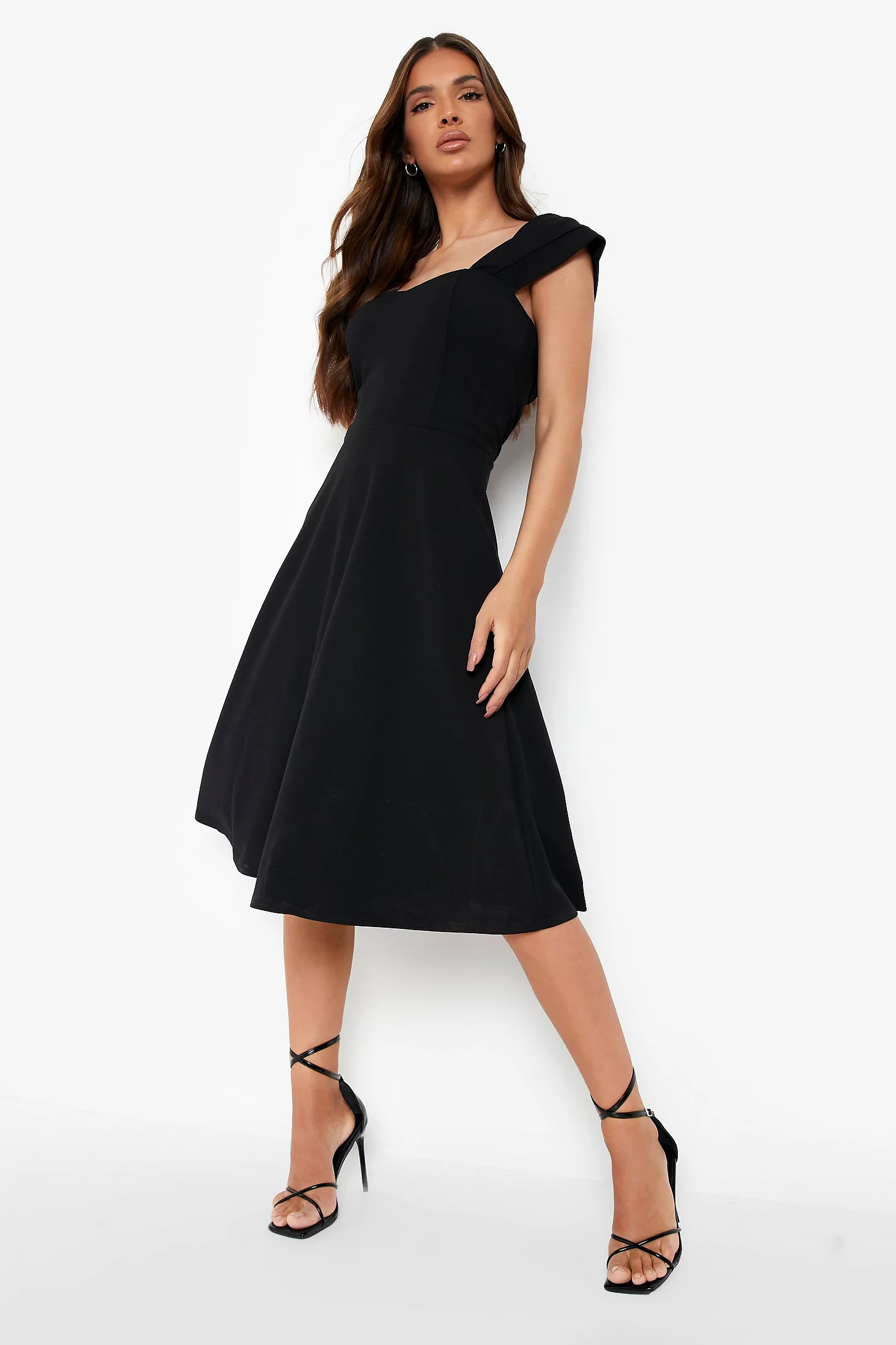 This fashion trend can be an exciting addition to your office wear wardrobe, and this Corset Detail Midi Skater Dress is a great option to start with. This dress guarantees a snatched waist while the skirt billows over your hips, creating a very flattering figure.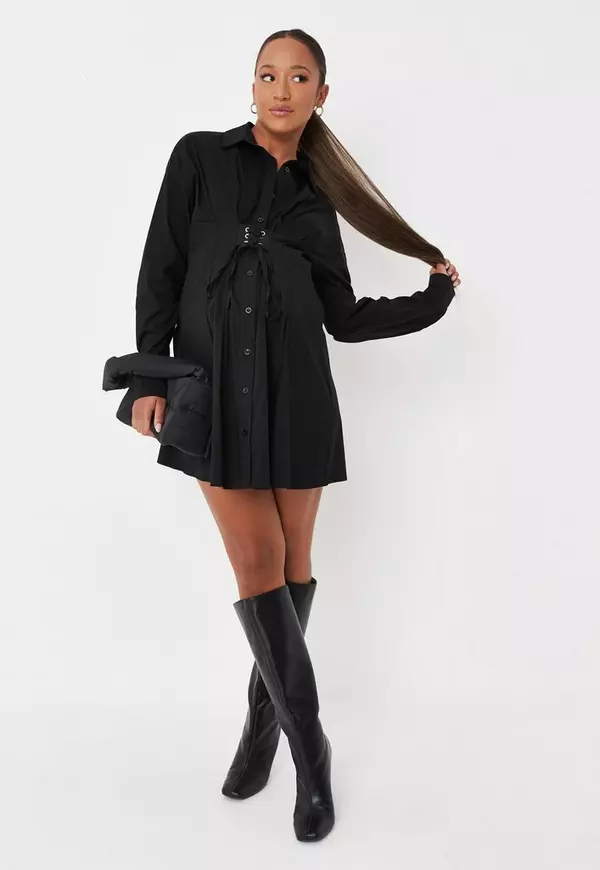 Corset dresses don't all have to be figure-hugging, as this fantastic black corset tie-front maternity shirt mini dress clearly shows. Pregnant women don't have to be left out of the fashion trend, thanks to this innovative style.
This dress isn't just for pregnant women alone, either. If you find corsets a bit too restrictive for you, but you still want to partake in the trend, this is a fabulous dress for you to buy. Finish off the look with a pair of riding boots or flat sneakers.
Conclusion
Whether for its practicality or aesthetics, you should switch up your usual dress style by incorporating corset dresses. Have fun with what look you're going for, whether it's business casual for work functions or sexy vixen for a night out with bae.
That said, would you try out any of these style ideas? Which one appealed to you the most? Have you tried any before? How did you feel? Let me know in the comments section.
You may also like to read, Top 20 Bootcut Leggings You Will Love to Get Your Hands On.