Summer is still months away, and now is the perfect time to plan your summer outfits, with beach dresses topping the list.
Dressing up for summer is tricky, like every other season, because the weather decides what's best to wear. Going to the beach is always on the list of fun things, but after settling on a great swimsuit. The only things left are the outfits that will get you through the humidity and still look flawless.
You can try many cute outfit ideas, even if you don't fancy floral prints. The important thing is that you feel beautiful with whatever you are wearing. From rompers to linen pants, sarongs, shorts, beach dresses, and two-pieces, your style is about to get a dose of excitement.
The heat of summer will compete with your hotness with these outfits. Read on to see how to elevate your style this summer.
Related article: 15 different pleated skirts and how to wear them with anything.
1. Beach dress with Pleated Hem
When the sun comes down, it is time for the evening parties, and as such, it calls for a more stylish beach dress. This is why you will need a lightweight piece with details, like one with a pleated hemline, gathered sleeves, and maybe off-the-shoulder to be extra. You can style to create the perfect day-to-night outfit with a change of footwear. Just exchange the flip-flops for sandals, and you're good to go.
2. Button-Down Shirt Dress
Shirt dresses are a staple, which is the fact that no one can deny, with a white button-down version being the most popular, because they are so easy to style. You can throw them over your bikini, add a belt for a cinching effect, and complete with strappy sandals. Or you can opt for the colored shirts, some even with stripes or prints, and wear over tank top and shorts, with sneakers to complete. When nothing else feels right, this outfit is always a chic choice with your beach hat in tow.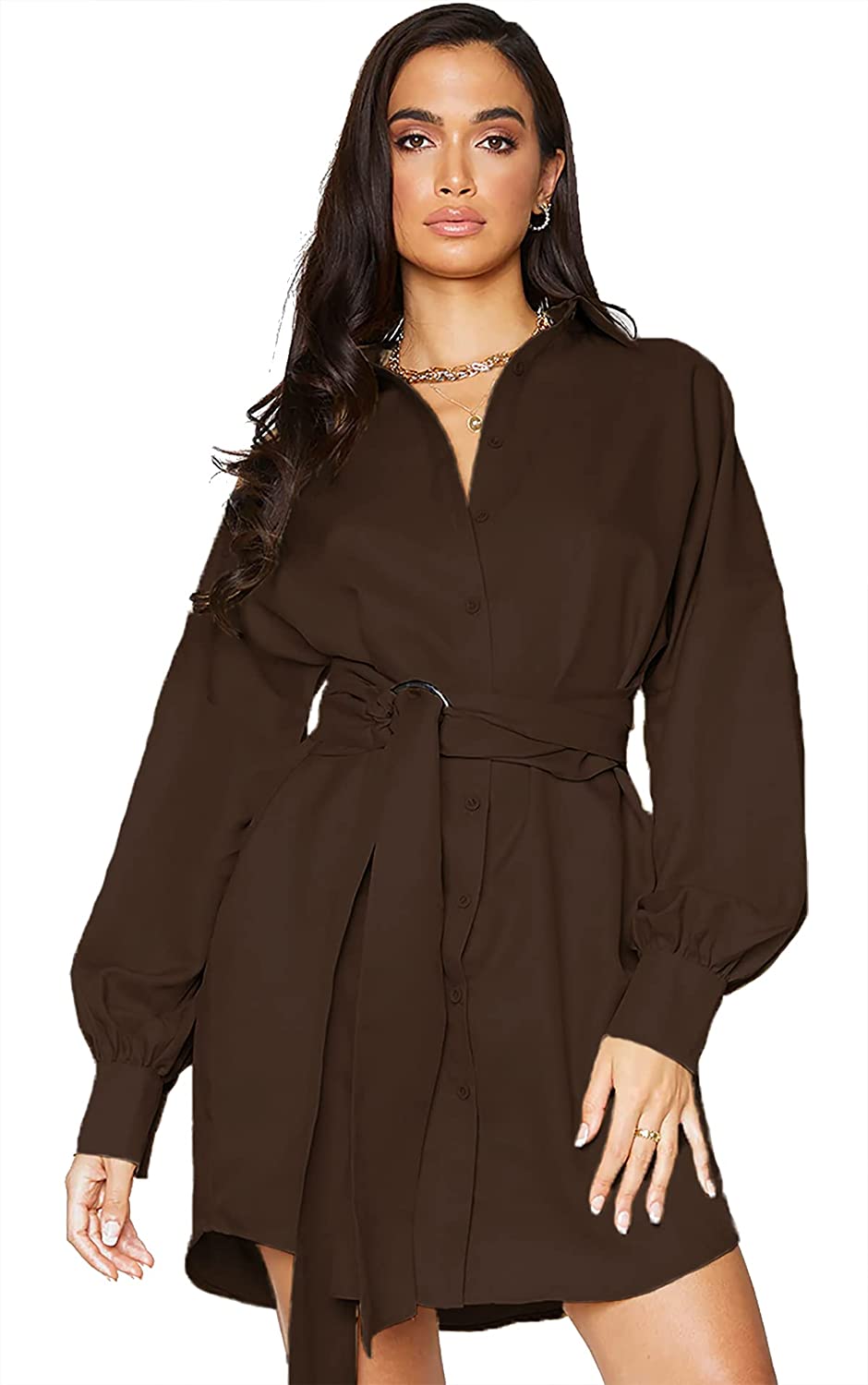 3. Open-knit Crochet cover-up
Yes, bring in the knits because they are not only for the chiller season, okay. The open weaves are preferred to complement the airy vibe of summer and are an excellent opportunity to show off some skin. The crochet dress might look simple, but it has a subtle statement-making appeal. Pair with a bright-colored bikini underneath, so it would not be hard to miss. If you succeed in wearing it with a vibrant bikini, the dress should be in neutral shades like nudes and oat colors.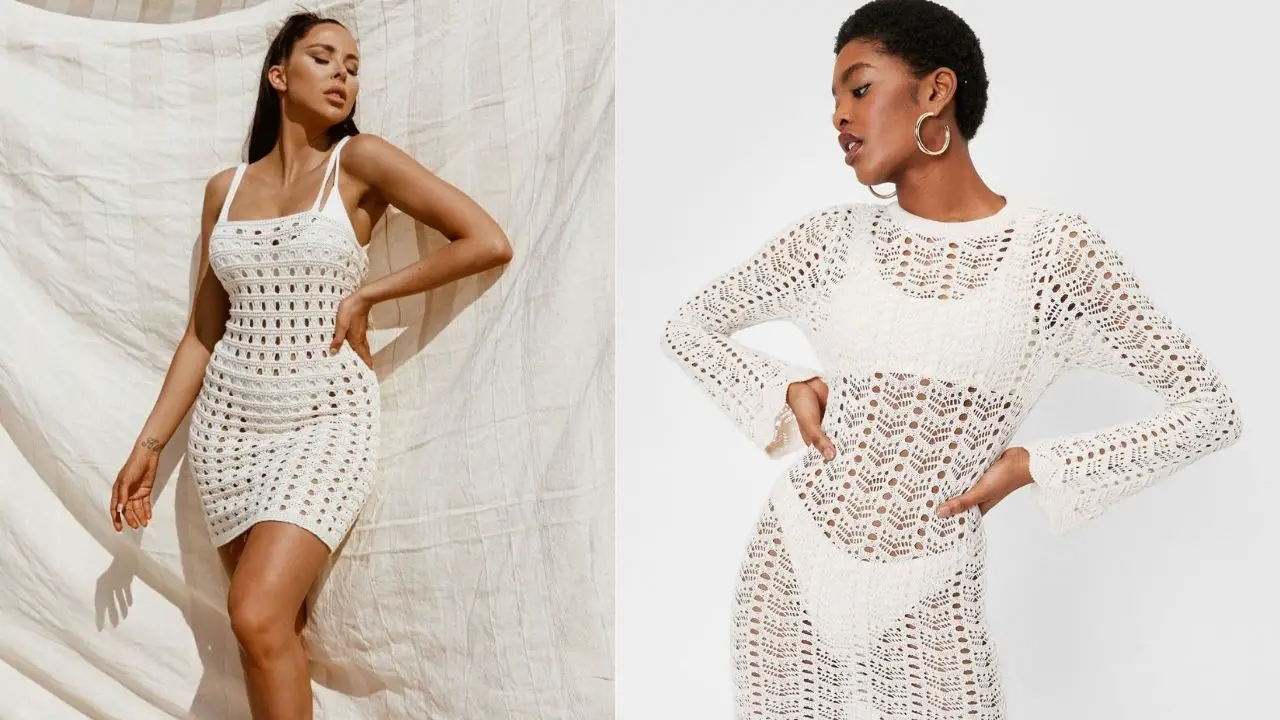 4. Wrap Skirt Outfit
Cue in a wrap skirt to your summer outfit as they also double as a sarong. A free-flowing wrap skirt with frill edges can be a nice pairing for crop tops to bralettes. To place all the emphasis on the dress, make sure a bold print design.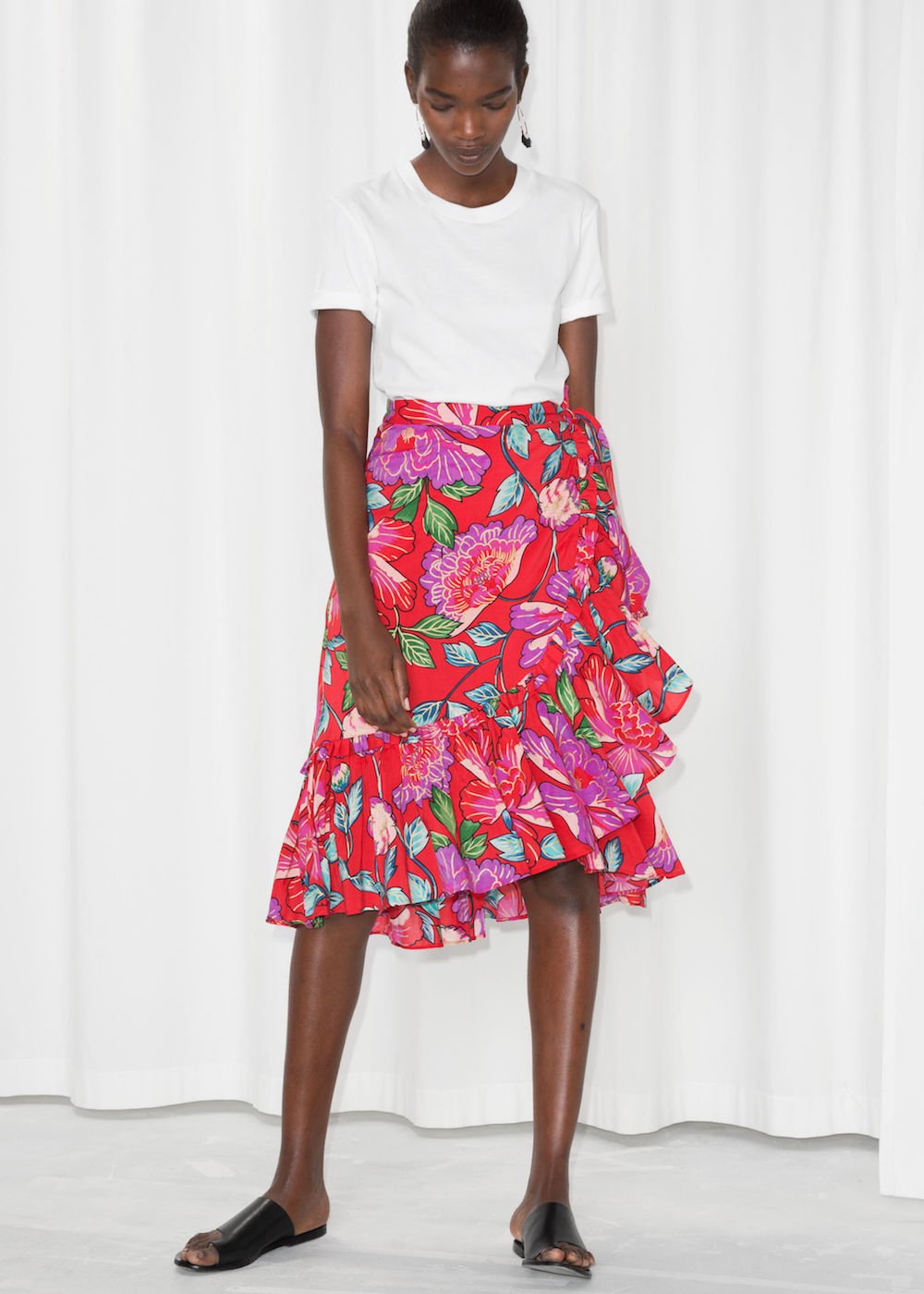 5. Tank Dress
A tank dress is a way to go if you require a more tight-fitted dress. They are a practical choice: sleeveless and body con with a bit of stretch to keep you comfy through the humidity. You can put together a trendy look with sneakers and simple jewelry.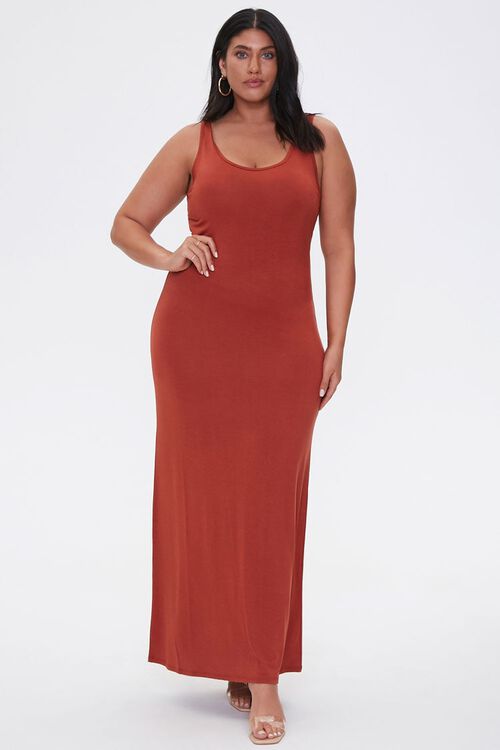 6. Romper Outfit
Beach and fun go together, so it is only fair to dress in a casual outfit that is comfortable and easy to style. The apparel that comes to mind is a thin-strapped or tank sleeve romper, which only needs footwear to style. You can also layer your bikini with them, so you will be ready to take a dip. With the many fun colors and prints available, shop for a romper made with breathable fabric for summer.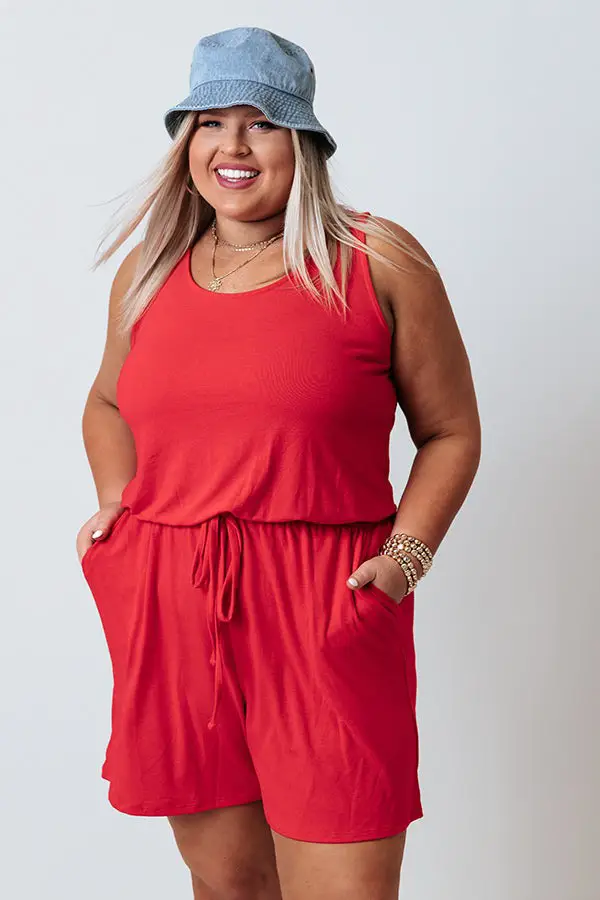 7. Wide-Leg Linen Pants
Wide-leg pants are an excellent substitute for beach dresses since they are both breathable outfits. They are great for lounging all day for a lazy summer vacation, with a thin-strapped top or a one-piece bikini. You can also transform wide-leg pants into a laid-back look with a stylish crop top for an outing. Finish off the easy appeal with slides or sandals for strolls down the shoreline.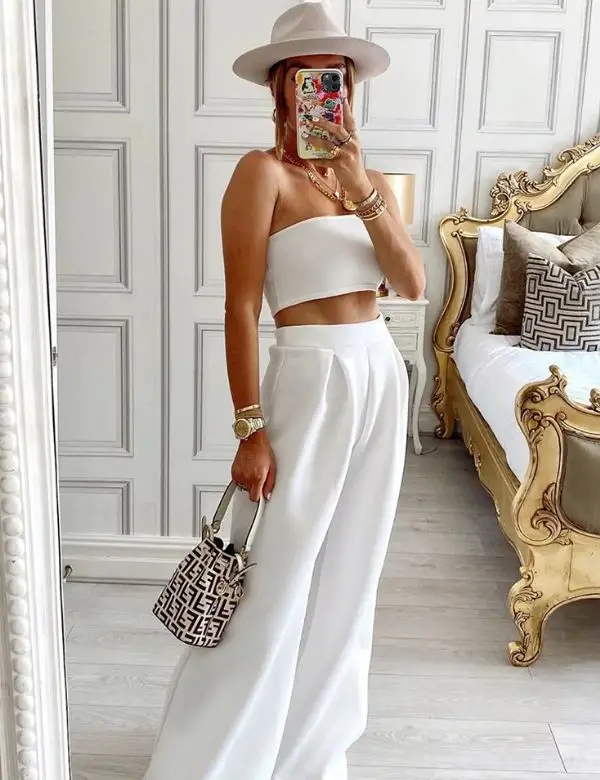 8. Slip Dresses
Slip dresses are another great alternative when you don't want to wear beach dresses. Since they are thin-strapped, they are suitable for humid weather. The mini silk styles quickly classify as beach wears for ladies as they are fancy yet laid-back. You can wear it with anything from strappy sandals to mules for a day-to-night transition outfit.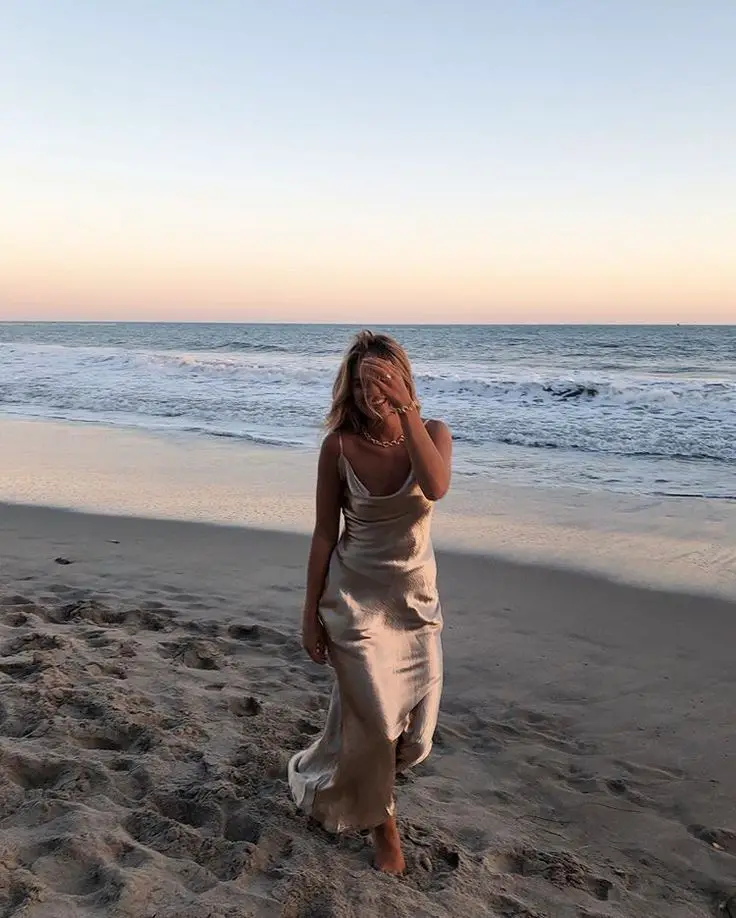 9. Cut-out Beach Dresses
The renaissance is still on, and cut-outs with their subtle skin-baring effect have proven their staying power. They are easy to style since the dress makes a statement all by itself. So, you can wear it with a mule, flip-flops, and accessorize with a shell necklace for a trendy beach look.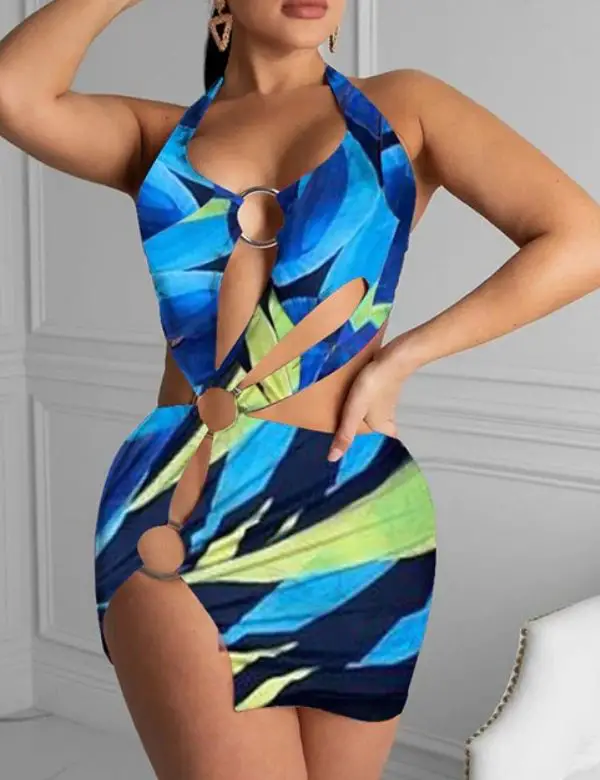 10. Athletic Shorts
There is nothing better than a sports game on the beach, so why not take advantage of the sporty vibe and dress-ready. To pull off a sporty aesthetic look, wear sports shorts, pair with a matching one-piece swimsuit, and finish with a bucket hat. For more glam, throw some sunshades on, and you are all set for the action.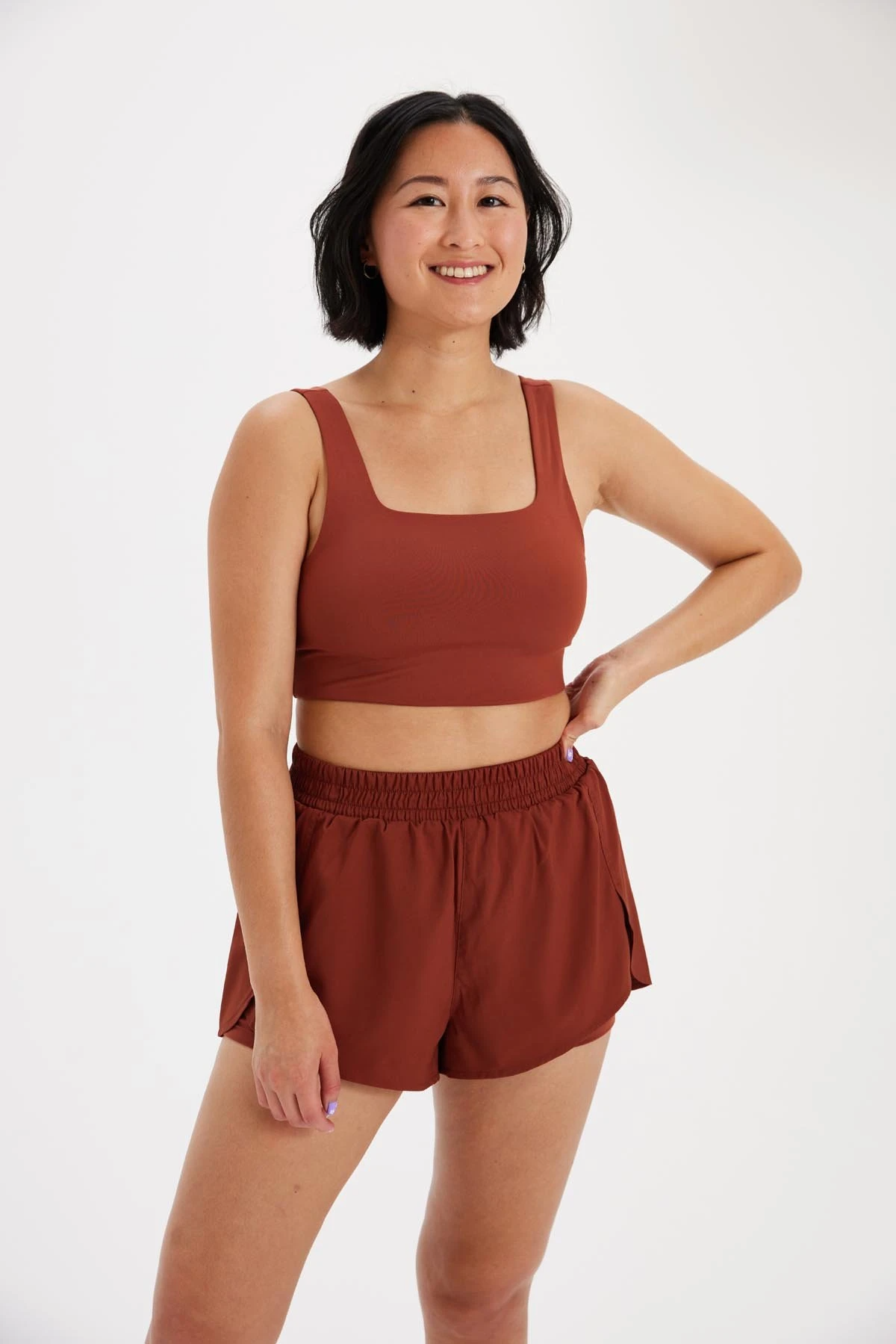 11. Beach dresses with Slits
Your beach dress does not have to be bare, as modern designs are available to rock for everyone. A slit feature upgrades the dress to a sexy number, as you get to display some legs. So, shop for colorful pieces with front slits in different colors and patterns. An ideal beach dress with a slit detail should still have other style details such as a ruffled sleeve, a smocked bodice, and the likes. So, you can style with accessories and mules for any beach event.
12. Loose Jumpsuit
It is excellent to have at least one loose jumpsuit in your summer wardrobe rotation. Jumpsuits are one of the best ready-to-wear options for a quick, stylish look. Since it's for summer, the fabric should be light, thin-strapped, or short sleeves with an expansive, airy feel. Colors do not matter, but vibrant prints should be on your mind.
13. Denim shorts
Denim shorts are an ever-classic choice to wear during summer. While you probably own tons of the regular ones, now is a great time to try trendy designs from frayed hems to slit sides, tie-dye, and any updated design that appeals to you. Wear a chic top to compliment the look, such as shirred tops, alter tops, camis, swimsuits, and tees. One look you can try for a casual beach outing is a swimsuit, layered in denim shorts, with a cropped vacation print shirt thrown over it.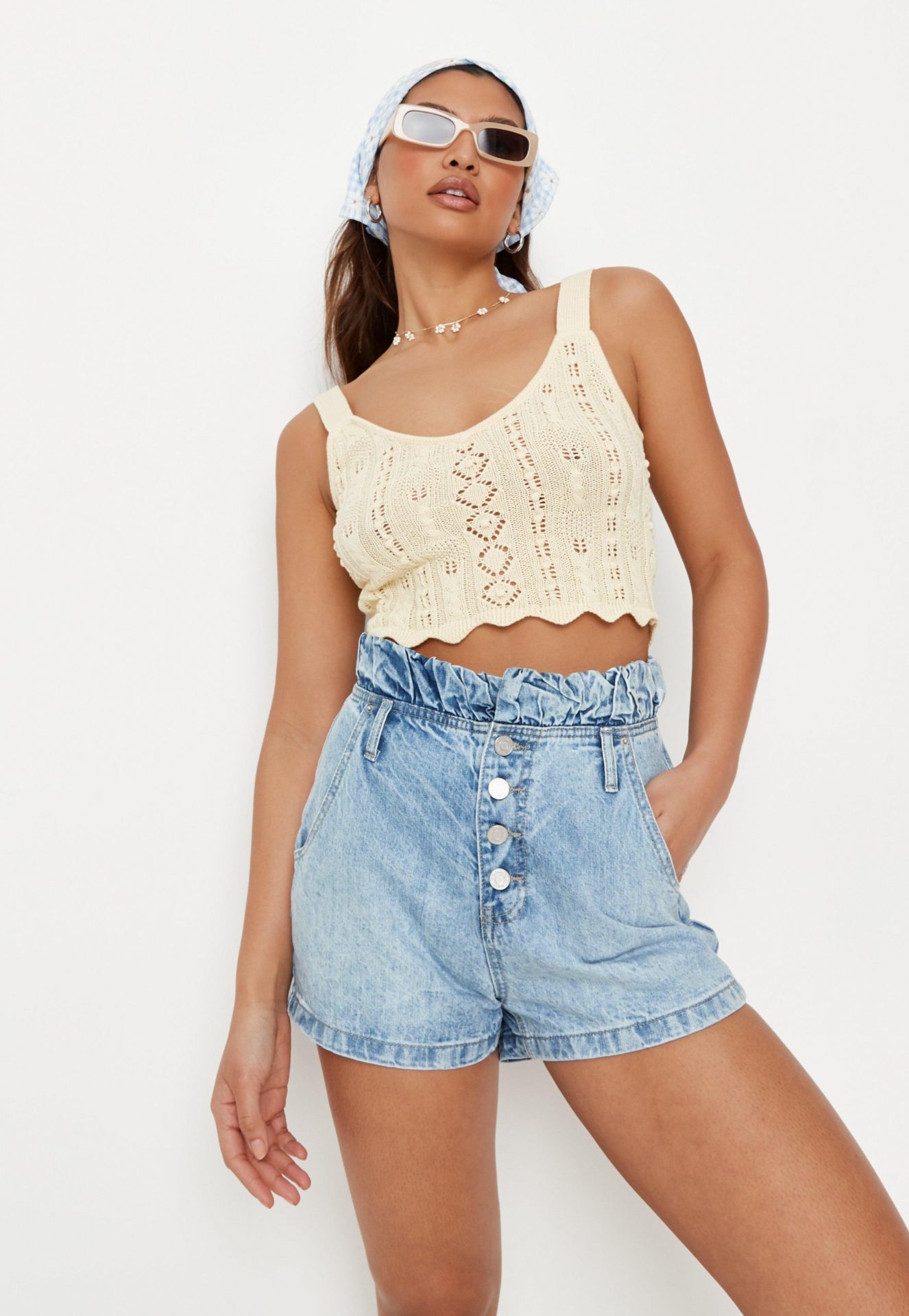 14. Matching Set Outfit
A matching set outfit will convince you that summer, if not just for lounging when styled right. Most especially the kimono sets, as they look effortlessly chic for any season. For the heat of summer, wear with your bikinis, strapless tube top, or a bralette. You can also wear it separately; the top can serve as a good cover-up for swimsuits when you don't want to appear dressy. The big pants are all you need when lounging is still in the books for you.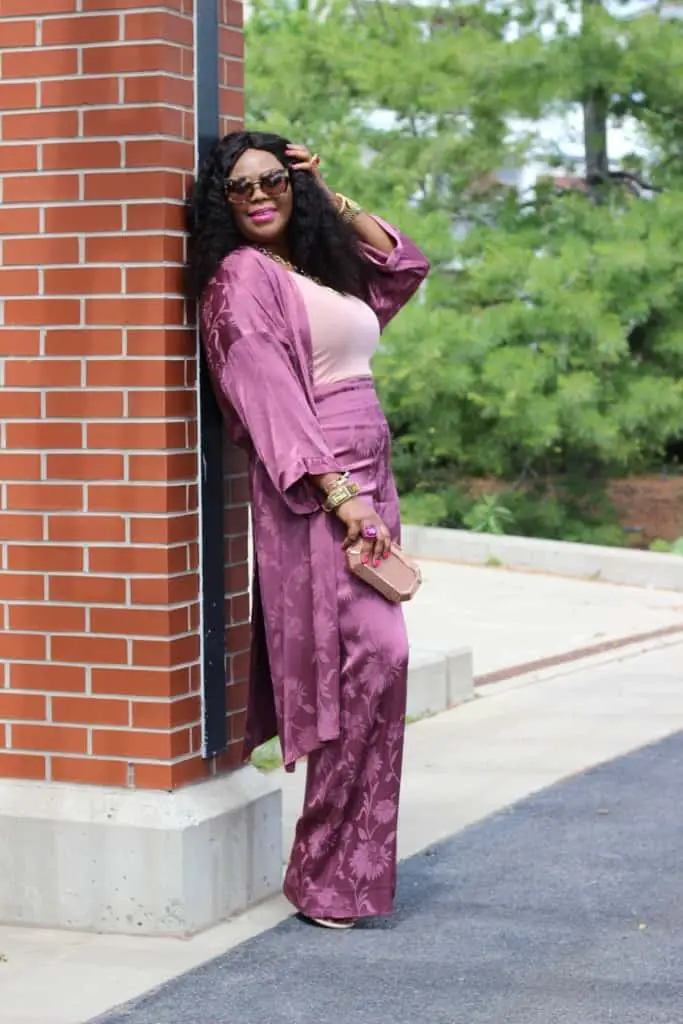 15. Maxi beach dresses
Maxi dresses are always on the summer outfit because they are a beach-ready staple. They are one of the classy beach dress choices a lady can enjoy the season. However, this summer, wear an upgraded design with some ruffled details. Pair with matching slides, colored sunglasses, and a wide straw hat for an ultra-chic look.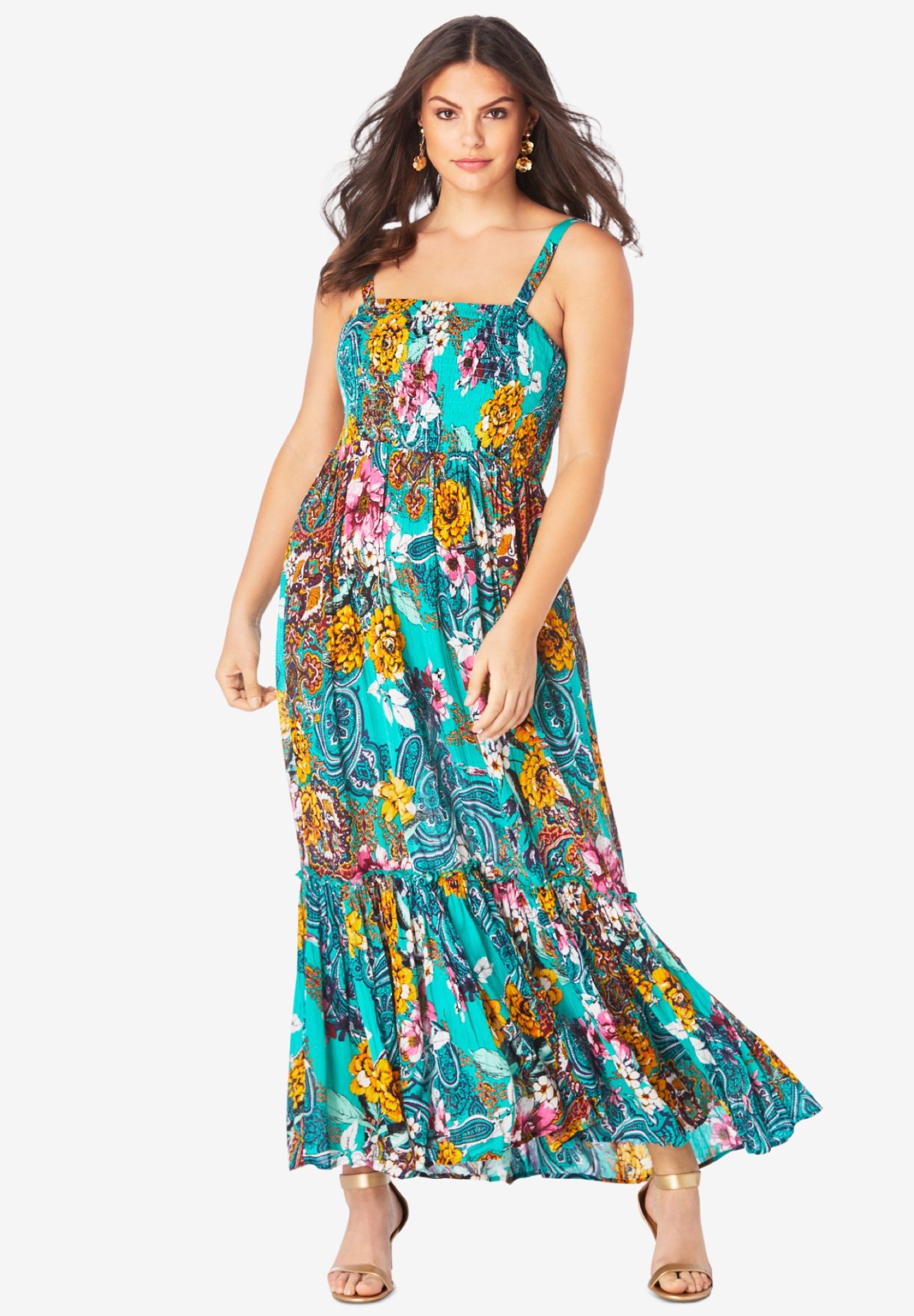 16. Baggy Pants outfit
Baggy pants are allowed, from boyfriend jeans to low-rise wide-leg pants, as there are many ways to style them. The pants are roomy, so a form-fitting top is the only appropriate pairing option. Go with the Y2K aesthetics, and wear with a bikini top, shimmery crop top, and accessorize with bucket hats or rectangular sunglasses. You can also wear a simple tie-front top or one-shoulder top and finish with some chunky sandals.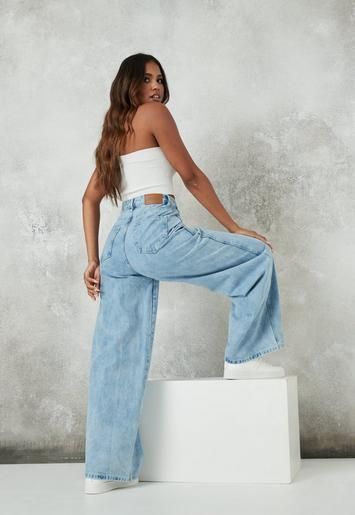 17. Sheer Beach Dresses
You know it cannot be a hot summer look without at least one sheer number, which is a fabulous girl guide to pull off an effortlessly sexy look. There are many see-through iterations, from dresses to button-downs and jackets. Layer with just your bikini bra-top or one-piece for a bold take, and keep all eyes on you. You can always wear a light, thin-strapped dress underneath for more coverage.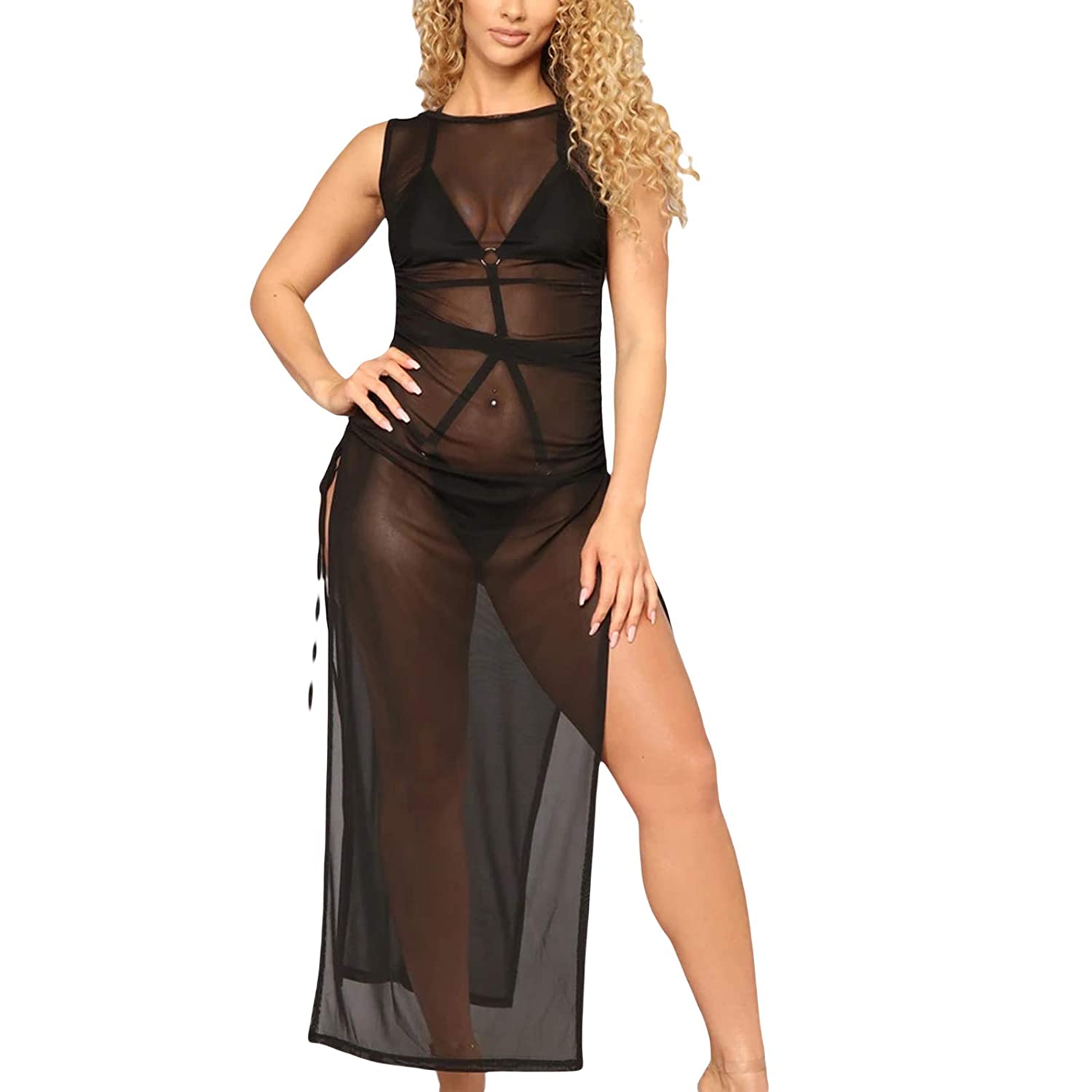 18. Mini Skirts
Mini skirts are a staple piece for all seasons, summer being the favorite for many wear rotation. They will look good with a string bikini layering, oversized straw hats to keep you shaded, with some accessories to finish. Instead of wearing ladies' casual beach dresses for an outing, mini skirts paired with a trendy crop top can turn things around.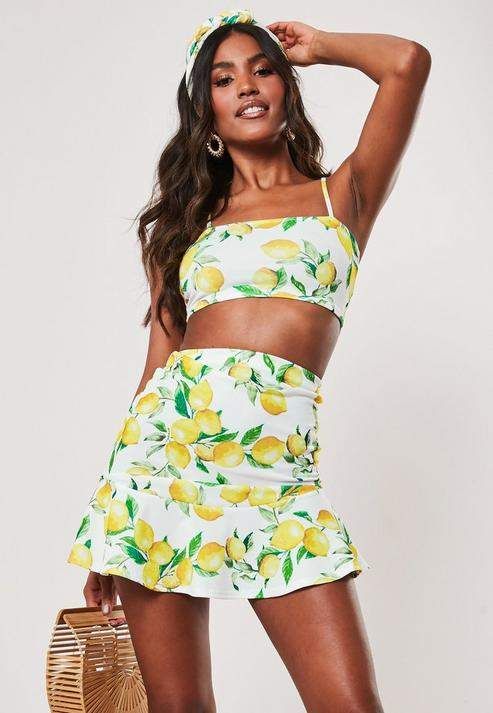 Which one of these 18 beach outfits will you be trying first? Better still, plan for all of them for outfit variety. After styling, don't forget to keep your sunscreen and all the extra shading you will need to protect yourself from UV rays. You may also like to read my latest article, Backless Bra: Your ultimate guide to choosing the best backless bras.