Summer is officially the hottest season of the year and it calls for skin-baring and free-flowing outfits that are breathable yet chic to get through the heat while staying fashionable. Summer skirts are the perfect bottoms to complete the task of putting together an easy or sophisticated outfit.
A cute skirt can be the missing piece to a summer-ready wardrobe because of the versatile styling options it presents. From miniskirts to floral prints, pieces of denim, and the leg-baring numbers. Read on to see the amazing selection of skirts we have lined up.
Sarong style summer skirts
Beach and pool parties are always on the agenda for a fun-filled summer. Instead of paring your bikinis and bralettes with the regular sarong, go for wrap skirts that can double as a sarong. The layered design makes them suitable to wear from home with crop tops.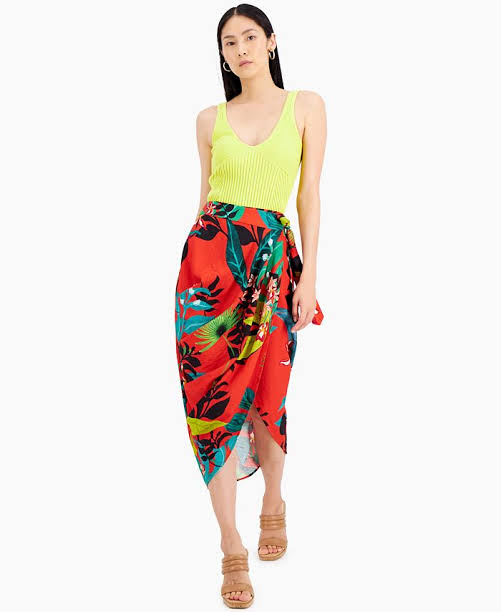 Summer skirts with slits
Slits are featured in skirts to ease moving around while wearing them. It is now used as a design aesthetic for both long and short skirts. Since skirts come with front slits, high slits, and double slits, this only makes them more appealing. Summer is the best time to rock high slit numbers, so you can show off some legs and slay.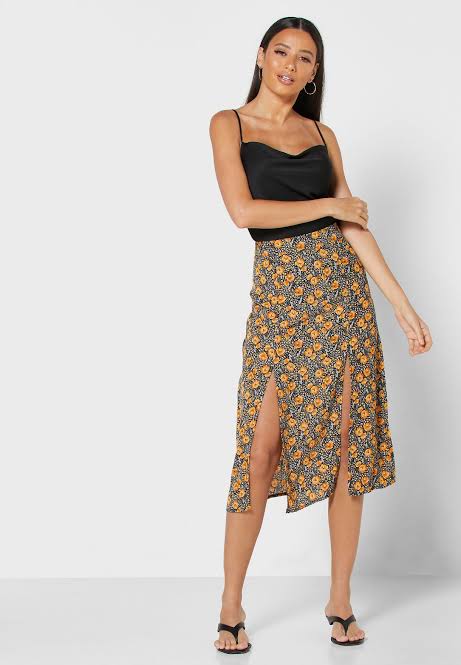 Loose crochet skirts
Crochet is a knitting pattern, which means skirts made from them will be knitted and thick. This is why you should opt for open and loose-knit skirts. Such designs will look like a net rather than a knitted skirt and can be a cozy companion for summer days. Layer them with your swimsuits or bikini sets, clogs on your feet, and you will be ready for every summer.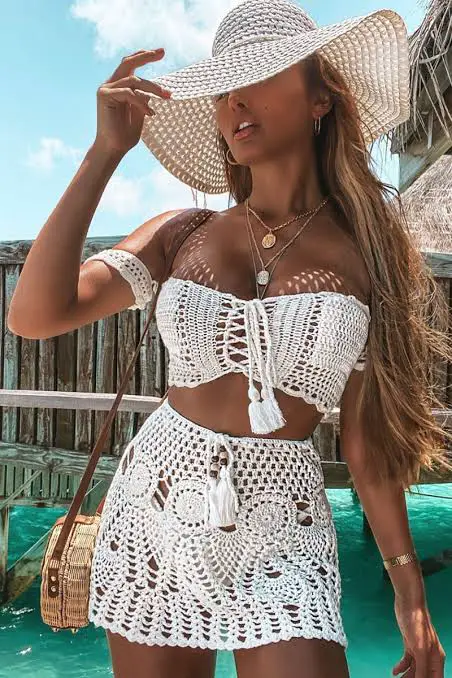 Asymmetrical skirt
Asymmetrical skirts are the perfect way to look laid-back and polished. Throw them on for formal settings because they are a bit dressy for lounging. The hemline also adds the extra details you need to draw attention to, so pair with a simple top of matching colors. Nice heels or dress shoes with a clutch in hand and a summer event ensemble is sealed.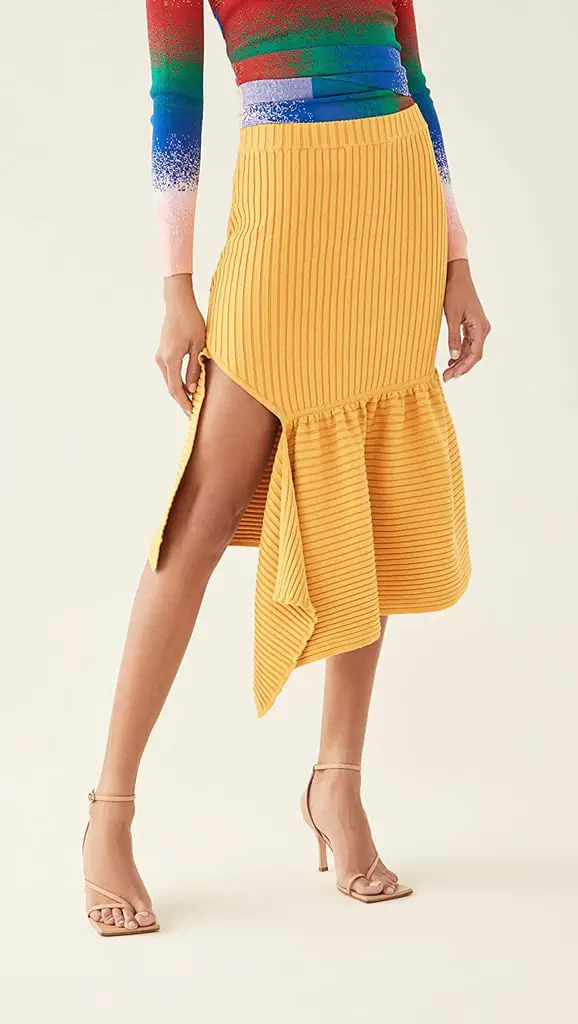 Ruffled summer skirts
Ruffles are extra details that make a skirt beautiful. This skirt design is size inclusive and comes in different lengths. It doesn't matter the print or fabric; the ruffled design always elevates a skirt. Pair them with simple tees or bell hand blouse, a flat sandal and you will be ready for any fun activity.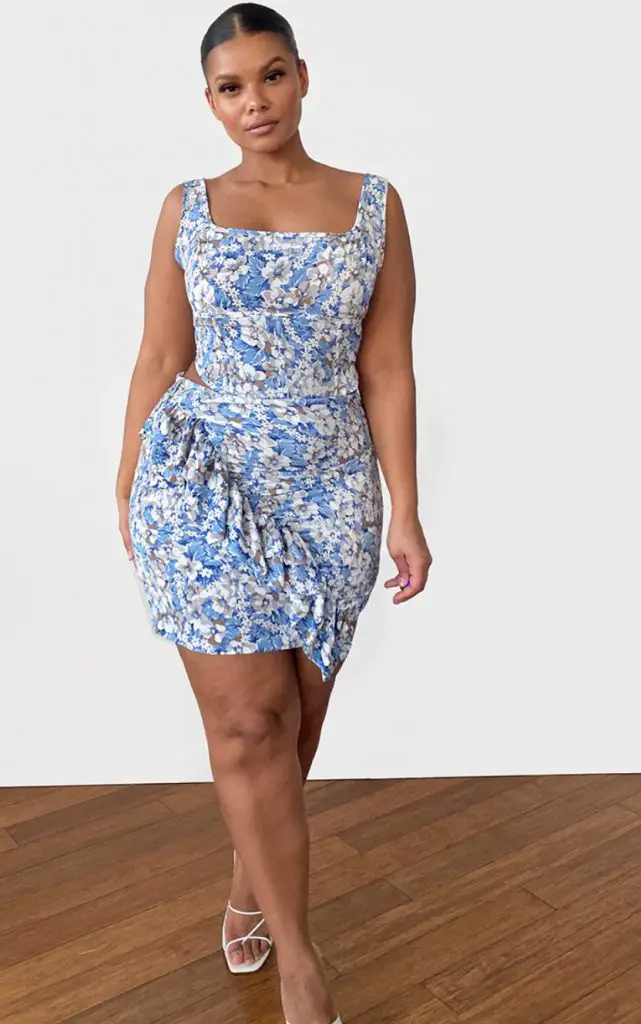 Maxi summer skirts
Long-length skirts are dominating summer these days, so get on the trend with a maxi skirt. They come in different designs, such as tiered steps, floral prints, plain linen, and cute full-length skirts you can find. They are loose enough for summer despite their length and can be styled to look elegant and chic.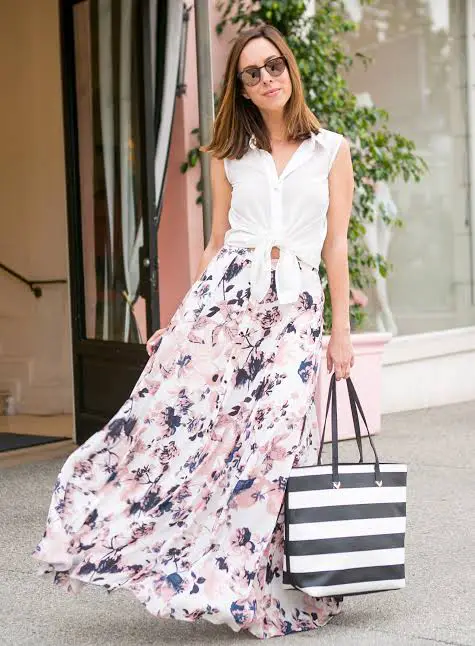 Denim summer skirts
Summer requires a stylish rotation of skirts and denim got you covered. The front button-down miniskirts are always a trendy option as you can style them in several ways. Avoid the thicker denim pieces and opt for thinner designs. The chambray blue version is also a lighter option you should consider. Pair with any choice of tops to attend all your casual outings.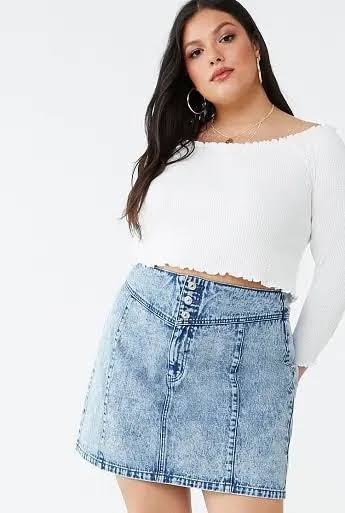 Sheer summer skirts
Bare some skin in a classy way with a sheer number. Sheer skirts are see-through silhouette numbers with the right dose of sexiness and glam which can be used to elevate your summer wardrobe because they are super feminine when paired with crops and loose tops. Styled correctly with heels, you can even rock them for dinner dates.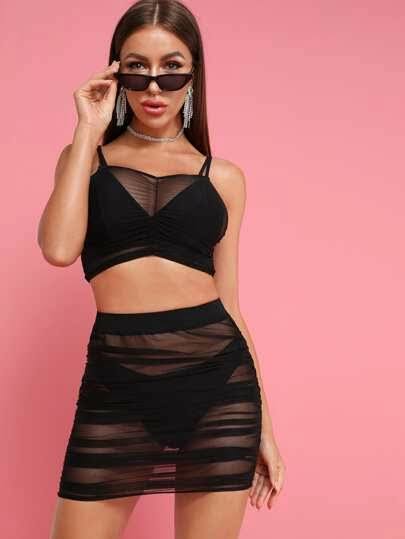 Midi summer skirt
Try the midi length skirts which are the perfect transition between mini and maxi designs. Since it's summer, opt for a light fabric that is not clingy made in a-line-shaped skirts. It should be a solid color like white, this way it is easy to style it.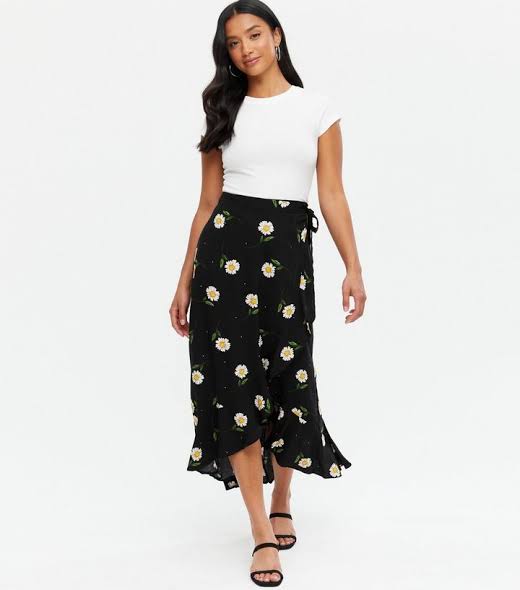 Gingham print skirt
Stay trendy with a gingham print skirt, shop for bright colored prints such as pink and blue. Wear with a matching gingham top or plain color shade which will look chic. The mini lengths are for summer, so keep the longer version at bay till the fall season.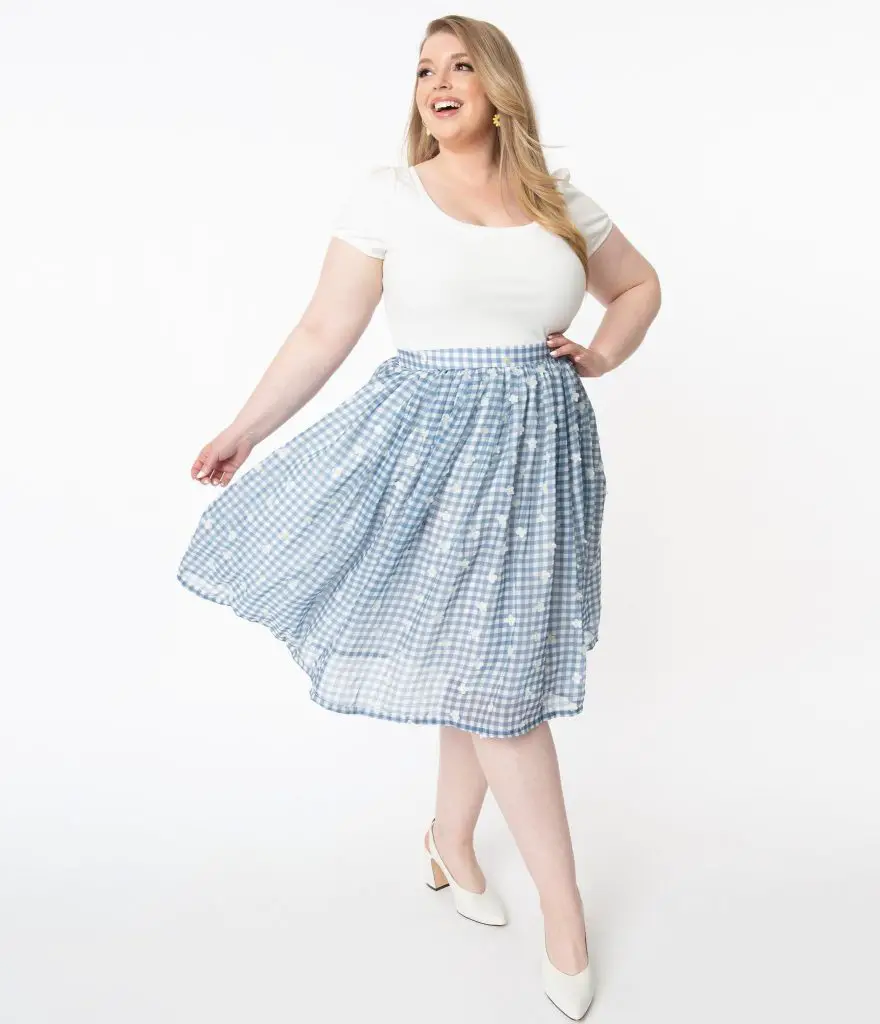 Pencil skirts
Pencil skirts never go out of fashion, and there are many cool designs of pencil-shaped skirts suitable for summer, from neon numbers to sporty designs and hot mini versions that will make your skirt outfits chic. Wear them with any top, even the dramatic because they are tight-fitted. You only have to consider the fabric when shopping for them.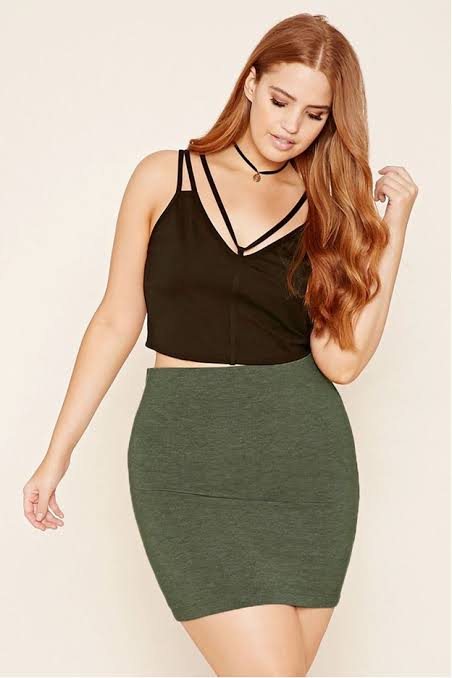 Pleated skirts
When you need a loose skirt that is stylish, pleated skirts are the ones to pull out. They are free-flowing pieces of clothing with gathered details that make them unique. Summer is a great time to rock these brightly colored, bold print designs. Pair them with your swimsuits and sandals and you will look stunning for a beach outing.