We can say that the new obsession of the 90's fashion trend, combined with the power of celebrities like Bella Hadid, Rihanna, and Billie Eilish helped to bring back the bucket hat trend. The truth is one can hardly resist their functional and stylish appeal.
The wide-brimmed hats do not only provide space to show off cool colors and patterns, but they also protect the face from sun rays. The cute outfits that feature these hats are all over the place. You may already own a few pieces, below are a few more selections to update your closet.
1. Reversible bucket hat
With this, you get two hats in one, more value, and more wear time out of your hats. One side will be plain while the other side can feature animal to line prints. This way, you can pair the plain side with patterned clothes to tone down the outfit. Then wear the printed part with neutral clothes to elevate the look.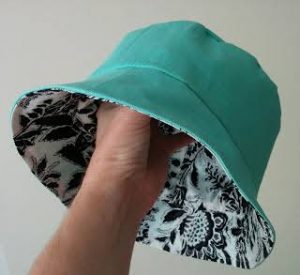 2. Logo-designed bucket hat
If you're on the lookout for brands, then bucket hats with logos will do it for you. The wool blend of cotton hats is usually soft and breathable. They can be your perfect loungewear accessory but are also comfy and lightweight enough to be your companion everywhere.
Simply fold when you are tired and continue wearing them once again. They not only protect you from UV rays, but they also give air to your scalp.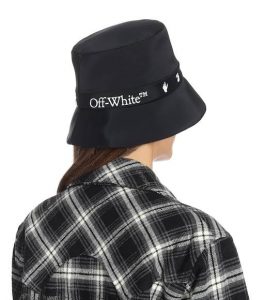 3. Pop of color
Add the much-needed splash of color to your collection, they are a great way to add brightness to your outfit. If you're going for a contrasting look, add a bright-colored bucket hat to a matching neutral outfit.
How stylish will a black top and bottoms, with black sneakers or matching heels look with an orange bucket hat? Or with a full nude ensemble? Totes chic is the word!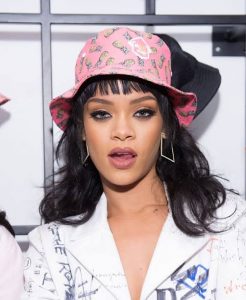 4. Patterned mix
How about topping things off with a hat that speaks for itself? Embrace the full-blown pattern look with a matching outfit and you will be the center of attention. Throw on neutral outfits to elevate the look. They also look amazing with a sundress and boots which makes them the perfect headgear for you to wear when necessary.
5. Vinyl bucket hat
Just throw this vinyl bucket hat over an oversized sweater to add a style twist to your look. Your jeans and t-shirt outfit will never be the same with a hat like this. It is just an effortless way to appear cool. You sure will look trendy for errands and casual trips even with simple sandals.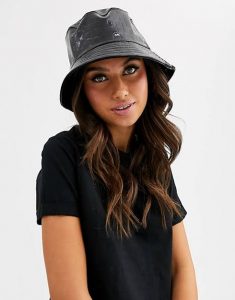 6. Fuzzy bucket hat
The fuzzy texture on this hat looks so chic. This unique hat should be worn with an exaggerated outfit as well to keep it fun. Pair with chunky collared tops, wide-leg pants, and befitting shoes. Just make sure you're matching the top with the hat color to pull the look together.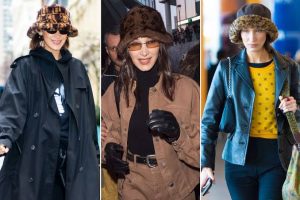 7. Denim bucket hat
Dress down a formal look like blazers with this denim bucket hat which you can easily use to transition from work to an evening night out. You can also throw them over your turtle neck and jeans to get a relaxed dressy outfit. Even if you are not going anywhere, you can wear them over your tanks and capri shorts so you stay chic anyway.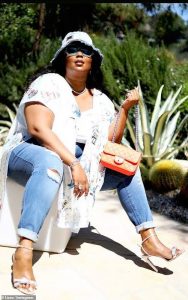 8. Studded bucket hat
Nail different trends in one outfit, by pairing this studded bucket hat with high waist black jeans and a crop top. You'll only need shades, a cute shoulder bag, and ankle boots. It will be a chill weekend look to take you everywhere. For another look, you can try it with a cropped cardigan, any chic bottoms, and knee-length boots for a trendy fall look.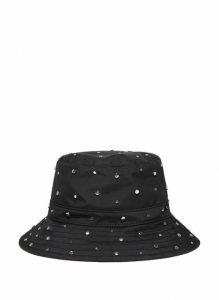 9. Satin bucket hat
You can incorporate this bucket hat into your outfit and still look luxe. Achieve this by matching the bucket hat with a nice leather coat, experimenting with some fur as the different textures can make for a unique ensemble. Pair with a slip dress, some jewelry, and a chic jacket thrown over the dress.
You can soften the edginess of some outfits with a hat like this, and still protect your hair with the satin fabric.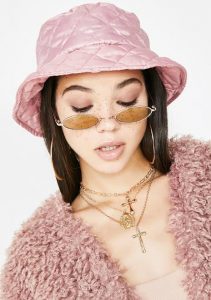 10. Oversized bucket hats
Oversized bucket hats do the extra job of protection and are perfect for an extended stay outdoors. They are perfect when worn with swimsuits, and are great with shorts and t-shirts as well. Hats like this are practical and fashionable, and everyone should own a pair. They can be a great elevation piece for your slip dress. If it drops too low, give it a little fold in front, which is another styling option.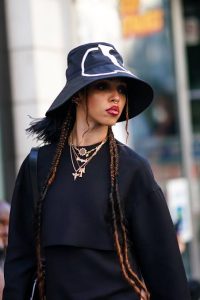 The bucket hat has proven that it is not only for bad hair days. So whatever look you are going for, whether edgy or feminine, you can achieve it and still look stylish. They are many ways to style these hats as they can be incorporated into many outfits.
If you do decide to update your collection or style with one you already own, make the hat the focus of the outfit.