We often put more focus on our clothes, follow the latest trends and try to look good. While it is nice to look good, paying attention to your lingerie is essential. Your undergarments, specifically your bras, are like the foundation to your whole outfit.
A good pair can make you feel sexy and confident from within, and a lace bra is the best type to get the job done. The lace fabric itself is very delicate and feminine and can be weaved to form beautiful patterns.
Lace bras leave you feeling like you're flirting with a partner, and thus make you feel more intimate with yourself. They are a sought after variant by most women, which is why most brands have a selection of them in different styles and colors.
To get you feeling sexier, this article will share the ten best designs to update your lace underwear collection.
1. Sheer lace bras
Get yourself a well-fitted sheer bra in siren colors like hot pink and red. This is a bra choice that will make you feel sexier. Choose cups that will define the outline of your boobs, and wear them with matching panties. The vibrant undergarments will do the talking for you.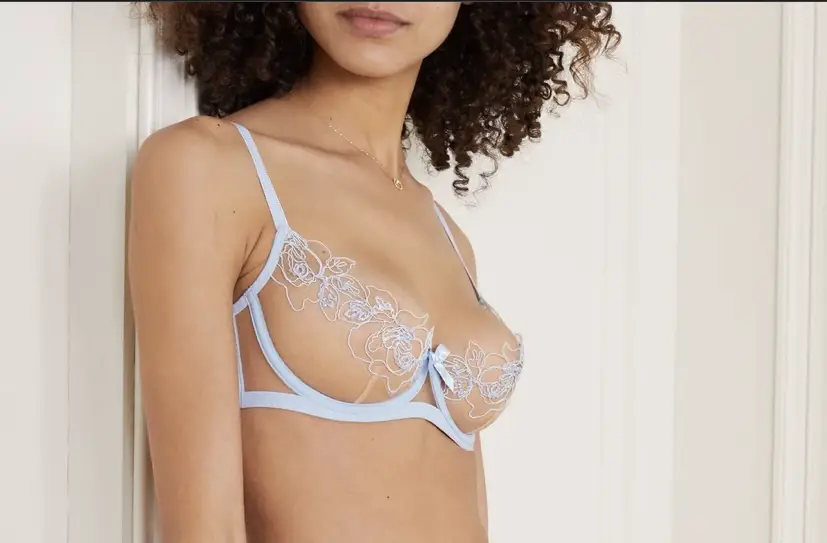 2. Lace push-up bra
Who doesn't love a good push-up bra? Made with lace fabric, it is the ultimate sexy undergarment. It is not just about the breast cup—go for ones with adjustable straps, so that you can utilize the full potential of the bra.
You can make the straps shorter if you want to show more cleavage and keep them longer if you want to reduce the view of your breasts. Now that's confidence in an undergarment.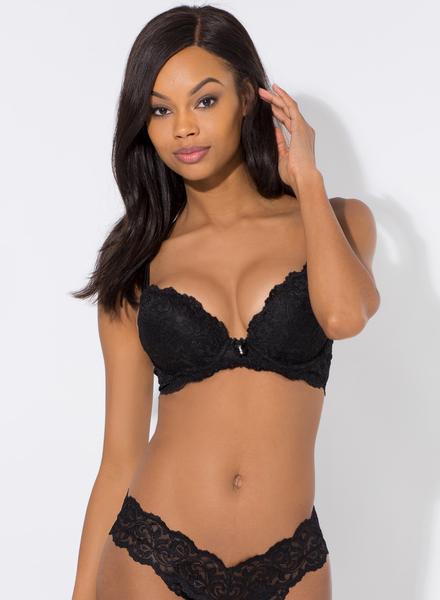 3. Strapless lace bras
Every woman should own a good lace strapless bra, as they one of the best ways to show cleavage. Aside from this, they are suitable for wearing thin strapped or strapless dresses and tops.
Wearing one will ensure that you always go out looking classy. A great tip is to buy the right fit, so they don't slide out of position while you're out.
4. Padded lace bra
The padded lace bra design features soft pads layered in the cups, unlike most lace bras. The pads are multi-functional as it helps to give extra comfort and also make the breasts appear bigger. These two reasons make it easy for anyone with any breast size to enjoy this bra.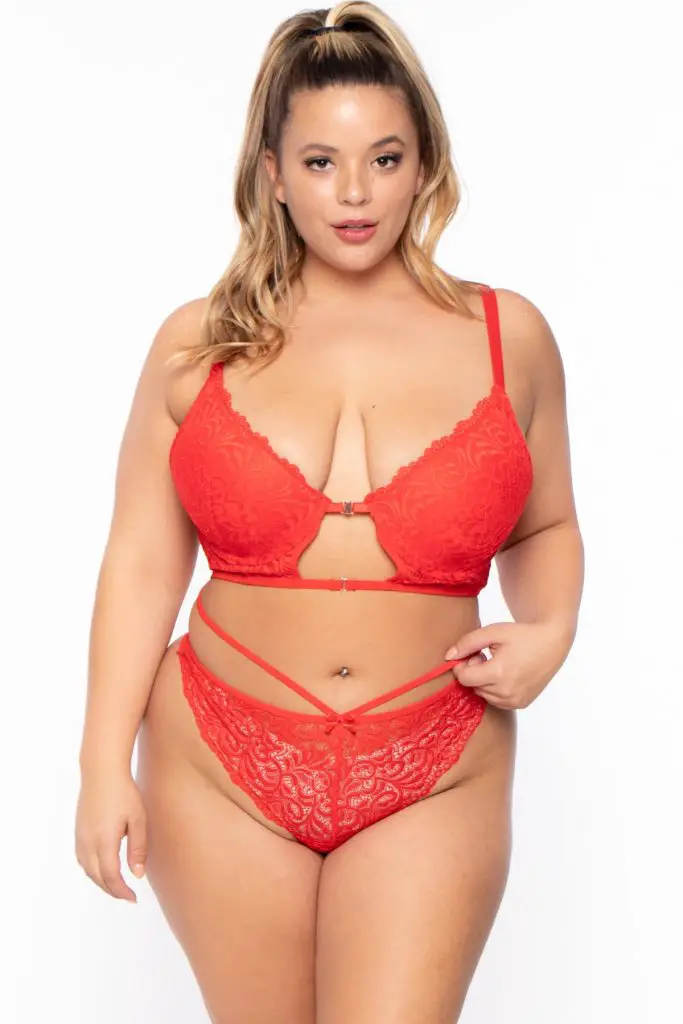 5. Lace bras with front hooks
A cool alternative way to fasten on bras is to do it in front. This type of bra makes so many things easier. Opt for ones made with semi-sheer lace and beautifully intricate patterns. No matter the color shade you choose, they will look great anyway.
6. Triangle lace bra
Feeling sexy never felt so easy with barely there triangle-shaped cupped bras. These are minimalist bra sets that cover little parts of the breasts so it shows off their natural beauty. Pair with matching thong panties that complement them to finish the sensual look.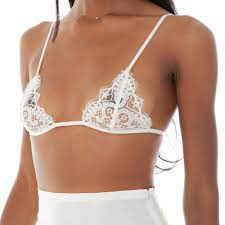 7. Lacy Balconette bras
Balconette-styled lace bras are feminine and are sure to help you feel sexier. They are designed with support to give you a little push for your boobs. Go for colored ones to complete the sexy vibe these bras give.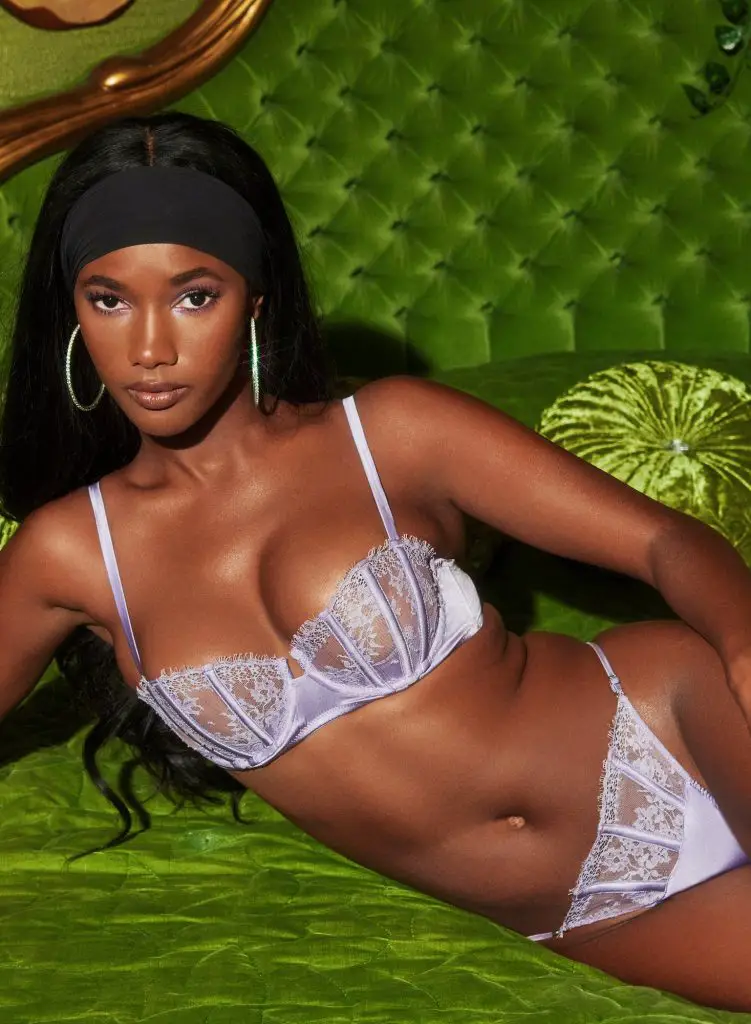 8. Lace plunge bra
Lace plunge bras are very flattering for all breast sizes. They are sexy and comfortable bras to wear because the plunge it features allows you to wear clothes with any neckline. One you start wearing these bras, you'll find it hard to not reach for them all the time.
9. Exposed/unlined lace bras
These are sensual lace bras that feature cut-outs that gives a sexy appeal. They come in great hues which can also have embellishments to enhance the bra design. It leaves you feeling exposed while maintaining the feeling that you're wearing a bra. Wear these for sexy time between you and your partner; they're sure to get the ball rolling.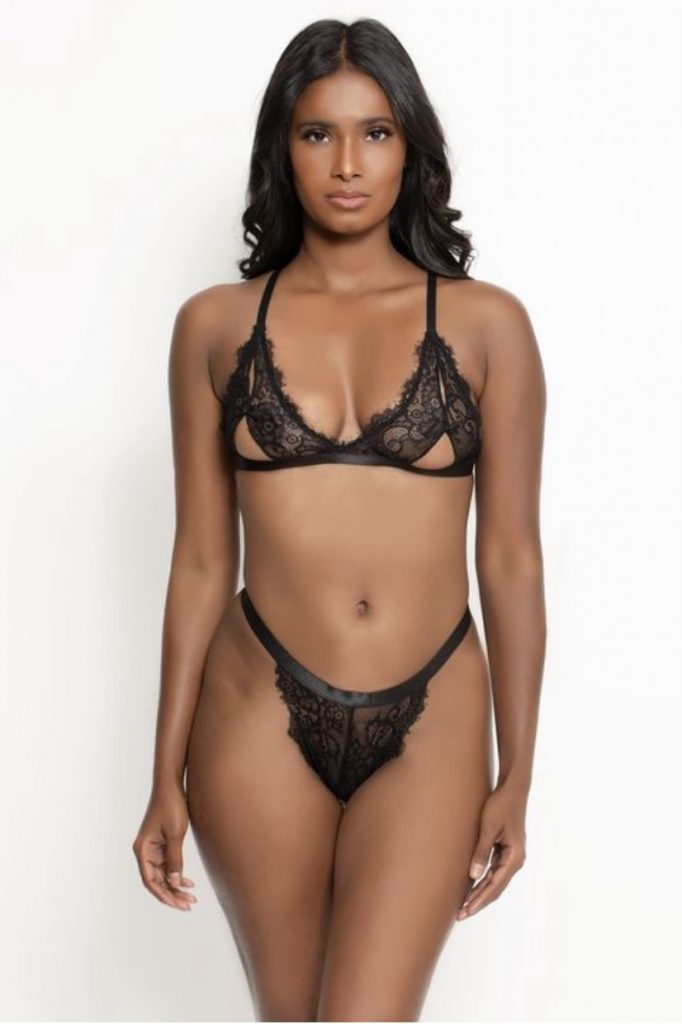 10. Lace bralettes
You can never go wrong with a lace bralette, especially if you find one with a sultry appeal. These may be made with detailed designs like ruffled straps, accented with tulles, and embroidery. These designs leave you feeling super chic.
There are versatile ways you can wear these bras: you can use them as a layer for your jackets or even wear them on their own.
Conclusion
Bras are incorporated into your personal styling so investing in beautiful and sexy sets is nice as they are a foundational element of dressing. Lace bras are made with a soft fabric, woven with designed holes for a delicate and sheer effect.
Find the right fit made with intricate designs and intimate lines that will flatter your body. You will not only feel sexy but will also be comfortable. Feeling sexy comes from the insides, and what better way than with a sexy lace bra to help you get started?