Linen dresses are a summer staple, as they are light and breathable, completely suitable for the weather. For your next vacation, these light, airy clothes are the best choice. Got any destination in mind?
These dresses are great to pack for all your vacations, from mini, floral, and striped dresses, switching up the outfit from casual to party-ready just requires a few extra accessories.

Most people opt for clothes made with linen fabric because they are airy and durable, not to forget the ease of wearing and cleaning them. The designs and colors that linen clothes offer are worth checking out. You can easily look stylish and chill all day in one of these dresses.
1. Striped linen dress
A striped midi dress, just like this smoked bodice blue dress with ruffled cap sleeves, is perfect for lounging all day.
The unique color gives off a denim vibe, and its length is just right for any activity when on vacation. Any footwear of choice will work for this dress, just remember to put on some jewelry.
2. Wrap dress
A mini wrap dress that features puff sleeves with a belt to help define your shape. Find one that drapes cutely around your thighs or stops above your knees.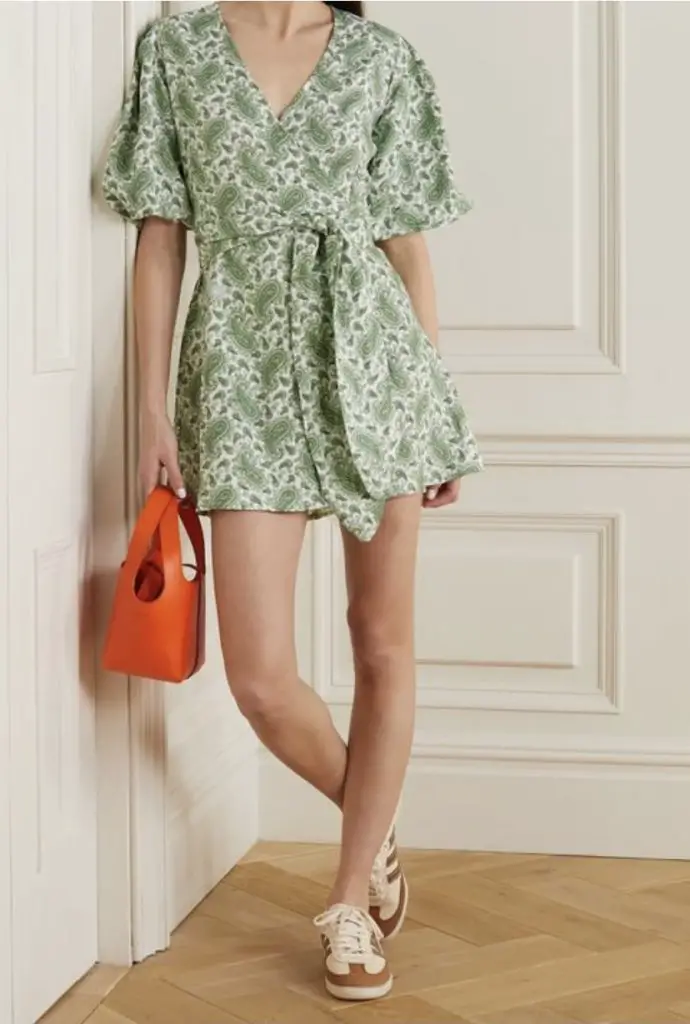 This dress just hangs on your body and flatters your shape and is suitable for a stroll and all events.
3. Midi tie back dress
This dress is very versatile and chic, with cutouts that are ruffled on the edges to tie back which goes with a halter neck on a bold floral print linen fabric. Sunglasses are the thing you need to complement this dress because it has done the job of looking beautiful all by itself.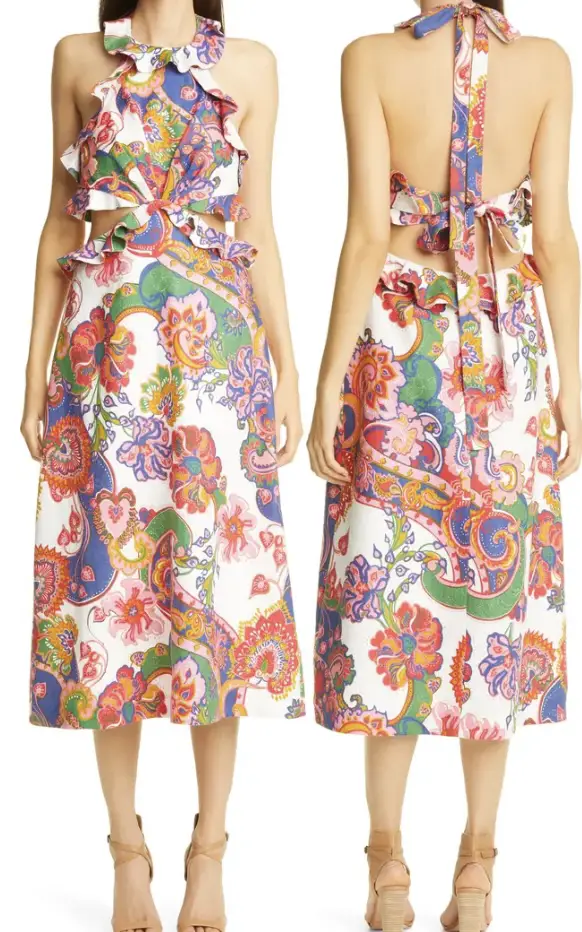 4. Tiered linen dress
Washed linen mini tiered dresses that have an elbow sleeve with some extra details to define them are so chic for vacations. The split neck it has makes it easy to wear all day, as it can serve for pretty much any outing that comes up.
A perfect dress in this style is this Goodthreads women's washed linen dress. Pair with some sneakers or nice slippers to finish off the outfit. 
5. Linen kimono dress 
A straight free dress that doesn't cling to the body, it comes in a basic color that looks cool on the skin. It also features a belt if you want to look a little snatched, and big front pockets to complete the free vibe. This is dress is one you can live in all vacation.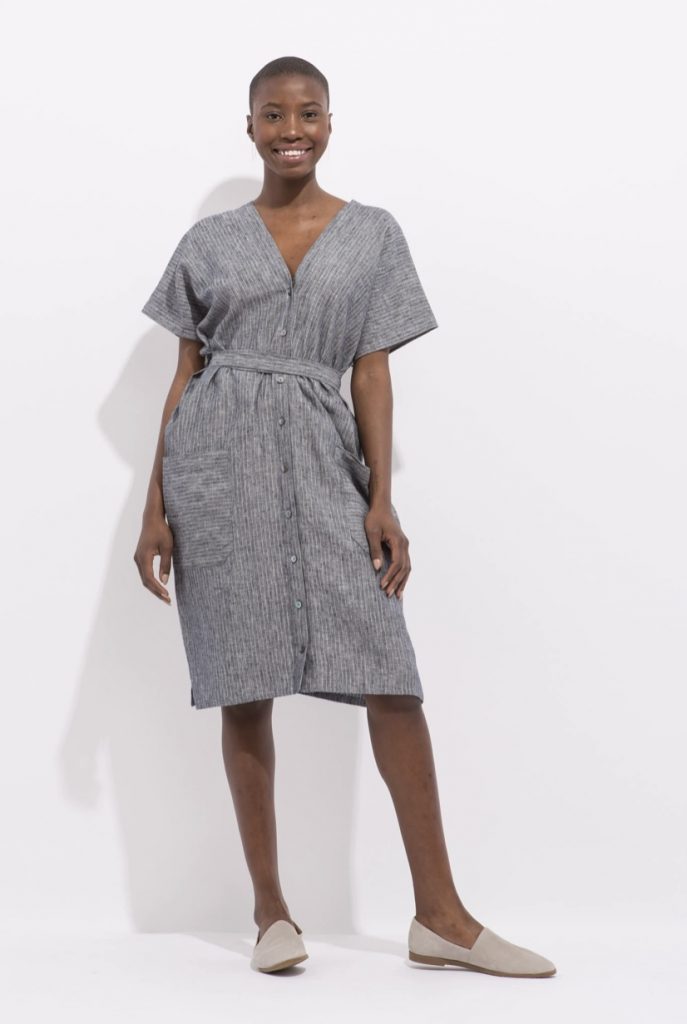 6. Tunic dresses 
A dress that gets three fashion answers is the Nic+ Zoe around-town tunic dress. It is a dress shirt for one, and features an open neck with some buttons.
The intricate design comes from the pop of color in front with a detailed embroidery floral design to finish off this easy-to-wear tunic. A trusted pair of sandals are your go-to for this dress.
7. Bold multicolored dress
If you want to be party and lounge ready, then this multicolored dress is for you. The design is simple yet beautiful and classy. Bold colors like red and orange switch up the dress to give it an easy-going appearance.
Since it is a sleeveless dress that falls above the knees, wedge sandals should be your choice of footwear. You do not need jewelry to make the look pop, the dress is an attention stealer on its own.
8. Thin straps 
Thin strapped dresses are a must-have for trips. They are easy to slip on and dress up, as you can upgrade with jackets and accessories. You can go for long or short lengths and lounge all day with the breezy feel of thin straps. It is also suitable for outings, just throw on any comfortable footwear.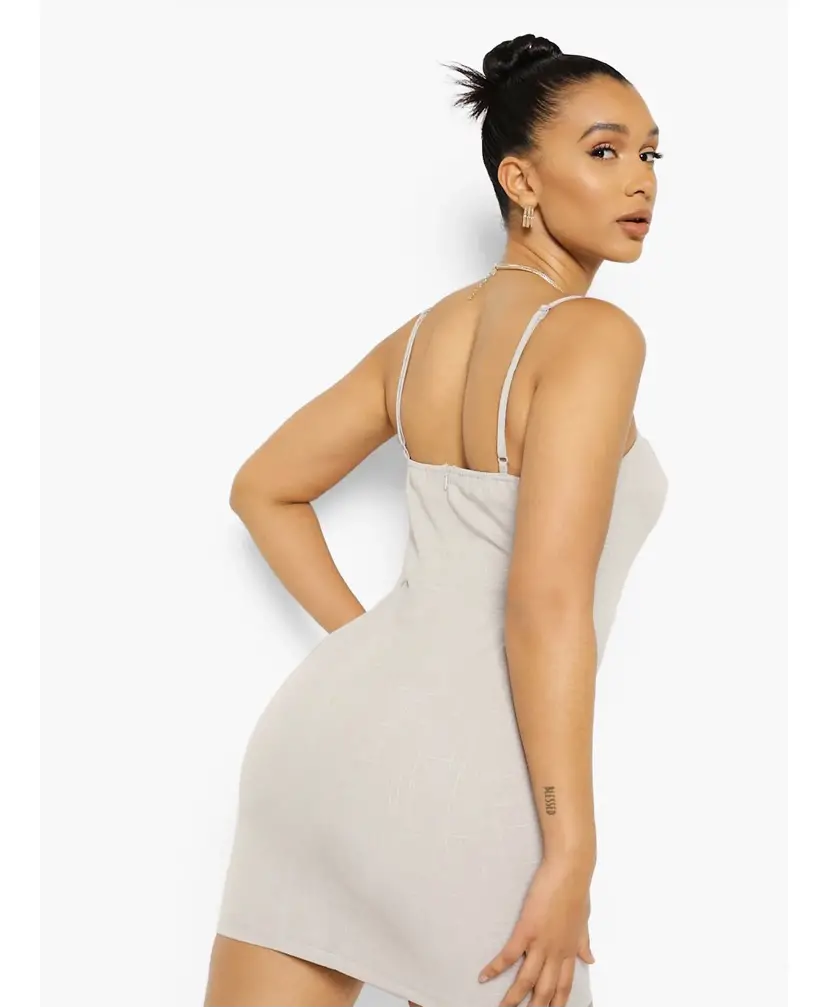 9. Long white linen dress
If you're going for a more feminine and demure look, long white linen dresses are what you should go for. French connection offers the perfect lace and linen dress.
This features a high neck with long sleeves and lace on the arms and tips while the dress has alternating tiers of linen and lace. This is a well-designed dress that is truly classy and vacation-worthy.
10. Linen dress with slits 
Linen dresses are soft and light but this comes with slits, making it airier. Try this casual sleeveless white dress (with pockets). You can switch up this outfit as much as you want, but be sure to choose a slit dress with a color that flatters you. Pair with nice earrings, a neck piece, and a trusty pair of sandals to style.
Conclusion 
Linen dresses are suitable for vacations and lounging around on the warmer days because they are light and easy to pack. They also are the best option to dress up or down, giving you a versatile look every time to show off your femininity. Whichever dress you opt for, you get to dress up with ease and still look cute.