The movie industry might be challenging, but it is no match for the top female black actors. We decided to highlight twenty black women in Hollywood, making the African American community proud of their talent. What better time to celebrate their achievements than in women's history month (March 1st-31st)? Against all odds, they made it to the top, and in the order of giving preference to the women that have been in the game longer. We give you twenty top female black actors, you should know. 
20. Zendaya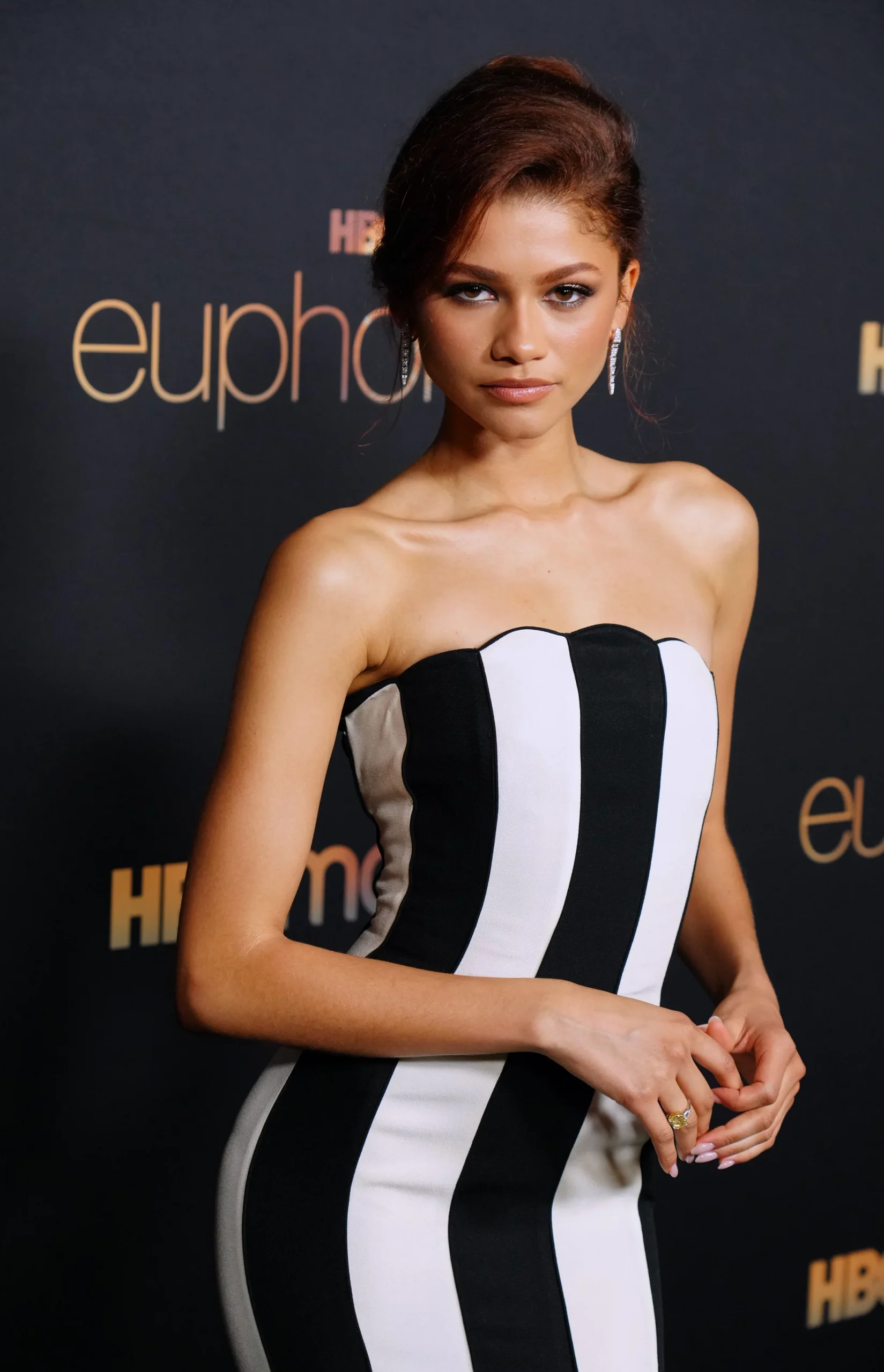 Zen is no stranger to acting, having begun her acting career as a child who tried dancing and modeling. Disney gave her a break into the big screens in the show Shake it Up and K.C. Undercover. The actress's other roles include The Greatest Showman, Spider-Man: Homecoming and reprised for Spider-Man: No way Home, Malcolm, and Marie, amongst others. In the HBO Series Euphoria, she received a Primetime Emmy Award for Outstanding Lead Actress in a Drama Series. 
19. Tessa Thompson
While still studying in college, Tessa started her acting career, performing in several. She didn't rise to fame until her roles in Mississippi Damned and Tyler Perry's For Colored Girls. In Dear White People, Selma, and Creed, Tessa's other roles only increased her popularity.
It was no surprise when she made it to Marvel Superhero Films, including Thor: Ragnarok and Avengers: Endgame. Thompson may not have a lot of awards yet, but with her movie lineup and talents, she deserves to be on this list of top black female actors. 
Related article: 10 Male Black Actors You Should Have on Your Rader.
18. Tiffany Hadish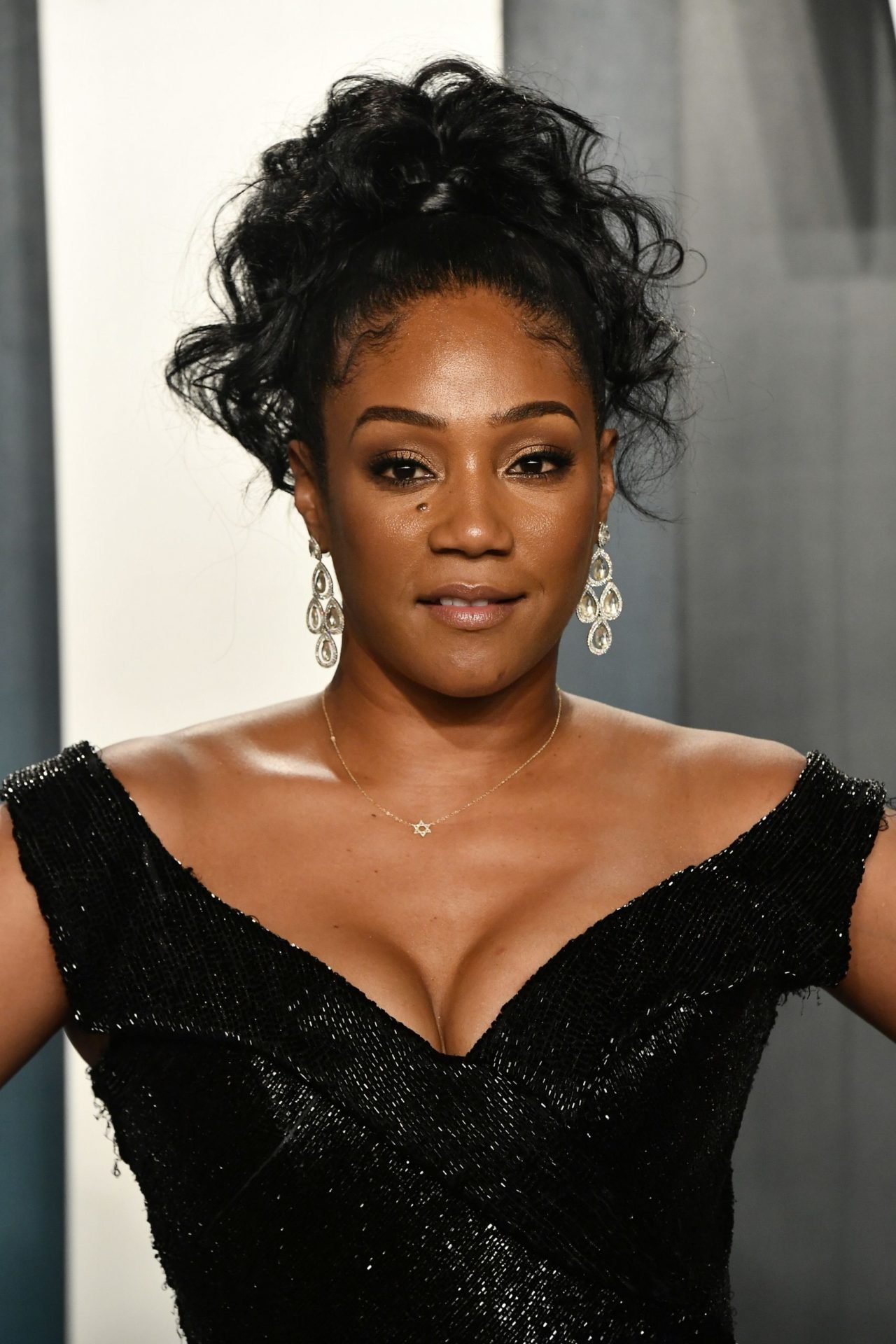 You know you are in for a good laugh when Tiffanny Hadish makes the cast list, as expected from a stand-up comedian and actress. Tiffany's role in The Carmichael Show might have introduced her acting skills to you, but when she starred in Girls Trip, she earned her spot. Hadish went on to star n several movies, gaining more recognition for her talents. She followed the steps of Whoopi Goldberg to be the second African American to receive a Grammy Award for her Black Mitzvah comedy album. More recently she plays a detective in the comedy series Afterparty.
17. Gabrielle Union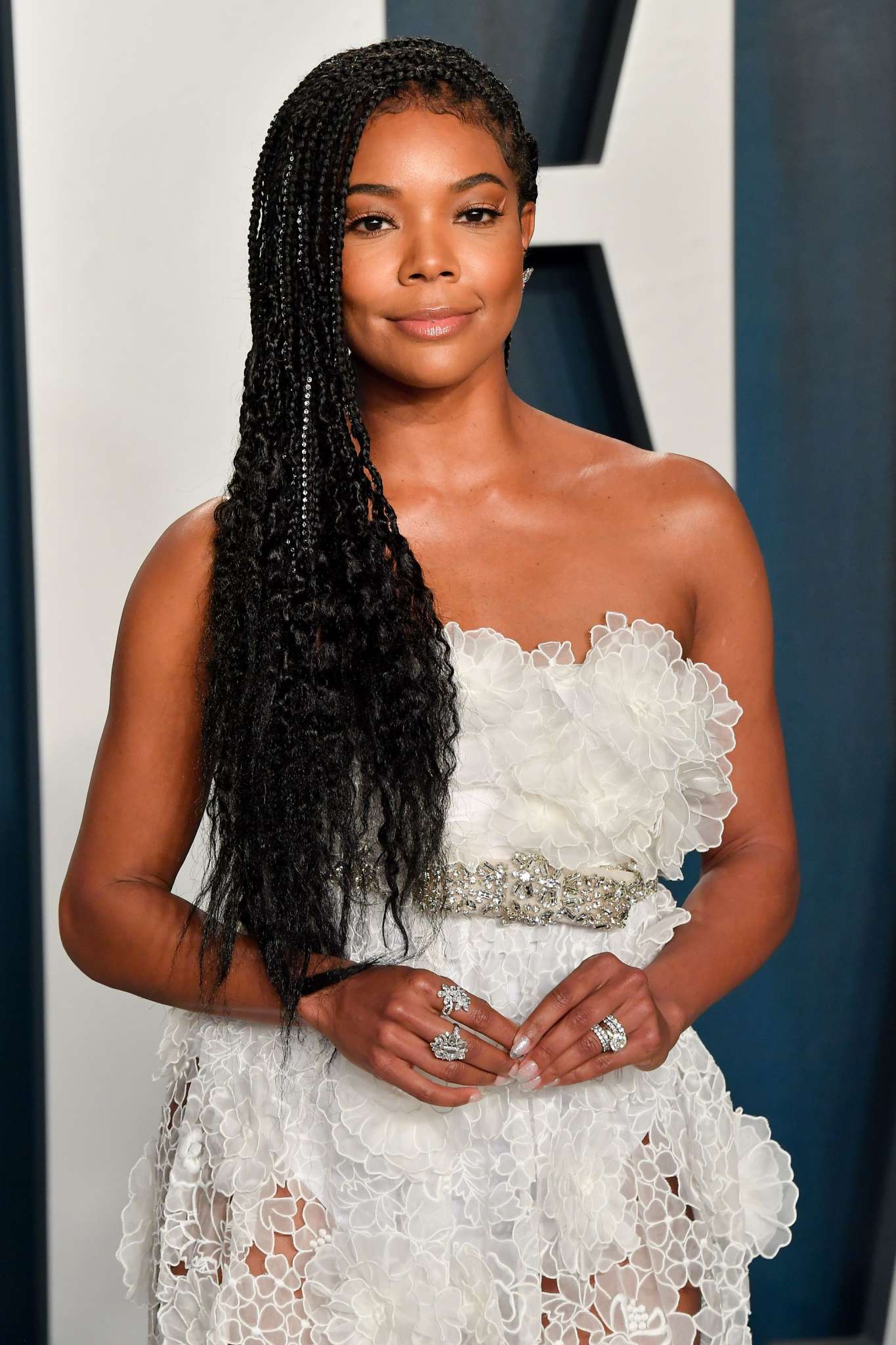 Before her big break in the 2000 film Bring it On, Gabrielle had performed in a few teen movies that shaped her career. Which placed her in elevated space to star in major films like The Brothers, Deliver Us from Eva, Bad Boys II, Neo Ned, Think Like a Man and reprised her role for the sequel. In Being Mary Jane, the Bet show, Gabrielle's talent only shunned brighter. After countless tv appearances over the years and several awards, Union got set to star in the remake of Cheaper by the Dozen.
16. Queen Latifah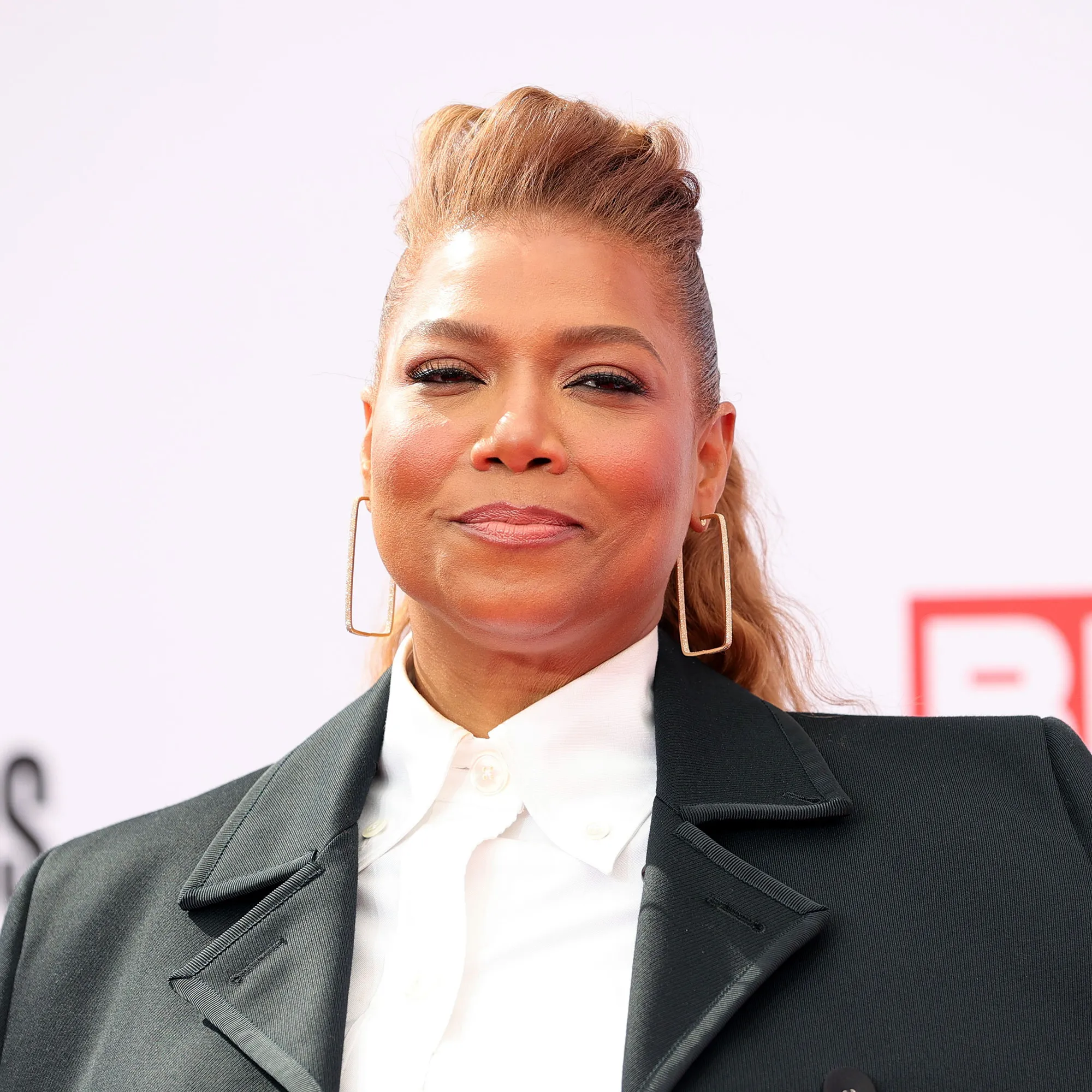 You may know her as Queen Latifah, a professional name she took to launch her musical career, but she was born Dana Elaine Owens. Her musical talents form a part of her career, she garnered a Grammy Award for her song "U.N.I.T.Y." standing against Black female sexuality. And for the musical film Chicago, she got an Academy Award for Best Supporting Actress. Nomination. 
Her movie and award list grew over the years, starring in movies like Set It Off, Last Holiday, Jump Street, Girls Trip, and Bessie, for which she won the Primetime Emmy Award for Outstanding Television Movie. Her more recent work involves her playing the lead in The Equalizer reboot detective series. 
15. Lynn Whitfield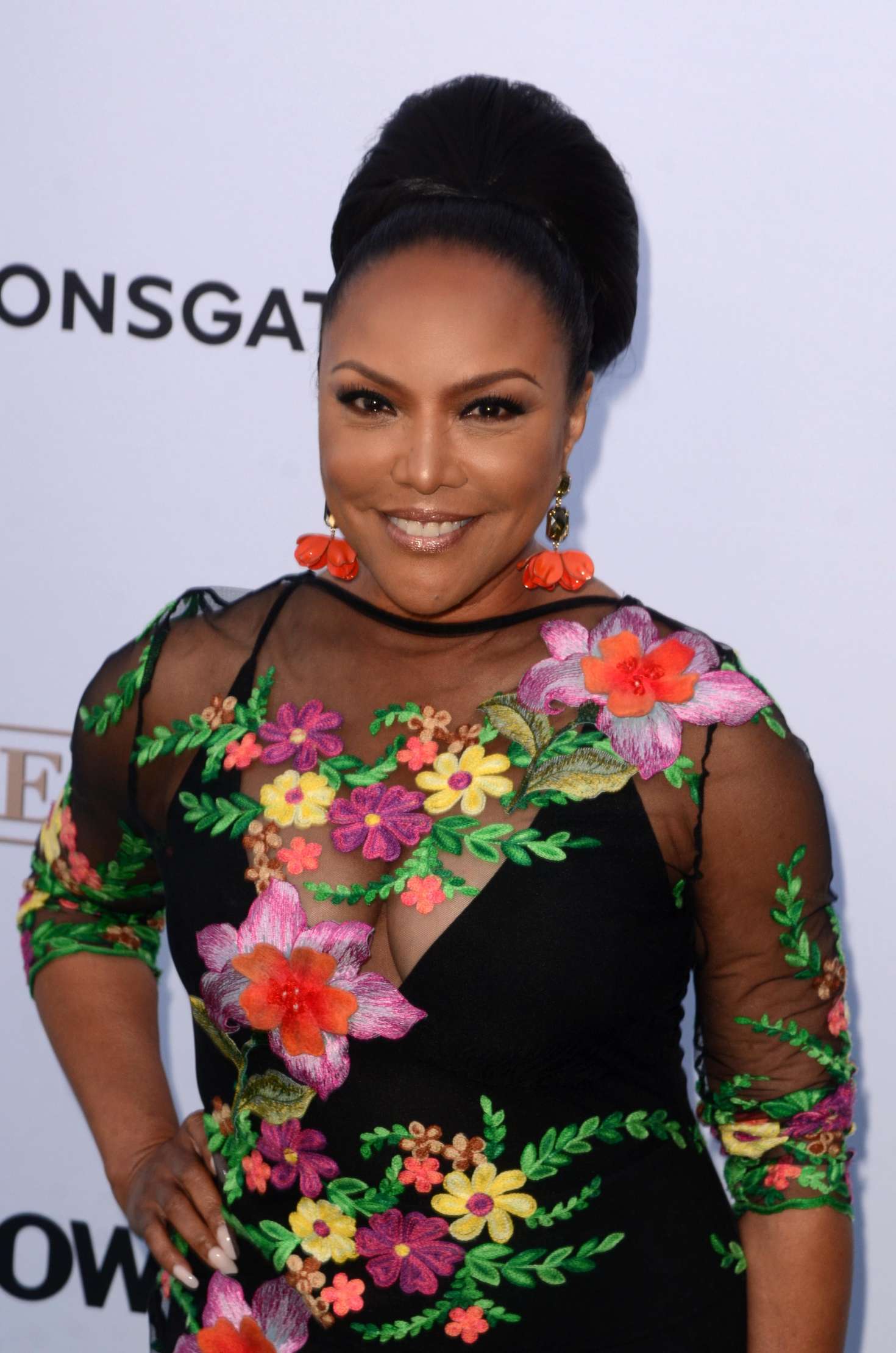 Lynn started her acting career on a good note, with her breakout role Josephine Baker in the film The Josephine Baker Story, which earned her a Golden Globe nomination. She dominated the screens of the 90s with movies like Gone Fishin', Stepmom. Catch Whitfield in other notable works, including Lady Mae in Greenleaf, a dramatic series by Oprah Winfrey Network (OWN). Lynn snatched up two N.A.C.C.P. Image Awards for this role, adding to five she already had from previous works. She got set to star in The Retirement Plan action-comedy movie, so trust you'll be seeing Lynn soon. 
14. Nia Long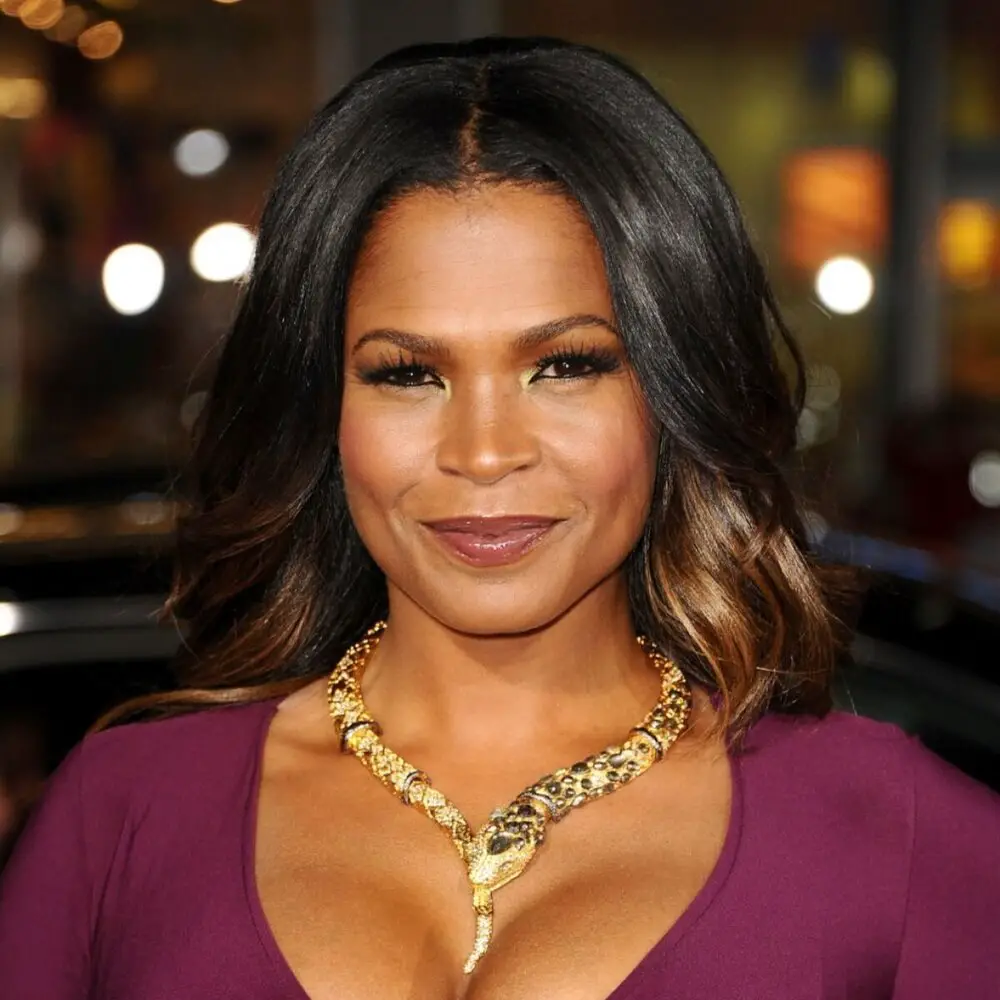 Nia is another African American sweetheart from Boyz n the Hood and The Fresh Prince of Bel-Air. Other notable works of hers include Soul Food, Third Watch, for which Long won an N.A.C.C.P. Image Award for Outstanding Actress in a Drama Series. Nia also has music ties to Kanye West for appearing in his video "Touch the Sky "and directing Yolanda Adams Music Video. Her most recent movie is the Netflix thriller Fatal Affair.
13. Loretta Devine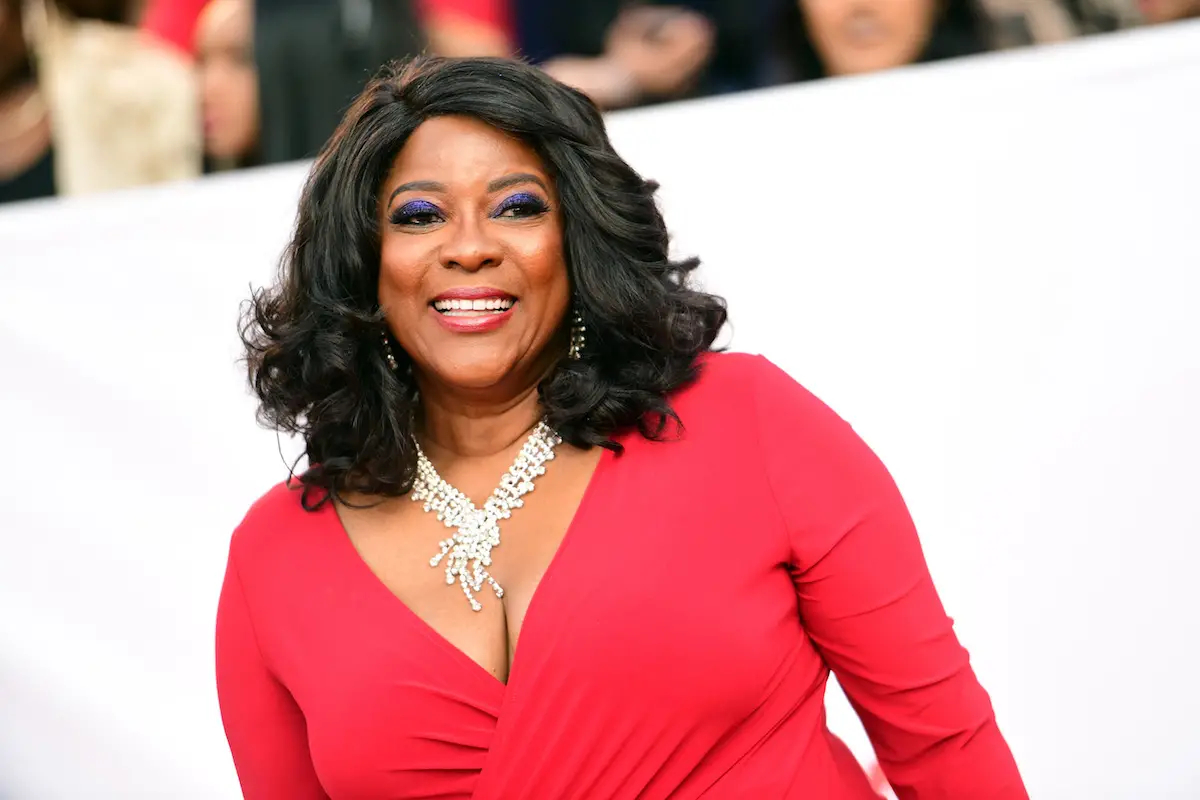 If consistency had a face, it would be Loretta Devine, as she's actively graced our screens from 1977 till the present. While her Primetime Emmy Award for Outstanding Guest Actress in a Drama Series came from her role in Grey's Anatomy, her talent had never been in question since her big moment in Waiting to Exhale. Loretta has shared her talent in numerous works, including The Preacher's Wife, Kingdom Come, Woman Thou Art Loosed, Crash, and more recently, The Starling. 
12. Jada Pinkett Smith
 

View this post on Instagram

 
These days Jada is more famous for her talk show Red Table Talk, but she got her recognition as one of the top black female actors in Hollywood. In 2021, she made the People's 100 most influential people for being a resounding voice of hope. She has an extensive list of movies and Tv shows, including Set It Off, Scream 2, Ali, Girl Trip, Angel Has Fallen, and several others. 
Related article: 50 and fabulous! How Jada Pinkett Smith is still turning heads.
11. Regina Hall
Regina is the poster girl for Black American bestsellers, starring in movies like The Best Man, Girls Trip, The Hate you give, About Last Night, and Little. She became the first African American to receive the New York Film Critics Circle Awards for Best Actress for her lead role in Support the Girls. Her recent role in Nine Perfect Strangers got her the N.A.A.C.P. Image Awards for her supporting role. Regina is also the co-host of the 94th Academy Awards on March 2022.
10. Lupita Nyong'o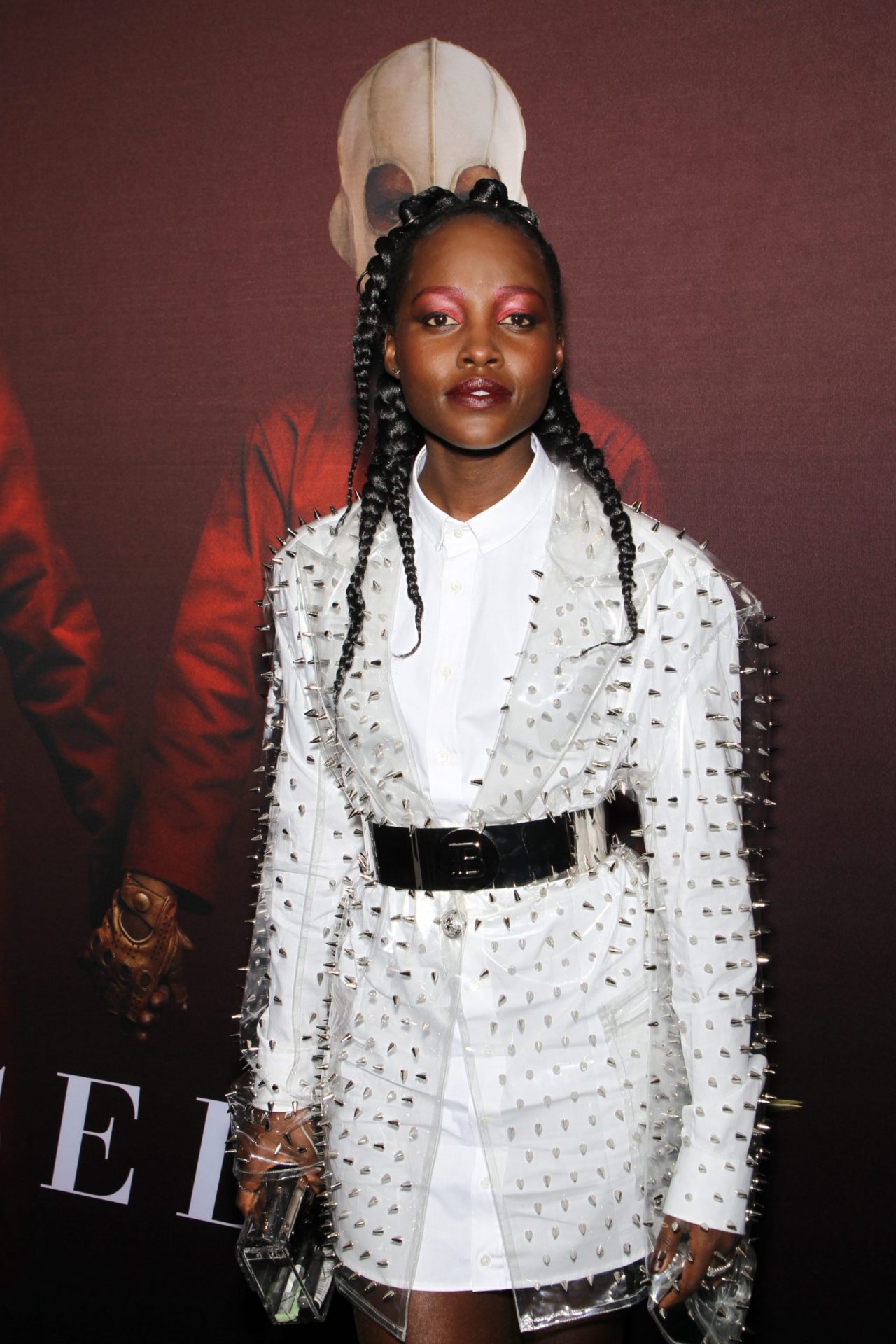 Lupita started in Hollywood as a production assistant to be close to her dreams. She launched her acting career in East River and appeared in Shuga Kenya's series. After bagging her master's degree in Acting from Yale School of drama, Lupita got the role that shaped her acting career. She played Patsey in the biographical drama 12 Years a slave and won an Academy Award for Best Supporting Actress for her role. Other notable movies throughout her career include Queen of Katwe, Jon Favreau's The Jungle Book, Star Wars: The Rise of Skywalker, Black Panther, Us, and more recently, the 355. 
9. Kerry Washington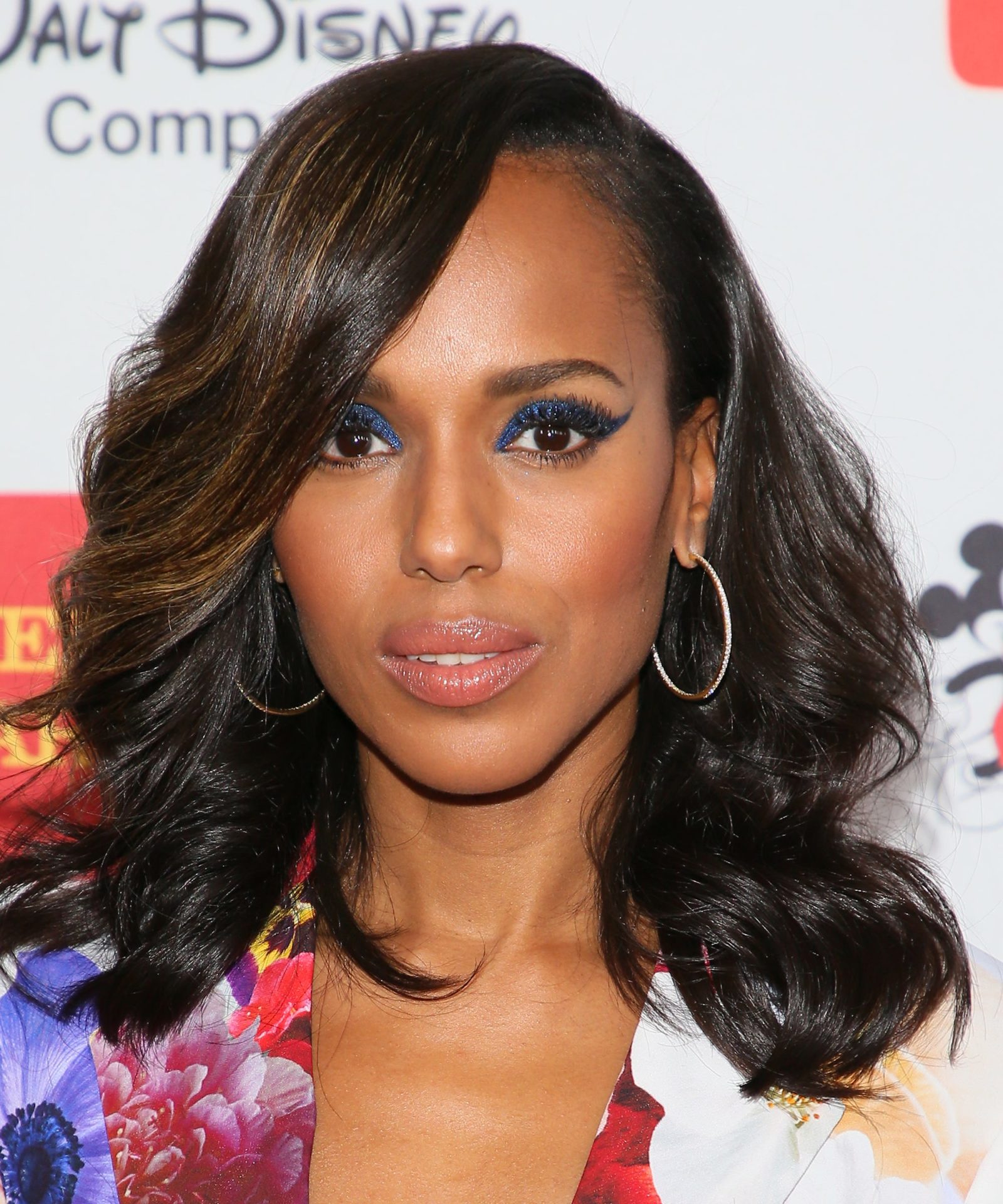 With Kerry embodying her role as Olivia Pope in the Shonda Rhimes A.B.C. series Scandal, you could almost forget her real name. The show ran from 2012 to 2018, making Kerry one of the highest-paid top female black actors of 2018. From her roles in, Ray, and Scandal, she received a Bet Award and N.A.C.C.P. Image Awards for being an outstanding actress. In addition to her acting, Kerry has director and producer credits. She got attached to executive produce the upcoming Shadow Force movie.
8. Alfre Woodward
The New York Times ranked Alfre as the seventeenth of its list of "The 25 Greatest Actors of the 21st century."  A ranking is only befitting of one of the most successful actors of her generation. Suppose they were to compile a list of the top female actors of all time. Woodward will rank high. She has received over 36 awards and two Grammy Awards nominations. Some of her notable works include Star Trek: First Contact, 12 Years a Slave, The remake of The Lion King, Clemency, and the new C.B.C. series The Porter.
7. Taraji P. Henson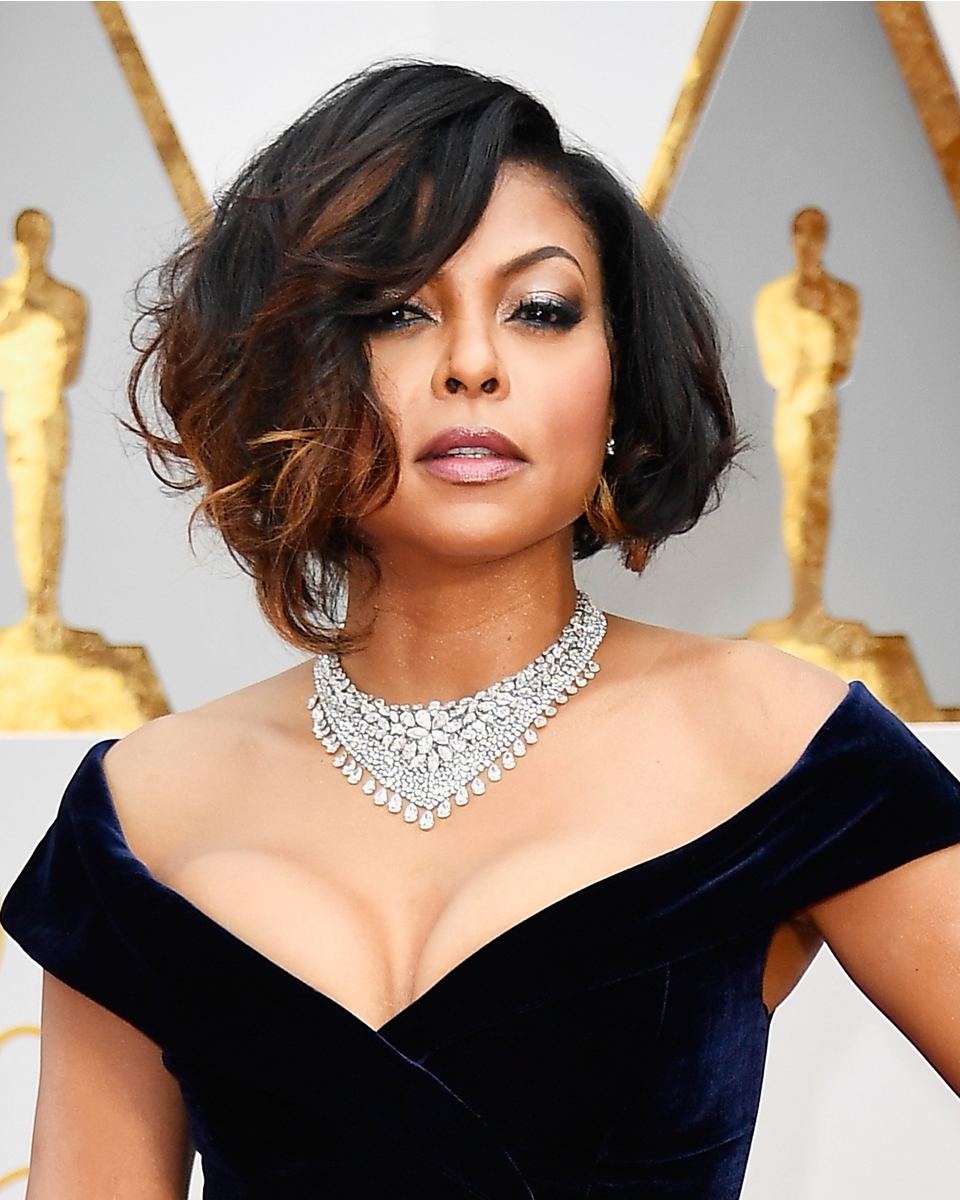 Following her graduation from Howard, where she bagged a degree in Acting, Taraji Penda Henson decided to pursue her acting career. So, she packed her bags and moved to Los Angeles with her son, which paid off when she gained recognition for her role in the 2001 movie Baby Boy. But her role in Hustle &Flow was what got her a Screen Actors Guild Nomination for Outstanding performance. 
Her career has been nothing short of triumphant, starring in major movies and television series earning significant awards. This includes the first African American to win the Critics' Choice Awards for Best Actress in a Drama Series for her role as Cookie Lyon in Fox's Empire drama series.
6. Phylicia Rashad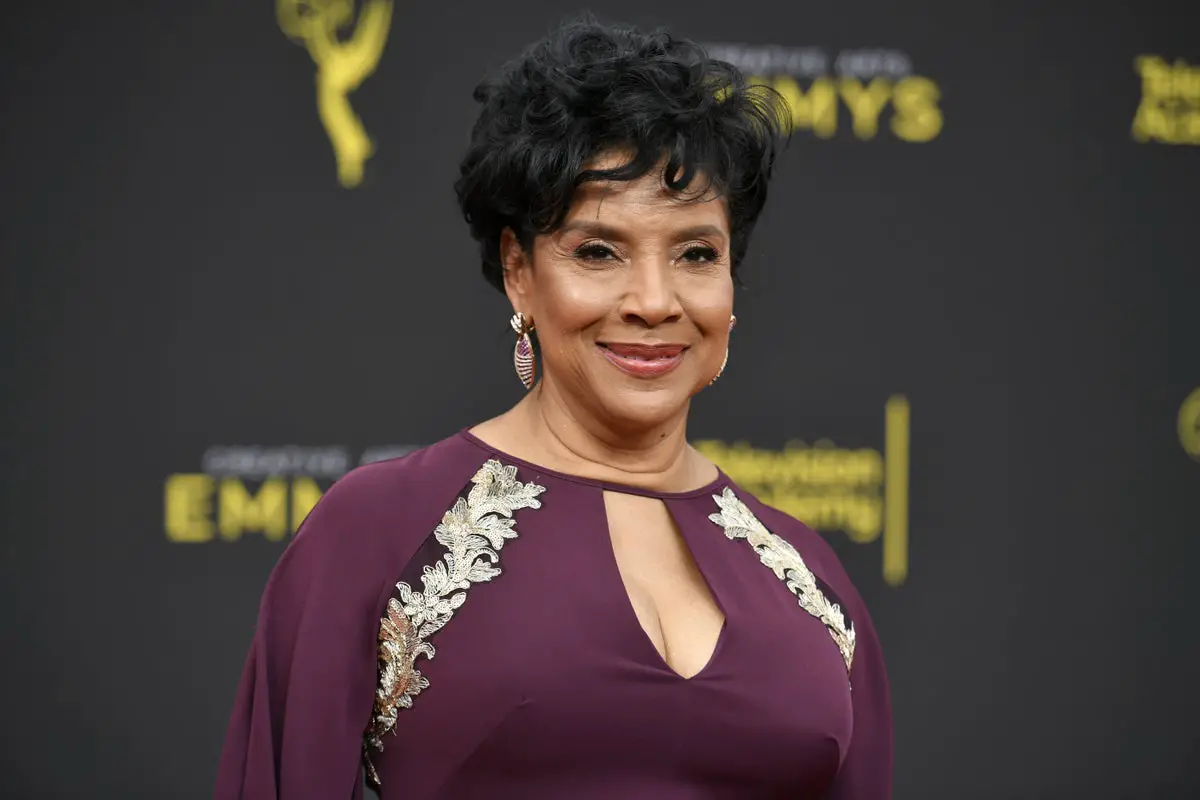 With her breakout role in The Cosby Show, Phylicia only went up and became the first black actress to win a Tony Award for Best Actress in a Play. With the recognition she got from A Rasin in the sun, she garnered an N.A.A.C.P. Image Award for the Adaption after reprising her role. Also, Phylicia has obtained functions in several screen works, including For Colored Girls, Good Deeds and Jingle Jangle: A Christmas Journey, and many others.
5. Octavia Spenser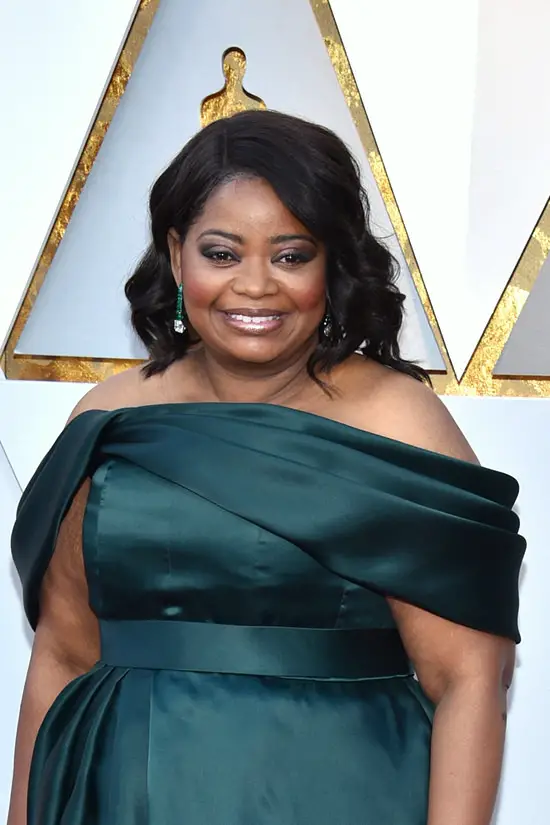 No list of top black female actors would be complete without the mention of Octavia. Her portrayal of the life of the black icon Madam C.J Walker in the mini-series Self Made is not the only notable work you find her in. She launched her career in acting after her speaking role in the drama A Time to Kill 1996 but didn't rise to fame until 2011 The Help. Octavia award bank includes a Golden Globe award, three S.A.G. Awards, and an Academy Award.
4. Regina King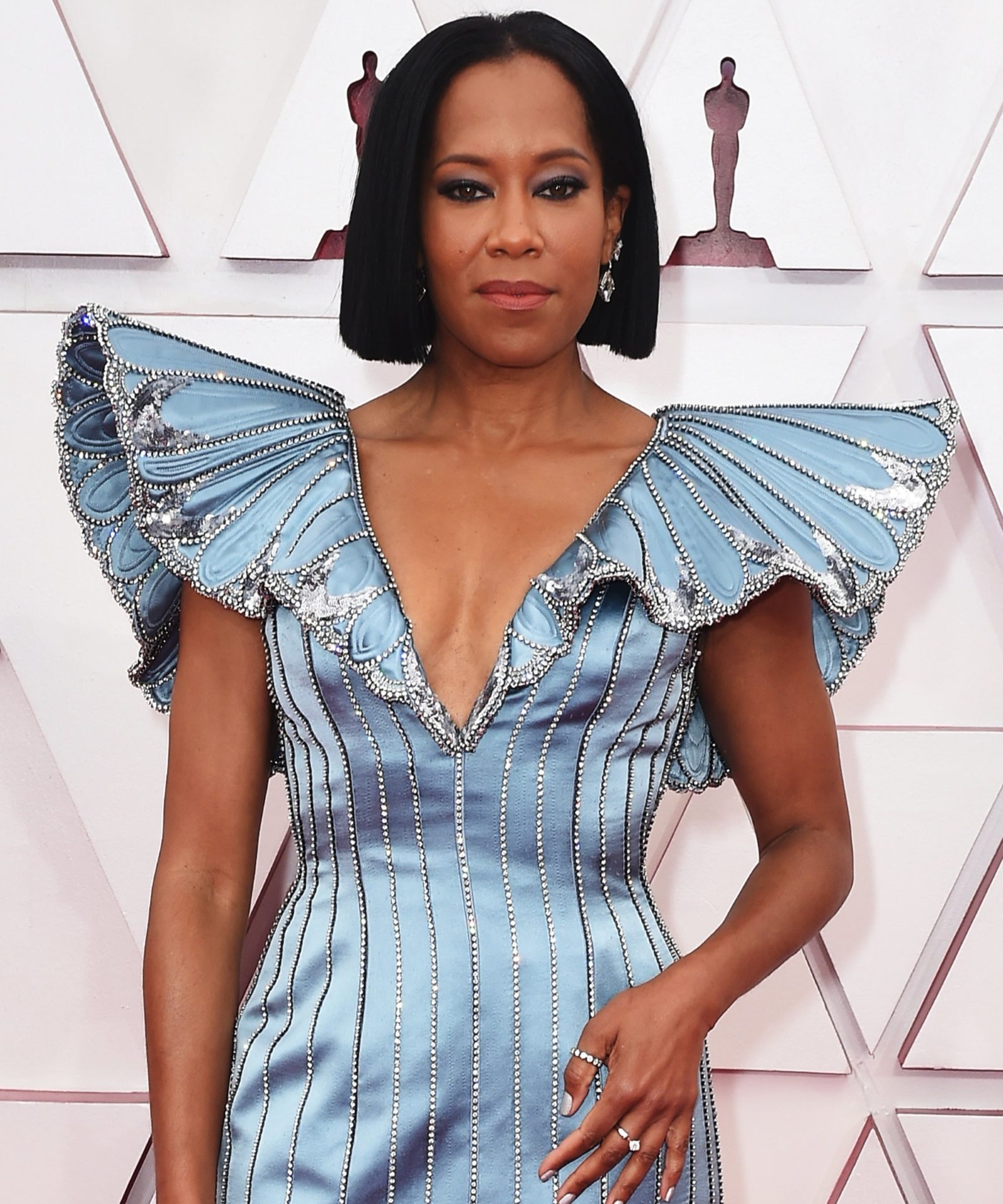 After rising to prominence from the series 227, running from 1985 to 1990, she has starred in several movies. Her directing prowess kicked into full gear in the Southland episode "Off Duty," going to direct other episodes of our favorite series, including the "Ghost Like" episode of HBO's Insecure. 
Her first director role for the fictionalized-history drama One Night in Miami got her three Academy Award nominations. Not to talk about all the awards Regina has received for her acting skills. The extensive list, including a Golden Globe and Academy Award for the best-supporting actress for her role in If Beale Street Could Talk.
3. Halle Berry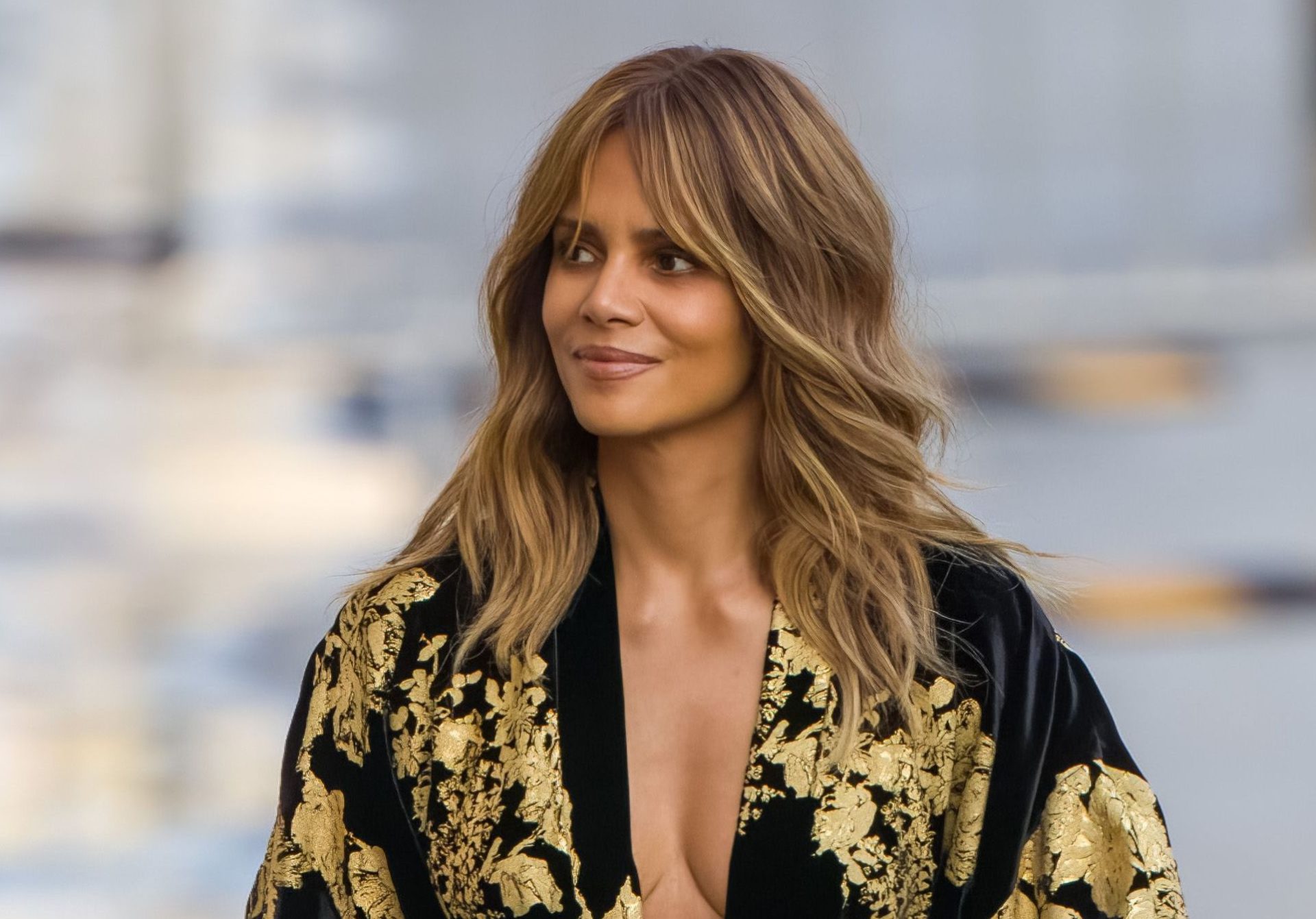 Berry started in beauty pageants and made her tv debut in the Living dolls series, which led to her role in Jungle Fever. Her portrayal of Dorothy Dandridge in the 1999 biopic Introducing Dorothy Dandridge was one of the highest career moments. She received a Golden Globe Award, Primetime Emmy Award, and an Academy Award nomination for Best Actress, making her the first to receive the honor. 
She later won the same award for her role in the 2001 movie Monster's Ball and starred in several notable movies. This made her one of the highest-paid top female black actors in Hollywood. Halle's recent siting includes her directorial debut in the film Bruised and the sci-fi Moonfall.
Related article: Halle Berry diabetes keto diet secrets
2. Angela Bassett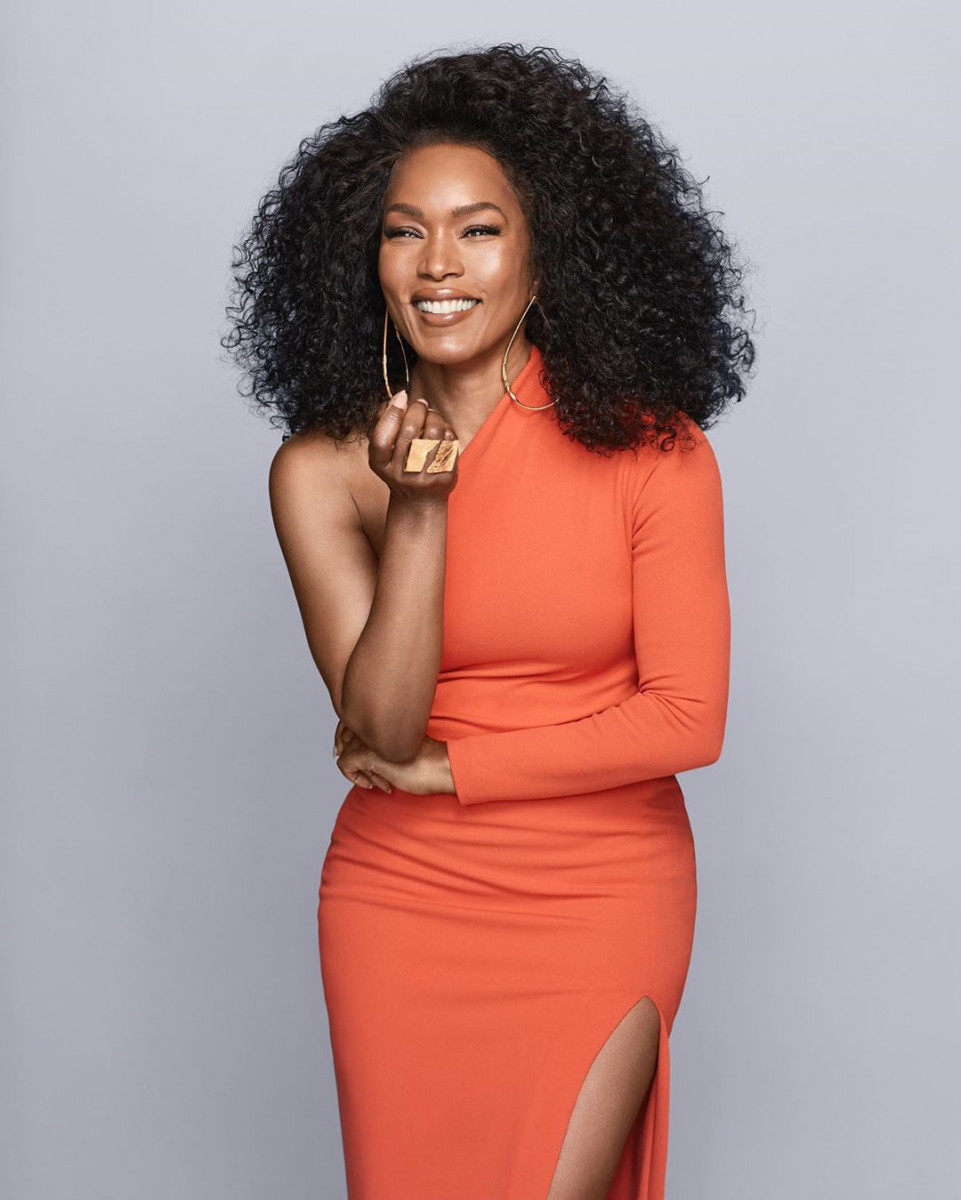 Angela Bassett is an actress, producer, and director, born August 16, 1958; since the mid-1980s has graced our screens with her acting talents, and her career is nothing short of being legendary. After her defining role starring Tina Turner in 1993, What's Love Got to Do with It? She has made it her thing to portray African American women. This role got her the Golden Globe for Best Actress- Motion Picture Musical or Comedy making her the first African American to win it.
Her notable works include her role as Rosa Parks in The Rosa Parks Story and as Queen Ramonda in Black Panther. Starring in all aspects of TV, Angela Bassett is one of the top black female actors over 50; she has bagged almost every award in her wakes, such as seven Primetime Emmy Awards, Academy Awards, and many others.
1. Viola Davis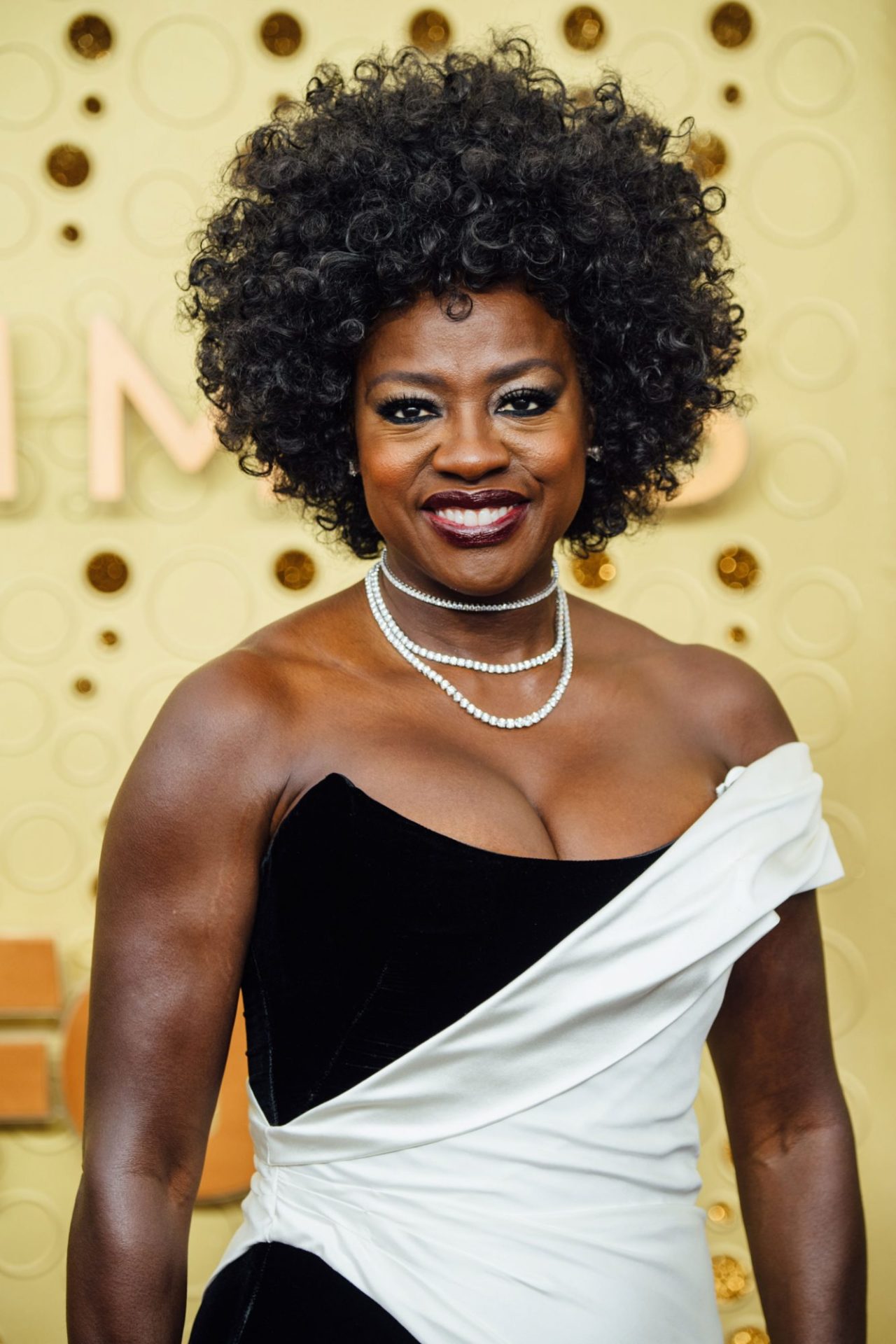 You may know Viola from the A.B.C. show, How to Get Away with Murder as Annalise Keating. She has received two Tony Awards, a PrimeTime Emmy Awards, and an Academy Award for the numerous movies and plays. Based on the history of Academy Awards, Viola Davis is the most nominated black female actor. 
Davis is also the first African American to get the Triple Crown of Acting, talk about black girl magic. Her inspiring achievements for women worldwide, fittingly made her one of the most influential people in the world. Catch Viola playing Michelle Obama in the upcoming anthology drama The First Lady, premiering April 17, 2022.
Related article: 5 Unique Afro Hairstyles Inspirations By Viola Davis
In conclusion, many other top black female actors didn't make it to the list, who are nothing short of talented. One worthy of note is Cicely Tyson, who, up until she died in 2021, blessed our screens with her talent. 
You may also like to read, How To Determine Your Breast Shape To Find Your Perfect Bra.