Inspired by Tiffany Haddish 30-day body transformation, I write about how she was able to achieve this incredible feat.
If you have ever tried losing a bit of weight, you will understand that it is one of the hardest things to do; it's like the human body enjoys and wants to keep fat. Losing weight requires a lot of determination, a strict workout routine, and a healthy diet.
Tiffany Haddish carried us along on her weight loss journey back in 2020, and she attained the desired weight within a 30-day window. How did she do that?
Who is Tiffany Haddish?
Tiffany Sara Cornilia Haddish was born on 3 December 1979 in Los Angeles, California. Her father, who came from Eritrea to the United States as a refugee, left her mother when she was three years old. Her mother was a businesswoman who remarried after Tiffany's father left and had four more children (two boys and two girls) who became her half-siblings.
In 1988, her mother was involved in a car accident in Colton, California, which left her with severe brain damage and schizophrenia. Tiffany Haddish, nine years old at the time, had to become the house's caregiver as the eldest child.
During this period, Tiffany Haddish discovered her talent for making people laugh. After the accident, her mother became abusive, quick-tempered, and violent, but Tiffany Haddish had a way of making her laugh to avoid being beaten. She also made her school friends laugh and got them to help her with her assignments and offer protection from bullies.
When she was 12, Tiffany Haddish and her siblings were taken to foster homes and separated. While in foster care, comedy helped her cope with living with strangers until she was reunited with her siblings when she turned fifteen, under the supervision of her grandmother.
Tiffany Haddish decided to pursue a career in comedy after graduating high school and mentioned in 2018 that she was raped in 1997 by a police cadet. This experience led to her being aggressive in avoiding unwanted advances from men, and her comedy became an outlet for her pain and a safe place. Although she made headway when she started, she earned very little money to keep her going and had to live in her car during her early twenties.
Her big break came in 2016 when she was a contestant on the television comedy competition show Who's Got Jokes? and two years later, she appeared on Def Comedy Jam and Spoof Reality Bites Back. She had started to cast in a few sitcoms and acted in comedy movies like Meet the Spartans (2008) and Janky Promoters (2009).
She gained popularity after getting recurring roles on the spoof comedy series Real Husbands of Hollywood (2013-2014), Tyler perry's If loving you is wrong (2014-2015), and The Carmichael Show (2015-2017).
Tiffany Haddish was married in 2008 but filed for divorce in 2011, and she began dating rapper Common in mid-2020, but they called things off in November 2021.
How did Tiffany Haddish lose weight?
Now that you have been acquainted with who Tiffany Haddish is and why she is famous, let's talk about her 30-day weight loss routine and how she managed it.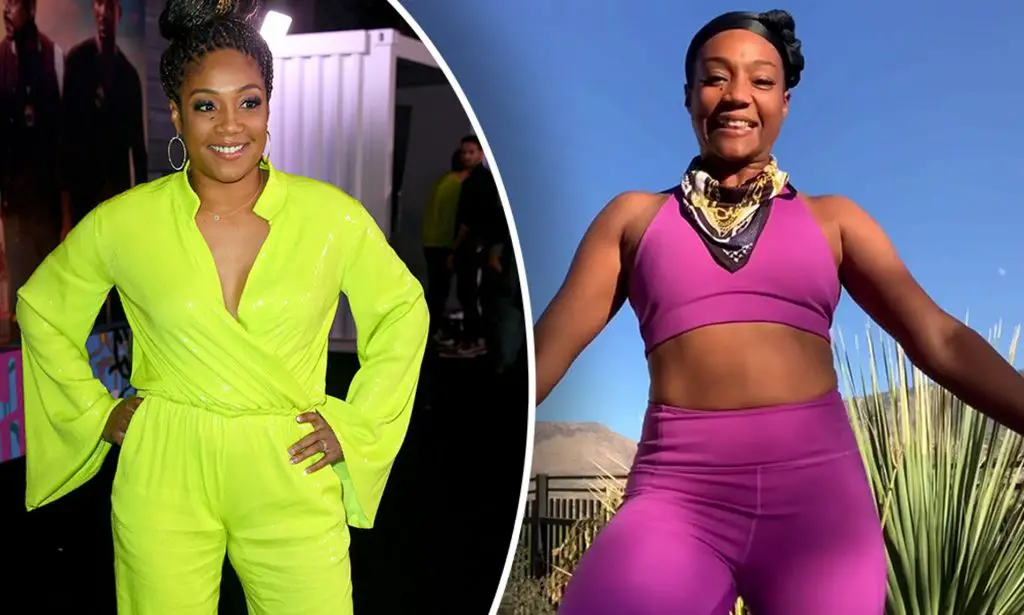 During the pandemic, when most of the world was on lockdown, people gained weight, and Tiffany Haddish was not left behind. The 42-year-old comedy star shared that she decided to begin her 30-day weight loss program just after thanksgiving in 2020. Although, she added that she had started her weight loss journey before then and had lost 40 pounds by the end of the year.
"Definitely, I got on the scale, and I definitely gained some weight since the last time I weighed myself," she told her followers at the time. "I've been telling myself it's water."
She said she was weighing 182 pounds as at her 2020 birthday and even lost another ten pounds after her 30-day program. She shared a before and after the weight loss program picture on Instagram, and the difference in her size is quite noticeable.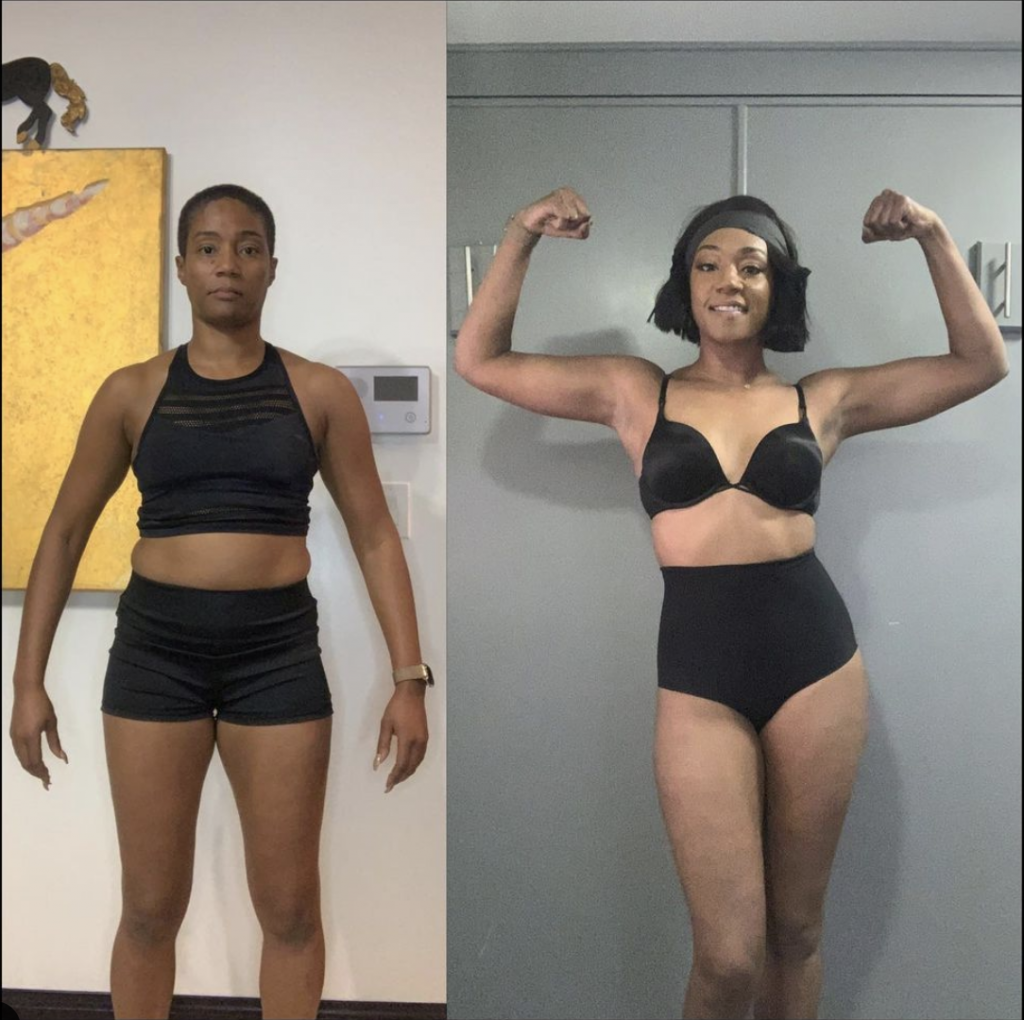 After the weight loss, you can see her arms are toned, her waistline is tapered, and her legs are slimmer. The strict fitness routine she kept for a month was developed by the husband and wife fitness guru Luther and Kathy Freeman.
The exercise program had Tiffany exercising every day – anywhere between 15 minutes and two hours. She also had to change her diet – becoming vegan. "I've been eating differently, eating way more vegetables," she says. "Definitely eating directly out of my garden and just really putting in the work, making sure I sweat every single day, and staying up on nutrition – nutrition is everything. And I try to dance every day for like five to ten minutes. I think that's really important, too: Make it fun!"
Tiffany Haddish's weight loss story has inspired many people, including me, struggling to shed off some weight but having a hard time at it; if Tiffany Haddish could do it in a month, then I can also do it.  You may also like to read, 15 Issa Rae Insecure-inspired casual wears to rock this Christmas.