Halle Berry is way over her beauty pageant days when she had the Boomerang movie debut. Yet, she remains the only black African-American woman to win the Academy Award for Best Actress to date and one of the highest-paid actresses in Hollywood.
Recently, she made the news with her director debut of the sports drama movie Bruised, in which she also played the lead role of a disgraced MMA fighter seeking redemption years after she was defeated at the ring.
Although her life on screen has led to playing many exciting characters, including Sofia for John Wick: Parabellum and the prestigious Catwoman, Halle has been battling with Type 1 diabetes, since 1989, after going into a diabetic coma. She was just 22 at the time and working on the Living Dolls TV series.
This key health moment made Halle Berry reset her life and set her on a course for healthy living. She adopted a keto diet, and for over thirty years, she is still following the same diet. The actress swears that the diet has helped her keep her diabetes in check, as well as helped her age slower. We think her good genes play a part in her flawless body. Anyway, let's uncover some secrets of this Keto diet lifestyle.
What it means to have diabetes mellitus type 1
Diabetes is a condition where the body does not process sugar from food ingested into the cells for energy the normal way. While there are two types, anyone with this health condition is plagued by excess sugar in the bloodstream. In Halle's case, she has type 1 diabetes, where the cells that produce insulin are destroyed.
This simply means the concentration of insulin is erased from the pancreas by the body itself, or it is destroyed by a disease. This type of diabetes is common among young people, and while it can occur suddenly, the symptoms are always there. A few are; increased thirst and hunger, fatigue, blurry vision, sores that heal slowly, and frequent infections, to mention a few.
The medical treatment for this condition is daily insulin shots. While the actress is well aware of these facts, she decided to add the keto diet and exercise to improve her health. This goes a long way in showing how we need to take our health more seriously. 
Related article: Misty Copeland fitness and beauty routine.
Halle Berry's keto diet
A keto diet is a high-fat and low-carb diet, where a person can get the required calories from protein and fat-based food instead of carbohydrates. Sticking with it means you won't get to eat much of the regular sugary foods. According to Halle, she has been so focused she does not crave sweets anymore.
This means a typical day in the actress's life will include bulletproof coffee — coffee made with coconut oil or butter and some cream. Breakfast consists of scrambled eggs and avocado. Post-workout food is an electrolyte drink and a keto-friendly protein bar.
Proteins are a big part of meals which can be chicken, lamb, steak, with a lot of vegetables. The actress also likes to eat soup or a large bowl of vegetable salads for lunch garnished with her proteins. Her snacks are kale chips and maybe avocado ice cream from time to time. Nothing steers away from eating healthy, not even a cute cupcake.
 

View this post on Instagram

 
The ketogenic lifestyle of Halle Berry
Deciding to go on a keto diet is not an easy feat, and for Halle, her health condition forced the decision. The 55-year-old has remained dedicated since the day she chose the ketogenic lifestyle. She has nothing but praises about how the diet has helped out. Her inspiration to stay dedicated also comes from the "Re-Spin platform" that she formed for health, wellness, and living life in an authentic way. From helping her lose baby weight to healthier skin, physical endurance, and keeping migraines at bay, her lifestyle is doing wonders.
Halle says he doesn't even have to worry about acne, and I can affirm that a good diet enhances clearer skin even though I haven't tried the Keto diet yet. Following this lifestyle of Halle Berry, I am tempted to give the diet shot.
Does the keto diet help with diabetes, like Halle Berry says?
On different occasions, the actress has made commented how her keto diet has helped her keep her diabetes under control. The major criticism from nutritionists and medical practitioners came in when she stated that it has helped her reverse her type 1 diabetes.
A closer look shows that studies and research back up Halle Berry's statement. Since a keto diet can control the glucose level of people with diabetes, however, if the diet is too low in carbohydrates, it can help people with type 1 diabetes.
It is imperative to keep the diet in balance should you decide on embarking on the ketogenic lifestyle. However, it requires much effort to sustain a keto diet or most other diet plans, but if Halle Berry can manage to do it for this long, asides from the plenty benefits. Then anyone can attempt and succeed in a healthy lifestyle.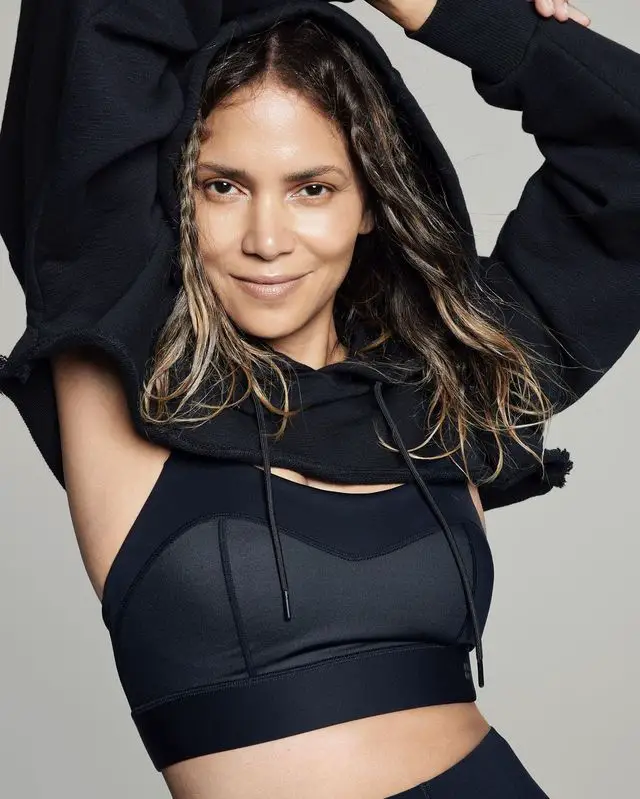 See your doctor or nutritionist before starting a keto diet, it is the only way to get the right diet plan suited for your body. While you decide to go the diet plan, check out the cookbook Halle uses Quick & Easy Ketogenic Cooking by Maria Emmerich. You may also read my latest article, 15 Issa Rae Insecure-inspired casual wears to rock this Christmas.