Gifting is a new culture that everyone seems to be adopting, and with the trend came the push present. So, what is a push present, you might ask? We will get to that in a bit.
Most people have not heard about a push present until after giving birth because the practice is still relatively new. It is a norm to fuss over new moms, and ensure that they feel comfortable, so the act of giving postpartum gifts has always been in existence.
The name push present wasn't coined until the 2010s, with social media cheering it on. Before we go into the details, let's examine why push presents have sentimental value. The female body is designed with a reproductive system that can bear children under ordinary circumstances.
The process begins from getting pregnant, enduring nine months, and going through labor to the absolute magic of pushing out a child. Pregnancy and childbirth take a toll on the female body and even motherhood. Getting some form of thoughtful compensation is only fair to feel better appreciated.
Celebrities have set the bar high for gift ideas, with Maria Carey receiving luxury jewelry set for Nick Cannon. Travis Scott also gifted Kylie Jenner a Ferrari LaFerrari worth $1.4 million as a push present for giving birth to Stormi. Even Prince William of England got with the trends and gave Kate Middleton Custom-made diamond earrings.
We all can't be celebs; however, we will explore affordable luxury push present ideas and good push presents on a budget, enabling you to say thank you uniquely. We have you covered if you're a new dad, friend, or mom looking for push present ideas for your partner.
What is a Push Present?
If your love language involves gifting, you might have seen push presents. When new to the term, you must get along with times. It is a present given to a parent shortly after giving birth. So, any gift tagged as appreciation for bringing a child to the world is classified as a push present.
While the definition is straightforward, some might see it as being limiting. Well, just because the world push gets added to the statement, it does encompass all types of childbirth, both by cesarean or by vaginal. No matter how the child came into this world, it is extraordinary.
One look at the new bundle of joy, and you might feel so complete that you don't need anything. However, it is always great to show how much the sacrifice means to you by buying a gift to mark the occasion. Nothing can compensate for the pain and discomfort that comes with pregnancy and giving birth, but a push present will be another source of happiness for the parent.
It is a gift idea everyone can adopt since it celebrates life, increase, and love. So, the next time a conversation comes up about what is a push present, you should be able to contribute.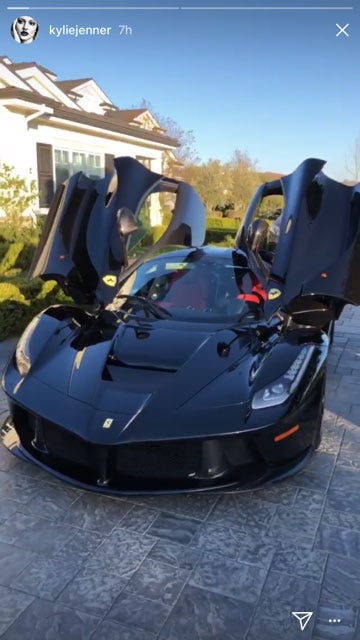 How to Give a Push Present?
Jewelry is the most typical gift people get as push presents because they are durable and customizable. This is fine, especially if your partner is significant in jewelry, but nothing stops you from broadening your search. There are lots of inspiration, but even at that, you might still be confused with the variety of items.
We assume by now you should know your partner's likes, which should help you decide. There is a thin line between practical gifts and gifts for tastes. Just because your partner loves eating seafood doesn't mean you should buy a seafood platter.
It seems like a lazy addition, but we are only trying to get creative with your push present picks. So how do you choose a push present? There are several things to consider when selecting a push present. The first thing you should put on your mind is personalization.
Adding a name or initials to an item elevates it to something thoughtful.The price is something to also keep in mind. Even when you wish to go all out, a baby is a new yet expensive addition, and you should be wise with your money when you have a limited supply.
If price is not an option, you can keep the budget open until you find something your partner likes. After making the gift selection, you must also consider the gifts' timing. As the time of birth approaches, you can decide to give your partner a gift at the beginning of labor to make their partner happy.
The most common time of giving push presents is just after giving birth. We discovered that the new mom might be too distracted to appreciate the gift entirely. However, if you get perfect timing, you can always give out the present for the double bliss effect.
In recent times, the best time to give push presents is as a surprise upon getting home for something huge like a car, or after settling back home. Ultimately, you must decide based on what you get for your partner. The only goal here is to make the new mom happy and enjoy a memorable moment.
Read related articles for your home:
–The 19 Best Essential Oil Diffusers to Make Your Home More Aromatherapeutic
–10 Best Water Ionizers, Reviews, Price, Benefits, And Features For Your Home
12 Best Push Present Ideas
Now that we have answered the vital question, what is a push present? And have given a little more insight, let's get down to push present ideas. Many postpartum gifts for moms are available, so we have helped you narrow the search. We compiled the list based on reviews, functionality, and present quality.
There is a gift for everyone on this list, even if you wish to shop based on sentimental value.
Sometimes all it takes is a simple necklace that carries your family's initials to make your partner's day. Push present jewelry is common, but it becomes more thoughtful, especially if you have already picked names and if you plan on having more kids. You can add more initials as your family grows when you have chosen durable precious metal.
Nothing says a thoughtful gift like a birth journal that documents the entire birth process from conception. It does not only show your partner that you are committed but that you understand the precious time. Becoming new parents is an occasion you should treasure, and journals help you lock everything in. It is also great because the child will grow up to appreciate it as one of the best keepsake items.
Most moms might not be aware that they must make some fashion adjustments and forget to get appropriate bags. For new moms, a tote bag will always come in handy with the extra room and ease of carriage. It might look like a simple gift, but it is practical for all the additional items she needs to haul around for the baby.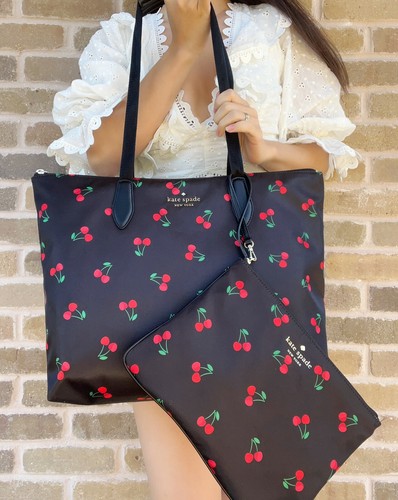 New moms spend much time at home, so getting a new plush robe for her will be an appreciated addition. The Natori Luxe Shangri-La Robe is the perfect robe she will love to spend her days in. the beautiful appearance ensures that the new mom still manages to stay stylish through all the baby rocking.
A charm bracelet is a trendy gift to get any woman. It is a fail-proof piece, especially if you pick a gold or diamond piece; you also get to add charms that have meaning to your partner. The mom can also update the bracelet with more items as time passes.
The benefits of sleeping on a silk pillow are endless; for the little time she gets to sleep, she should do it with a grand style. A silk pillowcase is one of the affordable luxuries that can make a new mom happy. It is gentle and cool to promote excellent skin and hair, which is very important for postpartum health.
As the saying goes, diamonds are a girl's best friend, so after going through such an ordeal as childbirth, she needs a beautiful yet comforting diamond piece. You get to shine effortlessly like your newborn, with diamonds. You don't need an overly expensive earing, but a cute yet well-deserved and posh earing with the new baby glow.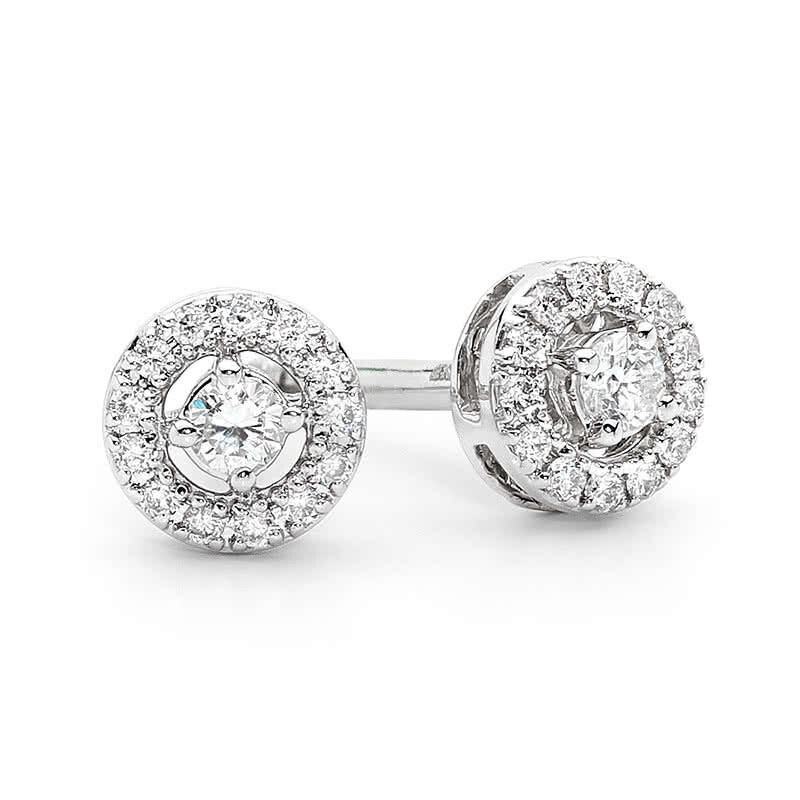 The little things like a soft slipper to move around the house are very thoughtful. It might not seem like much, but she is bound to spend her first postpartum phase on her feet, and such slippers will make her feel great. With its soft insides, a sturdy slipper like this is an easy way to give her some pampering.
An Amazon Kindle Paperwhite is one of the best tech and digital push gifts you could give a new mom. It is a lightweight reader; she will love to curl when it's time to unwind. The device comes with two storage options, 8 GB and 32 GB, so she can stock up on as many books as needed.
Your child might also enjoy the gift, as you can download children's books on the device. Any new mom that loves reading will be thrilled with this gift. The best part is you can carry it anywhere, even to swimming pools, because it is waterproof.
After going through the long ride of pregnancy and childbirth, a woman's body needs a break and the utmost care. A postnatal massage is a great way to relax and refresh the skin. The SpaFinder gift card is one of the best customizable Spa experiences you can give a new mom.
You only need to set a great price range, so she can get all the facials and mani-pedi she wants. Spa dates make many women very happy, but if you are sure your partner might not fancy it, you should skip it. Or, if possible, force her to dedicate one day to try it out; she will thank you later.
Children are a lovely addition, and they prompt you to want to take pictures all day with their cuteness. This instant print camera is a great way to capture those priceless moments for your photo book. It has all the effects and color adjustments to take the perfect shot as you please.
This smart mug will easily be her new companion, with how well it warms her teas or coffee. The mug itself is adorable and easy to grip. It has features that allow you to set your preferred temperature from an app. The Ember mug is a convenient gift that any new mom will appreciate, and what's better, it lasts for years.
Conclusion
Push present is a reward for giving birth; many women have made it an unspoken rule that their partner must follow. While it is a great way to feel loved, backlash surrounds it since having a baby is expensive. A car didn't make it to the list, but it shouldn't limit you.
With all the fantastic push presents we have listed, new dads might get envious since they contributed to making the child. Well, nothing stops moms from giving the dads a gift, too., but the traditional way has always been to provide for the female who gives birth.
New dads share the experience after all the sleepless nights and food runs. If you feel like appreciating dads for all their efforts, you can draw inspiration from our gift ideas for men here. A new baby can take most of the time/gifts, so a push present is a great way for the mom to feel pleasant and cherished through the baby's haze.
You might also like to read: 
–The Best Chicken Matzo Ball Soup Recipe For A Nutritious Meal
–How Long Does It Take To Grow Your Hair Out + 6 Hair Boosting Tips
–17 Best Summer Nail Color You Must Try This Season!
–17 Best Deodorant For Sensitive Skin Of 2022