Inhaling the pleasant smell of essential oils can be aromatherapeutic, and a diffuser allows you to bask in the mist safely.
Diffusers use their vibrating opening to convert water mixed with oil solution into steam. While there are plenty of options for infusing scents into your home, diffusers are one of the easiest ways to achieve that since they do not require heat or other harmful ways to disperse your favorite oils.
Asides from the fact that diffusers are trendy and friendly decorative props, they function as a source of aromatherapy. That's because breathing a large amount of some essential oils in high concentration can interact with the brain over time. And these essential oils may help deal with anxiety, stress, and other things that can tamper with your energy.
What to look out for when buying a diffuser
Before now, you might have searched diffuser, and you ended up being more confused than you were. If you only plan to use diffusers as décor or an escape to enjoy a constant pleasant smell, that is great. Below are some factors that can guide you in selecting a suited diffuser for your space.
Power of the diffuser
You should always check for the stream of mist strength. It is better if they have a visual display of how the mist comes out of the diffuser. With that, you can judge how effective it will be in your space.
Size of the tank
The tank size is significant, as it sets the tone of how much time you can spend fussing over the diffuser. Most brands have tank sizes ranging from 100-500ml, this reflects in their shape and the space they may take up in your home. A bigger tank is beneficial because they run for longer and may have a larger mist droplet. But if you don't mind doing frequent refills and have no need for a large diffuser, a small tank size should suit you.
The material
Diffusers come in plastic to ceramics, faux or natural wood, and porcelain. The price of a diffuser may be affected by the material used, as durable equals expensive. When selecting, you should keep your space in mind and how the diffuser will fit into the ambiance. 
Mist intermissions
Another great feature you will want your diffuser to have is intermittent diffusing. This enables it to spray the oil mist for some time, rest, and continue at set intervals. Once it maintains this pattern, you don't get overpowered by the scent of the oils, and the water can run for longer hours.
Timer
This function is not necessary but vital if you require a diffuser that can go off automatically. Most diffusers come with this feature, and it allows you to get more use hours from one tank fill. When you set the time between an hour or a few, it stops bringing out mist until you turn it on.
Lights 
One thing familiar with the most diffusers is the lighting system; they only differ in display and brightness. They can come with the seven-rainbow color setting or any other selection of random colors. While most of them can get turned off, you should opt for a diffuser with lighting that complements your taste. 
The Lids
 For ease of use and cleaning, it is great to have a diffuser with easy-to-clean lids. The easiest ones are with one lid, but some designs may carry two lids for function and decoration. If you do not plan on using the diffusers so often, double lids can be a chore to clean since it becomes recommended to wipe diffusers clean after emptying the water every few days.
If you can rule out at least 3 of these criteria, you are well on your way to buying the best diffuser that will suit you.
19 best essential oil diffusers
There is a vast array of diffusers available, and we have narrowed the search by knocking out diffusers with undesirable features. We also judge by their stream of mists, aesthetics, and lighting.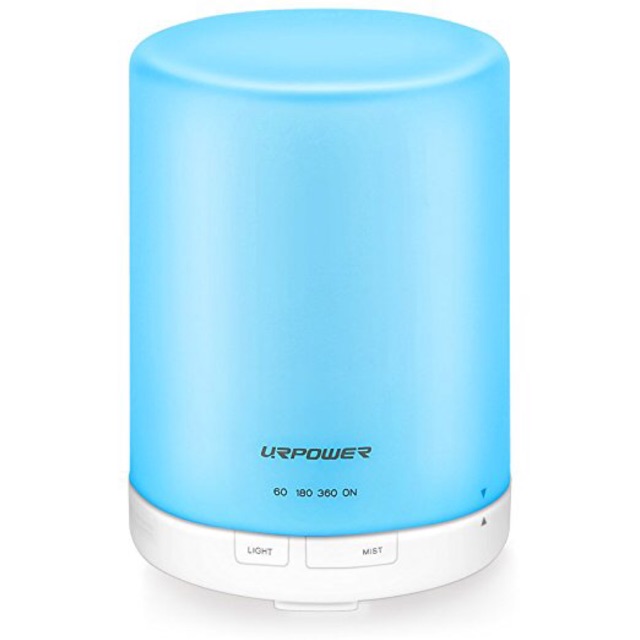 This cylindrical-shaped plastic diffuser is one of the best you can lay your hands on. Its tank can store water that lasts for up to seven hours. To keep the room at its peak smell, you will need to top up the essential oils at intervals. The diffuser also has a timed, seven-led light color selection that subtly shines. Please keep it clean by wiping it out with cloth, to maintain good condition.
Diffusers should be a sleek décor piece added to your space and not just for functionality. This Jasmine diffuser eats the cake as an innovative and practical option. It has a 100ml tank, which means it is small, and the several colors it comes in make it cuter. The diffuser intermissions run-up to a full day when set on intervals; be sure to charge the battery via a USB cord.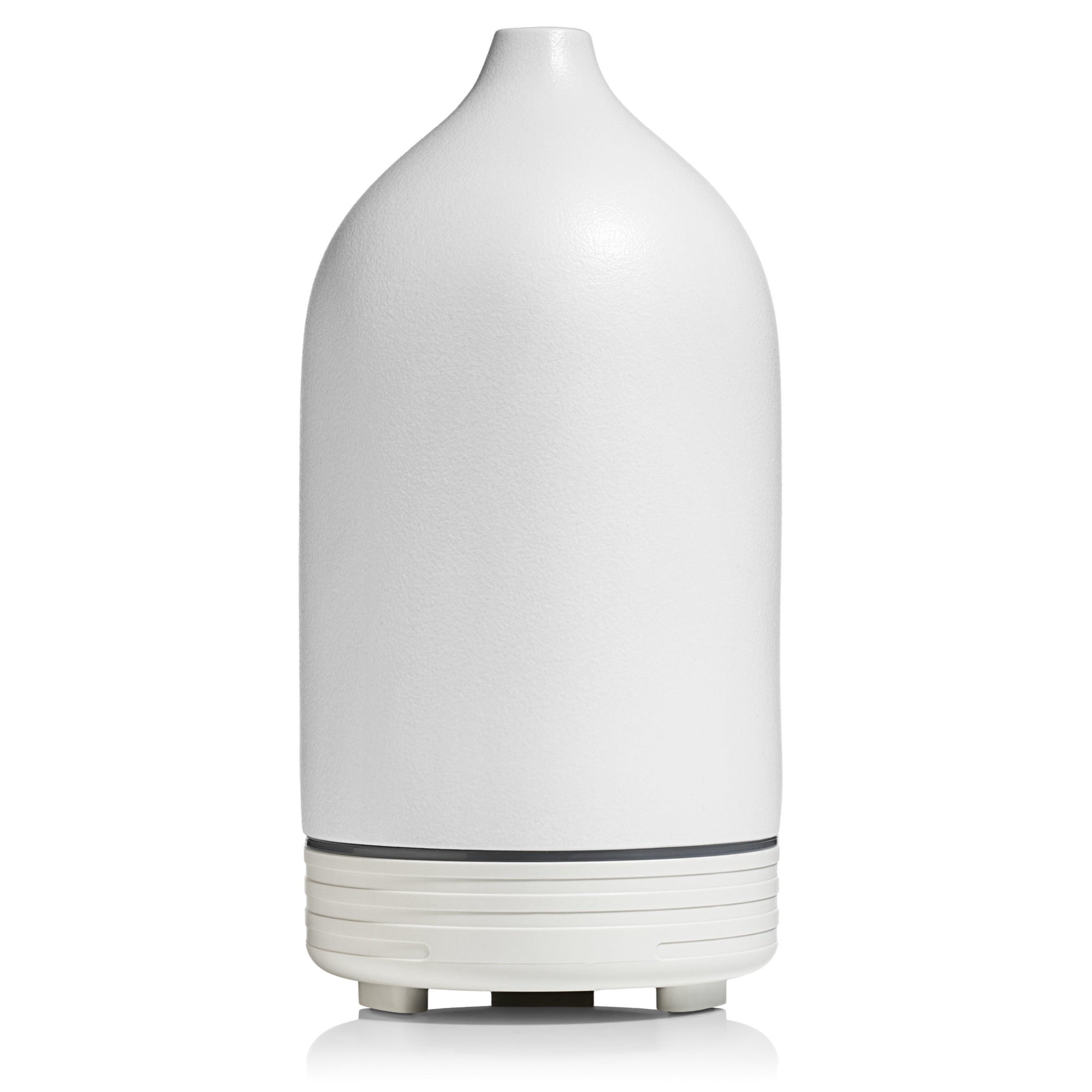 Add a sleek ceramic diffuser to your space that uses ultrasonic vibrations to infuse essential oils in your home. It features led lights and shutoff timer settings, so you can safely rely on it to deliver the needed amount of scent. The product also offers a note of blended oils; adding it to your cart alongside your diffuser is a great idea.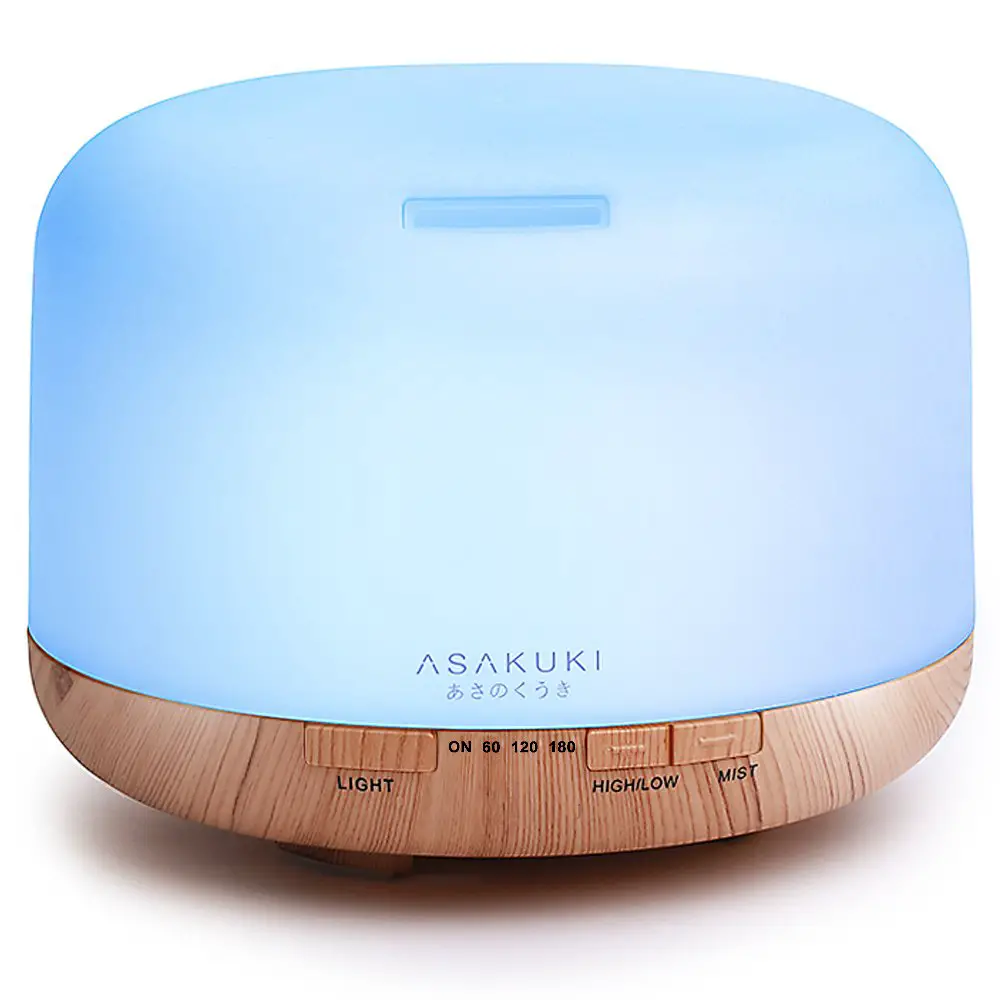 If you need a diffuser with a bigger tank, you can always go for the Urpower 500ml variant. But for more options, this one from Asusuki is very similar in appearance and strong mist stream. A diffuser with a big tank is required if you have limited to spend between refills. Thankfully this one can last for about 16 hours. Use the time while planning on essential oils to create enough sitting space for its large size. It also has a faux wood detail on the base, with seven color light features.
5. Saje Natural Wellness Aroma (Be) free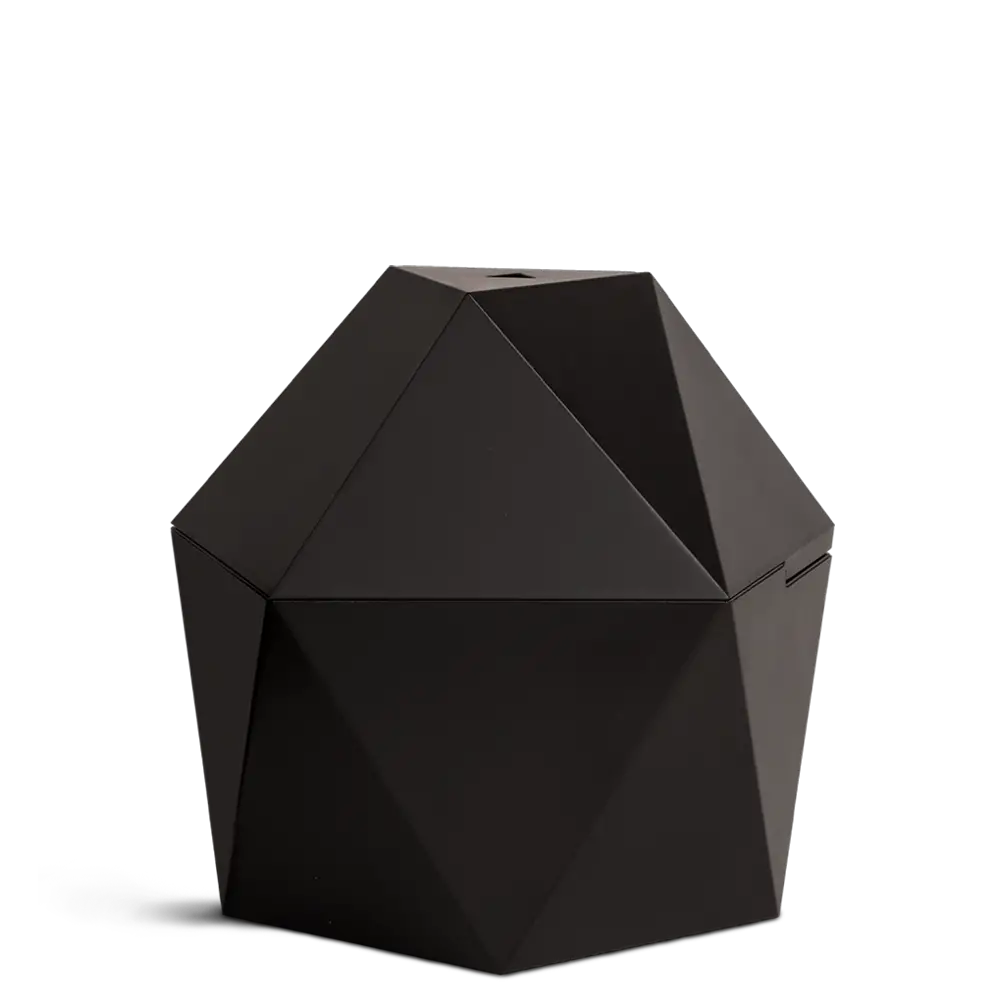 From its appearance, you might get tempted to think this diffuser is a piece of art décor, not until it sprays out the mist. The matte finish is so luxe that makes it add to the aesthetics of any part of your home. You get to enjoy the aromatherapeutic experience in external spaces since it works with cords.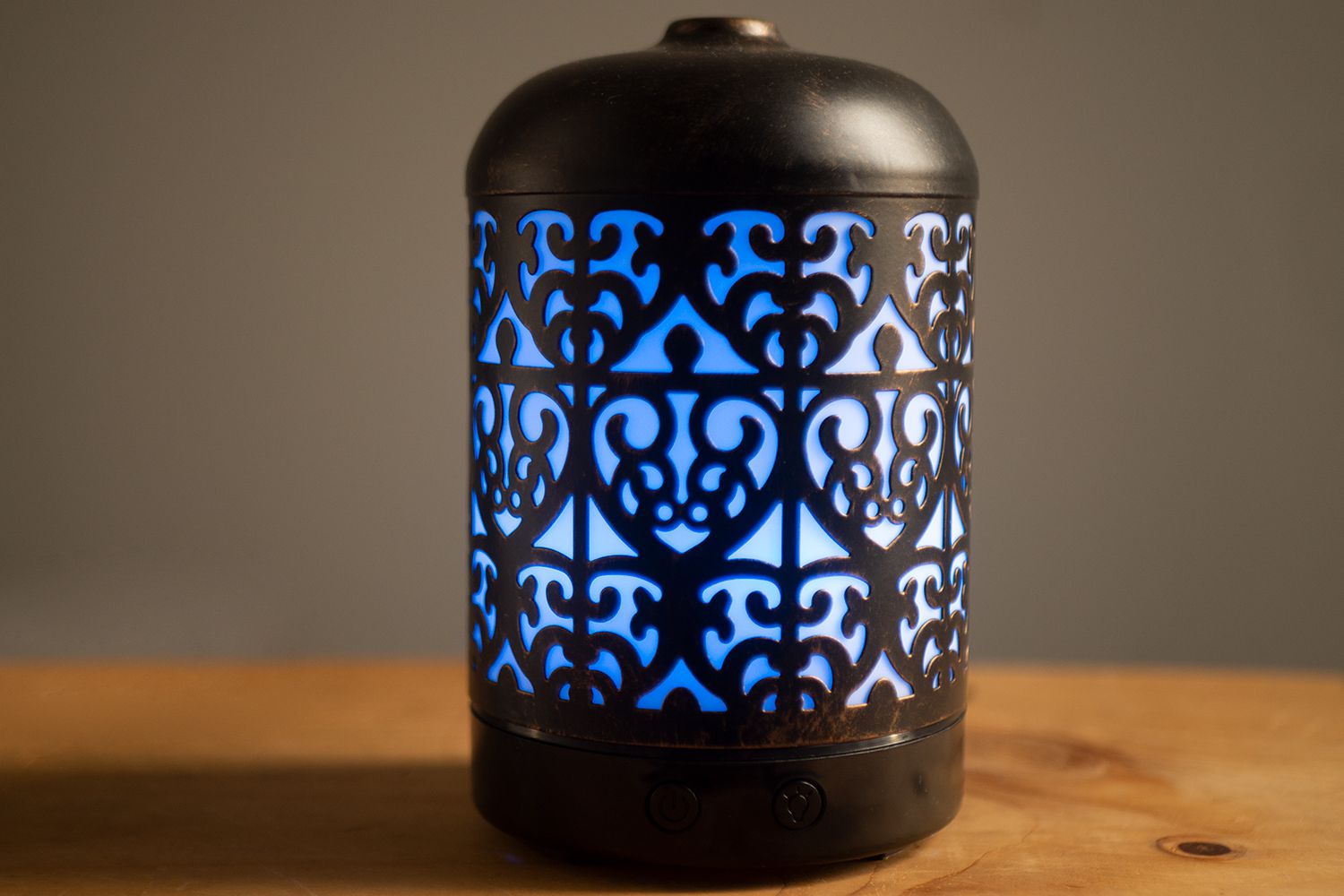 Here comes this diffuser from Better Homes & Gardens that proves you can enjoy a durable product at an affordable price. The scroll aesthetics on it, combined with the changing led lights, is only more reason to make it worth adding to your space. Its 100ml tank can last for four hours nonstop of fabulous fresh mist fragrance, but you can prolong it by using its automatic shutoff setting.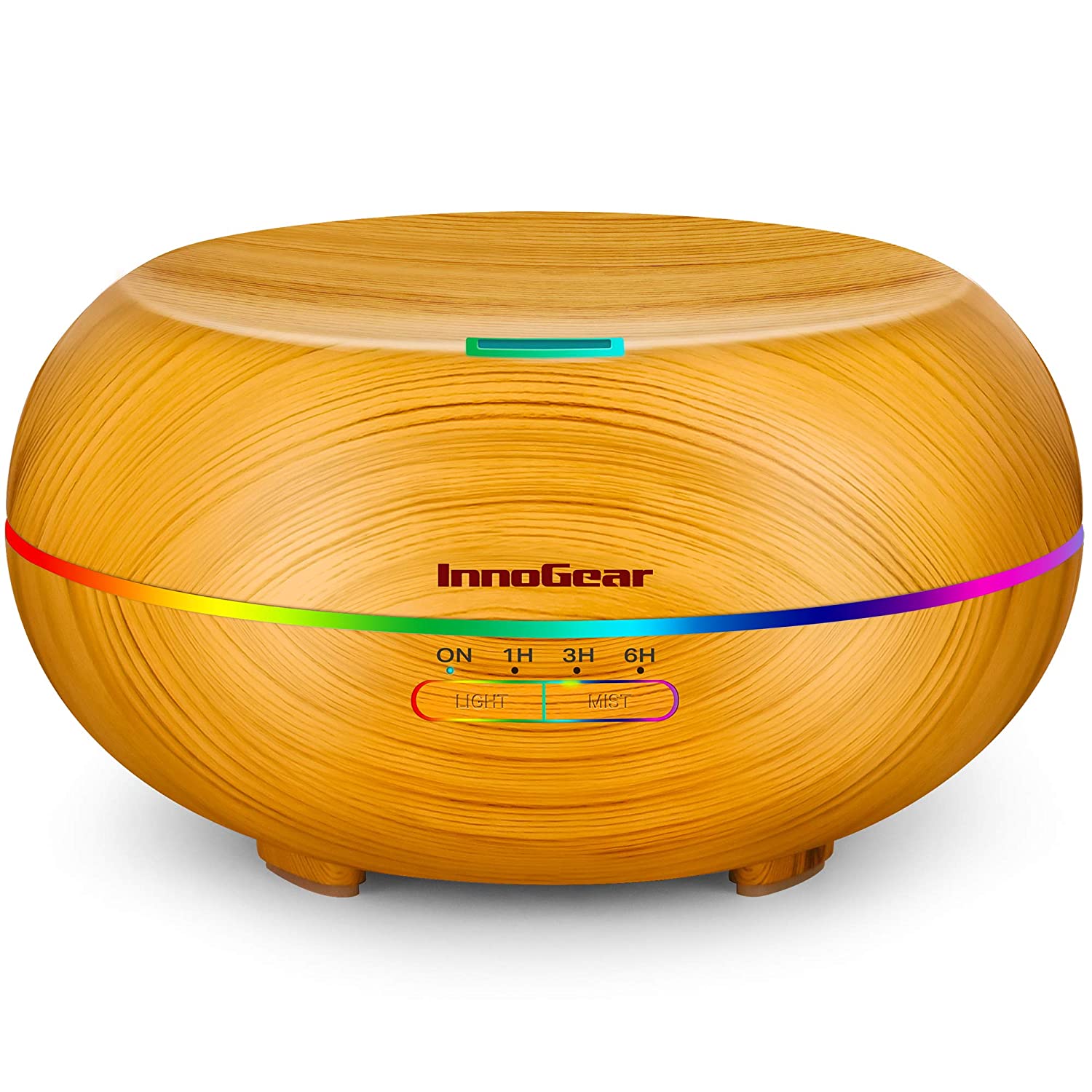 The reviews don't lie, and when it comes to a diffuser that can deliver the needed fragrance to your home, InnoGear eats the cake. This best-selling product has a seven-color light selection that runs in cycles. The wood-grain details quickly add to the ambiance of your home, and with a 200ml tank size, it might just be the diffuser for you. If you need any more convincing, its four-time setting will convince you.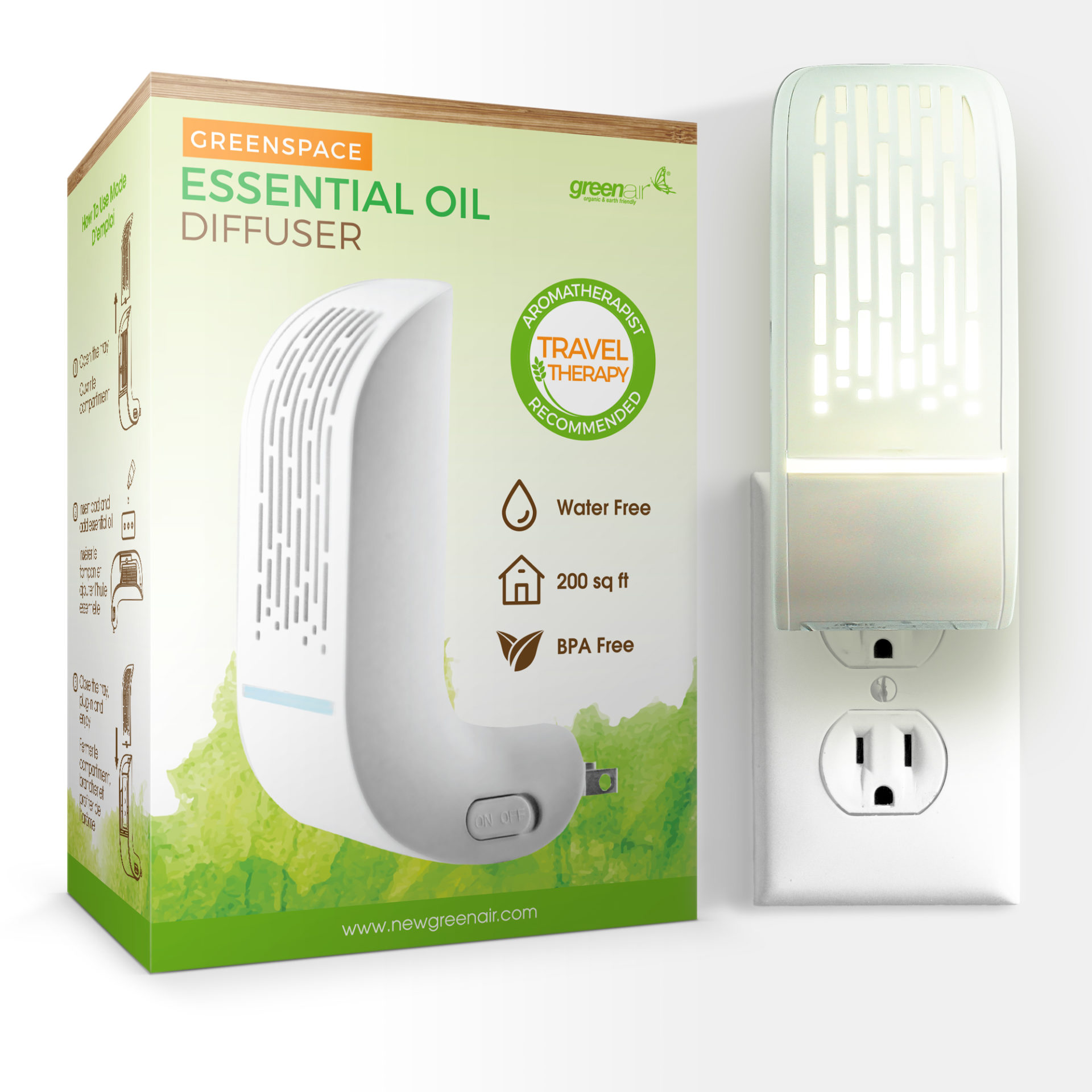 When a minimalist diffuser is needed, call on this design from Greenair to save the day. This discreet diffuser forms mists with essential oils through the help of its pads. You only must plug it into a power source and watch it infuse aroma into your room.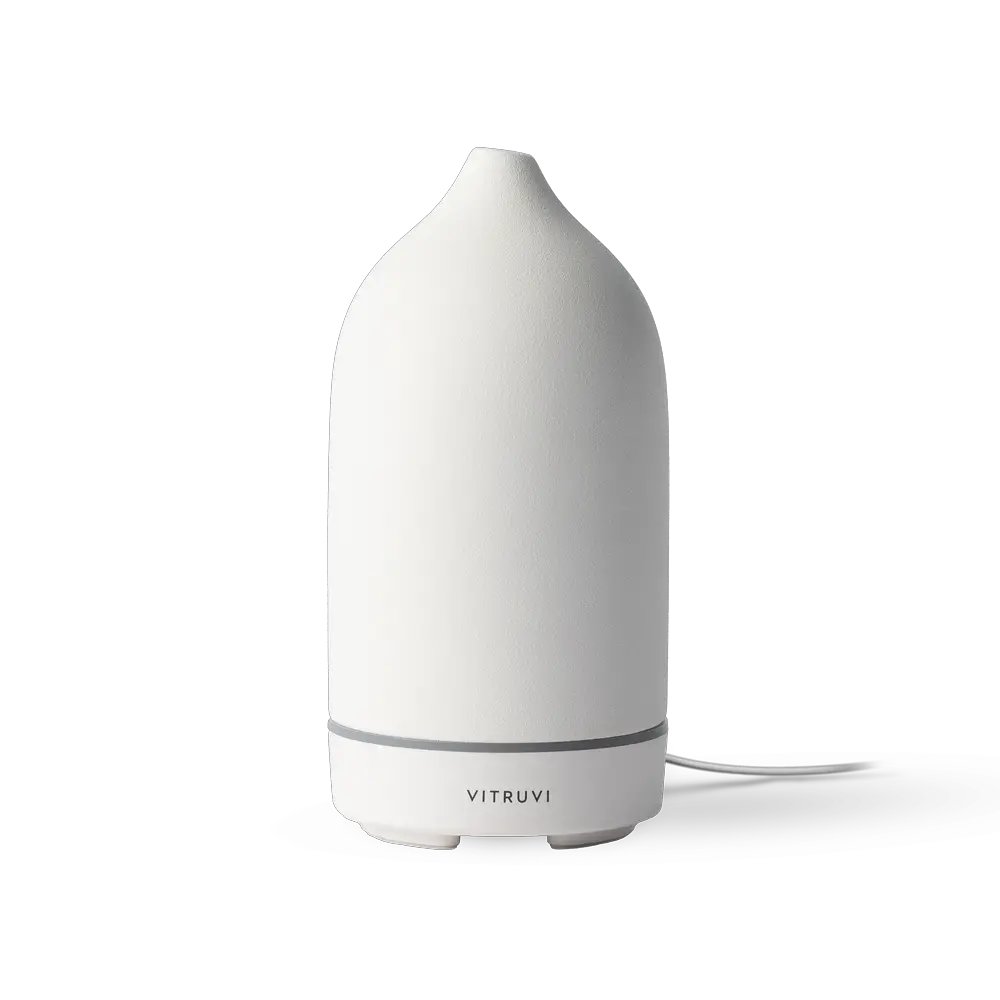 This diffuser is a stylish addition to your space, with its porcelain shell available in neutral shades. It has a great stream of mist but might not cover a larger room space. The diffuser has its indicator light at the back, making it an excellent prop even if you like a dark room. If the appearance and function matter more to you, the frequent refills and double-layer lids won't matter.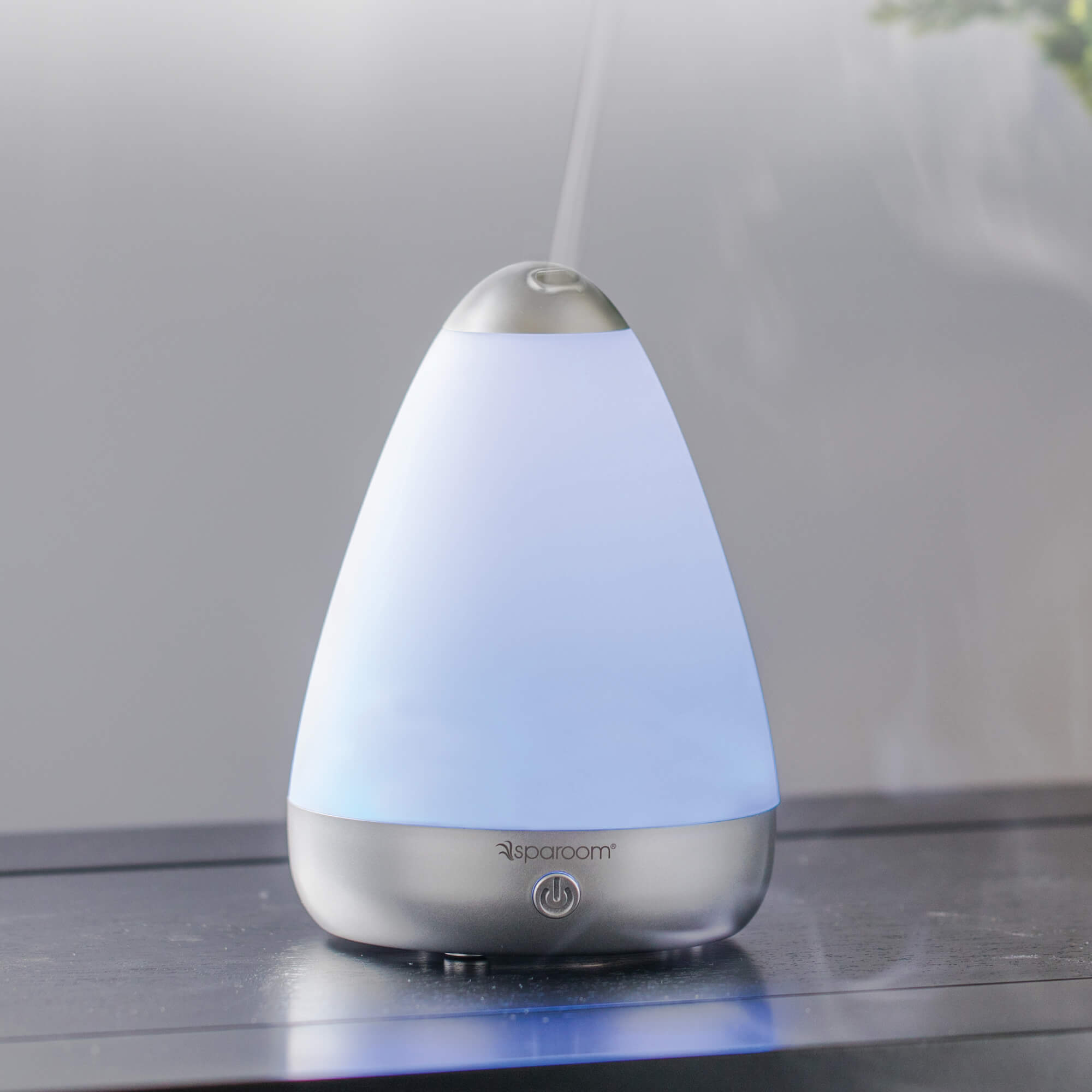 Enjoy the same great experience you will get from a relaxing spa from the comfort of your home with this diffuser. Its light show cycles between the rainbow shades, making it very cute. Since it is translucent glass, the lights are warm enough not to interfere with your sleep. Which makes it a great addition to your room, and trust the auto-shutoff to control the mist.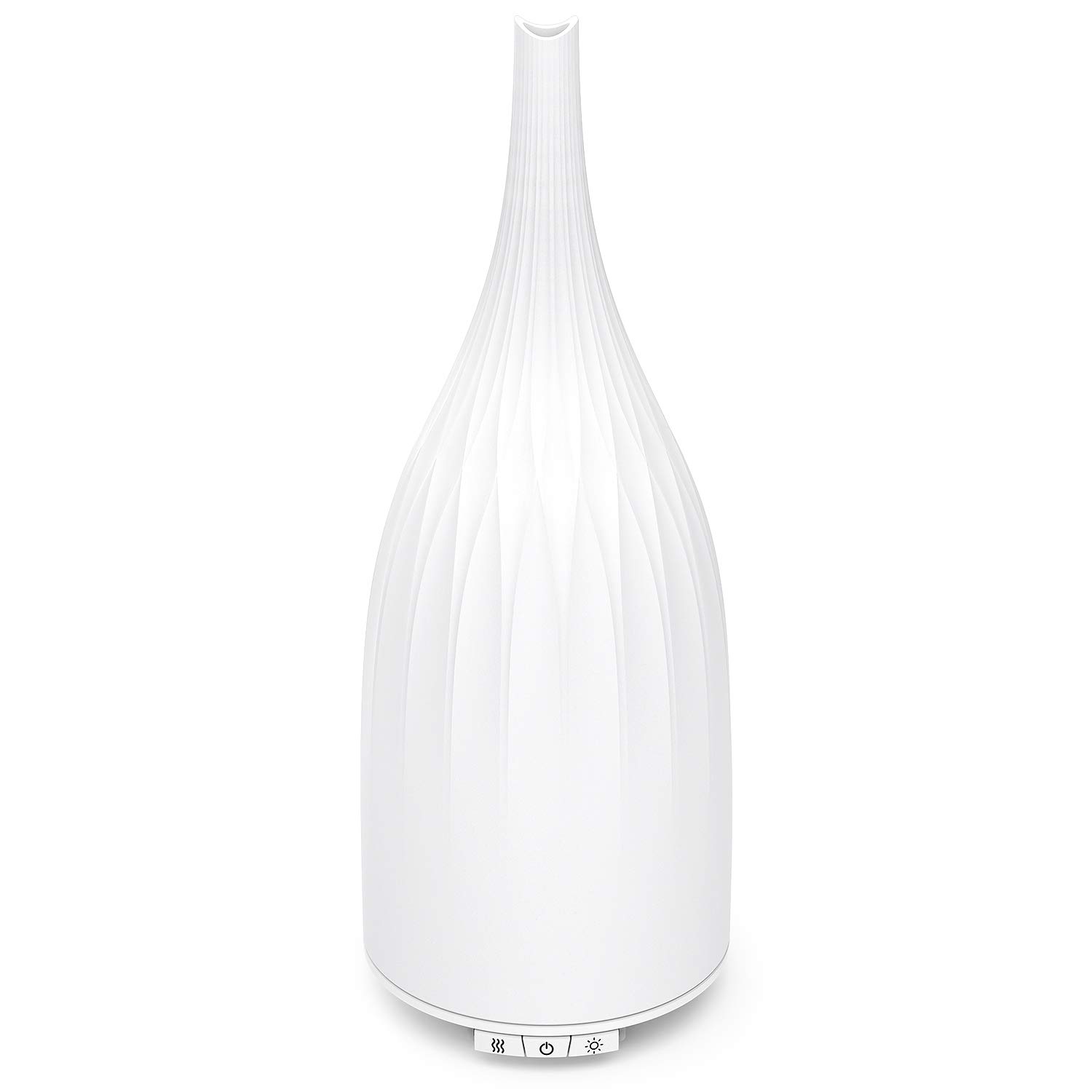 Go for this battery-powered diffuser you can use without a battery if you want to skip the frequent refills. This product uses the help of microfiber pads to diffuse mist into the air. You only need to add a few drops of any essential oils that suit you, relax and allow it to work its magic in your space. With the three pads that come with it, you will enjoy a blend of fragrances to suit your moods.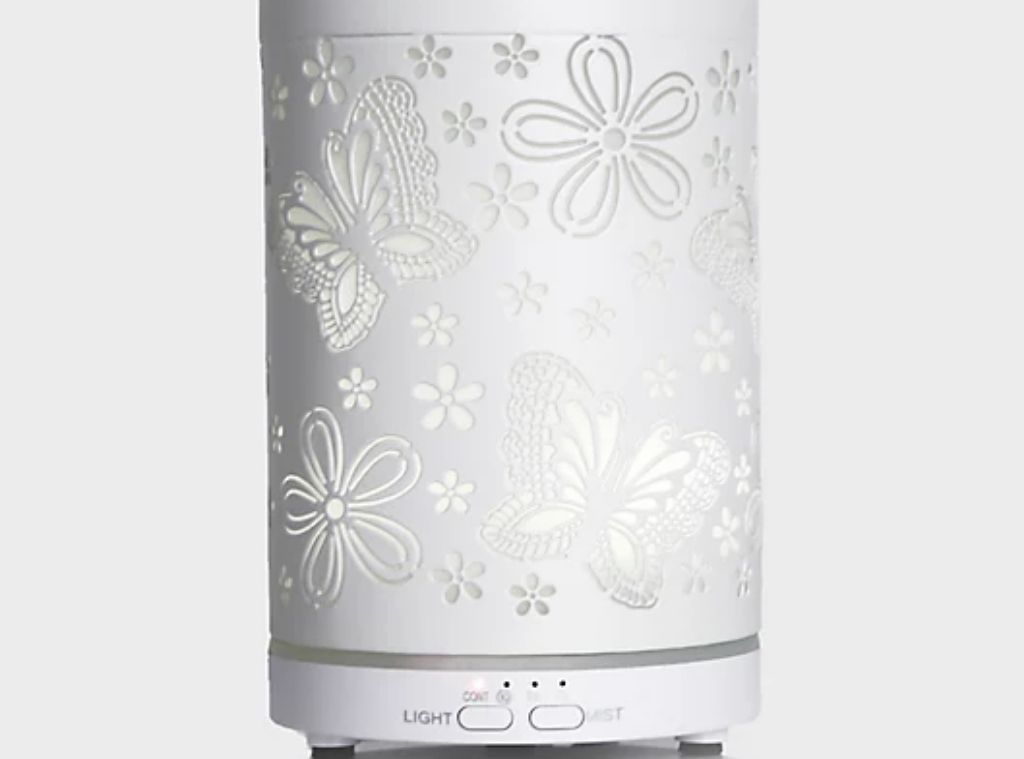 Add a playful design to your space, with an aromatherapeutic function. It uses ultrasonic technology to disperse a scent that relaxes the senses for a Zen experience. The brand gives off little noise, but you will love it if you appreciate white noise to sleep better. It also has timer settings and warm light selections.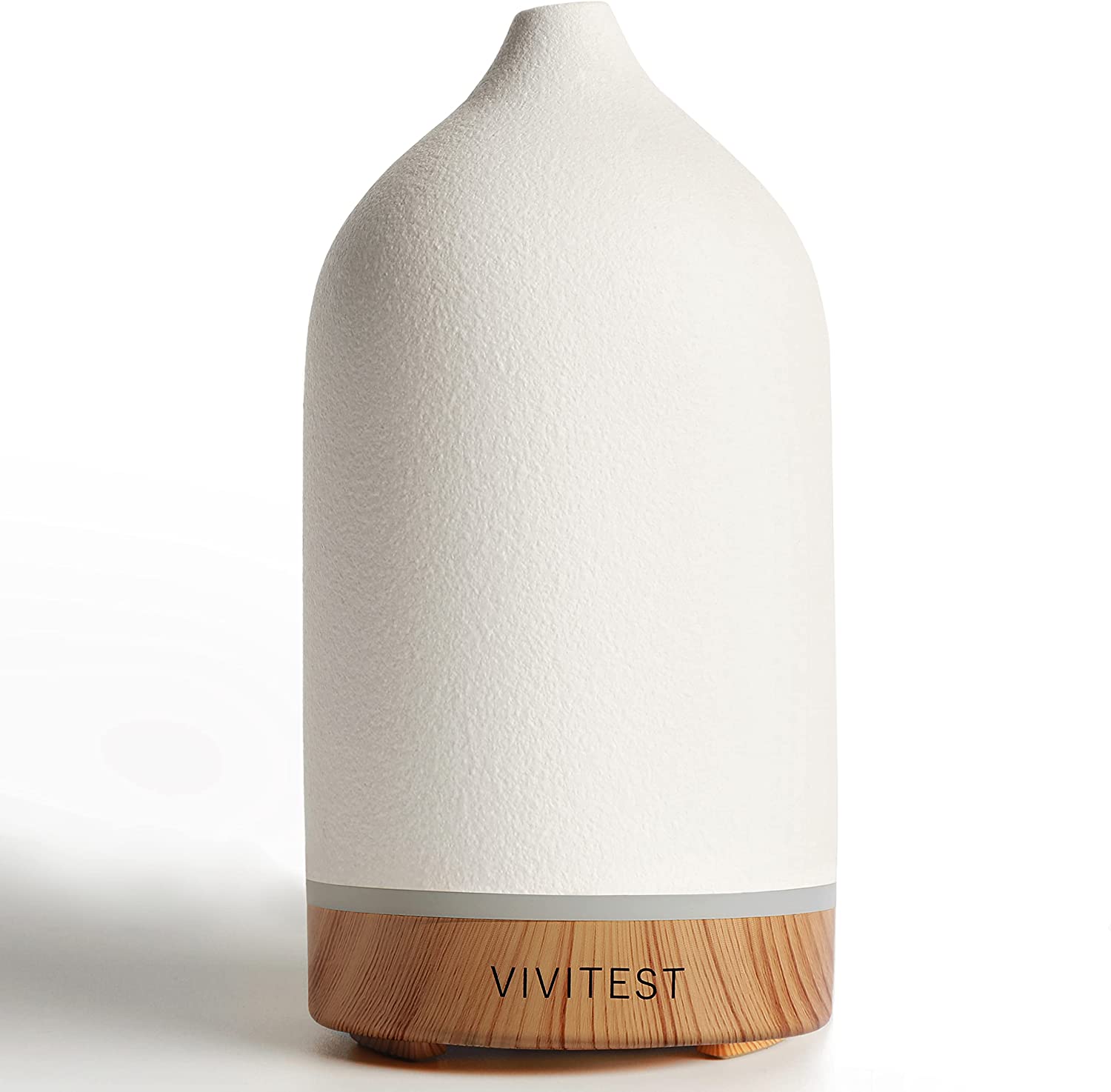 Vivitest comes in with an aesthetically pleasing yet functional diffuser to add to your space. The product's shape is only a tiny part of why it is worth buying. It has up to nine light settings with a changing mode between seven colors. It would be best if you refilled its tank often since it's only 100ml to enjoy continued scents.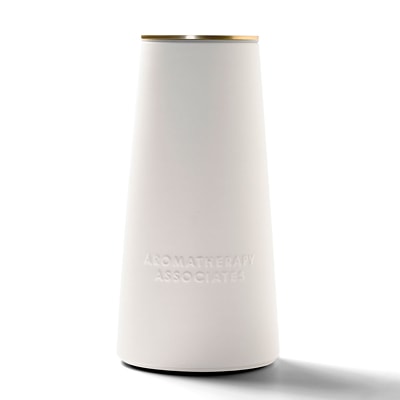 You know this is a no-nonsense diffuser that can own a room from the name alone. You do not need water refills to use this diffuser; this means lesser use of your essential oils. It uses the power of air compression to disperse pleasant smell, with 3 hours long use time.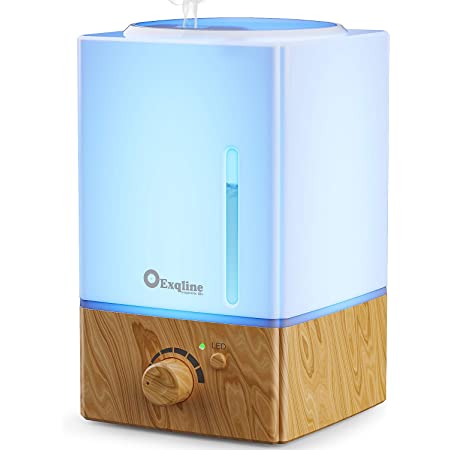 You will appreciate this powerful diffuser that can fill more than 450 square feet of room if you have ample space. It comes with a large tank that takes 1500ml of water to run for up to 20 hours long. The diffuser is more enjoyable with a bright and dim light setting between the seven colors available. 
Chill under the pleasant smell of your favorite essential oils with a powerful diffuser that delivers a strong stream of mist. The seven-LED light selection is only more soothing under the frosted glass covering on the diffuser. It also has a three-timer setting; you can switch it up to suit your mood.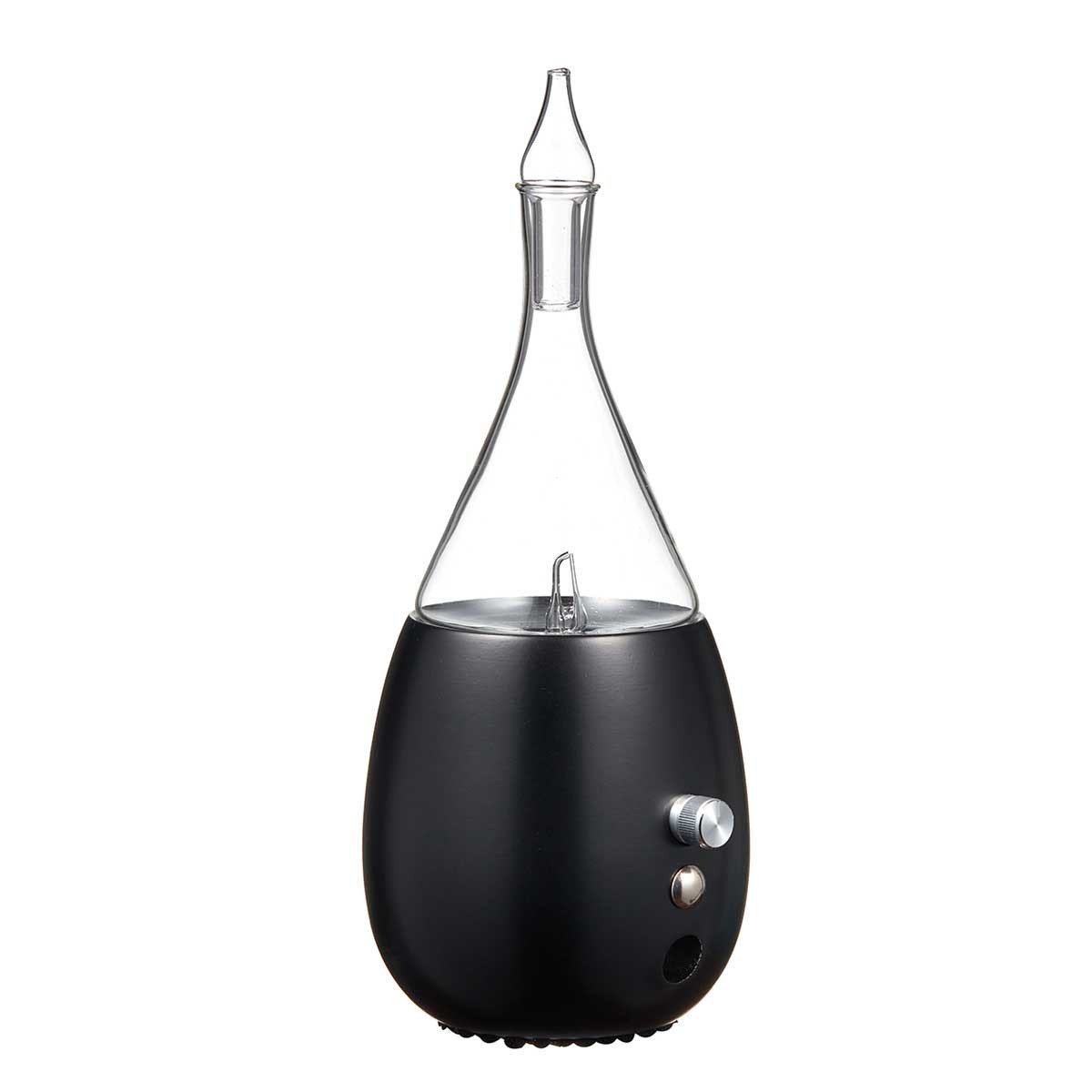 Trust on this nebulizer to disperse scents to different areas and rooms of your space. The mists are pure oil, so it quickly catches on to your space but has a two-hour intermittent run time, which combines with the automatic shutoff, so the smell does not become too overpowering. It is very compatible with your space with silent noise and subtle lighting.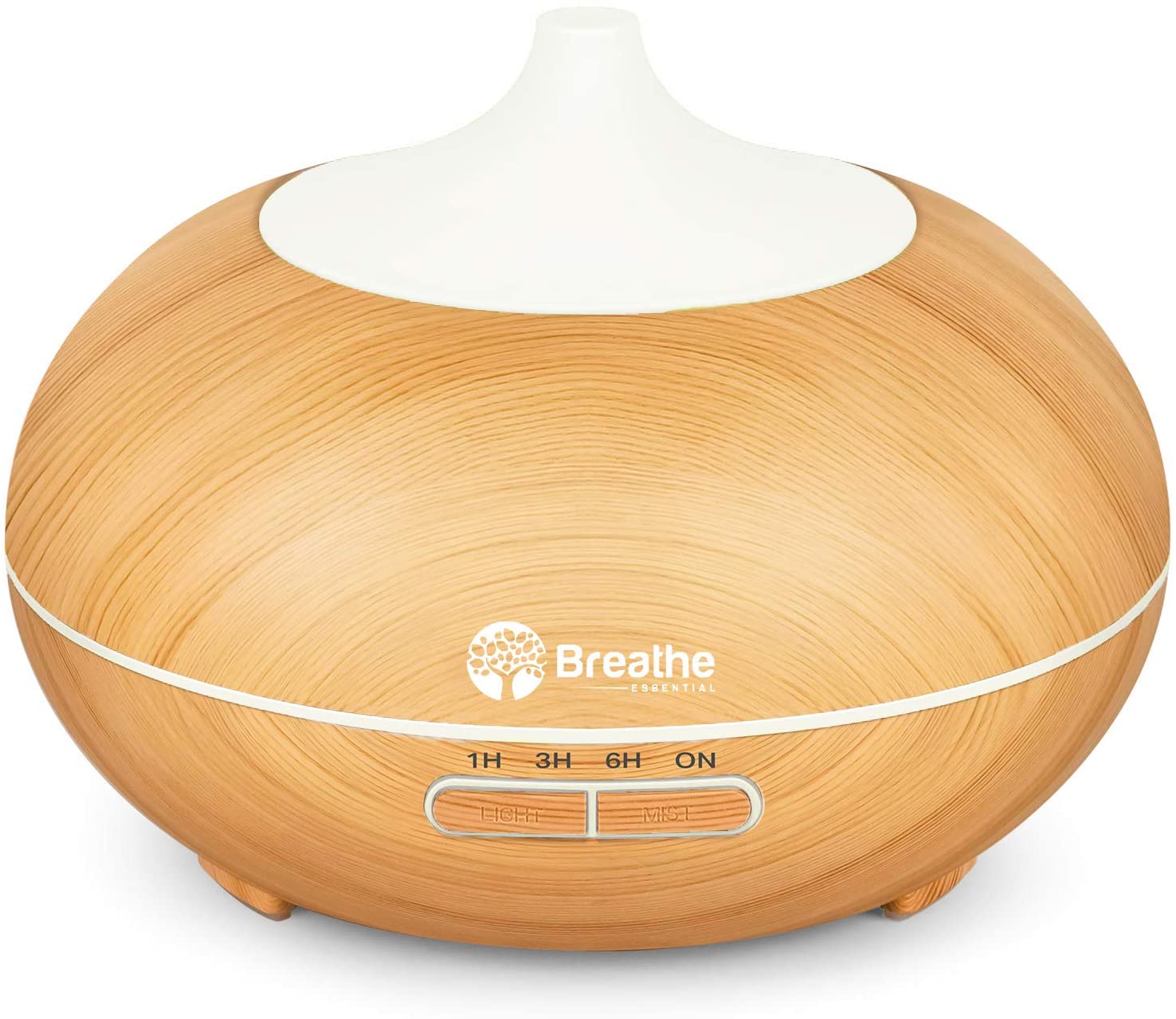 If the lighting is the criteria you prioritize, you will love the sixteen-light selection of this diffuser because of its stylish emission. What's better, you can adjust the brightness, so it can go from dark to brighter tone to complement your mood. With its functionality, you can enjoy the continued scent for up to 18 hours, which is more than what you need for a day.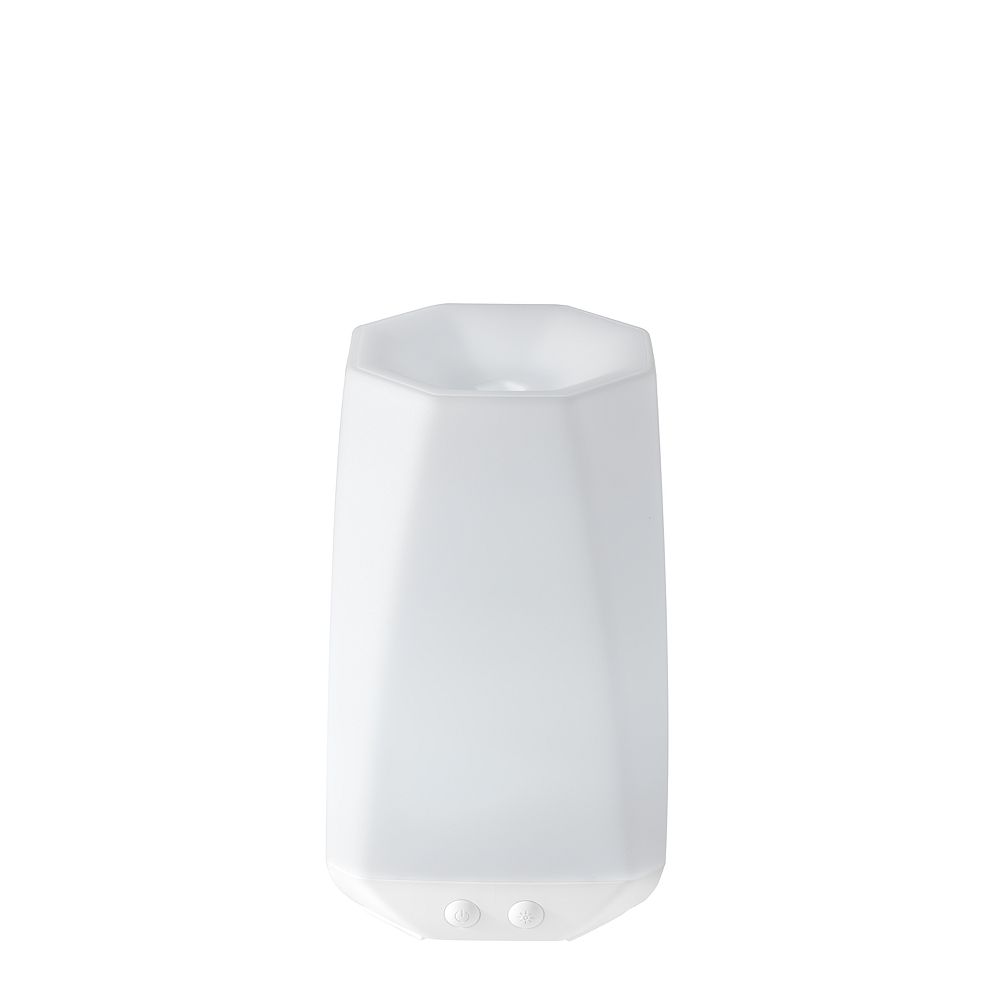 You do not have to sacrifice enjoying a pleasant smell with the travel-friendly mini diffuser from HomeMedics. It lasts six hours, giving off a scented air to soothe your senses. This diffuser also has a light show to balance the aesthetics. You also get three essential oil samples to begin your aromatherapeutic journey. 
Is it safe to use a diffuser?
Diffusers are an alternative for scented candles and air fresheners if you want your space to smell nice. You can get various scents by changing the oils, and most naturalist claims the oils have health benefits. However, it can threaten you if you have respiratory problems such as asthma. The oil mist is also not suitable for pets like birds and dogs, as it can sit on their fur and affect their lungs. If you have kids, you also want to be careful with a diffuser around; keep both the device and the oils away from them.