If you have sensitive skin on your face or other areas of your body, chances are it extends to your underarms, hence why you need a deodorant for sensitive skin. The amount of microbiome on your skin determines how sensitive your skin will be.
Sometimes, you might not have sensitive skin, but shaving, harsh beauty products, and being cooked up all day in clothes make it prone to become sensitive. No, one wants itchy red pits coupled with all the sweating. Any regular deodorant might contain ingredients that might cause you problems.
So, getting a deodorant for sensitive skin is your best bet, as you don't want to irritate your skin further. Such deodorants will not contain fragrances, alcohol, aluminum, and other irritants. Even with this knowledge, you might not still know which deodorant to pick out right deodorant for your sensitive skin.
Which deodorant is best for sensitive skin? Well, that is why we are here, to help you with the search. 
How to Find the Best Deodorant for Sensitive Skin
There is a plethora of brands and products that promise to cater to your sensitive skin. However, that is not usually the case, as you can still end up with an itchy armpit if you make the best choice. Below are some things to look out for when shopping for a deodorant for sensitive skin. 
The ingredients: What your deodorant formula contains is responsible for causing the itching on your skin. If you plan on buying an excellent deodorant for sensitive skin, you must watch for ingredients such as alcohol. It dries the skin out, which causes itching. You also want to steer clear of fragrances, except it is mild. Any formula that uses harsh preservatives like parabens is unsuitable for your pits. Finally, ingredients like aluminum and baking soda, often used in antiperspirants, might irritate your skin, so watch out for them. 
Your needs: You must know what function you require of your deodorants. A deodorant might not do you good if you sweat a lot since they only serve to neutralize smells. This means you must choose an antiperspirant formula to keep the sweat away. However, most antiperspirants contain ingredients that irritate sensitive skin, making deodorants your best choice. 
Experiment with a few: Now that you have known the ingredients to avoid and what you require of your deodorant, next comes the hard part of making your choice. You might never know what your body will react to. So, starting with formulas with soothing ingredients like shea butter is always best. You can also try natural-based formulas; some people still respond to essential oils they contain. It helps to do a patch test on a small area of your armpits. If you don't feel anything after a day, you can try the deodorant for real. 
Read related article: Antiperspirant vs. Deodorant Which Is Best: Differences, Similarities, Risks And, Benefits
17 Best Deodorants for Sensitive Skin
To help you get started with your choice, we give you 17 of the very best deodorant for sensitive skin you can find. After spending long hours conducting our research, we narrowed our search to these products. We judge based on ingredients, reviews, design, and reviews. We got the top-rated deodorant for sensitive skin to compile this list.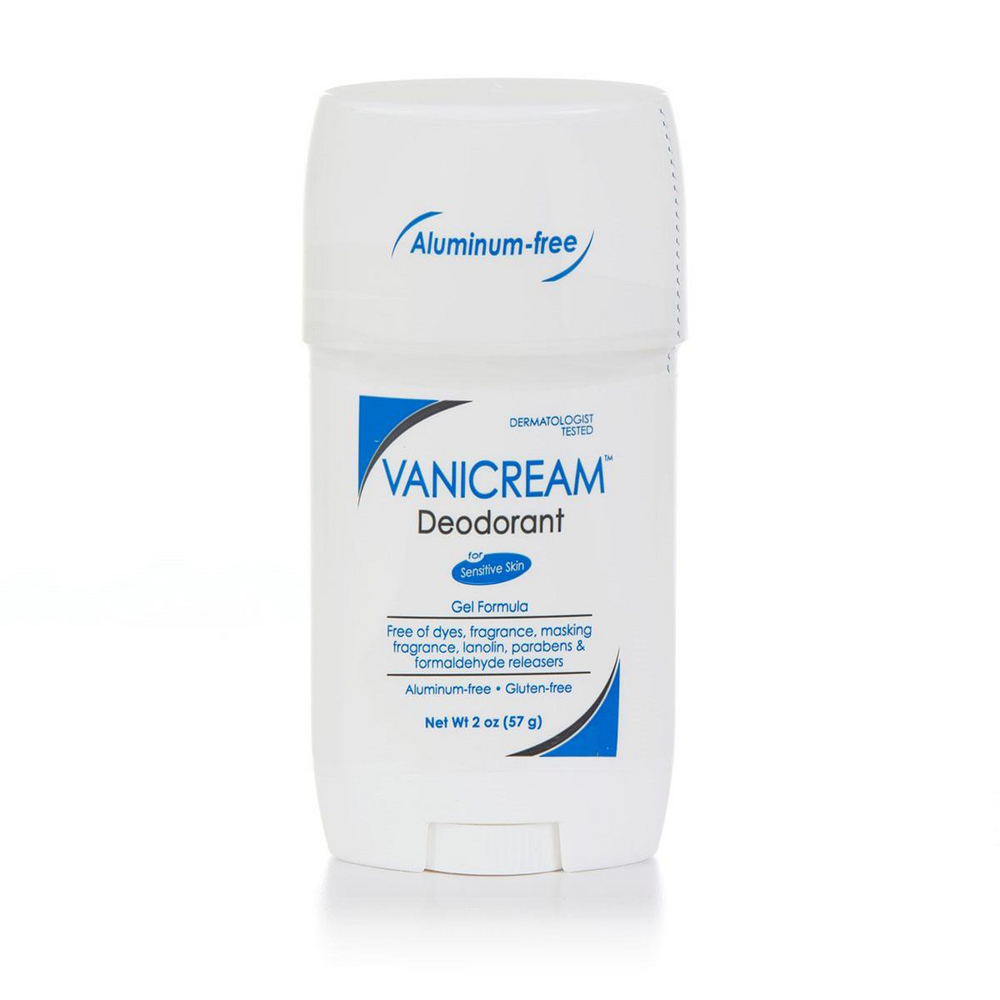 The brand took seriously the idea of not having any possible irritants to your sensitive skin. They avoided not only aluminum but also alcohol, parabens, and formaldehyde-releasers. It is hands down one of the best drugstore deodorant for sensitive skin you can find at an affordable price. The product is also fragrance-free, reducing the chances of irritating your skin.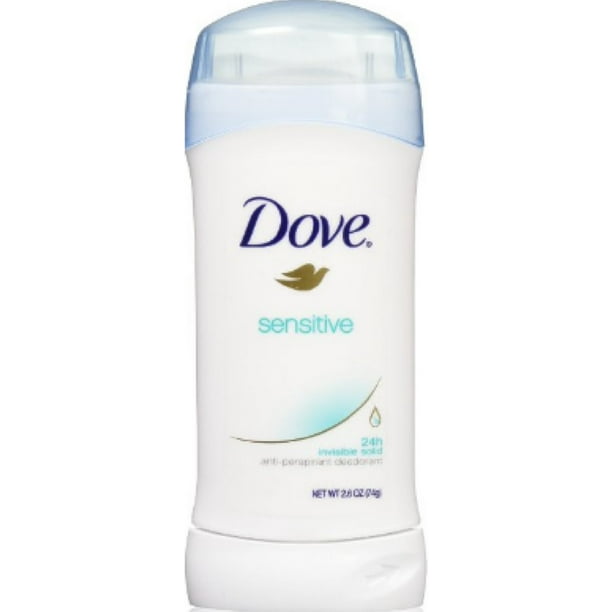 This formula from Dove is one of the most trusted and rated by thousands of shoppers. The formula comes with a one-quarter moisturizer, so it soothes and easily glides down your armpit. Although it is an antiperspirant, it does not contain alcohol but has aluminum which will keep your pits smelling fresh for up to 48 hours. You can also find natural oils to ensure it doesn't irritate your skin.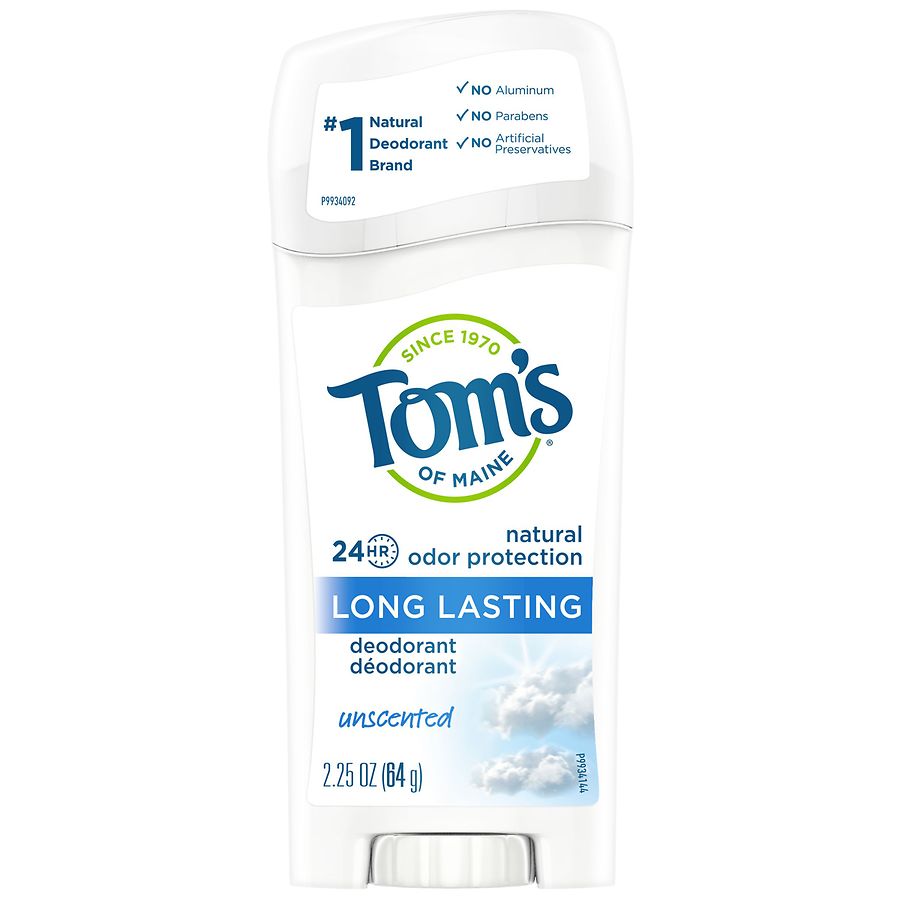 A few other brands top this long-lasting natural deodorant. The formula checks all the boxes for being free from harsh preservatives and aluminum. It gives freshness all day with a lineup of natural ingredients that don't require fragrance.
What's more, to love, the brand practices a 10% give back to charities from their profits. It is one of the dermatologist recommended deodorant for sensitive skin.
This deodorant is a top contender in scent, with its sweet geranium bloom smell. The formula is also packed with coconut oil, which ensures you smell great for long hours, even though it doesn't contain aluminum. It is also free of baking soda, one ingredient that irritates some people.
Swipe on your armpits and let the scent release with your warmth for a few minutes before dressing up. As some reviewers have noted, we suggest doing this waiting exercise, so it doesn't transfer to your clothes.
Wouldn't you buy a gentle deodorant for sensitive skin that is safe for application on your private bits? Yes, that's how mild the Lume deodorant is. It contains tapioca starch to help combat sweating, so they can skip on adding baking soda that itches the skin.
You also find mandelic acid in the formula, a natural ingredient that neutralizes odors. It also contains several other ingredients to create a balanced formula that keeps you protected for up to 72 hours, making it a long-lasting deodorant for sensitive skin.
This formula's impressive lineup of ingredients makes it a star deodorant for sensitive skin. You will find a combination of lactic alpha-hydroxy and mandelic acids to exfoliate and give you smooth skin. The deodorant also contains clay, silica, and zinc for moisture control.
While it might be a bit pricy, the fresh eucalyptus scent makes everything worth it. Unless your skin is ultra-sensitive, you should choose the fragrance-free option and enjoy all the benefits without the smell. If you want more convincing reasons to love this deodorant, it is free of harmful ingredients like paraben, phthalates, and the like. 
This brand relies on the power of witch hazel to make your pet look and smell fresh. While this deodorant might not hold your sweat off, its long list of ingredients might be enough to keep you fresh all day. If you require a formula that can plug your sweating pores, go for an antiperspirant option.
However, judging by being fragrance-free, the deodorant is excellent for sensitive skin. As a bonus, the brand made it anti-bacterial to join in the fight against odors.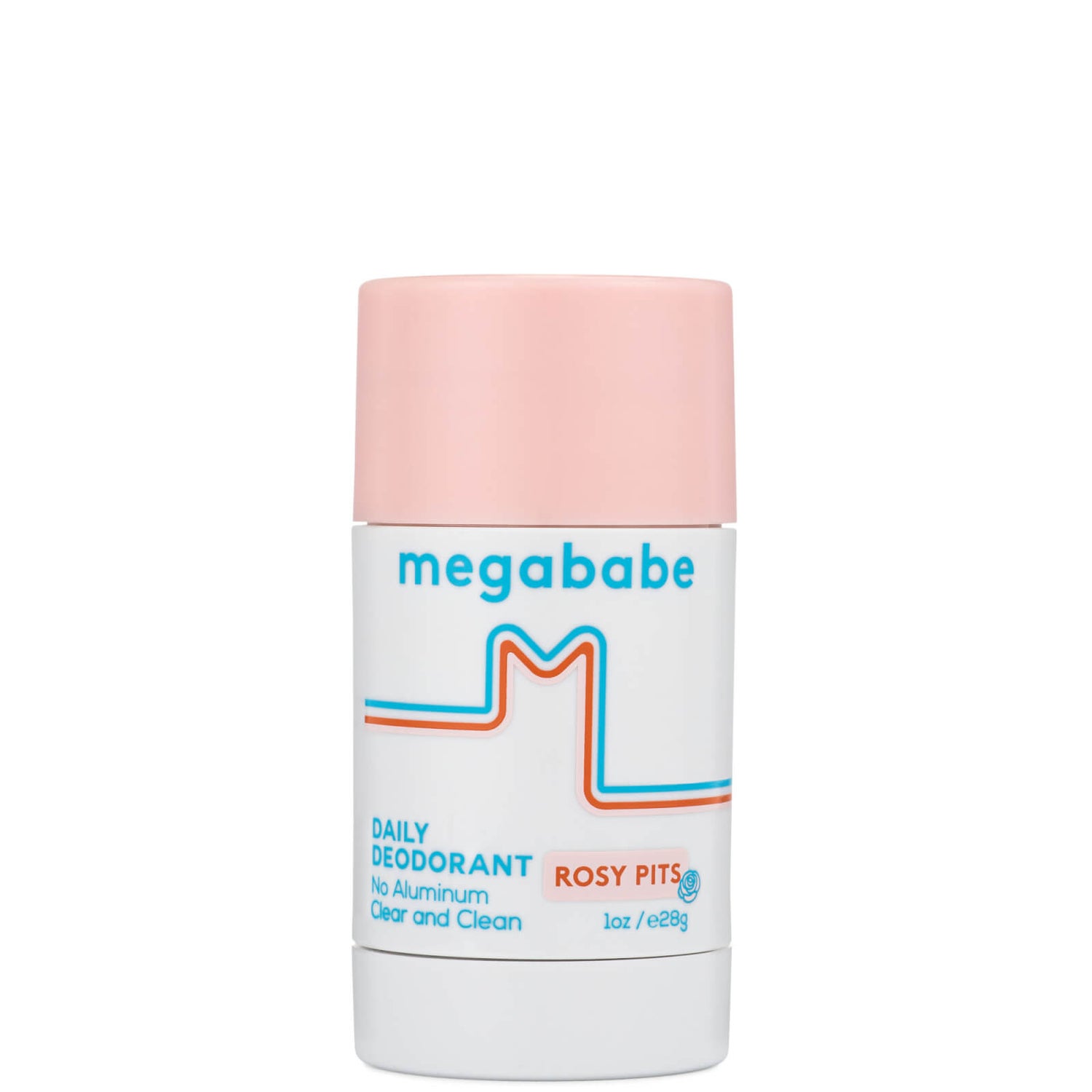 If you need an effective deodorant that is mild on your skin, think no further than Megababe Rosy Pits. It is gentle enough for daily application, and it contains sage, vitamin E, and green tea to fight off bacteria that are the culprit causing odors.
The scent might be a turn-off for some since it is heavy on the roses, but the same rosy smell keeps others coming back. You can also find ingredients like coconut, horsetail plant, and sandalwood, all to keep you smelling fresh. 
When dealing with sensitive skin, you know that using a product with fragrance is a hard pass. That's where this Native Unscented deodorant for sensitive skin comes in, a natural option to save the day. The formula comes with moisturizing shea butter and coconut oil to soothe your skin while warding off the smells. In addition, this natural moisturizing deodorant is free from harsh ingredients like aluminum and parabens. 
This is one of the best eco-friendly options out there. The deodorant comes in a bar form, infused with essential oils like almond and jojoba. It leaves you smelling great while moisturizing your pits. The only thing that might be of concern is its magnesium hydroxide to ramp up the fight against odor-causing bacteria, and the dermatologist says it is safe. 
You might have seen the Vichy deodorant in your local store and never tried the Dry-Touch variant. You have missed a perfect product, especially if you have sensitive skin. The formula uses zinc ricinolate as its star ingredient for its endless benefits.
Just so you are more aware of the benefits of this zinc mineral, it is helpful because it helps to deflect UV rays from the body. Zinc also effectively fights off odor-causing bacteria from your pits, leaving you smelling fresh.
Since it already has a star ingredient, the brand ensures it is free of other harmful components to give you a balanced formula. Also, the consistency of the formula will not leave residue on your clothes, so long as you allow it dry first.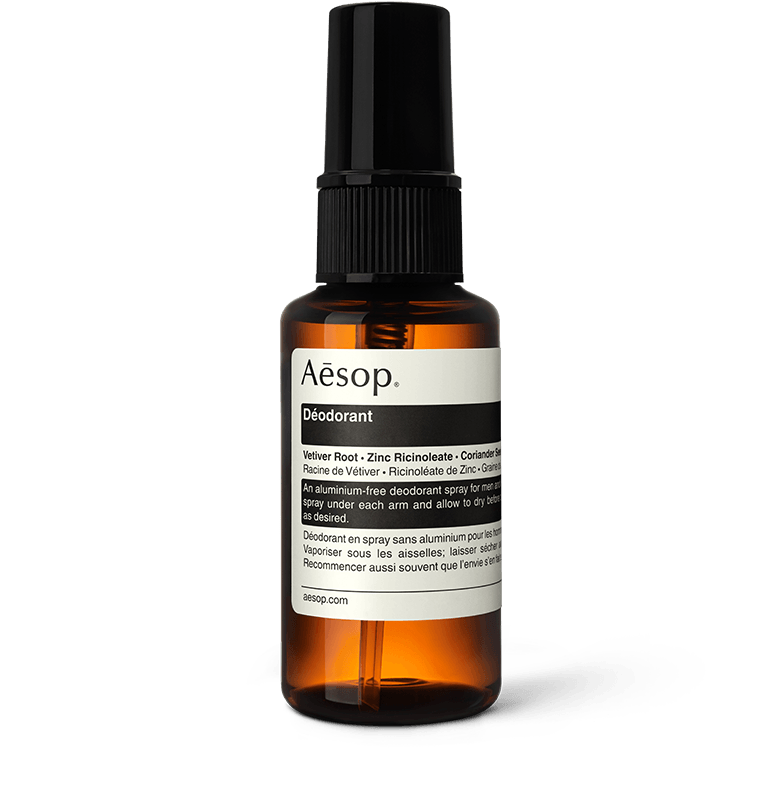 This spray takes the cake if you are hunting for a unique sensitive skin deodorant. The fluid is rich in powerhouse ingredients like zinc ricinoleate, coriander seed, eucalyptus, rosemary, and vetiver root that neutralizes all odors.
With its earthy smell, it is one of the best deodorant sprays you can get your hands on. It might seem a pricy option compared to the size, but you only need a small amount to keep you fresh all day. 
This is a pricy option that caters to sensitive skin, but it is an excellent option because it is a pH-balanced product. It uses a considerate amount of goat's milk that won't itch or cause any redness to your skin. You get to soothe the little amount of microbiome your skin contains without using harmful ingredients like parabens and dyes. 
Sometimes, you need a deodorant wipe to restore order to your pits. Even when you are going on a trip, you can easily fit them into your bag and conveniently use them anywhere. Although it is mild on the skin, some people have noticed it reduces hair growth in their armpits.
So, if shaving irritates your skin, using this wipe will save you from frequent shave days. You will find ingredients like witch hazel, licorice, and marigold extracts combined in the wipes, but it might not last long if you sweat a lot.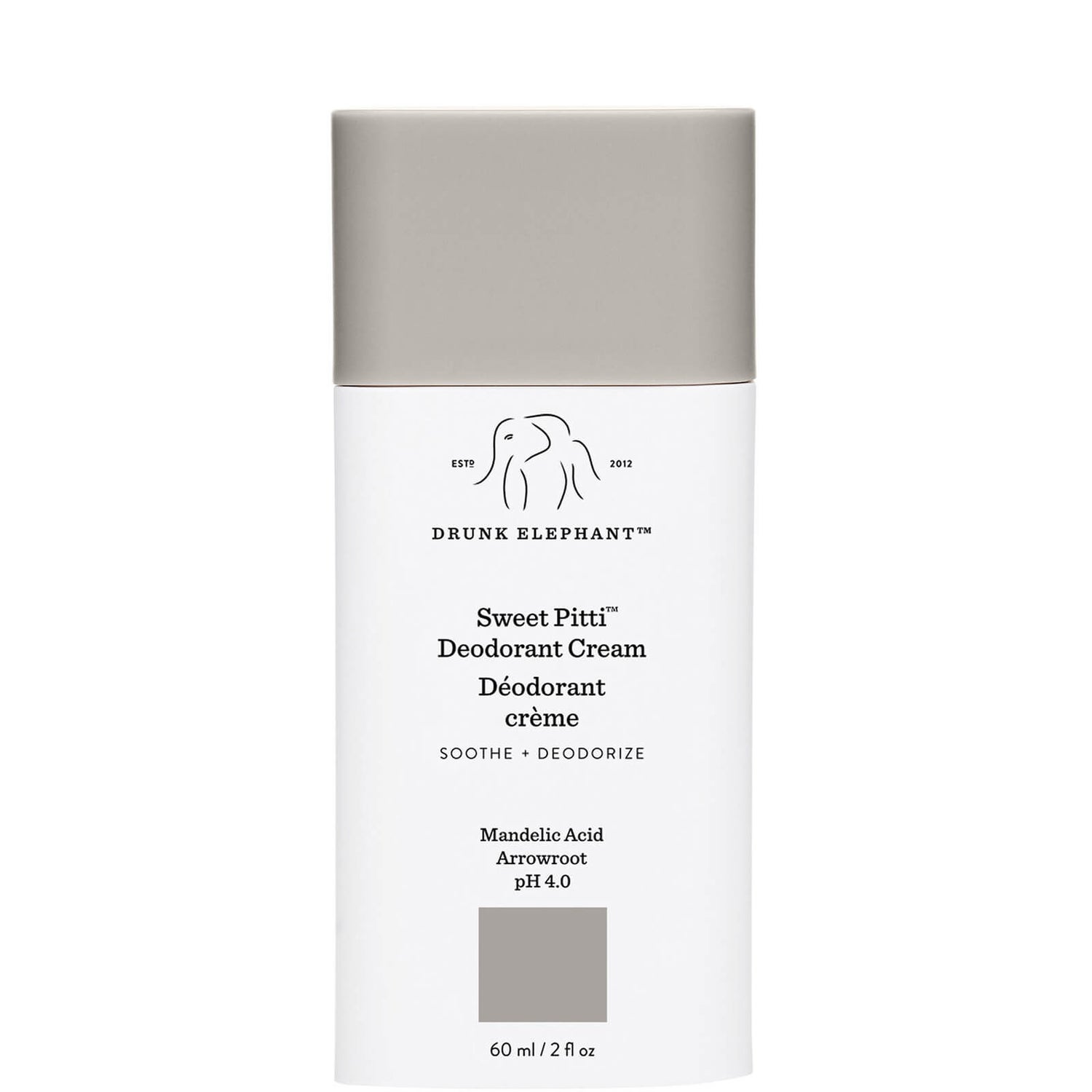 This sweet-smelling deodorant for sensitive skin is a crowd's favorite for many reasons. It has a unique formula and a consistent cream, but its twist-up applicator makes it easier to apply, so it doesn't get messy. The formula contains a combination of shea butter and oils that soothes and keeps your pets smelling fresh.
This product is also worthy of note because it only includes oils that won't irritate the skin, creating a pH-balanced formula just right for sensitive skin. 
When you have signed up for going green or the vegan lifestyle, your beauty products should follow suit, and that's where a product like Clean Natural Deodorant comes in. It is an all-plant-based formula containing staple ingredients like eucalyptus, coconut, and tea tree to make a fresh and unique product.
The product also comes with recyclable packaging, a plus for the environment. Although it smells good, some people have complained that the fragrance is too strong for their sensitive skin. 
Here is another deodorant for sensitive skin that ditches the aluminum and harsh ingredients for natural options. The brand uses zinc ricinoleate combined with plant extracts to combat odor. For sweats, the product contains starch, which is excellent for absorbing moisture. While doing these, you find aloe vera that soothes your skin from irritation. 
Also, read our latest articles: 
–Roll On Deodorant: What Is It, Types, Benefits, Side Effects, And 5 Best Products
–Madonna Facelift: What Plastic Surgery Has Madonna Had? See Truth Here!
–How To Care For Really Thin Curly Hair+ 8 Best Products For Thin Curly Hair