If you have recently started a new haircare regimen or trying out a new product, you might be wondering how long does it take to grow your hair out? 
Everyone is born with hair follicles, which determine the density and texture of your hair. An average human has approximately 100,000 hair follicles on the head. So, applying the product stimulates the follicles since they can stop growing over time. 
Often, age makes the hair follicles stop producing hair, which we see as balding. While it is good to use haircare products, certain factors, like health conditions, age, and hair type, can affect how long it takes to grow your hair out. 
The natural hair growth process takes 2 to 6 years before the cycle is complete. However, several things can help you speed up hair growth and maintain a healthy mane. If you wish to find out how to regulate the quality of your hair, read on to see all you need to know.
How Does Hair Grow?
We have already established that hair grows from the follicles, but before it becomes visible, it must have gone through three stages (Anagen, Catagen, and Telogen phase). Hair usually follows these three timelines to show the difference in the strands.
Anagen: The scalp is filled with hair follicles for up to 90% in their anagen phase. It is called the active growth stage, which can last up to 10 years, but in some people, it stops at the third year. 
Catagen phase: In this phase, the hair stops growing for about three weeks to aid the transition. Under normal conditions, only one percent of the hair follicles are always in their catagen phase.
Telogen Phase: This is referred to as the resting phase, and 9% of the hair follicles are in this stage. In this phase, the hair falls off and can last for a month. Normal hair shedding of a few strands is considered the telogen phase. 
Hair grows when the matrix cells break down some components when they reach the upper follicles. These broken-down components will then combine with keratin (which is a form of protein) to form the strands of hair that is visible after they are visible on the scalp's surface. 
Can I Increase Hair Growth? 
Studies have shown that the hair can only grow about 0.35 mm daily at the active growth stage. If you multiply that by a month, you get approximately half an inch of hair growth per month, up to only six inches yearly.
The length of your hair might not make you notice if your hair is following this steady growth pattern. Imagine having short hair and waiting patiently for it to become long, or even monitoring a long mane that seems like it is not adding up. It is a slow process to make hair grow longer without effort. 
It would help if you combined the 3-Hs to boost your hair growth- a healthy body, a healthy scalp, and healthy haircare habits. It is the best way to promote hair growth besides any topical product. However, the science behind hair growth supports that how long it takes to grow hair out depends on the time frames of the anagen phase.
Also, hair grows more rapidly when the hair cells continually multiply from the base of your follicle. There have been several kinds of research to determine how the body begins the anagen phase and possibly use that knowledge to sustain hair growth.
That research is still underway, so you can only rely on healthy practices and little external boost to help your hair grow faster.
How to Make Your Hair Grow Faster?
You need lots of patience if you desire long hair. Instead of fussing about how long it takes to grow hair out, focus more on how to maintain healthy hair. Hair is naturally made up of dead skin cells and keratin, so they need all the love it can get. 
1. Try topical hair growth ointments
When you notice your hair might be thinning out, it is best to visit a dermatologist to determine a treatment plan. There are several topical hair growth products that doctors trusts and recommend often.
 They do not know the direct working pattern of these products, but it might have something to do with enhancing blood flow to the scalp. 
The most common is minoxidil, with a different variant for men and women. Rogaine is one of the most recommended brands since it contains 5% minoxidil and is safe to use daily, even on color-treated hair. 
Another top hair growth medication is Finasteride, which slows down hair loss, especially for people suffering from male-pattern baldness. 
These ointments usually come in foam formulas which are easy to use and best applied on damp hair. However, it might take about 3 to 6 months before noticing any changes, so be ready to invest time and money to get the hair you want.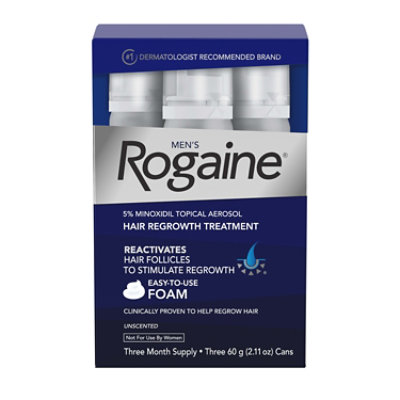 2.  Apply essential oils
Over the years, many people have supported the application of essential oils like tea tree, lime, and jojoba oil to your scalp for a healthier mane. While there may be no scientific proof, you can safely rely on several research surveys that support the use of essential oils.
However, the most effective way to use these oils is to dilute them in carrier oils. That's because essential oils like chamomile, peppermint, lavender, and others need carrier oils like coconut oil, castor oil, and mineral oil. This may be why most oil-based haircare products contain a combination.
The best way to apply such oils is by massaging the scalp, promoting blood circulation, and providing a healthy bed for your hair to grow. We have sampled some of the best carrier oil from the web, and they include Sky Organics Organic Cold-pressed Castor Oil. And the Maple Holistics Pure Carrier Oils For Essential Oils contains a set of avocado, grapeseed, coconut, castor, and almond oils. 
3. Take the required amounts of nutrients
Hair formation requires lots of energy, so your nutrient and calorie intake will most likely affect your hair growth. Many hair growth supplements are available; while they do not directly influence the length of your hair, they help strengthen your body. 
Getting the required amount of nutrients usually starts with a good diet that contains substances like zinc, Omega-3, vitamin C, and the like. It is often hard to keep up with these nutrients, so you need supplements to boost your intake. 
You most likely have a deficiency of hair growth nutrients unless you are very particular about what you eat, with the correct measurement. The most common deficiencies familiar with hair loss include vitamin D, Zinc, and Biotin. 
When adequately diagnosed with your deficiency, you can try supplements like HUM Hair Sweet Hair, gummies for hair growth stimulation that contains biotin, vitamin B12, zinc, folic acid, and fo-ti root extract to boost hair growth.
You can also try Hairfinity Capsules Hair Vitamins, packed with vitamins to support your hair growth journey. The only downside of trusting these supplements is that the FDA does not regulate them. So, no research backs their claims if it works. But judging by the reviews, hair supplement has become a staple for most people looking for healthy hair.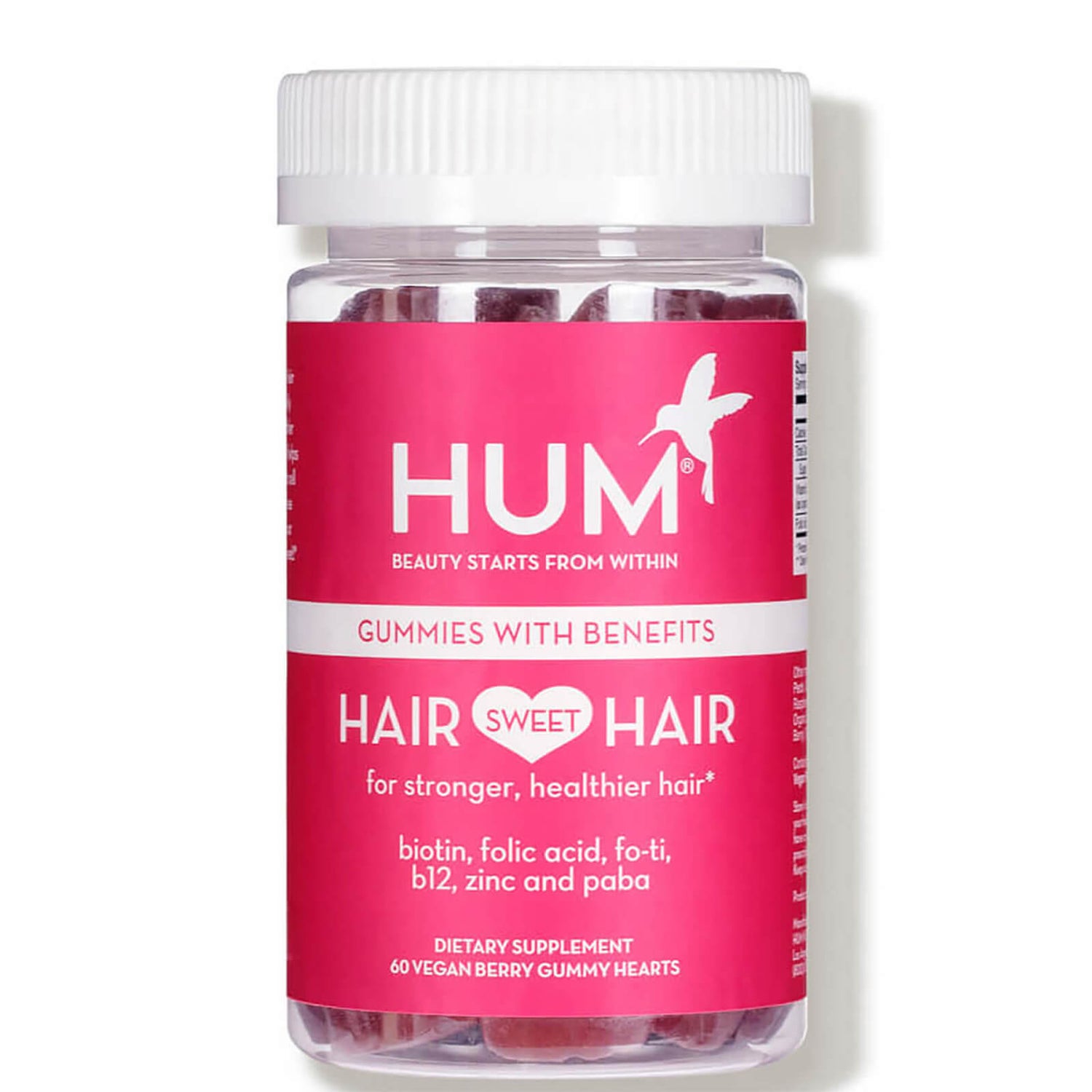 4. Invest in caffeine treatment for your follicles
Caffeine promotes hair growth, so if you wish to grow healthier hair, it is best to invest in some caffeinated hair products. That is because they stimulate blood flow, impacting the scalp, which is the bedrock of healthy and long hair. It has also decreased hair loss with continued use, especially topical ointments. 
The caffeine-based hair product you should be using ASAP is Alpecin C1 Caffeine Shampoo, which uses the power of caffeine mixed with zinc and niacin to boost thicker and longer hair. You should also try Davines NaturalTech Energizing Shampoo and the Grow Gorgeous Volume Bodifying Conditioner.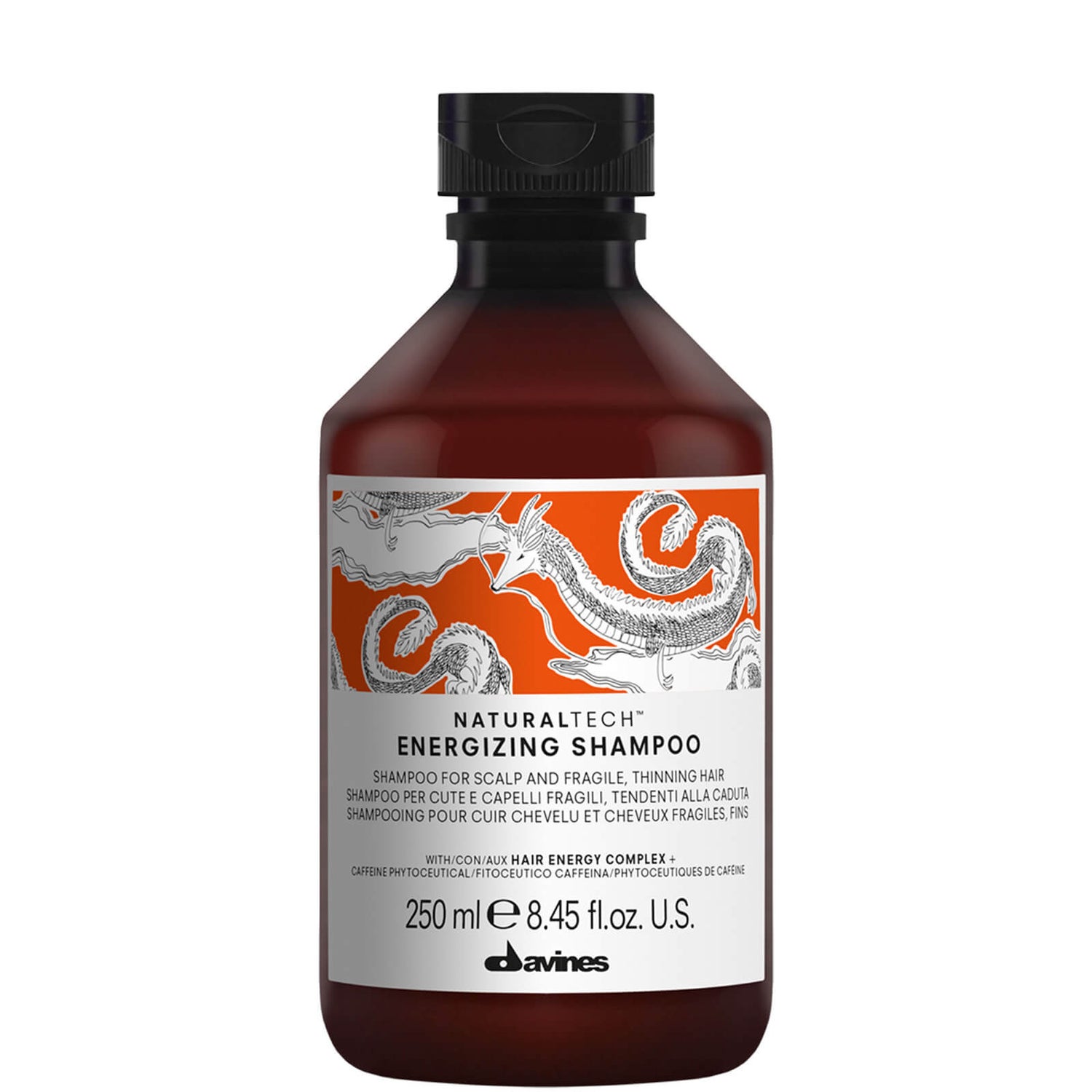 5. Increase the focus on your scalp care routine
The magic of hair growth happens in the scalp, and there is no way to have healthy long hair without first achieving a healthy scalp. If you wish to utilize this scalp magic, you need to focus on the dermis and epidermis of the scalp.
While that might sound like a big scientific word, it is simply the skin area that contains all the blood vessels, glands, hair follicles, and elastin fibers. Maintaining a healthy scalp enhances both the rate at which your hair grows and the health of each strand.
The best routine to keep a healthy scalp goes further than hydration; not saying that it is not essential, but it also requires stimulating treatments. Such treatments help to get the blood vessels flowing so nutrients can effectively act on the scalp.
You can use stimulating oils like peppermint and tea tree oils combined with hair masks. Furthermore, it would be best to watch out for the kinds of shampoo and conditioners you use. You also don't want to over-wash or scrub, so you don't strip your hair of its natural oils.
If you have been skipping deep conditioning your hair, you need to rethink how else you will keep your shaft hydrated. Conditioning locks in moisture and is an excellent defense against breakage. 
We recommend using a treatment like Phillip Kingsley Trichotherapy Soothing Scalp Mask and SheaMoisture 100% Virgin Coconut Oil Rehydration Masque.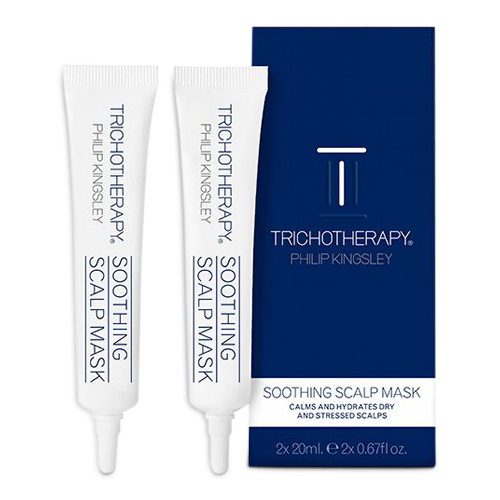 6. Try keratin supplements
Hair is made up of keratin and a few other components, so your hair is bound to break when there is a deficiency. So, if your scalp is rich in keratin, your hair grows steadily and might even increase the diameter of each strand. 
While much research has not gone into the effects of keratin in hair growth, the fact that keratin protein is needed to formulate counts for boosting its growth. Since keratin is a form of protein, you should eat protein-rich foods like nuts, lean meat, fish, and vegetables, but it doesn't guarantee you get the right amount, so you need supplements and hair care products that boost hair proteins.
One of the best keratin supplements you can try is the Nutrafol Women's Hair Growth Supplement, and they also have the variant available for men. The product contains collagen protein, keratin, vitamins A, C, D, biotin, and zinc, all of which boost hair growth and strength.
In addition, the supplement reduces the stress that can lead to hair loss. You can also try topical protein treatment like the Hi-Pro-Pac Extremely Damage Hair Repair, which is ideal for giving the hair its much-needed dose of proteins and strengthening damaged hair.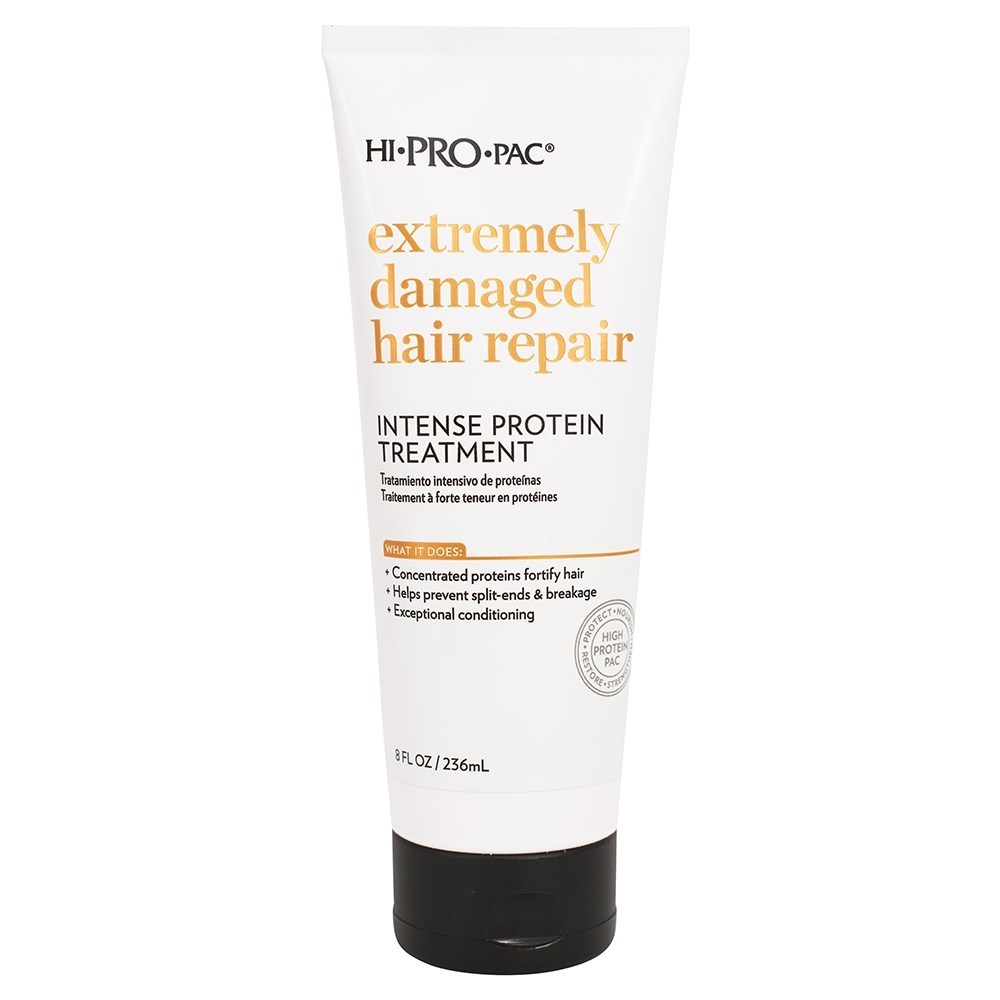 What Can Affect Hair Growth?
Despite following all the haircare rules, some factors can still affect how long it takes to grow your hair. Some of them are listed below.
Change in hormone secretion

Deficiency of nutrients
Genetics-Family history
Stress
Disease and health conditions
Medications such as chemotherapy
Damage to hair follicles, usually caused by a trauma
Tips to Decrease How Long it Can Take to Grow Your Hair Out
If you are trying to improve the health of your hair, it is best to try natural methods and embark on some lifestyle changes. It would be best if you focused on eating enough proteins, and it doesn't hurt to learn the amount of protein needed in your diet.
Ensure you also get enough vitamins in your system, avoid bleaching, and overusing heat styling tools frequently. Finally, you should use hair care products suitable for your hair texture. 
Conclusion
The health of hair is vital in promoting hair growth. Several things can boost how long it takes the hair to grow out, and most times, it is all a bunch of trial and error. That's because hair growth follows its timeline. So, when you start trying out a new haircare routine, giving it a few months before searching for results is always best. However, if you feel your hair is shedding more than expected, you should see a trichologist. 
You may also like to read our haircare articles: 
–Hair Loss Specialist: How To Become A Trichologist? + Best Treatment For Hair Loss
–Matthew McConaughey Hair Transplant, Movies, and Reginix Review See All The Surprising Details
–15 best shampoo for afro and curly hair
–Lice in Blonde Hair: How To Spot Lice In Blonde Hair, Signs, Prevention, And Best Treatment