Since her break into the music scene and pop culture as a whole, Lizzo outfits have been an inspiration to plus-size women all over the world, as she makes her mark on the world by being herself and promoting body positivity.
The American singer has always found a unique way to own any outfit and she always looks beautiful no matter what she is wearing. This is because she is confident in her body, and she's not shy about rocking bold colors, prints, and curve-fitting silhouettes. Her iconic taste in fashion is certainly one to take a couple of notes from.
Scroll down, to explore 10 outfits Lizzo rocked that will have you feeling good as hell just like her song. What's more, you can take a couple of notes for your next Lizzo-inspired mind-blowing outfit.
1. Lizzo in Ruffled dresses
The music star always stuns in a ruffled dress, no matter what style or color. One major look that was on everyone's lips was this tangerine orange one-shoulder dress. Lizzo wore a custom-made Valentino dress, but if it's out of your budget, you can always get something similar from any fashion store.
To complete the layered look, she accessorized with silver drop earrings, double strap sandals, and a high ponytail with a retro vibe.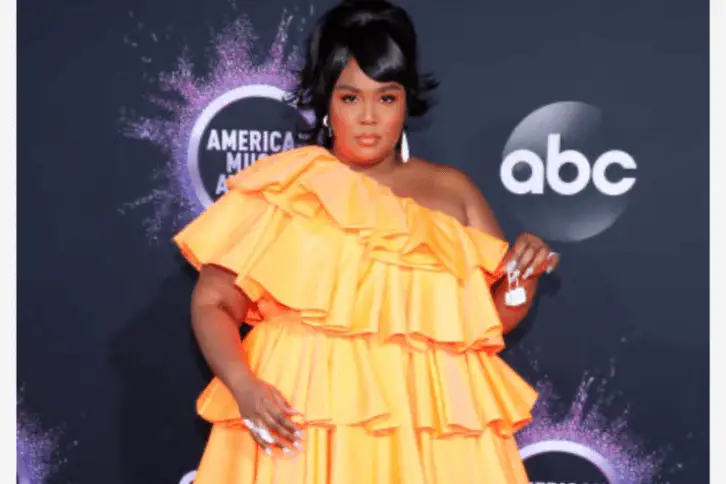 2. Lizzo X Bold print dresses
If you're looking to make a bold entrance, you should go for a Lizzo inspired bold print dress. You can opt for a sequin dress that gives a vibrant feel or a more graphic print dress.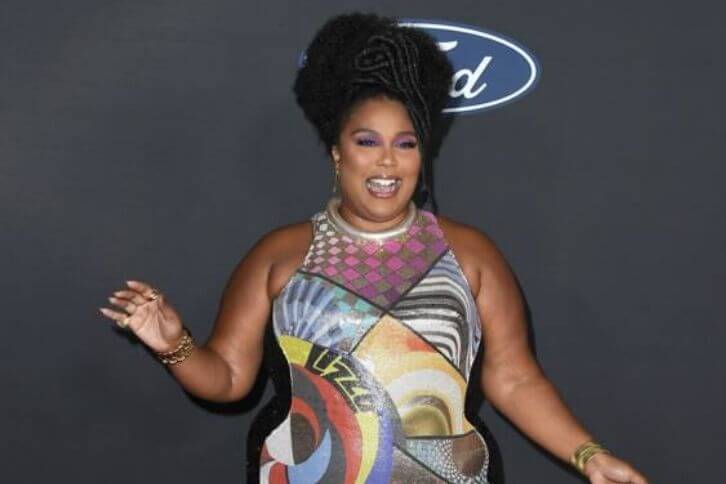 The singer has been known to compliment her bold looks with thick chokers like necklaces, wristlet bags, bangles to match, hoop earrings, and a single strap sandal. Going with this look? Your hair choice will determine just how bold you want to appear.
3. Neon green aesthetic
Lizzo's neon green outfits are so iconic that they could not have been off this list. This Lizzo outfit was a stunner—she stepped out with a neon green dress shirt giving off a seventies vibe with high slits, giant tulle bell sleeves, and sash to hold the look together. She didn't need to wear much jewelry as the color made her pop. She donned the same color shoes.
For her more fun look on the red carpet at the MTV Awards show, the singer stunned in a ruched midi faux fur off-the-shoulder dress that she paired with sneakers.
4. Sheer dresses
A perfect way to show as much skin as you want is to rock a sheer dress. The award-winning artist has been known to slay in a few of them. From off-the-shoulder black numbers to fringed sheer dresses. You'll be sure to find a sheer number that is perfect for you among Lizzo's outfits.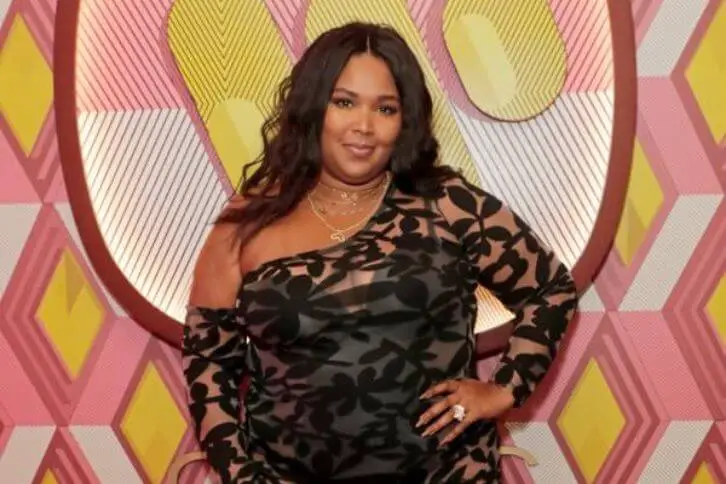 5. Denim-inspired Lizzo outfits
Lizzo is one fashionista that knows how to style her denim outfits. She complimented her Jean jacket and Jean trousers look with a red silk inner top. Lizzo also brought down the stage with laced-up jeans trousers, a statement shrug ruffled top, and denim shorts.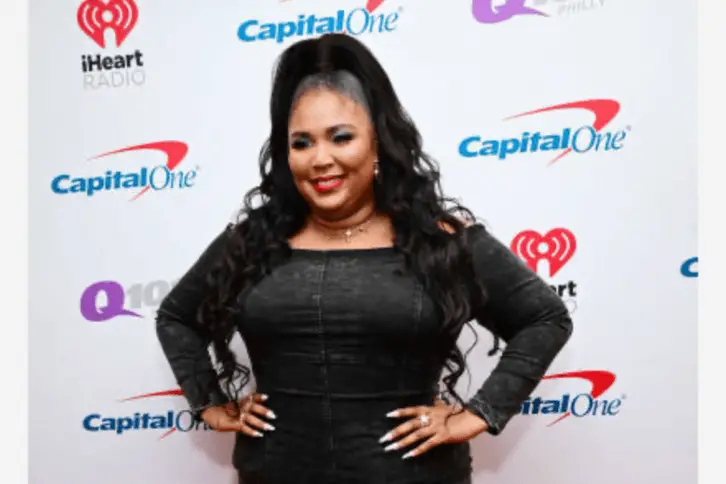 In another appearance, she walked the red carpet with a black denim off-the-shoulder gown with sneakers in a look that was to die for. The denim love affair is no stranger to the singer.
6. Party themed Lizzo outfits
Lizzo's part outfits are the perfect inspiration for any fashion lover. She's been spotted with some glittery numbers for her fun nightlife outings. For one look, she toned down the glimmer with a hot red crop top and a leather mini skirt.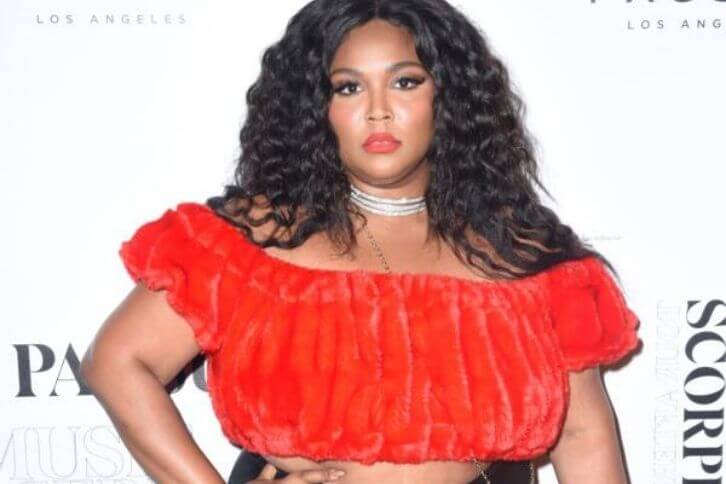 7. T-shirt dress
Don't think this list is starting to get boring because you saw a t-shirt dress. The dress in this category may be comfy, but its revealing back and hot length with fishnet tights made the look stand out. Lizzo shocked people with this outfit, so much that she actually broke the internet. Are you bold enough to rock this outfit though?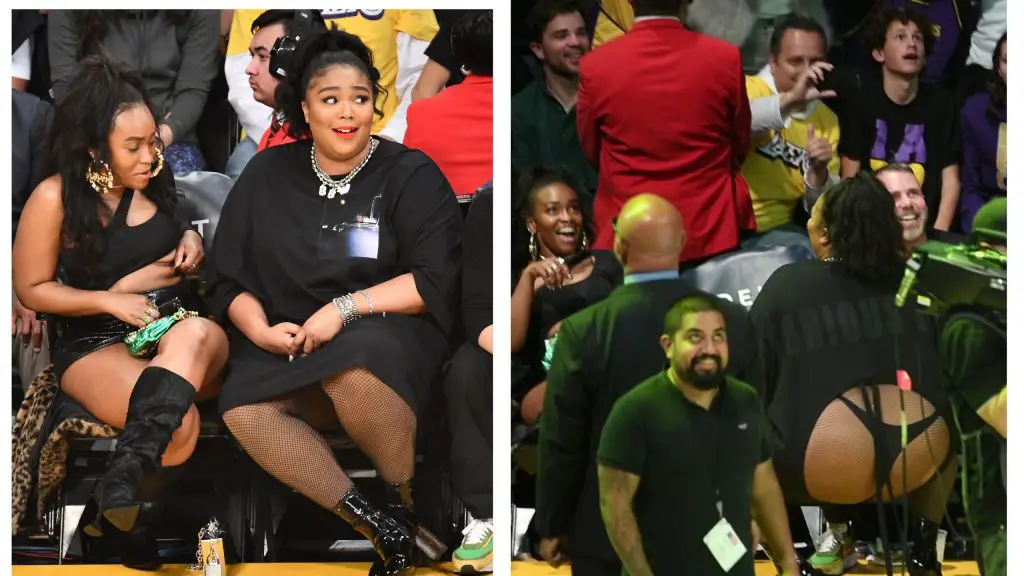 To finish off, she took the outfit out of the casual context with statement chains on her neck and hands, and a pair of patent leather ankle boots.
8. Mini dresses
The singer is never afraid to show some legs, and this is why she often steps out in hot mini numbers, from sequined black hot dresses to one-shoulder mini checkered dresses.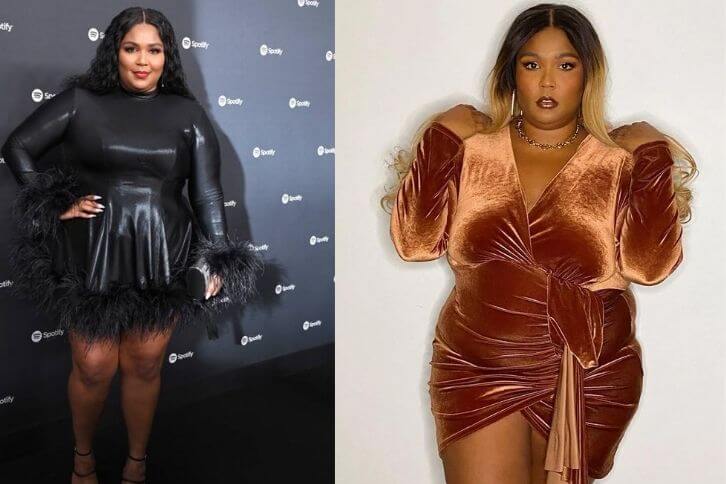 She has also slayed on the red carpet in a tiny shiny black silky dress. She accessorized the look with triple-strap sandals and bold lipstick.
9. Bodysuits
One thing Lizzo is known for is that she doesn't let her body size and curves determine what she wears. On and off stage she has been spotted wearing a variety of bodysuits such as tuxedo bodysuits, embellished bodysuits, woven leather bodysuits, and even mixed print bodysuits. The list is endless. If you're confident enough to rock a bodysuit, then Lizzo should be your guide, after all, you have a wide array from which to make your choice.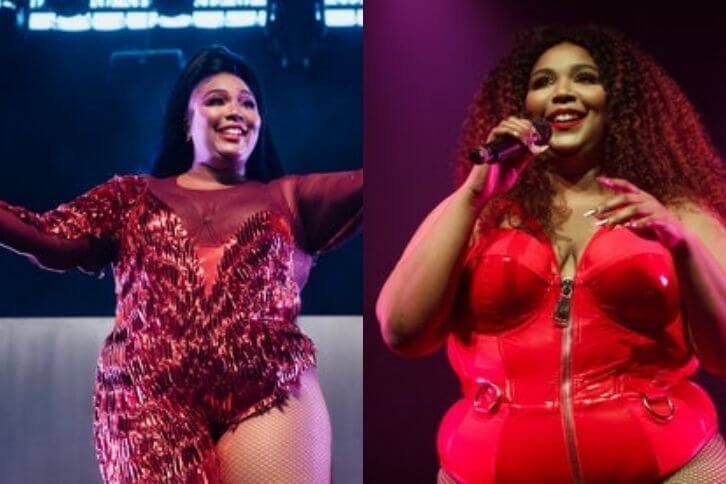 10. Evening gowns
As much as the singer loves to flaunt her curves, she also loves to dress up in event-appropriate evening gowns, if only to show her hater that she can stun in any look. Trust her to accessorize the look to the ninths. She favors ultra-girly off-the-shoulder or single-strap dresses with daring slits.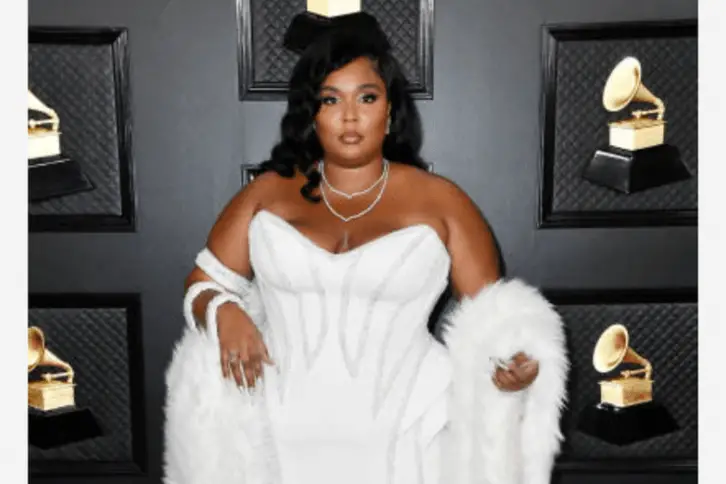 Conclusion
Aside from her many achievements in the music industry, Lizzo's fashion sense rules on and off the stage. She does not conform to standards and thanks to that, she has set major fashion records. She is also one of the fashion-forward belles who has carried the smallest bag on the red carpet.
One thing is sure, no matter what Lizzo wears her bright and cheerful personality always reflects in every outfit that she wears.