Going back to 2008, when the fifth season of Top Chef aired, Carla Hall became one to watch for her excellent skills and cheerful personality. Although she didn't win the grand prize, her 'hottie hoo' catchphrase stuck, and we saw a lot more of her after that. Suffice to say, there was no need for her to reminiscence her Paris runway model days.
Hall's Europe-infused cooking was put to the test yet again when she came for the Top Chef All-Stars, which earned her a spot on ABC's The Chew food talk show for seven years. While she finds time to be a part of non-profits, she has several best-selling cookbooks under her belt, a podcast, and also contributes to several food shows.
Carla has blessed us with some great recipes for healthy and balanced living. Scouring through her archives and her famous soul food and cooking with love books. Here are the best 10 Carla Hall's healthy eating recipes with her signature French and southern twist.
Related article: Stacey Abrams weight loss – lessons in body positivity.
10 best Carla Hall recipes for healthy eating
1. Cornbread recipe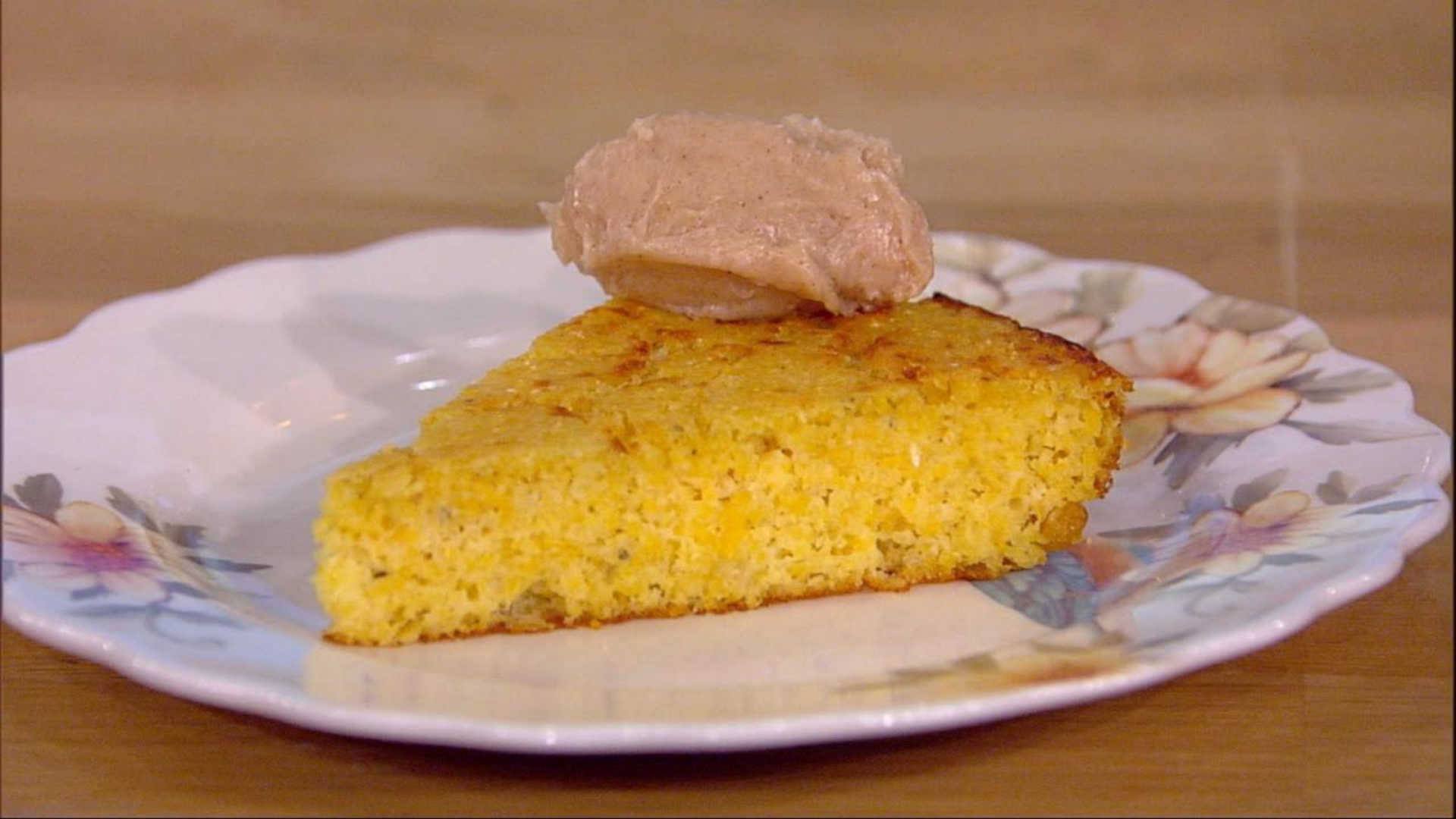 Make this Christmas special by adding Carla's signature cornbread to the menu. This recipe is straight from her new children's book Carla and the Christmas cornbread. The bread is made with cornmeal and cream-style corn as its major ingredient, while milk, eggs, sugar, and baking powder also aid in making this wholesome meal. Hall threw in the recipe for a tasty cinnamon butter to go with the cornbread.
2. Dried fruit and nut overnight oats parfait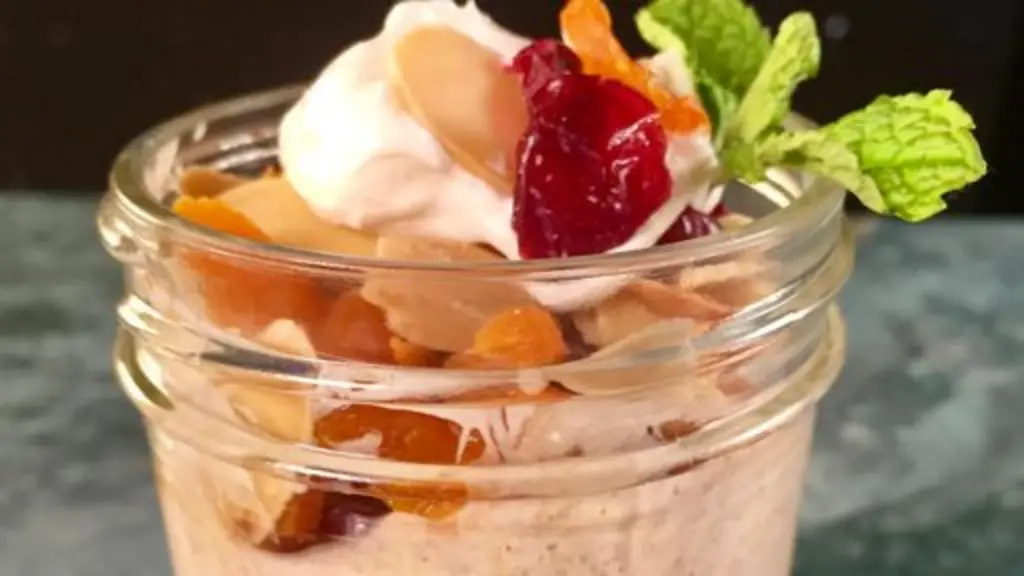 Oats are healthy foods for the heart, and they should be eaten daily along with fruits. Hall came up with this easy night prep parfait for its nutritional benefits. Add some Greek yogurt to a bowl, honey, cinnamon, milk, and salt. Mix all together, and add a dried fruit combo of apricots, cranberries, and toasted almonds. Eat and refrigerate the rest! Now, every morning, all you need to do is combine the yogurt and fruit mixed with some mint leaves to garnish.
3. Asian slaw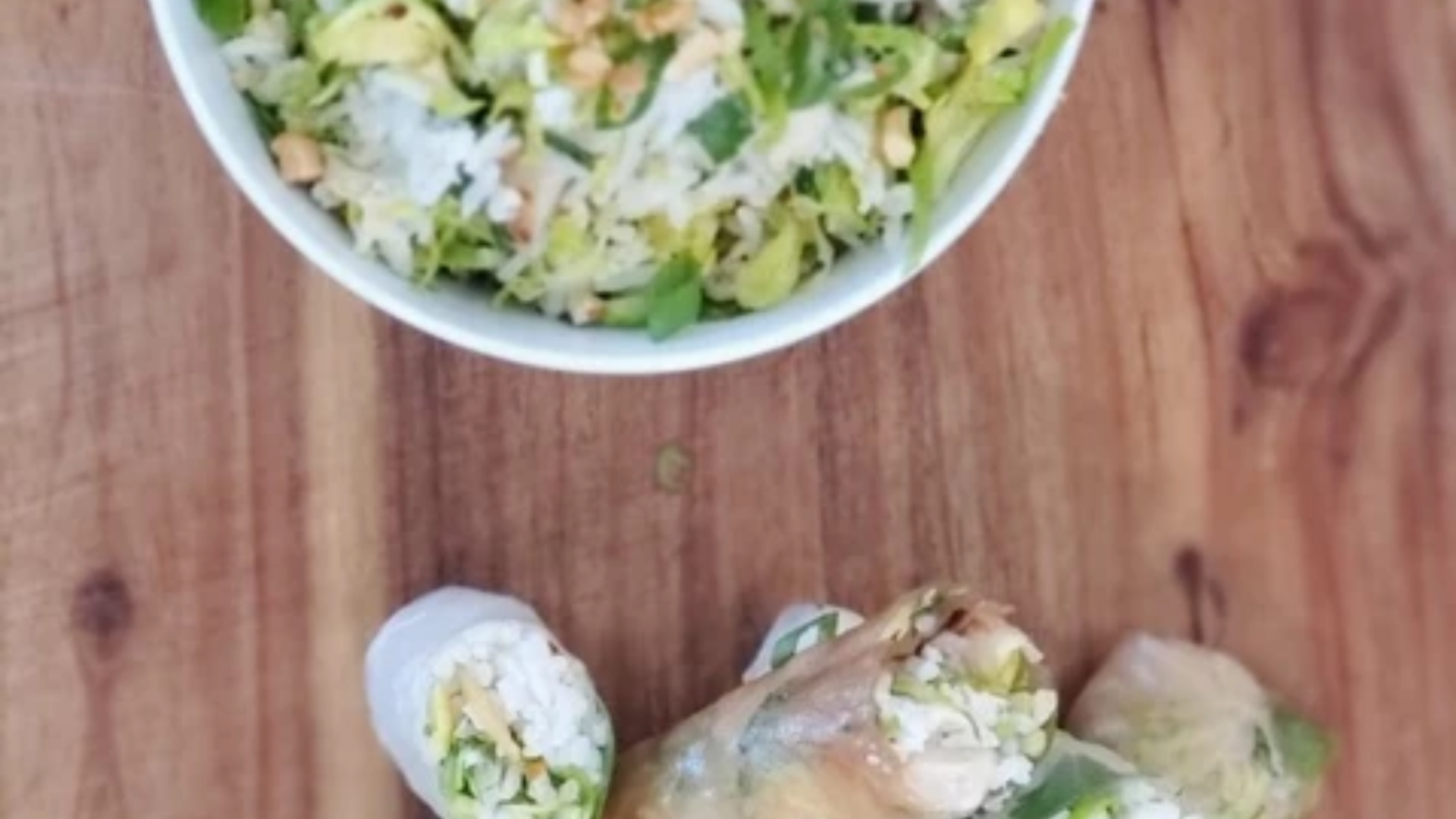 Trust Carla to deliver a coleslaw with a twist; this healthy meal is packed with chicken breast, rice, Brussel sprouts, lime juice, ginger, and chili flakes. For garnishing, you can add some cilantro and peanuts, which you can mix all the ingredients in a bowl after cooking and eat like that. Even better, you can serve the slaw in cilantro wraps with soy dipping sauce. This meal is packed with all the nutrients a person needs in a day.
4. New England clam chowder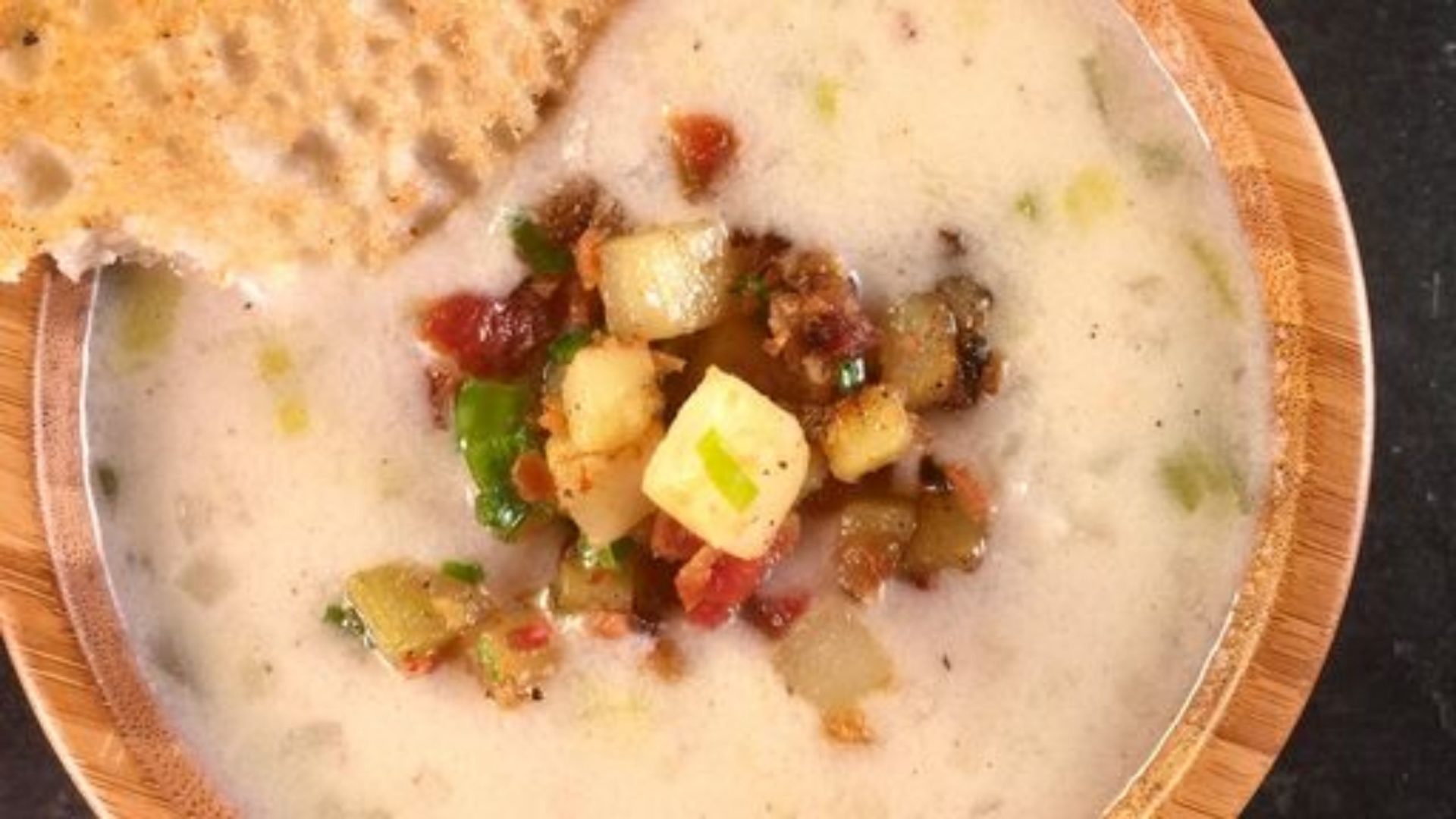 Enjoy this homely clam chowder twist with scallions, bacon, celery, and onions. Of course, some heavy cream and Yukon gold potatoes. After prepping the fish, add all other ingredients, season, and allow it to simmer. The aroma is so divine, and the perfect finish is served with a crispy corn flavor of Johnny cakes.
5. Breakfast Lasagna by Carla hall
As part of Carla's healthy eating recommendation, nothing should stop you from trying out this breakfast twist on lasagna. It is layers of goodness, with fried egg squares, bechamel sauce (made with butter, flour, cheese, and spice), spinach sauteed with olive oil, and onion. To be served with Texas toast.
6. Festive chicken and greens
If you are in a celebratory mood, then these perfectly seared chicken thighs with onions and spicy gremolata are all you need. The meal consists of a crispy chicken with a rich gremolata sauce, some collard greens braised in smoked paprika, and some roasted sweet potatoes. Carla Hall assures it takes just forty-five minutes to cook this nutritious meal.
7. Portuguese salted codfish fritters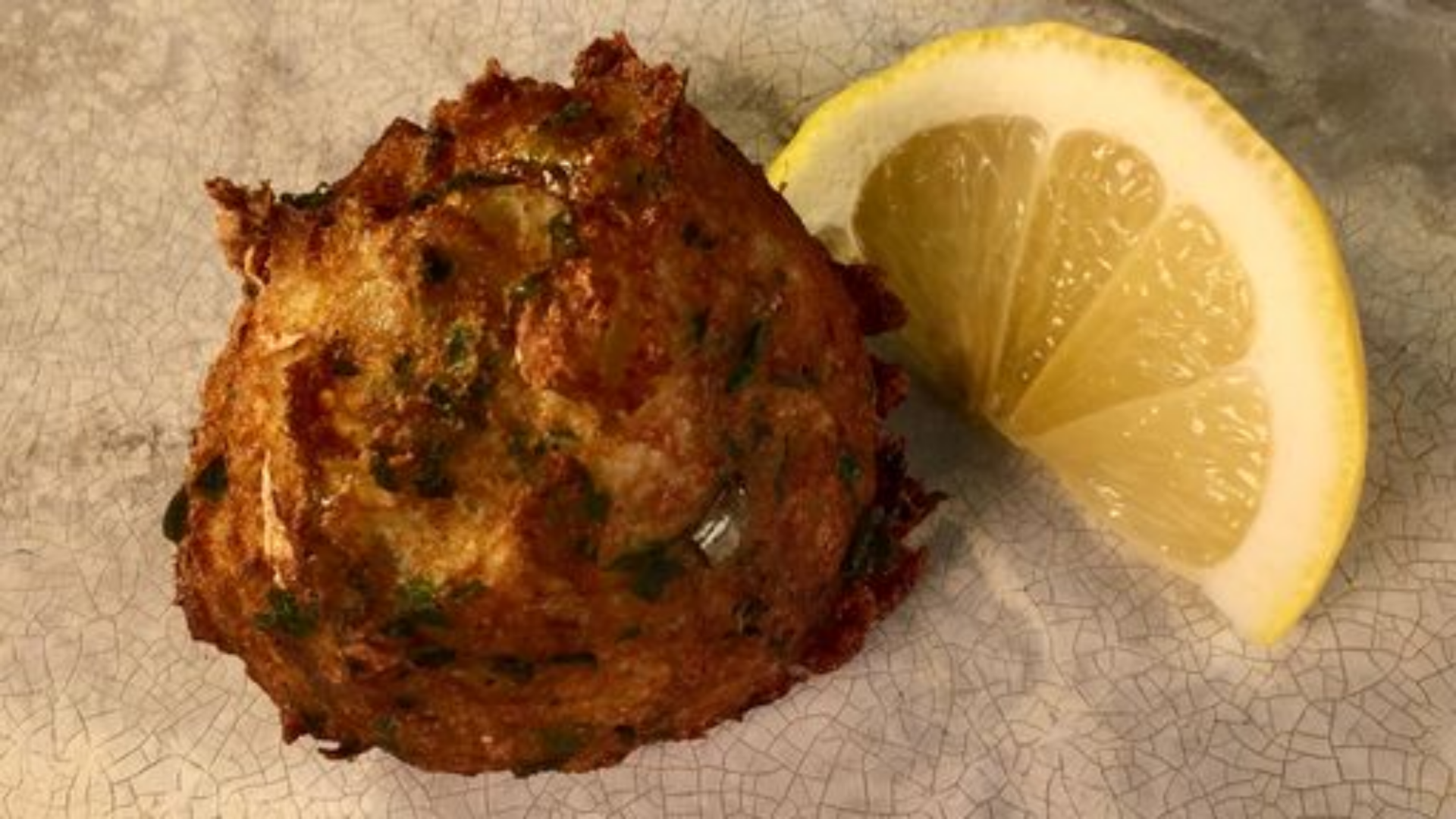 Codfish is known for its low-fat content, which also promotes a healthy heart, and it is the star of this dish. The fish is cooked with milk, water, and lemon, then shredded with a fork. After this, add to a mixture of mashed potatoes before frying. The key to getting a tasty codfish is soaking it in water for twenty-four hours before cooking.
8. Vietnamese lettuce wraps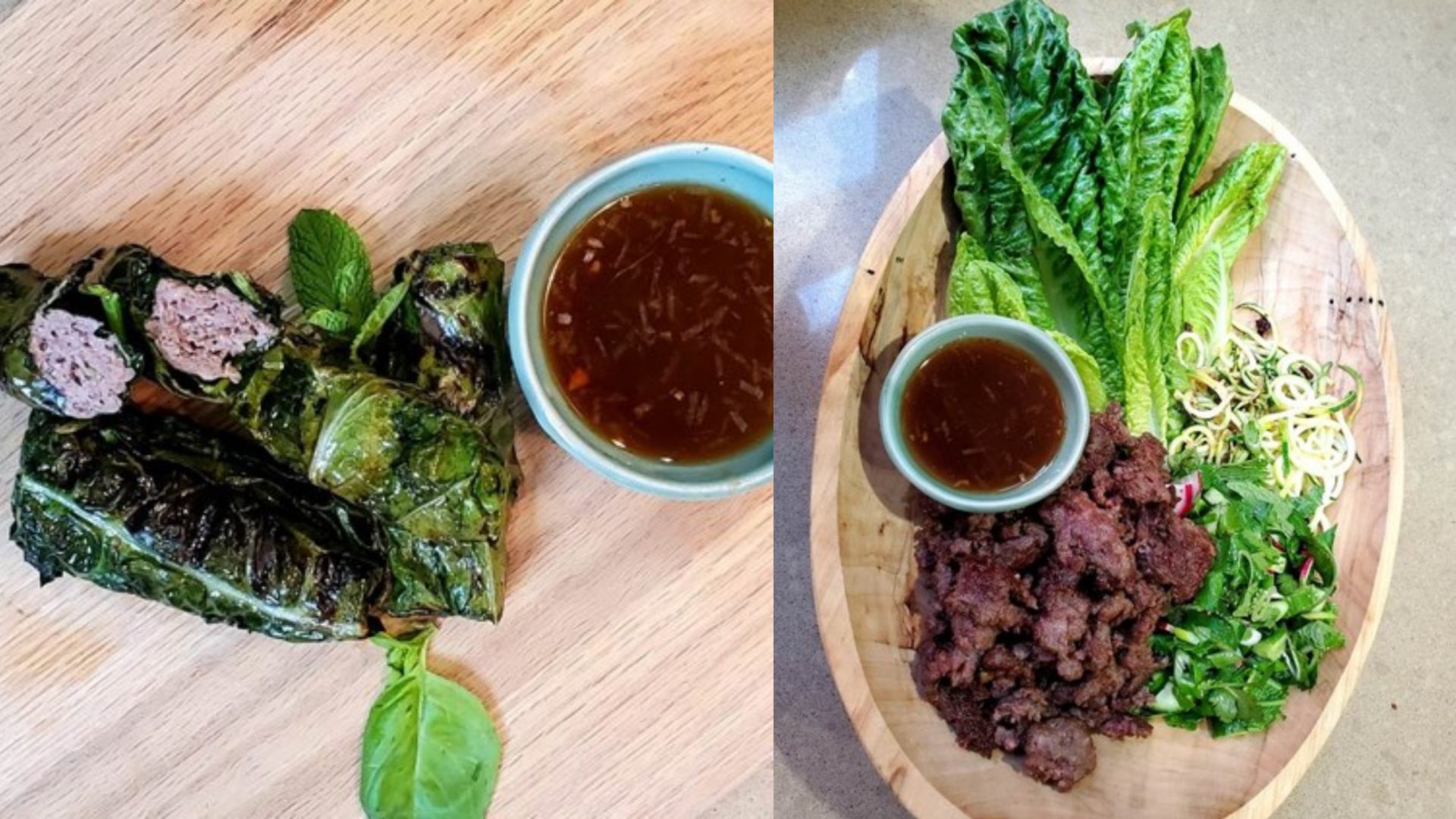 Carla's volunteer work at Helen Keller inspired this meaty herb and veggie salad. To prepare, season your meat mixture, cook it, and set it aside. Next, you butter up some fresh whole lettuce, then prepare the salad by chopping cucumbers and other vegetables in a bowl before adding some lime juice, salt, and olive oil. To complete the dish, add a spicy dipping sauce. Serve everything on a platter so that everyone can wrap as they eat.
9. Linzer strawberry cheesecake
Flex your baking strength with this yummy cheesecake. It takes about four and a half hours to achieve this cake, but the hours spent are satisfying. Three things make up this dessert:
The crust; which is made with Graham cracker crumbs mixed with butter and cinnamon pressed to the bottom of the pan.

The filling; which is made with cream cheese, sugar, and egg, and it is poured over the crust, and baked for forty-five minutes.

The topping, which is made by adding a generous amount of strawberry jam, with a Linzer cookie topping once it is out.
It is indeed a sweet, healthy combo you and your loved ones can indulge in.
10. Caramel and peanut popcorn balls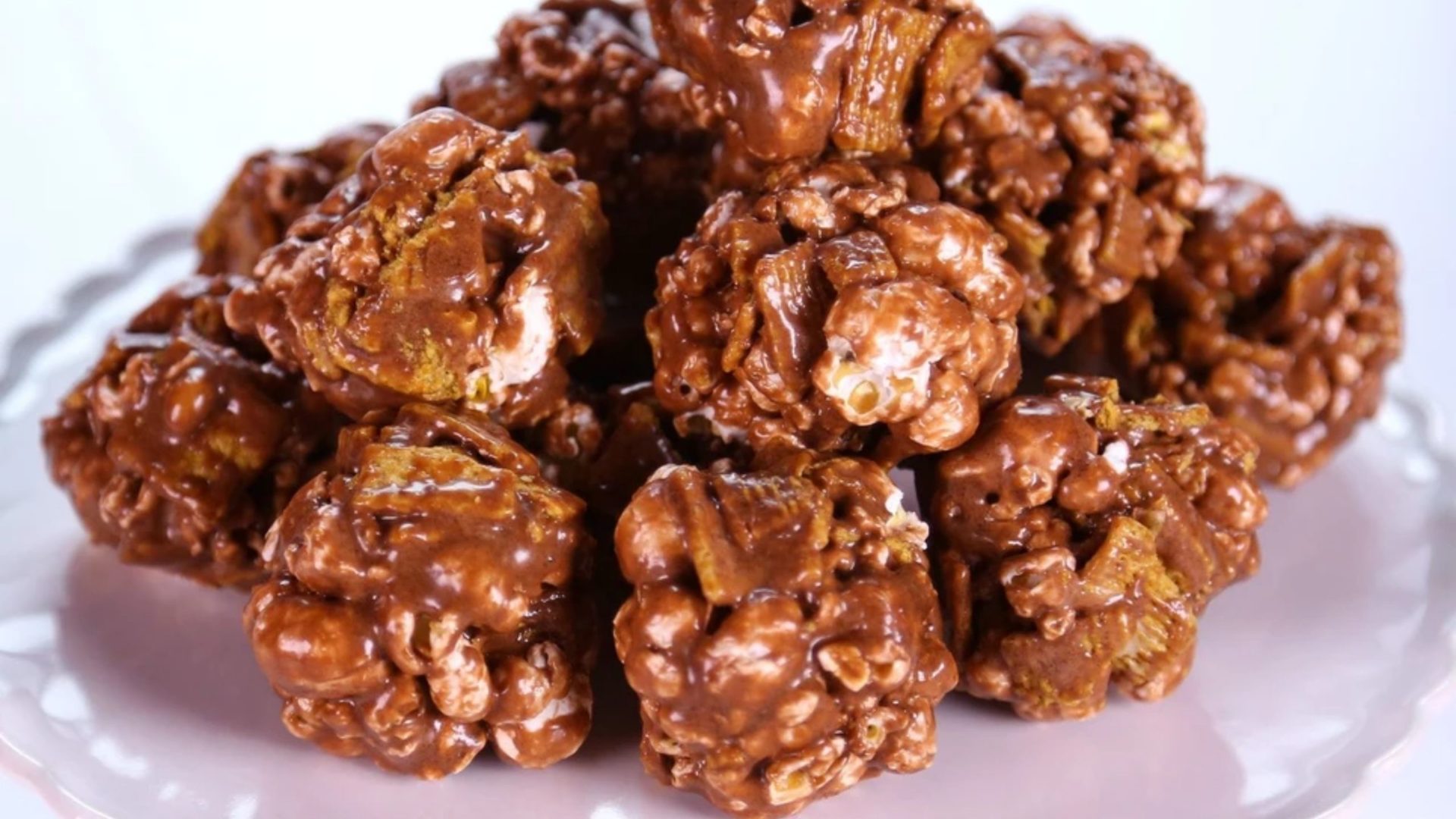 Only Carla can turn a comfort snack into something healthy, by infusing it with some peanuts and caramel toppings. After popping the kernels mix with peanut and prepare the caramel molasses in a pan, pour all over the popcorn and allow it to cool and harden before eating.
We know you can't wait to try out all these recipes before you do, remember the words of Carla hall, "if you are not in a good mood, the only thing you should make is a reservation." You may also like to read, 5 lessons from Shonda Rhimes' weight loss journey.