So many women want to be curvy and join the ranks of curvy girls but it's really not that easy or straightforward. Beauty standards change very often; in the '70s, the most favored kind of body was women with big breasts and a stick-thin body. Now, however, the beauty standards have changed to favour women with an hourglass shape and a huge butt (birthing the BBL craze, a whole different conversation).
Throughout all of this, though, there hasn't really been space for curvy girls to thrive properly. Yeah, there's the body positivity movement that tries to get everyone (including curvy women) to love our bodies in this mad world where everyone should only be a certain size, but problems don't just magically disappear. Fatphobia is still a thing. There's only so much self-love that can totally get rid of stuff like that, amirite?
That's in addition to the fact that curvy girls have so much more to deal with. Below is a list of 10 things that every curvy girl has had to deal with at least once.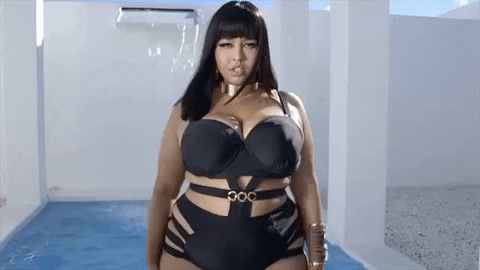 (PS: Fuck beauty standards.)
1. Shopping online…what's that?
As a curvy girl, you know that it's a huge gamble to shop online because one website may classify your size as a 10 while another may decide that you're a size 16. Even though you love and want the cute dress you may have found online, you know that the stress of returning it several times isn't worth it.
2. Nothing fits properly when you try it on.
A perfect example is those jeans (you know the one!) that fit perfectly around your thighs but have a huge gap around your waist…or vice versa. Either way, clothes don't always fit right so you always have to buy horrible fitting clothes and then adjust them later.
3. Curvy girls always jump to wear jeans.
Even Beyonce rapped: "If you don't jump to put jeans on, baby, you don't feel my pain". It can be nice getting the recognition, but it's not cute IRL to sweat so much just to put on a pair of jeans.
4. Chafing.
The one day you wear a dress without tights, your thighs chafe. It's not cute and it's painful AF.
5. You have to really think about it before wearing jean shorts.
Before you wear jean shorts, you need to think about so many things: the negative attention you'll get for 'inappropriate' dressing, how much the shorts will probably ride up several times during the day, and that's not even forgetting the chafing when your thighs rub together.
6. When curvy girls wear a shirt, it always pops open at the bust area.
When you're a curvy girl, it's hard to wear shirts because they always gape open at your bust area or they just pop open sometime during the day. Worse, you might not even know it has happened. A remedy to this is going several sizes up, but this has the disadvantage of making you look boxy.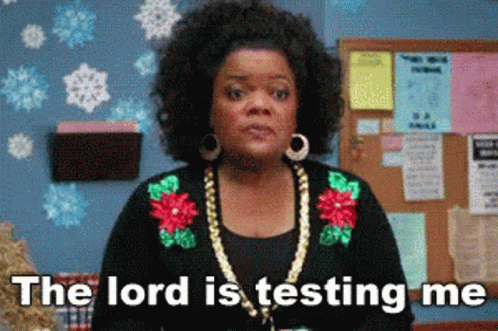 7. When you find a dress you love, but it's 3x more expensive than regular sizes.
Pretty sure every curvy girl has experienced this as companies try to make $$$ from your struggles. After finally finding a dress you LOVE, you find out that it's 3x more expensive than regular sizes. Notice how the excuse is always some flimsy thing like needing more fabric.? *eye roll*
8. It's a struggle to find bras that fit properly.
It's either the bra cup is too small or too big, the straps are too thin, or it's just ugly. WHY? And when you finally find one that you like, it's the same struggle: it's super expensive. The struggle is — unfortunately — real.
9. When curvy girls wear a loose dress, it unavoidably rides up at the back.
This one is SUCH a common problem. When you wear a loose dress, it unavoidably rides up at the back so you have to be careful not to expose too much. Plus, it's just uncomfortable knowing that your knee-length dress is actually mid-thigh from the back. Even when you wear body-hugging clothes, it still rides up and you have to endure *those* looks from people. UGH! A pain.
10. Strapless bras are hard to shop for and wear.
LOLOL! This is a whole new conversation on its own. Shopping for strapless bras usually takes forever. Because your breasts are larger than average, many strapless bras have horrible hold and slide down most of the time. Thanks to this, it takes precious time, energy, and money to find something that fits and works well.
All these and more are the problems that curvy girls have to face when searching for outfits. So, when you claim to want to join the curvy girl club, you should know what you're in for. What other curvy girl fashion struggles did we miss? Let us know in the comments section below.