The silk bonnet has played a key role in helping women protect their hair for a long time. Women pride themselves in good hair care, and book saloon appointments just to make sure their hair stays soft and shiny. These efforts are often ruined at night because of the tossing and turning while sleeping without protecting your hair.
Silk is a dense fabric that is best at keeping your hair moist, in turn keeping it soft to avoid breakage and hair damage. Bonnets are like keeping your hair in plush silk heaven to avoid all things that can tamper with it while you sleep.
This is because as you sleep, your hair rubs on your pillows and can get caught in the fabric due to the friction. While growing up, you may have seen bonnets on some women's heads and wondered why it looked like a strange cap.
Nowadays, they are made in more colorful and stylish ways, for long and short hair you can confidently wear around even in the morning. Take a look at some great silk bonnets that you can use to secure your hair.
1. Classic silk bonnet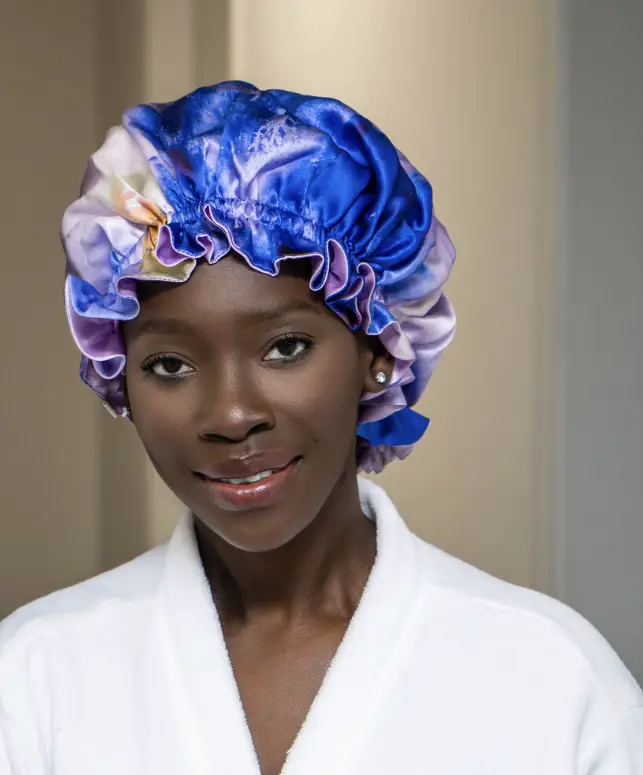 This is the basic way bonnets are made. They are sewed round with an elastic band at the edges to help keep them in place. The band might be made visible or not, but both are great and serve the same purpose.
Classic bonnets can all be made to be worn on both sides and this is called the 'reverse bonnet'. Here you might have bold patterns on one side, and plain colors on the other side. That way you can wear whatever side fits your mood and have fun while protecting your hair.
2. All silk turban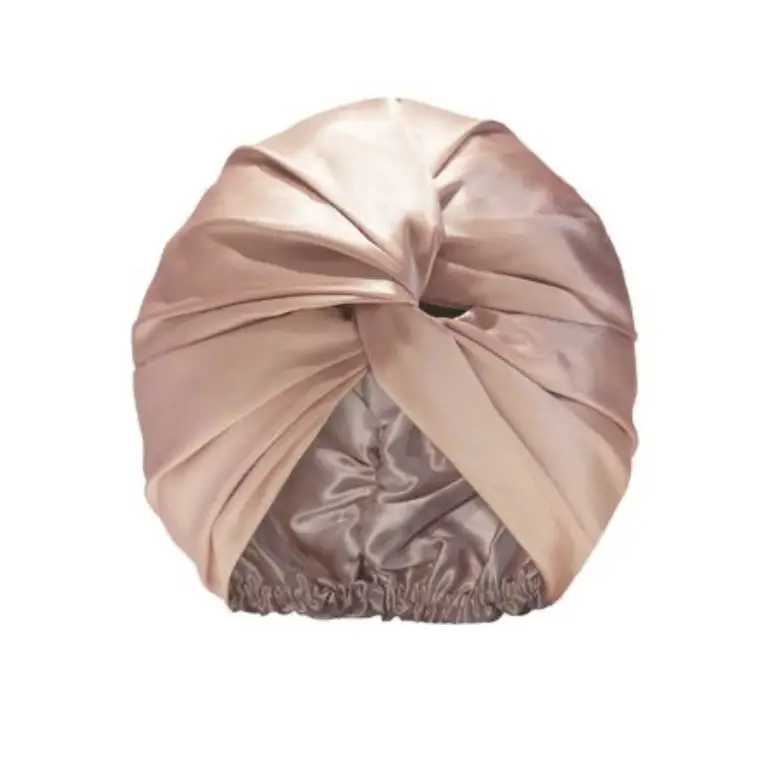 Bonnets made like turbans are so chic, you need to try them. This turban style can be worn all the time, especially with all the amazing prints and colors that are available. Don't spend too much time worrying if this silk turban can protect your hair.
They are made to fit the head so they don't come off during the night and keep your hair protected all through.
3. Silk bonnet caps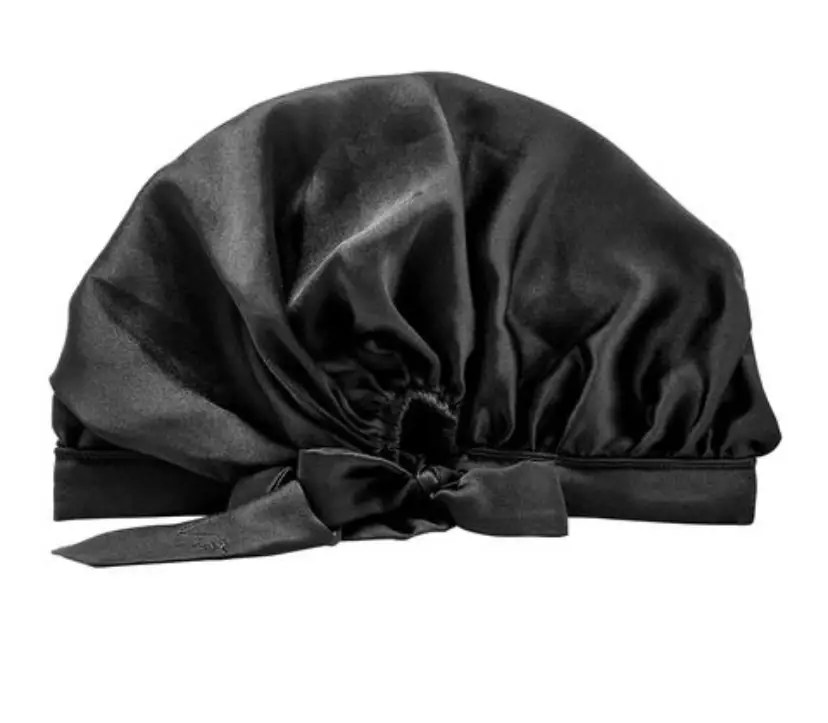 These caps provide a cocoon for your hair and retains the oils while keeping your hair in place. They can be worn by anyone, but are best suited for cornrows and medium-length hair. Its feature of drawstrings resembling normal caps is what makes it unique.
4. Silk wrap bonnet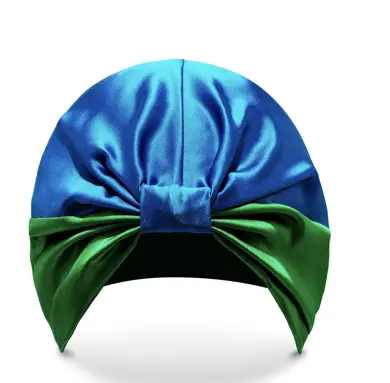 Wrap bonnets are a posh kind of turban that wrap up the hair so it's not too tight but still manage to keep it in place to hydrate and prevent split ends. They are definitely a comfortable approach to making and wearing hair bonnets.
5. Long silk bonnets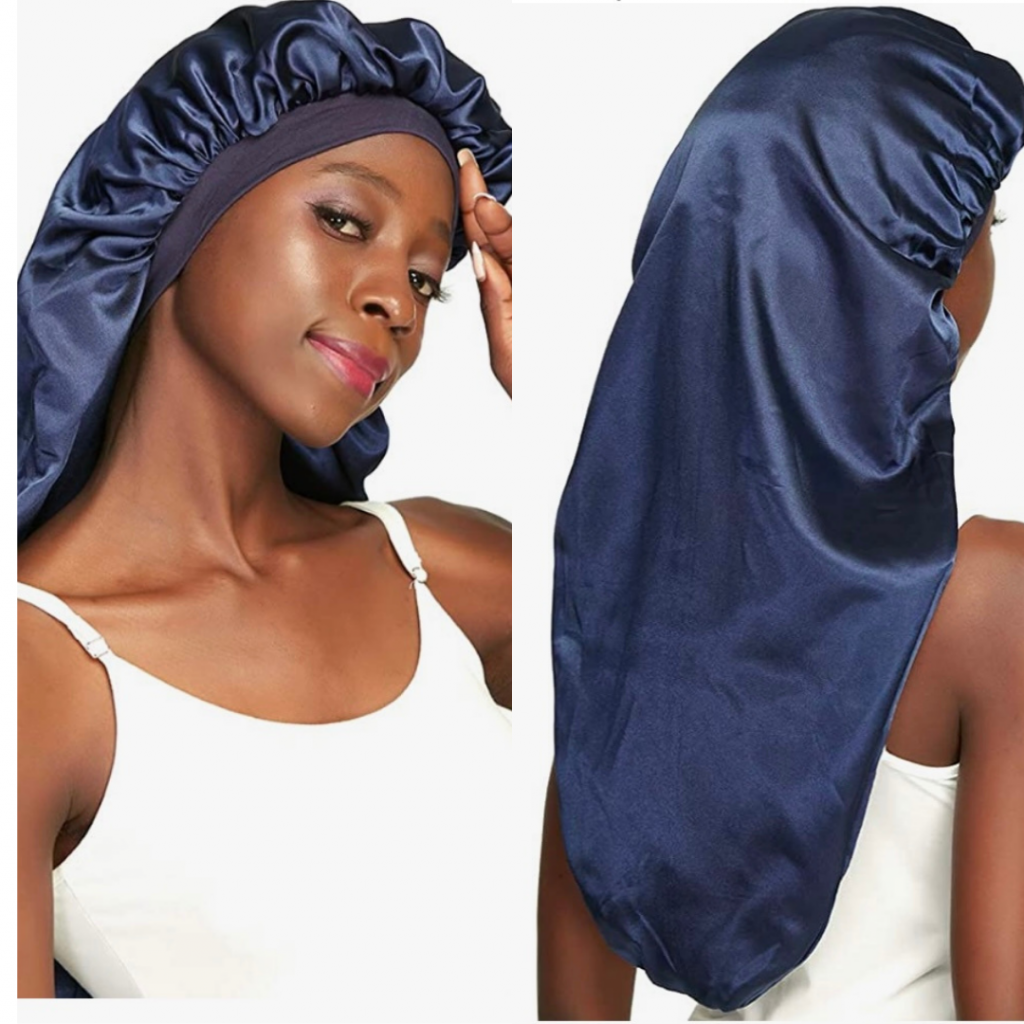 The long silk bonnets are suitable for people with long hair, and even those with braids are not left out as well. It proves that its not only your natural hair that should be protected. The length provides the right space for your hair to lay and breathe well all night. This type of bonnet eliminates the excuse of not using bonnets because your hair won't fit.
6. Tie bonnets
These bonnets are made with long straps that you can tie at the back or front for a change of look. It gives the vibe of a scarf, which is certainly a more stylish way to rock your hair bonnets.
The straps are not just about looking chic, they are also there to ensure that your bonnet is properly secured on your head. So, tie your bonnet properly to fit your head to avoid waking up to find out it came off and miss a night of keeping your hair moist and laid.
 

View this post on Instagram

 
7. Ankara print silk-lined bonnets
This is a fashion statement hairpiece that doubles as a protective and fashionable cap. They are made with beautiful colors of Ankara fabric in fine prints on the outer side and full silk lining on the inside.
They are so pretty that you can wear them everywhere if want to. It is truly the best of both worlds for your hair game, and you get to look beautiful while you secure and hydrate it.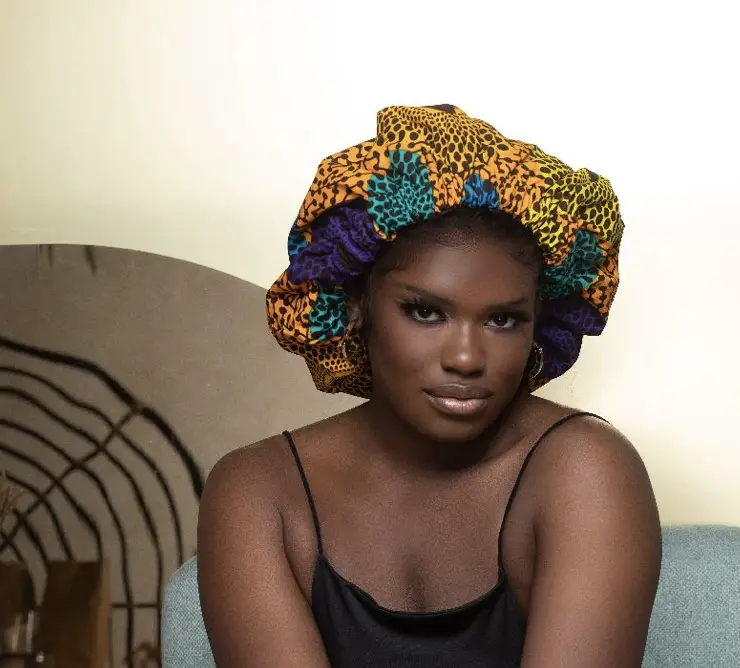 8. Silk lined beanies
Beanies are caps known for their thickness, which protects the head from cold and has good grip, keeping them on your head. They are actually sleep caps, but done beanie-style. They are now being made with silk lining and they are so cute.
They fit so perfectly on your head that you will not have to worry about it coming off. Even in the daytime, they pair well with most casual outfits, so you can wear them all day without looking off.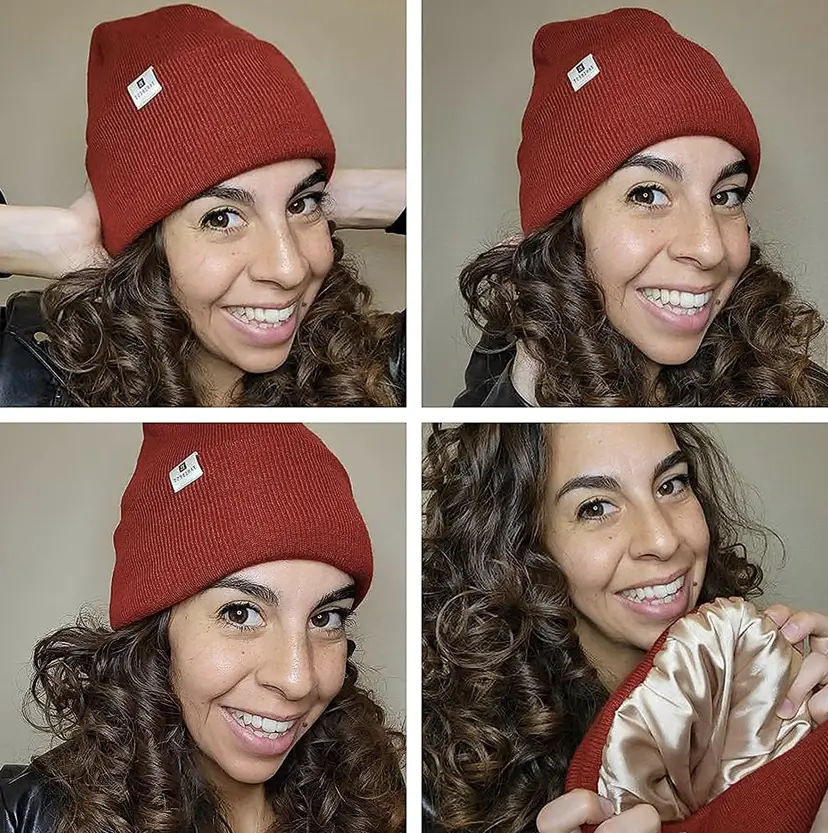 In conclusion, the importance of covering your hair at night cannot be overemphasized. It is a nighttime ritual that should be done daily. If you want to say goodbye to bad hair days, sleeping rest assured that your hairdo and care products will stay put, then use a silk bonnet.
The great thing about them is that they are washable and can be used for a long time, but you can choose to have many bonnets because you will be using them every day.