Caring and styling really thin is a chore; you struggle with small hair volume, which makes it prone to frizz and breakage. You must devise a proper care routine if you want to keep your hair looking healthy and soft. 
Also, you must understand that really thin curly hair does not have a thick growth pattern, with few layers of hair cells, and cannot take on too many products. Curly or wavy have, in general, dips and highs that make the hair have an irregular shape, hence the loss of moisture. 
The best way to keep the hair under control is to apply just the right amount of product that provides moisture without overweighing the hair. 
The Best Way to Wash Really Thin Curly Hair
Keeping in mind that your hair is unique, you cannot wash it the usual way. This usually involves scrubbing the scalp to get all the dirt out; for really thin curly hair, it does more harm than keeping the hair clean. When your scrub your scalp, you will most likely overstimulate it, which triggers the growth of excess sebum.
This leaves oil in the hair and tends to attract dirt and block the hair follicles, affecting hair growth in the long run. The best way to wash really thin curly hair is using a circular motion that is firm enough to get the dirt out without scrubbing the scalp. It is safe to wash your curly hair daily if you can find time and commit to it.
When you cannot do so, always wash your hair whenever it itches, or you're sure it is dirty, probably every week or so. Use a gentle sulfate-free shampoo to wash your thin curly hair. You should also ensure it is free from parabens and other harmful chemicals. 
How to Condition Really Thin Curly Hair?
After shampooing your hair, the next step you cannot skip is conditioning. Apply the conditioner from mid-length to the ends, leaving out the roots. To ensure you spread the product evenly, work the product in your palm before you apply.
Since you require a volume boost, search for a conditioner with Pro-Vitamin B5, it makes your hair strands look fuller by adding moisture to the hair. 
source: L'OréalParis
How to Reduce Frizz From Really Thin Curly Hair?
If you want to reduce your thin curly hair from frizziness successfully, you need an extra boost of nourishment. Deep conditioning treatments with ingredients such as avocado and vitamin E are a great way to nourish such hair. They do not only reduce frizz but will also help to define your curls. 
Another thing that helps to frizz at bay is mask conditioning. It would help if you did this weekly to lock in hair moisture. When the hair gets adequately moisturized, it makes it easy to style. 
How to Detangle Really Thin Curly Hair?
Although the hair lacks volume, it can still form knots. You can detangle your thin curly hair just like any other hair type, but you will need extra care.
After washing your hair:
Wrap it in a soft towel and squeeze the excess water to leave your hair damp enough to detangle.

Apply detangling products, and leave-in conditioner, from the roots to the ends.

Take your hair into small sections and comb it.

Support the hair with your hands, so you don't put pressure on the roots.

Ensure you use a wide-tooth comb for the process and comb all sections until you get through all the knots. 
source: Pinterest
How to Make Thin Curly Hair Look Thicker?
You don't always have to wear your thin curly hair looking flat when you can texture and boost the volume. When your hair is shampooed and conditioned, apply products to the still damp hair.
To add volume, start styling from the roots with your hand. As you dry your hair, finger your roots to give it a lift, and ensure some heat gets to the lifted roots. 
After that, do the upside-down shake to boost the volume of your hair. Do not allow the hair to dry completely before switching off the hairdryer. Next, go in with some hair diffuser to help keep your curls in place, and protect your hair from the heat. 
Read Related Articles:
–Curly hairstyles: 10 stunning styles you can do if you have curly hair
–15 best shampoos for afro and curly hair
–4c Hair Men: Grooming, Styling, And Hair Care Tips
Haircuts for Thin Curly Hair Men
For women, it is much easier to get several hairstyles that will work for them. You can do short styles or mid-length but avoid wearing your hair long since there is no volume to work with. 
As a man, you want a hair cut with the right balance, so your hair can spot volume in the right places. When you go to the salon, ask the barber to play with some new styles they are sure will add some texture to the cut. You should have a great haircut if your stylist can balance your curls with your haircut. 
8 Best products for thin curly hair
Getting a great haircut is only the beginning of rocking your thin hair with ease; you will also need the best products. They will not only give your hair moisture but will also boost and define your curls.
courtesy of brand
You must keep this clarifying shampoo handy if you have really thin curly hair. It is not suitable for daily use since it is clarifying, so you must only use it on days when your hair is dirty. When you've left your hair for a week or more, it will most likely carry product build-up: this is the best time to use this shampoo. 
courtesy of brand
Olaplex shampoo nourishes your scalp as it cleanses your hair. It also boosts the health of even color-damaged hair, giving it a shine that most products won't show.
Since it is sulfate-free, it keeps your hair color protected. The best part about this shampoo is that it will keep your hair soft and ends protected one week after a wash. 
courtesy of brand
This product is a powerhouse in taming frizz; it is all you need for your styling needs. Even with the thin curly hair, you can safely use it to define your curls and add volume to your mane. The formula is also lightweight, which will not weigh down your hair. 
courtesy of brand
You cannot manage fine curly hair without a spray; talk more about a volumizing spray. This product comes packed with active ingredients, but the star of the show is maltodextrin.
It is a natural sugar of starch that cover and gives the hair volume whenever you spray it. The volume is not accurate, but it is only an illusion since the maltodextrin covers it.
Two other ingredients to watch out for are witch hazel and lemon, which helps clean out your hair by reducing the oil build-ups. It helps keep your hair somewhat clean until the following wash day schedule.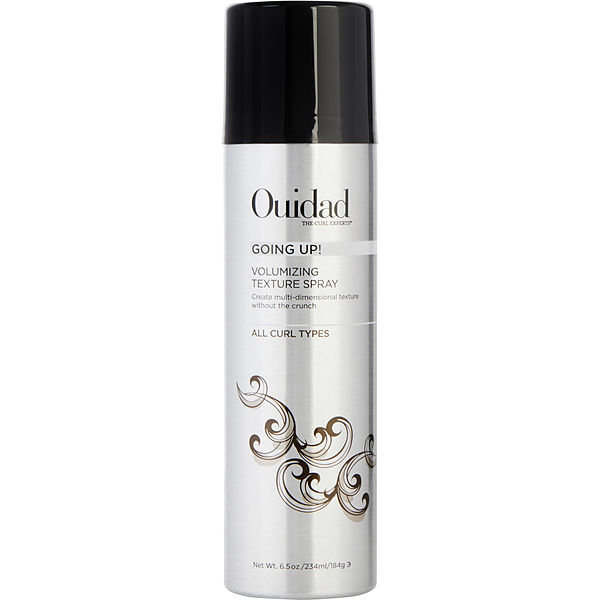 courtesy of brand
Here is another spray that should own a place in your haircare collection. The formula does not only increase the volume of your curls but will also keep your hair moist.
You will find ingredients like raw silk powder in the formula that can keep your thin hair firm. It also contains manuka honey, which is very effective for preventing frizzy hair.
courtesy of brand
Applying oils is a great way to lock in moisture for your curly hair, but you need one like the absolute nourishing oil that quickly absorbs into your mane. It comes packed with camellia oil, which gives it a silky finish.
 You only need to apply a small amount to your damp hair last and allow hair dry to enjoy protection from UV rays. It also gives your hair extended moisture, with smooth and soft curls while nourishing your shaft for healthy growth.
courtesy of brand
Most people with curly hair already own one of these combs. It works for different styling needs to help define curls. So, if you don't own one, you should snatch one right up.
Whenever you need to style your hair, it should be your comb of choice to pick on your roots for the needed boost. They also help to detangle knots in the hair.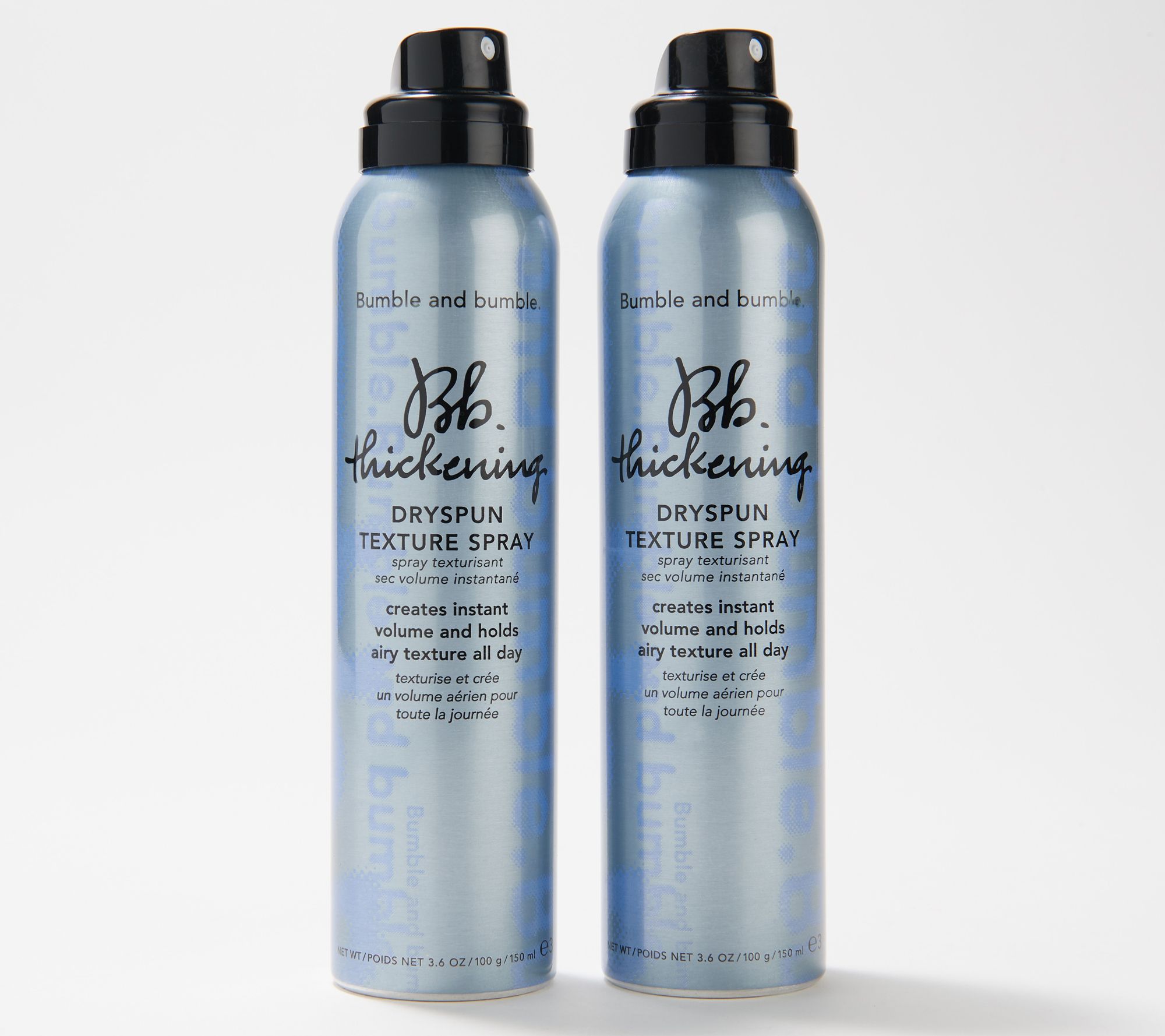 This is usually the final product you need before dashing out. The lightweight spray is perfect for giving you that last dose of texture you need.
It contains polymers that stick to the hair that keeps the curls in place without causing any harm. You have to do some fluffing and play with curling with your fingers to enhance the effects of the product. 
How to Thin Out Really Thick Curly Hair
If you have thin curly hair naturally, your aim might always be to add volume or try to create an illusion of fuller hair. Conversely, some people struggle with full hair and try to thin out their thick curly hair.
When you work to do basic styles with your hair, you might benefit from thinning out the hair. If you visit a good salon, the stylist will most likely suggest layered cuts or other hairstyles that can help you manage your hair better.
You might also receive pro tips on using the products you already have effectively and some new products to try. If you still insist on thinning out your curly hair, below are two things to keep in mind.
Find a professional stylist with hair thinning experience: Now that you have decided to thin out your thick curly hair, that is a big step that requires expert hands. If you are not sure of the stylist's skills, search further until you find one that does.
A professional should explain the entire process, and if it only involves shears, then you should avoid that stylist. The correct process must involve a technique set that notch, slice, and somewhat carve the thick curly hair until they even shed the excess volume.
It would be best to set a goal, so your stylist does not go overboard with the thinning is good.
 Protect your curl pattern: Your stylist should be able to work with your curl pattern when thinning out your hair. However, it is best to keep them on track so you both share the same results for the overall process. The thin-out should emphasize your curl pattern and aid you in managing your hair effortlessly.