Sustaining with textured hair is serious business, and wash days do not make the job any easier, enter the best shampoo for afro hair to save the day. What joy it is to find a haircare product that tames your mane; thankfully, there are many of them available. If you have come here for the sole purpose of getting your hands on shampoo suited for your hair, you have done the right thing.
The texture of afro hair is not like the regular fine hair, as the strands might be three times thicker with a coarse feel. For a fact, regular shampoos won't do if you hope to get the best results. This list contains innovative products that come specially formulated to work into the kinks of afro to curly natural hair textures. 
How to classify afro hair?
Like most people who rock natural textured hair, that means you have kicked relaxers and hair texturizers to the curb. To keep the hair looking soft, everything in your haircare arsenal needs to promote moisture and nourishment for your hair. While you are looking for products that will make your hair softer, the hair type is also essential to cooperate with all the styles you have planned. Let's do a little refresher on natural afro hair types.
Type 2: It is recognized by having loose wavy hair and the deeper hence 2B and 2C in different waves.
Type 3: When the waves become tighter and more prominent, they get referred to as curls. It is recognized by the spiral loose curly hair, ranging from 3A to 3B. 
Type 4: Hair with closed bouncy curls fall under the type 4 category, ranging from 4A to 4C, are the tightest in the group. 
Just as there are different categories of afro hair, so does the haircare routine vary for each. Asides from the curl strength that distinguishes them, it all comes down to your preferences regarding your hair. But one thing familiar with all the hair types is the need to keep it nourished and detangled. Several methods have become adopted to keep the hair in great shape, with all the procedures including a wash with shampoos.
Related articles: 15 best hair dryer brush for easy styling in 2022 and how to clean them.
15 best shampoo for afro hair 
With the vast array of shampoos available, we decided to make your choice easier with 15 of the best. The shampoos will not only clean your hair but also enrich it with the much-needed nutrients. We also ensured they won't leave any residue build-ups and are free from harmful ingredients such as parabens and sulfate. You can also consider the price when choosing to continue using the product in the future. If you are ready for clean, healthy hair, scroll through to find your suited shampoo below.
1. Charlotte Mensah Manketti Oil Shampoo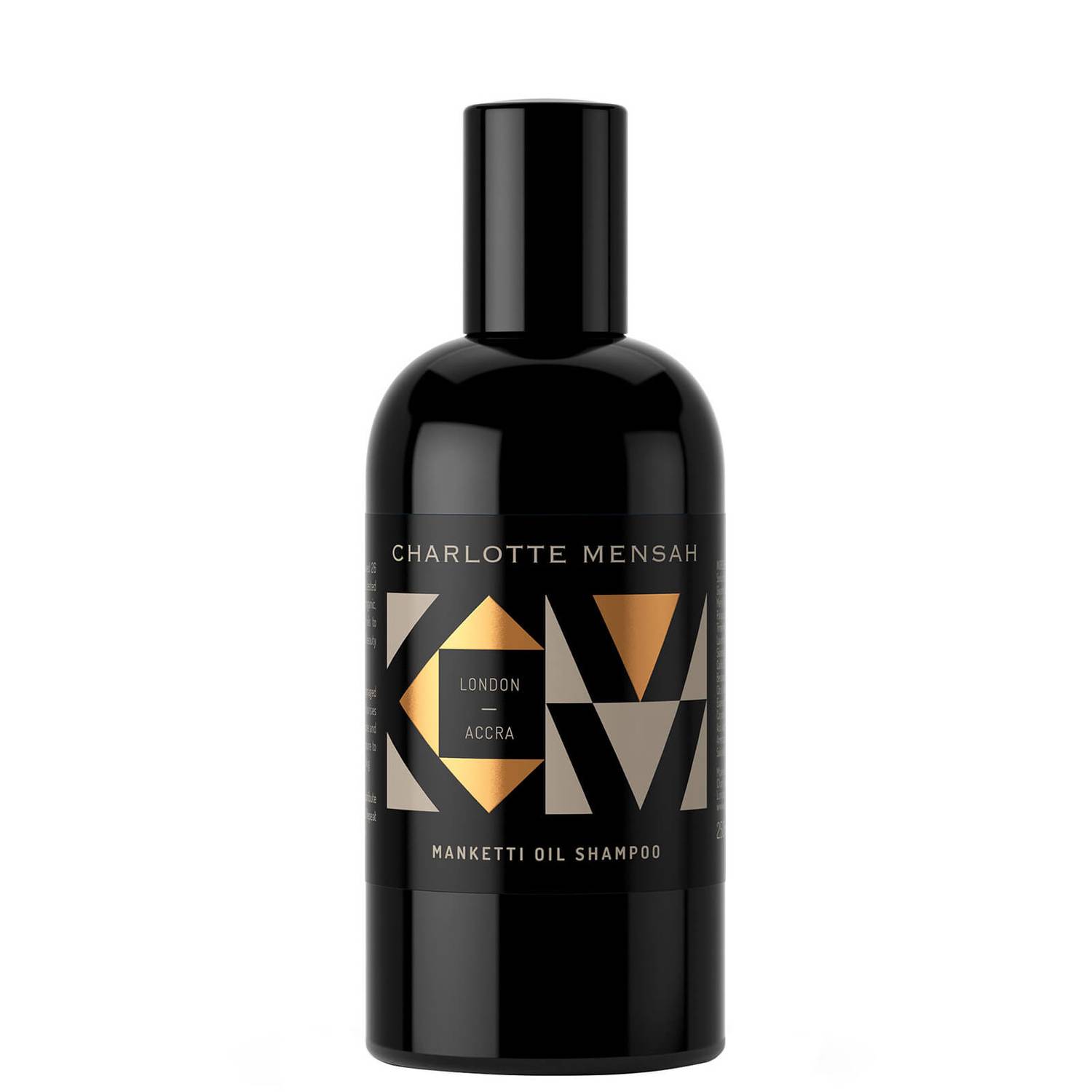 Any product that Charlotte Mensah dishes out is always top-notch, as expected from a professional hairstylist. She infuses years of experience handling all types of hair to formulate this shampoo. Manketti oil is the unusual ingredient that runs the show, combined with other essentials to create an effective shampoo.  
You only need to apply the silky-textured shampoo in a tiny amount to get clean, hydrated hair. For whatever wash type you prefer, this oil-based shampoo has got you covered
2. Cream of Nature Argan Oil Moisture and Shine Shampoo
This brand combines a tall list of natural ingredients to create the ultimate moisturizing shampoo. And when the moisture is locked in, the shine is inevitable, with ingredients like argan oil, coconut oil, and olive oil. You can almost fall in love with the pleasant smell and forgo the strength it gives your scalp. There is no compromise on quality, as this shampoo is free of nasty elements like parabens, sulfates, and gluten. 
3. Carol's Daughter Black Vanilla Sulfate-Free Luscious Moisture Shampoo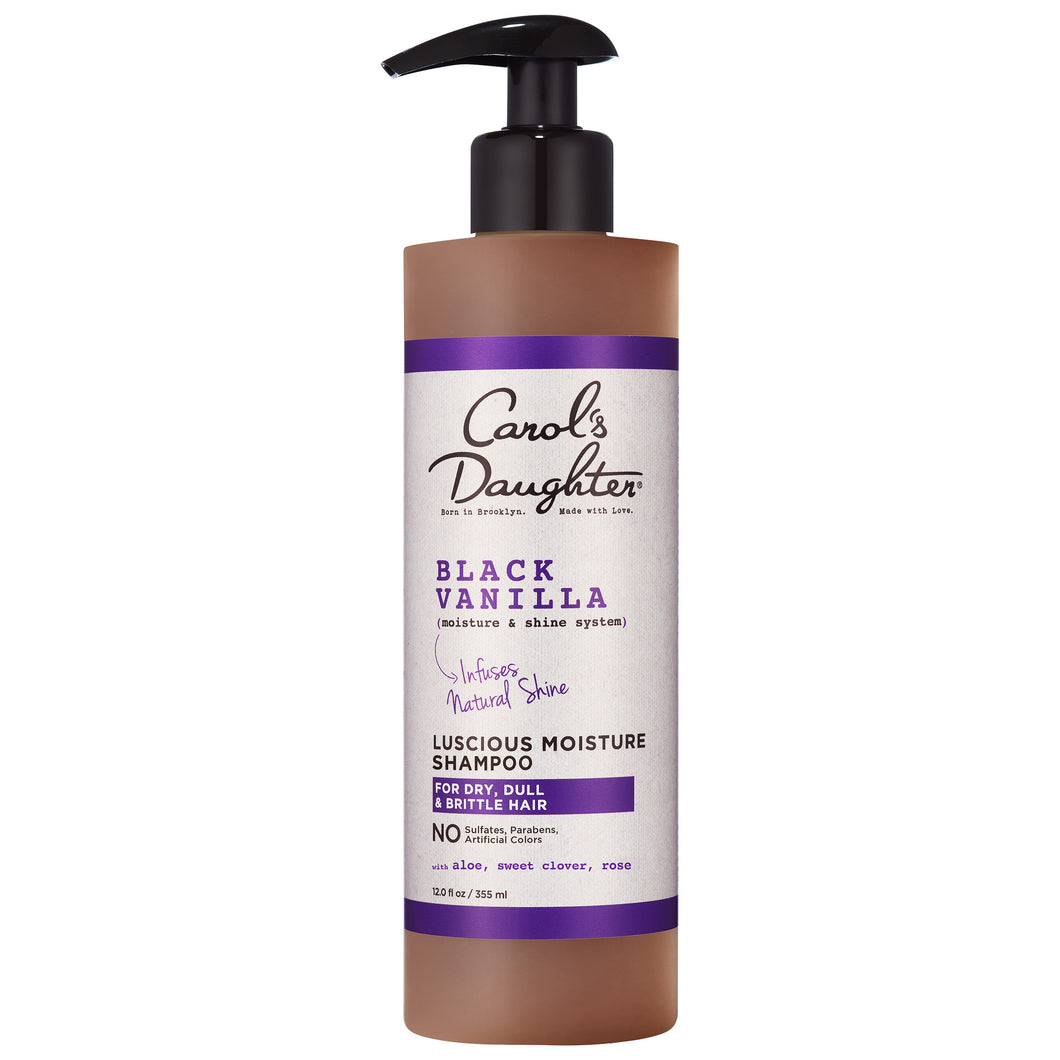 Carol's Daughter is the OG of hair care products specially formulated for black textured hair. It is also great if you have a dry scalp since it retains moisture in the hair. If you are getting this shampoo, it is recommended to add the conditioner for the best results. Yow love to reach for the set for wash days because it detangles and hydrates the hair.
4. Shea Moisture Manuka Honey & Mafura Oil Intensive Hydration Shampoo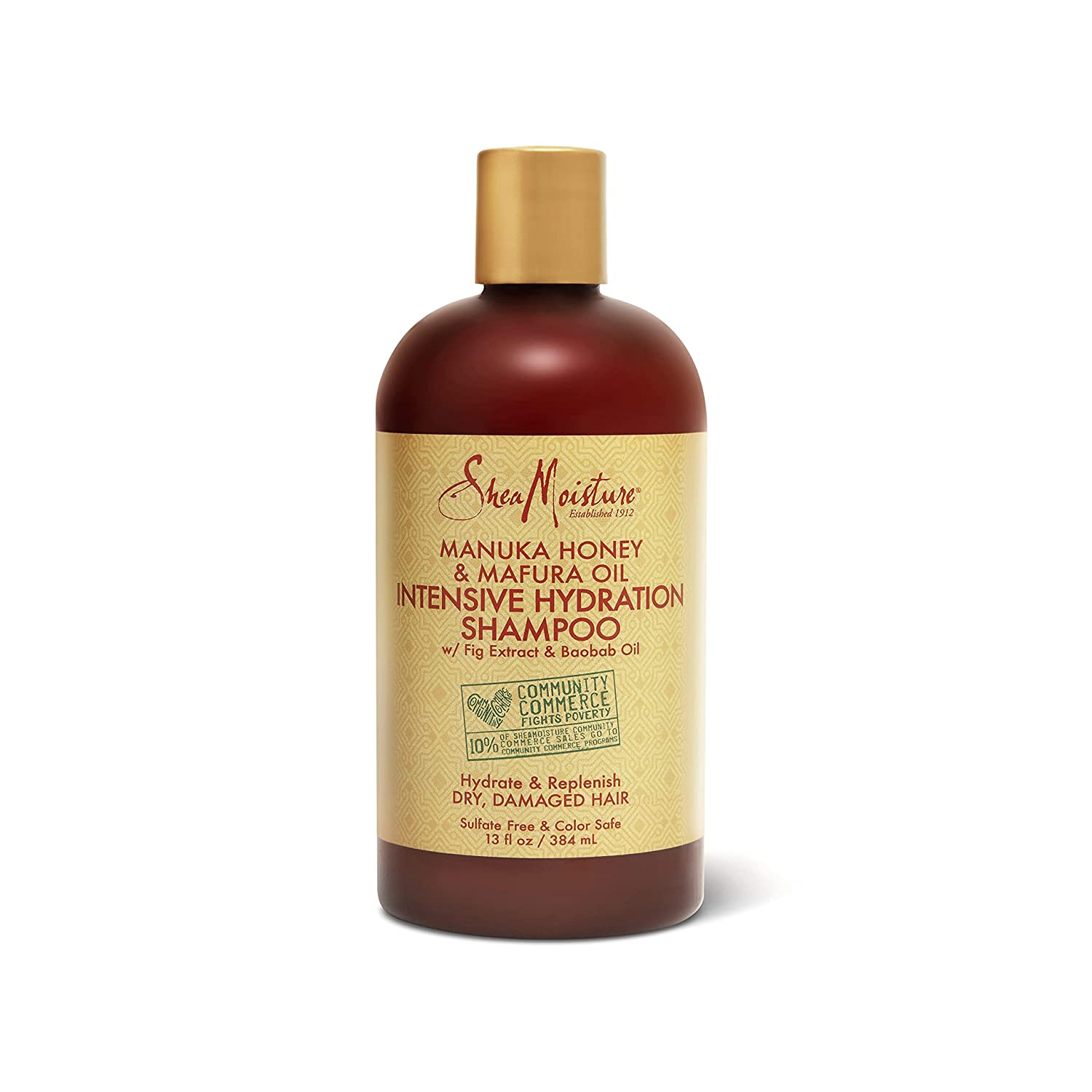 Shea moisture proves you can lather your hair with a luxurious formula for a great price point. The shampoo comes enriched with potent natural ingredients like honey, baobab oil, and the infamous shea butter. The honey work to refresh your strands, while the baobab oil strengthens the hair. Trust the shea input to keep your hair soft and nourished. It is one shampoo you will want to lather on before you style. 
5. Design Essentials Oat Protein and Henna Deep Cleansing Shampoo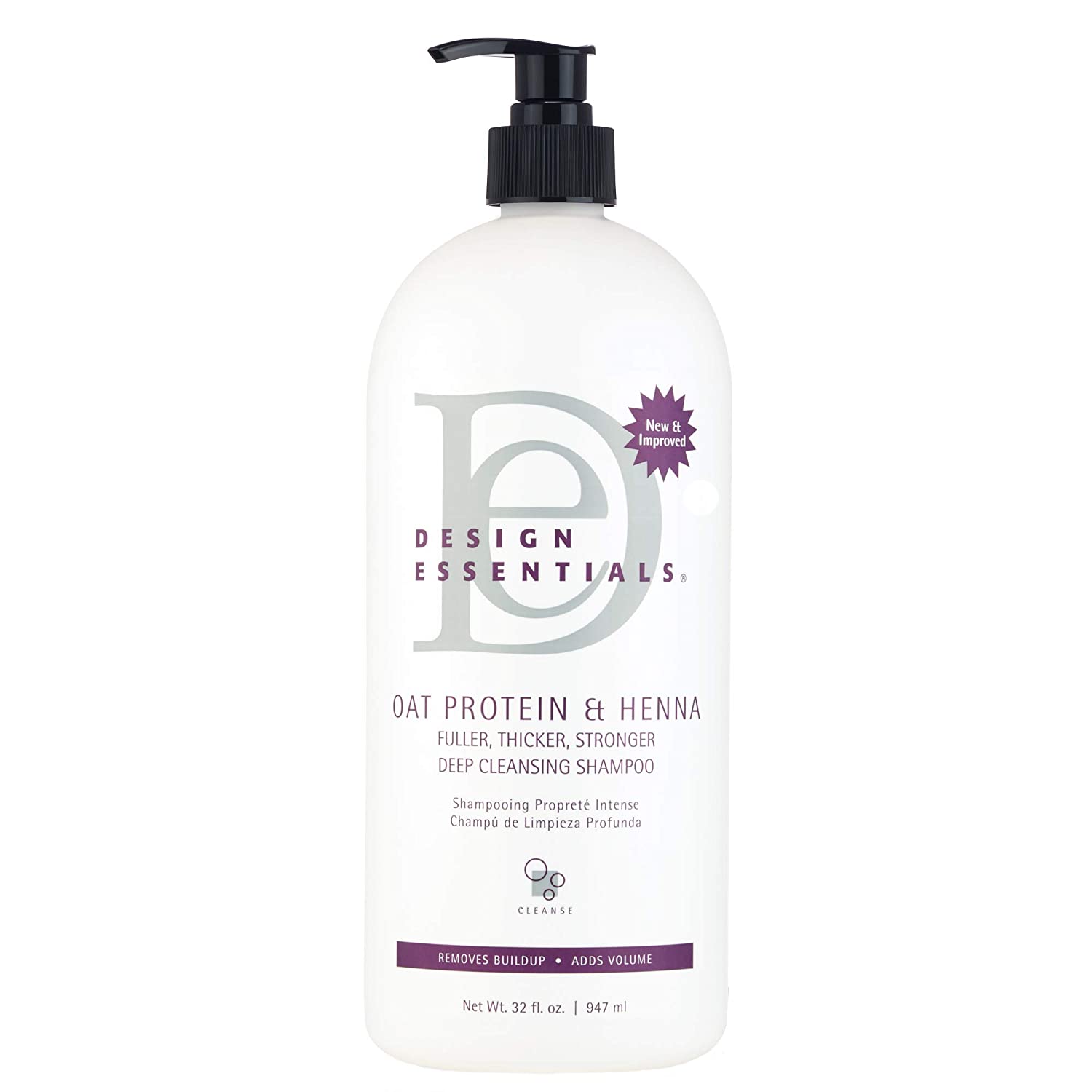 This liquid-based shampoo from Design Essentials is another best shampoo for afro hair that should be on your shelve. It comes packed with oat protein and extracts of natural ingredients to nourish your hair as you wish. The formula is very effective in maintaining healthy natural hair of all textures. This shampoo can easily be your go-to brand for enjoyable wash days with the supple feel it leaves your hair.
6. Oribe Shampoo for Moisture and Control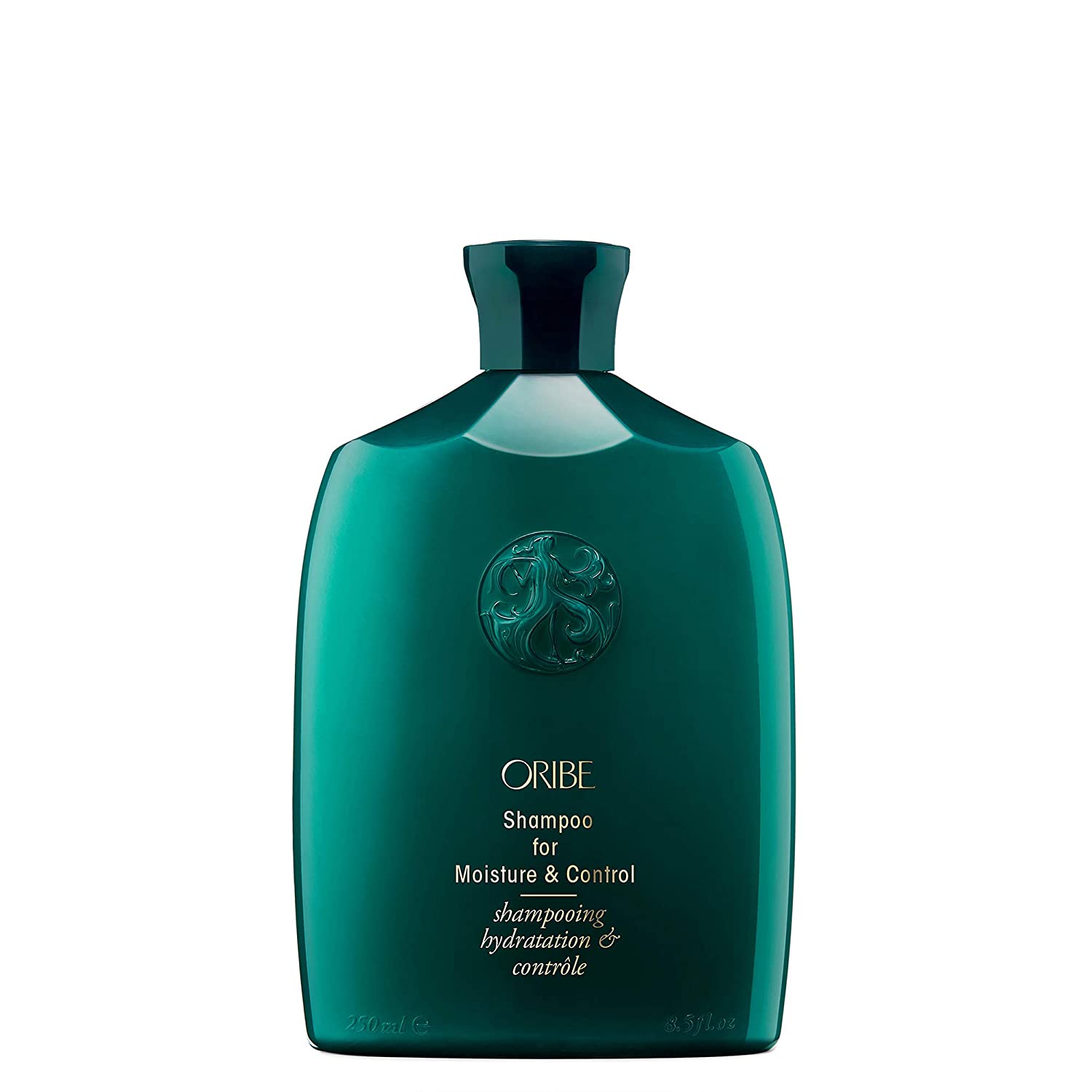 You will want for nothing with this shampoo in your haircare arsenal. The formula delivers two great functions: moisture and control, essential for maintaining healthy hair. You also get smooth hair with the microemulsion system infused, making it free of sulfates. One use ensures nourished, clean hair with a more substantial base over time. You will want to keep this shampoo close by between your different hairstyles.
7. Afrocenchix Swish Moisturising Shampoo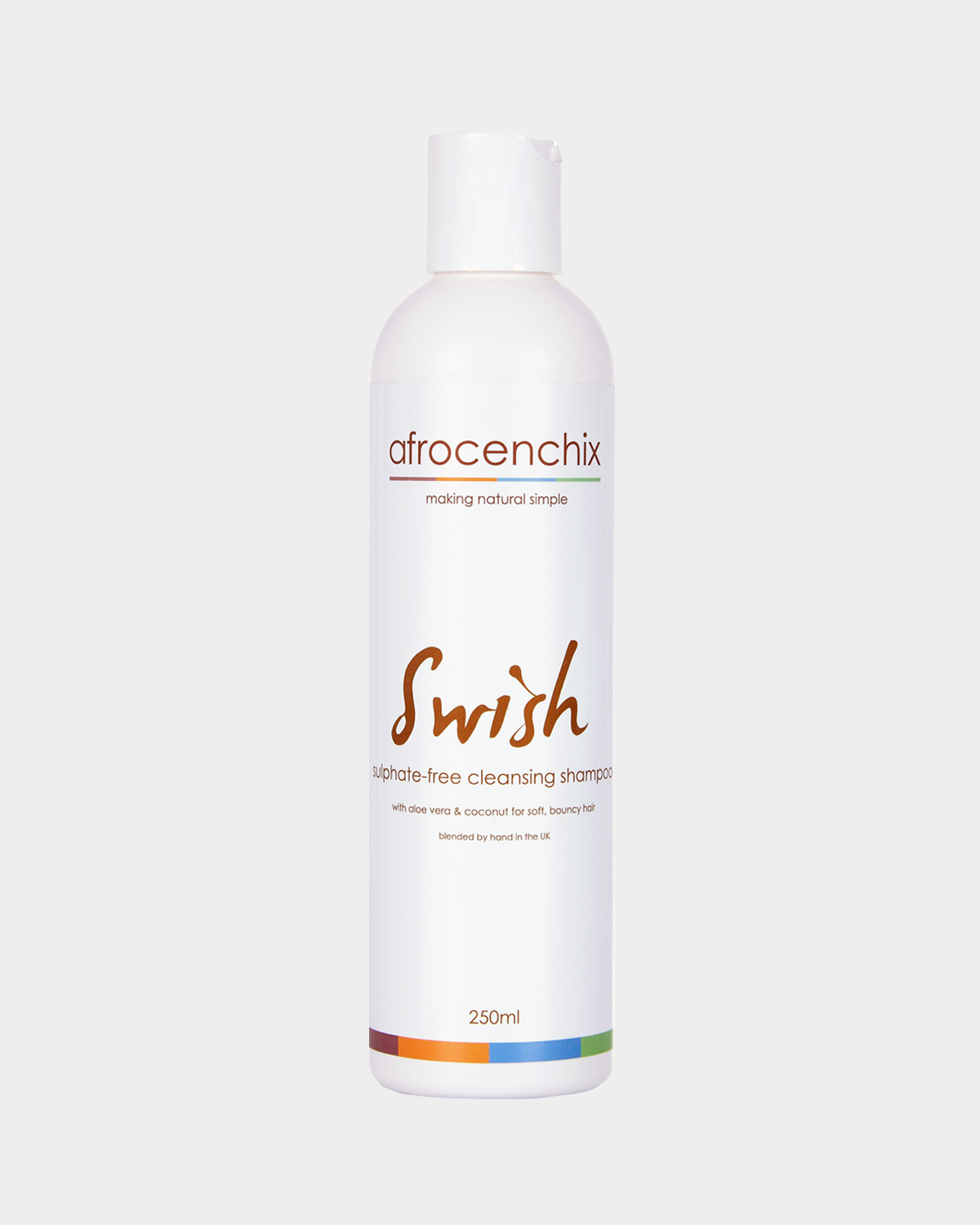 Go for a vegan-based shampoo that comes enriched with soothing aloe vera and essential fruit oil and extracts. Also, it is free from artificial fragrance and parabens, meaning the fresh citrus scent it leaves behind is all-natural. The gentle formula does not only cleanse but soften your afro hair for a defined curl texture. Its creamy texture lathers on well when applied, and it is pH balanced, meaning you can use the shampoo frequently. 
8. tgin Moisture Rich Sulfate-Free Shampoo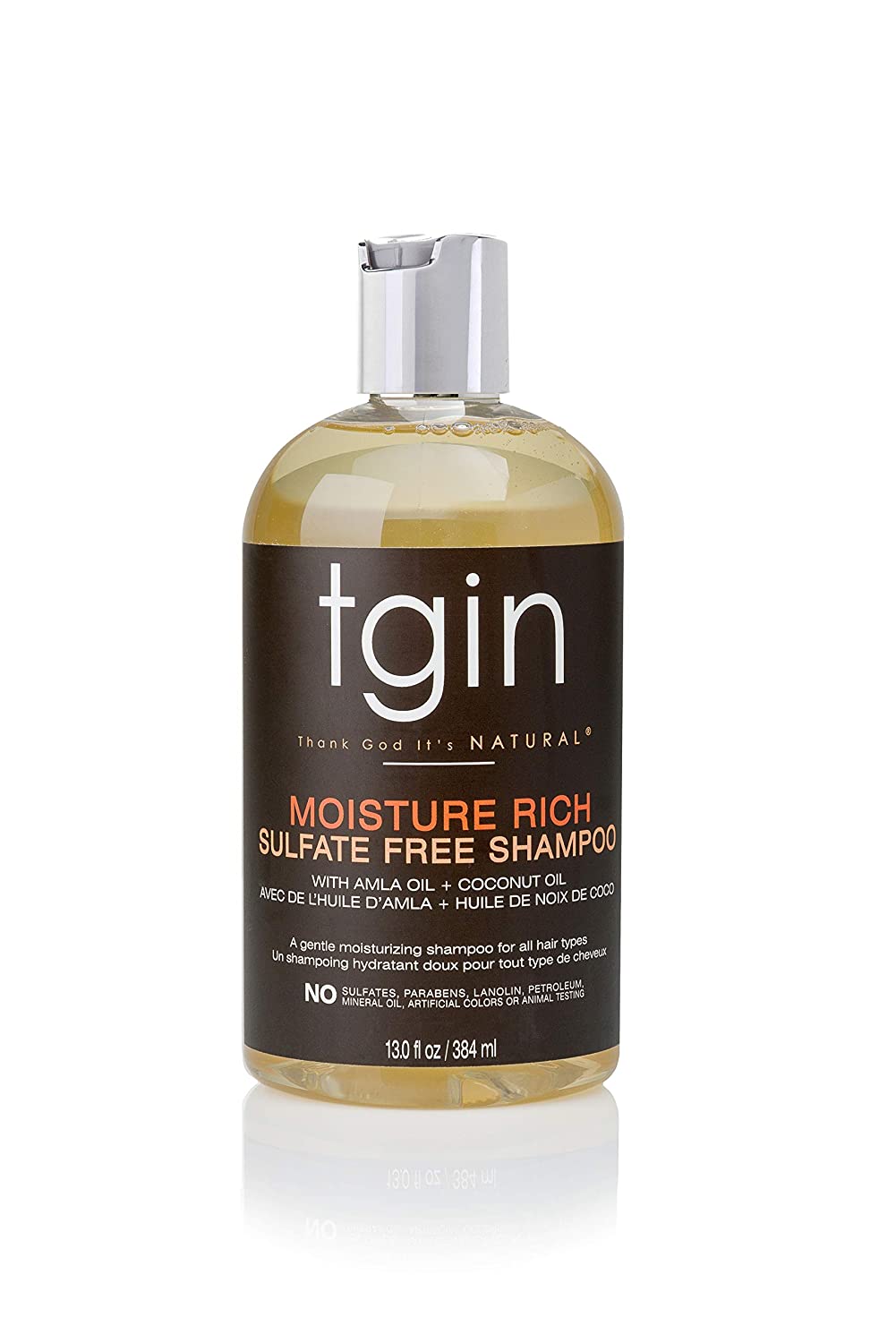 If you have never used a product from tgin, you are missing out. This shampoo is the nourishing cleanser you need, significantly if your hair is damaged. It contains a combination of coconut oils and vitamin E to hydrate, nourish and promote hair strengthened hair growth. While some brands use sulfate as an active ingredient to remove dirt, thereby stripping the scalp's natural oils, this formula is sulfate-free. This means restored and enriched strands even for damaged hair.
9. Aveda Nutriplenish Shampoo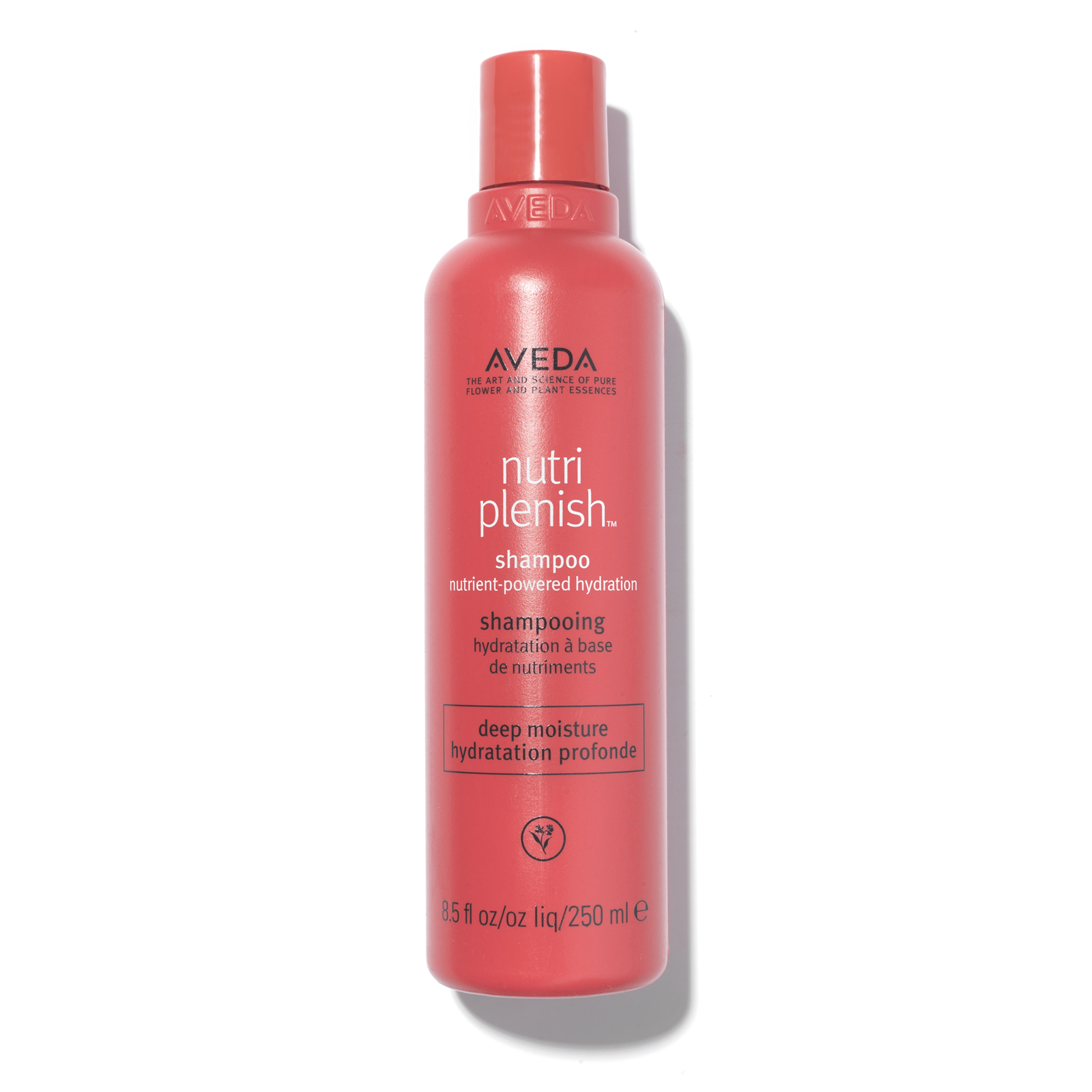 Look no further for the best shampoo for afro hair, curly and thick natural strands with this replenishing shampoo from Aveda. The creamy formula works through hair strands and leaves them hydrated, following their natural curl pattern. You will want to reach, to reach for this shampoo every other week, to keep your hair nourished. 
10. Big Hair Clean SLS Free Shampoo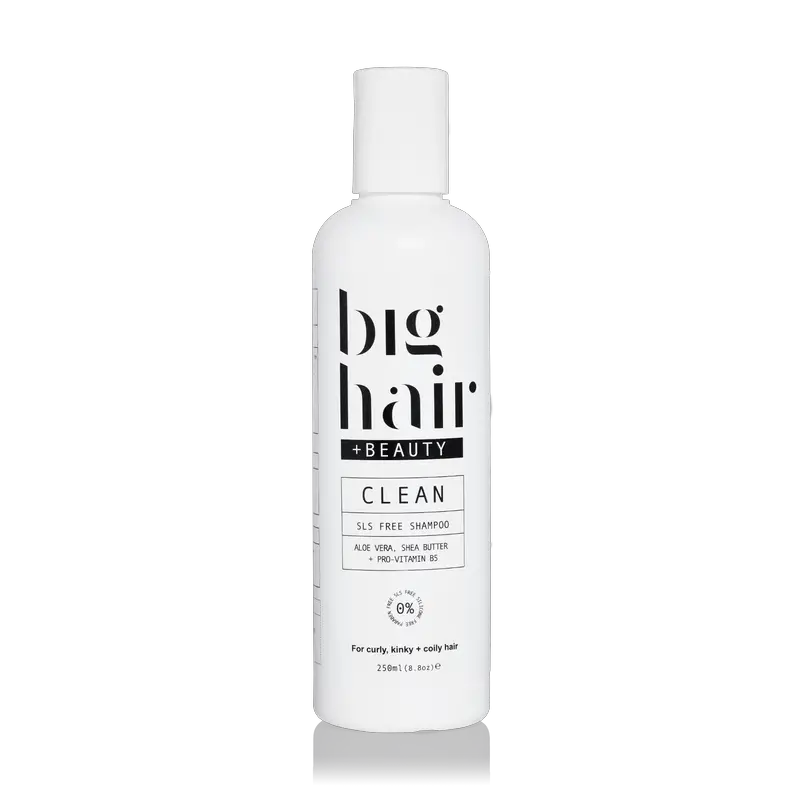 Go for this shampoo that will deeply cleanse your hair while retaining its moisture. Hair products like gel, edge control, and other creams often leave residue on your scalp. While this product is gentle and free from harsh chemicals, it can rid your scalp of dirt. To achieve the desired results, you might need to lather the shampoo in different batches. 
11. Aunt Jackie's Oh So Clean! Deep Moisturizing and Softening Hair Shampoo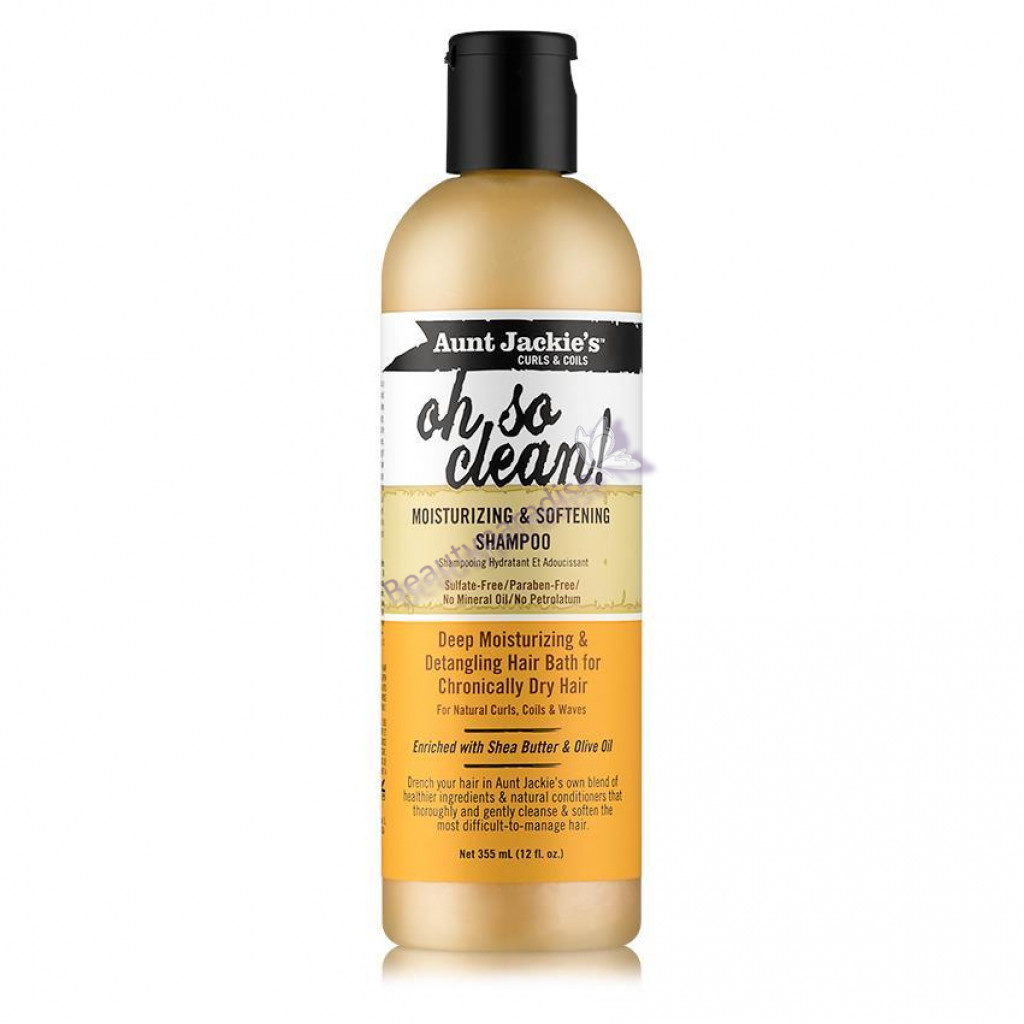 Aunt Jackie's is a household brand known for delivering quality hair care products for all-natural hair types. It is water-based, making it a great choice to boost hydration in your shafts. Only to be sealed with the list of enriching natural oils, such as coconut oil and shea butter. So, you get moisturized, cleaner hair with a nourishing boost. This best shampoo for afro hair is worth a try since it is available at an affordable price.
12. As I Am Jamaican Castor Oil Shampoo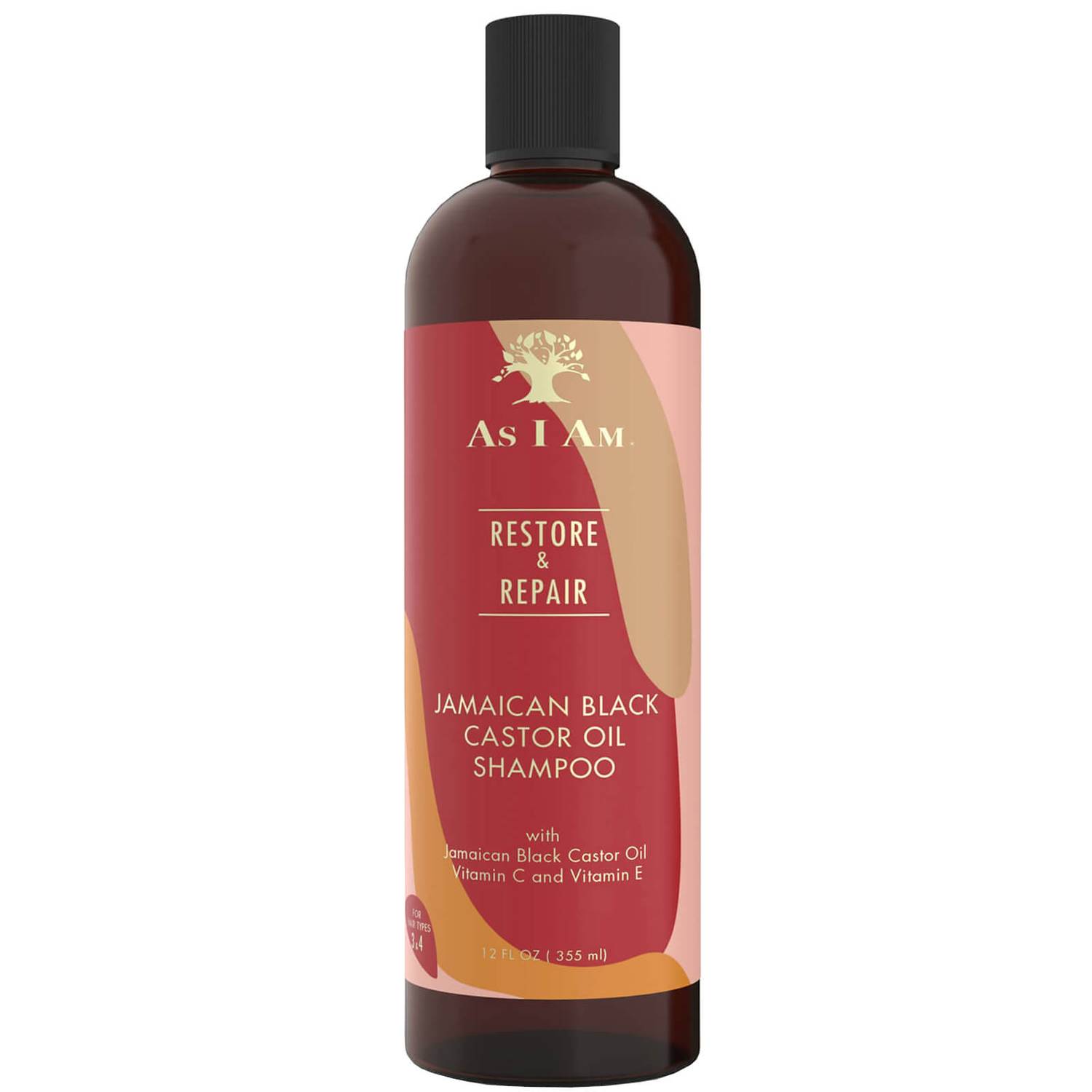 If you are conversant with haircare products, you know Jamaican castor oil is a hero in boosting hair length. Its use in this shampoo makes it very potent to start the general hair care routine. Introducing this shampoo into your wash days gives a detangle and smoother-looking hair. So, when you apply conditioner, it seals in the effectiveness of this product.
13. Cantu Cleansing Cream Shampoo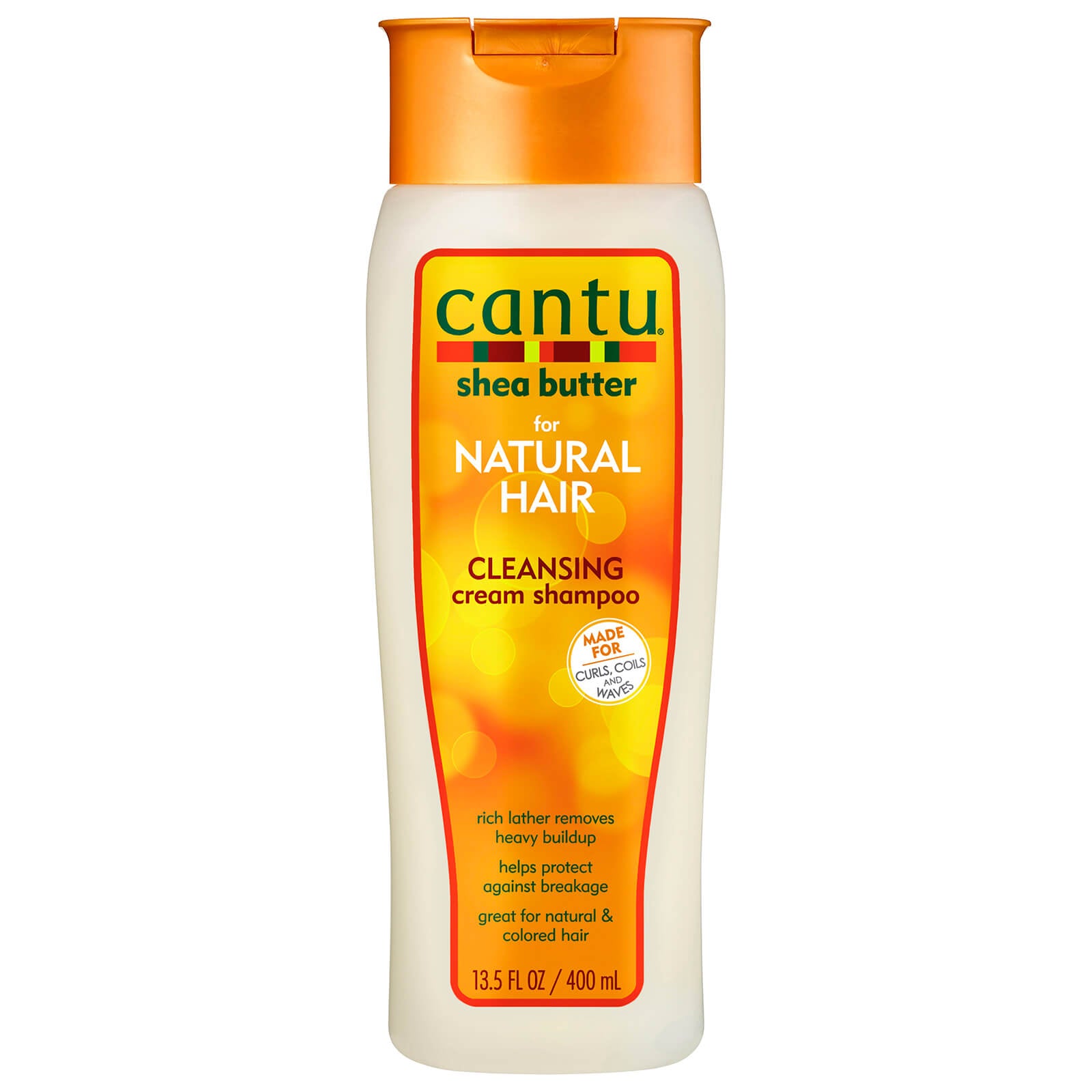 Cantu is a great brand dedicated to promoting healthy natural hair and this shampoo work for curly to kinky afro hair textures. This shampoo is a worthy investment for wash days as it infuses your hair with the nourishing goodness of shea butter. The formula's creamy texture retains moisture as it cleanses the hair from its roots. It is also sulfate-free, so you can safely use it for all hair types.
14. Aveeno Apple Cider Vinegar Shampoo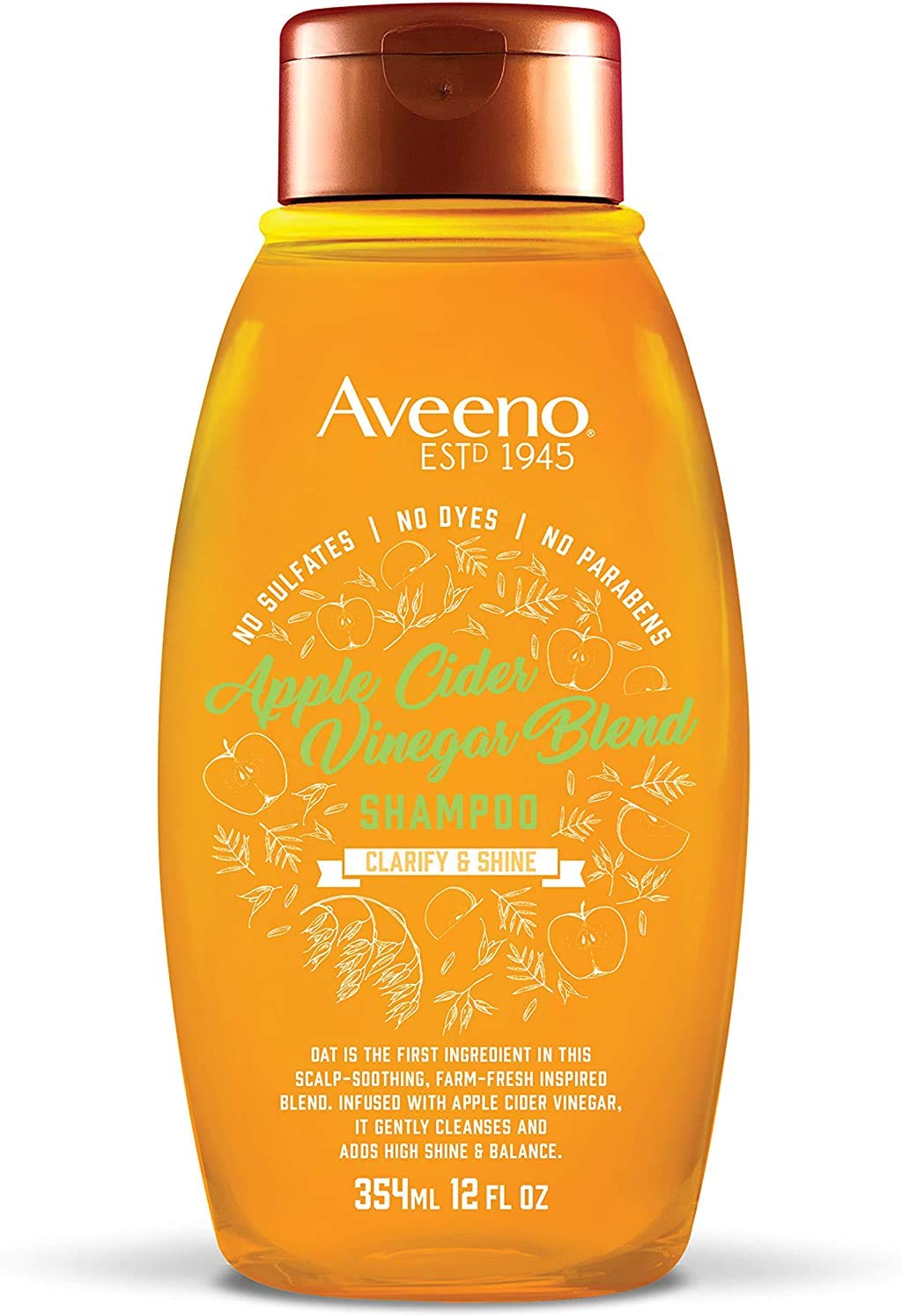 If you use many products that leave residue on your scalp, you will need this shampoo containing apple cider vinegar for thorough cleaning. It gives the same results as the real thing but contains other ingredients such as oat to enrich your scalp. This shampoo effectively revitalizes hair volume, even for damaged hair. To give your mane a volume boost and shine, you need to lather on this formula for wash days.
15. Suave Professionals Sulfate-free Cleansing Shampoo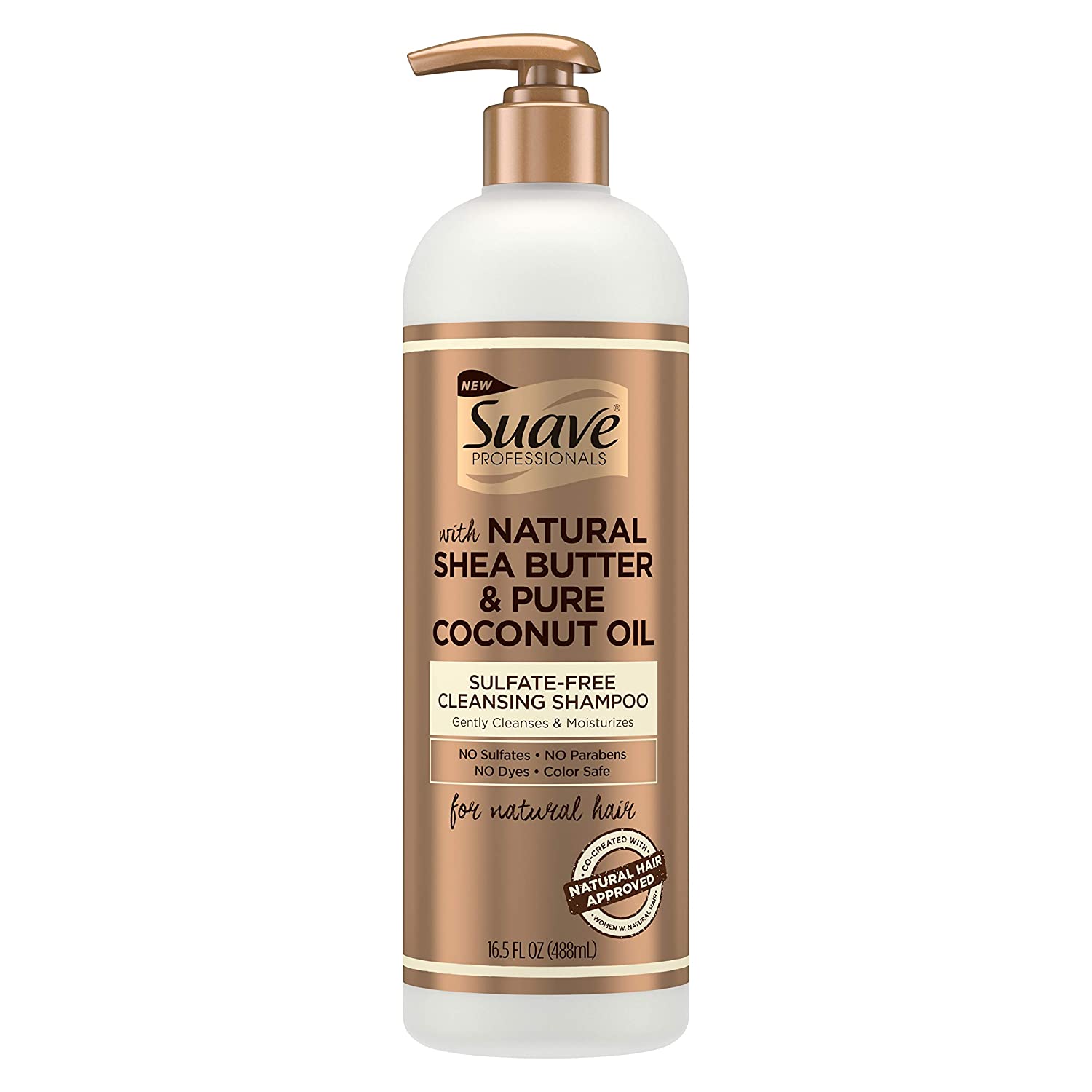 Say good buy to breakage and split ends with this shea enriched shampoo. It also contains coconut oil that keeps your hair frizz-free with softened defined strands. The formula also deep cleanses your hair and retains its natural oils since it is sulfate-free. You can lather on the conditioner from the brand to complete the effects of this shampoo. 
Related article: 5 Unique Afro Hairstyles Inspirations By Viola Davis
Haircare regime to maintain a healthy moisturized natural hair
One rule does not apply to everyone for a balanced hair care routine. Over the years, you may have to experiment with a few ideas to see what suits your hair textures best. For some, washing their hair once in two weeks is what they need to keep their natural scalp oil balanced.
 Others have developed a weekly wash strategy that alternates with different shampoos. And now co-washing has been thrown in the mix, which involves using conditioner to deep cleanse the hair. The bottom line is any regime you come up with should not strip off your natural oils. If you haven't found one that works yet, you can try a typical example below.
Liquid Oil Cream (LOC) method
For this, you will need to prep your hair with a liquid-based conditioner or any great hair food. Wait for a few minutes while massaging the hair care product into the hair down to the roots. 
When the hair is all prepped up, please give it a little rinse and lather on your shampoo of choice. Be sure to wash it thoroughly or employ external cleaning alternatives if needed. For deep cleansing, you can add lemon, apple cider vinegar, and bentonite clay. Follow up with a cream conditioner to nourish the hair while locking in moisture
This method is just like the LOC routine but opts for an oil-based product to lock in moisture at the end. So, the regime will follow this.
Prep the hair with a liquid-based product, wash off then apply a creamy texture shampoo to boost hydration. After rinsing off, use an oil-based product to seal everything in. Whichever method you opt for, ensure the product touches all hair parts, from tips to shaft.
In summary, shampoos and other hair care products are great for maintaining healthy hair. However, you can boost their results by avoiding a hairstyle that over manipulates and stresses the hair. Meaning reduced over-touching between wash days can help keep your hair in great shape. 
You may also like to read: How To Determine Your Breast Shape To Find Your Perfect Bra.