Waterproof boots are like superman to Metropolis, they always save you on rainy days.
Not many things will sour your mood faster than the weather ruining your shoes. Unexpected rain (or even the expected one) will have you scrambling for shelter not just to protect yourself from being soaked but also so you don't have to buy a new pair of shoes just because you dared show your face (and feet) outside the comfort of your house. When the cold season hits, it's time for you to swap your stilettos and mules for more appropriate rain gear (think boots).
However, the rainy season shouldn't prevent us from looking fabulous as we do our daily activities. It's time like this that waterproof boots get to shine, doing their job of keeping your feet dry and our shoes fine while also adding the glam to our chosen look of the day.
Waterproof boots are your go-to shoes, especially if you live anywhere that gets rainy quite often. And the best part is, that you don't have to sacrifice style to keep your feet dry. Waterproof boots come in various designs and colors. Whether you're going for a runway-like look or business casual, these have got you covered.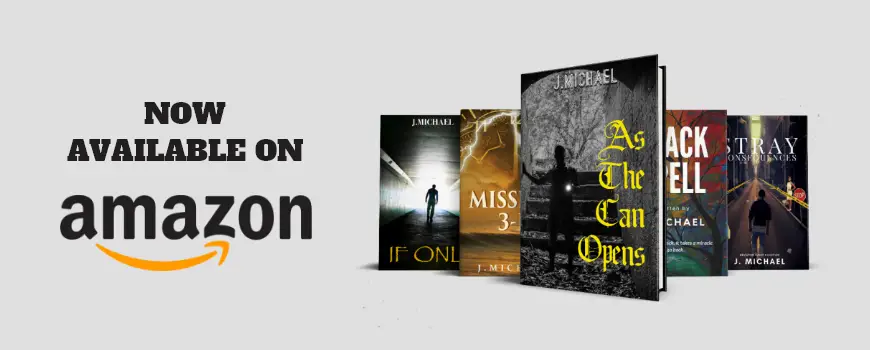 Related article: 15 super chic fisherman sandals that'll get you in the mood for summer ASAP.
How do Waterproof Boots Work?
Figuring out how to make boots waterproof was a little tricky because the boots had to keep water from coming in. But also had to allow sweat out to prevent soggy socks and stinky feet.
There were many tricks and concoctions passed around in the old days that people swore would help keep water from penetrating your boots. Some did prevent your boots from getting soaked, but none offered breathability. Hence your feet would sweat a lot, and the sweat couldn't evaporate.
However, boot manufacturers have uncovered the secret to keeping out water while keeping your feet dry and comfortable in recent years. And this, they found out from the outdoor clothing industry.
Boots have seams (stitching that joins two or more fabrics), meaning there are tiny gaps between the fabrics, enough space for water to seep in. So to seal up this gap, boot manufacturers apply a waterproof sealant that hardens to an invisible, thin, rubbery texture that closes even the tiniest of openings.
Next, they had to consider the material used to make the shoes. They'd found a way to keep water out, but sweat still had to come out somehow. This is where breathable fibers come in.
Fabric manufacturers started experimenting with one-way water-permeable materials, following Gore-Tex's lead in the 1970s. They wanted materials that repelled rain but allowed sweat to come out to the surface for evaporation.
This new fiber structure combined with moisture-wicking polyester-based layers finally solved the decades-old problem of making waterproof boots breath, at least for the fabric parts. One famous such fiber is Dri-Lex, which is engineered specifically for footwear.
What's the Difference Between Waterproof Boots and Water-resistant Boots?
While the two are usually used interchangeably, they sadly don't mean the same thing. Water-resistant boots, like the name, resist water and moisture, but only to a certain degree. This means that you can take a walk under light to moderate rainfalls and, sometimes, light snowfall. But if you're thinking of splashing around in puddles or crossing a lake in water-resistant boots, you might want to reconsider.
On the other hand, waterproof boots can be completely submerged in water without getting any of it, by definition. And unlike water-resistant boots, which are made of materials treated to resist moisture, waterproof boots are usually made of impermeable materials.
While some waterproof boots have removable insoles, others don't, which makes it a tad difficult to ensure there's no sweat buildup in your shoes. But fret not, there are ways to dry your waterproof boots.
6 Effective Ways to Dry the Insides of Your Waterproof Boots
1. Use a good boot dryer
Insert the pipe of the boot dryer into your boots and change the tube's position at intervals to get all parts of your boots.
2. Use newspapers
Mold a few newspapers into the shape of your boots and insert them. The newspapers will soak up the moisture, thereby drying the insides of your boots. Place them under the fan after taking out the papers to dry some more.
3. Use moisture-wicking socks
Stuff your boots with moisture-wicking socks till there's no space left. Leave the socks in overnight. The socks will soak up all the moisture in your boots, leaving them dry.
4. Use rice
Fill up your boots with raw rice and let them stay overnight. The uncooked rice will soak up the moisture and swell up. Throw away the rice the next day and allow the boots air-dry. Though, some people aren't comfortable with this method as they find it wasteful.
5. Use your cat litter
This is an alternative method to the rice method as it works the same way. Fill up your boots with cat litter and let them stay overnight. Throw out the cat litter the next day and let the shoes dry under the fan.
6. Dry them under the sun
This method is pretty straightforward. Just sun them. Be careful with this method, though, especially if your waterproof boots are made from leather. Make sure you condition and polish them before setting them out in the sun to dry because the sun can harden and fade leather.
Good Waterproof boots will hold up well under the rain, in puddles, or layers of snow while keeping your feet dry. That said, here are 10 super awesome waterproof boots with nothing less than 4-star ratings.
10 Super-awesome Waterproof Boots
Puddles and mud slosh have nothing on you when you pop on this leather boot. Fitted with a lug sole to keep you grounded (no slip-ups for you). The lug sole gives you extra height and confidence as you stomp around in style. You don't have to sacrifice your comfort with this boot, a definite perk in my book.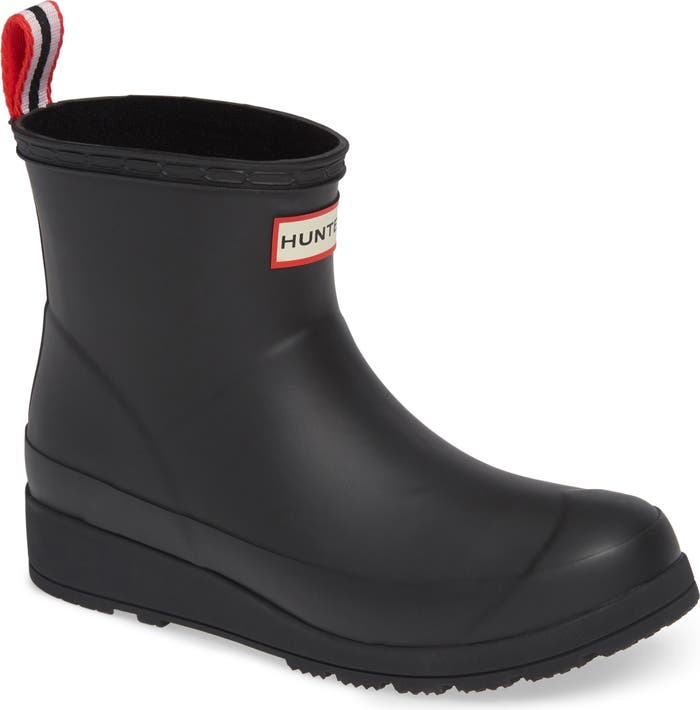 You can shuffle around rain and mud puddles in this waterproof boot and not have to worry about wet feet or slipping. It is easy to pull on and off, which is excellent in case you're in a rush. Fitted with natural rubber, which makes it easy to wipe down. A great pair of boots for busy people in wet climates.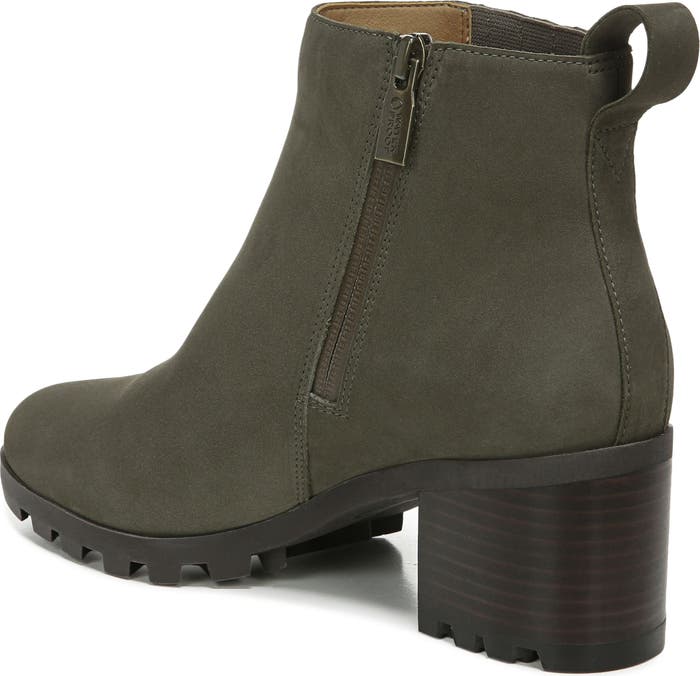 When selecting boots, comfort is always a major deciding factor, and this boot broke the bank. Helluva comfortable for all-day wear and excellent internal support with soft insoles so your feet won't blister. Its block heel provides extra stability while also being chic, an attractive footwear to battle with the weather.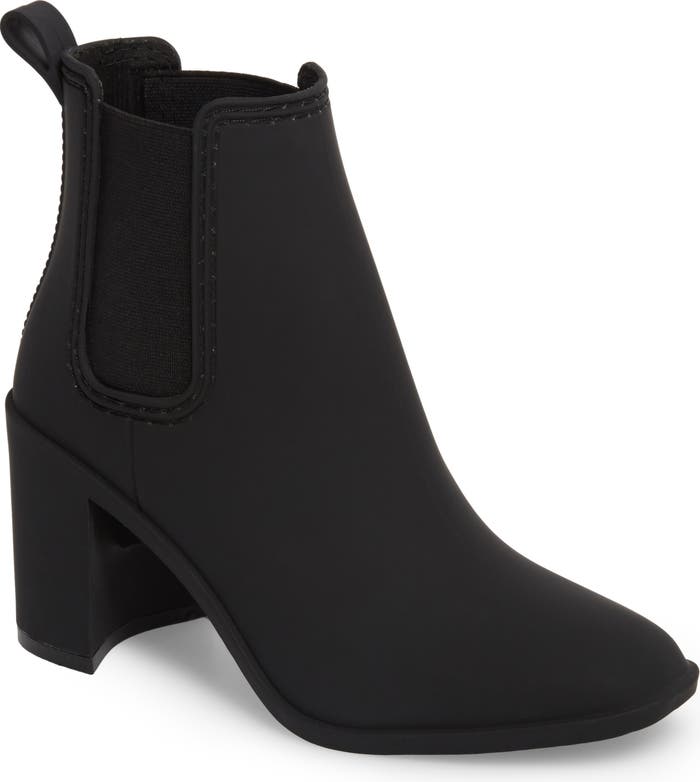 A waterproof boot that doesn't look like a waterproof boot but is actually waterproof? Check! This Chelsea-inspired boot is an excellent choice for facing the weather while being cute and fashionable. After all, you should never be caught uninteresting.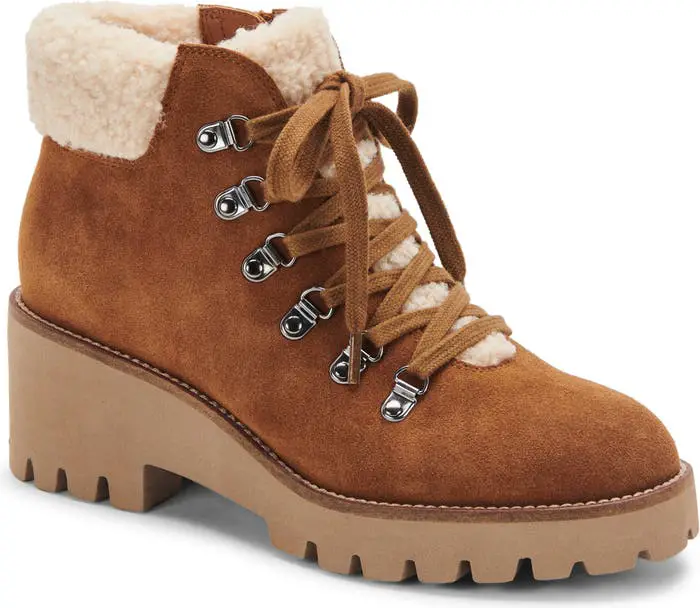 If a cozy look is what you're going for, these waterproof boots are exactly what you need. The boots tongue is sherpa on both sides, so it's very comfortable for your feet. Outfitted with a lace-up style and size zip closure for extra support. You can shuffle around in the snow in these bad boys and not fret about them getting ruined or feet getting soaked. Style them with a teddy coat for a really cozy fit.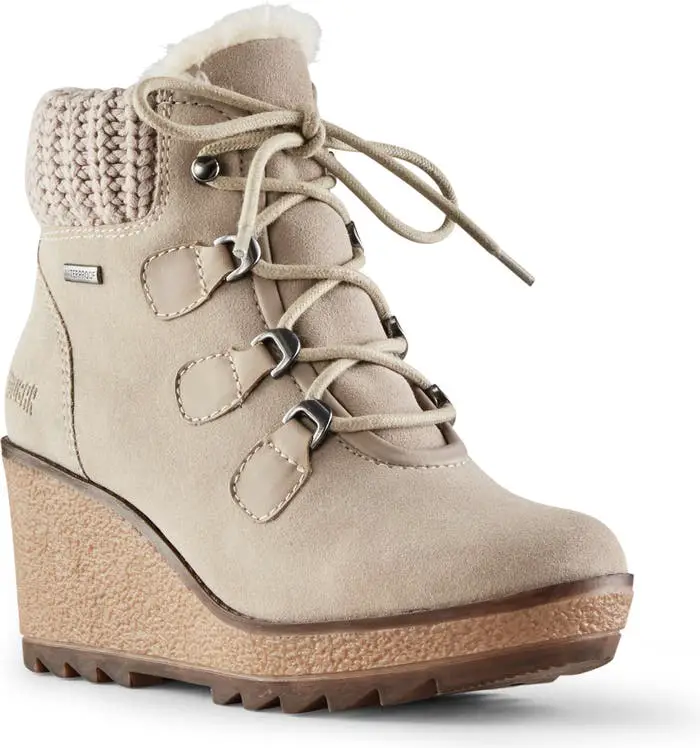 Stay classy and trendy while going about your daily activities with this pair of boots. Featuring a knit cuff and fuzzy faux-fur trim that adds style and a wedge heel that adds intrigue and taste to your outfit.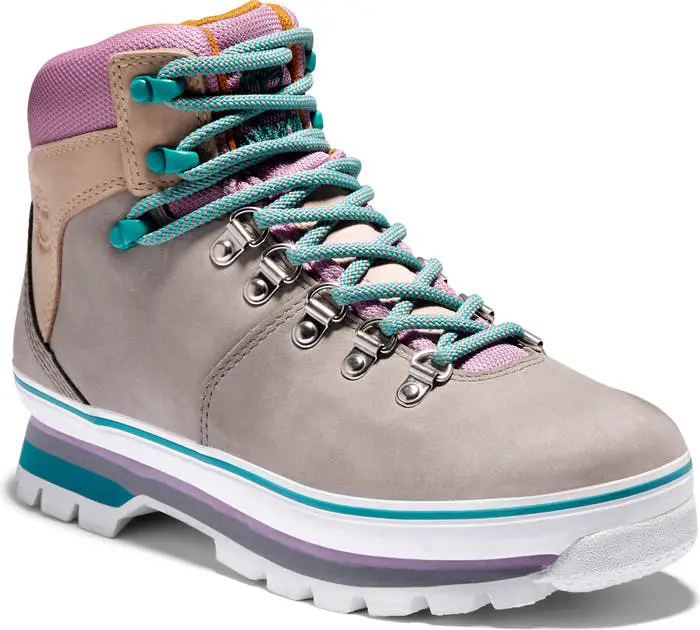 Timberland boots are lauded as one of the best boots, and for a good reason, they cater to their customers' needs, and this boot does not deviate from the status quo. With a retro-chic style and padded collar, this boot merges comfort and chic quite well. This boot is excellent for hikes as its soles have a perfect grip, so you don't have to worry about sliding or falling on your trail.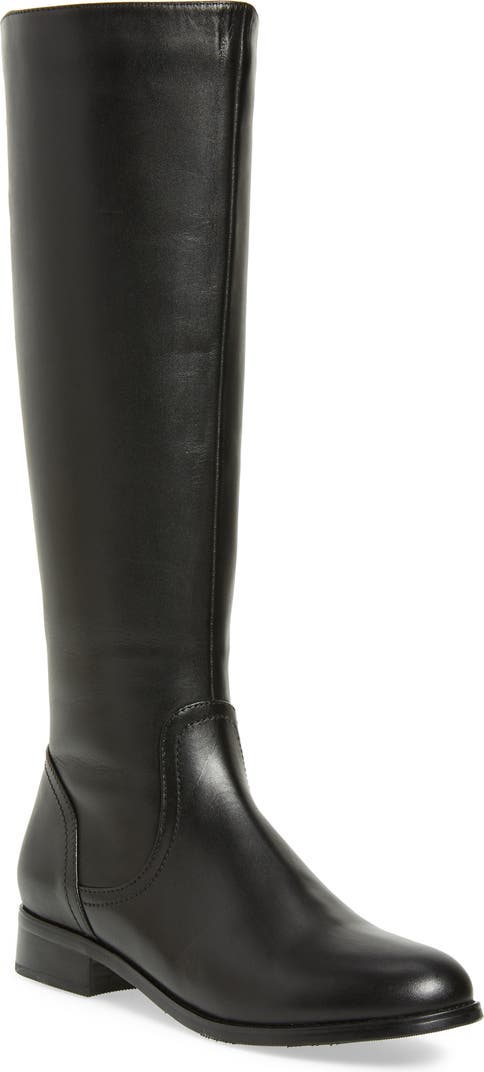 These sleek-looking waterproof riding boots are a fantastic choice if you're going for a casual fit. Unfitted with a low heel and stretchy shaft with a back zipper to expand the calves. They make a great simple combo with jeans and a fall jacket.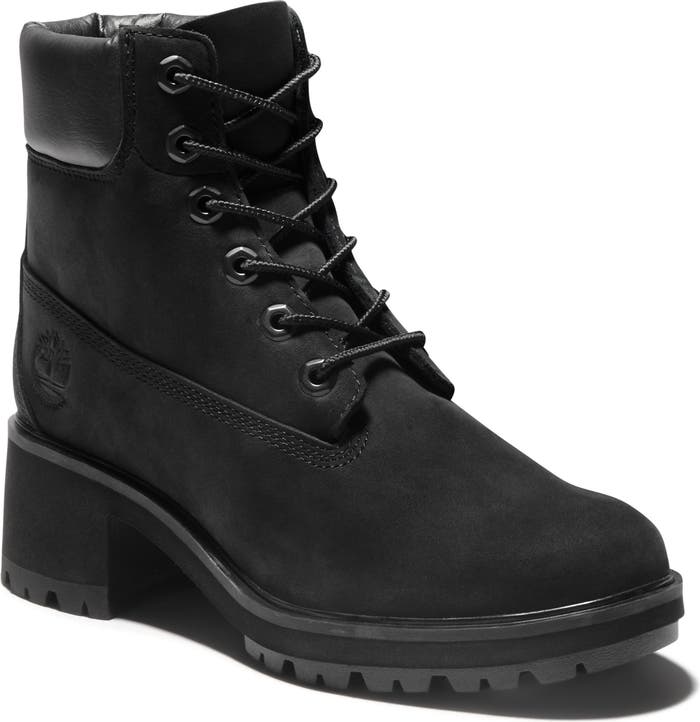 This boot features a chunky block heel and lace-up style to support memory foam-cushioned footbeds for ultimate comfort. Its sturdy lug sole is complemented by its feminine silhouette, so you can work in style.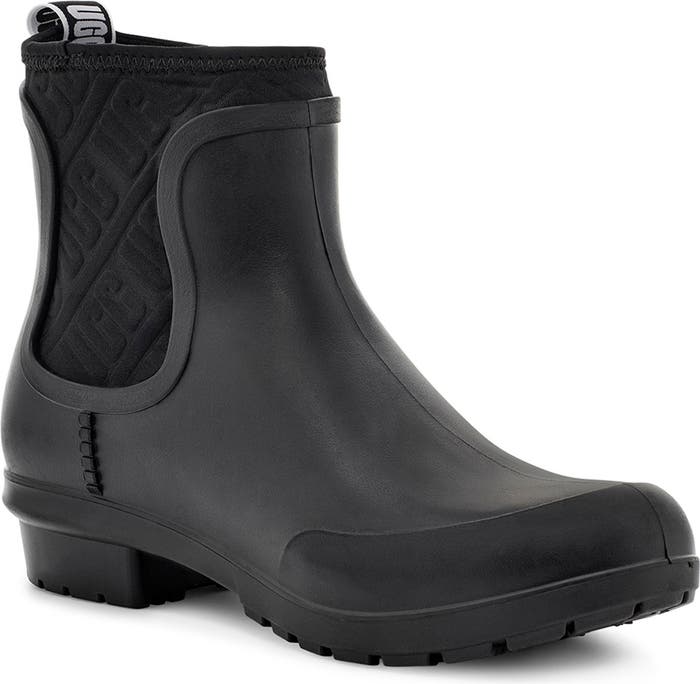 It has a comfy footbed lined with genuine shearling that adds coziness and comfort to a Chelsea-inspired waterproof boot. It is made with a stretchy neoprene shaft for a snug fit and a pull-on style for easy wear.
Conclusion
The weather should not stop you from looking and feeling your best. Whether you're out to walk your dog or off on your daily errands, these waterproof boots are your amour against wet feet and soggy socks and spending the extra money to keep replacing ruined shoes.
You may also like to read, here are 7 trends Selena Quintanilla rocked that prove she was a fashion icon ahead of her time.