Have you ever thought of switching the way you dress and will love to check out some edgy clothing stores?
Your wardrobe might have become packed with all the essential staples, but you still feel something missing. Fashion in pulling outfits together should excite you since it can sometimes affect your confidence level. When you visit the same stores, you get stuck on repeat, and when you don't have a great feeling, the cycle continues.
Broadening your search and choice is the only possible solution, and we propose
edgy fashion
. It is an alternative and somewhat daring way to dress, which turns head when done right. You can always whip up a bold look from your wardrobe, but you only get the
best outfits
with specific choices. The only setback is most normal clothing shops do not carry such clothes. That's why you need edgy clothing stores to
update your wardrobe
start slaying with an alternative vibe.
15. Tillys
If you have already developed your style, Tillys collection of edgy clothing will appeal to you. They offer a wide range of edgy, statement-making, and alternative streetwear styles. Which is a mix of all things you can rock easily, with some hipster fashion and trendy pop cool clothing. A look through their retail edgy clothing stores might cover all your alternative fashion needs.
 

View this post on Instagram

 
14. Amazon
No list would be complete without the mention of Amazon, which is a go-to e-commerce platform to find anything. Most likely, if you search for alternative clothing stores near me, Amazon will pop up because they are a hub of a plethora of chic apparel with super fast delivery. It is also a great marketplace to shop for all your alternative clothing since it houses almost all edgy online stores. You can as well find decors and accessories that match your edgy choice. With all the fashionable listings, soon, you'll be stocking up all items you need for edgy outfits, plus a few others.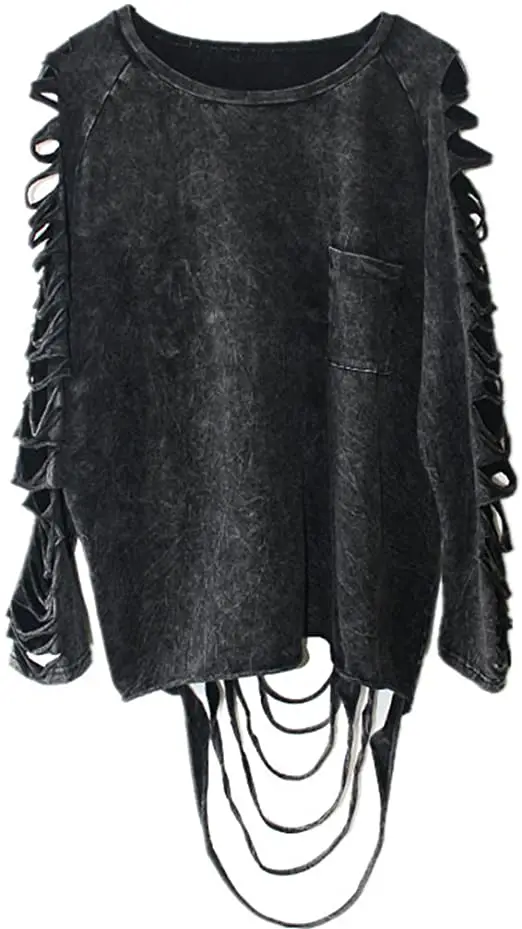 `13. Urban Outfitters
This store got its name right for its expansive collection of truly urban, classic, and edgy apparel. The brand has several outlets all over the USA, Europe, and a few other locations, as they've become a go-to store for all things fashion. Its edgy section is a great place to begin your alternative clothing journey since they have a vast array to choose from. Most likely, before you finish going a tiny part of the collection, another one is dropping. With that, you will for sure stay on top of your edgy fashion game.
 

View this post on Instagram

 
12. Amiclubwear
Your edgy transition is not complete without party clothing that will turn heads. That's where Amiclubwear comes in, to deliver on sexy clothing that steals style inspirations from celebs and the runway. And you get the unique wears at an affordable price, from dresses to footwear and all other items you need to hit the club. Trust me. No wardrobe is complete without a few sexy numbers. If you are among the curvy girls, not to worry, the store has the hottest plus-size collection. So, nothing is stopping you from stacking up your closet with all things sexy and daring.
 

View this post on Instagram

 
11. Missguided
Edgy outfits seem to be the core of the Missguided brand since they regularly update their alternative clothing section. It is nothing short of gorgeous for their regular pieces if you still like to mix things up. While their edgy outfits stock has a variety of apparel, you can always count on them to drop new items, especially from collabs.
These collaborations span designers and fashion influencers with keen eyes for fashion. Suppose you like to shop unique pieces with style head-on to misguided.com to start adding to the cart.
10. Hot Topic
This edgy retail store has been around for quite a while, and they keep delivery on goth and rock clothing. They have over fifty collections to shop to your heart's content, from their signature band tees to other alternative apparel. If you are not a fan of dark alternative clothing, the store also offers a wide range of pop, comics, and cartoon-inspired pieces.
 

View this post on Instagram

 
9. Boden
A retail store that can deliver affordably yet quality, edgy clothing is Boden. They are based in London and are focused on reducing the impact of climate change. So, you will find most of their pieces made from organic and sustainable materials. This does not affect the style of their edgy collection as their clothing is trendy as ever.
They've also made selecting your next edgy update easy by separating their website into categories. It makes it easy to choose different pieces to complete any outfit, including accessories.
 

View this post on Instagram

 
8. All Saints
All Saints is your best bet if you have a taste for tailored edgy pieces. The piece may be a bit of a splurge but will be worth the purchase. Their collection ranges between all things dark and leaning into punk style. The brand offers physical and online edgy stores to suit your needs whenever. Which, in our books, is a bit of a high fashion experience, and better they drop new releases from time to time. This way, it is easy to keep your style and wardrobe updated with trendy, edgy elements.
 

View this post on Instagram

 
7. Disturbia
Did a particular Rhianna song come to mind when you saw the name of the edgy fashion store? Staying in focus; not saying the song visuals don't go with the brand identity of gothic and alternative clothing. This UK-based store offers all you need to embrace the darker side of edgy fashion. Not to worry, they ship worldwide, with a mission to provide all a girl needs to dress in an alternative way. Your next great find is hidden in their grunge collections because the store is anything but average.
 

View this post on Instagram

 
6. Asos Marketplace
Virtually there is no alternative clothing you cannot find on the Asos marketplace. The online hub hosts over nine hundred stores worldwide, and you can find tons of edgy clothing stores among them. It is more of a compilation of all you will need to update your wardrobe; you can even find yourself deviating a little. You can shop from different stores and create your edgy look or visit the stores focused on alternative pieces. One thing is sure; there are many unique finds to invest in in the Asos space.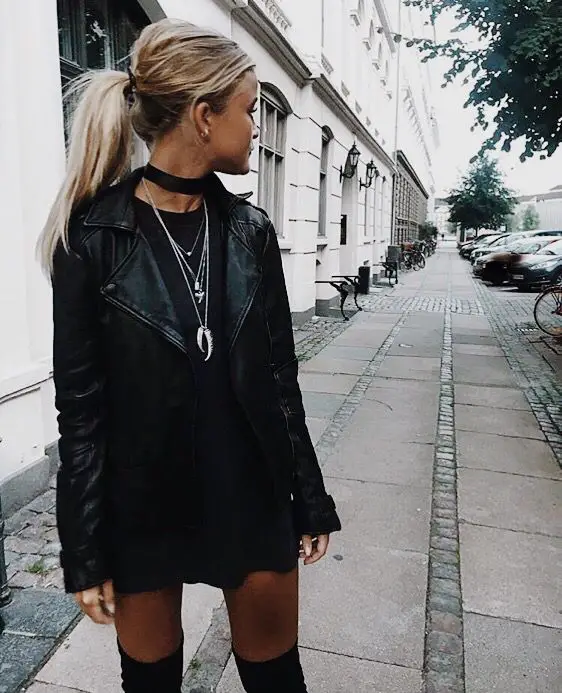 Related article: 20 Terrific faux leather pants that'll make your butt look great.
5. American Apparel
This brand is one of the oldest edgy clothing stores but still understated since they carry other standard clothing. However, the shop comes loaded with hidden gems and alternative clothing to ready you for edgy fashion. As there are several items, you can mix and match when the occasion calls from something edgy.
 

View this post on Instagram

 
4. Beginning Boutique
This store offers a more focused edgy clothing line since they are an only women's boutique. Their categories include tops, skirts, and dresses, in vintage or leather fashion. They also have stylish denim pieces and edgy tees with aesthetics that scream punk.
Their range also includes party wear to take care of you for any event, meaning your casual to formal outfits can get secured from this store. Although they are based in Australia, they ship worldwide, which means you can get your hands on any of their alternative clothing you desire.
 

View this post on Instagram

 
3. Killstar
Killstar is a relatively online edgy store thriving at the peak where alternative fashion is all the rave thanks to certain celebrities. The store is so popular because it features a lookbook section, which will help you decide which outfits you can combine and other style tips, making it a great place to begin your edgy fashion journey.
The store also carries chunky boots and footwear to match the gothic and alternative clothing. So, it is easy for you to whip up an outfit with one visit to the store. Pretty standard, you will regularly find yourself drawn to the shop for all their trendy dark alternative fashion.
 

View this post on Instagram

 
2. Nasty Gal
Nasty girl is your all-in-one store to get edgy apparel that is affordable and trendy. They offer a wide range of fashionable pieces to choose from. Sieve through their curated essentials that will help you get a smooth transition into edgier choices. The fashion store represents confident women who like to look and feel good with their appearance.
 

View this post on Instagram

 
1. Dolls kill
Your wardrobe revamps to edgy grunge fashion, is made easy when you shop from Dolls kill store. A walk of their collection can help you unlock our edgy style to dress in a chic alternative way. That's because you can easily find pieces that will help you stand out and garner all the attention. So, putting together outfits will be a breeze, with their statement edgy clothing. The brand displays collaborations with other brands such as Hello Kitty and Bratz to give you more value.
 

View this post on Instagram

 
In conclusion, you have no more excuse to delay your transition into alternative clothes. Thanks to the list of edgy clothing stores, do drop your newfound style essentials after trying on an outfit in the comments. Happy shopping!
You may also like to read, Tanisha Thomas from Bad Girl weight loss: surgery, before and after.