Tanisha Thomas proved to be a bad girl on a reality show that filmed a controlled group of women and their daily interactions. Like other Tv shows involving a clustered group of women, chaos ensued, and fans could not get enough, especially Tanisha. She instantly became the queen of reality shows, starring several Tv shows centered around drama.
Thomas's return to the reboot of B.C.G. by Zeus named Baddies further sparked rumors regarding her weight loss. The drastic change in size shocked the massive number of fans she had amassed. While some people believe she went through surgery, others think she lost all that weight naturally. However, she got her new body; it has inspired many women to achieve a slimmer body if they so desired. 
Who is Tanisha Thomas?
Tanisha Thomas is a Tv personality known for featuring in several reality shows, especially Bad Girls Club. After sending in her casting tape, she got selected to be one of the seven girls on the second season of B.G.C. Her favorite catchphrase saying "Pop-off," made her stand out when the show aired. Tania rose to fame after the reality show but stayed in the works until 2011 when she became the host of OxygenLive! The online talk show got centered around spilling the secrets of "bad girls" from previous seasons through interviews. 
From that show, Thomas moved on to host the second season of Love Games: Bad Girls Needed Love Too in 2011. The dating game show focused on Bad Girls Club alumni finding the love of their life. Tanisha's wedding became the next big thing a few months later, with producer Sallyann Salsano planning a documentary. Of course, the Tv personality gave the go-ahead, and they covered her and Clive Miur's wedding plans leading up to the big day. 
Tanisha Gets Married show premiered on May 7, 2012, becoming the Oxygen network's best docu-series. It had seven episodes with one-hour airtime, of all the drama that went down before her wedding day. Thomas went on to host two more seasons of the dating game show, and she continued to host reunion shows for Bad Girls Club. In between all the appearances for Bad Girls Club, she featured in other reality Tv shows, such as Love & Hip Hop: Hollywood, Tyra Banks show, and a few others. Tanisha's most recent T.V. citing was for a guest appearance on  For Real: The Story of Reality Tv.
 

View this post on Instagram

 
Who is Tanisha Thomas married to?
Tanisha Thomas is not married but has a son for her fiancé Carey St. Hilaire whom she got engaged to in 2018. However, she married Clive Muir on December 4, 2011, and barely separated a month later. They stayed married until 2014 after Tanisha lost weight before finalizing their divorce. 
How did Tanisha find the motivation to lose weight?
Thomas said she became a wreck after leaving an abusive relationship in an interview, which prompted her to take control of her life and embark on the weight loss marathon. She never clarified if the toxic partner was her ex-husband but admitted she suffered in silence. 
The motivation to begin losing weight did not come until she began writing her book Diary of a F.A.T. (Fed Up and Tired) Girl. Before then, she had already committed to healthy living choices, both physically and mentally. The journey was not easy, and she had to rely on mediation, her spirituality with God, and therapy to cope. She recalled being tired hence the title of the book.
Related article: Stacey Abrams weight loss – lessons in body positivity
Tanisha Thomas did not lose weight from surgery
You must be surprised that Tanisha did not lose weight from surgery but considered getting one initially. That's maybe where the confusion of how she lost all that weight began. It is often the first thought of an obese person who decides to reduce their size through surgery. 
After her first consultation, she got prompted to shed 30 pounds to be cleared ready for surgery. When the results of her blood work came in, she became placed in the borderline diabetic zone. The latest findings increased the pounds she needed to drop in preparation for surgery from 30 to 50. The words she recalled the doctor saying next were, "You're essentially killing yourself, and you're taking away 12 years from your life."
 No one wants to hear such words; she decided to live a healthy life from thereon. This led her to the diet that worked magic for her. Although she thought about undergoing liposuction surgery to remove excess fat from her body, she never went through with it.
Related article: Tiffany Haddish 30-Day Body Transformation Inspires Me!
How did Tanisha Thomas lose weight?
Realizing she very well could weigh about 300 pounds, Tanisha knew it was time she did something about the excess weight. Her initial plans were to cut close to half her current weight at the time, and with that determination in mind, she began the journey. She disciplined herself and started with the first obvious thing, watching what she ate. Thomas used three powerful words to remain laser-focused on her body goals. They include "discipline," "motivation," and "consistency," combined with a diet plan, which got Tanisha to where she is now.
If you wish to apply the meaning of these words in your weight loss plan, you will need to have self-control. This will enable you to stick to the goal while you find the motivation to keep ongoing. You can get inspiration from any sound source that keeps you focused on the results. When you have successfully found a strategy to lose weight, you must consistently achieve the best. For a fact, most weight loss plans won't yield results if you are not consistent.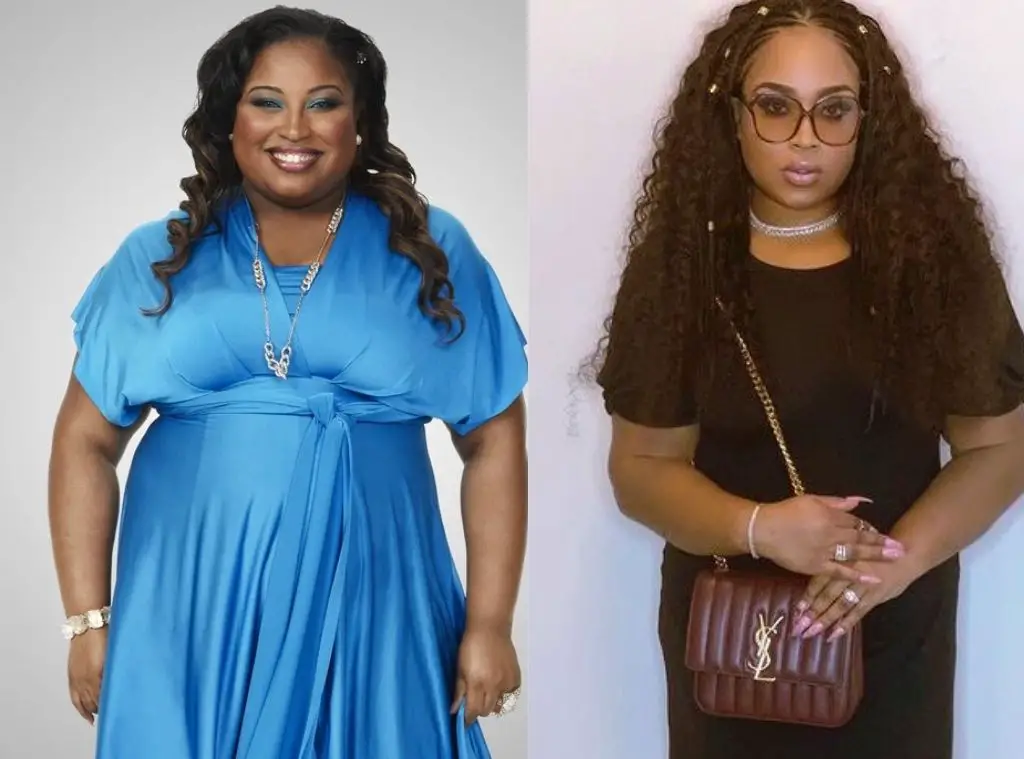 Related article: 10 best Carla Hall recipes for healthy eating.
Diet Plan of Tanisha Thomas
Being a Tv personality did not help her eat healthily. She obeyed her craving, especially when the stress of showbiz set in. Tanisha developed a good diet plan that helped cut out unwanted items for her meals. She only stayed focused on what her body needed to remain healthy.
For a start, she went on a diet based only on high protein liquid and lost 12 pounds in just a week. The new development motivated her to continue the plan and continued for three months. Although this was a doctor's decision, Tanisha had become pumped already to remain consistent due to the visible results. 
What was the content of Thomas's protein liquid, you may ask? Like any other, it included dairy products, vegetables, chicken breast, nuts & seeds, oats, and other food items that contain less carbohydrate. Small meal portions will be made with ingredients and then liquified for sipping.
If you wish to embark on a diet, get in touch with a nutritionist to decide what's best for your body. A high protein liquid diet means all your means are not solid and must contain the right amount of nutrients. You are only allowed to drink sugar-free and caffeine-free drinks on this diet. However, you can have up to six portioned liquified protein meals in a day and take 1 hour to consume it slowly.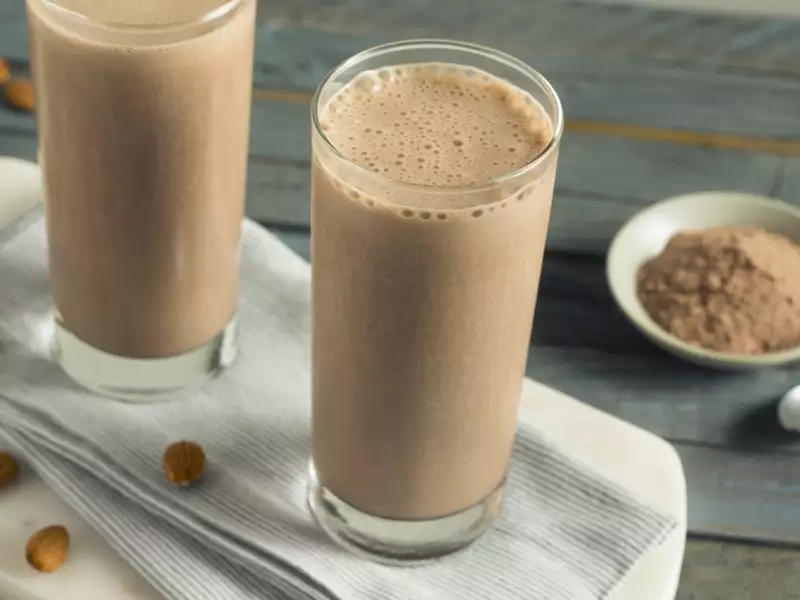 Here are some of Tanisha's high protein liquid recipes
She blends a pack of crystal light, two ounces of water, a scoop, and half of the protein powder. To aid the flow of the shake, Thomas likes to add some ice cubes.

Nuts are a must in such a diet, and the Tv personality used sugar-free hazelnut coffee creamer to whip up smoothies. This consisted of one-quarter cup of Greek yogurt, one scoop of protein powder, and a tiny amount of cinnamon. They will combine with a half cup of low-fat milk, the hazelnut creamer, and of course, some ice, juiced up to form the smoothie.

Diary formed a big part of her meal, and she combined it with protein powder and low-fat milk. For texture, she adds sugar-free jelly in generous quantity. She infuses vanilla extract and some ice to elevate the yogurt shake to enhance the taste.

While Tanisha was not allowed to eat real chocolate, she devised her mocha recipe. The drink also doubles as a coffee substitute, even if it's just for the aroma. Get your unsweetened cocoa powder, instant decaf coffee, soy milk, and, yes, some protein powder. Blend the ingredients and add artificial sweeteners if you want. 
Related article: Halle Berry diabetes keto diet secrets.
How much weight did she lose?
In the first week of her weight loss journey, Tanisha lost about 12 pounds. This rapid weight loss, Shocked and inspired everyone. From a consistent diet plan, Thomas shed up to seventy pounds. In contrast to her before and after photos, the change in her body is evident. Tanisha transformed into a new slimmer version of herself with the same cheerful personality. Nowadays, she is still committed to eating healthy and maintains a great figure.
In summary, let these words of Tanisha Thomas guide you when you walk into a shop that offers only a specific size of clothes, just like her on some shoots. "I am beautiful".
You may also like to read, 20 Amazing sweater coat your fall outfits need.