You don't necessarily need a sweet tooth to enjoy fruity drinks – it just becomes essential to add some fruity spice to your alcoholic beverages. Sometimes all it takes is a sip of such goodness to feel transported into a tropical vacation. Other times a rich taste close to home is all you need to stay grounded and at the moment.
A few classics are always a great choice, but you still find yourself thinking of fruity drinks to order when you are at a bar. Since you want to appear calm, you are left repeating the same glass all the time. Not to worry, we have a list of fifteen sweet fruity drinks with dash alcohol for good spirits. We have thrown in the recipes for premium enjoyment, so you can enjoy these drinks whenever you please.
1. Appletini
Green apples are the fruity goodness that serves for color abs and a refreshing taste of the fruity drink. With the added vodka,  happy hour, and girl's night just got more fun.
You will need three tablespoons of vodka, lime juice, and syrup, each in a half tablespoon.
Green apple schnapps in 1- quarter tablespoon with ice is also needed.
Get your cocktail shake, and all your ingredients shake till the mix chills, strain into a martini glass, and apple slices for garnish.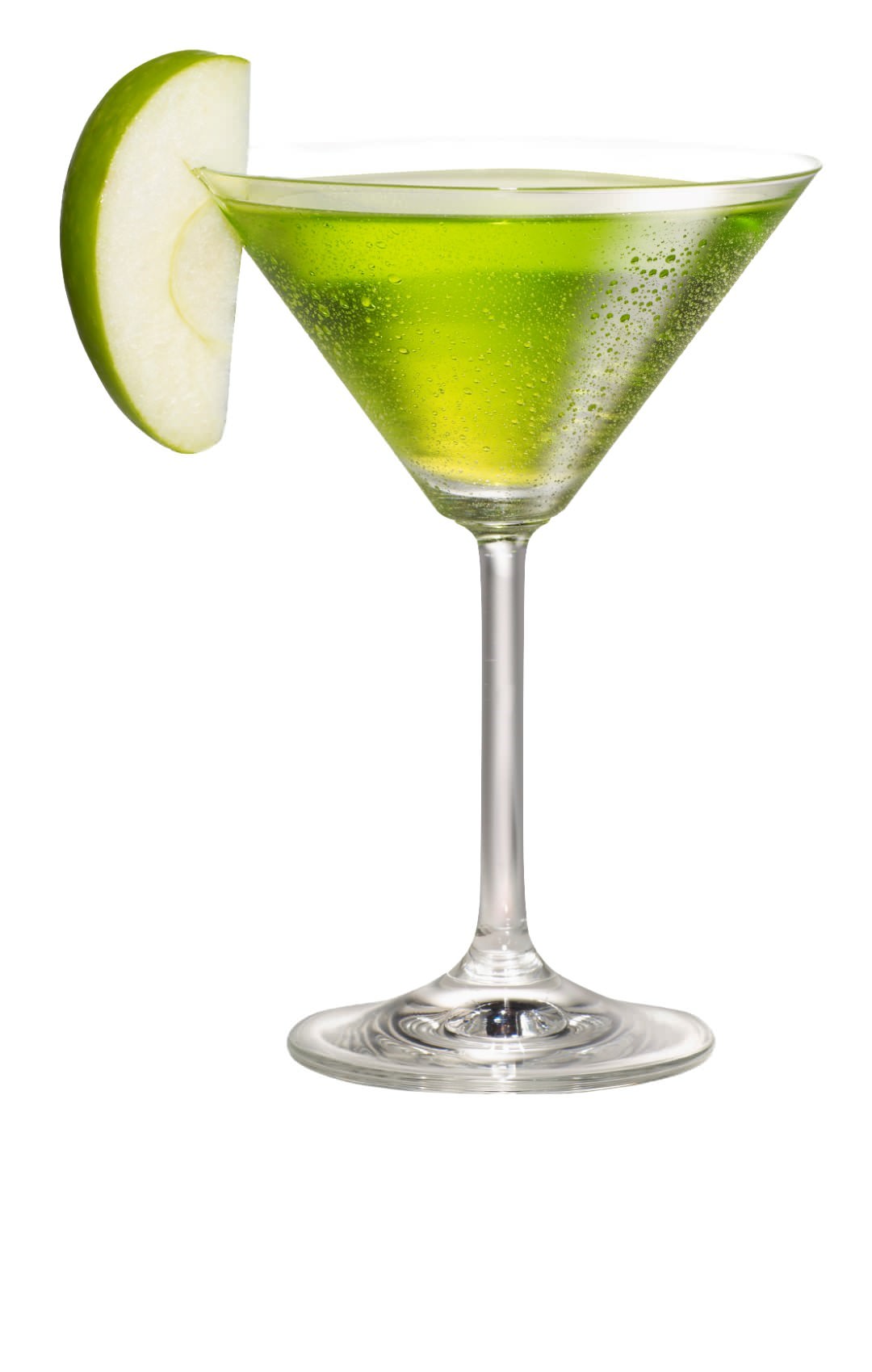 Related articles:
– 10 best Carla Hall recipes for healthy eating
– What is Mama Juana (mamajuana)? – Viagra, scam, or illegal drink
– 10 Edible Flowers With Potential Health Benefits And How To Identify Them.
2. Cosmopolitan
You may be pretty familiar with ordering a cosmo as it is one of the best alcoholic fruity drinks you can find. Its vibrant pink color is inviting, not to mention its tangy flavor that refreshes your tastebuds. A cosmopolitan cocktail has been a drink for the aughts, from a girl's night out to a bridal or baby shower or formal dances.
Cranberry juice is the secret to the color, but the unsweetened version is preferred in 2 tablespoons.
You will also need the classic citron vodka in 2 tablespoons; regular vodka will work as well.
One tablespoon each of Cointreau and lime juice.
And some maple syrup to suit your taste and like a wheel for garnish.
Gather all your ingredients in a cocktail shaker with ice, mix for 30 seconds and serve into a martini glass. Add some lime juice and wheel for garnishing, and your happy hour drink is ready.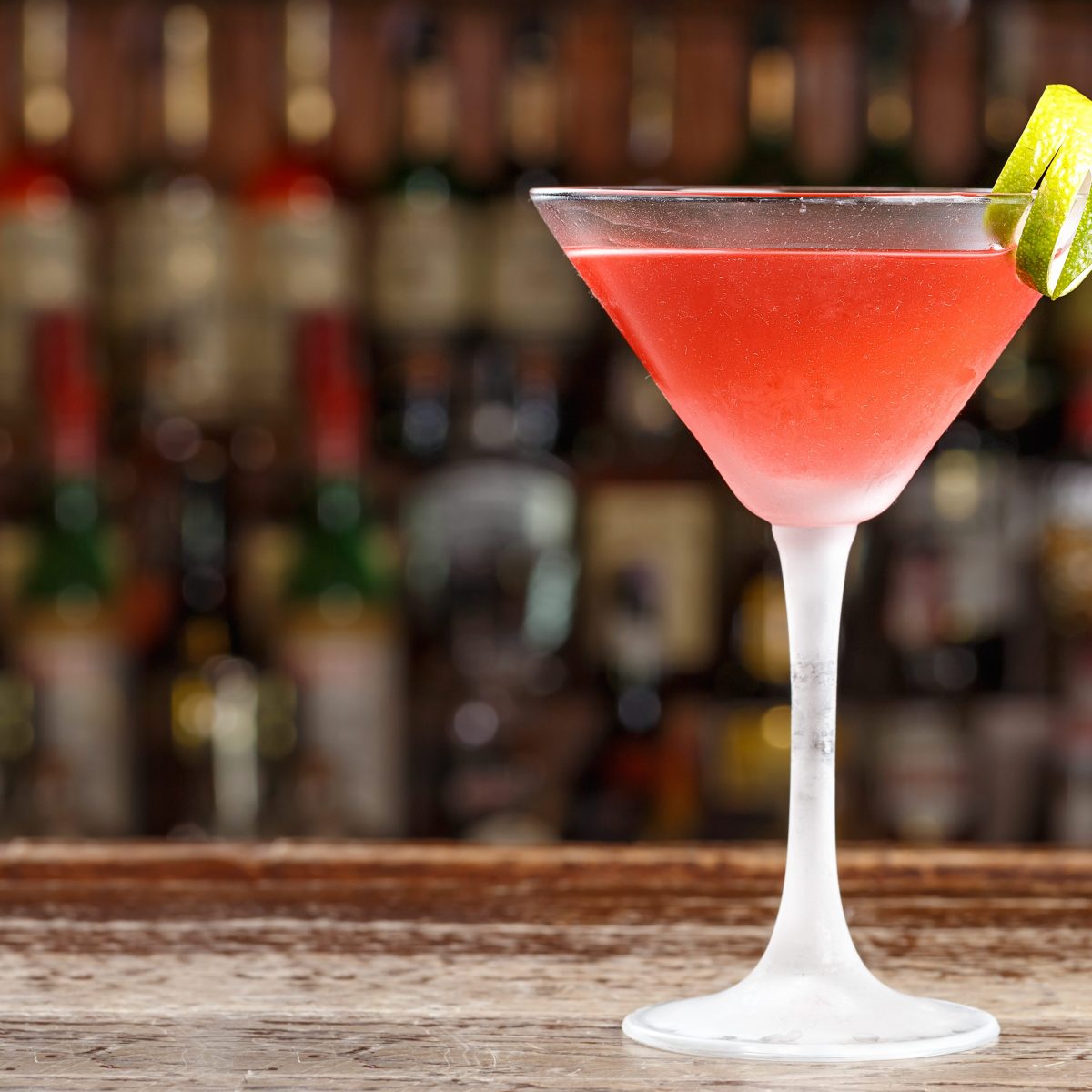 3. Old Glory cocktail
Taste the freshness of blueberries surprise hidden under a sweet river of vodka, sweetened with a zing of lemon freshness. You never have to wonder which alcoholic fruity drinks to order when you next go for an event. Even if you are hosting the next girls' party, you will have to keep the old glory coming for its pleasing look and taste.
You will need eight blueberries, four tablespoons of vodka.
Two tablespoons of fresh lemon juice and syrup.
To garnish, get one tablespoon of red wine.
Crush your blueberries at the bottom of a lowball glass, and add the ice. Add lemon juice, syrup, vodka, and ice in a cocktail shaker, and mix till chilled. Pour into the glass, and add your red wine as afloat.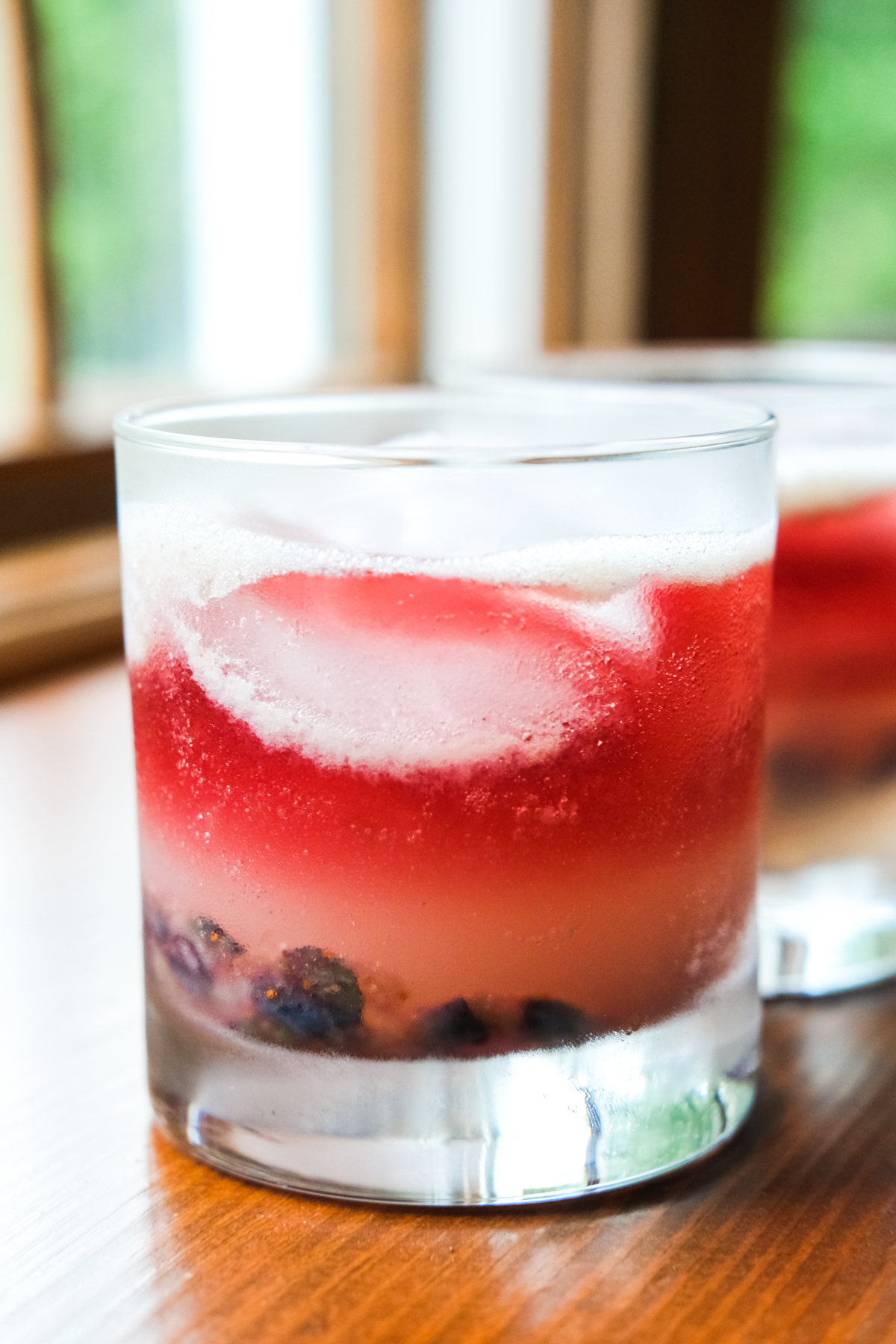 4. Strawberry Daiquiri
The regular daiquiri mix tastes good; why not try a fruity update with natural frozen strawberry inserts. The syrup-sweetened taste of the daiquiri balances out the fresh berries to create a nice alcoholic fruity drink you will want to sip on in the evenings. You can also make daiquiri drinks with other fruits such as pineapple and bananas, be sure to balance out all the ingredients.
It's simple, just a pound of frozen strawberries, a cup of white rum, one cup of ice, and a quarter cup of lime juice.
You also need to add up to 6 tablespoons of syrup and a pinch of salt to taste.
Blend all the ingredients to combine, pour into any glass of choice and garnish with a frozen strawberry.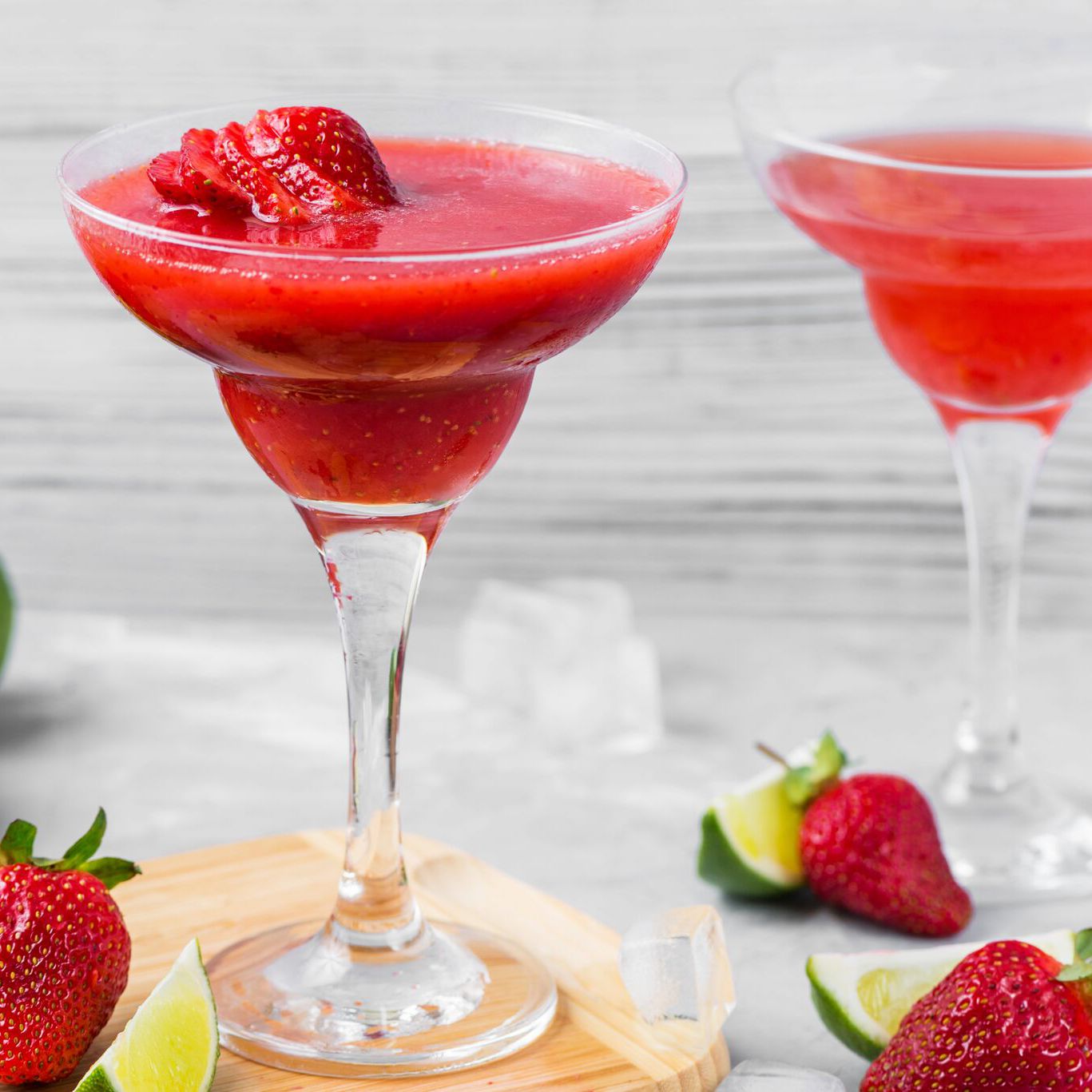 5. Aperol Spritz
If you need a sweet cocktail with a slightly bitter and citrus flavor, look no further than the Aperol spritz has got you. It looks as pretty as it tastes hence its popularity among the ladies, and the flavor makes it all the better.
Aperol is an Italian aperitif drink, is the star of this fruity cocktail with its bitter-sweet herby taste.
Get a glass, pour in an excellent sparkling wine, add your Aperol next, and squeeze in some fresh orange juice.
Add all ingredients following a ratio of 3:2:1 and finish with some ice and orange wedge for elevating the drink.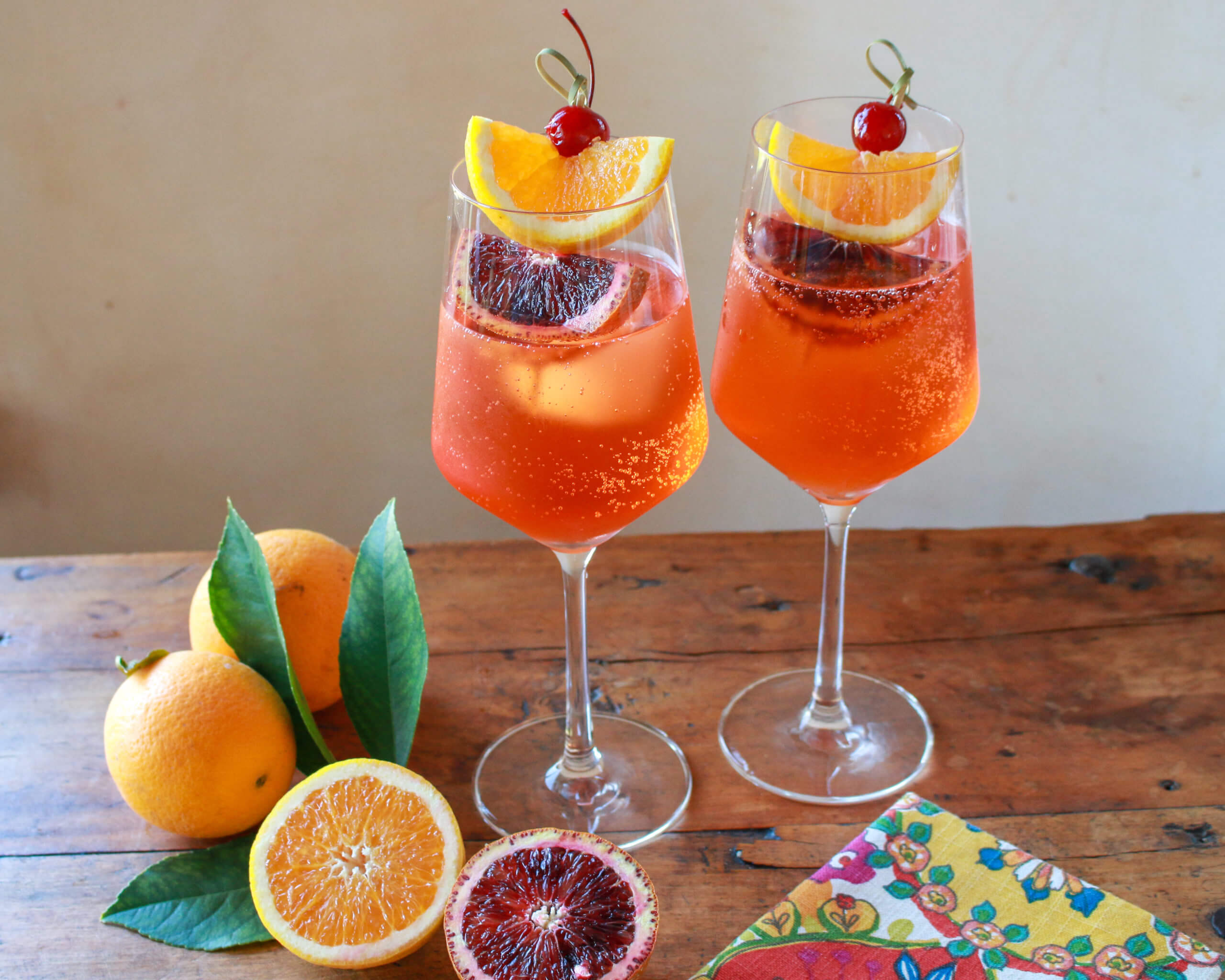 6. Piña Colada
One of the true classics with a burst of the rich tastes of coconut and pineapples is the piña Colada. You hardly find any bar that does not serve this fruity number, with each person putting a spin on it. The drink is famous and delicious. It got named the official drink of Puerto Rico. The original version tastes excellent, and you can quickly achieve it with this recipe.
Get one and a half cups of frozen pineapples; use the exact measurements for crushed ice.
You will also need four tablespoons of cream of coconut (this is a sweetened coconut cream made for spicing drinks up).
Next up, get your half cup of pineapple juice and two tablespoons of an aged rum.
You can add two tablespoons of lime juice which are optional, and for garnish, drink umbrellas and cherry.
To make, add only the ice and pineapple and blend until when smooth. Then insert the rest ingredients in a bit blending to mix it all. You get two tall glasses; from this, increase the measurements if you need to make more of your sweet fruity drink. Finally, garnish with the cherry and umbrella, and sip with a straw.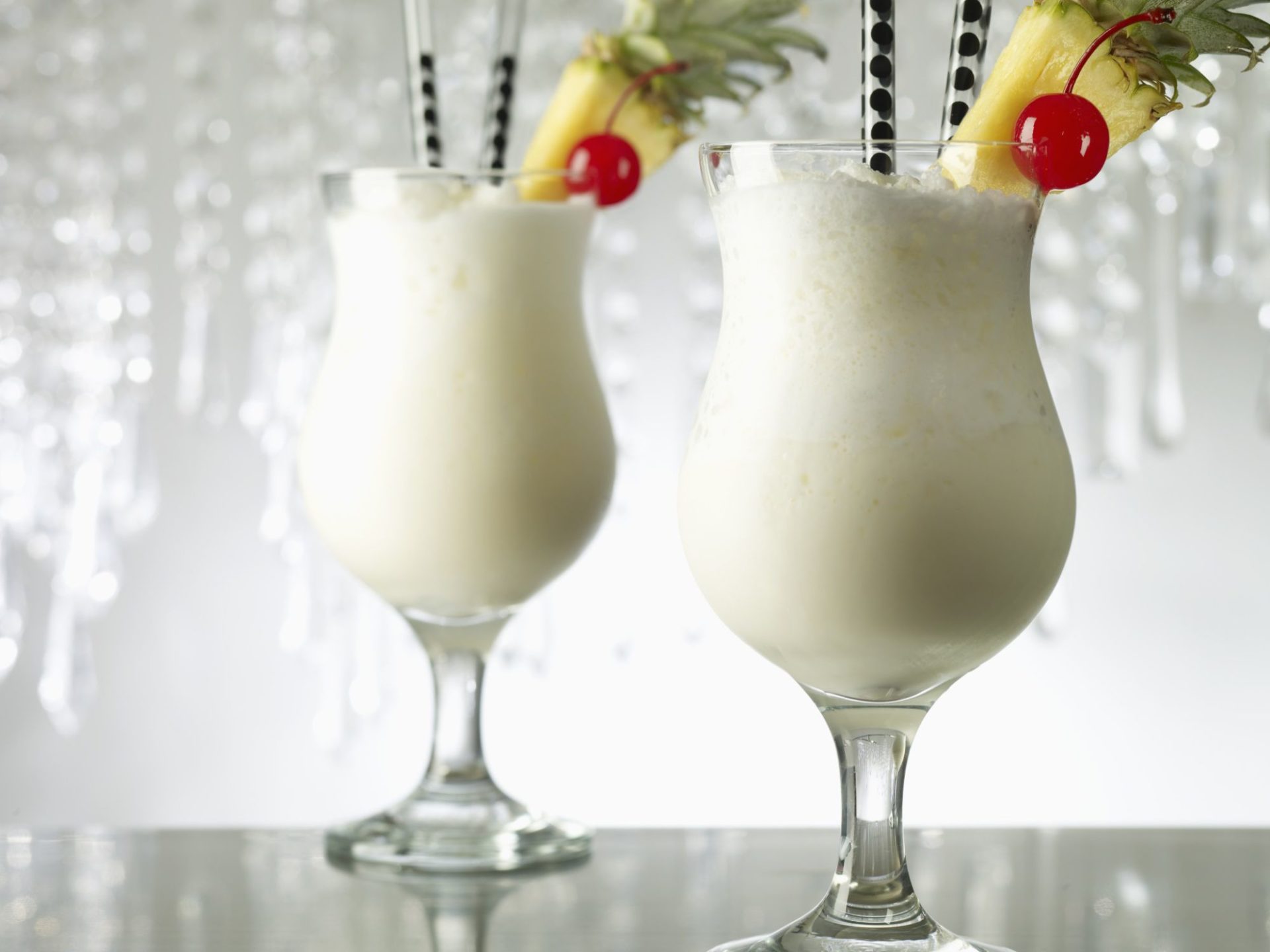 7. Sparkling watermelon cocktail
Try this watermelon drink with a twist next time you have guests around, whether for game night or movies. You will appreciate this juicy number if you love the fruit.
For this, you will need five tablespoons of lemon juice, the same as agave nectar, and a tablespoon of sparkling sake.
One tablespoon of dry gin and 3-4 watermelon slices.
Crush the watermelon and all other ingredients except the sparkling sake with some ice in a cocktail shaker. Mix until combined, strain, and top with the sparkling sake in a port glass and serve.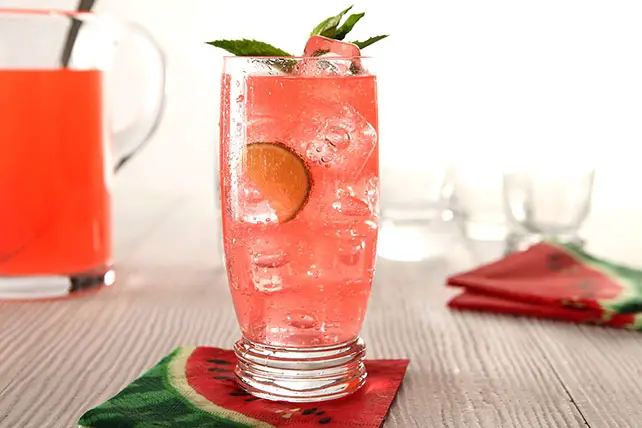 8. Hurricane cocktail
Please do not get fooled by this cheerful yellow-colored drink; it packs a punch of booze with two rum inserts. It gives a festive vibe that will lift your spirits with the added passion of fruit syrup. This fruity mixed drink is a hit at any event, and if you girls are coming over, you can whip this up by following these simple steps.
Get four tablespoons each of white and dark rum.
You will need two tablespoons of lime and orange juice.
3 tablespoons of passion fruit syrup and a tablespoon of grenadine.
Optional you can garnish with cherry and orange wedge.
Add all the ingredients into a cocktail shaker with ice and shake until mixed cold, strain and serve in a glass.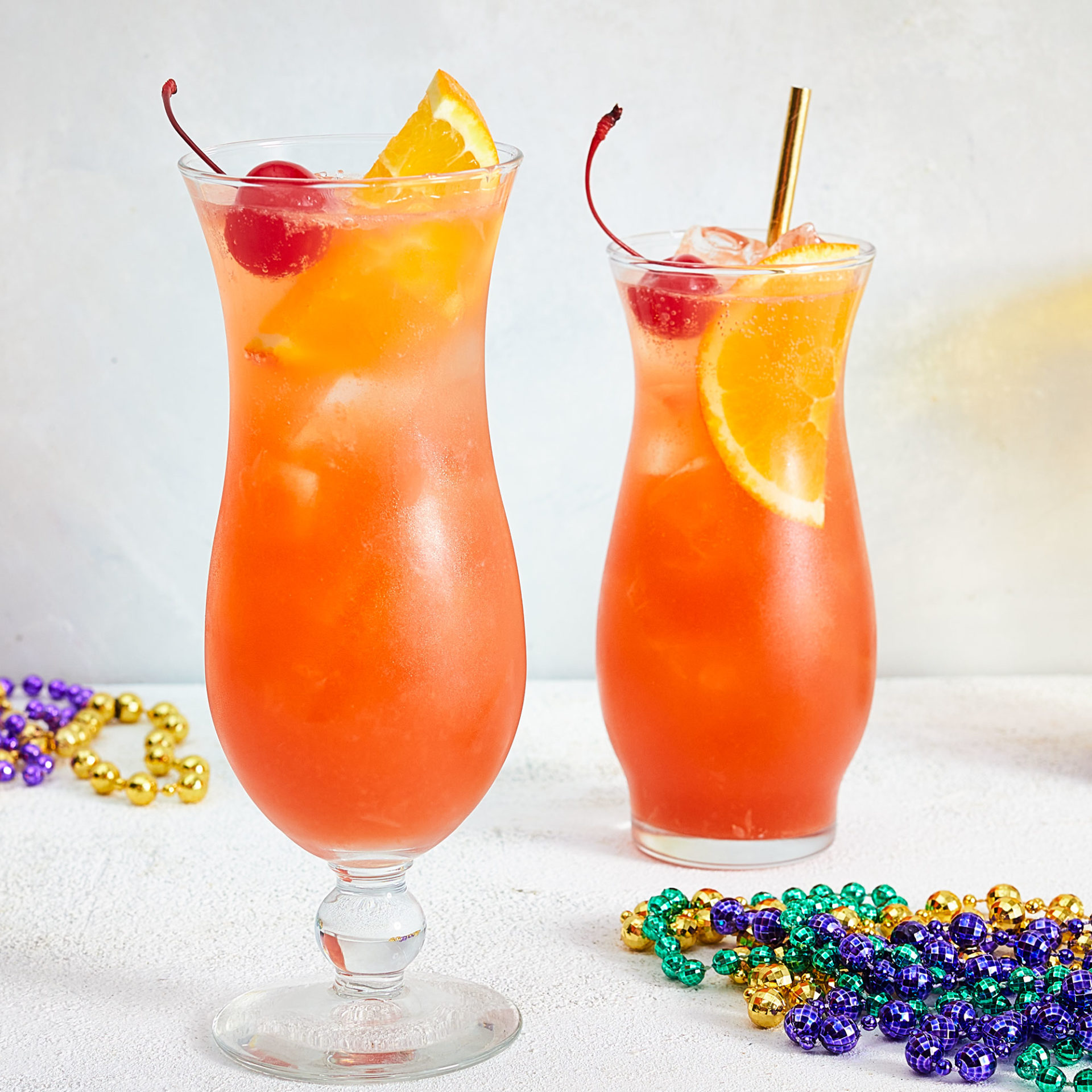 9. Sea breeze cocktail
If you don't like your cocktail to taste just sweet, here's one drink for you. Feel transported to a beach destination with the taste of sea breeze in your mouth.
Get eight tablespoons of cranberry juice and two tablespoons of grapefruit juice to balance out the sweetness.
Add three tablespoons of vodka and ice to a shaker and combine for 15 seconds.
Fill a highball glass with some ice and pour your mix into it. Garnish with fresh mint leaves and lime wedge for a dash of tang.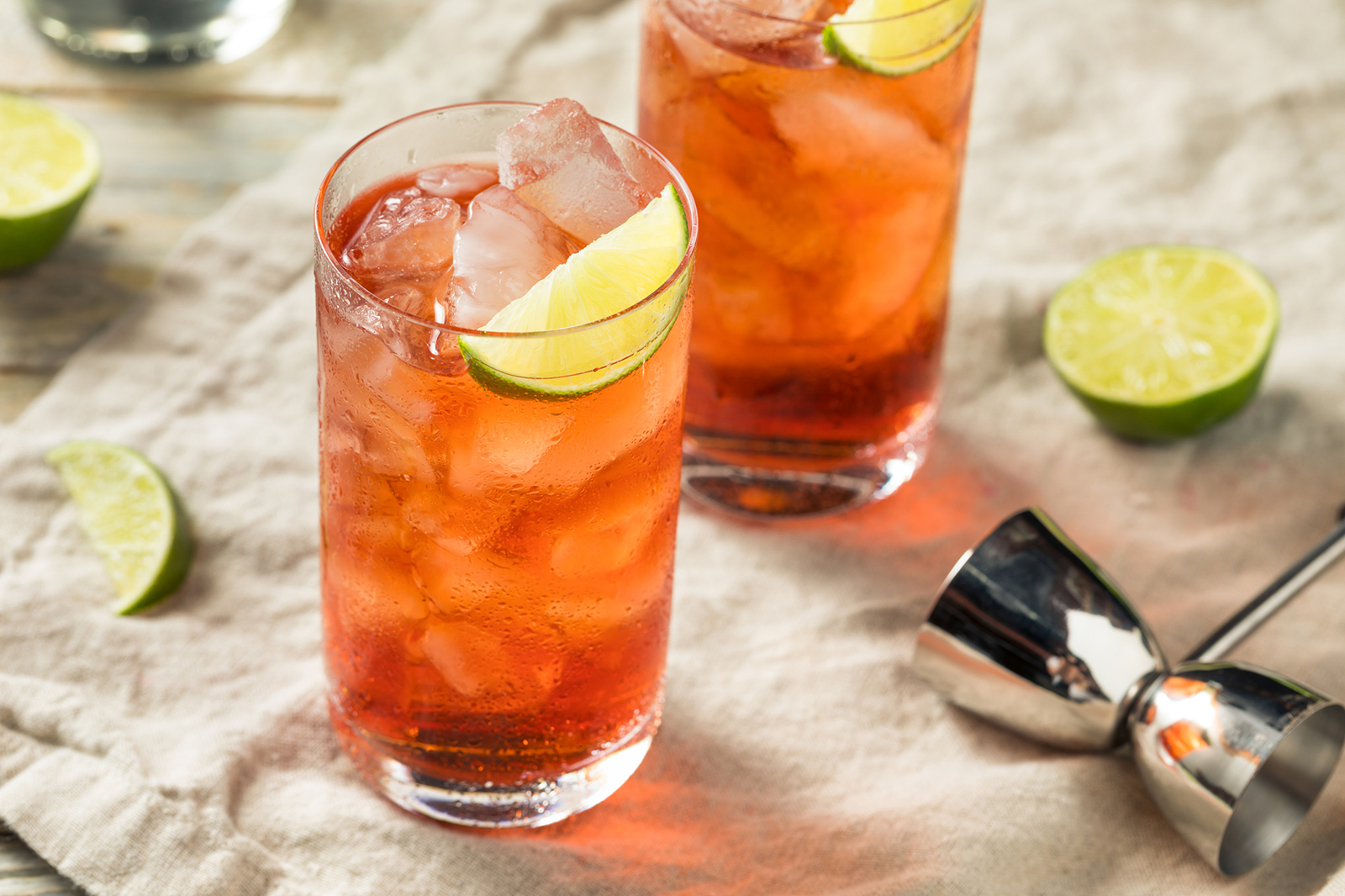 10. Mai Tai
Update your party drinks list with this fruit rum-infused cocktail-Which has a hint of sweet, nutty, and citrus taste. It looks like a sophisticated drink since it has a floating dark rum on top.
For this fruity cocktail, you will need one tablespoon of orange liqueur such as Cointreau.
Three tablespoons of aged rum, and a tablespoon of dark rum.
2 tablespoons of orgeat syrup to taste, and a tablespoon and half of the lime juice for some tangy flavor.
Fill your cocktail shaker with some ice, add all your ingredients except the dark rum, which gets added before serving, and strain into a low glass. You can throw in some pineapple slices, lime wedge, or fresh mint leaves for optional garnishing.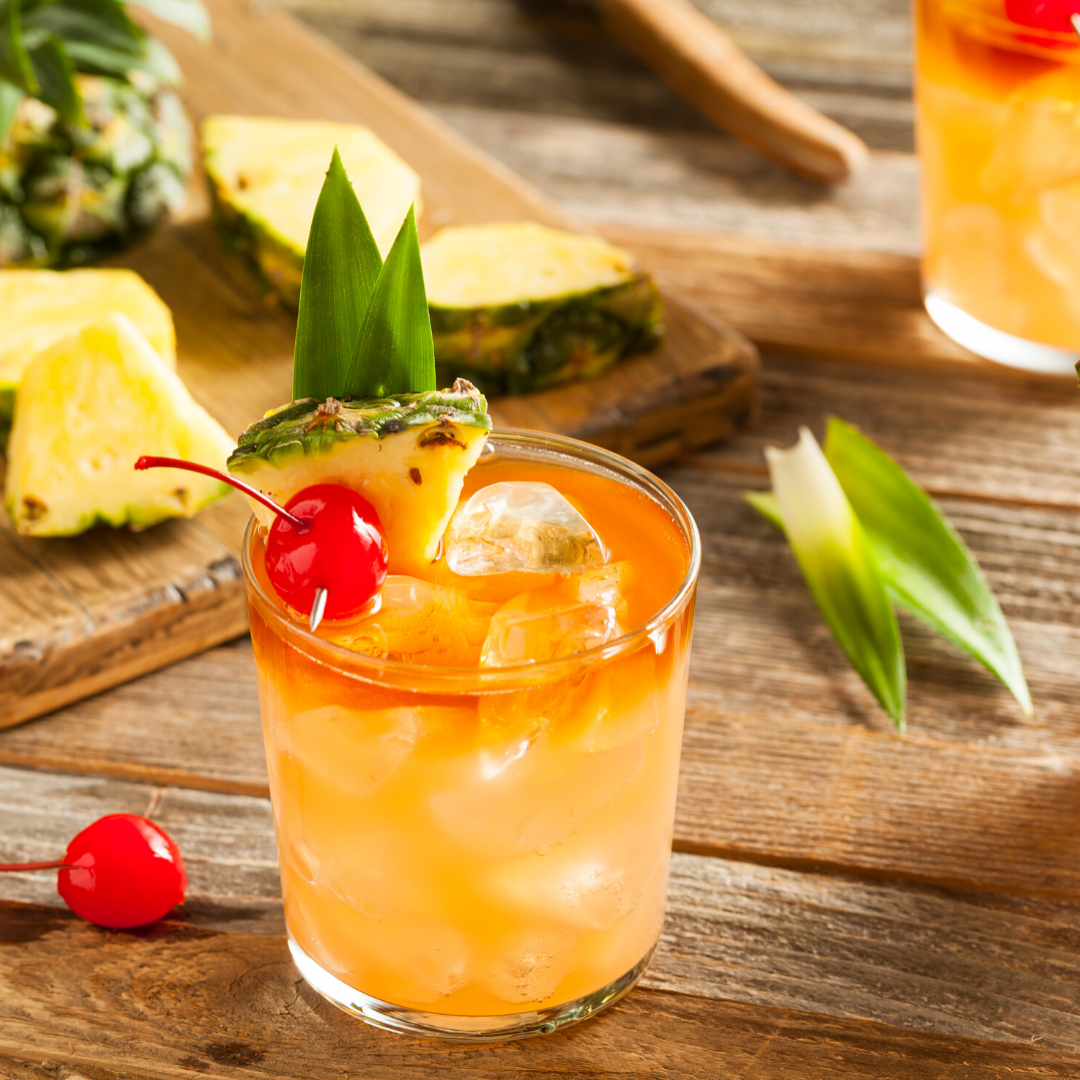 Related article: 10 Edible Flowers With Potential Health Benefits And How To Identify Them.
11. Amaretto sour
Most fruity alcoholic drinks cannot nail the sour taste of this amaretto mix; one sip will convince you to make your next drink option. But that is if it's made well and you have the acquired taste for it. The drink has a tart and tangy sweetness to send your taste buds on a journey with the subtle hint of bourbon.
Get about three tablespoons of your amaretto, two tablespoons of lemon juice, and one tablespoon of bourbon.
Add a tablespoon of syrup for taste, a dash of angostura bitters, and some egg white to create the optional foam.
Add all the ingredients in a shaker, mix for the first 30 seconds without ice, and add ice for the next shake. If you add egg whites, watch the foam collect at the top as you strain into a glass.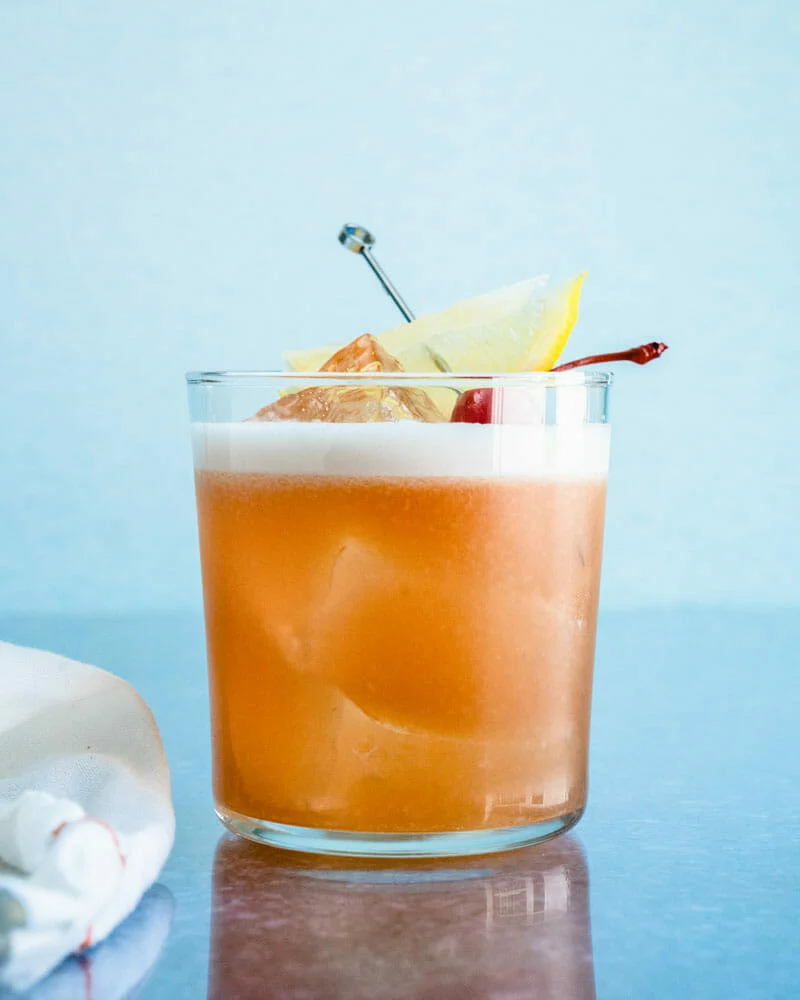 12. Tequila sunrise
This beverage tops the list for the best fruity drinks of summer, just for the bright sunny layered colors. On the other hand, the taste is refreshingly sweet, with a tequila kick to match the mood. You can practically have this drink from noon to evening parties.
Add ice to your glass, and pour in 4 tablespoons of tequila and half a cup of orange juice.
Stir the mix before adding one and a half tablespoons of grenadine syrup, stair again to form the two-toned color.
Add orange slices as a garnish, and you're done.
13. Clover club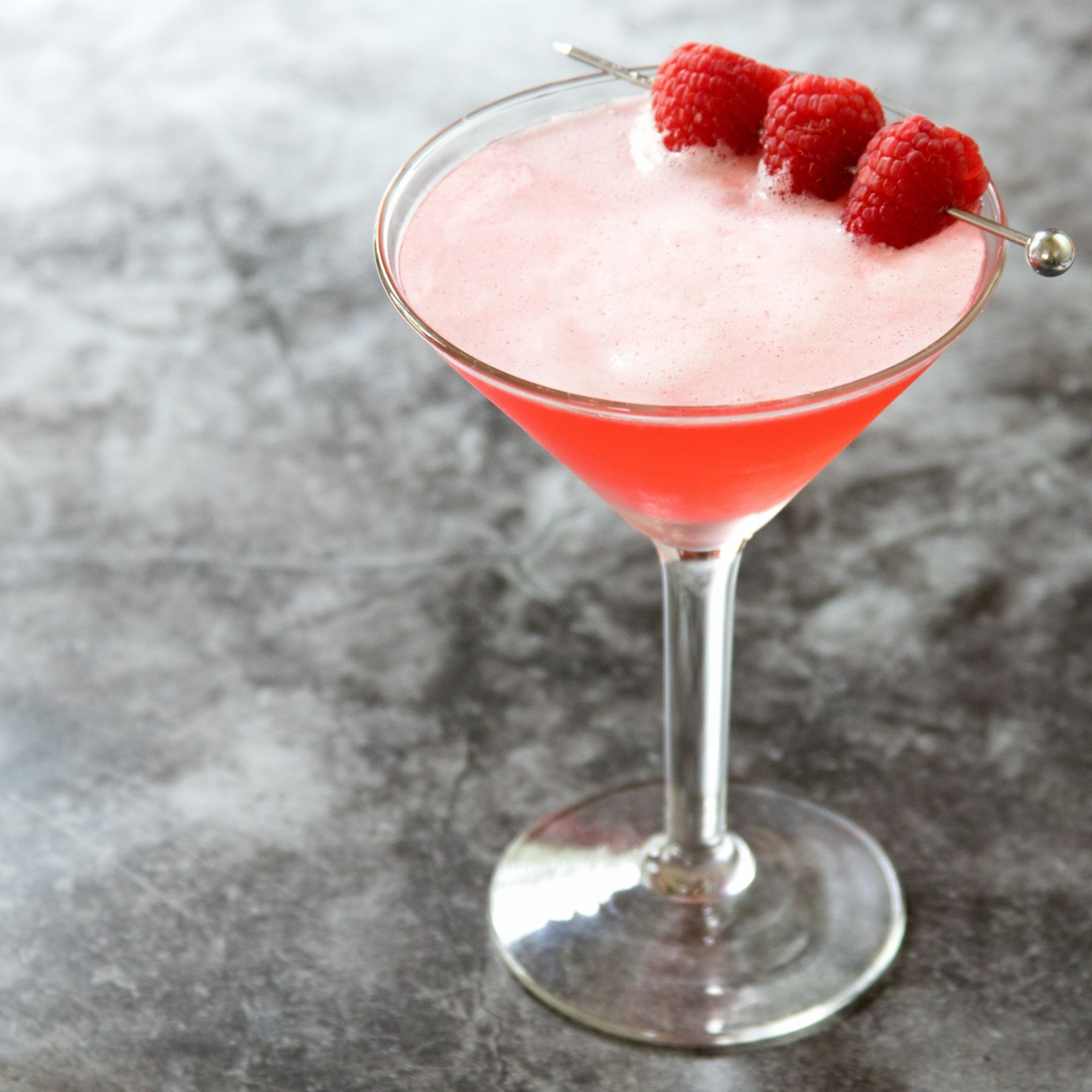 Go for this ultra-feminine pink raspberry syrup and gin combo that flows smoothly. It's a classic textured drink with a balanced taste and citrus lemon zing—a top choice for happy hours, dinners, and cocktails parties.
Pour three tablespoons of gin, one and a half tablespoons of raspberry syrup.
Two tablespoons of fresh lemon juice, and one egg white in a shaker.
Shake for 30 seconds before adding ice to mix again for another 30 seconds, allowing the foam to gather at the top. After straining into a class, finish with fresh raspberries.
14. Pomegranate margarita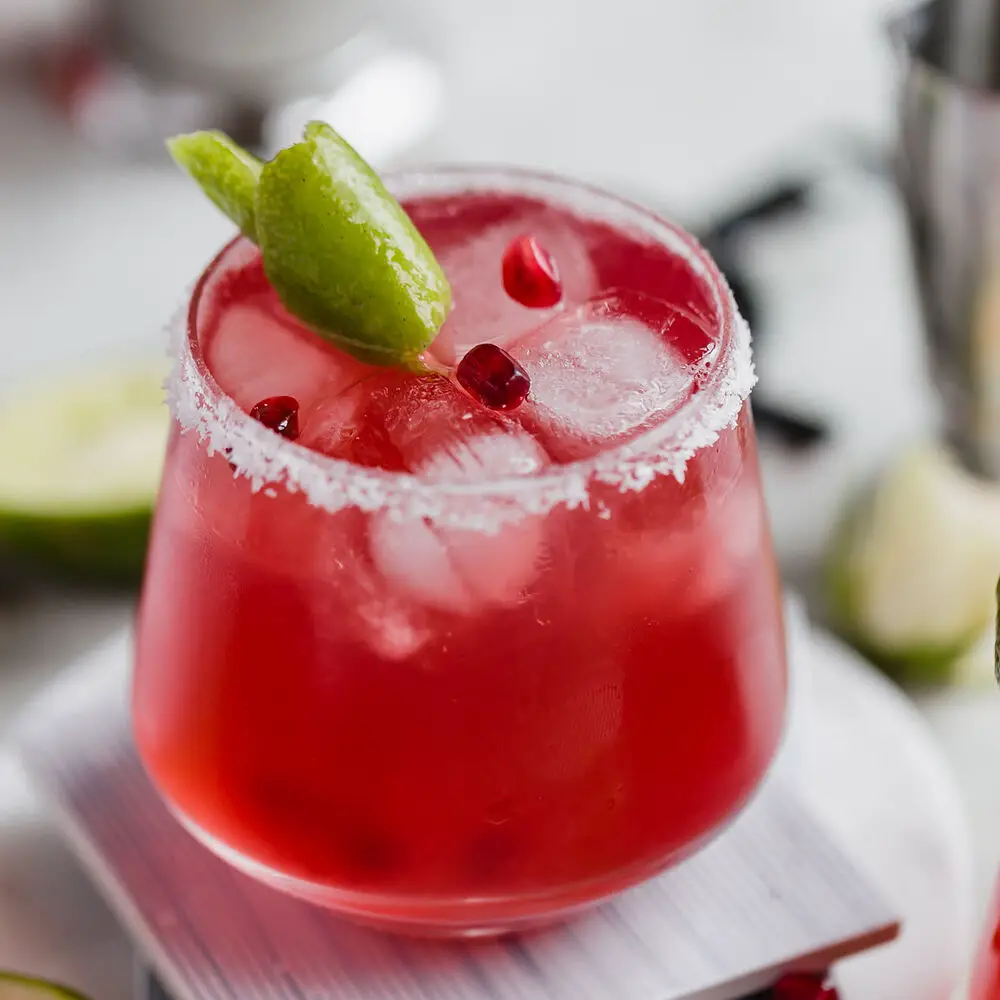 Margarita is always on board for any drinking plans you have made. Instead of doing the regular go for this pomegranate variant suited for all seasons.
Prep your glass tips with lime juice, dipped in salt, and set aside.
Get your cocktail shaker, add four tablespoons of each tequila, and pomegranate juice.
Then add a one-quarter tablespoon of each orange liqueur and fresh lime juice.
Throw in some ice, and mix. Strain into your prepped glass and garnish with a lime wheel.
15. Peach Bellini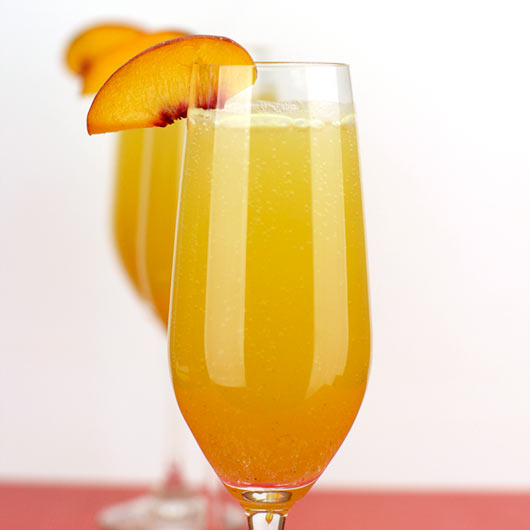 We give you one of the fruity drinks that require no mixing or shaking to complete this list. To spice up a cocktail event, you only need peach schnapps and a Prosecco.
Get your champagne flute, and pour in some peach schnapps, complete with some Prosecco and viola!
You get a vibrant fruity drink in one minute.
Note that most recipes are for one glass of drink like they serve in the bars. If you wish to make more, increase the measurements against the people you are making drinks for. Or better make it batches. Which one of these recipes will you be trying out first? You can rotate through them all year long. Tell me how it tastes after making one in the comments.
You may also like to read, How To Determine Your Breast Shape To Find Your Perfect Bra.