Witch boots are what you think they are: Pointy-toed boots for witches. Or, well, they started like that, but not anymore.
Witch! A word to send shivers down your spine. To see the accusatory finger leveled at you, the crowd turning at the yell, eying you with a certain hunger. We all know how that often ended all those years ago: A dunk or a torch.
That word sends the heart aflutter, the mind soaring as a list of unforgettable characters cycle through: Scarlet Witch, Sabrina Spellman, and, my personal favorite, Hermione Granger. And what is something all these witches have in common? They rock slaying boots, but what about the women who wore them? How did the witches fare through the ages? Let's go through the good, the bad, and the ugly.
The good(-ish)
Long before the dreaded witch hunts and further in the thread of time just before Christianity appeared, witches were depicted as comic reliefs. Vile creatures still, but writers often used their pettiness and magical prowess to coax laughter from the reader: exhibit A, Horace's Satire, Satire VIII. Horace (Quintus Horatius Flaccus) was born in Roman territory in North Africa.
His father was a formerly enslaved person who later became an auctioneer's assistant and acquired a small piece of property. With his wealth, he was able to take his son to Rome to secure Horace's education. Fast forward a few years, after receiving lectures in Athens, joining the army of Brutus—one of Julius Caesar's assassins—and fleeing to Rome after a catastrophic defeat, the people brought Horace to the presence of Gaius Maecenas.
Gaius Maecenas was one of the principal political advisers to Octavian (the man who would later become Augustus Caesar). Maecenas made Horace a part of his circle of writers and brought Horace to the attention of Octavian—and it was during these years that he began the first of his satires.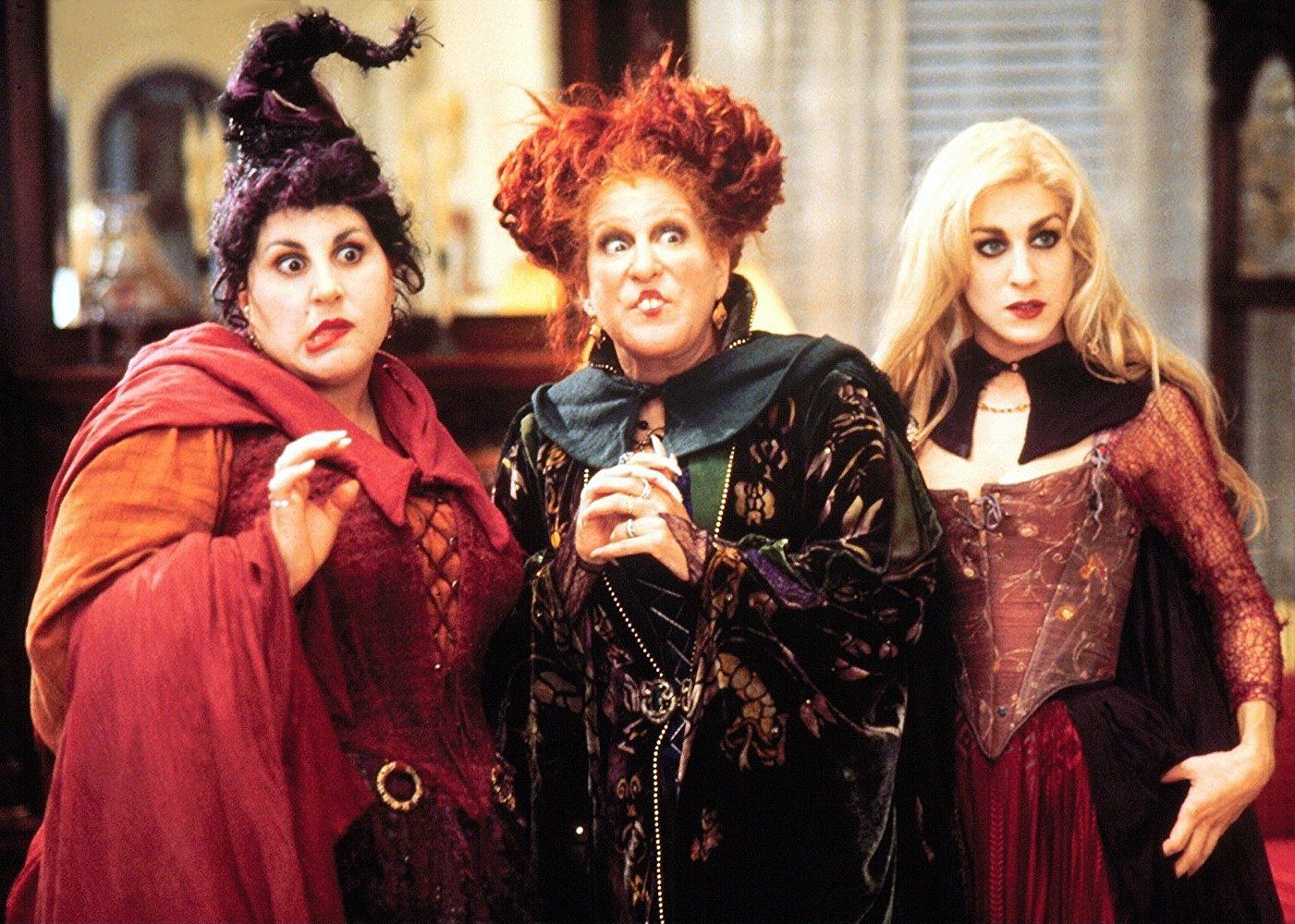 The good(-ish) satirical witches
In one such piece, Horace takes on the voice of a wooden cut of the fertility god, Priapus. Priapus witnesses two witches, Canidia and Sagana, chanting incantations, killing lambs, and preparing to smite wax statues of their enemies. Their plans got ripped asunder through—literally—when Priapus, from his "cleft body of fig-tree wood uttered a loud noise with as great an explosion as a burst bladder."
This loud fart was enough to force the witches to flee, and "with exceeding, laughter and diversion might you have seen Canidia's artificial teeth, and Sagana's towering tete of false hair falling off, and the herbs, and the enchanted bracelets from her arm."A statue's flatulence foiled wicked witches with ghastly powers. But Horace was not the only man to use witches as comic reliefs in his work. Lucius Apuleius, author of the only complete Latin novel to survive (The Metamorphosis, also known as The Golden Ass), had his witches exact the most ludicrous punishments on mortals—in the very same pages of The Golden Ass.
Once, the witch Meroe transfigured one of her past lovers. Well, see for yourself: Another unlucky chap to meet the glare of Meroe was an innkeeper. The innkeeper was a neighbor and, therefore, a trade rival. Meroe changed him into a frog; now, the poor old chap swims around in a barrel of his wine and greets his old customers with a polite croak as he squats there in the lees.
The protagonist of The Golden Ass, to whom his companion (Socrates) tells the woeful tale of those who cross the wicked witch, is Lucius, and he too is transformed into an animal, an ass, to be precise. Say what you would about both men's witches, but at least they compensated for their wicked deeds by having a sense of humor.
The bad
This is where things get somewhat darker for our witches. From the 9th to the 13th Century, punishments for the practicing of witchcraft were established and enforced. So if you were a Sabrina Spellman type, your neighbors would likely turn on you and have you hanged.
But even then, the Church never actually gave witchcraft any credence. Most People believed that while crushing mushrooms and whispering incantations would get you high as a kite, any other belief in its magical powers was nothing short of superstition. It went against what the Church was teaching: The Gospel of Our Lord and Savior Jesus Christ. That all changed when the world lurched forward into the 1400s, the 15th Century. Popes before then had been skeptical about the existence of magic—outside, of course, the miracles of Christ—but not so much as one man, Pope Innocent VIII.
In 1481 two men, German Dominican monks and theology professors Heinrich Kramer and Jacob Sprenger, approached the pope. They complained about the lack of cooperation from church authorities regarding their investigations of witches. This prompted Pope Innocent VIII to issue a papal bull, in which he acknowledged the existence of witchcraft and condemned it. The bull also gave Kramer and Sprenger the full authority to continue unhindered investigations. The witch hunts that followed are estimated to have led to the deaths of about 50,000.
The ugly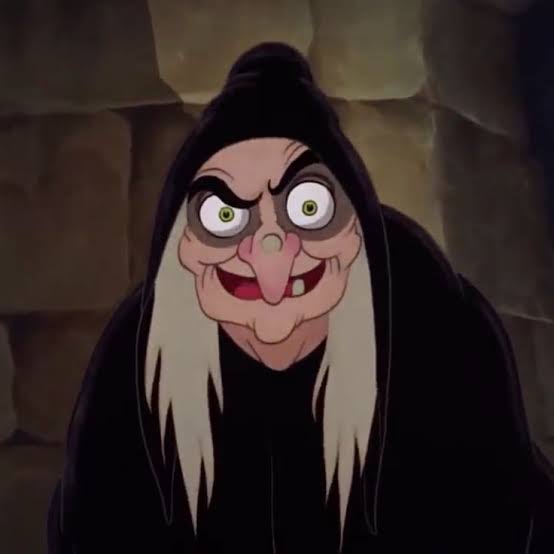 But then, years later, the pendulum swung back to rationality's corner, sending magic back to the realm of our minds where it had once existed: As superstition. It was the 20th Century witches that made a huge splash in Hollywood that still ripples out today. Queen Grimhilde, vain and adept in the dark arts, stole the stage in the Disney Animated movie: Snow White and the Seven Dwarfs. And though she failed to become the fairest of them all—no surprise there considering the visage she donned—she went on to resonate in the minds of many.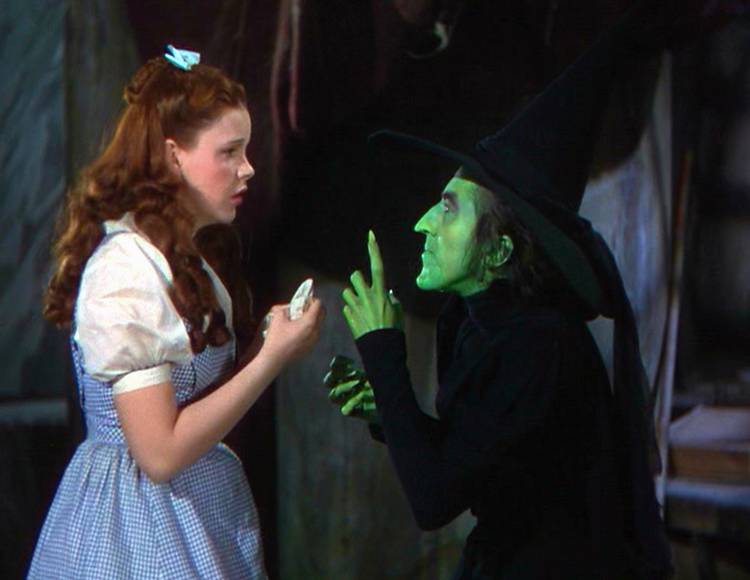 Two years later, the movie Wizard of Oz put a new and most undoubtedly appealing spin on witches: what if not all witches were out to get you? What if some witches were good and helped face off the evil witches?
Viewers adored this new concept, and it is one that shaped the shows that are aired today. One thing all witches have in common is their kickass witch boots. Whether you want to complete the witch boots look with its accompanying costume for Halloween to cosplay or want to take fashion advice from these powerful women, we have you covered.
Related  article: 10 stylish and comfortable waterproof boots that'll keep your feet dry and cozy all through
Which Witch Boots to Wear?
From your classic pointy witch boots to square-toed boots, we have a list of the 20 best witch boots to wear all season: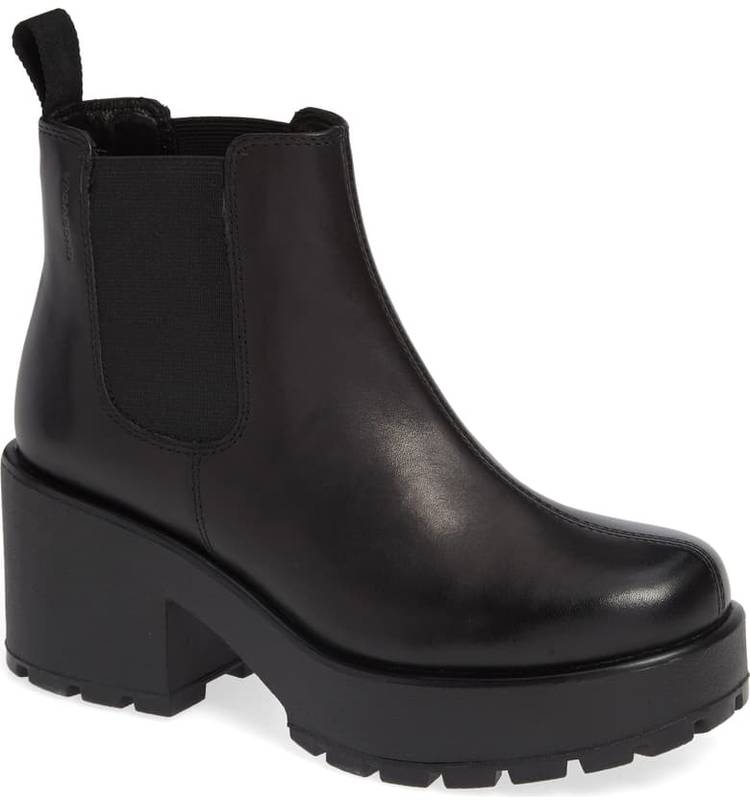 Slipped on by Sally Owen from Practical Magic, these leather witch boots will cast a spell on all who glance your way.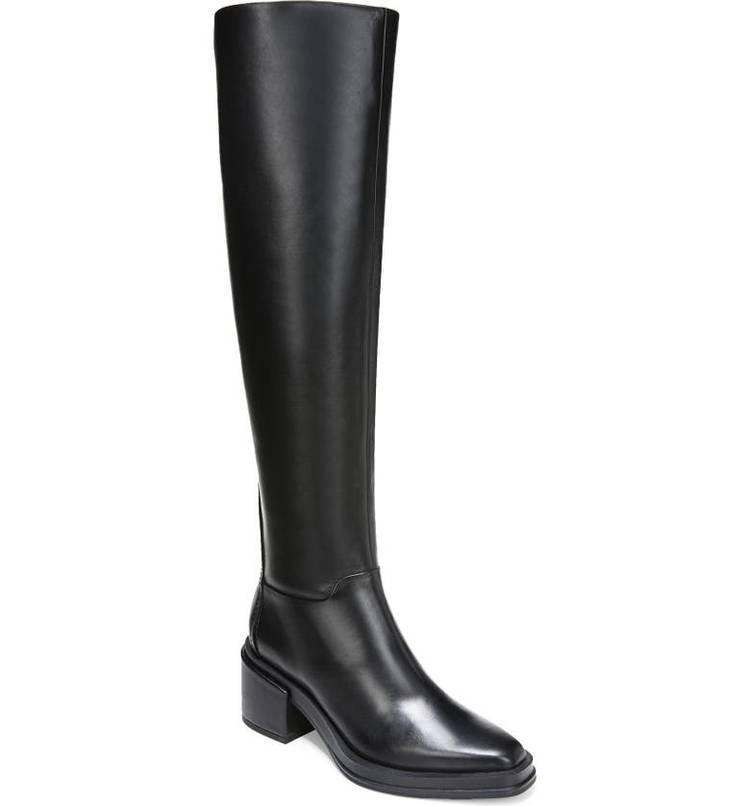 While I can't peer into the future like Pheobe Matthews from Charmed, I can assure you that these witch boots will help you slay.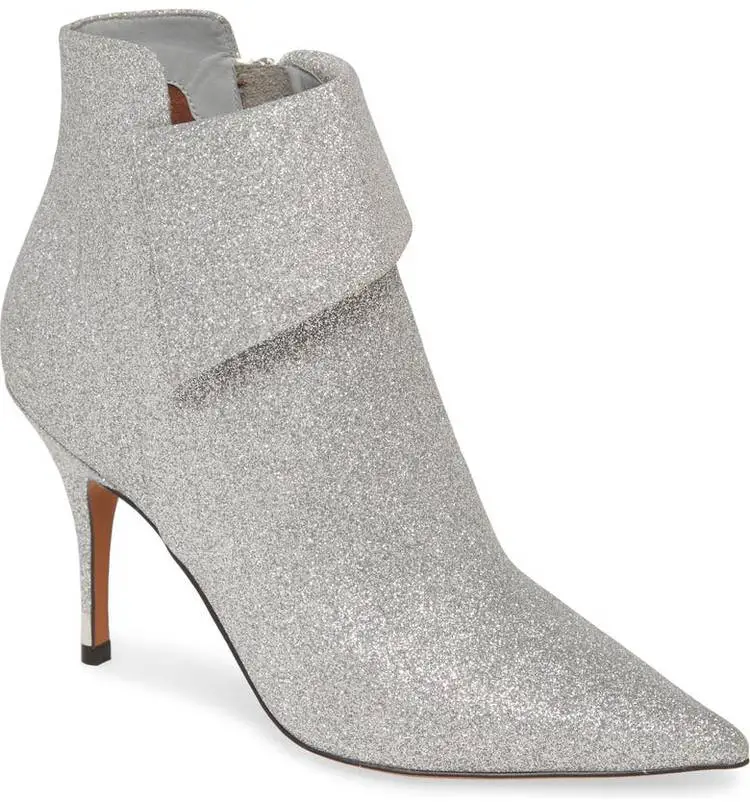 Want to show the world your good side? Then follow Glinda the Good Witch (Wizard of Oz) and slip on this dazzling pair of witch boots.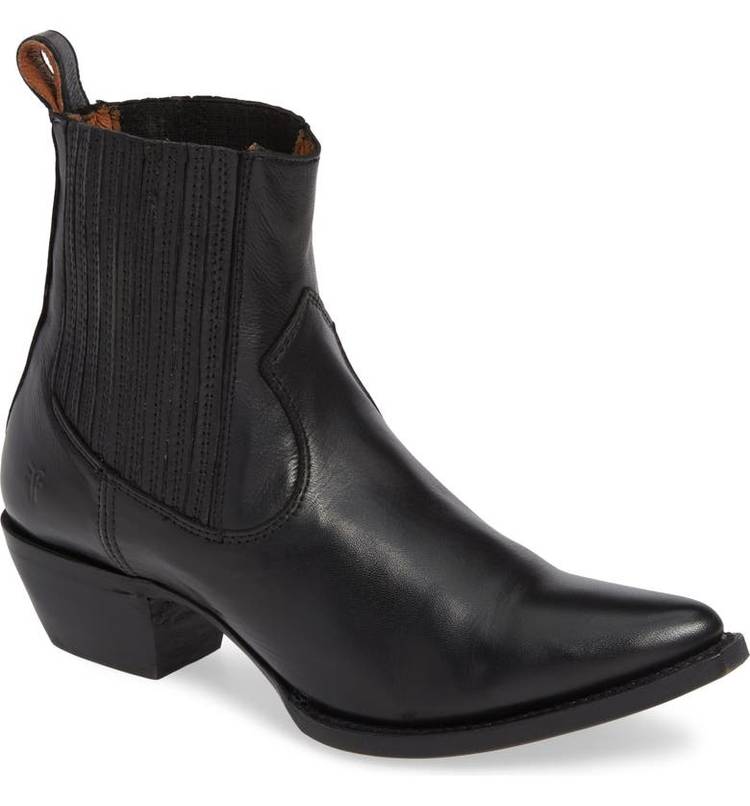 If you are more inclined to a darker look in both senses of the word? Something more wicked? These boots have the stamp of the Wicked Witch of the West—how could they not? Everyone looks bad in black, and they're Western!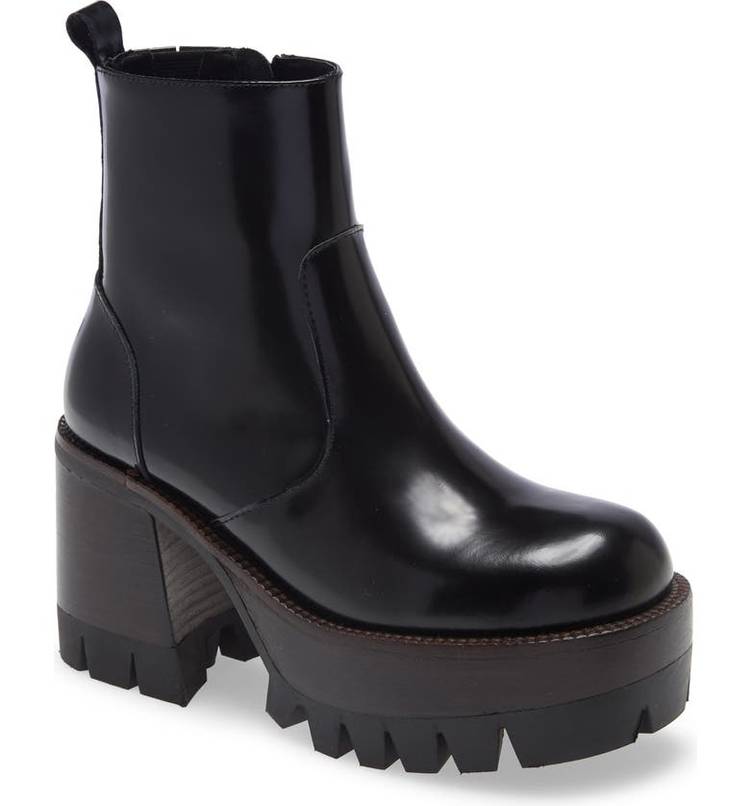 If you wish to live in a world where vampires and witches exist, these are the pair of witch boots to pick. Channel your inner Bonnie Bennet (Vampire Diaries) and don these chic witch boots. And if onlookers aren't enchanted, you could always stomp them down (only done by professional witches, do not try this at home).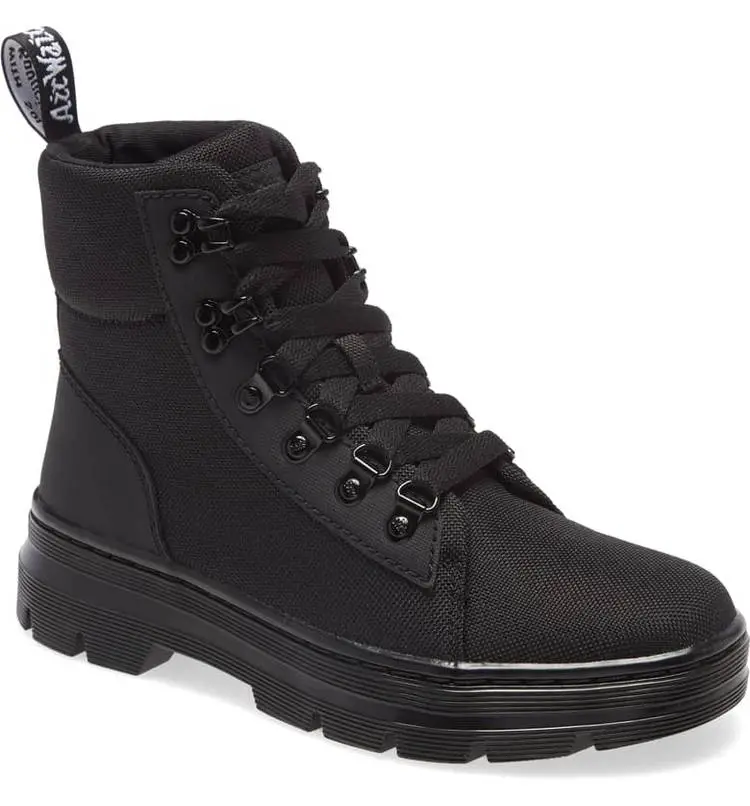 Are platform boots not your thing? That's alright; Bonnie didn't always wear them anyway. These boots still capture the fashion style of your favorite witch. And if your spells go awry, you can take comfort in knowing they are easy to run in!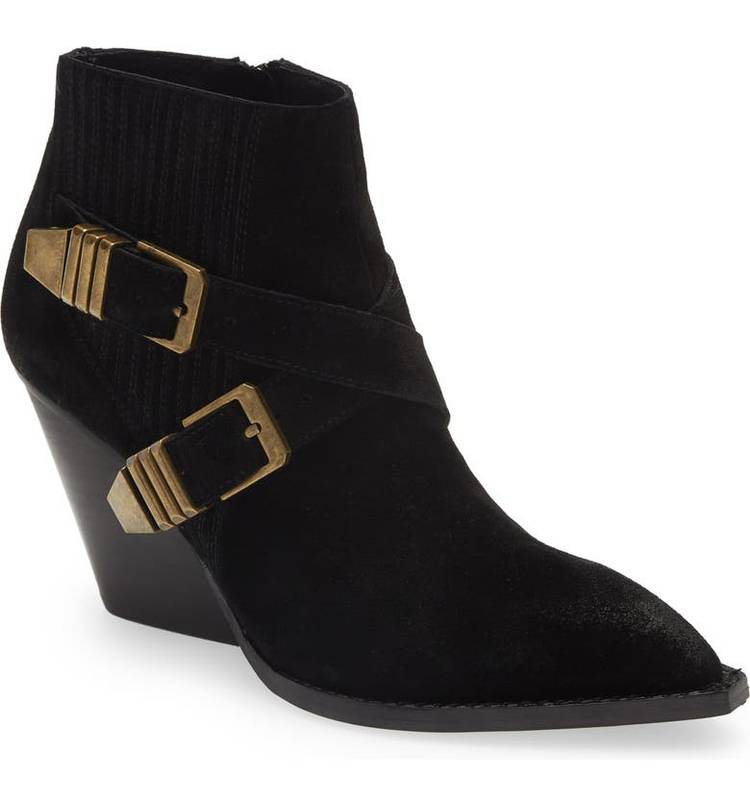 The Texan Buckle Bootie is another fabulous pair of witch boots to summon your inner sorceress. Seen on one of the witches in the Craft, this beauty truly catches the eye with its gold buckles and its stacked heels.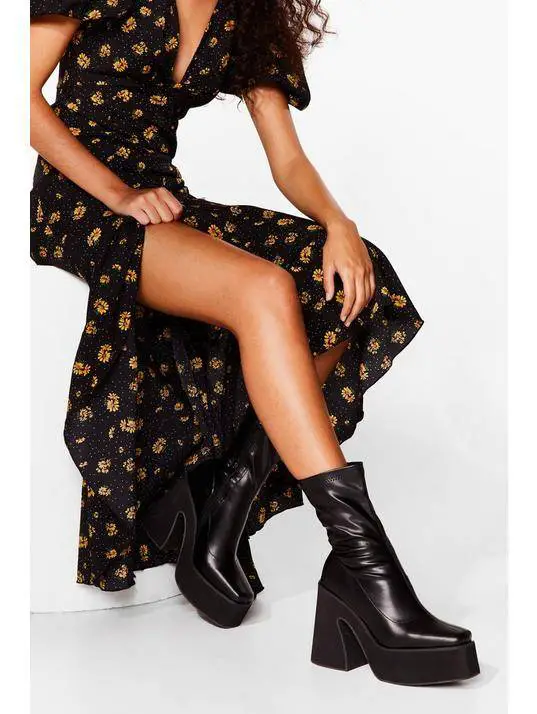 Nothing says witch more than square-toed boots that lift you high above everyone else. With this pair of platform witch boots, you're sure to place dread in all hearts with each step you take.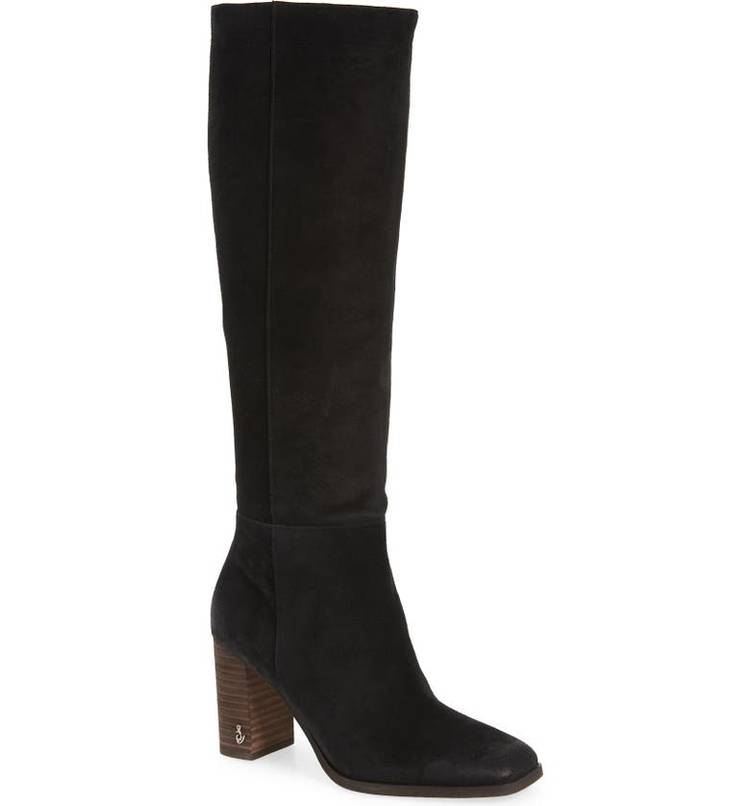 Worn by one of the characters (Piper) of Charmed. This high boot achieves peak chic by selecting a blend of black lifted by woodgrain block heels.
Related article: 10 Outfits To Wear With Knee-High Boots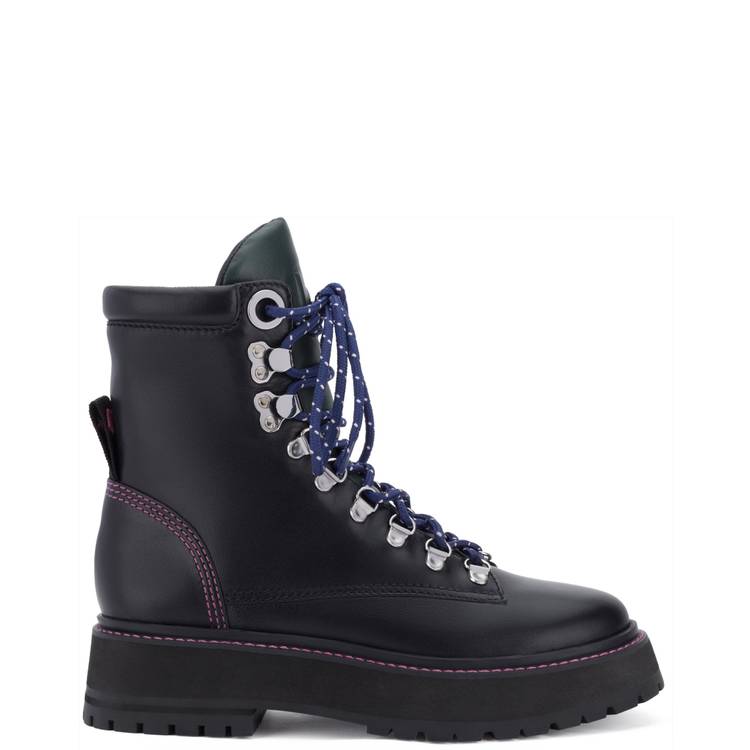 Who says witches can't wear laces? This fantastic pair of witch boots, a similar one worn by a witch from The Craft, but the dark in dark magic. With a bright splash of blue and purple stitches crisscrossing its surface, you have yourself a beautiful, confidence-invoking shoe.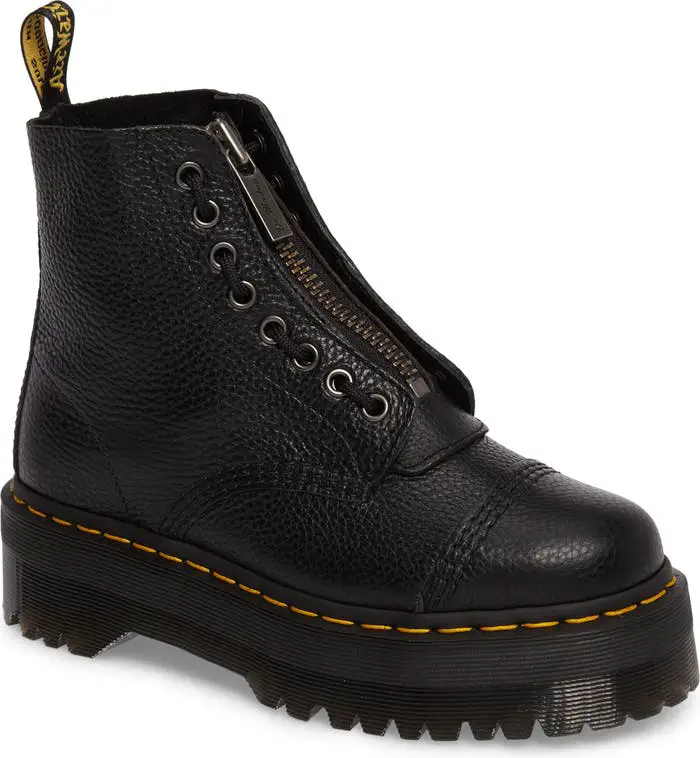 The witches in The Craft showcase their superior fashion sense again with this stunning pair of witch boots. Complete the badass look by pairing these boots with a full-on leather outfit. You can't go wrong with leather.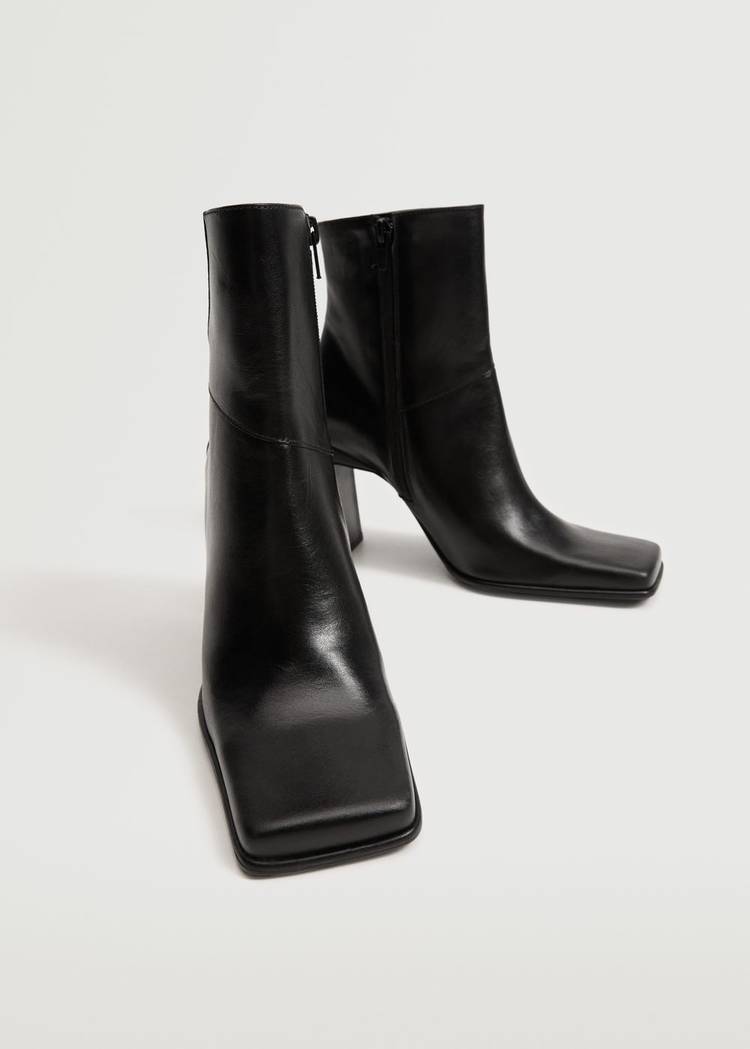 And speaking of leather, why not don the boots of The Grand High Witch (Witches) and slay—though try not to take that literally. Its squared ends give the illusion of the absence of your toes, just like a real witch. Well, according to the book's author with the same name anyway.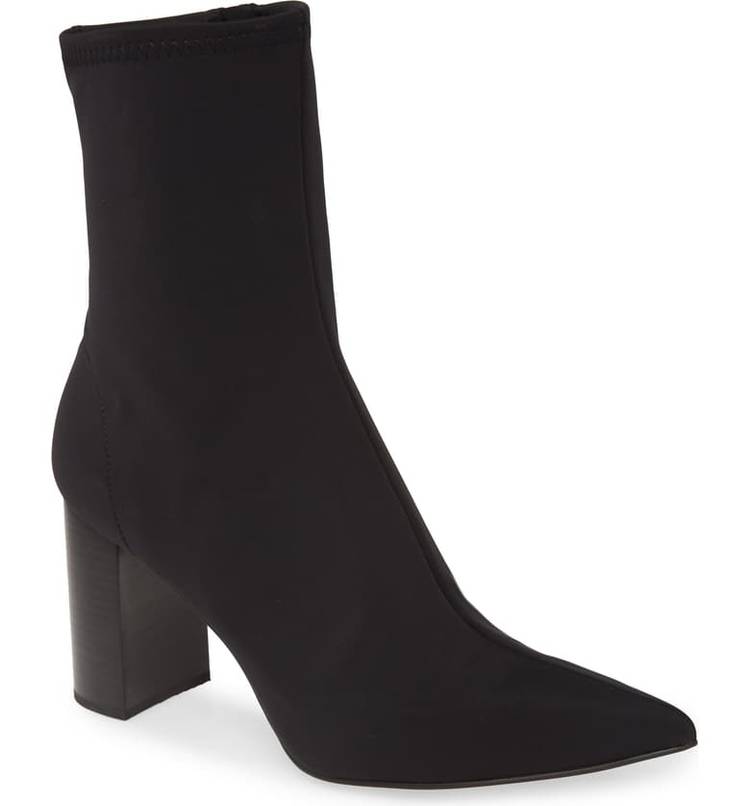 Do you want to leave people shuddering in your wake as they've become beset with a certain chill? Then this pair of boots would do the trick! Call forth your inner Sabrina Spellman and take their breaths away—oh, don't forget your trusty familiar!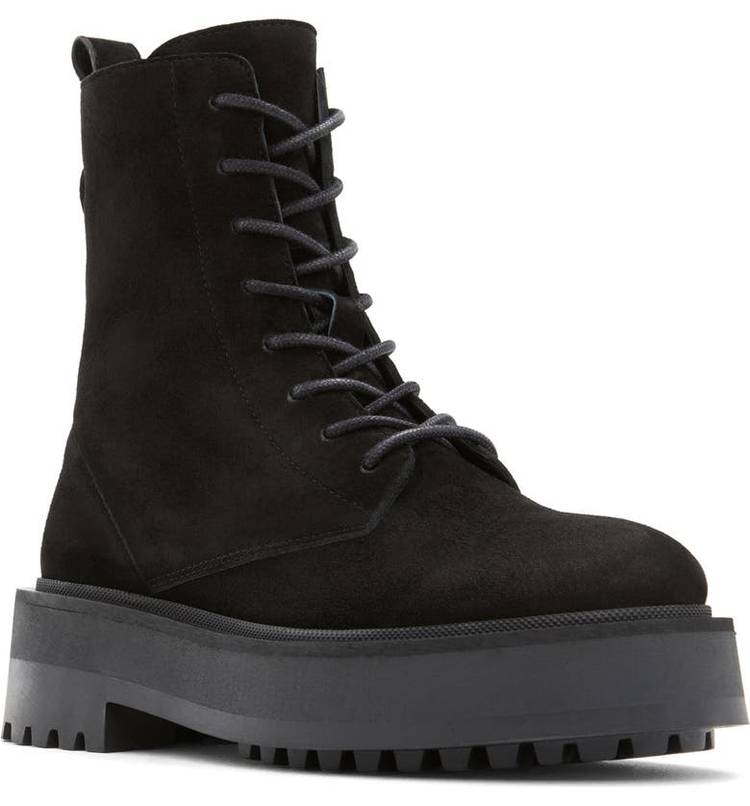 Mary from Hocus Pocus has your back to which fabulous witch boots to wear. Don this pair of majestic lug sole ankle boots to put the green of envy in the eyes of onlookers.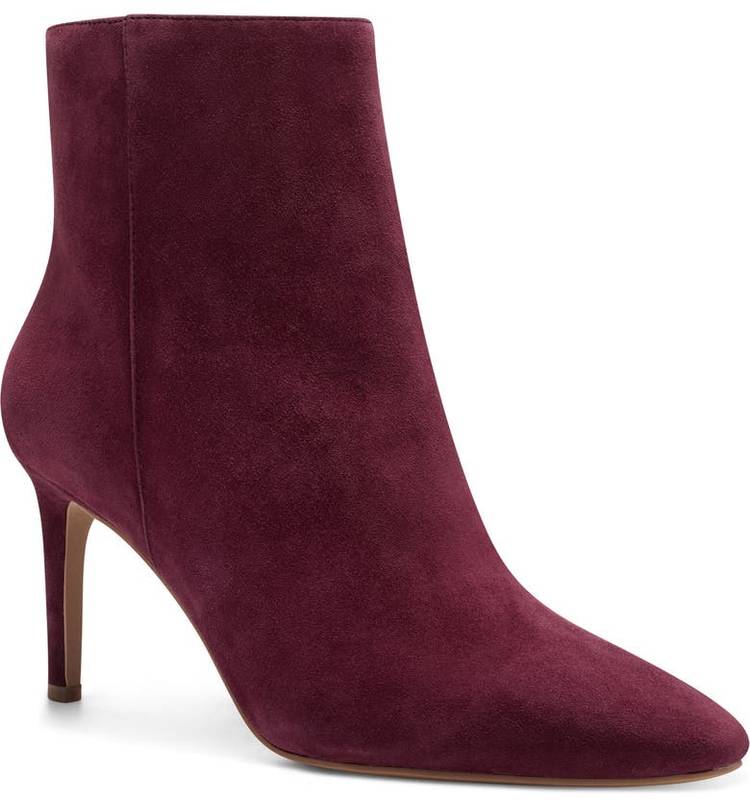 This makes a stunning pair of leather boots with slender heels that scream witch. (Sarah Sanderson, from Hocus Pocus)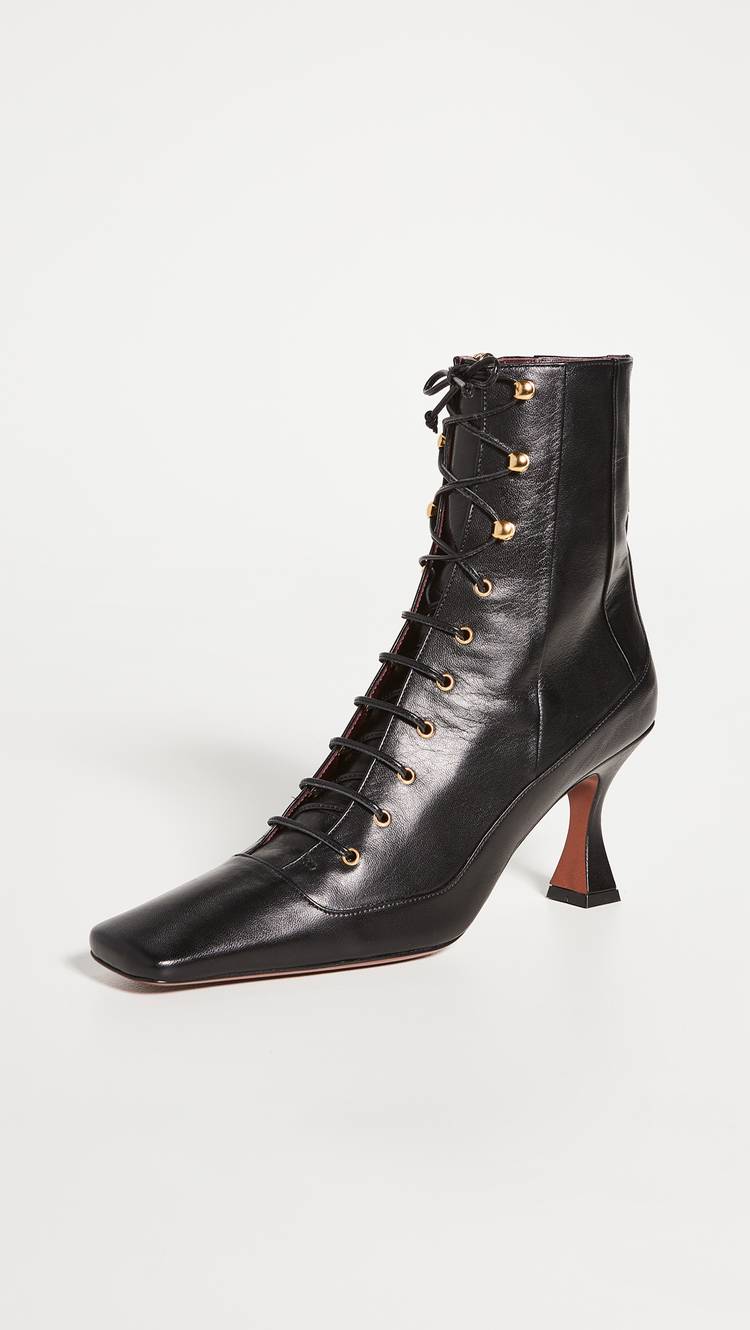 A drop of lace, a dash of heels, and a sprinkle of black is the perfect recipe to look like the witch Winifred Sanderson (Hocus Pocus). Get yourself a tiny cauldron, throw on a leather trench coat, finish the witchy look with these boots, and get ready for Halloween.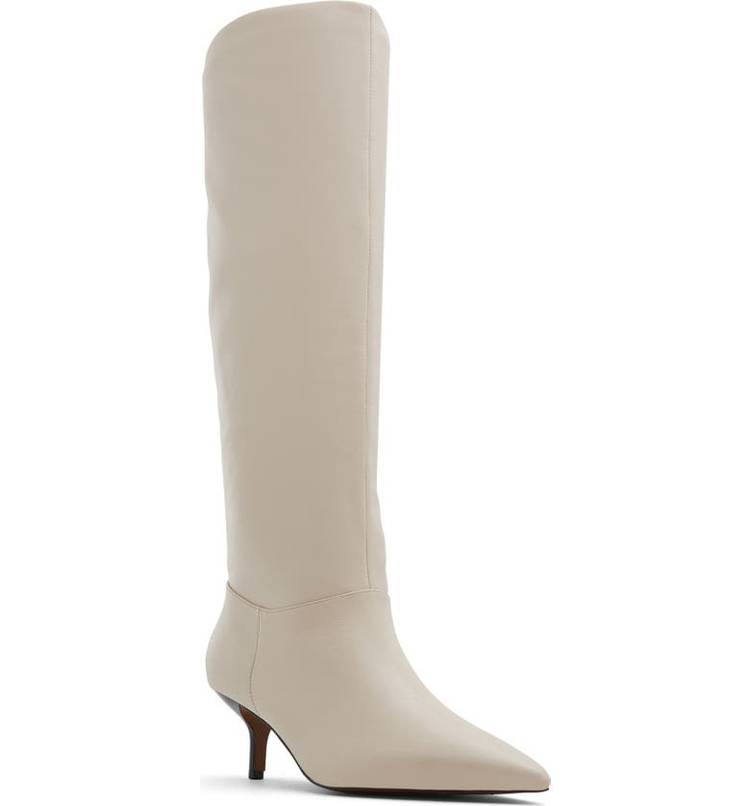 When rummaging through your wardrobe, try not to fall through with these boots on lest you meet some cross Narnia folks. Though still evil, one cannot deny The White Witch's fabulous tastes in boots.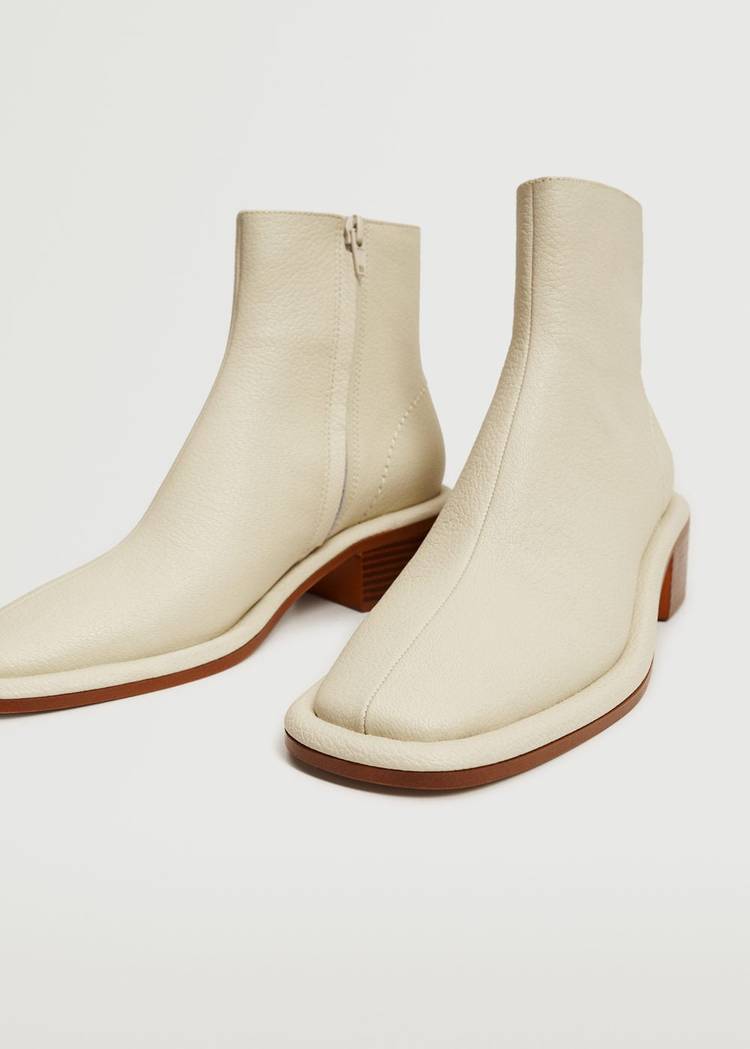 Are knee-high boots not your thing? Well, you can still look fabulous in these light leather ankle boots. Mirror The White Witch by styling these boots with a fashionable all-white outfit.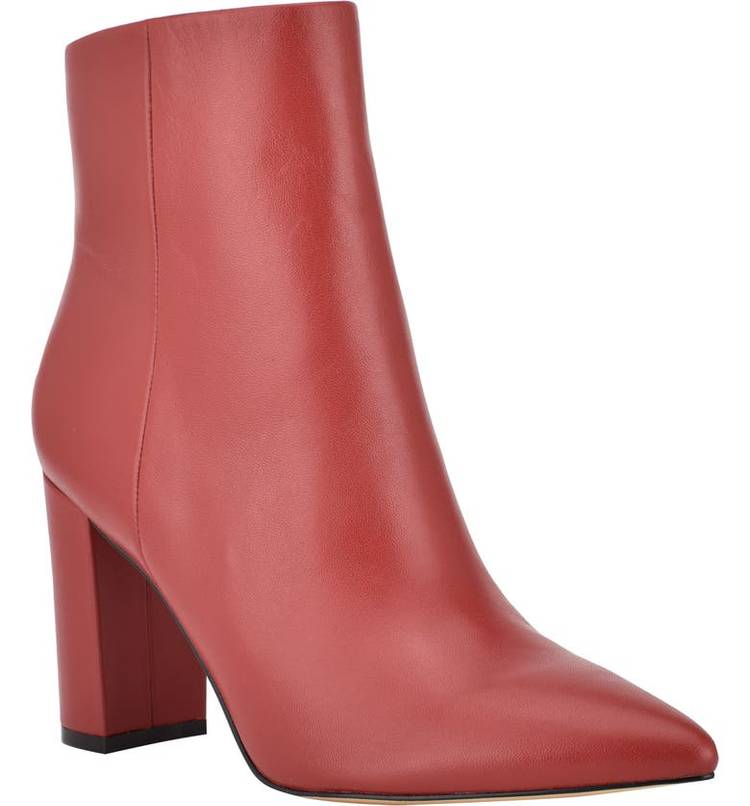 Steal the scene with this chic pair of boots. Finished with a sleek inner zip for fitting and a wrapped half-moon block heel for stability.
1. Katherine Knee High Boot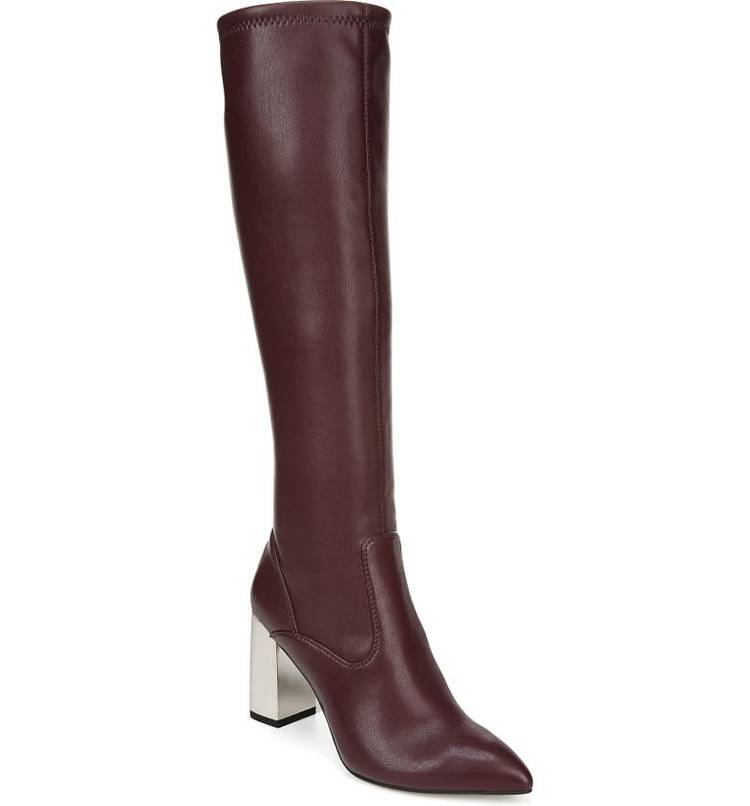 Still, want to look like Melisandre but not really into ankle boots? Then slip these on with a pretty winter dress and be more than prepared when winter finally comes.
So there you have it; what you would about witches, but at least they have a fabulous fashion sense.
What to read next, The 18 Best Riding Boots for Women that are so Chic