The winter season is upon us and it is time to get toasty and cozy with your fashion attire. We know it could be tempting to wear only jeans and fleece-lined leggings, but there are some winter dresses that you should include in your winter wardrobe.
These winter dresses have thick knits, long sleeves, and a turtleneck that will keep you warm, pretty, and looking like you just stepped out of a runway show. Luckily, there are no shortages of cute winter dresses for the cold season.
The dresses picked for this article are appropriate for weddings, thanksgiving, indoor events, a trip to the mall, and any other place you might want to visit in the winter.
Turtleneck winter dresses
The turtleneck dress is a great way to stay warm indoors and outdoor. Depending on how warm you want to feel, you can opt for either a long-sleeved hand or a short sleeve. There are different designers available on the market to purchase the turtleneck winter dress from. This type of dress is appropriate for all body types and shapes.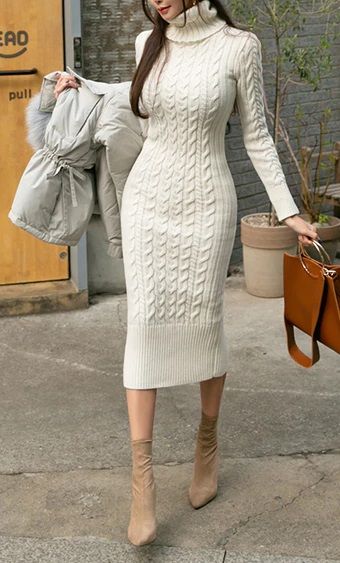 Quilted short winter dresses
Although it's winter, you can still wear short dresses and stay warm. The quilted dress is designed to keep you warm inside and outside. This type of dress is a suitable option when you are going sightseeing or mountain climbing – you want to stay warm but also avoid wearing anything long that might cause you to trip. Pair this with boots and you are good to go.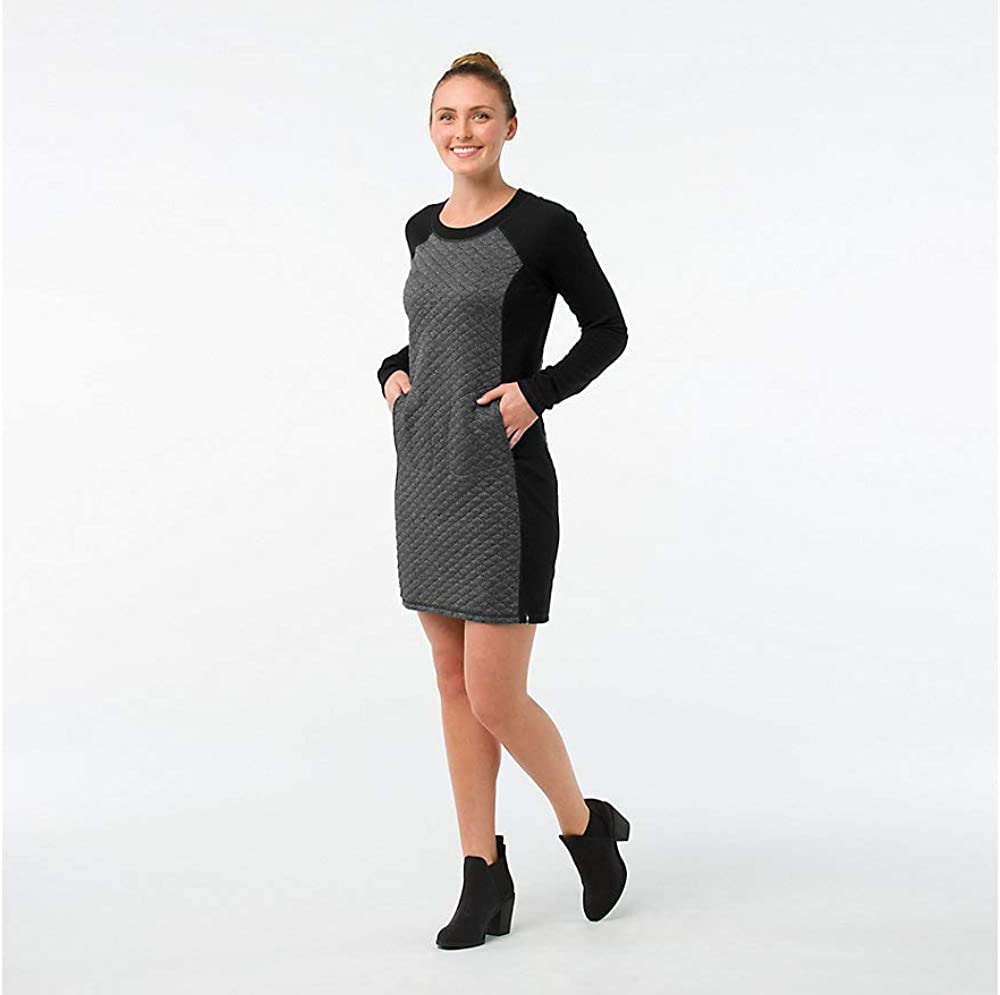 Sweater dress
The sweater dress should be a staple in your winter dress collection. It is very comfy because it is loose-fitting but will keep you feeling cozy and warm. Some of the sweater dresses come with a hood which is an additional advantage when you need warmth. The dress is versatile and can be styled in different ways; you can wear it as a mini gown with leggings or tights, you can also wear it on another outfit as a sweater.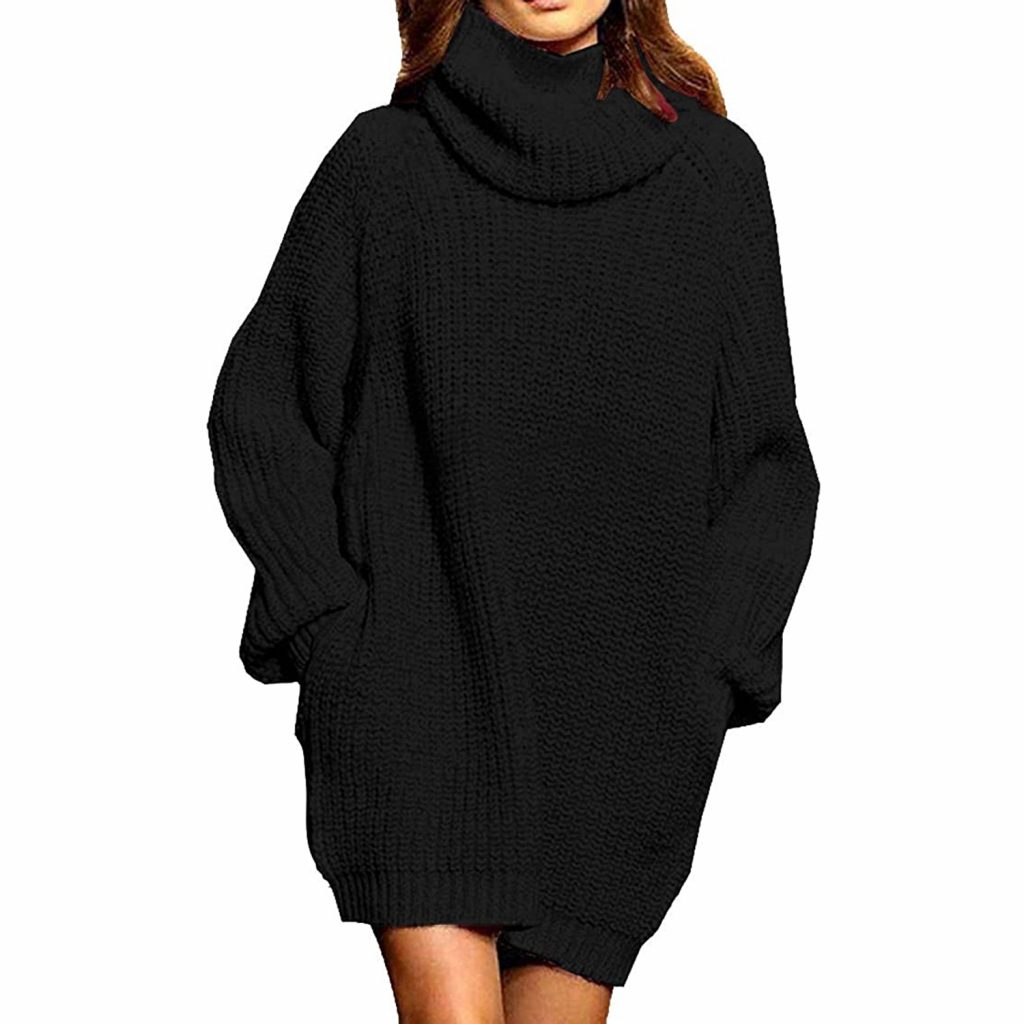 Long sleeve bodycon dress
Although the winter weather is upon us, you'll still need to go out and carry out your usual activities. The bodycon dress is an ideal winter dress because it comes in long sleeves to keep your arms warm. Also, it is midi length and thus appropriate for both a casual and corporate environment. For a complete look, pair the dress with ankle boots or knee-high boots.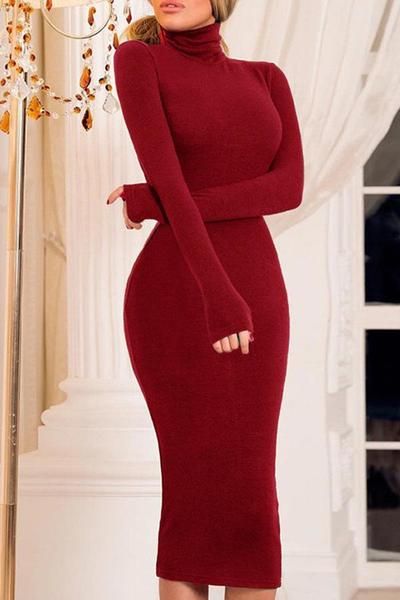 Boho dress
The boho dress is a blend of long sleeve and pull-over style mini. The dress has a cowl neck and buttons along the bustline. This winter dress is appropriate for travelers with its large pockets in front you can use to store items. It is a casual dress that will keep you warm and cozy. The dress is suitable for when you are flying, sightseeing, or when you are out enjoying the nightlife. Pair this with above-the-knee boots and you are ready.

Ribbed winter midi dress
This winter dress is both classy and elegant; say no to boring outfits during winter. The ribbed midi dress is made from thick fabrics that will keep you warm. It comes with long sleeves for extra comfort and is appropriate for any occasion. The ribbed winter dress is cute and comes in a variety of colors and patterns suitable for every style.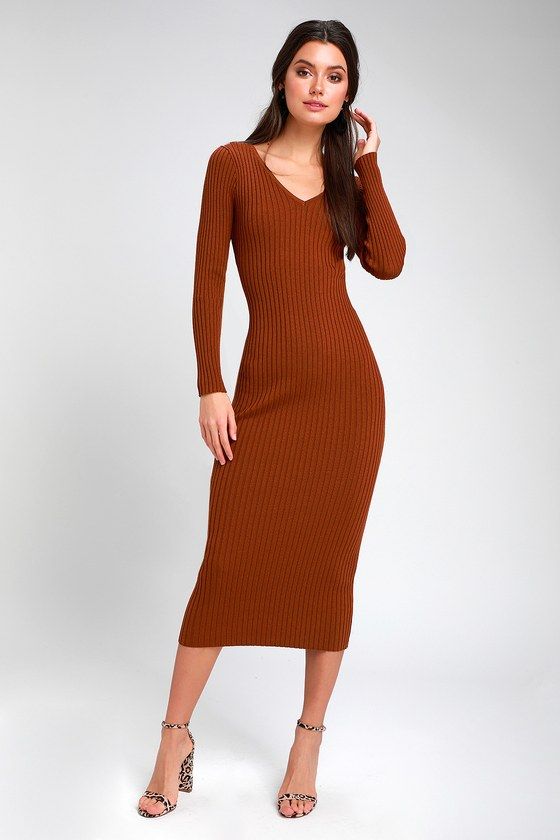 Cable-knit sweater dress
When you are thinking comfortable and stylish, you are referring to this cable knit winter dress. It is form-fitting and allows you to show a bit of skin even while keeping you warm. It comes in a long sleeve and midi length. The sweater dress is suitable for a casual event or an occasion where you need to be a bit more dressy.
Body-con midi dress
Bodycon dresses are trendy this winter; update your selection with this black bodycon midi dress. There is no color more versatile to wear than black as you can style it with little effort. This winter dress is suitable for a casual and corporate environment. Complete the look with ankle boots.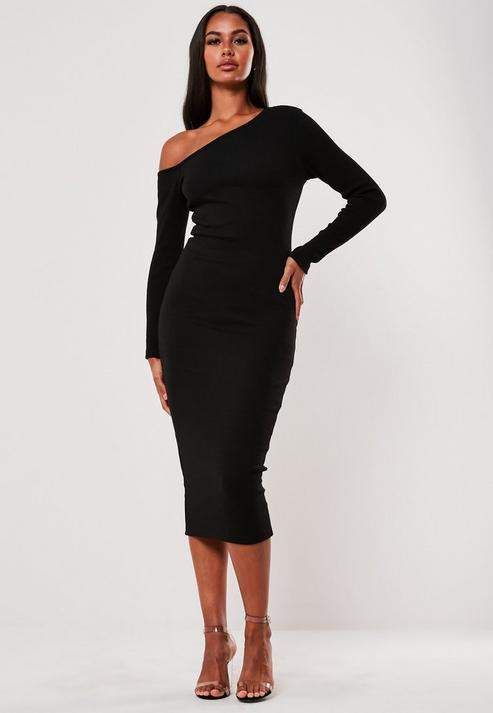 Nap dress
Nap dresses gained popularity in 2020 and since then the fashion world has gone crazy in terms of designs for nap dresses. The nap winter dress will leave you looking chic and trendy, while also keeping you safe from the harsh weather.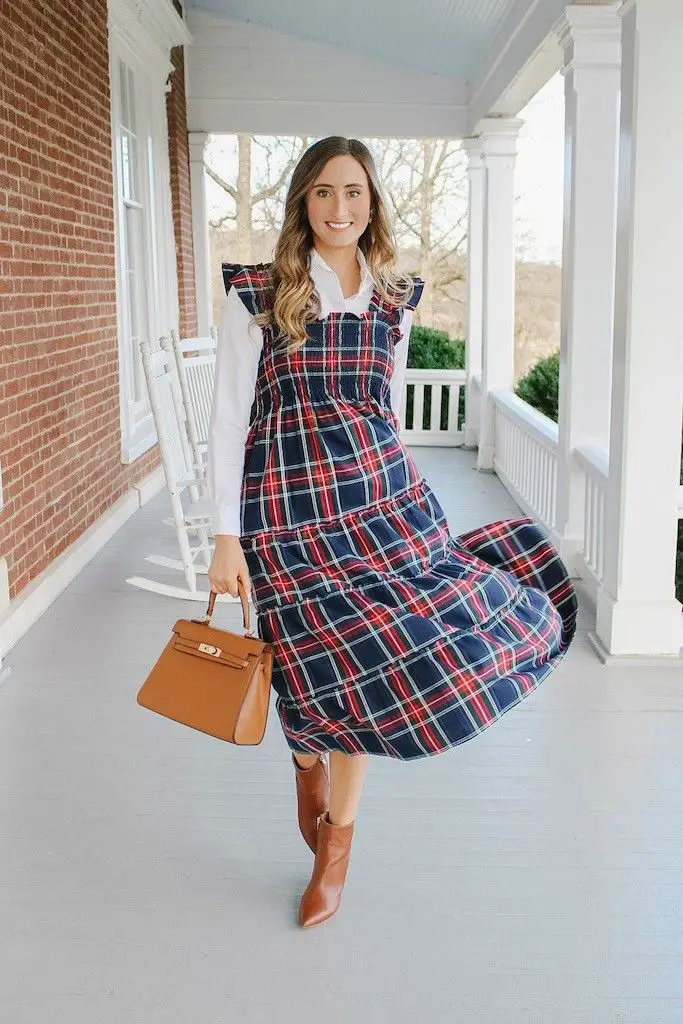 Tiered dress
Another trendy fashion item that gained fame in 2020 is the tiered dress; it is great for a chic look while also staying warm. The tiered dress can be worn over thick tights for extra comfort, paired with boots to keep your feet cozy, or worn with a jacket or a shawl for staying super warm.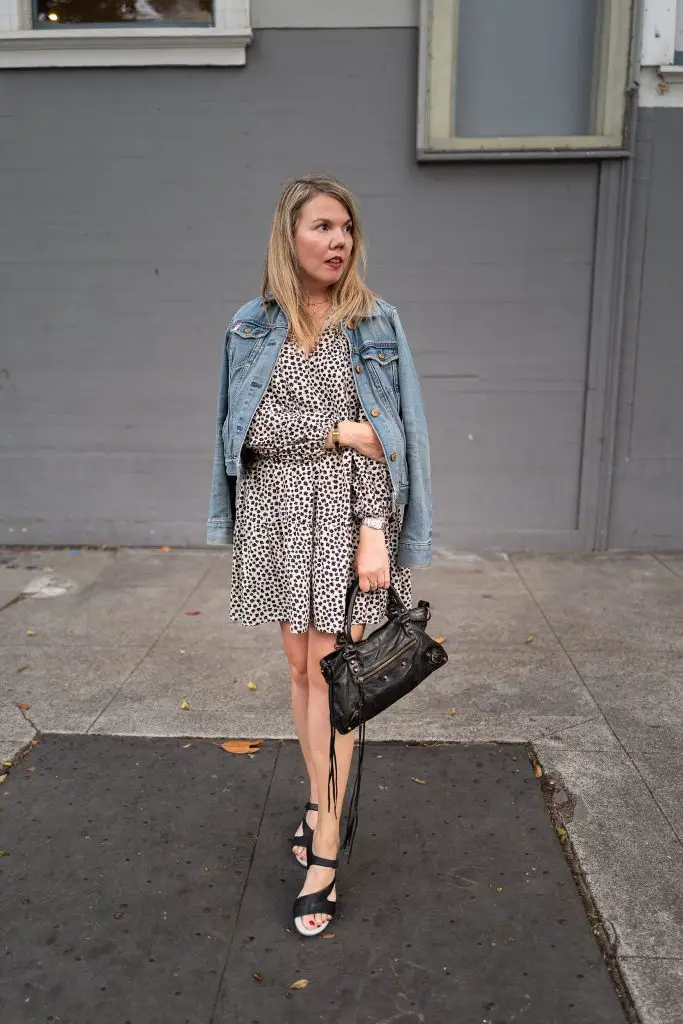 With all of these dresses listed above, you don't have an excuse to stick with boring winter clothes. Winter is upon us so hurry and shop for your cute winter dresses.