If you're of African descent or dark skin tone, you might be wondering if there is a category for chemical peel black skin. Yes, the beauty treatment gets recommended to people of all skin types facing specific skin issues. It effectively reduces fine lines for younger-looking skin since it removes layers of skin. 
There are tons of skincare products that boast of taking care of skin issues, but they affect the upper layer of your face. They mostly take a long time to show the result—chemical peel scraps off layers of skin for immediate effect. However, since chemicals get used for the procedure, consider a few things before opting for a chemical peel, especially if you have black skin. 
 I once had an awful experience with a chemical peel, so I did more research. I also interviewed some top dermatologists, so you don't get skin worse than before. Read on to find everything you need to know about chemical peels and answers to some misconceptions. 
What is a chemical peel?
Also called derma-peeling or chemexfoliation is a beauty procedure that employs the active properties of chemicals to improve your skin. When the chemicals are applied, it peels off layers of the skin depending on the potency of the solution. This takes off dead skin and reveals a smoother and brighter skin without fine lines. Although it's supposed to be a beauty treatment, it can cause injury and other damage to the skin.
Chemical peel Procedure
Going into my procedure with naivety, I thought that any beauty parlor could perform it successfully. However, a certified dermatologist can choose to do it in their office or check you into a surgery or treatment room. It usually starts with your face wiped down with a cleansing agent for dirt and skin oils. 
Next, your hair and eyes become covered with a protective sheet, and local anesthesia is administered. Afterwhich, the chemical solution gets applied to your skin. The chemicals used include salicylic acid, glycolic acid, lactic acid, carbolic acid, and trichloroacetic acid. They all work as restricted injuries that go through the skin layers to peel them and display a new skin layer.
The chemical gives a warm to hot sensation, depending on the chemical and your skin. This feeling should pass in a few minutes to provide a sting when the substances have kicked into action. A cold compress is then applied to your skin to soothe this stinging feeling. After which, the chemicals are neutralized and washed off. 
Depths of chemical peel
Based on the chemical used, you may get different results from the procedure. A good dermatologist should be able to determine a suitable depth based on your skin condition. Or your expected results from the process.
Light chemical peel: It is also called a lunchtime peel, only removes the outermost skin layer. This procedure treats acne, sun damage, uneven coloring, and wrinkling. Most times, the effects are not visible after the first session, and you might have to go for a series of treatments over time. A light chemical peel promotes glowing skin, with a healing time of hours to days. 
Medium chemical peel: This procedure goes through two layers of the skin- the outermost and upper-middle layer. It treats skin issues like acne scarring, discoloration, age spots, and fine lines. After one session, it reveals a smooth, fresh-looking face, with recovery for about a week or more. 
Deep chemical Peel: This gives the most visible result since it removes up to the lower middle skin layer. Only one session is needed to treat expanded sun damage, actinic keratosis, acne scars, and wrinkling. Recovery from it may take weeks, and there is usually an eight-week pre-treatment under a dermatologist's instruction. A bandage often covers the face after such a procedure because the new skin layer cannot be left exposed. 
What should I do before getting a chemical peel?
You must stick to specific rules if you hope to get the best result from your procedure. Also, since a chemical is a harsh substance to apply to your skin, you must properly care. It would be best to stick to the following rules in the coming days and weeks before your procedure.
Avoid staying under direct sunlight for two weeks before getting a chemical peel on black skin.

You should avoid getting other procedures like skin tanning in the weeks before going for your peel.

Avoid products that contain retinoids unless you receive an okay from your doctor.

Do not get a chemical peel on the skin with open sores and skin infection.

On the peel day, go in with a clear face, but your doctor will clean it anyways.

Apply the pre-treatment creams such as hydroquinone and glycolic acid as your doctor directs weeks before the procedure.

Sometimes, you may become placed on oral antibiotics, and you should take them a day before your procedure. 
Aftercare of chemical peel black skin
 A chemical exposes new layers of your face. In the hours and days after getting it done, you should treat your face like a delicate piece of work. It would help if you took the post-treatment advice of your doctor very seriously because your skin is susceptible to more damage. However, aftercare plans vary for different depths of chemical peels since they give different results.
Apply mild skin lotion and moisturizer as directed by your diction until you become fully healed.

You should only use other products, such as sunscreen, only when your skin gets restored.

You might need to apply ointment after a daily soak depending on the depth.

For light chemical peels, you can apply makeup a day after the session, while for others, you would have to wait weeks.

Avoid exposing your fragile skin to direct sunlight until your face has recovered.

If you opted for a deep chemical peel, you must stay on antiviral or antibiotics two weeks after the procedure.

Avoid going for any form of tanning treatment while your skin is still trying to recover. 
Side effects of chemical peeling black skin
Under normal circumstances, the benefits outweigh the side effects of a chemical peel. However, you are prone to some risks if you opt for a chemical peel procedure. The most common is a change in skin color, which means your skin may have a different color temporarily or permanently. You might notice redness, swelling, stinging, and scaling, which should pass in a few days to weeks. During this time, your skin will form flakes and peel off to give the desired result. There is also the risk of scars, especially if you are naturally prone to scarring. When it occurs, you would have to treat for spots separately. 
If you're on birth control pills or pregnant, going for a chemical peel may give you excess skin pigmentation. Although a deep chemical peel can reduce the prominence of scars, you should inform your doctor if you have keloid (overgrowth of scar tissue). In rare cases, a chemical peel can cause infections.
 Chemical peel black skin before and after
Based on the results you expect to see and the skin condition you're trying to treat, a good dermatologist will determine the depth of a chemical peel. It usually improves skin tone but can also reduce other skin issues, both on the face and neck area. 
Reduction of fine lines: Aging is a natural process that causes fine lines to appear on the skin. Even sun and other environmental conditions can affect the appearance of the skin. After a peel, your skin will look younger. 
It treats hyperpigmentation: With chemical peel black skin, you can get your face clear from sunburn, live spots, and even freckles. Since after the layers get taken off, it reveals an even skin tone.
It reduces acne: A good chemical peel should rid your rough skin giving it clearer skin. This treatment for acne is effective when it is not fungal-related but will also clear the spots it leaves behind. 
It improves melasma: Sometime, dark patches may appear on your skin due to hormonal changes from pregnancy. Other types of face cream may not be effective in treating it, unlike chemical peels that instantly reduce the appearance. 
It improves mild scarring: A scar that does not penetrate deep under the skin layers might disappear after a chemical peel. 
Related article: Best face moisturizers for maximum hydration
What a chemical peel won't do
This chemical procedure is excellent, but it sure is no miracle worker. While it reduces fine lines, it may not be effective with severe wrinkle lines, especially those associated with age. It will also not show any visible results against sagging skin; you need procedures like face or eye lifts. On the other hand, for scars, a deep skin scar that needs facial reconstruction may be resistant to chemical peels. To ensure you go through the process for nothing, ask your dermatologist for suitable skin issues. I opted for a chemical peel because I wanted a smoother face, which still turned out to be a failure.
Is a chemical peel safe for black skin?
Peels can be done on different skin types, with primary skin conditions, but it gets tricky with dark skin tone. This is one piece of information I wish I had known earlier before the procedure. Skin composition is on a level the same for everybody, but melanin production is high on the surface for black skin. The melanin-rich pigmentation serves a beneficial purpose against UV rays but might react poorly to chemical treatment. This happens especially when your skin gets plagued with conditions like changes in texture and melasma. 
If you have black skin, a chemical peel might cause post-inflammatory hyperpigmentation. Which makes your skin appear darker than it already was. It can also make your skin condition worse than it was before. The procedure is very aggressive against the skin tissues and layers. So, before you choose to go with a chemical peel black skin, ensure you get a recommendation from a professional dermatologist. 
Who shouldn't get a chemical peel?
Everyone desires a clearer and youthful-looking face, but sometime your skin might require you to sit it out. This doesn't mean other treatments are not available for your skin condition. Below is some reason why chemical peels may not be suitable for you if: 
-You have sensitive skin or are on medications that make your skin extra sensitive. 
-Your skin is prone to repeated skin scarring, including coloring in the scars.
-You won't be able to stay out of the sun for the healing duration.
The best chemical peel for black skin
It is best to get light peels if you have black skin since it has a low concentration of glycolic acid. They are effective for treating skin conditions, for clearer skin, from home. 
Reduce large pores and uneven skin with this mask peel. It leaves your skin looking hydrated and radiant after its 5mins use time in just two steps. 
Soothe and clear and improve the appearance of your skin with these pads from QRxLabs. It contains pure glycolic acid, Vitamins C, E, and B5, to exfoliate and reduce fine lines and scars. They also come enriched with green tea and allantoin extracts. 
Go for this pore minimizing and blackhead correcting glycolic and lactic acid formula. It comes infused with extracts of Vitamin C to brighten your face. The product also contains hyaluronic acid to hydrate and give your skin a plumping effect as it tackles the fine lines. 
You should get this intense exfoliation glycolic peel if you're hoping to get even skin tone and treat sun damage. It gives a smoother face and improves hyperpigmentation with its potent AHA concentration. 
Get this quality formula that focuses on reversing aging and reducing wrinkles. It also promotes a brighter, healthier, and clearer skin complexion. 
This product comes as exfoliating pads infused with active acids to give your lighter skin with diminished spots.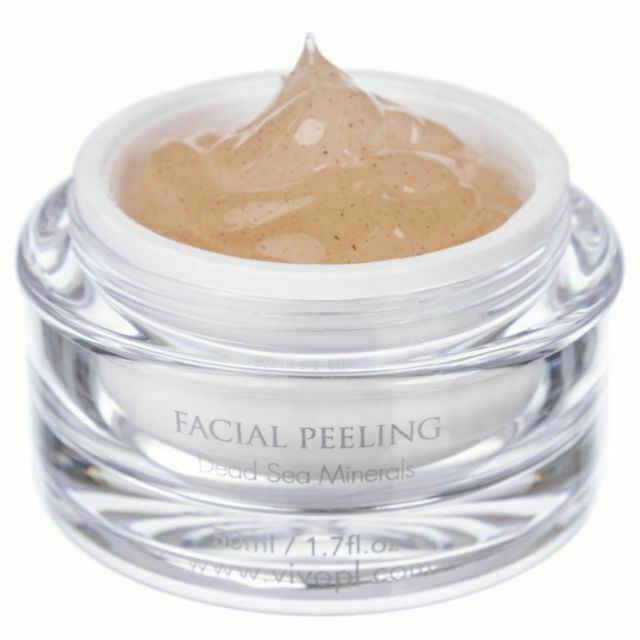 If you have black skin, you need a gentle peel, and this Per Lei gel formula is the one you need. It refreshes the skin while reducing fine lines for a younger-looking face. 
Conclusion
Before opting for a chemical peel black skin, book a consultation with your doctor to discuss possible side effects. You should always do a patch test before applying anything to your face. Have you ever had a similar experience to mine? After trying the peels, I recommend please leave them in the comments and your reviews. Stay Beautiful!
You may also like to read,
–12 best peel-off facemasks for the smoothest skin you've ever had
–Where to buy the 10 best moisturizers for black skin
–Understanding the craze behind beauty serums and the best ones to use