Of the deep color shades of lipstick, plum is a bold choice to rock. The lipsticks come in a deep rich hue that promises to bring distinctive effects to your face. From pale plum to juicy Crayola, the deep purplish color looks beautiful on almost all skin tones.
This is a great time to update your makeup kit if you can find the right shade of plum lipstick for you. I am that sure with the rich hue the plum color brings, you will definitely be adding more than one shade to your makeup collection.
Know your skin undertones
Before we dive into how to find the perfect plum lipstick shade for you, it is important to know your skin undertone to avoid basic makeup mistakes. There are basically three undertones: cool, warm, and neutral.
Cool undertones: Your skin tans to a rosy hue when light, and reddish if you're darker. If you also notice you have blue and purple veins, then you have cool undertones.
Warm undertones: Your skin tans to golden when medium, and caramel if you're darker. Your veins usually appear green.
Neutral undertones: Your skin tans relatively, as you stay under the sun. People with neutral undertones cannot tell the exact color of their veins. This is because the veins are not vivid in the skin.
Choosing the right plum lipstick
Here are some plum shades that will help you make a bold makeup statement. Find shades that flatter your skin tone and include plum lips in your makeup routine.
True plum lipstick
This is a pop of color that can be very dramatic and suitable for a night out with the girls. It has a rich rosy pigment that is suitable for most skin tones. Most ladies can safely pull off this lip look.
Plum magenta lipstick
This is for when you want to wear less makeup and stand out. These plum lips will draw all the attention. It is an intense pinkish plum that looks great on warm skin tones. This is because the brightness of the shade blends well against the skin.
Brown tinted plum lipstick
Brown tinted plum holds the promise of full deep coverage. This shade is dark as merlot but with hints of purple. It suits all skin tones but favors the neutrals more.
Aubergine plum
This shade reminds you of juicy plum fruit. It is deep and suits a full makeup updo. The shade is perfect for those with an olive skin tone. This lipstick might just be your favorite after only one swipe.
Mauve purple plum
This plum shade gives dimension to your lips and whole makeup. It is a cool color that looks perfect on those with a lighter skin tone.
Sheer plum lipstick
The sheer plum lipstick shade is a comfortable plum look that is suitable for all occasions. It picks up well on darker skin although other skin tones can try it on. It is great lipstick find to try on for your next makeover.
Neutral plum lipstick
This is a shade that stays natural and goes with any makeup style. It looks good on olive skin-toned people and it's just a cool lipstick shade you can wear every day. It's a plum shade you can trust as a go-to for a quick plum lip.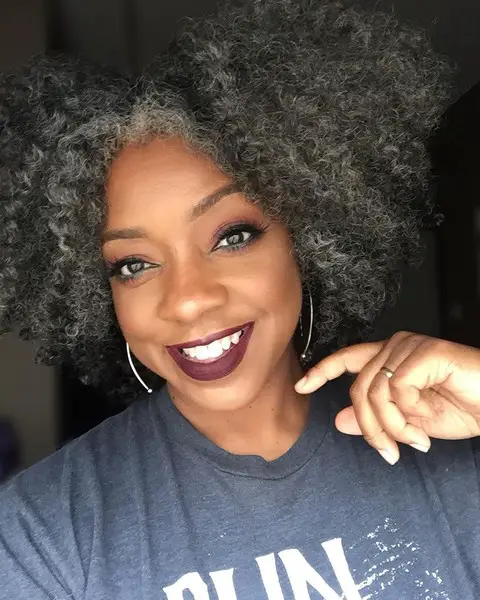 Dark plum
Cool skin undertones with a warm skin tone are deep dark plum favorites. It is such a rich flawless color, that it will give you the perfect pout. Paired with the right makeup, the color packs a punch and is a color that proves that dark does not have to be drab. Dark plum holds the promise of being the right shade for you.
Berry tinted plum lipstick
It is a bright shade of plum that gives the wow factor with its ability to turn up your makeup. This vibrant lip color will go well with an olive skin tone that has neutral undertones. Apply some shimmer eyeshadow to a properly blended face. Pair this look with a cute outfit and you'll be turning heads when you step into the room.
Glossy plum lipsticks
New to the world of plum, or still not sure of the right plum shade for you? A safe choice is to go for plum lip gloss. You can alternate between light and dark shades till you find one that looks perfect. Thereon, you can go for a full plum lip makeup look.
In conclusion, if you are not sure of your skin tone, it is best to buy lipsticks from samples you have seen on a model with a similar skin tone to yours. Some lipstick shades that are suitable for lighter skin can also work for darker skin with the right blending technique.
A tip for doing plum lipstick makeup is to use the same shade of lipstick and blush and apply highlighters. To keep the focus on your lips, ensure that the rest of your outfit is in basic colors. Your makeup game is bound to change when you properly apply plum lipsticks.
Try different shades till you get the perfect one for you. After all, it's just makeup so you can always wipe it off.