Beauty takes a lifelong dedication to maintain, and the use of face serum is just another way to help the face be its best self. It is often a battle against age, the facial lines, wrinkles, or skin that has its fair share of problems. To improve their skin, women employ the use of skin and face serums.
A serum is an oil or water-based beauty product that gets easily absorbed by the skin. So, when you spread the formula on your skin, it soaks it up for a faster result hence the craze for it in 2022. Serums come packed with active ingredients in high concentrations that get sucked into the skin when applied. This means a face serum will act faster on the skin than a lotion.
The classic serums come in cute small bottles with a functional dropper and the packaging is not only for aesthetics. Since you only need a couple of drops, the dropper helps control the quantity you spread on the skin. Different serums get produced to address specific skin issues, and it might be challenging to know the ones you need. Would you love to see how a great serum can improve your skin? You are in luck, as we have got all the info about this wonderful beauty product below.
How to choose a good face serum
The beauty space has become flooded with different types of face serum, and for a fact, not all of them work the same. Price is usually not an issue when finding a good face serum unless you like luxe beauty products. But there are a few ways to determine the best, such as ingredients and the consistency of the formula. But more importantly, your search for a face serum should begin with a target skin problem.
– Active Ingredients
Deciding the best serums is often complicated because some contain an active ingredient that will help combat aging. Other contains antioxidants that can help eliminate wrinkles, such as resveratrol. Some brands combine vitamins C and E to support collagen production and hyperpigmentation.
Retinol is another commonly used ingredient that most brands use since it is anti-inflammatory and reduces fine lines. You can easily spot a product that will help with that based on the active ingredient it contains.
– Your skin issues
The choice comes down to your skin needs when you are aware of the skin issues you are trying to solve. Brands containing brightening substances like glycolic acid are an excellent choice to solve discoloration issues. It is best to opt for products that contain hyaluronic acid to give moisture to the skin for dry skin. Or ceramides, as they are fat molecules that help to lock moisture in.
Related article: 12 best peel off facemasks for the smoothest skin you've ever had.
Vitamin E is also known to help flaky or dry skin, so tilting towards such a product is a great idea. If you are hoping to improve the quality of your skin, you can opt for brands with hyaluronic acid, stem cells, or collagen. This criterion only works when you have determined your skin's issue and know the ingredients that will work for it.
– Sensitivity of your skin
Most serum comes loaded with many active ingredients in high concentration for visible results. When the active ingredients are higher, it will work faster, but it is not the best for a person with sensitive skin.
If your skin is prone to getting irritated when several beauty products are applied, you naturally have sensitive skin. You may want to stick to skin serums that have a lower volume of ingredients for the best skin outcome. Using a moderate product and getting the required results is better than chasing fast results on damaged skin.
15 best face serums
Choosing the best serum is peculiar to specific needs, but many products solve skin problems. So, it leaves you confused about which product you should shop for. This list will help you narrow down the search for a face serum that works effectively for target skin problems.
1. SkinMedica TNS essential serum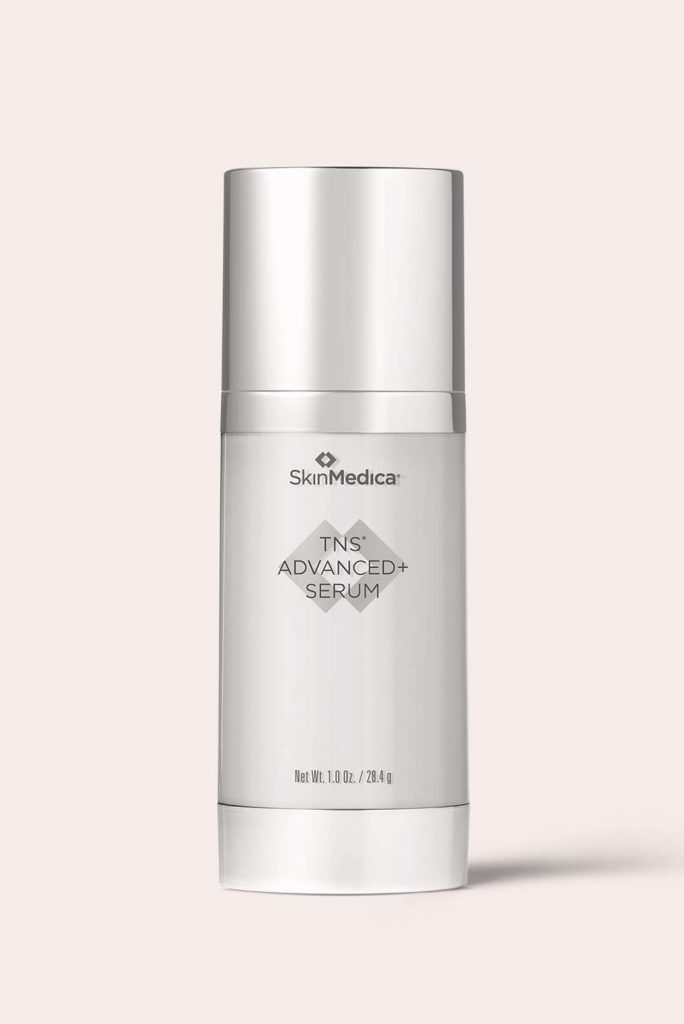 Splurging on serum is a worthy investment, as the bottle comes divided into two segments that come out at once to give the best result. One chamber contains a growth formula that will enhance wrinkles, skin texture, and tone. At the same time, the other chamber contains antioxidants and anti-aging substances that keep the skin firm and protected. This formula is more active at night because skin cells regeneration occurs. So, many people prefer to use it at night.
2. SkinCeuticals C E Ferulic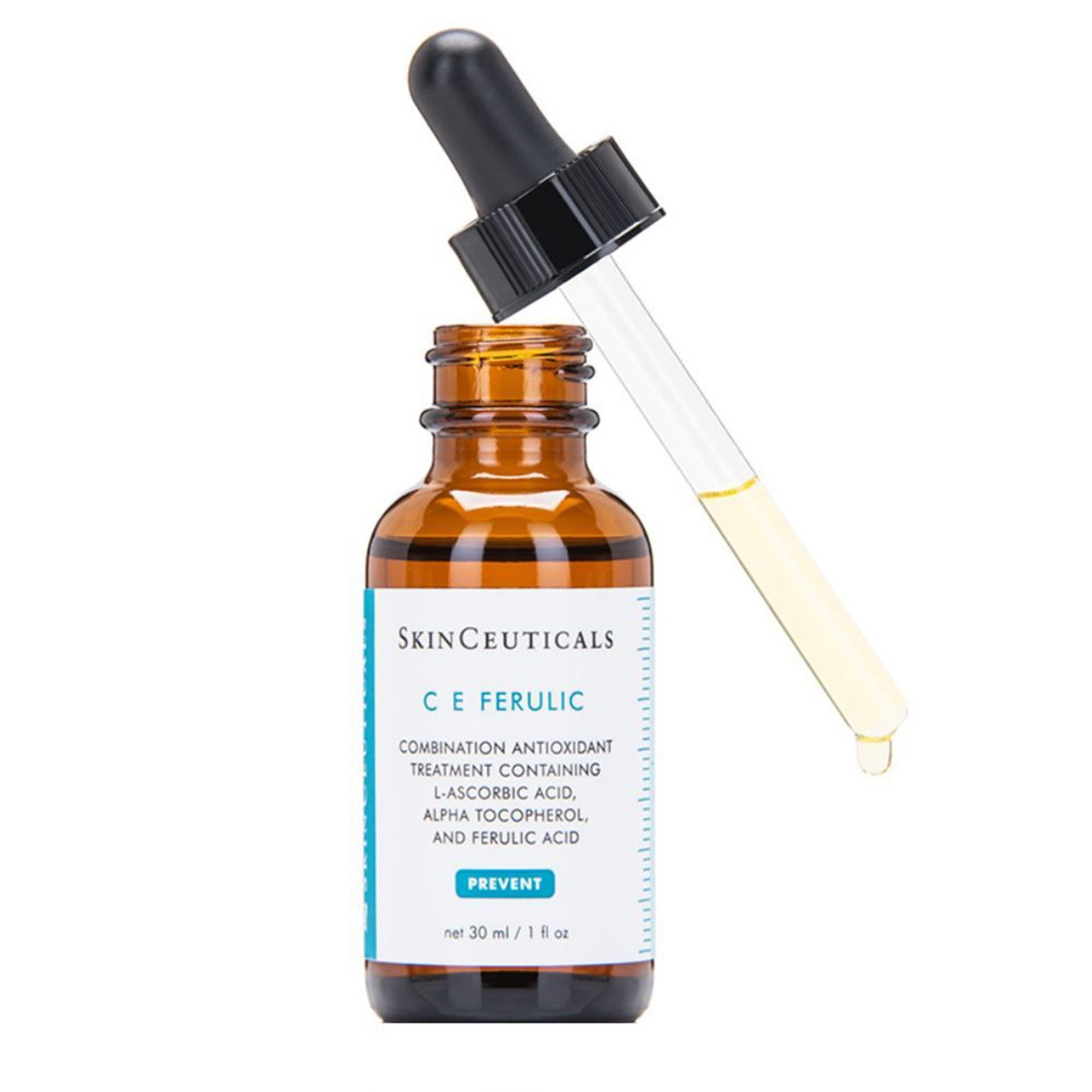 The praises for this face serum are endless since it effectively gives healthier skin. The formula is vitamin C-based, with a combination of ferulic acid and vitamin E. According to the brand description, it helps reduce wrinkles and fine lines. It also protects the skin from free radical damage and has SPF for sun damage. It is making this product a star choice for everyone.
3. Vinter's Daughter Active Botanical Serum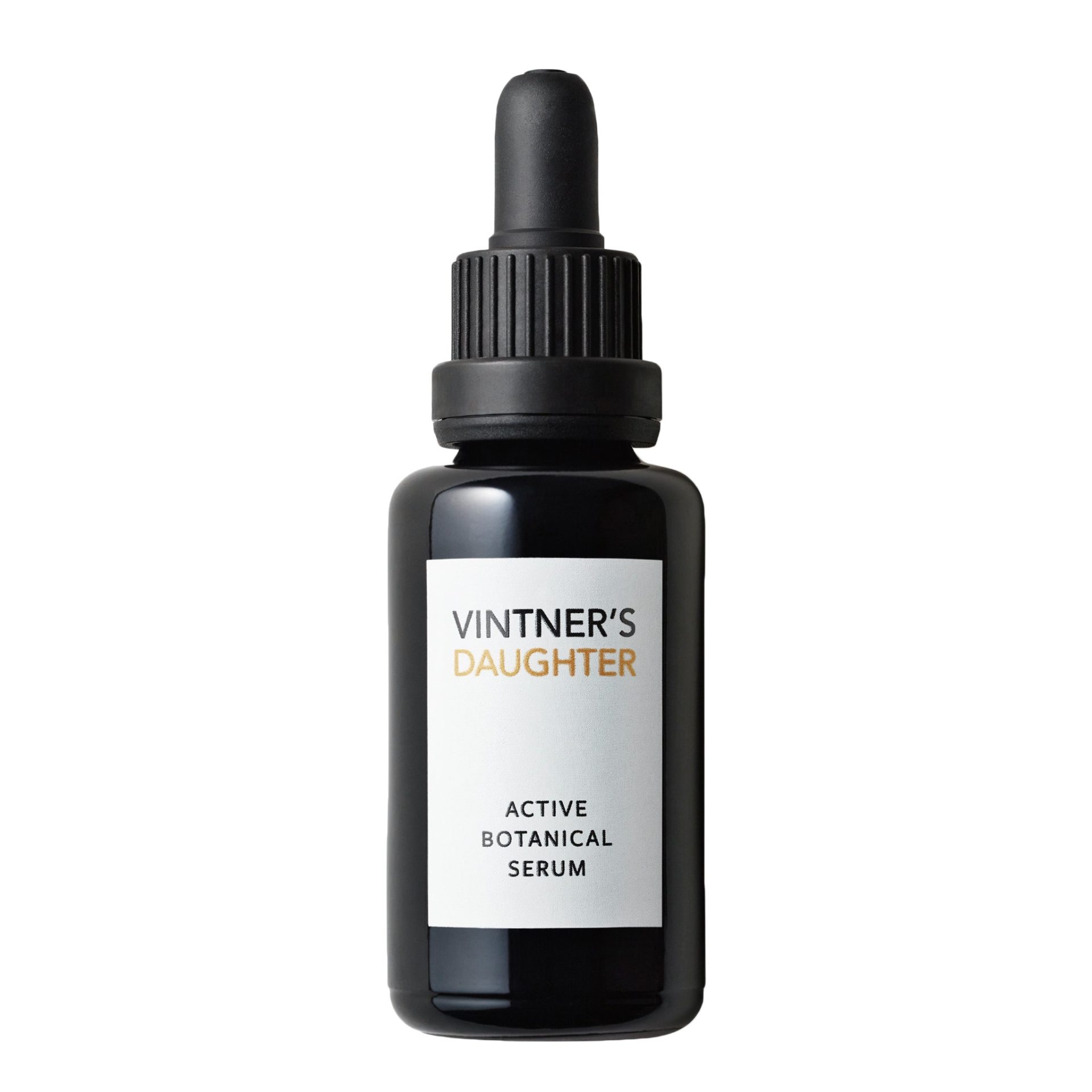 From the name, you know this product harnesses the healing powers of plants. The formula comes packed with 22 curated plant extracts containing all vitamins and antioxidants your skin needs. It is pretty famous for its efficacy, making it the brand's star product. Continued use of the formula will enhance the quality of the skin since it nourishes and hydrates the skin.
4. Sunday Riley Good genes all-in-one lactic acid treatment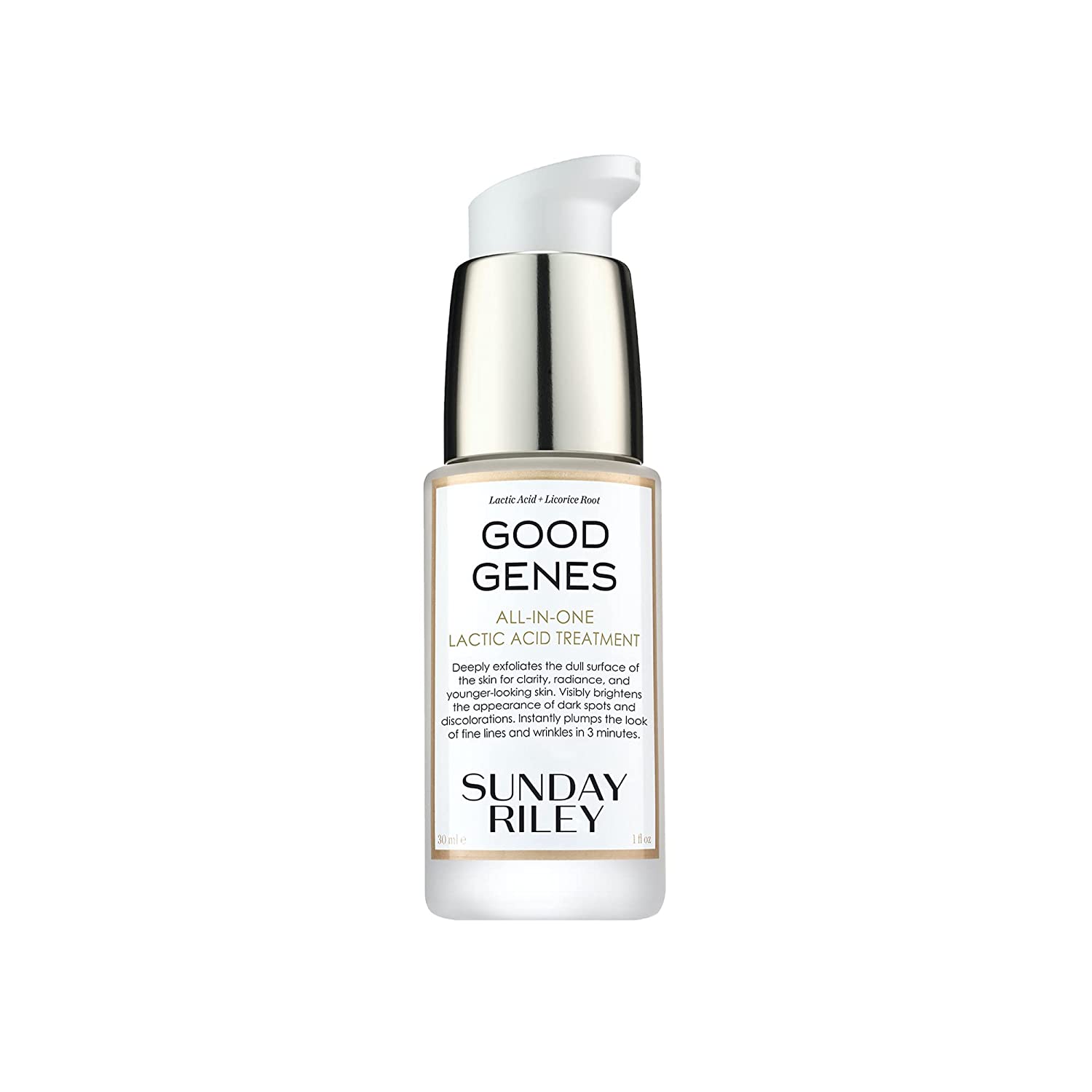 Skin glow is essential, and this brand focuses on delivering that with its lactic acid-based formula. This serum contains prickly pear, lemongrass, and licorice root to brighten and smoothen skin. They work with effective AHAs to improve open pores, wrinkles, and bumpy texture. It is also potent in combating scars from acne and breakouts.
5. Dr. Barbara Sturm calming serum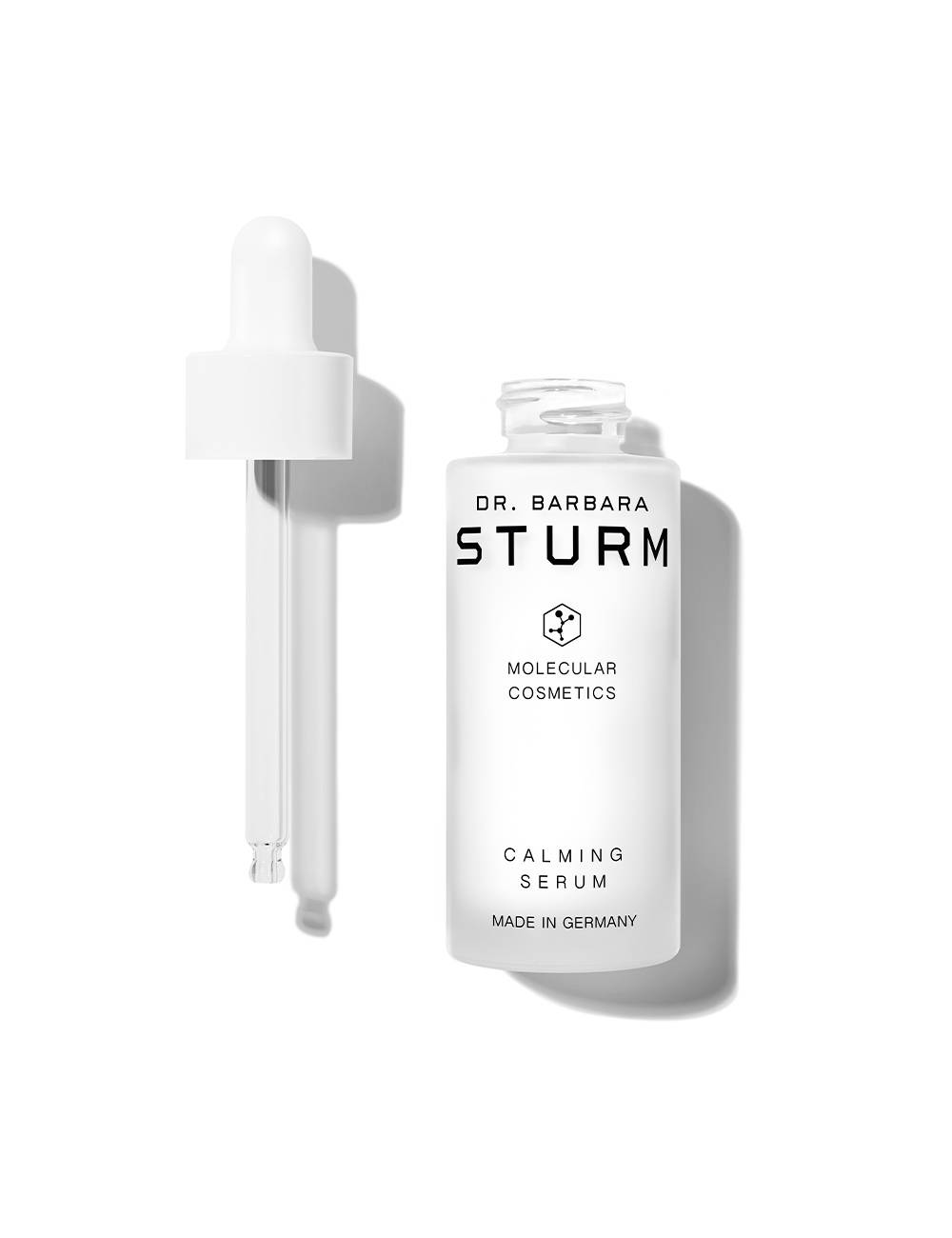 Sometimes the skin becomes sensitive due to exposure to sunlight or other harsh chemicals. But it would help if you still had a face serum to help improve your skin condition, then this calming serum will solve this issue. The formula comes with natural products such as sunflower and echium that soothe skin irritants. However, the active ingredient in this product is purslane, which prevents free radical damage and hydrates the face.
6. iS Clinical Active serum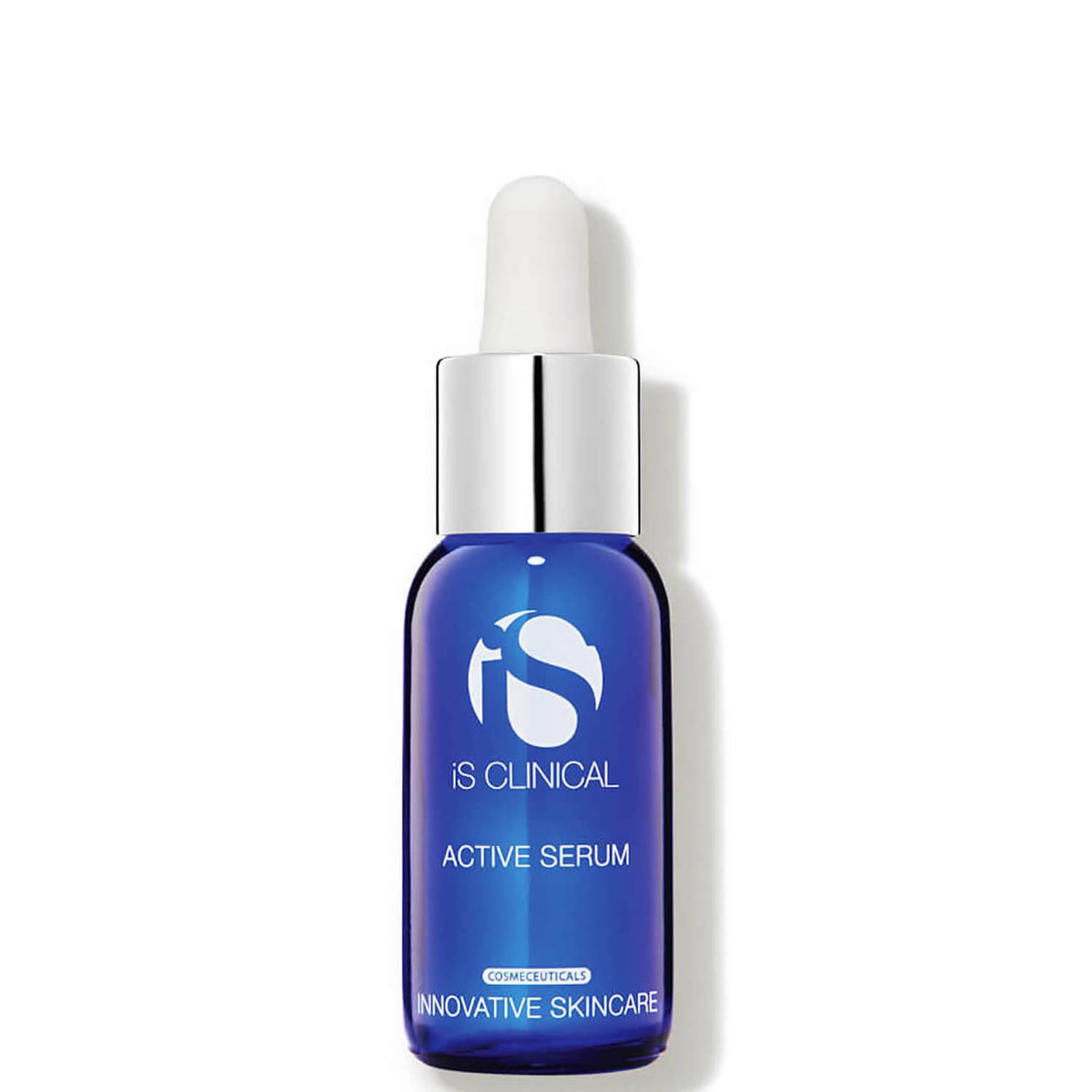 When you need a serum to help with breakouts, going for a product that contains a salicylic acid is a great option. And this active serum comes made with a white willow bark tree extract with a high concentration of salicylic acid. This product will clear your pores, so it is free of oil and dirt that causes breakouts. Since the acid is very active, it is balanced with bilberry extract to give moisture and eliminate skin irritation. Overall, this face serum is an excellent choice for smoother and younger-looking faces.
7. SkinCeuticals Phloretin C F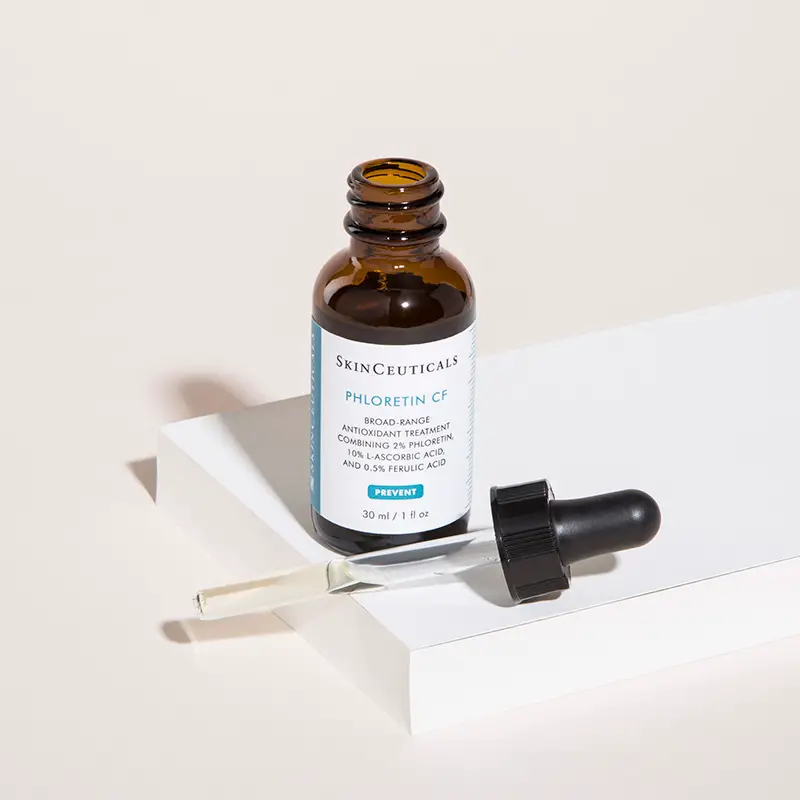 This vitamin C-based face serum is one of the best for those with oily skin. It uses ferulic acid and L-ascorbic acid, a high concentration of vitamin C, to create a balanced formula that can easily seep into the skin. Unlike the C E Ferulic formula, it does not contain vitamin E, which clogs the pores. It is also effective for treating pigmentation problems as it increases pigment production.
8. The Ordinary: Niacinamide + Zinc oil control serum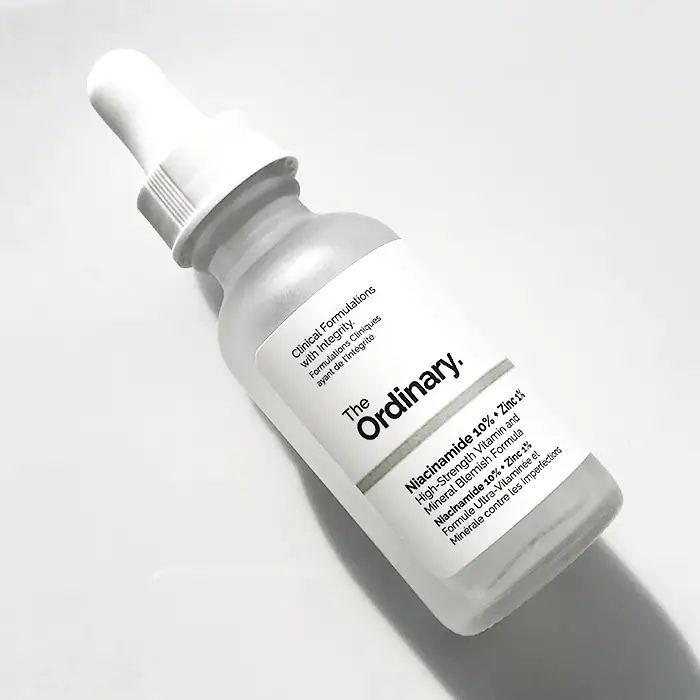 This formula uses a 10% niacinamide and 1% zinc combination to give an oil-free skin for a great price point. It is also effective for reducing the skin pore sizes and redness, resulting in an even complexion without shine. You will notice faded acne scars and a brighter skin tone with controlled oil production.
9. The Inkey List: Retinol serum anti-aging serum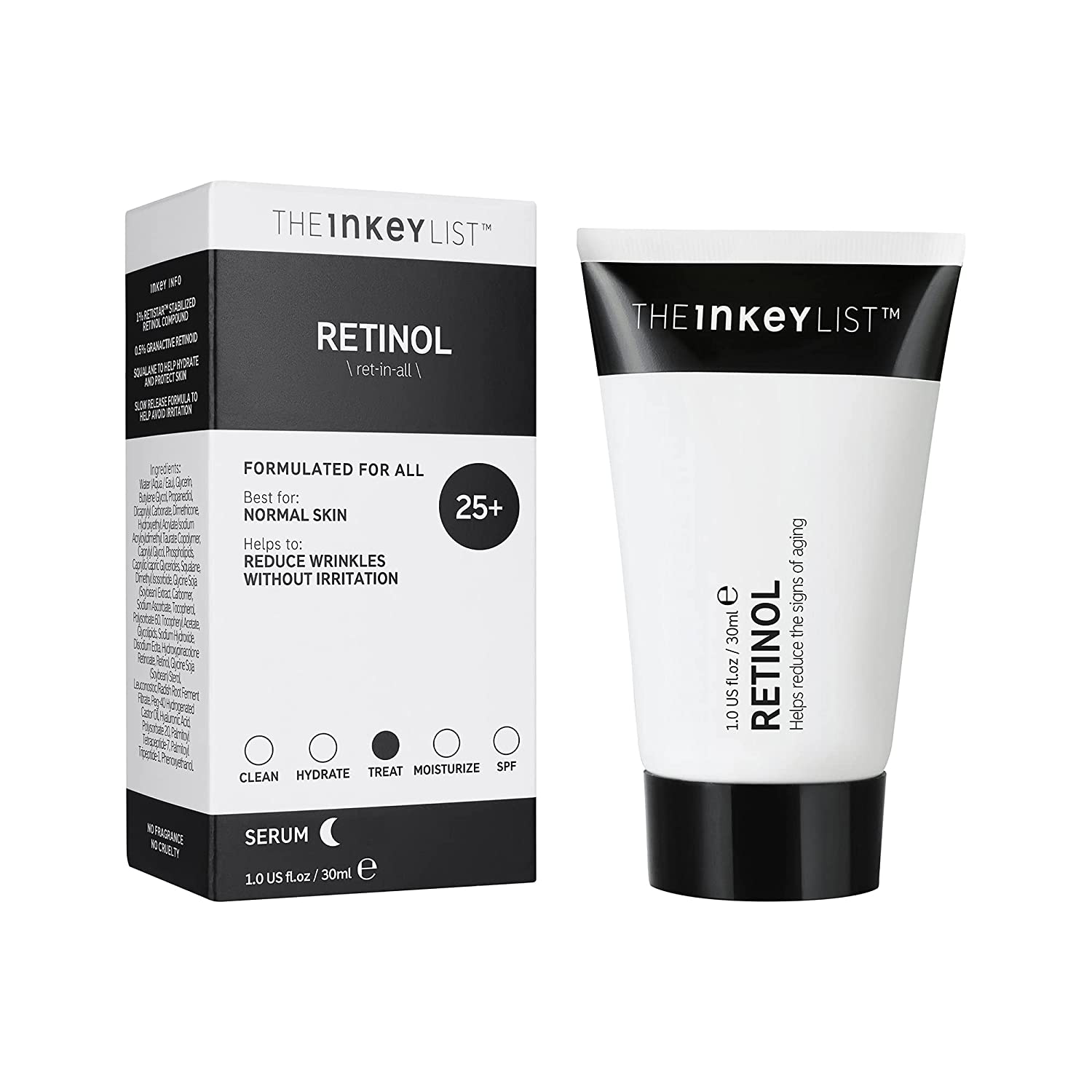 If your skin requires retinol, this product is a great choice. It contains the right retinol concentration and squalene for hydration. With continued use of this formula, you will notice improved skin color and wrinkles.
10. Neutrogena: Rapid wrinkle repair serum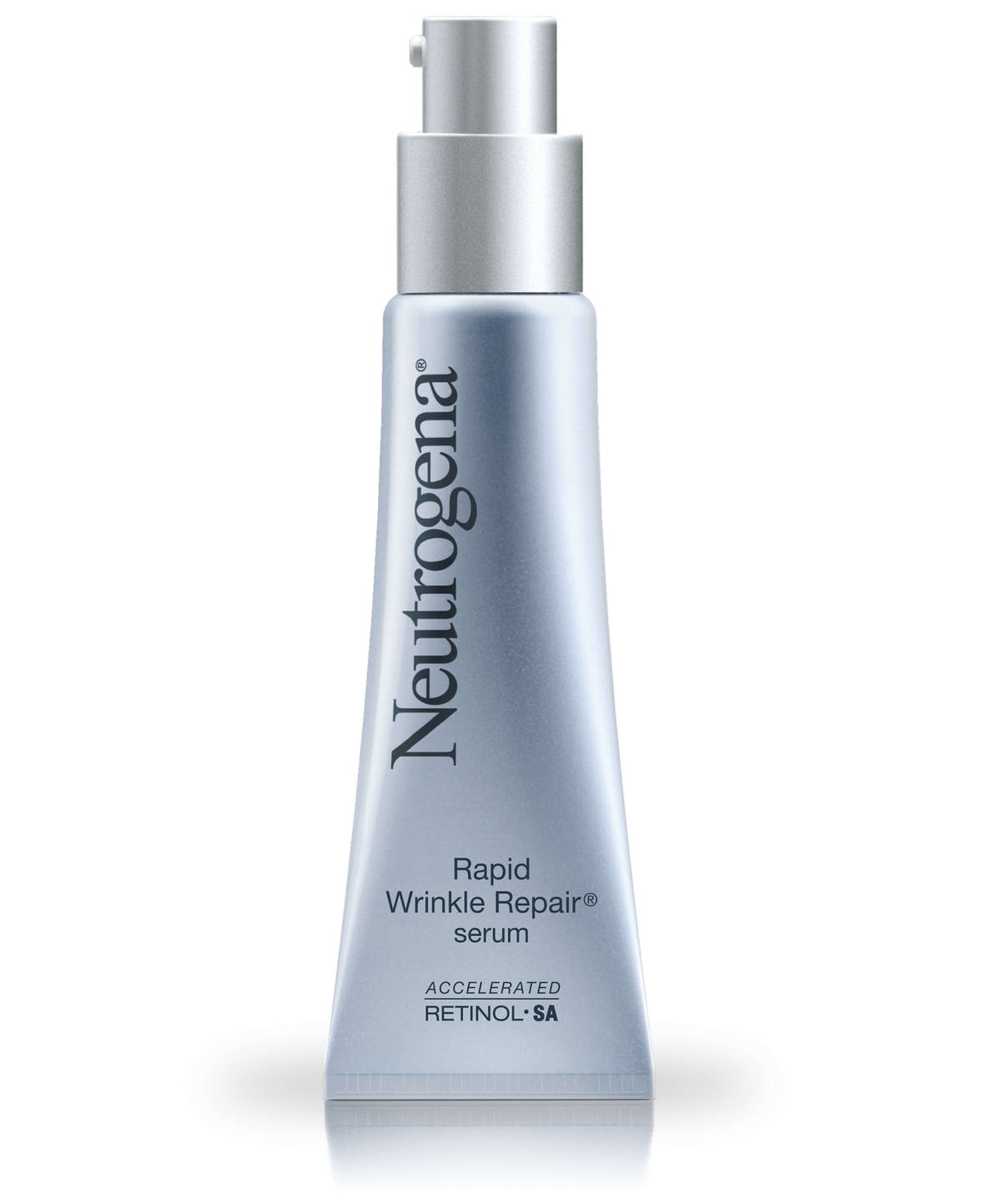 This formula is both affordable and efficient for enhancing the skin among the drug store staples. Using this product promises to reduce wrinkles and brighten the skin tone in weeks. The active ingredients include accelerated retinol, which helps the skin's overall texture. It is also a great product to make the skin soft because it contains hyaluronic acid.
11. Peter Thomas Roth: Water-drench hyaluronic liquid gel cloud serum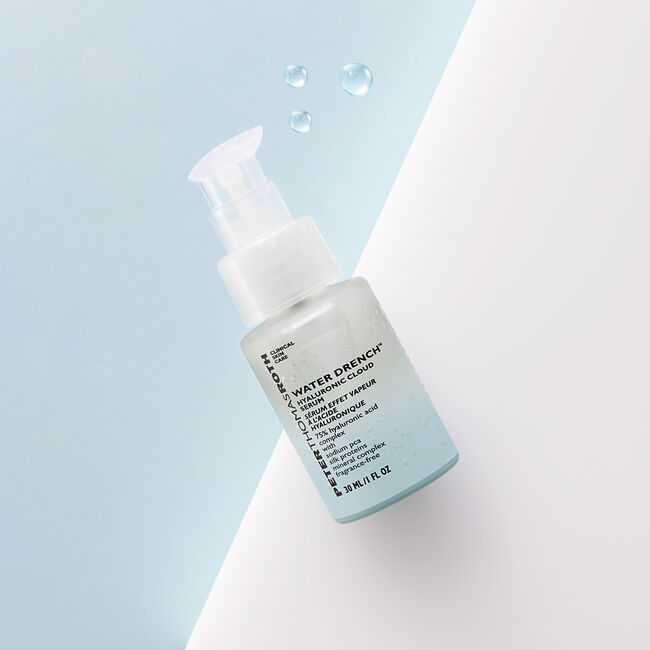 This brand uses a 75% concentration of hyaluronic acid to keep the skin hydrated by retaining moisture. It also combines silk protein for an effective textured formula that makes the skin soft and smooth. So, this product will reduce wrinkles, makes the skin plump, and revive your skin appearance. When the goal is to improve the health of your skin, you should opt for this hyaluronic-based formula.
12. Caudalie: Vinosource-Hydra S.O.S thirst-quenching serum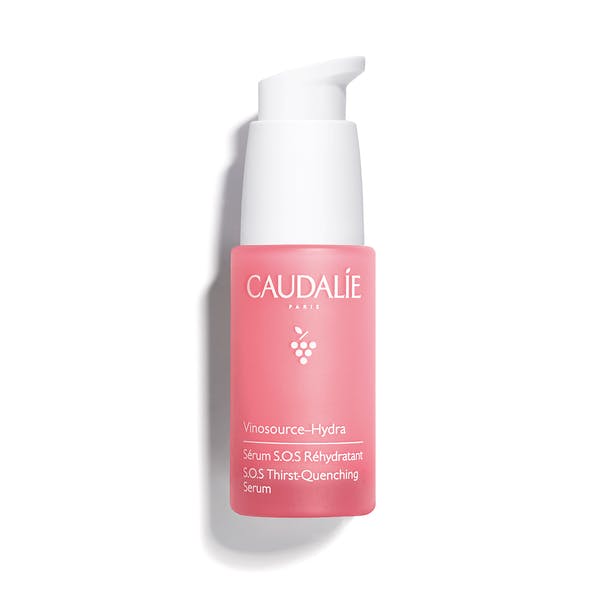 Look no further than this ultra-hydrating serum from Caudalie if you have sensitive skin. The formula uses hyaluronic acid to give needed moisture to the skin. It also gets made with organic grape water for extra hydration and eases irritation. Rather than using an exfoliating ingredient, the brand uses antioxidants to help aging skin.
13. Augustinus Bader: The serum
This product uses its patent TFC8 technology to create its serum and moisturizer. Which makes the skin absorb the formula quicker. It also contains over 40 ingredients that are good for the skin. If you struggle with hyperpigmentation, wrinkles, and dryness, this product is the solution you need.
14. Revision Skincare: C+ correcting complex 30%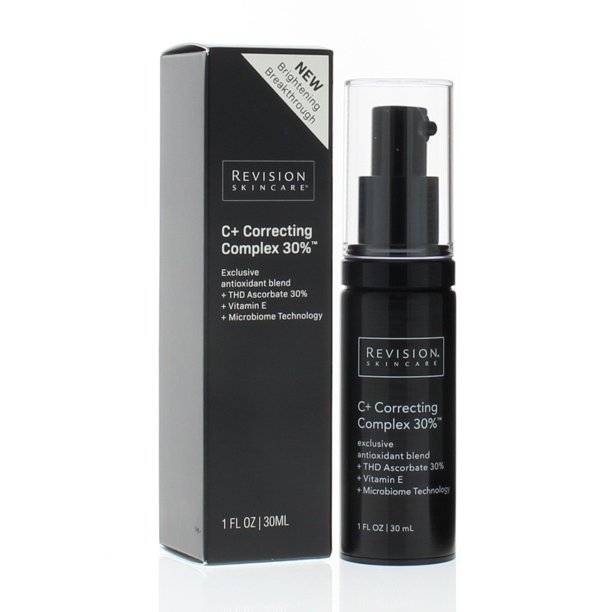 Tetrahexyldecyl ascorbate is the potent ingredient used in making this formula. It is vitamin C, but it balances the product in a soluble oil state. So, it is excellent for combination skin because it combines the powers of this potent ingredient with others to improve the overall health of your skin. The formula also brightens the face without causing any irritation.
15. L'Oreal Paris: Revitalift derm intensives 1.5% pure hyaluronic acid serum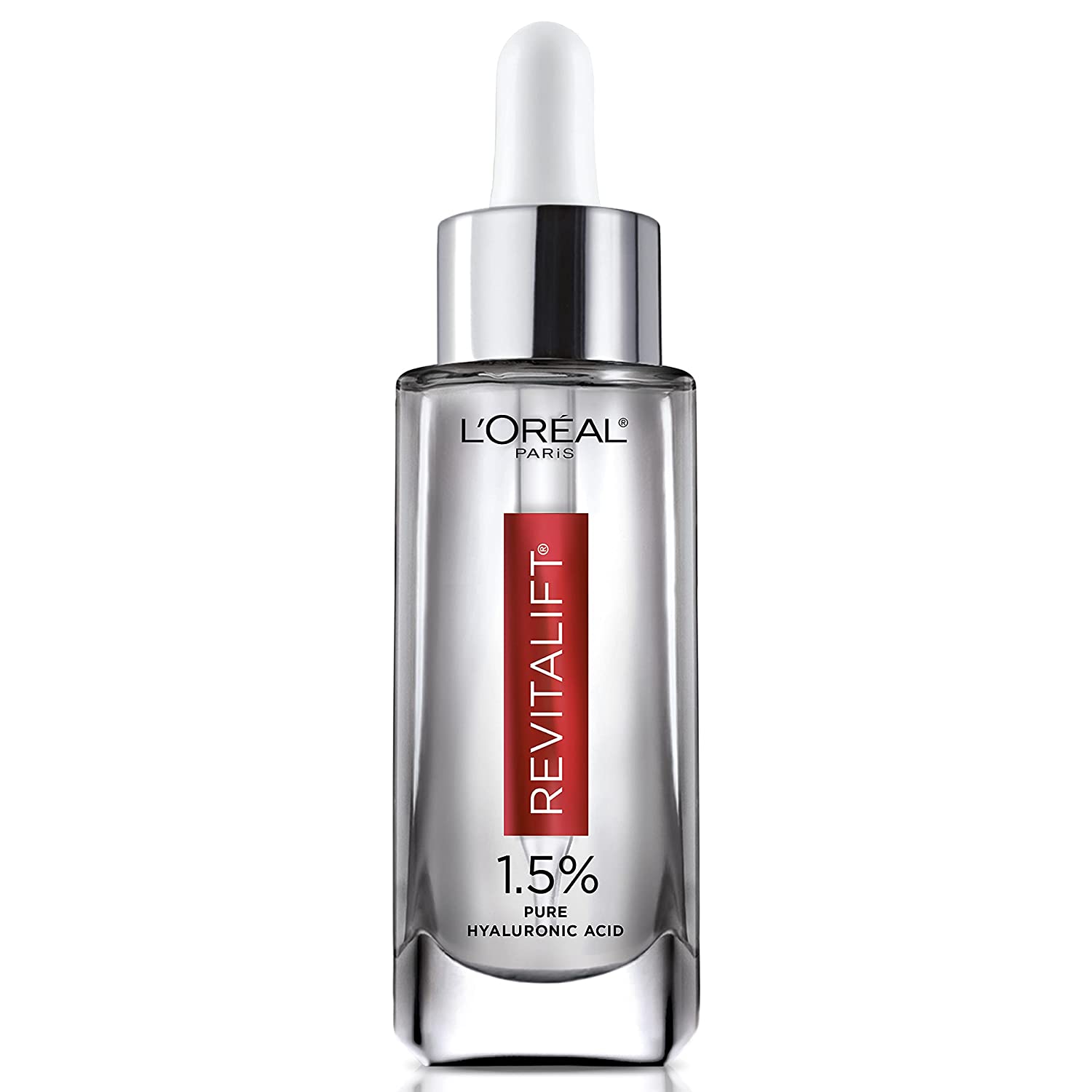 For a plump and hydrated skin, you will need this revitalift formula for its 1.5% concentration of hyaluronic acid. The recipe sits nicely on the skin and smoothens fines lines with the face's needed moisture. It works well for any skin type and gives an impressive boost to the skin after use.
How to apply a face serum
If you are using a serum for the first time, you should do a patch test before spreading it all over your skin. So, take a tiny droplet and apply it to a small area. If your skin does not react to it, you are good to go.
A face serum will work better with clean skin, so ensure you wash and cleanse your face before applying. After which you can spread the serum in droplets on different parts of the face,
You can apply a moisturizer afterward to lock in the moisture but be careful not to mix two products that can irritate your skin. Serums can be used daily in the morning and night as instructed for your skin routine until you see visible results.
Who uses a face serum?
Anyone can use that is hoping to improve the quality of their skin serums. To achieve flawless skin, we try different products that will give the best result. Serums became the obvious choice because of the highly concentrated ingredients it contains. And essentially how easily the skin absorbs it into the skin for quick outcomes.
So, when applied inconsistency on the face, it targets and solves several skin issues, including aging and fine lines. Face serums can also be layered with other skin products when trying to achieve a specific result. Most people use a serum when they have apparent skin issues or require a formula that will balance out the skincare routine.
You may also like to read, Top 20 Bootcut Leggings You Will Love to Get Your Hands On.