Tarana Burke is an activist and community organizer from America. She founded the "Me Too" movement back in 2006 to help women who were victims and survivors of sexual abuse speak out. Until 2017, she rose to the limelight after the #MeToo hashtag went viral during Harvey Weinstein's sexual abuse allegations.
The newfound recognition helped the movement spread far and wide, which was pivotal in many people speaking about similar experiences. Tarana has been leading speeches and awareness to women across the US, which has led to her being dubbed a silence breaker and the Time Person of the year in 2017.
The release of her new book Unbound: My Story of Liberation and the Birth of the Me too, tagged one of the best books of 2021, should be the highlight of her year. However, her skin condition has instead become the topic for discussion. Everyone is beautiful just the way they are; if you are curious to know, read on as we shed some light on Tarana's skin condition.
The early life of Tarana Burke
Burke was born in The Bronx, New York, on 12 September 1973. She fell in love with activism and social organization at a very young age. Tarana joined a group as a teenager focused on a futuristic plan for youth development named 21st century.
Before that, while growing up, she lived in the housing projects, from where she was sexually assaulted and raped back then. Burke recovered with the help of her mother and was stirred into community projects that led to her joining the 21st-century group.
Related article: The 15 Best Skincare Face Washes And Cleansers Of 2022
Her plans as always centred on improving the lives of young girls, who are prone to experience sexual assaults due to their poor living conditions. So far, Trana Burke has achieved that from her days at Alabama State University.
Upon graduation, she moved to Selman, Alabama, and continued her work to better and support the lives of young girls. She founded a non-profit organization for black girls to share their stories.
The Me-Too movement
There are always cases of underprivileged girls in her circle, but an encounter fueled the need for the Me-Too movement. After she listened to a story from a young lady, she almost mentioned the words me too to the girl. After the talk with the girl, the need to create awareness for the pervasive ways people react to sexual abuse in society. Empathy formed the base of the movement in 2006, which encouraged women to share their stories.
She continued to empower young women and involve herself in non-profits such as the Black Arts organization and other special projects. Her works in the Selman National voting rights Museum & Institute to organize the crossing Jubilee to remember the Selman voting rights struggle gave her the consultant position for the award-winning film Selman by Ava DuVernay. It was no surprise when the #MeToo quote went viral after a post made by the actress Alyssa Milano and Tarana became a global leader in the fight against sexual violence.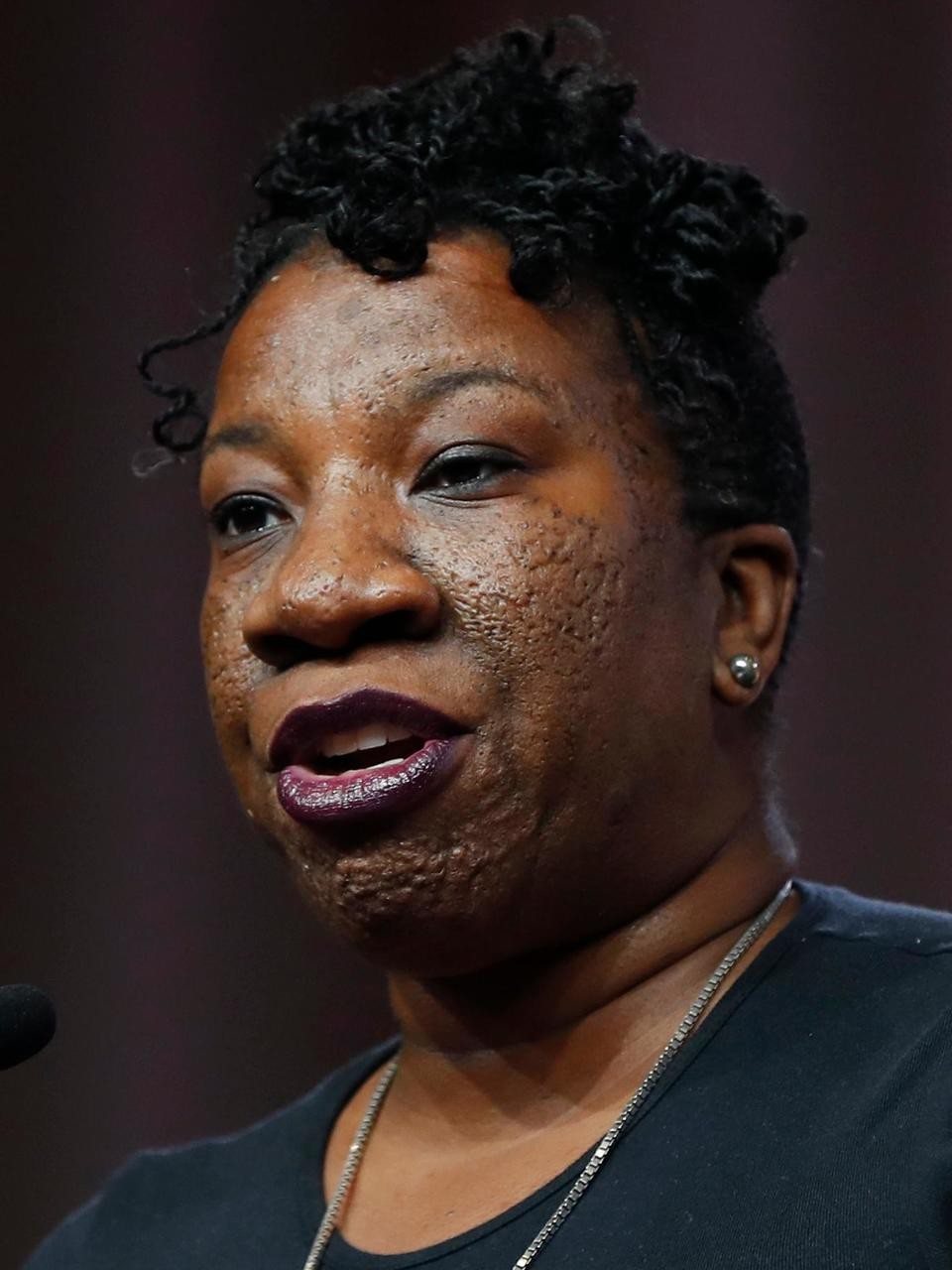 The skin condition of Tarana Burke
As a woman who promotes women's well-being, she has learned to accept herself just the way she is. After overcoming her hard past, her skin is the least of her worries. Many people have expressed their concerns about her unusual facial skin appearance.
Tarana's skin looks rough due to the large pores that dominate her face—coupled with wrinkles that make her skin look unhealthy. This claim of living with unhealthy skin has never been affirmed by Tarana, as she has never talked about having any skin challenges.
She is also an avid promoter of self-care and personal health, which only leaves one conclusion that the unusual state of her face is more of a natural occurrence. Several people try to link it to her past and some of the things she might have encountered while growing up.
Moreover, a dermatologist describes such skin conditions as pockmarks and deep craters, which occur when the skin layer is damaged and results in holes. Such damages are caused by acne cysts, infections, and extreme sebum. The question is, does this relate to Tarana Burke? However, it can be treated with a great skincare routine, which includes applying sunscreen, opting for chemical peels, surgical scar revision, scar oils, dermal fillers e.t.c.
Conclusion
Tarana Burke's case is not a novel experience where people tie the value of a person to their appearance. In this case, we can only keep our thoughts to ourselves till she is ready to share. This might also never happen; as far as Tarana maintains, there is nothing wrong with her skin.
It is best left alone, as the focus should be on the good deeds and continues to do for society. The senior director at the Girls for Gender Equity has shared that she used to feel nervous about the way she looks; that has long passed since she has morphed into a strong woman.
Also, read related articles on skincare:  
–14 Best Skincare Routine For All Skin Types
–Understanding the craze behind beauty serums and the best ones to use
–Where to buy the 10 best moisturizers for black skin