A great skincare routine is the order sequence in which you apply beauty products to get the best results. Several creams, formulas, and tools for beautiful skin, but only the best routines solve all your beauty problems and give you beautiful skin. However, discovering the perfect just right one can become very difficult. 
You might find a product that clears acne but interferes with your face wash. Or you sometimes get a burning sensation when you go in the wrong sequence. Also, you might be left wondering if some of the beauty products you've invested in show effect. Missteps can tamper with your glow and give you wrong results. 
Generally, to stay on top of your skin maintenance, you should have a different day and night regime. You need products that shield your skin from the sun and other environmental pollutants for the daytime. At night, the real magic happens, as the skin cells regenerate naturally, so you need products with active ingredients. So, they can boost the activities of the skin for the best results. 
While sticking to the fundamental works for some people, you need to have some powerhouse products to lend an efficient hand when battling a specific skin problem. Below find 14 dermatologists approved skincare routines; you need to maintain a balanced complexion. 
1. Skincare routine for combination skin that is acne-prone
You must build an appropriate skincare regimen if you have combination skin. When it is also acne-prone, you must take your routine seriously. With acne comes pigmentation, blemishes, and other skin issues. Use an exfoliating cleansing wash daily while taking your shower. Apply an antioxidant-rich serum to help with pigments and a clearer skin. Wear sunscreen or aim for extra blending by mixing your foundation with a sheer SPF formula. This application method keeps your skin hydrated all day, with a balanced glow.
Opt for a face wash that brightens the face; you can boost it with facial pads. Such combos help to reduce acne breakouts and pigmentation. It would help if you had a hydrating cream packed with active ingredients after such a formula. To finish off, apply a serum that contains retinol and skin brightening properties, to reduce fine lines and reduce acne. ( SkinMedica TNS essential serum)It also helps to get a chemical peel once in a while.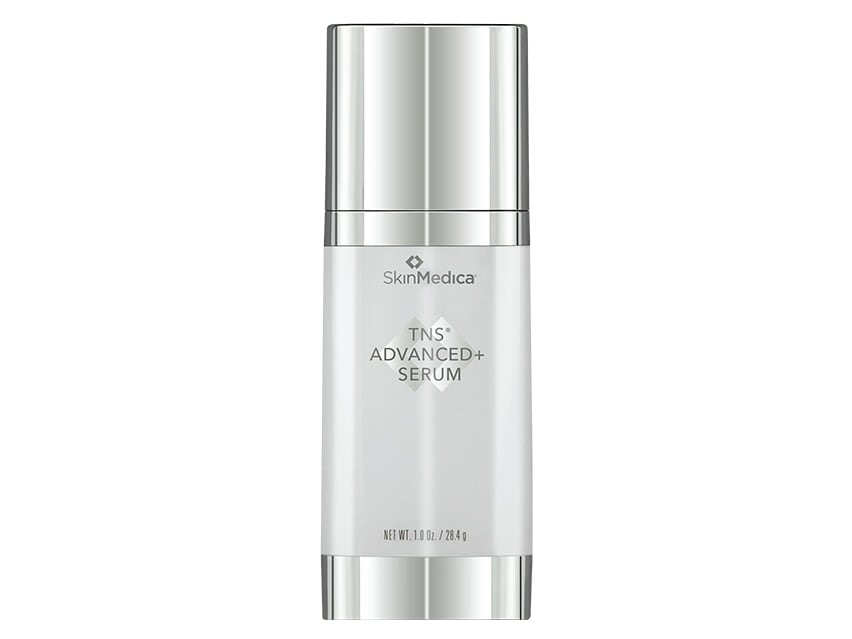 2. Skincare routine that pays attention to the small details
It would be best to have a skincare routine that targets the small details to care for your skin without trying too hard. You will need to invest in a deep cleanser that wipes off dead skin cells for a clear face. Follow this cleanse with a hydrating mist to moisturize and keep your complexion plump. When you hydrate your face, it allows other products you apply that contain antioxidants to sink into your skin better. Seal your morning routine with sunscreen with a suitable amount of SPF.
You can carry the face this way or wear makeup to get on with the day. When you return home, your face will have collected sweat and dust. Start with a double cleanse, a face wash that rids sebum, and other build-ups from the skin; rinse and complete with a cleanser. Apply a serum with retinol as its active ingredient that targets fines lines and discoloration. Occasionally, you can include a mask in your skincare routine to exfoliate the skin, and you're good. 
3. Simple beauty steps to suit your skin needs
Save time in the morning with a simple routine, with practical and effective products without having to layer many products. However, you must be careful selecting such formulas since you want one that suits your skin needs. Your best bet for a cleanser is one enriched with extracts that infuse potent antioxidants into your skin. 
If your skin gets on the drier side or gets that way after a chemical beauty treatment, you need to switch cleansers. Get a moisturizing wash still packed with ingredients like niacinamide. You can switch to an exfoliating cleanser containing AHAs when you wake up with a clogged or greasy face. Before stepping out, protect your face with sunscreen with SPF 30 to 50+ content. 
At night, you also want to follow your skin need based on your activities for the day. In that order, after bath time, you want to offset the effects of the sun and other external factors. Apply a serum rich in vitamin C and other antioxidants (Revision Skincare C+ correcting complex). You can also use a moisturizing formula with retinol, hyaluronic acid, and niacinamide for a clear face.


4. Skincare routine for sensitive, dry skin
If you have sensitive skin, layering the face with many products will irritate your skin. So, going without a cleanser on some mornings is not bad. If you need to use one, opt for a gentle hydrating cleanser, followed by a vitamin C-rich serum. Only apply sunscreen when you need to be outdoors; you can also use a tinted SPF for double protection. Pro Tip: you can use a beauty blender puff to apply your SPF products so it gets better into the face. 
Use a gentle cleansing oil at night to remove all the grime and dirt from the day. Massage your face before using a soft towel to wipe your face. Instead of directly applying a retinol serum on your face, combine it with a moisturizer to prevent irritation. Lastly, before going to bed, apply eye creams and healing ointment to all other skin areas. When you notice your skin getting duller, you can give a little boost with a chemexfoliation.
5. Beauty regimen for normal skin
Having normal skin is a blessing; you don't require much, as washing your face while bathing can be a form of cleansing. You can still use a forming gel cleanser to remove dirt residue and refresh the skin when you're out. Since you don't have any particular need, you can stick to pretty much any good serum and apply and seal it with your sunscreen.
Night-time, follow the basic removal makeup process and other build-ups with a double cleanse. Before applying a retinol cream to reduce wrinkles and maintain your skin tone. At times you can incorporate a hydrating moisturizer into your skincare routine. If you plan on doing something extra, you can opt for chemical peel and dermaplaning. 
6. Skincare routine for men
Most men believe they don't need a skincare routine; taking care of the skin is not a feminine thing. So, here is a simple pattern you can follow, you can keep bathing with your regular bar soap and body wash. However, you must add some essential products after bathing, and only body lotion won't do. It would be best to have a dedicated face moisturizer and eye gel containing vitamins E and C and other active ingredients like salicylic acid to reduce spots and hydrate your skin. Lastly, before stepping out, don't forget to lather on a lightweight sunscreen. After bathing at night, you need creams to boost collagen production and reduce signs of aging. So, think eye creams and face moisturizers containing retinol, peptides, and lactic acid. 
Related article: The 15 Best Skincare Face Washes And Cleansers Of 2022
7. Beauty routine for combination skin
Oomph, only a person with combination skin can honestly describe the difficulty of managing such skin. It is as if the skin has a mind of its own; you notice dryness on some sides and still see the shine. While such skin can be of challenge, a great beauty regimen can tame it considerably. Use a face wash that won't strip your face thoroughly in the mornings before applying a hydrating serum. Finish up your morning routine with a layer of sunscreen.
Your nightly ritual should begin with a double cleanse, one with cleansing oil and the other with a gel formula. Both balance your skin cells while removing dirt and makeup residue. After drying your face, apply a face cream mainly made for nighttime. It should contain active ingredients like peptides and vitamin c that can reduce fine lines and hyperpigmentation. In addition, you add a moisturizer with a high concentration of vitamin A in the form of retinoid to keep acne at bay.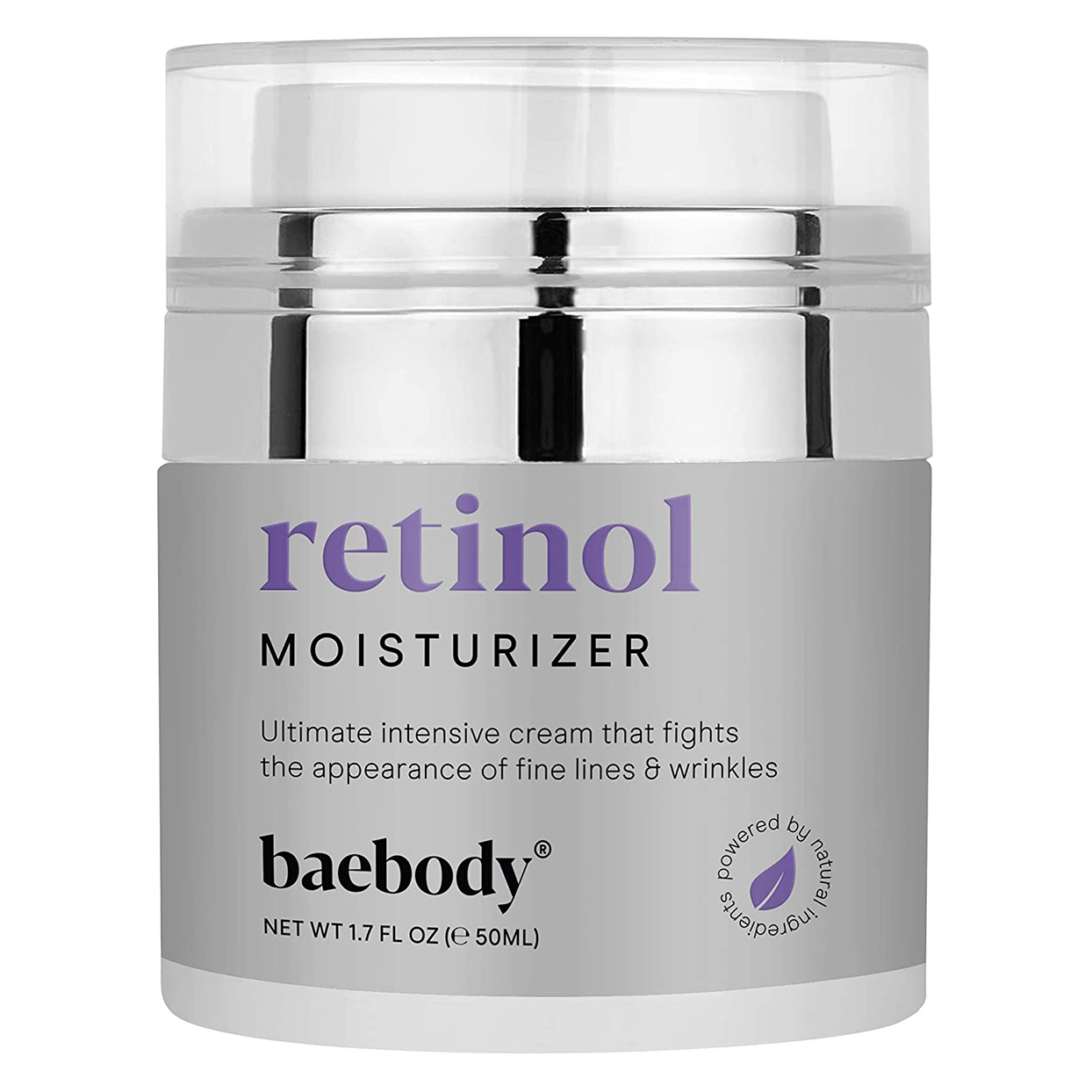 8. The minimalist skincare routine
Sometimes doing little the right way can have a significant effect, and if you do not like to layer products on, you'll love this routine. It consists of simple steps that you can fall into consistency with easily. Use a gentle face wash while bathing, after which you follow with a SkinCeuticals C E Ferulic serum. Or you go with a packed moisturizer containing niacinamide and ceramides. You can apply an eye cream with brightening effects if you notice dark circles. Don't forget to layer some sunscreen to keep you protected. 
Although this routine calls for fewer products, you still must commence with a deep cleanse to remove dirt and residue from the day. After which you can apply your face moisturizer, the famous power Cerave facial moisturizer works well. Unless your skin needs extra attention, you can opt for retinoids or creams containing AHAs for their texture-boosting abilities. 
9. Skincare routine for TLC 
When your skin flares up quickly or reacts to external factors readily, you need a routine with some TLC (Tender Loving Care). You must be extra careful with such skin, as a minor mishap can cause skin issues like acne, eczema, and unwanted perks. Your morning routine should only include the essential products packed with the right ingredients. Before applying your serum, use a hydrating water-based cleanser and a moisturizing sunscreen.
After running around all day, you need to focus on giving your skin the care it needs at night. Before applying a nighttime moisturizer, you still use a gentle water boost cleanser. Apply Vaseline to your eyes and lips to seal in the moisture.
10. Beauty Regimen for a pH balanced skin
A balanced skin keeps several skin issues at bay, but you must watch your skin closely to notice the changes. When you're attentive to your skin, you can quickly know things to add or remove from your skincare routine. Going with pH-balanced products is your best bet, so from your after washing your face, spritz with rose water. Follow with a balanced toner that contains antioxidants to reduce a flare-up. After which, you should apply an antioxidant serum to your face. Before stepping out, layer on face moisturizer and finish with sunscreen. 
After using a gentle makeup remover at night, cleanse your skin with a pH-balanced foam cleanser. It should contain hyaluronic acid to hydrate your face. You can still apply rose water after the wash for an extra boost. Then complete with a moisturizer containing active ingredients like retinol and vitamin c to address fine lines and pigmentation. 
11. Skincare routine for oily dark skin
In the morning, you must deep cleanse your face, which exfoliates and reduces the size of your pores. Also, it would help if you had a dedicated serum to combat hyperpigmentation, which is familiar with oily skin. Layer on a balancing moisturizer with active ingredients like ceramides to maintain your skin texture. Seal everything in with sunscreen before stepping out. 
Your nightly ritual should include A deep cleanser that contains AHA/BHA to remove dirt and makeup residue and oils that are trapped in the skin pores when the day ends. Then finish with a moisturizer that contains retinol and other active ingredients. They will combine to boost skin repair at night and reduce hyperpigmentation, acne, and the best wrinkles. Sometimes, you can throw in a clay mask like the New York Biology Dead Sea Mud Mask for the face and body.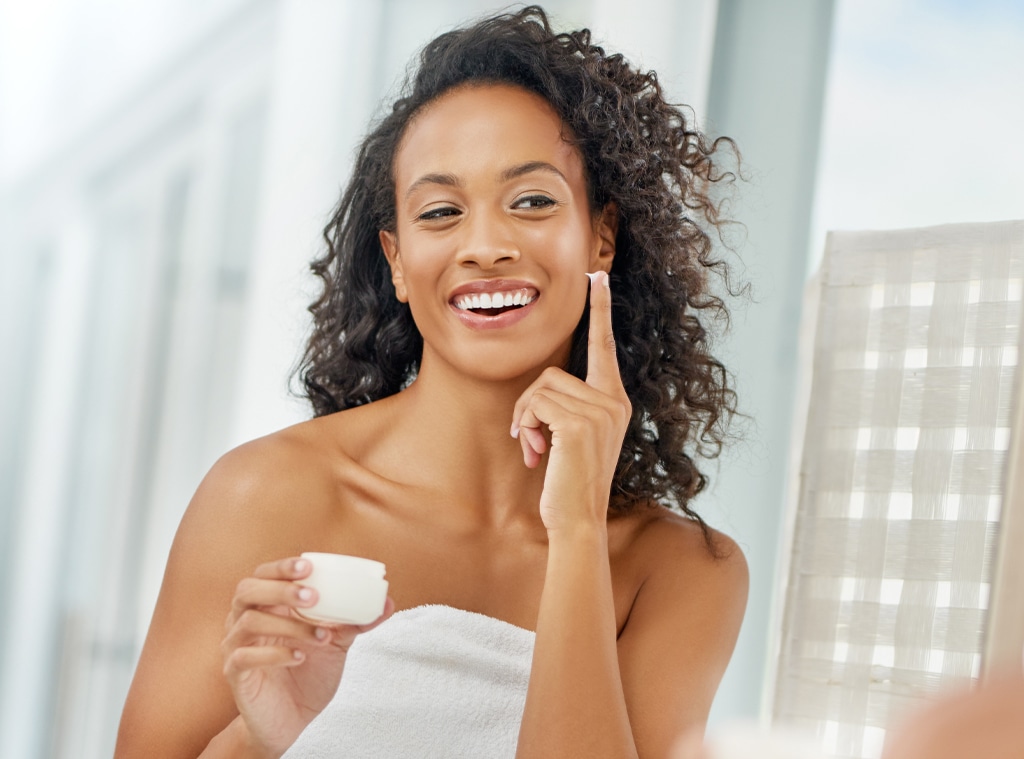 12. The extra skincare routine for 30+ women
Sometimes the regular skincare routine is not enough to tackle all your skin issues; you always need something extra. For optimum care, you need products that cater to fundamental skin problems and still find the balance to avoid irritating your skin. Your morning routine should begin with a moisturizing full body wash and a separate gentle facial cleanser for extra care. The next layer is your face serum; a trusted product is the SkinCeuticals Phloretin C E, vitamin C, and antioxidant-rich. It gives glowing skin and reduces acne and hyperpigmentation. 
Lock in moisture with a moisturizer; anyone from a household brand will do. In addition, apply your eye cream to avoid dark circles for brighter-looking eyes. Give the skin an extra boost, and lather on some treatment cream to improve elastin and collagen production. You can also incorporate a neck firming cream before finishing with your sun protection cast if you feel like it. 
Follow the natural process and commence with a cleansing gel at night to remove impurities and grime. When you require heavy-duty cleaning, you can turn to glycolic pads for a thorough cleanse. Lather on some moisturizing overnight cream and repeat the morning routine for the eyes and neck area. 
Related article: 20 Black-owned beauty brands you should try during Black History Month and after
13. Quick beauty care
You might not always have the time to follow multiple steps of beauty treatments and slathering on products. So, go with a quick fix after your morning shower with a moisturizing shower gel that retains skin oils. Grab a vitamin C-rich serum, and finish with your sunscreen. Your nightly ritual should be simple; after the cleanse, you can either apply retinoids or moisturizers. The e.l.f kit will do just fine, and that's it.  
14. Skincare routine for rejuvenation
To maintain a rejuvenated face all day, you should avoid using soap on your face after exfoliating at night. Clean and apply serum, either containing vitamin C, for a brighter complexion or one with green tea extract to shield you from environmental damage. Then lock it in with sunscreen before stepping out. 
Remove residue from your face with cleansing water containing hyaluronic acid and glycerine. It would be best if you exfoliate your face three times a week. Apply your eye cream before your retinol serum.
There you have it, the 14 best skincare routines to tackle every skin issue.
You may also like to read:
–Understanding the craze behind beauty serums and the best ones to use
–Best face moisturizers for maximum hydration
–Best eye cream to apply for younger-looking eyes