Sunny days are great for outdoor activities—from the beach to hangouts or just tanning in the backyard. To protect your face from the harsh UV rays, sunscreens are a must, after which you will need to wear a straw hat for women for a much-needed extra layer of protection. All the effort put into your facial skincare should not go to waste.
Straw hats are designed to be your warm-weather companions, and it's only fair that you incorporate them into your outfits. The array of designs available, with cues from high-end fashion brands like Dior, show it doesn't have to be big and plain to shield you. So let's take a look at some that are not only cute but will give coverage from the sun.
1. The cowboy straw hat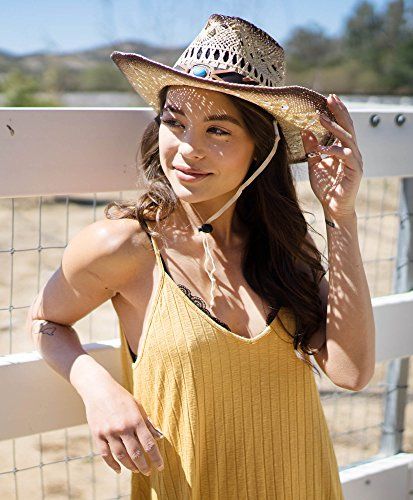 You don't have to be a rancher to rock this style of straw hat. They are certified to protect you from the sun even if you plan to spend hours underneath it. A unique design just like the original, they pair well with most outfits. Your outdoor days just got a dose of yee-haw.
2. Colored straw hats
Get yourself a colored straw hat for the extremely sunny days. One thing colours don't do is retain sun rays. Score extra protection and style points with a pick like this. Be careful when you style them so you don't look too bright. You will stand out every time you throw them on.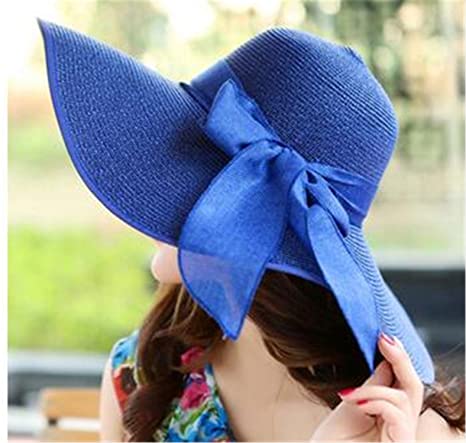 3. Floppy straw hats
This is one of the most popular straw designs you will see. Floppy straw hats are all over Instagram feeds and the beach, for their wide brims that ensure full coverage from the sun.
Find chic ones with extra details like a flower, ribbon, and chin straps to help them stay put. Be careful when you carry them around, so they stay floppy and nice all the time.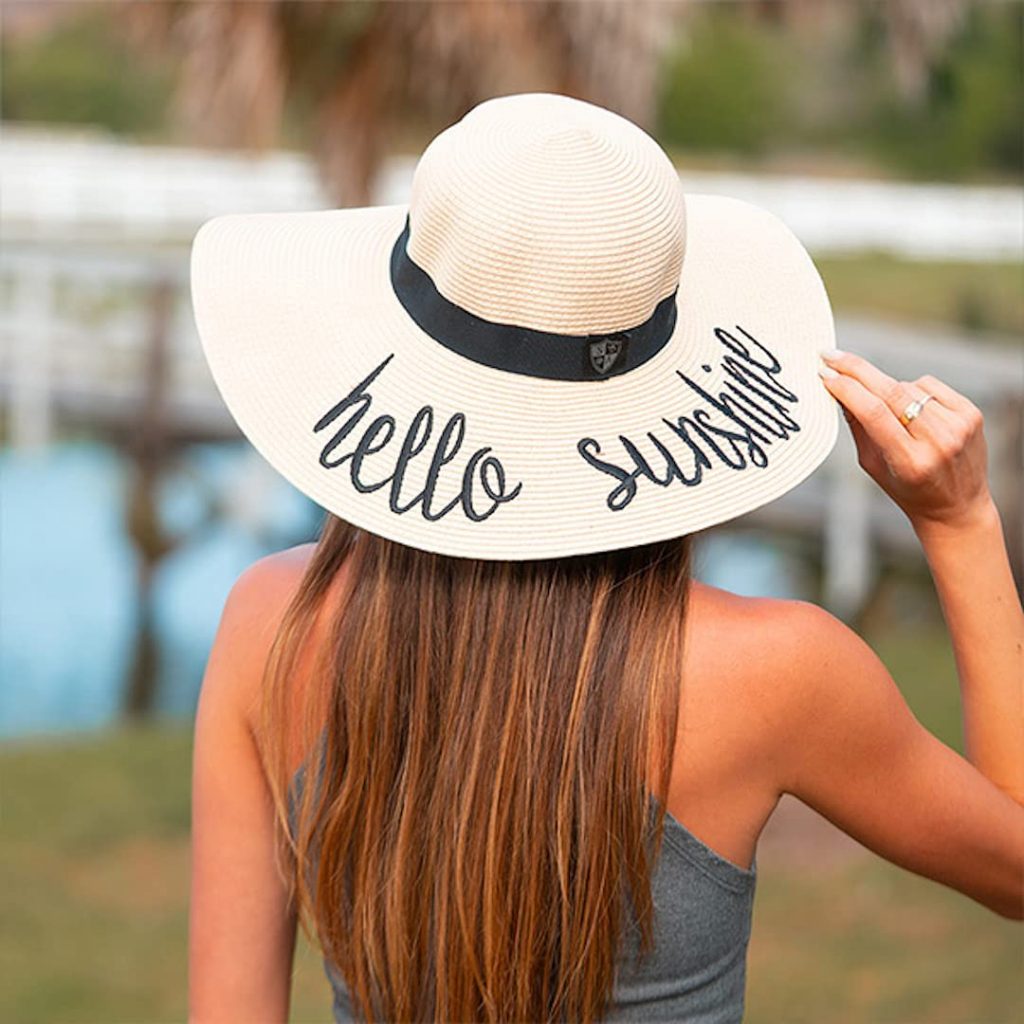 4. Frayed rim straws
Stay stylish and covered with a frayed edge straw hat. They are closely knitted to ensure you are protected with the frayed details and are an upgrade from the regular hats out there.
Source for one with a satin lining to protect your hair. It makes them look playful, and make them the right hat to get you in the mood for a fun-filled day outdoors.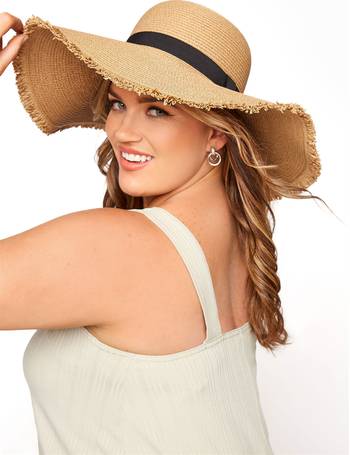 5. Beaded embellished straw hat
What says girly than an embellished piece added to your outfit? This is a hat that looks stylish with whatever you wear since they are cute all by themselves. Not only are they posh, but the beads also give an extra layer of protection. This is a vacation hat that you will want to keep close.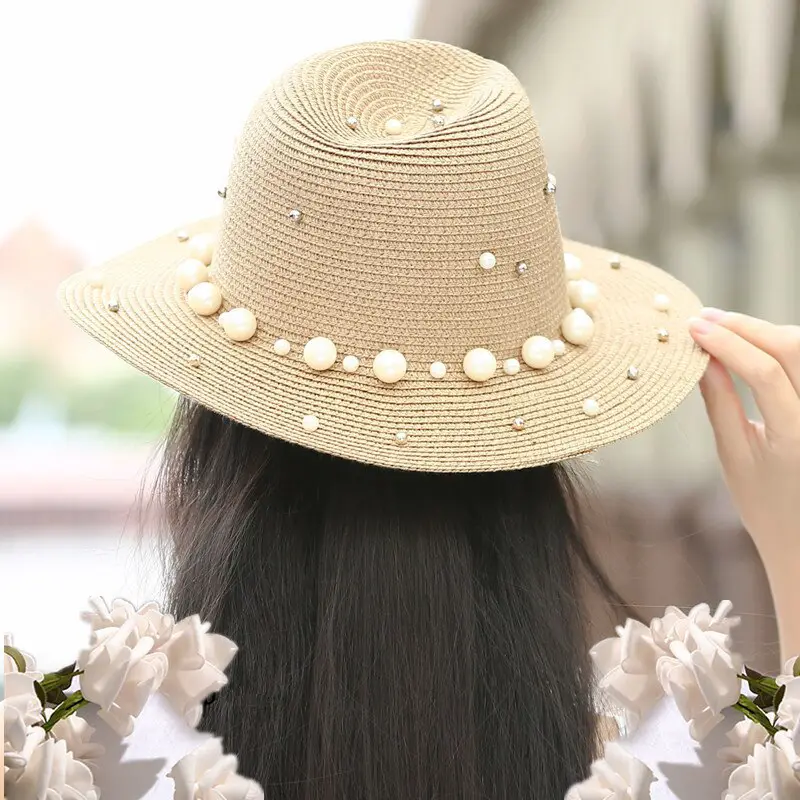 6. Bucket style straw hat
Bucket hats are a summer staple, so why not try a lighter version with the same results? The trend is not lost on you with a bucket straw hat for women.
This design has a shorter brim, so to ensure that you stay protected, opt for a thick brimmed one, preferably with a sweatband. They can easily be the hat you want to wear even if you're just going for a stroll.
 

View this post on Instagram

 
7. Patterned straw hat
Throw on a patterned straw hat for your next sunny day, it will be a bold and unexpected look no one saw coming. There are many such iterations, from a tie and dye pattern to the classic poker dots stripes, and checkered designs. The playful and fun look never looked so good.
 

View this post on Instagram

 
8. Fedora straw hat
This is a classic design many opt for due to the ease of carrying them about. No matter how you fold the Fedora hat, they always retain their shape whenever you pull them out.
The Fedora hat is hands down one of the best travel buddies to protect you from harsh sun rays without compromising its shape. Stay classy for all sunny seasons with this hat.
9. Straw visor
A perfect mix to your straw hat collection is a visor straw hat, which is a packable cover that you can easily roll into your bag. This design gives the face full protection, with an adjustable band that will fit most hairstyles. You will only need a layer of scalp protection cream for your exposed head.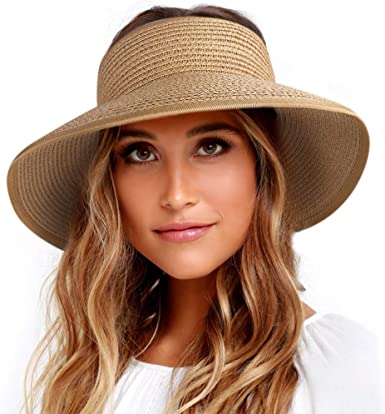 10. Oversized straw hat for women
For extended outdoor hours, an oversized hat is your best choice. They protect your face, neck, shoulders down to your upper back. The wide brim does everything for your protection.
It is a favourite hat for the beach, a luxurious boat cruise, and the outdoor pool. Bonus points if you find one that is water-resistant, or comes with SPF protection. It is always chic to wear a straw hat like this.
 

View this post on Instagram

 
Straw hats are light woven hats with brims to protect you from sun rays. You can throw them on most outfits making them easy to style. Whatever look you're in search of, from casual to all glammed up, these straw hats got you covered. So enjoy spectacular views while you stay beneath the shadow of one of these cuties.