Many people seek the help of skincare facial professionals when they need it. What is a facial? Despite the unassuming name, the treatment can benefit the skin, especially because each facial gets tailored to an individual skin type.  
A basic facial, also known as a face cleanup, is a skin treatment that cleanses pores, exfoliates dead skin cells, and uses a mask to treat common skin concerns and issues. This multi-step procedure is designed to revitalize and nourish the skin, making it look healthy and younger. It is also a popular spa treatment for pampering and relaxation with massages.
A facial is a great way to rejuvenate your skin, remove impurities, and relax. It is an excellent way for friends to bond, mainly if you are overworked and need some pampering. However, some people become hesitant to get facials because of the extraction and fear. Some claim that the pain is enough to make them wince, while others claim it is excruciating enough to cause them to cry. 
Who are the People That do Facials for you?
When performed by a licensed esthetician, a Facial is generally a relaxing experience. An esthetician has completed at least 300 to 1500 hours of training and has passed both a written and practical exam. They are permitted to work on the epidermis or outer layer. They can also specialize in specific treatments like microdermabrasion, LED, and light chemical peels. Your skin will be safe and free of harm.
What is Facial Exactly?
A facial is a series of skincare treatments for your face to exfoliate your skin while also removing impurities and dead skin. It's typically done in beauty salons, day spas, and even your dermatologist's office. Some dermatologists hire estheticians in their private practices.
Facial treatment is different from one provider to the next. It can be as extensive as a full-body massage included in the package or primary and the basics. A skincare facial treatment typically consists of steaming, exfoliation, extraction, and extraction. Other service providers will include facial masks, peels, and massages.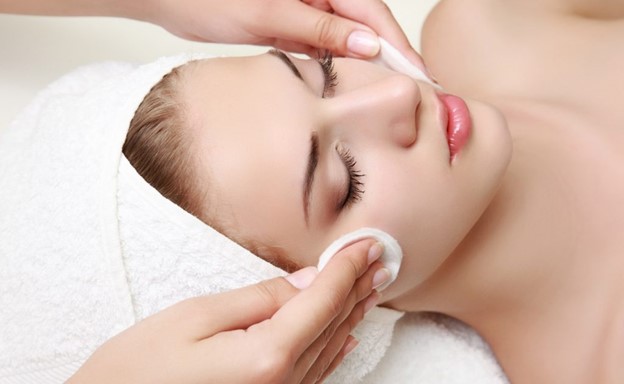 The procedure of the facial:
Cleaning:

 Some spas will ask you to wash your face with a special soap with specific instructions. Some spas, for example, will have soaps explicitly designed for 

different skin types

, such as oily or dry skin. On the other hand, some will ask you to lie down on a comfortable bed while the esthetician washes your face.

Exfoliating:

After removing your makeup and cleansing your skin, you will be treated with exfoliation. Gentle exfoliants are used in some spas, while an essential facial scrub gets used in others. In any case, exfoliating aims to remove dead skin cells and other impurities from the skin that aren't embedded. The esthetician will wash this away, and you will be ready for the next step.

Steaming:

 While some spas skip this step, others believe it is necessary. Steaming opens your pores, preparing your skin for extraction, which will be less painful. The esthetician will usually turn on the steamer and point it in the general direction of your face. You will be asked if you can breathe correctly and if you are uncomfortable. You should speak up if you are uncomfortable because you will be under steam for 10 to 15 minutes.

Finishing:

This method varies depending on the spa. Some people use a simple way to close the pores by placing a cold towel over their face. Others will use lasers and facial masks.
What are the types of facials?
 1.
Classic Facial
As the name implies, a classic facial is the most common and fundamental type of facial. This facial, also known as a European facial, is the most basic. It consists of superficial exfoliation and massage, followed by serum and moisturizer application, and you're done.
A classic facial is so easy to incorporate into one's skincare routine. The best part is that it is suitable for most skin types. Consult your doctor if you experience skin irritations or allergies. Because this classic facial consists of simple steps, it can be easily tailored to the individual's skin type.
If you, have it professionally, make sure the spa or parlor you visit has the classic facial that will suit your skin type, as resorts frequently have different facial kits and steps involved.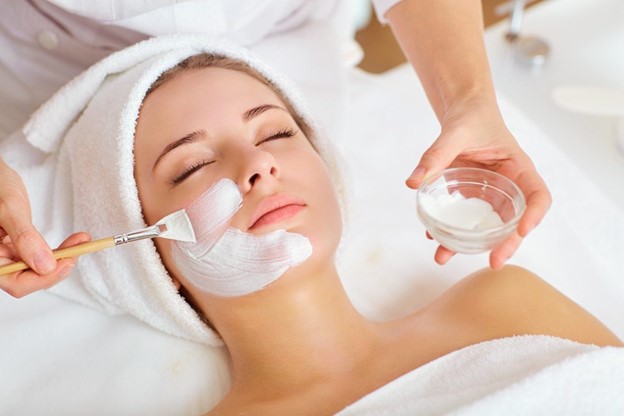 2. Oxygen facial
Oxygen is a necessary component for proper blood circulation and the maintenance of skin cells, which affects our complexion. Smoking, excessive makeup use, and environmental skin damage can all contribute to a lack of oxygen in the skin.
A device ejects pressurized oxygen at high pressure onto the skin during an oxygen facial. In addition to oxygen, other substances for exfoliation, skin tightening, and pore cleansing are included for additional benefits. It is then followed by applying serums or oils to hydrate it, depending on your skin type, as the high pressure may cause your skin to become dry.
You can easily search for salons offering this facial, go on the internet, type Oxygen facial near me, and find various salons offering oxygen facials.
3. Laser Resurfacing
It is the most common type of facial. Laser resurfacing involves creating patterned microscopic wounds on the skin with laser beams. The sole and main purpose of this facial is to stimulate and activate the healthy cells nearby the wounded cells, resulting in wound healing or recovery.
Laser resurfacing is most commonly used in treating acne, acne scars, pimples, enlarged pores, and rougher skin. This remedy does not produce immediate results, but you will notice them after a few days. Some people are prone to redness and swelling. Nonetheless, it goes away once the damaged cell layers are washed away. However, to see effective results, one must be consistent.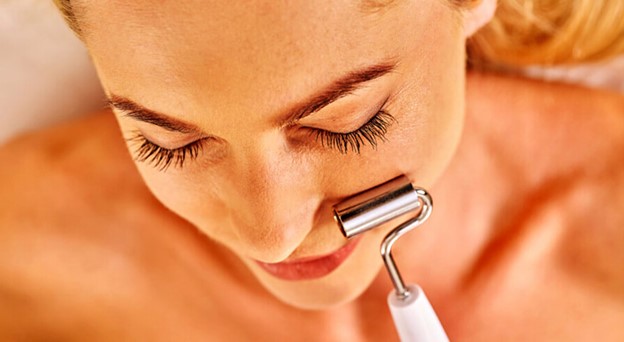 4. Galvanic Facial
A galvanic facial is similar to but not identical to a microcurrent facial. It employs galvanic current to cause the skin to absorb liquids to improve ingredient absorption. The goal of this facial is not only to rejuvenate your skin but also to use current to shape your face.
In this facial, you can reshape your cheeks or create lifts in your face using an electronic device. It is most commonly used for a brow lift or jawline sharpening, cheek remodeling, wrinkle removal, skin tightening, and highlighting the face's bone structure.
The galvanic facial is a non-surgical facial that gives you the appearance of a facelift. Although the results are visible right away, it costs a lot to keep them that way in the future.
5. Brightening facial
A brightening facial is used to treat skin that has a dull complexion. These issues are hyperpigmentation, a pale face, or uneven skin tone. This helps to brighten the skin and improves complexion problems. A brightening facial can be easily performed at home with key ingredients such as citrus fruits, milk, and curd or yogurt.
Citrus fruits are high in vitamin C, whereas milk, curd, and yogurt have additional benefits that enrich the skin and cause it to exfoliate. It is typically performed before parties or special events; however, it can be incorporated into your daily skincare routine.
Conclusion
Facials help rejuvenate your skin, exfoliate it from the inside, refresh your skin, and assist in stress-busting. According to skincare facial experts, a professional facial should be done every three to four weeks because this is the time it takes for the skin to renew its cell growth and exfoliation. Your skincare routine needs to maintain a flawless glow on your face.
You may also like to read:
–Karma Spa: A Guide To Their Facials, Massage And Specials
–Best 10 Human Hair Wigs Worth Every Dime And Tips On How To Care For Them
–14 Best Skincare Routine For All Skin Types