Your everyday personal hygiene grooming should involve caring for your underarms, and it is your choice to decide which product to use. Roll-on Deodorant is a popular choice for many since they glide effortlessly to rest on the skin.
 They come in various scents to keep you smelling fresh all day long. Our body can help but produce sweat for bacteria to act on, which causes a foul odor. Roll-on Deodorant is one of the most effective ways to fight off the smell. However, there have some health-related misconceptions associated with roll-on deodorants.  
The key is to find a brand you understand and choose a product suitable for your body. Read on to find everything you need about roll-on deodorant to help you decide if it is the best option. 
What is a Roll on Deodorant?
Roll-on deodorant is a type of deodorant that differs from others for using a ball-type applicator. This simple mechanism helps the formula to come out in small quantities and for you to apply just a thin layer on your pits. Roll-on Deodorant either comes in liquid cream form or gel to allow for easy passage.  
The name roll on refers to the rolling ball that carries a consistent amount of the deodorant every time you move it on your skin. You can build the coverage by the number of times you apply time, but most formulas dry into your underarms in a few minutes. This applicator works so long as there is still product in the bottle. 
Types of Roll on Deodorant
Roll-on deodorants have several types due to their formulas. And different brands have found ways to create deodorant formulas that serve specific purposes. 
Regular roll-on: The regular deodorant mask your smell when applied. So, when you sweat, it doesn't give off any odor. Most brands add a fresh fragrance scent to their formulas to get the job done.
Antiperspirant roll-on Deodorant: Before now, we have antiperspirant and deodorant formulas separately. That's because antiperspirants are for blocking sweat and deodorants for the smell. Recently, brands have discovered ways to combine the two recipes to create a star product that fights odor and sweat all at once. So, you don't have to miss out on what antiperspirant formulas offer.
Roll-on Deodorant for sensitive skin: People with sensitive skin find it hard to use regular products. Hence, they choose specially formulated roll-on deodorant types suited for their skin. If your skin is sensitive, always read the labels to ensure it contains mild ingredients suitable for sensitive skin before buying.  
source: Quora
Read related articles:
–Does Deodorant Expire: Here Are The Best 17 Deodorants For Women
–20 Best Deodorant Brands Of All Time Worth Your Money
–Antiperspirant vs. Deodorant Which Is Best: Differences, Similarities, Risks And, Benefits
How to Use a Roll on Deodorant?
Roll-on deodorant is one of the easiest things to do since the applicator makes the glide smooth. After bathing, or whenever you feel like using the deodorant, raise your arm to open your armpits before applying. Shake the bottle of your deodorant very well for the best application. Place the ball on your pits and move forward until you get all the areas. Wait a few minutes for your skin to absorb the formula before putting your clothes on. 
5 Best Roll on Deodorant
There are a plethora of roll-on deodorants available, so you are left confused about which to pick. So, to aid in narrowing down the search, we give you the top 5 products trusted products. They have all passed the safe ingredients, white mark, and odor protection test to make it on the list. 
courtesy of brand
This innovative clear gel deodorant from Nécessaire is a quick-dry formula enhanced with active ingredients like lactic acids to combat odors. This ingredient also aids in keeping your skin smooth with an even tone. The deodorant comes in different variants that are safe for sensitive skin since it is free of aluminum and artificial fragrance.
 courtesy of brand
The Dove brand is a trusted name with powerhouse beauty products for your every need. Their Antiperspirant roll-on Deodorant provides up to 48 hours of odor and sweat prevention. The newest formula comes enriched with moisturizer to reduce itching for sensitive skin and after shaving. You can choose from various scents to enjoy crisp fresh pits, including their signature scents. 
courtesy of brand
This is another brand with a wide variety of safe roll-on deodorants. Suppose you have sensitive opt for their original scent or fragrance-free versions. Their dry confidence antiperspirant variant will give you long-lasting, odor-free underarms when you sweat a lot. Whatever your choice, maybe there is a Nivea roll-on Deodorant for you.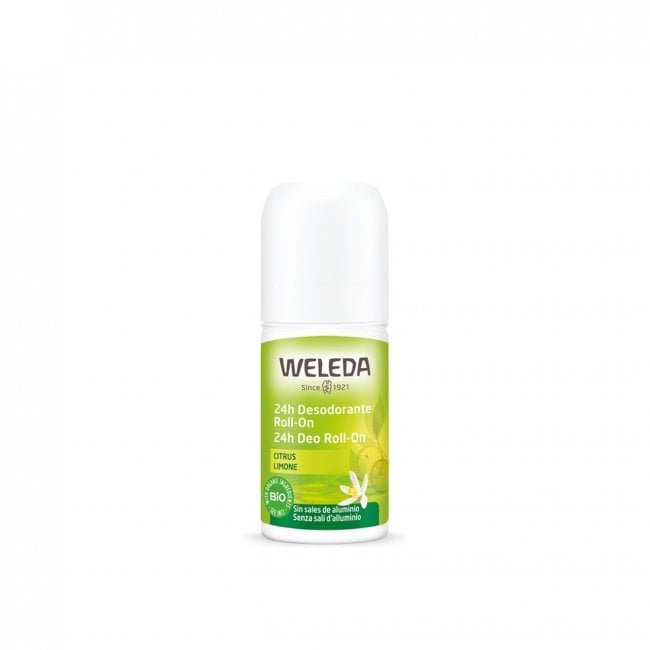 courtesy of brand
The fresh lime smell of this formula receives all the hype for keeping the underarms crisp all day. You can enjoy the zesty rich aroma of citrus of this deodorant or choose from the variety of scents. They are safe since the brand only uses plant extracts and safe minerals to curate their deodorants.
courtesy of brand
If you have not been a fan of roll-on, Rexona brands will surely convince you to try it. Their formula comes with a sweat guard technology that fights off the bacteria-causing smell for up to 48 hours. It is also free from harmful ingredients like alcohol and parabens. 
Benefits of Roll on Deodorant
The overall benefit of applying deodorants is to keep smelling pits at bay. However, for roll-on deodorants, there are several specific benefits based on the design. Here are some of the reasons why you should choose roll-on deodorants. 
You can easily use your roll-on deodorant whenever you directly access your underarms. Your skin absorbs it, and you are protected all day from odors, even when you sweat. 
You can hardly find roll-ons that take up space or are too big to fit into your palm. The packaging will most like be a small-sized bottle or plastic container. Roll-on deodorant can easily fit into purses and grooming kits since that lack external structure to aid your application. It is one beauty product suitable for travel and easy movement.
The rolling ball design aids the application and makes the few seconds you spend using the deodorant somewhat pleasing. It just glides down your underarms for instant coverage. Roll-on deodorant is also easier to use than stick deodorant types. 
Most roll-on deodorants are formulated to reduce possible white marks stain. That's because they are water-based formulas and will most likely lack residue after application. However, some roll-on deodorants can still leave white marks if you don't allow them to dry up before wearing your clothes. It is a constant battle with a white cast on you under arms for spray deodorants. Using a roll-on deodorant saves you the embarrassment of carrying white marks on your armpits.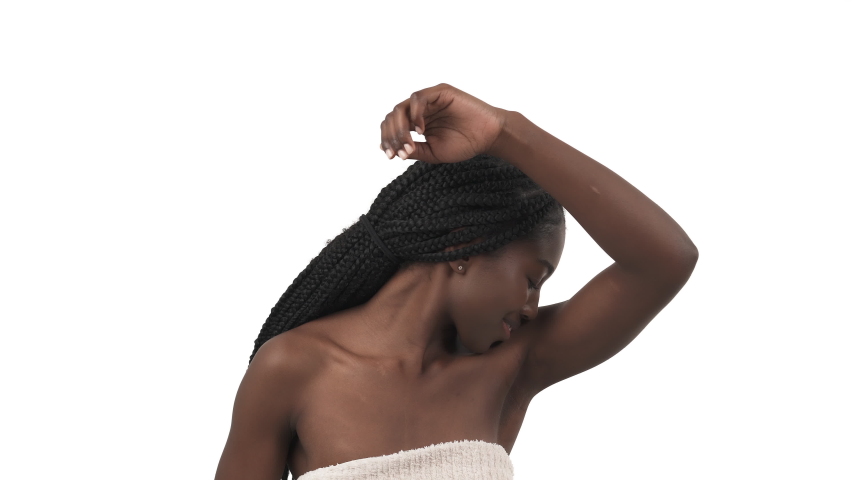 source: Shutterstock
How Often Should You Use Roll on Deodorant?
You can apply roll-on deodorant as much as you like all day long if you need it. Most deodorants give 24 hours protection, but if you sweat a lot, you can reapply during the day. While no rules are set in stone, you should constantly reapply deodorants after showering. That's because bathing washes away the coverage the deodorant gives you. 
Side Effects of Roll on deodorants
Although there is a wide variety of natural and safe deodorants that do not contain harmful ingredients, there are still some harmful ones. Roll-on deodorants that contain high levels of alcohol and harsh chemicals like triclosan can lead to various side effects.
Roll-on deodorant that contains parabens can cause harm to your skin and overall health.

Roll on can cause skin irritation, redness, and rash when they react to your skin.
Harmful ingredients found in some roll-on deodorants have carcinogens linked to breast cancer.
Constant use of an unsuitable roll-on deodorant can give make your underarms darken.
You might notice a burning feeling with deodorant containing high levels of alcohol. It can also make your skin dry and flaky, leading to other skin conditions.
You can safely use roll-on deodorant if you watch out for these harmful ingredients. Always read the packaging to see the ingredients contained before buying. If you are not sure about the substances, do a little research to be sure. 
In summary, with all you've learned about roll-on deodorants, odors and smells should be a thing of the past. Before you leave, shop from the above lineups to stay smelling fresh, and apply generously. Your underarms will thank you.  
 Also, read our latest articles:
–Is Brazilian Laser Hair Removal Worth The Hype? See Reasons Why!
–Fine Lines: What Are They? Causes, Prevention, And Treatment
–SKKN By Kim: Product List/Review, How To Buy, Use, And Name Backlash