You spent hours browsing through the racks of stores and couldn't find the perfect tote bag you were looking for. Maybe you even saw it but didn't love it. You might want to consider tote bag designs if you wish to customize the bag to suit your taste.
Sometimes it might just be that the bag is too tight or too big. Tote bags are essential for many people, carrying groceries, hauling beach gear, or toting around a laptop.
And with so many different design options, it's easy to find the perfect one to fit your needs. Here are some tips and ideas for choosing and using tote bags.
How to Find the Perfect Tote Bag Material for You
Tote bags are available in various materials, including canvas, leather, and more. Each material has pros and cons, so it's essential to consider what's important to you when choosing a tote bag.
Leather is often a symbol of luxury, sophistication, and quality, so it's a great choice if you want a bag to impress others. Leather is expensive, though, and not all types of leather are created equal.
In addition, some people are sensitive to the chemicals used in tanning and finishing. On the other hand, most canvas totes are made from a mixture of cotton, linen, or synthetic fibers.
They're lightweight and easy to clean, but they can tear if you're not careful when carrying them. Some canvas bags are sourced from EU-certified organic materials, reducing these products' environmental impact.
When you think tote bag, the first thing that comes to mind is probably canvas. Whether you prefer an over-the-shoulder bag or a shorter crossbody style, this material has been around forever and will never go out of style.
However, not everyone relies on this material for tote bags, as they can feel clunky and cheap. The following most popular tote bag material is leather, which can vary in quality depending on the bag's price point.
Tote Bag Designs You Should Try
Please keep it simple with a classic tote bag; sometimes, less is more. When choosing a tote bag, you don't need to break the bank to get a great one. Tote bags come in all shapes and sizes, so you can find one that suits your style. For example, some prefer tote bags with fun prints and patterns, while others like them plain.
A tote bag is a simple and easy way to show your personality and style. But with so many different designs and options, how can you make yours stand out from the rest? Check out these unique and eye-catching tote bag designs to make you the center of attention.
This tote bag from Lululemon is one of their many classic designs. The brand offers affordable canvas bags that are perfect for everyday use. It is made of organic cotton and has a double-zipper closure.
It can easily hold up to 10 pounds and has a stylish shape that's great for carrying all your daily essentials.
For a more minimalist look, consider a mini tote bag. This plain leather tote bag from Matisse is perfect for carrying keys, an iPhone, and other small items.
You can go for the tote bag from F21 features cute polka dots, hearts, and stars in neutral colors. Also, channel your inspo towards a tote bag with bright colors or prints. It is great for carrying everyday items; it's made from 100% canvas and machine washable for easy care.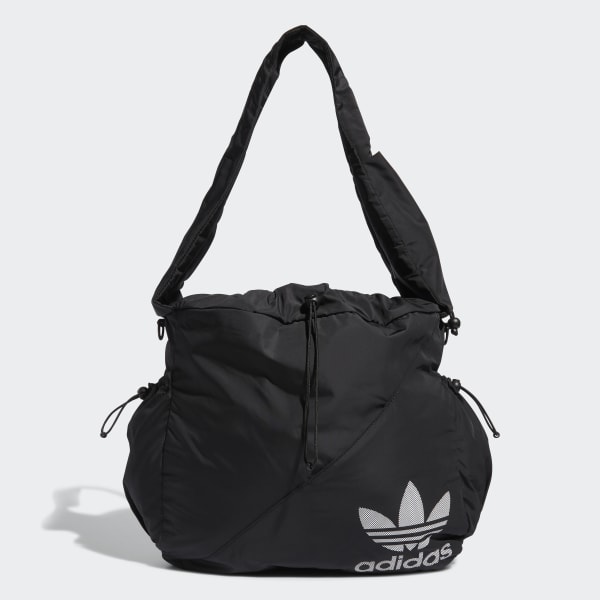 This tote bag from Adidas is perfect for gym or sports practice. It's ideal for carrying books, gym clothing, or work clothes. It can easily hold up to 15 pounds, so you can use it to take everything you need to get through the day.
This top-zip tote bag from Nike is made of recycled polyester and has a drawstring closure. It's ideal for carrying books and other school supplies to and from class and sports equipment for practice.
Read related articles:
–Invest In These Christian Dior Bags In 2022
–7 Best Jacquemus Bags, The Trendy Mini Bags We Are Here For
–Rock Michael Kors fanny pack with these 10 dress ideas
Customize Your Tote Bag with Easy DIY Ideas
You can customize your tote bag in many ways, but you should consider the following criteria. First, you want to select your material, so choose from various fabrics, from soft and lightweight to structured and sturdy.
Custom printing: Whether you want a pattern or your name displayed on the bag, custom printing is the way to go. You can even add your logo to your bag.
Color selection: You can choose from various colors, such as black, white, red, and more.
One common mistake with leather tote bags is that people tend to make them too dressy. If you want to wear your tote bag casually, choose a material that highly contrasts its texture and overall color scheme.
For example, a black tote bag with white stitching and zippers will look much dressier than a black tote bag with brown stitching and zippers. Opt for a neutral color palette to avoid making your tote bag too formal.
If you want your tote bag to be as functional as possible while still looking stylish, choose a water-resistant material. For example, a tote bag made with black and white leather will look dressed up, while a tote bag in brown leather will look more casual.
How to Make a Tote Bag From Recycled Materials?
There are many ways to make a tote bag, but using recycled materials is one of the best. Not only do you feel good about yourself when you finish your bag, but you also help preserve our planet.
So, if you're looking for a way to make your tote bag, look no further than recycled materials. The first step in making a recycled-material tote bag is to choose suitable materials. You'll need to consider the weight and size of your tote bag.
For example, a small tote bag might be best suited for carry-on luggage, while a larger one would be perfect for storing items like textbooks or artwork.
You'll also want to ensure the recycled material you choose is safe and healthy. Choose fabrics that are free from harmful toxins and have been designated as sustainable by our planet Earth First.
You can also use your recycle-material totes as decorative items by painting them with different colors or adding vibrant accessories like sequins or feathers. If your tote bags look unique, you can purchase tags that identify each bag with other information.
Once you've chosen your recycled-material Tote Bag material, it's time to begin recycling it! One way to recycle a piece of recycling-material tote bag is by transferring it into an appropriate container such as a can or plastic tub.
You can also recycle your old totes using the following methods:  Place the totes in a landfill or other environmentally friendly site or give them away as gift bags.
How to Rock a Tote Bag Made From Recycled Materials
When traveling, it's essential to keep your belongings organized and accessible. To do this, consider using recycled materials in your tote bag. Using recycled materials in your tote bag can reduce the amount of plastic and other materials in landfills.
One way to use recycled-material totes as carriers is by filling them with small items like books, clothes, or toys. You can also use them as decorative pieces on your trip.
If you're looking to use your tote bag as an infrastructure item for your place of work, start by organizing your office supplies and belongings in a way that makes room for the bag.
Another great way to use your tote bag as an infrastructure item is to use it as a place to store materials during the day or at night. Using recycled materials in your makeshift office space can help reduce environmental impact and save money.
Benefits of a DIY Tote Bag
There are many benefits to making your tote bag. Not only are you in control of the entire design process, but you can also choose the fabrics, colors, and styles that suit you best.
Here are a few of the top benefits of DIY totes:
Personalization: Custom totes allow you to customize everything from the material to the color to the printing. You could even get creative with monograms and print your initials on the inside.
Versatility: You can use a tote bag for so many different things. They're great for carrying grocery bags, work documents, handbags, and more.
Save money: Today, many people turn to online shopping when they need to stock up on essentials. You can rely on your tote bag to help you carry items.
Tips for Making the Best Custom DIY Tote Bag
1. Start with a good-quality tote bag. Look for one that is made of durable fabric and has strong handles.
2. If you are going to add embellishments, make sure they are securely attached.
3. Use a sewing machine to stitch your design onto the tote bag. This will give it a professional look.
4. Be creative. Have fun with your design, and make it unique.
5. If you are giving the tote bag as a gift, include a card with the recipient's name and a special message.
Conclusion
Tote bags are one of the most popular and versatile types of bags on the market. They come in handy for various purposes, from carrying groceries to carrying textbooks.
If you're looking for a unique tote bag that will make you stand out from the crowd, you can choose to make it yourself or buy an already-designed bag. Custom DIY tote bags are a great way to show off your personality and style.
Plus, they're easy to make. However, buying tote bag designs outright helps you own a stylish piece without fuss.
Also, read our latest articles:
–Slacks: What Are Slacks How To Choose And Pair The Pants Effortlessly
–Gift For Bachelorette Party: 12 Gifts That Will Delight Any Bride
–7 Best Shaving Cream Alternative: What To Use Instead of A Shaving Cream